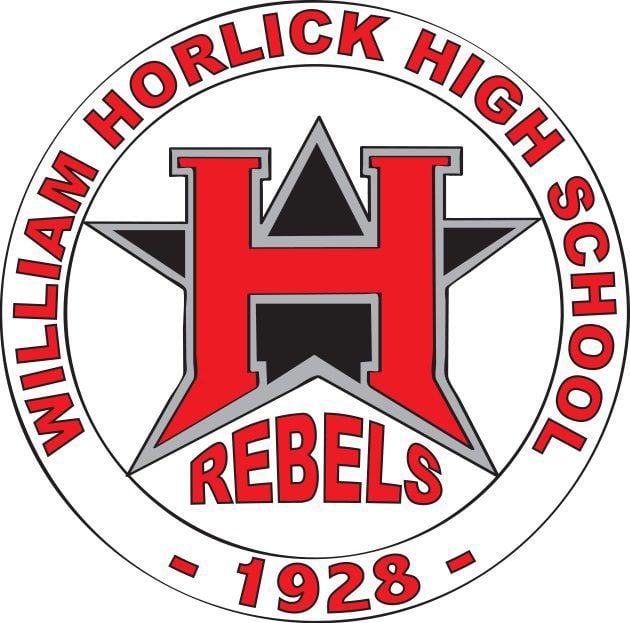 The Horlick and Park high school boys soccer teams got just the result on Tuesday you would expect from an intracity matchup.
Tough midfield play on both sides limited scoring chances for the Rebels and Panthers, but Horlick was able to take advantage of its opportunities to earn a 2-0 Southeast Conference victory at Pershing Park.
"The two teams were evenly matched," Park coach Cameron Pope said. "It was a hard-fought game and Horlick deserved the result they got."
But it was the Panthers (4-2, 1-2 SEC) who had the first good scoring chance. About 15 minutes into the match, Pope said Vinny Wentorf had a breakaway and went one-on-one with Horlick goalkeeper Zach Heiman, but Wentorf's shot went over the crossbar.
After that, both coaches said the momentum shifted.
"If they had scored first, I think the match would have changed," Horlick coach Galen Irish said. "We would have been pressing more and not finishing our chances."
Said Pope: "That changed the dynamic of the game."
Horlick (8-3-1, 3-1 SEC) started getting in Park's end, but had a couple shots bounce off the crossbar. The Rebels finally scored in the 41st minute when midfielder Collin Gayle headed in a perfect corner kick by Israel Duran.
"We've been working on free kicks a ton in practice and it was perfect timing," Irish said.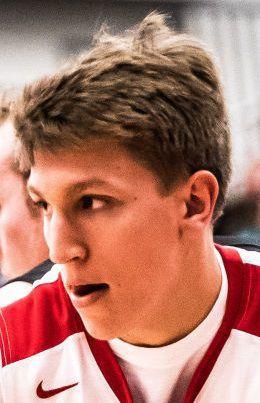 Horlick's defense, led by center backs Tony Pitrof and Noah Trevino and goalkeeper Heiman, took over from there. The trio has helped the Rebels allow just one goal in their last four matches and it kept the Panthers from mounting any serious threat. Heiman needed to make just two saves.
Gayle scored again in the 72nd minute, assisted by forward Ramiro Garcia, on a counterattack. Gayle ran onto a left-footed pass by Garcia and put the ball past Park goalkeeper Juan Guereca.
"Their defense frustrated our midfield and limited our scoring opportunities," Pope said. "Horlick managed to put away their chances."
Guereca finished with three saves.
CASE 8, OAK CREEK 0: The Eagles continued to roll Tuesday as sophomore Mati Degefa racked up four goals and an assist in a Southeast Conference victory at Case.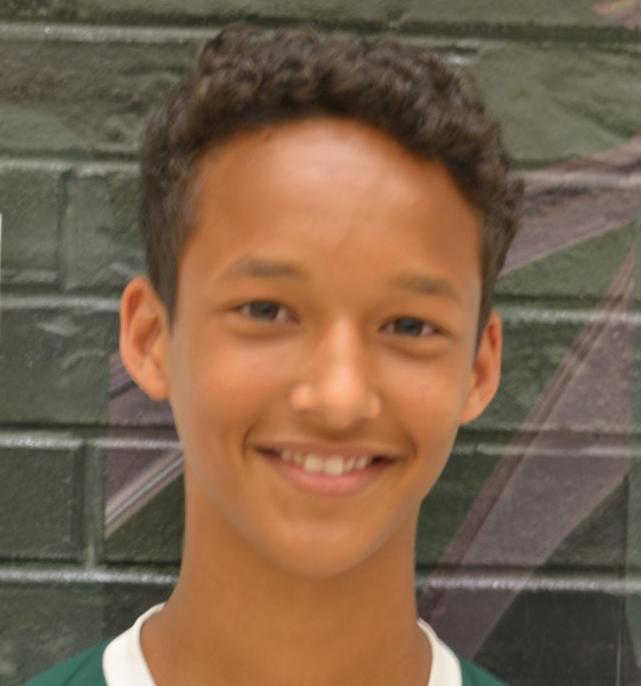 "The chemistry is starting to come together for us on the offensive end," Case coach Gregg Anderle said. "Mati and Daniel Musmeci are really starting to gel up front and the defense continues to play strong."
The Eagles (8-3-3, 1-1-1 in SEC) also saw goals from seniors Koffi Koudahenou, Brenden Baugrud, Jaxon Ford and Musmeci. Ford and Musmeci each had an assist and junior goalkeeper Chase Werner had four saves in the shutout.
UNION GROVE 6, WATERFORD 2: After three draws in their last four games, the Broncos broke open a close match at Union Grove Tuesday and picked up a big Southern Lakes Conference victory.
Union Grove (5-2-5, 3-0-1 SLC) got on the board early when Sawyer Richardson found the back of the net in the 11th minute. Jack Lee and Logan Farrington each scored a goal later in the first half to give the Broncos a 3-0 lead at half.
Waterford (5-7-1, 2-1-1) made a little bit of a comeback as it scored two early goals in the second half, but an own goal in the 59th minute appeared to stop all the Wolverines' momentum.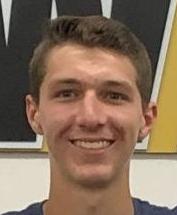 Farrington added two more goals late to complete a hat trick and ice the match for the Broncos.
WESTOSHA CENTRAL 5, BURLINGTON 3: The Demons led 2-0 midway through the first half Tuesday, but the previously winless Falcons scored four unanswered goals for a Southern Lakes Conference victory at Burlington.
Drew Stutzman scored in the 13th minute and Korbin Kling scored in the 19th minute for Burlington (2-8-1, 0-4 SLC). Westosha Central (1-12-1, 1-3 SLC) scored late in the first half, then tied the match at 2-2 in the 52nd minute.
The Falcons put the match away with two goals in a three-minute span, in the 75th and 77th minutes, and added their final goal four minutes later.
Kolton Krueger scored in the 89th minute for the Demons.
Girls golf
SOUTHERN LAKES CONFERENCE TOURNAMENT: Union Grove continued a remarkable run Tuesday, earning at least a share of their seventh SLC championship in the last eight years.
Host Badger won the conference tournament title at Geneva National Golf Club in Lake Geneva by just seven shots over the Broncos (373-380), but Union Grove won the regular season title by going unbeaten, including a 176-179 victory over the Badgers on Sept. 4.
The overall conference title is determined on a point system and the Broncos and Badgers each totaled 22 points to share the title.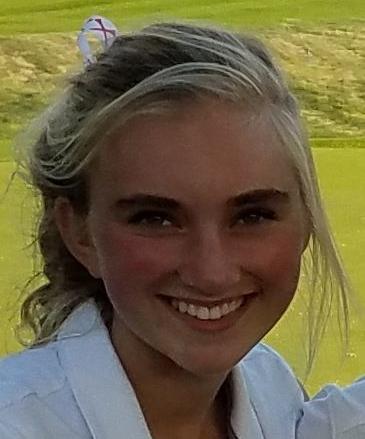 Union Grove was led by the dynamic duo of freshman No. 2 player Norah Roberts and junior No. 1 golfer Veronica Parco, who finished second (86) and third (87), respectively, behind medalist Holly Murphy of Badger (81).
In fact, Broncos coach Eric Swanson said Roberts, who earned first-team All-SLC honors along with Parco, was one of the main reasons for this year's co-championship.
"She is a special player and her addition to this team has made this championship possible," Swanson said. "The four returning golfers really worked hard in the offseason to win this conference championship and I am so happy for them."
Sophomore Ali Torhorst finished 10th with a 103 for Union Grove and earned All-SLC second-team honors.
Waterford junior Sophia Schoenfeld, who also made the All-SLC first team, finished eighth with a 97 to lead the Wolverines to fourth place with 426, one shot behind Westosha Central.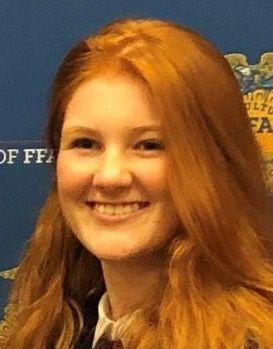 Burlington's top finisher was senior Saige Heelein, who shot 109, made the All-SLC second team and helped the Demons finish sixth (450).
Girls volleyball
CASE 3, OAK CREEK 2: The Eagles finished strong Tuesday to win a back-and-forth Southeast Conference match at Case, defeating the Knights 25-22, 18-25, 25-23, 22-25, 15-7.
You have free articles remaining.
"We did a great job of taking advantage of the miscues by Oak Creek and Jillian Humphreys was a huge spark for us on offense late," Case coach Willie Maryland III said.
Humphreys had 11 kills, most of them late in the match, for the Eagles (9-11, 3-1 SEC). Natalie Harris led the offense with 14 kills, Lauren Willing had 36 assists and Allie Zelko had 33 digs.
"The girls never gave up, even after losing some tough sets in there," Maryland said. "They've been putting in hard work all season and have been really picking it up and playing great lately."
HORLICK 3, PARK 0: The Rebels got their first Southeast Conference victory as they beat the Panthers 25-17, 25-14, 25-11 Tuesday at Park.
The Rebels (8-11, 1-3 SEC) got the proverbial monkey off their, Horlick coach Melissa Firtko said.
"It was a great all-around effort by the girls and it felt really good to get that first conference win out of the way as the season starts to wind down," Firtko said.
Katelyn Rooney led the Rebels with seven aces.
BURLINGTON 3, ELKHORN 0: The Demons had little trouble in sweeping the Elks 25-10, 25-16, 25-16 in a Southern Lakes Conference match Tuesday at Burlington.
The Demons (19-2) ranked fifth in Division 1 in the Wisconsin Volleyball Coaches Association state poll, got off to hot starts in each game and never looked back.
"A focus of our season continues to be aggressive serving and strong passing, which we showed tonight," Burlington co-coach Teri Little said. "Pressure from the service line and controlling the first touch allowed us to dictate the tempo of the match."
Eight of the 10 players in the rotation served at 100 percent and Burlington totaled nine aces, four by setter Kaley Blake.

Morgan Klein led the offense with 13 kills (.462 hitting percentage) and Blake had 25 assists. Sam Naber led the defense with 13 digs.
UNION GROVE 3, BADGER 1: The Broncos had a slow start, but came back with a vengeance to beat the Badgers 19-25, 25-9, 25-12, 25-8 at Union Grove Tuesday in a Southern Lakes Conference match.
Union Grove (18-2, 3-1 SLC), which received honorable mention in Division 1 in the Wisconsin Volleyball Coaches Association state poll, settled down after the first set to take control, Broncos coach Anne Sireno said.
"We had a rough start," Sireno said. "They definitely picked it up the second set. We targeted their weaknesses and were able to finish the match strong."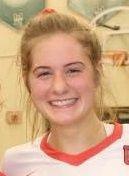 Karlee Lois led the way, filling the stat sheet with 33 assists, 12 digs, nine kills and six aces. Olivia Dir had a team-high 20 kills and matched Lois with 12 digs. Kelsey Henderson had 11 digs and Bailey Berger added 10 kills.
RACINE LUTHERAN 3, WILLIAMS BAY 1: After three close sets, the Crusaders came out on fire in the fourth Tuesday to earn a 25-23, 25-21, 22-25, 25-9 nonconference victory at Lutheran.
"We struggled some, but we came back from being down 10-19 in the first game to win," Racine Lutheran coach Becky Demuth said. We really came alive in game four to finish it off."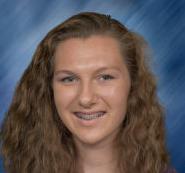 Mya Lequia had 15 kills and four blocks, and Morgann Gardner added 10 kills for the Crusaders (15-9). Alexis Peterson had 42 assists and 20 digs, Kenzie Scanlon had 18 digs and Madison Mohar had two aces.
"Alexis Peterson had a great defensive night and had a great setting night," Demuth said. "The defense helped us out again to give us the win."
Girls swimming
HORLICK 112, PARK 56: Isabelle Buhler won two individual events and swam on two winning relays in the Rebels' Southeast Conference victory Tuesday in Park's natatorium.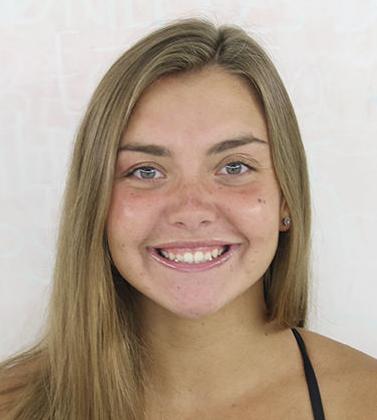 The senior won the 200-yard freestyle (2:18.36) and 500 freestyle (6:06.95). She also joined Ally Spang, Arev Buchaklian and Elizabeth Stratman on the winning 200 freestyle relay (1:58.78) and Kinzie Reischl, Alice Stratman and Buchaklian on the winning 400 freestyle relay (4:27.43).
Other individual winners for Horlick were Elizabeth Stratman in the 50 freestyle (28.85), Buchaklian in the 100 butterfly (1:23.46) and Reischl in the 100 backstroke (1:06.23).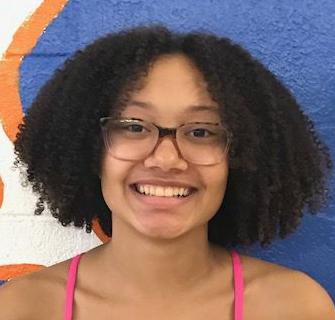 Park was led by Najee Jones, who won the 200 individual medley (2:51.49) and 100 freestyle (1:04.48). Also, Kenetreana Tyykila won the diving (111.30 points) and Mikk Eisel won the 100 breaststroke (1:21.55).
"Half the team was out with either injuries or illness, so I was real pleased with how we swam," Park coach Greg Reischl said.
OAK CREEK 111, CASE 75: The Eagles had a three-event winner in Natalia Badillo and a personal best by diver Taylor Kaplan, but the Knights had more depth and won a Southeast Conference dual meet Tuesday at Horlick.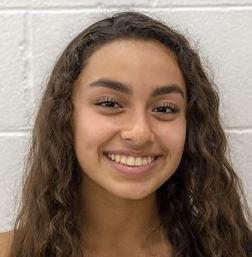 Badillo won the 200-yard individual medley in a season-best time of 2:21.01 and won the 100 butterfly in 1:04.10. She also swam on the winning 200 medley relay (1:59.25) with her sister Sofia, Sara Bollendorf and Samyukta Munagavalasa.
Sofia Badillo won the 100 backstroke in a season-best 1:04.22 and took third in the 200 IM (season-best 2:26.06), and Bollendorf won the 100 breaststroke in a season-best 1:13.21.
Kaplan scored 177.60 points for six dives, taking second to Oak Creek's Malina Sayaovong (217.50). Also taking second were Bollendorf in the 100 butterfly (1:05.16) and Case's 200 freestyle and 400 freestyle relays.
BURLINGTON CO-OP 97, EDGERTON 73: While Edgerton won eight events, the Demons had the depth to win a Southern Lakes Conference dual meet Tuesday at Edgerton.
Megan Schultz won the 200-yard freestyle in 2:01.79, holding off Jenna Schmitt (2:02.92). Schultz also won the 100 breaststroke (1:09.21) and joined Amanda Richards, Morgan Dietzel and Brianna Smith on the winning 200 medley relay (1:59.54).
Girls tennis
INDIAN TRAIL 5, CASE 2: Alaina Jaeck and Aalaiya Jacklin won in singles for Eagles in their Southeast Conference loss Tuesday at Case.
Jaeck defeated Victoria Rizzo 6-1, 6-2 at No. 2 singles and Jacklin defeated Kaitlyn Youngman 4-6, 6-2, 6-1 at No. 3.
WESTOSHA CENTRAL 6, BURLINGTON 1: Abigail Boettcher defeated Ava Brinlemer 6-4, 6-2 at No. 4 singles for Burlington's only victory in a Southern Lakes Conference dual meet Tuesday at Burlington.
ELKHORN 7, WATERFORD 0: The Wolverines' No. 1 doubles team of Elena Leshok and Katelyn Allen played a tough match at No. 1 doubles in a Southern Lakes Conference dual meet Monday at Waterford.
Leshok and Allen won the first set against Sophia Timmer and Kylee Leahy, but the Elks duo won the match 4-6, 7-5, 6-4.