The Union Grove High School boys soccer team was facing a Burlington squad Tuesday that had outscored its first six opponents by a combined margin of 49-2.
The Broncos weren't intimidated — in fact, they were downright dominating in defending their goal.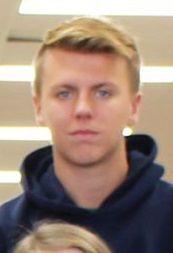 A pair of defensive miscues by the Demons led to the only goals of the match, and Union Grove goalkeeper Mitchell Curtin had a spectacular save late to help preserve the Broncos' 2-0 Southern Lakes Conference victory at Burlington.
The win kept the Broncos (6-1-1) unbeaten in the conference (2-0) and was the first loss of the season for Burlington (5-1-1, 1-1 SLC).
"It was a well-defended match," Union Grove coach Sean Jung said. "(The Demons) were good — I was really impressed. They did a really nice job of clogging the midfield and they had good shape."
The match was scoreless until just before the half, when the first goal scored was counted as an own goal by Burlington. The Broncos were applying pressure and served a ball to the near post, but the ball was mishandled by the Demons' goalkeeper and went in the side netting.
"It was a little unlucky (for them)," Jung said. "We had a nice possession just before and we blindly served the ball into a position of danger."
Burlington coach Jake Cacciotti said the second goal was the result of "a lapse in our defense. We didn't attack the ball and they tapped it in."
Union Grove's Jackson Barber was credited with the goal in the 51st minute.
"They tried to clear it and there was some confusion between the defender and the goalkeeper and it deflected into the goal," Jung said.
With about 10 minutes left, the Demons increased the pressure and nearly got a ball past Curtin, but he stuck out his left foot to stop the shot.
"It was a huge save to keep us up by two," Jung said.
Curtin finished with five saves for the Broncos, whose only loss was 4-1 to Shorewood, now ranked No. 1 in Division 3 in the Wisconsin Soccer Coaches Association state poll.
The Demons will just try to put this one behind them.
"We had our chances and we didn't capitalize," Cacciotti said. "We go again Thursday and Saturday and we'll move forward."
WATERFORD 11, WILMOT 0: The Wolverines scored three goals in the first four minutes and didn't allow a shot on goal Tuesday at Waterford in their first Southern Lakes Conference victory of the season.
Senior Owen Thomson scored on an assist from freshman Jack Krueger in the second minute to open the scoring. One minute later, freshman Owen Hoffman scored off an assist by Ayden Krumnow. In the fourth minute, Thomson found Krumnow for a goal.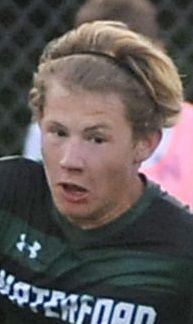 Waterford (3-6, 1-1 SLC) scored eight goals in the first half. Josh Storm ( Owen Lewandowski assist), Krueger (unassisted), Lewandowski (unassisted) and Sam Torhorst (Joseph Wegener) all scored in the half. Torhorst also scored an unassisted goal.
Krueger (Krumnow) and Wegener (Owen Schneider) scored Waterford's two second half goals as eight Wolverines scored at least one goal. Wilmot also had an own goal.
"It was a good team win," Waterford coach Andrew Cresswell said. "We played the ball around and got a lot of quality minutes for guys that deserve it."
Alex Randelzhofer and Brady Hearden both received playing time at goalkeeper, but neither had to make a save.
Wilmot (0-6, 0-2) has been outscored 67-5 this season and four teams have scored 10 or more goals in a match against the Panthers.
FRANKLIN 2, HORLICK 0: The Sabers scored two first-half goals to beat the Rebels in a Southeast Conference match Tuesday at Franklin.
Horlick goalkeeper Adan Martinez-Ponce had 14 saves and did not allow a goal in the second half.
Rebels assistant coach Mike Modesti was impressed with the play of freshman Jackson Zimmerman, who nearly scored a goal for the Rebels (1-4-2, 0-3 SEC) near the end of the match.
"He has a lot of good speed," Modesti said. "He's doing really good for a freshman and was a highlight for tonight."
OAK CREEK 7, PARK 0: The Panthers gave up two goals in the first half of their Southeast Conference loss Tuesday at Pritchard Park.
Goalkeeper Omar Valeriano had 12 saves for Park (0-5-1, 0-3 SEC).
"He was by far our MVP," Panthers coach Cameron Pope said.
The game was scoreless for the first 20 minutes before Oak Creek began to take control of the match with goals in the 23rd and 37th minutes.
KENOSHA BRADFORD 10, CASE 0: The Eagles fell to 4-4-1 and 1-2 in Southeast Conference play with a loss Tuesday at Kenosha.
CASE 3, BRADFORD/REUTHER 0: All three games were close, Eagles coach Willie Maryland III said, as Case prevailed 25-23, 25-21, 25-21 in a Southeast Conference match Tuesday at Kenosha.
The key to the match for the Eagles (5-8 overall matches, 2-1 SEC) was the play of junior outside hitter/defensive specialist Natalie Harris, who led three statistical categories with 11 kills, 19 digs and five aces.
"Natalie Harris all over the place," Maryland said. "The match was pretty tight for all three sets."
Marty Chavez had 11 assists and Brianna Bigelow added four kills for Case.
The Red Devils are 0-6 and 0-3 in SEC play.
UNION GROVE 3, ELKHORN 0: The Broncos picked up their first Southern Lakes Conference victory of the season, beating the Elks 25-17, 25-13, 25-14 at Union Grove.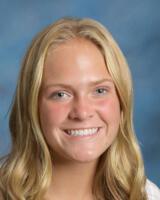 Sydney Ludvigsen led Union Grove (9-9 overall matches, 1-2 SLC) with 11 kills and six aces, and Madison Cimbalnik had 19 assists, six digs and five aces.
"We played well throughout the entire match," Broncos coach Annie Sireno said. "Madison Cimbalnik did a nice job running the offense."
Madisyn Henderson led the team with nine digs, Faith Smith added seven kills and two blocks, and Sophia Rampulla had five kills and a block.
RACINE LUTHERAN 3, GREENDALE MARTIN LUTHER 1: The Crusaders rode a strong start to a 25-16, 25-14, 18-25, 25-22 Metro Classic Conference victory Tuesday at Lutheran.
After winning the first two sets, the Crusaders "went back on our heels," coach Becky Demuth said.
The lull continued into the fourth set as Lutheran (8-7 overall matches, 1-1 MCC) fell behind 12-18, then it began to find itself again.
Kaitlyn Zurawski almost singlehandedly helped the Crusaders pull out the victory. She entered the fourth set to serve with her team trailing 22-19 and ended up serving out the set as Lutheran scored the final six points.
"We stayed focused and worked on watching where they were going to have some big blocks and kills at the end," Demuth said.
Freshman middle hitter Julia Kellner led the offensive charge for the Crusaders with 15 kills and six blocks. Junior setter Jeannarae Bloom had 28 assists and Riley LaBoda had 18 digs and four aces. Bloom and senior Lili Kading each added 13 digs.
WESTOSHA CENTRAL 3, WATERFORD 1: The Wolverines couldn't pull off a comeback after falling behind 0-2 in a Southern Lakes Conference match, losing to the Falcons 25-15, 25-23, 22-25, 25-20 at Paddock Lake.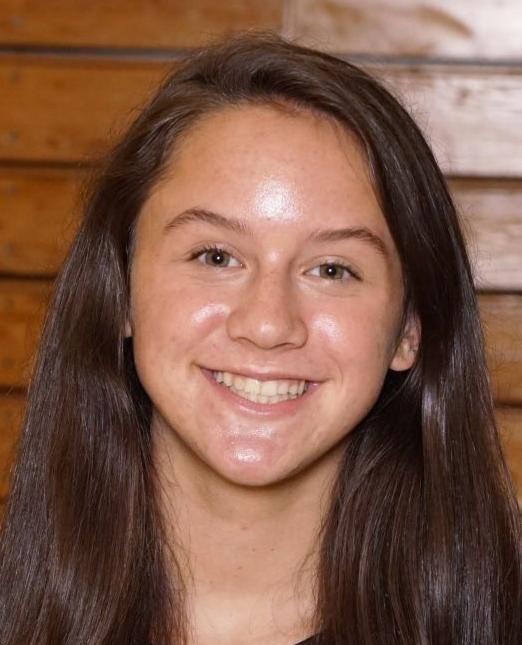 The Wolverines (7-5 overall matches, 2-1 SLC) got a strong overall performance from Chloe Werner as she had a team-high 14 kills and also contributed 10 digs and three blocks. Josie Johnson had team highs of 32 assists and three aces, and Isabel Floryance had 13 digs.
"I was proud of how we came out strong in set three after losing a close second set and going down 0-2," Waterford coach Ashley Ingish said. "We need to use this loss as a learning opportunity."
FRANKLIN 3, HORLICK 0: The Rebels couldn't get much going Tuesday in a 25-13, 25-5, 25-18 Southeast Conference loss at Franklin.
Horlick (2-9, 0-3 SEC) was led offensively by Brooke Behringer, who had 10 assists and two aces, and Kaylea McCabe, who had five kills. McCabe also had six blocks and Emma McFarland had four digs.
OAK CREEK 3, PARK 0: The Panthers (0-9 overall matches, 0-3 Southeast Conference) lost to the Knights 25-3, 25-5, 25-4 Tuesday in an SEC match at Park.
No other information was available Tuesday night.
Boys volleyball
CASE 3, ST. CATHERINE'S/PRAIRIE/LUTHERAN 1: The Eagles started fast, then cooled off a bit before finishing off the Angels 25-8, 25-12, 18-25, 25-17 in a nonconference match Tuesday at Case.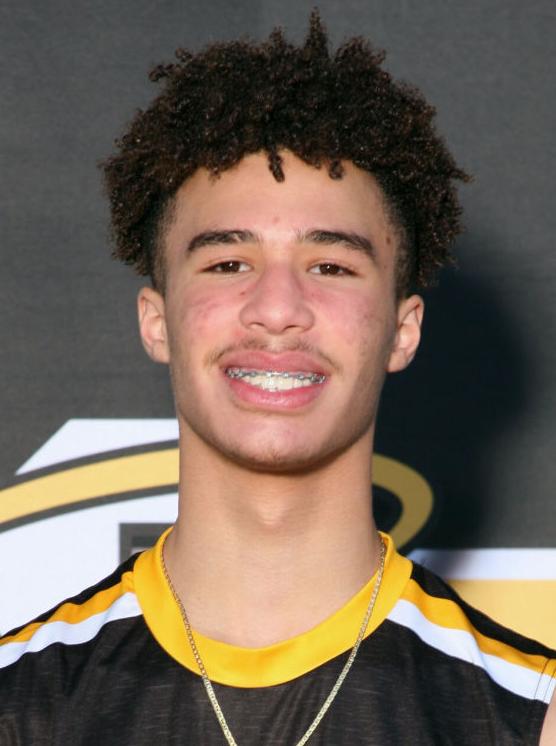 Stat leaders for St. Catherine's/Prairie/Lutheran (1-4 overall matches) were Drew Schoneman with five kills, Jordan Schmidt with nine assists and Ashe Oglesby with four blocks.
Stats for Case (2-2) were not available Tuesday night.
KENOSHA TREMPER 4, CASE 3: The Eagles lost two matches in three sets in their Southeast Conference loss Tuesday at Case.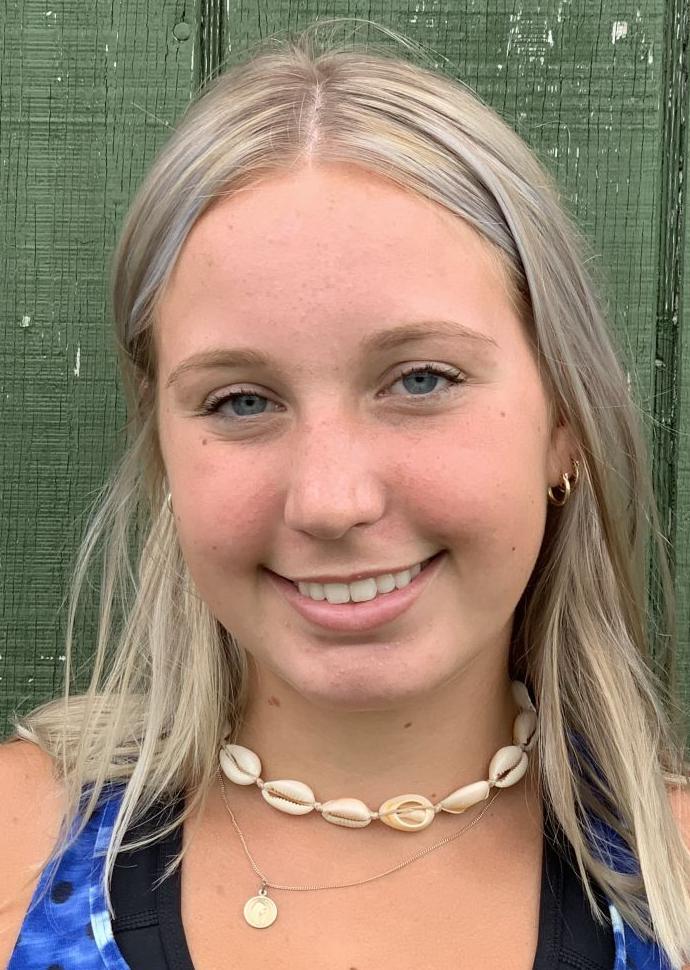 Alaina Jaeck defeated Isabella Gentz at No. 1 singles by default after Jaeck took a 5-1 lead in the first set, and Aalaiya Jacklin defeated Lucia Ricker 6-2, 6-0 at No. 2 singles. At No. 3 singles, Case's Janavi Munagavalasa won the first set against the Trojans' Anna McCormick, but lost the match 2-6, 6-4, 6-2.
In doubles, the Eagles' No. 3 duo of Noura Deanparvar and Mackenna Hatfield beat Rylee Pearson and Drue DeBettignies 6-4, 6-0. The No. 1 doubles team of Elizabeth Wieties and Inaara McCray lost to Tremper's Allison Renner and Leah Weisinger 6-3, 4-6, 6-1.
ST. CATHERINE'S/LUTHERAN 2, DOMINICAN 2: Each team won a pair of contested matches Tuesday in a Metro Classic Conference dual meet at Meadowbrook Country Club in Mount Pleasant.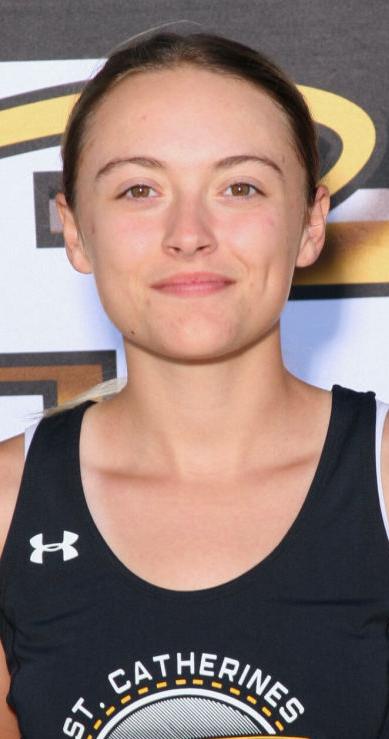 Winners for the Angels were Maggie Fischer, who beat Margo Meyer 6-2, 6-4 at No. 1 singles, and Isabella Lillo, who beat Waverly Waldron 6-0, 6-1 at No. 3 singles.
The teams both defaulted No. 4 singles and No. 2 and 3 doubles because of a lack of players.
KENOSHA INDIAN TRAIL 118, CASE 68: Junior Layla Genevich won the diving competition and junior Sofia Badillo won the 100-yard butterfly Tuesday in the Eagles' Southeast Conference loss at the Callahan Branch YMCA in Kenosha.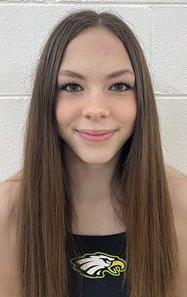 Genevich scored 183.20 points to win the diving and senior Taylor Kaplan was third (163.45).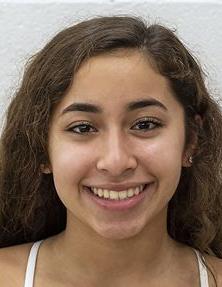 Badillo won the butterfly in 1:03.96, 1.5 seconds ahead of the runnerup from Indian Trail, and she was also second in the 200 individual medley (2:26.67) and as a member of Case's 200 medley (2:05.52) and 200 freestyle (1:51.52) relays.
Senior Emilie Miller was second in the 100 breaststroke (1:24.73) and senior Bronte Jansen was second in the 50 freestyle (28.73) and as a member of the 200 freestyle and 400 freestyle (4:30.75) relays.
KENOSHA TREMPER 97, HORLICK 43: The Rebels won two events and were second in three others in a Southeast Conference dual meet Tuesday at Park's pool.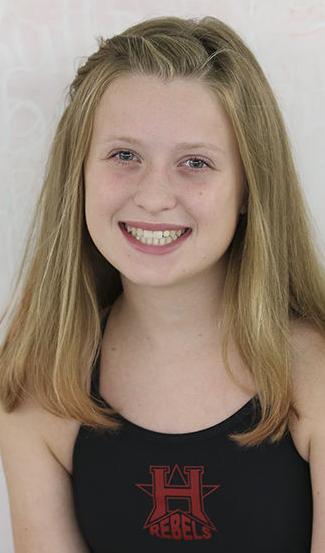 Alice Stratman won the 100-yard breaststroke in 1:22.03 and finished second in the 50 freestyle (28.67).
"The girls did great job tonight they work hard each and every day and their times show," Horlick coach Brandon George said. "I couldn't be more proud."
Jorja Makovsky had Horlick's other two second-place finishes, in the 200 freestyle (2:36.90) and 100 backstroke (1:27.67).
RACINE LUTHERAN: Sarah Seils earned a medal by finishing 15th in the girls race at the Crusader Challenge at Sheboygan Area Lutheran High School.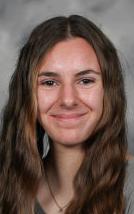 Seils finished the 5,000-meter course in 22:36.17, competing against many of the teams the Crusaders will face at the sectional meet next month.
Freshmen Madi Niermann (72nd, 26:13.86) and Nylah Kraus (74th, 26:17.75), and sophomore Mabel Beversdorf (79th, 26:55.23) all improved on their times from two weeks ago on the same course in the Concordia Classic.
The Lutheran girls finished 14th with 326 points; Oostburg won with 56.
For the boys, sophomore Brady Baranowski led the Crusaders by finishing 56th in 20:46.25. Freshman Vincent Marani, in just his second high school 5,000-meter race, was 61st (21:03.75), junior Seth Luxem was 62nd (21:06.41) and freshman Gabe Beversdorf was 67th (21:33.41).