Just call them the Comeback Kids.
Two years after the Catholic Central High School football team was forced to forfeit its final three games of the season because of low numbers, the Hilltoppers have qualified to the WIAA Division 7 playoffs.
They made that happen by defeating Kenosha St. Joseph 21-14 in overtime in a Metro Classic Conference game Friday night at Kenosha Bradford.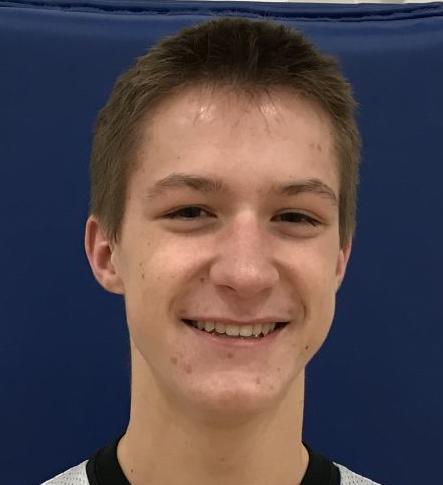 Senior quarterback Brandon Pum had the winning score on a 1-yard run in overtime to give the Hilltoppers (5-3, 4-2 MCC) their first playoff berth since 2015, when the advanced to the Division 7 semifinals.
Pum had 82 rushing yards on 24 carries as Catholic Central ran for 227 yards.
"Our kids did a great job executing the game plan tonight," Catholic Central coach Tom Aldrich said. "It was one of our goals at the beginning of the season to make the playoffs and we're really excited about it."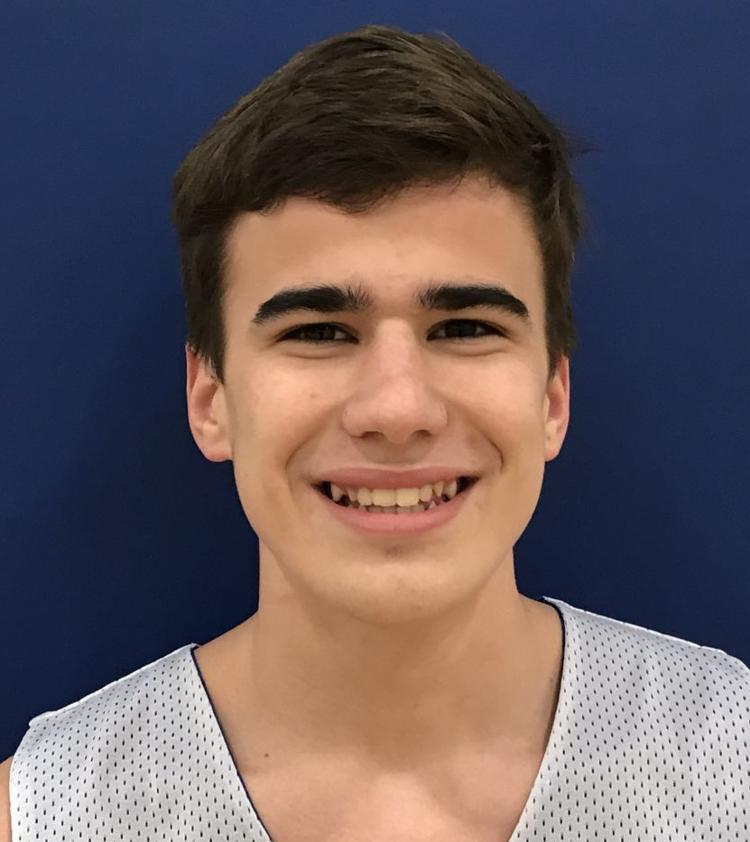 Junior Neal McCourt had the ground game working for the Hilltoppers with 117 yards on 25 carries with two touchdowns, on runs of 2 yards in the first quarter and 4 yards in the third quarter.
"Our offensive line did a great job opening up holes for our runners all game long," Aldrich said. "It was really fitting that it came down to overtime with both of our teams battling it out with the chance to make the playoffs on the line."
St. Joseph (5-3, 3-3) tied the game at 14-14 on a 5-yard run by Jake Gessert in the fourth quarter.
Catholic Central concludes its regular season Friday night by hosting Racine Lutheran, the top-ranked team among small schools in the AP state bowl, at the Topper Bowl.
WATERFORD 49, BURLINGTON 14: The Wolverines used their dominant rushing attack, added a couple of long kickoff returns, one for a touchdown, and beat the Demons in a Southern Lakes Conference game Friday on Senior Night in Burlington.
With the victory, Waterford (8-0, 6-0 SLC) clinched at least a tie for the SLC championship with one regular-season game remaining, against Lake Geneva Badger.
Burlington (6-2, 4-2), which already also qualified for the WIAA playoffs, drops to third place in the SLC and closes against Elkhorn.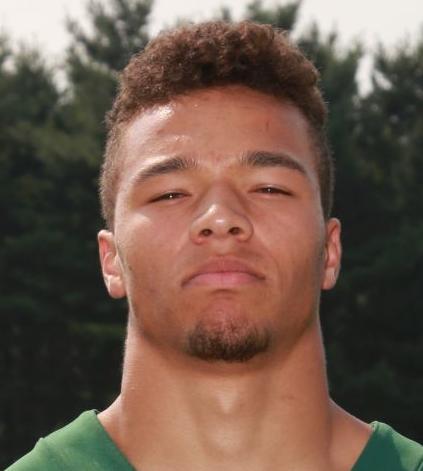 Waterford averaged nearly 10 yards per carry on the ground and running backs Dominic Miller and Tanner Keller, as usual, were the focal points of the Wolverines offense.
Miller led the way with 126 yards and three touchdowns on only six carries, and Keller added 107 yards and two touchdowns on 11 carries. The Wolverines rushed for 295 yards on 31 attempts.
Keller opened the scoring in the game with a 4-yard scoring run and Miller made it 14-0 with a 44-yard touchdown run. The two switched it up in the second quarter, with Miller going 7 yards for a touchdown and Keller running 45 yards for another.
"The running backs block very well for each other," Waterford head coach Adam Bakken said. "We came out with an unbalanced set and just tried to go downhill on them."
The pair contributed on special teams as well with a couple of big kick returns. Zach Wallace returned the kickoff following Keller's run 85 yards for a touchdown to get Burlington on the scoreboard, then Keller returned the favor with an 81-yard touchdown return and a 35-7 Waterford lead. That put 20 points on the scoreboard in a 30-second span.
Miller had an 84-yard kickoff return in the fourth quarter, although it did not result in a touchdown.
Defensively, Waterford held Burlington to 206 total yards and Miller had a 57-yard interception return for a touchdown.
Peyton O'Laughlin led the Demons in rushing with 64 yards on 12 carries and Wallace had 60 yards on 18 carries.
The final two minutes featured a nice moment for both teams. Waterford called a time out and Burlington senior Henri Donant, a foreign exchange student and a member of the team, came on the field and scored the final touchdown of the game for Burlington on a 15-yard run.
UNION GROVE 28, ELKHORN 14: The Broncos rode a strong defensive effort in the second half as they pulled away from the Elks in a Southern Lakes Conference game Friday at Elkhorn.
Union Grove (3-5, 2-4 SLC) got off to a big start when Konner Goetsch got the Broncos on the scoreboard early with a 51-yard touchdown run.
Elkhorn (2-6, 1-5) answered with a short touchdown pass and two-point conversion for an 8-7 lead after the first quarter, then added a 1-yard run (the kick failed) early in the second quarter for a 14-7 lead.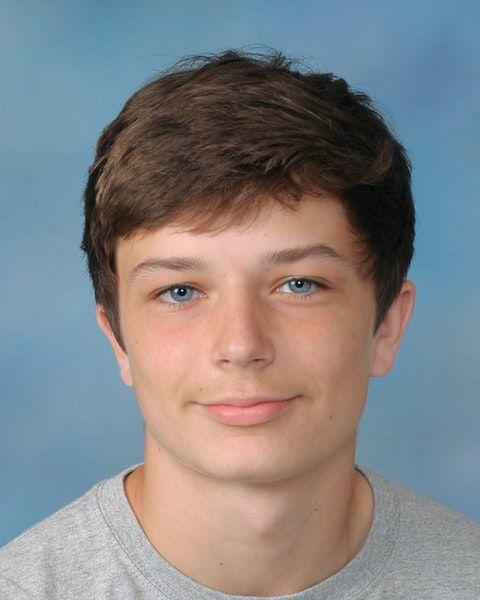 The Broncos sent the game to halftime tied at 14-14 after Tommy Hempel's 34-yard touchdown run late in the second quarter.
From there the defense took over. Union Grove intercepted two Elks passes, including a 60-yard interception return by Ryan Davis in the fourth quarter, to give the Broncos all the momentum.
"Our defense really stepped up in the second half," Broncos coach Craig McClelland said. "We played really well up front to control the line and our back end did great with the two interceptions late."
Union Grove held the Elks to 230 yards of total offense.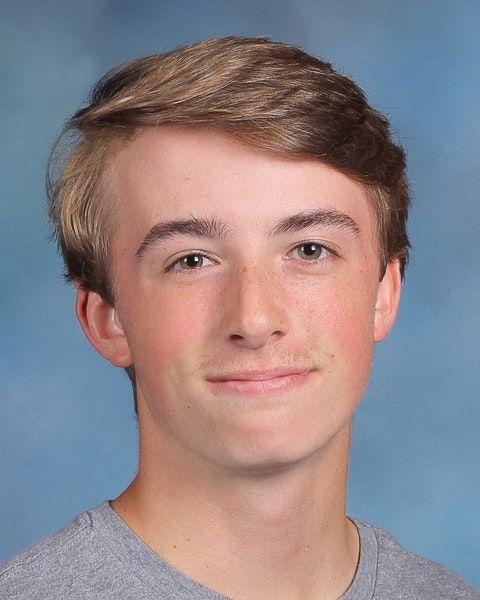 Goetsch led a nearly 300-yard Broncos rushing attack with 143 yards on 13 carries. Garrett Foldy had 60 yards and Hempel, who added a second touchdown run, of 8 yards, in the third quarter, added 48 yards.
FRANKLIN 62, HORLICK 14: The Rebels had a tough night Friday as they lost a Southeast Conference game at Franklin.
You have free articles remaining.
You're out of free articles
Sign in or create a FREE account to keep reading.
Horlick (2-6, 1-5 SEC) fell behind quickly as the Sabers (7-1, 6-0 SEC) scored five touchdowns in the first quarter and three more in the second for a 55-0 halftime lead. Franklin quarterback Myles Burkett threw all four of his touchdown passes in the first quarter, none of them longer than 17 yards, and was 10 of 13 for 115 yards.
The Rebels' running game was kept in check as they rushed for only 61 yards. Allieas Williams was held to 40 yards and Bruce Cosey had 31. Turnovers were also a major issue as the Rebels fumbled nine times, losing seven.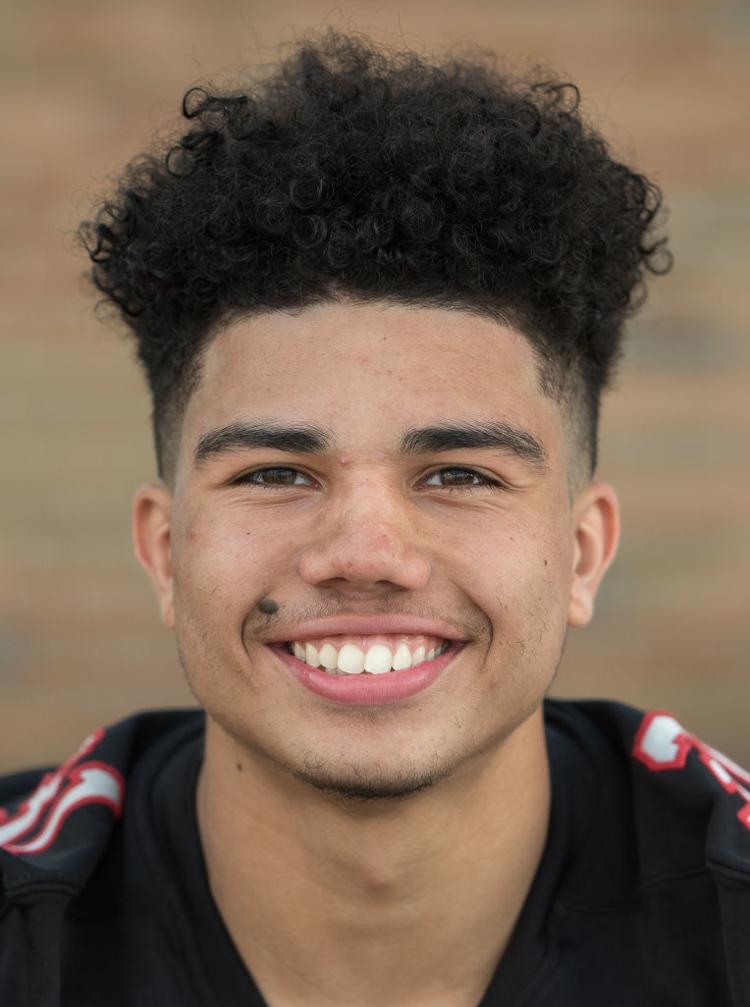 Williams scored a defensive touchdown for the Rebels in the third quarter, scooping up one of Franklin's five fumbles and returning it 25 yards.
Blake Fletcher added a 4-yard touchdown run in the fourth quarter.
Cross country
WOLVERINE INVITATIONAL: Waterford junior Kelsey Radobicky ran a seasonal best time to win the Wolverine Invitational Friday at Waterford High School.
Radobicky continued her strong form this season, finishing the 5,000-meter course with a 19:26.2. Her teammate, Jayda Obluck, finished third (20:06.15).
"(Kelsey) is dominant right now," Waterford coach Nate Schreiber said. "She is on a different level right now."
Case had three finish inside the top 15. Audrey Amaya finished sixth (20:42.65), Kaitlyn Francis 13th (21:08.49) and Sophie Young 14th (21:09.41). Union Grove's Riley Kayler finished 10th (21:01.53). Horlick's Olivia Pitrof led Horlick by taking 12th (21:07.41).
Germantown won with 51 points, Waterford finished second (62), Case was third (86), Union Grove was fifth (112) and Horlick was seventh (191).
Union Grove led Racine county boys' teams with a fourth place finish by Kevin Hall (17:03.1). Marcus Johnson finished 10th (17:32.09) and Hunter Reich 12th (17:32.83).
Waterford's Connor Zach led the Wolverines at their home invite, finishing fifth (17:08.43).
"(Connor) ran the best race of his career," Schreiber said "He went out aggressively and had confidence running on his own course."
The best result for Case came from senior Aaron Peterson in 26th (18:02.08). Horlick's Connor Vertz finished 51st (19:19.79).
Germantown's Ben Schnoor finished first with a 15:51.04. Germantown won the boys race with 33 points, Union Grove finished fourth (98), Waterford was sixth (155) and Case was eighth (224).
Boys soccer
PRAIRIE 3, GLENDALE NICOLET 2: A late goal by senior Max Yde gave the Hawks a nonconference victory over the Knights at Wind Point Friday to extend their unbeaten streak to 14 matches.
"We started off brilliantly," Prairie coach Corey Oakland said. "We did a good job of creating chances early, and even after they scored two quick goals we made adjustments and really minimized their impact."
Senior Jason Frosch scored the opening goal in the fourth minute, on an assist by senior Caden Holum, for the Hawks (11-1-3), ranked second in Division 4 in the Wisconsin Soccer Coaches Association poll.
But Nicolet's Will Navarre made things interesting for Prairie, scoring a pair of goals in the 15th and 20th minutes to give the Knights (11-3-0, ranked fifth in Division 2) the lead at 2-1.
Thanks to some good work by the Hawks' defense, that was all Navarre would get.
"He's a really dynamic player and really makes Nicolet a tough team," Oakland said. "We had to mark him and Tommy Bode did a great job of defending him and limiting his chances."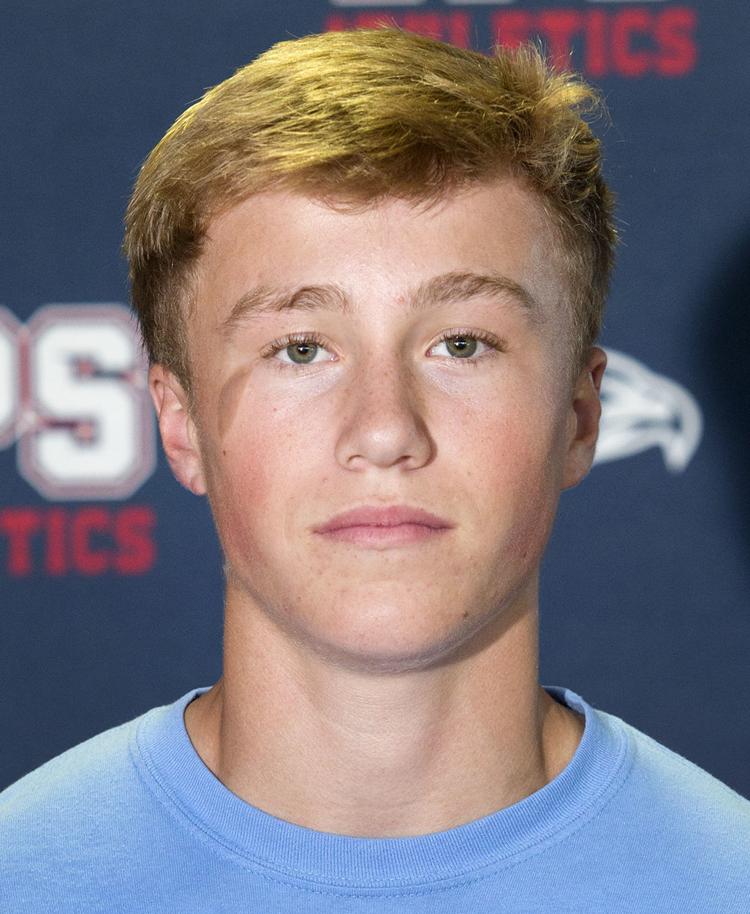 Senior Luis Garduno scored a goal in the 44th minute on an assist from Frosch to tie the match at 2-2 entering the half. The score remained unchanged until Yde headed in the go-ahead goal, assisted by senior Francesco Quattrone, in the 81st minute.
Sophomore goalkeeper Devin Stoltenberg had five saves for Prairie, which has not lost since its season opener against Mequon Homestead.
Girls tennis
WIAA STATE TOURNAMENT: Four Racine County singles and doubles entries were selected as special qualifiers for the WIAA State Individual Tournament, which begins Thursday at the Nielsen Tennis Stadium in Madison.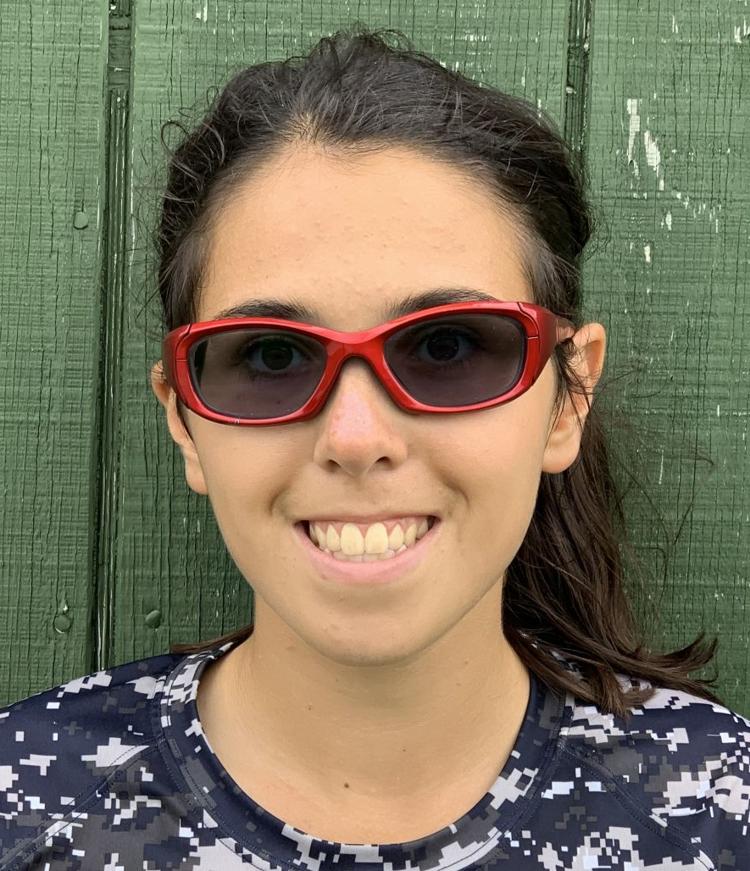 Case senior singles player Destiny Klinkhammer (9-4) was the only county entry added to the Division 1 field.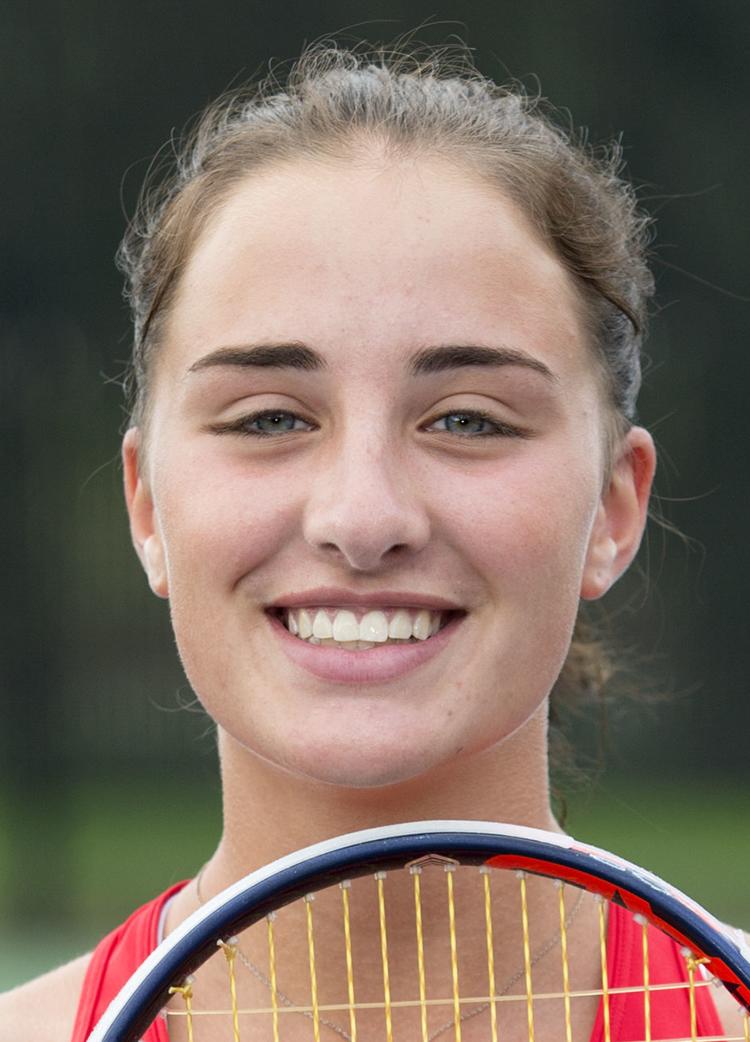 In Division 2, junior singles players Gabriela Davis of Prairie (20-4) and Kate Smith of St. Catherine's (10-2) were added, as was the Prairie doubles team of senior Andrea Palmen and sophomore Molly Cookman (13-8).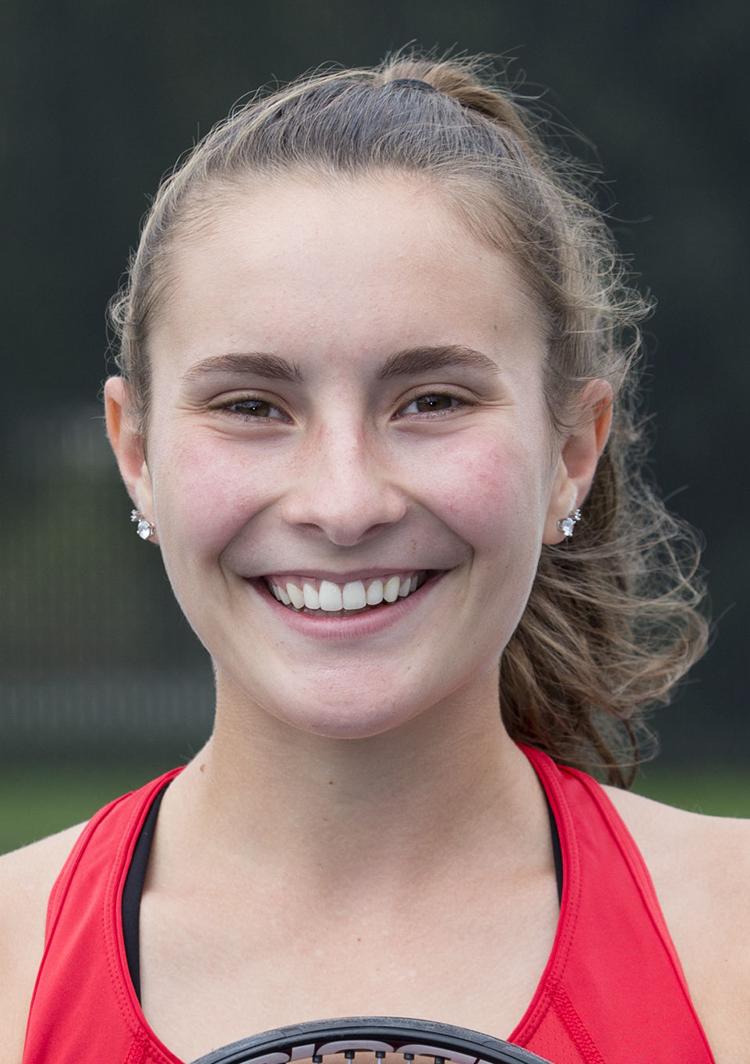 Automatic qualifiers for state from last week's sectionals were Prairie senior Sarah Gesner (23-1), who is the No. 1 seed in Division 2 singles, and the Union Grove doubles team of seniors Kaitlyn Krause and Kayla Maurer (23-6), who are unseeded in Division 1 doubles.