After some challenging seasons, things appear to be on the upswing for the Catholic Central High School football team.
Henry Amborn rushed for 92 yards and three touchdowns and Hilltoppers posted their second shutout of the season in a 44-0 Midwest Classic Conference victory over Living Word Lutheran in Jackson.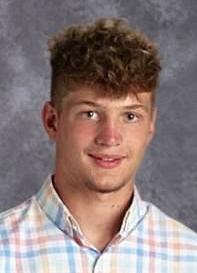 Catholic Central (3-1, 1-1 MCC) has outscored its first four opponents 155-77.
"Offensively, we're executing fairly well," Catholic Central coach Tom Aldrich said. "We're trying to take what they give us and I think we're doing a good job of that.
"When we take care of the ball, it gives us an opportunity to score points, so I I think we made some improvements that way in the last couple of weeks."
Amborn, a state medalist wrestler who missed most of last season with a knee injury, was effective behind a strong offensive line. His touchdowns covered 47 yards and one yard in the first quarter, and one yard in the second.
"Henry did a nice job," Aldrich said. "He's a real strong kid for his size and he has great lower-body strength. When he hits that hole as fast as he can, he's a load to bring down. And the guys up front are making room for him to run and the quarterback (Max Robson) is making the right reads."
Also scoring for the Hilltoppers were Robson on an interception return, Evan Krien on a 30-yard run, Christian Pedone on a 21-yard field goal and Matthew Schultz on a 44-yard run.
Cal Miles, moved to middle linebacker, led a defense that held Living Word Lutheran (1-3, 0-2 MCC) to 125 yards. Living Word rushed for 35 yards on 25 attempts.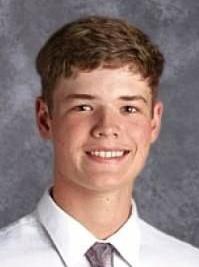 Miles had five tackles, two for loss, and two assists. Nose guard Murphy O'Brien had seven tackles, 1½ for loss, two assists and one forced fumble.
RACINE COUNTY INVITATIONAL: Prairie closed out its competition in this tournament with a 6-1 victory over Union Grove.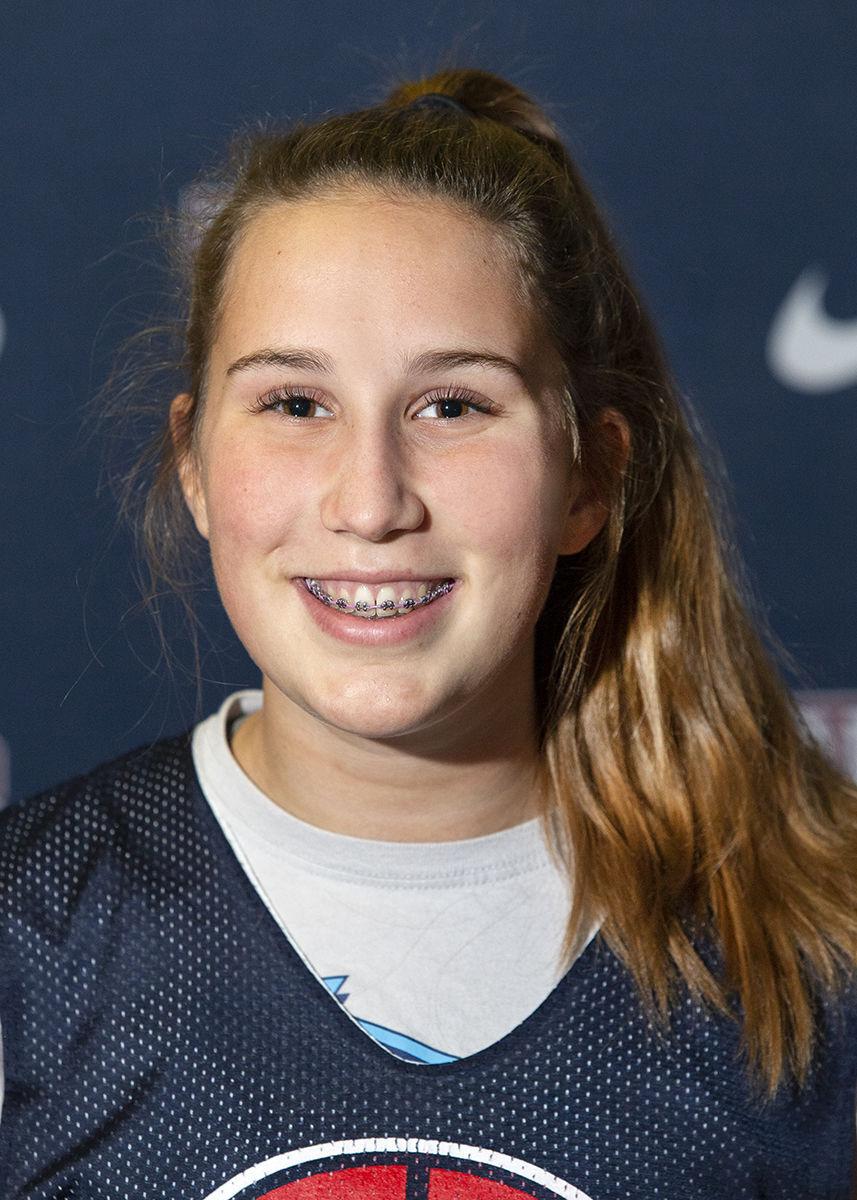 In singles matches, Lily Jorgenson defeated Mallory Dam 6-2, 6-4 at No. 1, Molly Cookman defeated Kyra Hagen 6-2, 6-2 at No. 2, Jaclyn Palmen defeated Liv Garcia 6-0, 6-0 at No. 3 and Madeline Nelson defeated Izzy Gehrke at No. 4.
In doubles play, Salisia Servantz and Arenie Vartanian defeated Addie Kemper and Ella Dinauer 6-3, 6-3 at No. 2 and Shritha Reddy and Evelyn Kane beat Everly Squires and Alle Schmidt 6-4, 4-6, 10-3 at No. 3.
Union Grove's only victory came at No. 1, where Sam Chizek and Abby Wilks defeated Nareh Vartanian and Sina Kotzeva 6-2, 6-1.
Prairie also swept singles matches in a 5-2 victory over Waterford, with Jorgenson, Cookman, Palmen and Nelson each winning in straight sets.
Also winning for Prairie were Reddy and Kane, who held off Brianna Kron and Katie Benavides 6-4 , 6-4 at No. 3 doubles.
Waterford stepped up in doubles, with Katelyn Allen and Elena Leshok defeating Vartanian and Alexander 6-1, 6-3 at No. 1 and Riley Higgins and Madison Krueger defeating Callah Pessin and Servantez 6-3, 6-4 at No. 2.
"Our singles players really stepped up on Saturday and picked up their level of play after a very tentative and rusty match versus Case on Friday," Prairie coach Nich Schafer said.
Burlington went 2-1, losing to Prairie 5-2 before defeating Case 4-3 and Horlick 7-0.
The Demons won two of three doubles matches against Prairie. Julia Golla and Emilie Runkel defeated Salisia Servantez and Arenie Vartanian 6-3, 6-1 at No. 2 doubles. At No. 3, Ashley and Megan Smitz defeated Shritha Reddy and Alaina Alexander 3-6, 6-1, 6-4.
Burlington edged Case after winning all three doubles matches. Winners were Payton Matson and Golla at No. 1, Runkel and Mabel Nichols at No. 2 and Ashley and Megan Smitz at No. 3.
Waterford defeated St. Catherine's/Lutheran 7-0 at Meadowbrook Country Club. Ella Schamber beat Margarette Fischer 6-2, 6-0 at No. 1 singles to key the sweep.
UNION GROVE: After a slow start, the Broncos came on strong at Waupun. They defeated Waupun 10-0 after leading just 1-0 at halftime and then scored a 2-1 victory over Seymour, ranked third among Division 3 teams by the Wisconsin Soccer Coaches Association.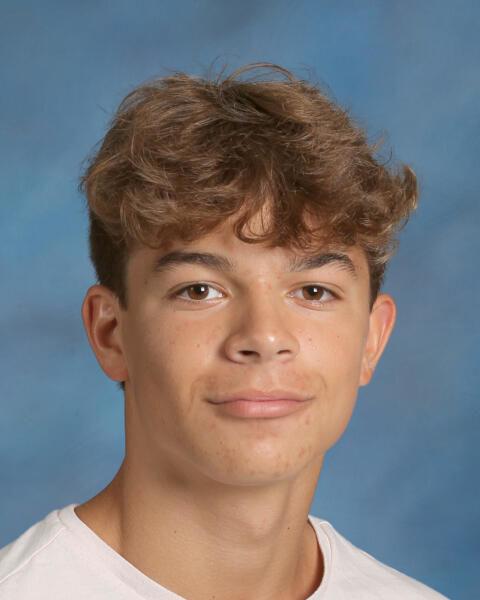 Against Waupun, Union Grove scored six goals within eight minutes starting in the 47th minute. Jackson Barber, who scored the Broncos' only goal of the first half, had two of the first three in the second half to achieve his second hat trick of the season.
Owen Zikowsky and Wes Meshenky each also scored two goals. Also scoring for Union Grove were Hayden McDougal, Brian Lee and Soren Miller.
Mitchell Curtin had three saves for his third shutout of the season.
"In the first match, we started incredibly slow," Union Grove coach Sean Jung said. "We were only up 1-0 despite completely dominating play. The boys were completely frustrated. And then we scored six goals in about 10 minutes in the second half. We were the much better team. We just needed to be a little more aggressive."
After spotting Seymour an early 1-0 lead, Zikowski scored in the 33rd and 56 minutes.
Barber and Zikowski both have nine goals for Union Grove (5-1-1) this season
RACINE LUTHERAN 8, MILWAUKEE LUTHERAN 1: After clinging to a 1-0 lead at halftime of this nonconference game at Pershing Park, the Crusaders erupted for three goals.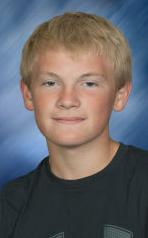 Coach Pete LaBoda shuffled his lineup because four starters weren't available. Senior Jack George, who is usually a defender, was moved to forward and responded with his first hat trick in high school.
Also scoring for the Crusaders (4-4) were Logan Rasch, Parker Roehrig, Ian Voss and brothers Steel and Nehemiah Falaschi.
Lutheran goalkeeper John Hansen, who was taking his ACT exam, was replaced by Voss and Rasch. They combined for four saves.
Racine Lutheran had 27 shots on goal to five for Milwaukee Lutheran.
When asked how his team got untracked in the second half, LaBoda said, "We just settled in and started possessing a little bit better in terms of controlling the pace of play. And they started looking for more connecting passes instead of playing such a direct style. Once that first goal went in in the second half, there was a big difference."
BURLINGTON: The Demons, ranked ninth in Division 1 by the Wisconsin Volleyball Coaches Association, dominated the Nathan Hale Invitational in West Allis.
Burlington (16-2) swept all five of its matches, defeating Nathan Hale 26-24, 25-7, Greendale Martin Luther 25-9, 25-8, St. Francis 25-8, 25-8, West Allis Central 25-10, 25-8 and Milwaukee Heritage Christian 25-18, 25-13.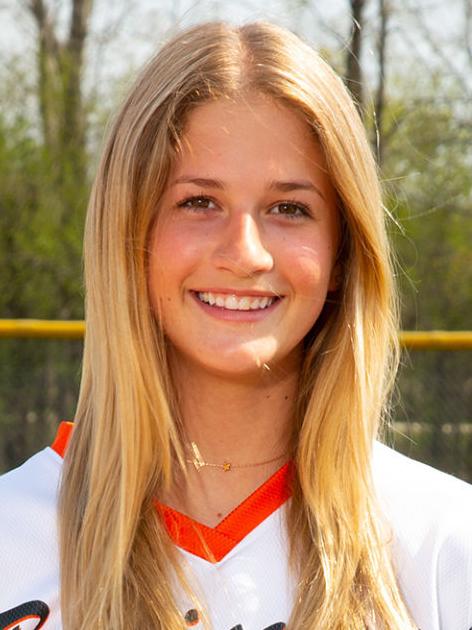 Kenna Kornely led the Demons with 22 kills. Abby Alan added 19 and Molly Berezowitz 18. Izzy Bowman had 17 aces. Ella Safar had 79 assists and 15 digs. Graelen Kwiatkowski with 21.
"I'm happy with the team contributions across the board," Burlington co-coach Teri Little said. "We have really challenged the team to focus on their identity and improve consistency and intensity and feel like we saw growth in these areas."
UNION GROVE: The Broncos went 1-1 at the Kettle Moraine Lutheran Invitational.
They lost to Lake Mills Lakeside Lutheran 25-14, 25-14, New Berlin West 25-11, 27-25 and Westosha Central 25-23, 25-20 in the bronze match. The Broncos (5-9) defeated Mequon Homestead 25-20, 25-16.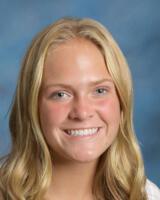 Team leaders were Maddie Cimbalnik (44 assists, 15 digs, four aces), Sydney Ludvigsen (17 kills, 21 digs, two aces, six blocks), Faith Smith (15 kills, five blocks), Sophia Rampulla (10 kills, nine blocks), Maddie Henderson (30 digs) and Lina Kasuboksi (21 digs, three aces).
"We played flat throughout the morning," Union Grove coach Annie Sireno said. "We saw much improvement in our second-set loss to New Berlin West where we lost 25-27. Unfortunately we weren't able to pull off the win when we had game point. We had a lot more energy the second half of the day in the bronze bracket. The girls came together and played as a team."
CATHOLIC CENTRAL: The defending Division 4 state champion Lady Toppers had a tough time at the highly-competitive DeForest Invite, winning two of six matches.
Catholic Central defeated host DeForest 21-25, 25-20, 15-6, and La Crosse Central 27-25, 23-25, 16-14. But the Lady Toppers lost to River Valley 20-25, 25-21, 16-14; to McFarland 25-27, 25-10, 15-9; to West Salem 25-17, 25-15, and to Luther Prep 25-22, 25-23.
Kelly Pum played well, said coach Wayne Schultz, collecting 27 kills, 34 digs, and serving nine aces. Kelsee Weis led the team with 32 kills.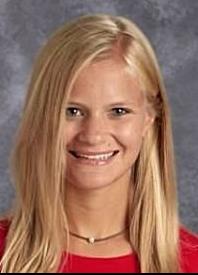 Makayla Vos played a great libero, Schultz said, and had 103 digs. Jayden Garrett added 86 assists.
RACINE LUTHERAN: Julia Kellner had 42 kills and nine blocks in five matches as the Crusaders placed sixth at the Williams Bay Invitational.
Lutheran went 2-3 in matches, beating Parkview and Williams Bay, and losing to Elkhorn, Christian Life and Delavan-Darien in the fifth-place match.
Mya Lequia added 21 kills, JennaRae Bloom had 86 assists and Lili Kading served 17 aces. On defense, Riley LaBoda had 47 digs.
"We can play with any team," said Lutheran coach Beck Demuth. "We need to learn to finish matches. We need to keep moving forward."
BURLINGTON: The Demons went 4-1 and tied for third placed at the Waukesha South Invitational.
Burlington (8-6) went 3-0 in pool play, losing only one game while beating South Milwaukee, Wilmot and Dominican. The Demons defeated Greendale in the quarterfinals and lost to Southern Lakes Conference rival Westosha 25-16, 25-11 in the semifinals.
Zayne Koehnke finished with 26 kills and eight blocks, while Eli Solofra also had eight blocks.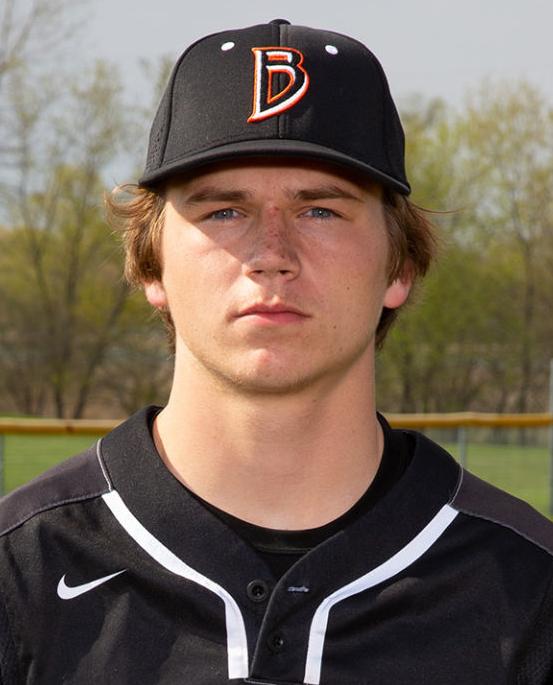 "Our biggest focus has been blocking and it's really paying off," said Burlington coach Michael Jones. "The team is getting some great blocks and great touches. Energy was great today."
Ryan Gonzalez served five aces and 40 assits. On defense, Jackson Phillips had 33 digs.
PRAIRIE: Sophia Lawler placed ninth with an 81 and the Hawks placed ninth in the 19-team Middleton Invitational.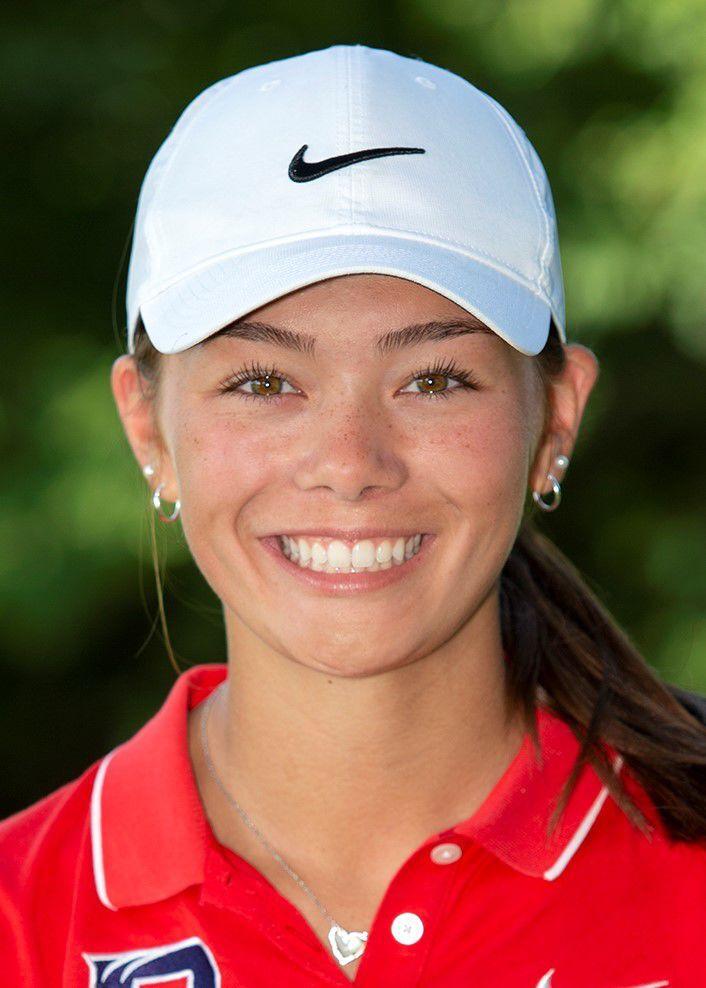 We had a difficult start to our round today," Prairie coach Carrie Massey said. "But I'm very pleased with how the girls responded on the back nine. We haven't had any competition for two weeks, so it was good to get back on track."
Also for Prairie Kadyn Perry shot a 91, Aishani Dhar a 96 and Addy Lalonde a 100.
SOUTH MILWAUKEE INVITATIONAL: Racine Lutheran junior Sarah Seils set a school record, while Case senior Audrey Amaya placed second overall at South Milwaukee's Druckrey Invitational at Grant Park.
Amaya covered the 5,000-meter course in 19:33.1, finishing behind Oak Creek's Isabela Ross (18:13.3).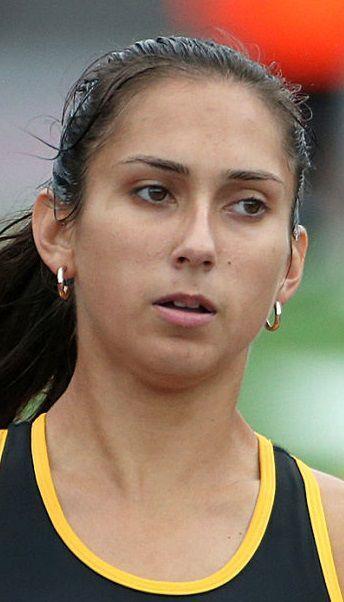 Seils placed 29th in 22:08.9.
She set the previous school record of 22:27.05, which set set last season in the Racine County Invitational at H.F. Johnson Park.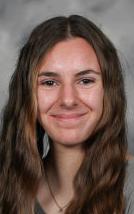 "Her first miles especially were really aggressive," Lutheran coach Paul Tuskowski said. "We talked about mental toughness and she stayed mentally tough in that third mile and she PR'd by 19 seconds this early in the season. I think it bodes really well for what's to come."
Also for the Eagles, who placed fourth in the 10-team event, Roselyn Pacheco placed 10th (20:49.6) and Amelia Wiesner was 25th (21:51.8).
For Horlick, Ariana Molina was 56th (23:31.9).
In the boys race, Park senior Carter Sura finished 28th (18:46.6) and Case sophomore Carson Buckli was 29th (18:48.3). Horlick senior Jorge Sarabia was 49th (19:34.2).
ELKHORN INVITATIONAL: Case scored 252 points to place fourth in the 10-team Elkhorn Invitational, which was held in Elkhorn's 25-meter pool. Prairie/St. Catherine's was eighth with 98.
Sofia Badillo led Case by finishing first in the 100 backstroke (1:08.90) and second in the 200 individual medley (2:41.53).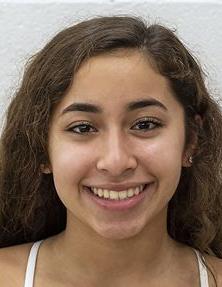 She also joined Bronte Jansen, Madeline Cerny and Jordyn Tran on the Eagles' winning 400 freestyle relay. And she joined Cerny, Grace Gross and Tran on a 200 medley relay with was third (2:17.93).
Also leading Case was Tran, who was fourth in the 100 butterfly (1:16.47) and sixth in the 100 backstroke (1:16.76).
Prairie/St. Catherine's achieved personal-best times in 81% of its events.
Leading the way was sophomore Zoe D'Alessandro, who was second in the 100-yard breaststroke (1:22.31), third in the 200 individual medley (2:46.58) and swam on two top-eight relay teams.
She joined Lilie Larson, Georgia Swedberg and Cecelia Berkey on the seventh-place 200 medley relay (2:31.75). D'Alessandro also joined Larson and Georgia and Evelyn Swedberg on the eighth-place 200 freestyle relay (2:13.18).
In Photos: Offensive fireworks galore as Horlick football edged by Tremper 42-41
Horlick vs. Tremper football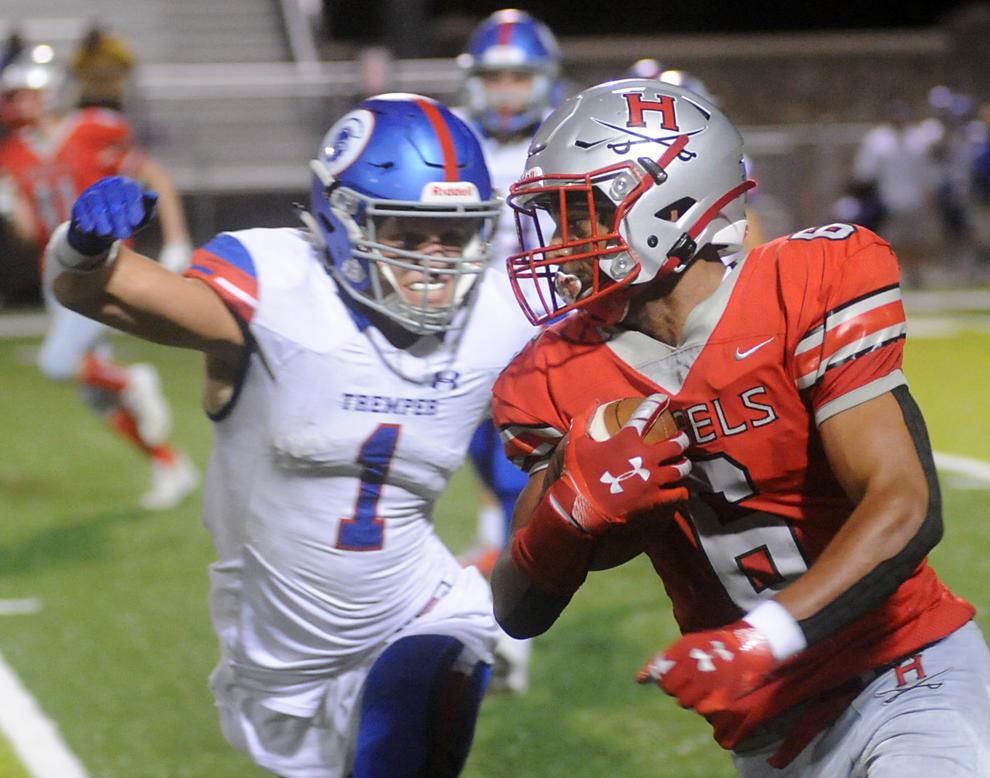 Horlick vs. Tremper football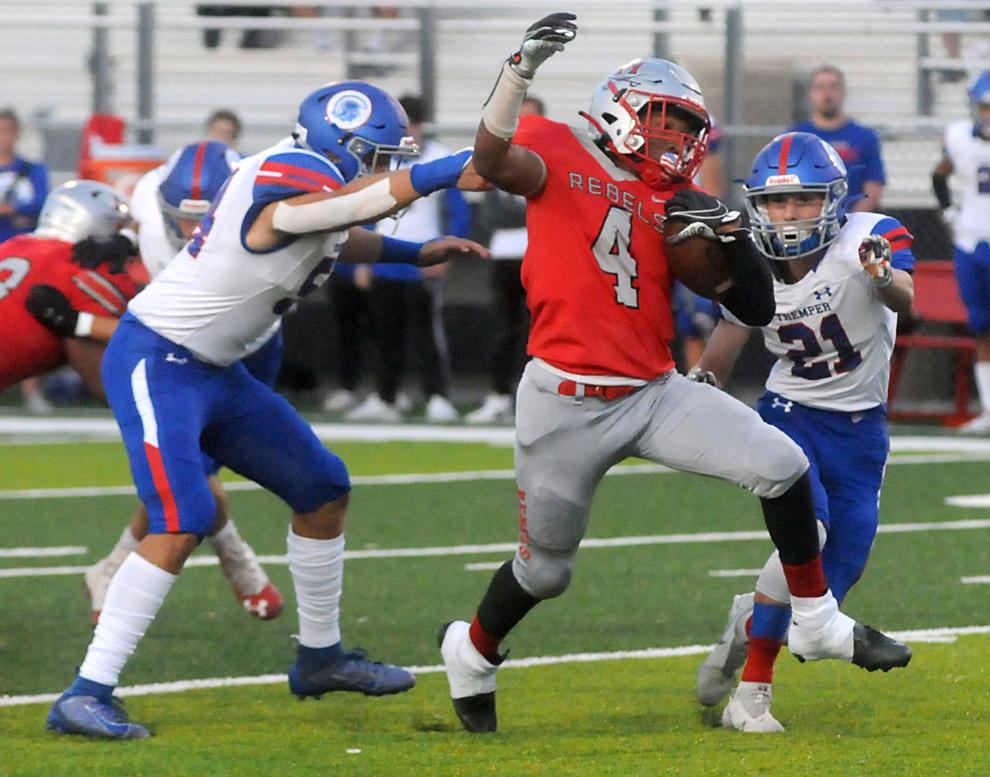 Horlick vs. Tremper football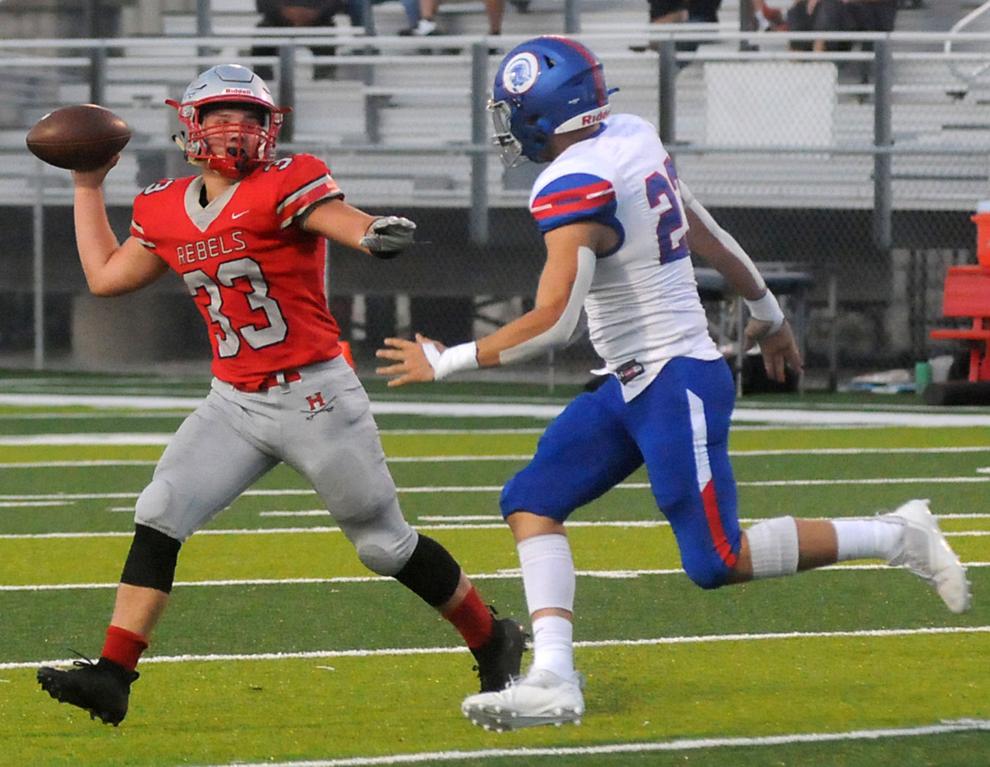 Horlick vs. Tremper football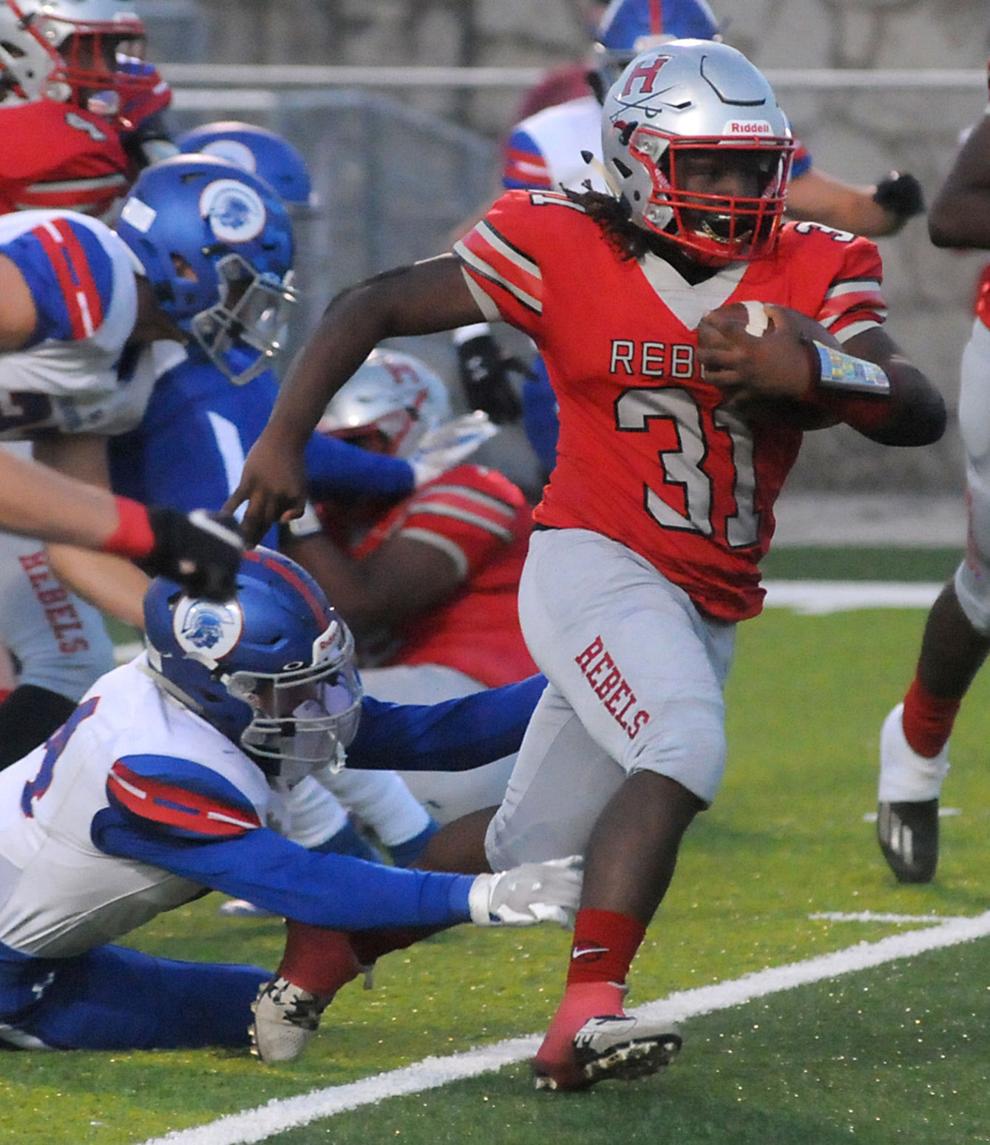 Horlick vs. Tremper football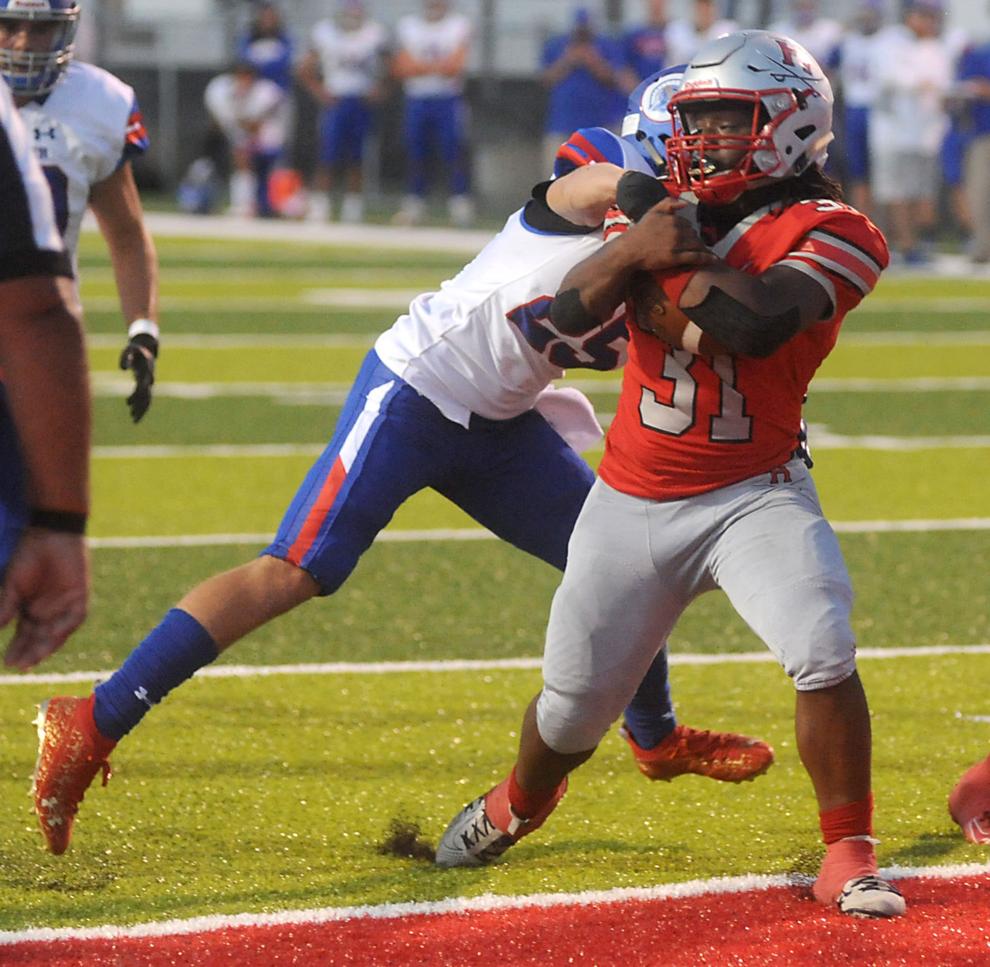 Horlick vs. Tremper football
Horlick vs. Tremper football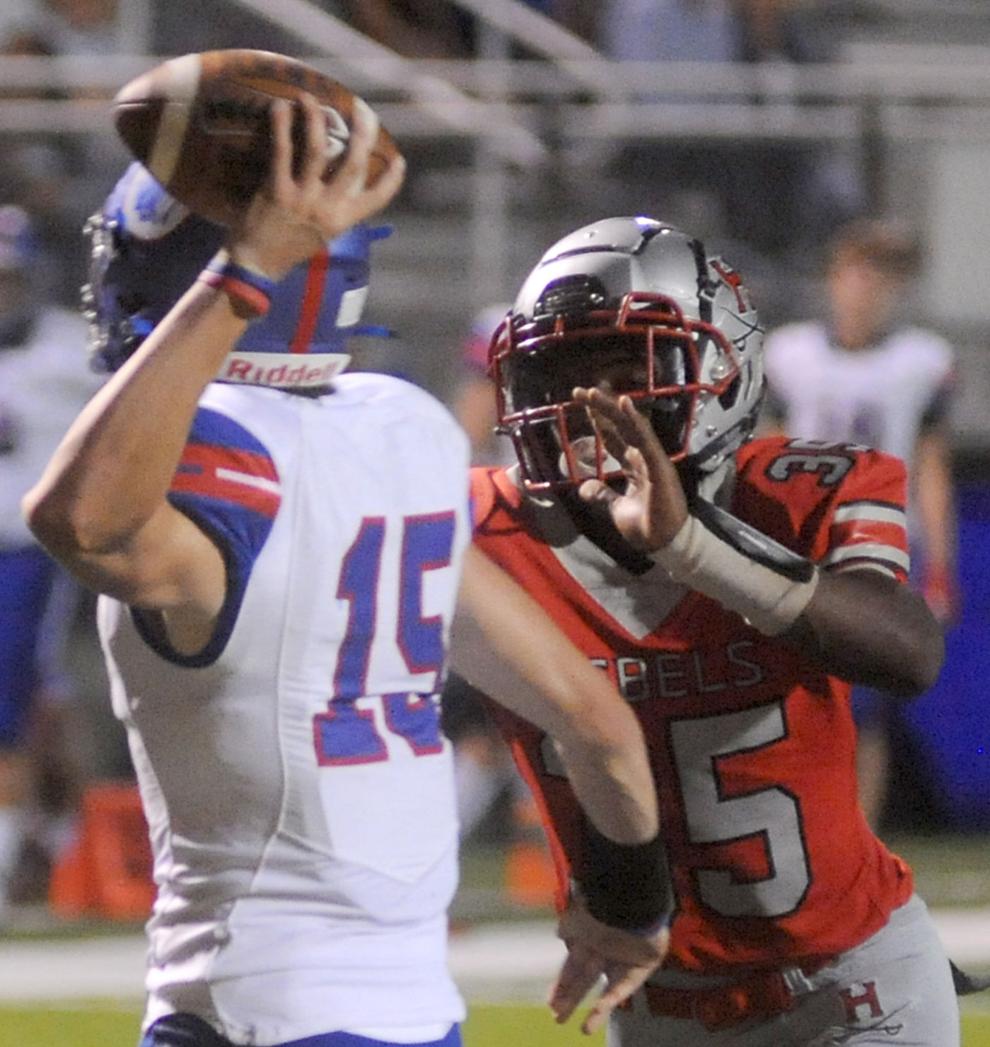 Horlick vs. Tremper football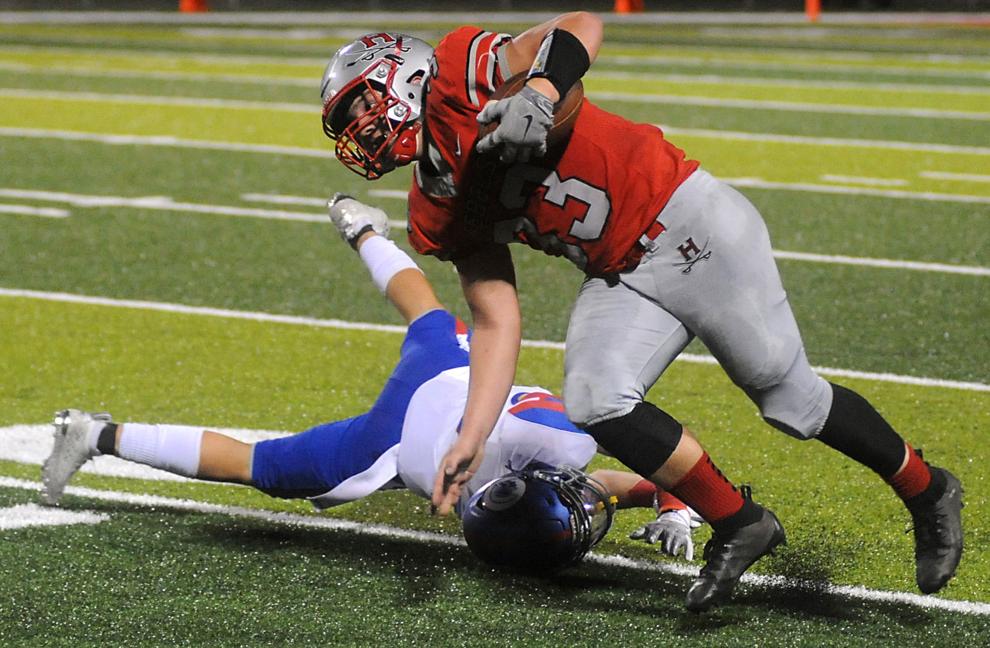 Horlick vs. Tremper football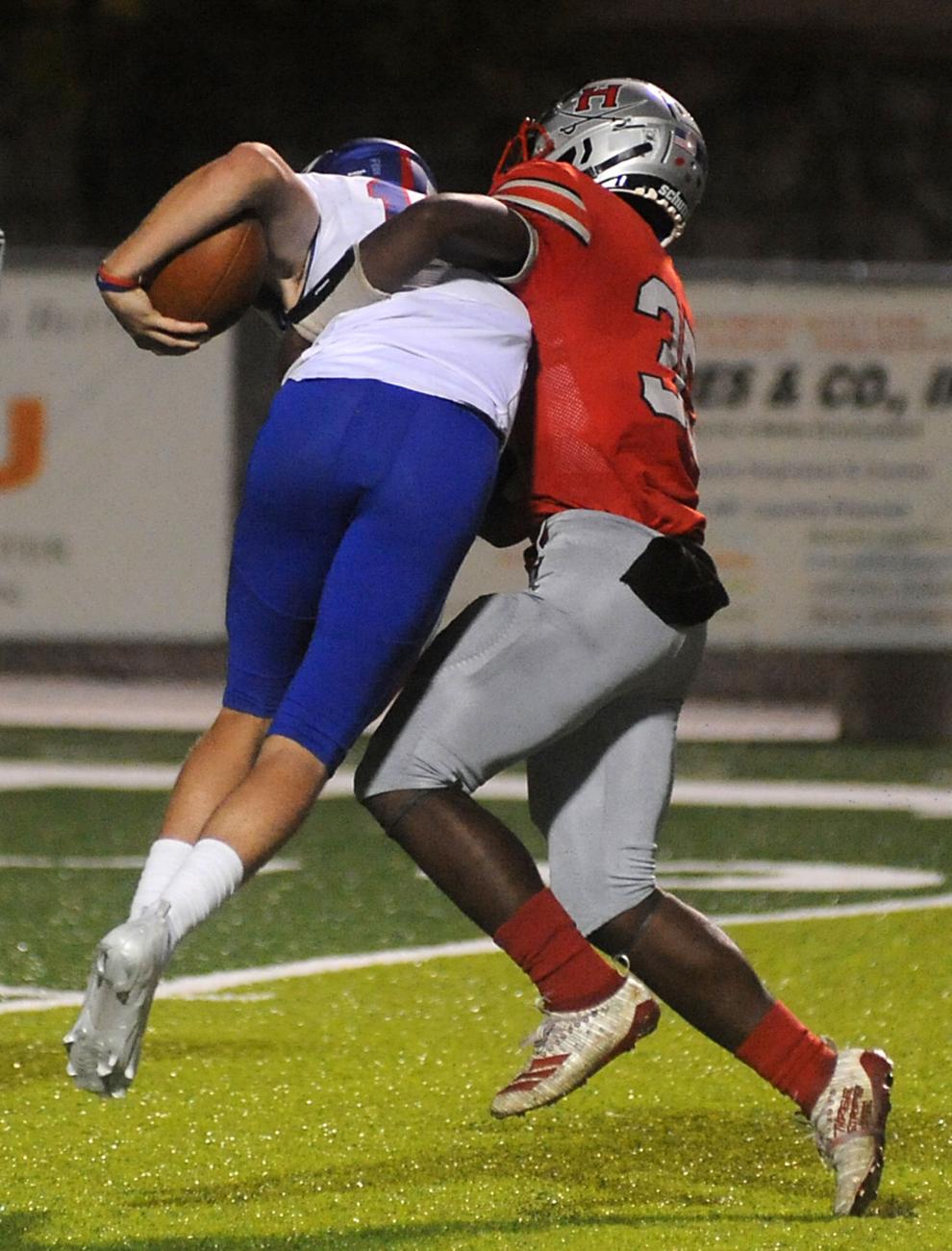 Horlick vs. Tremper football
Horlick vs. Tremper football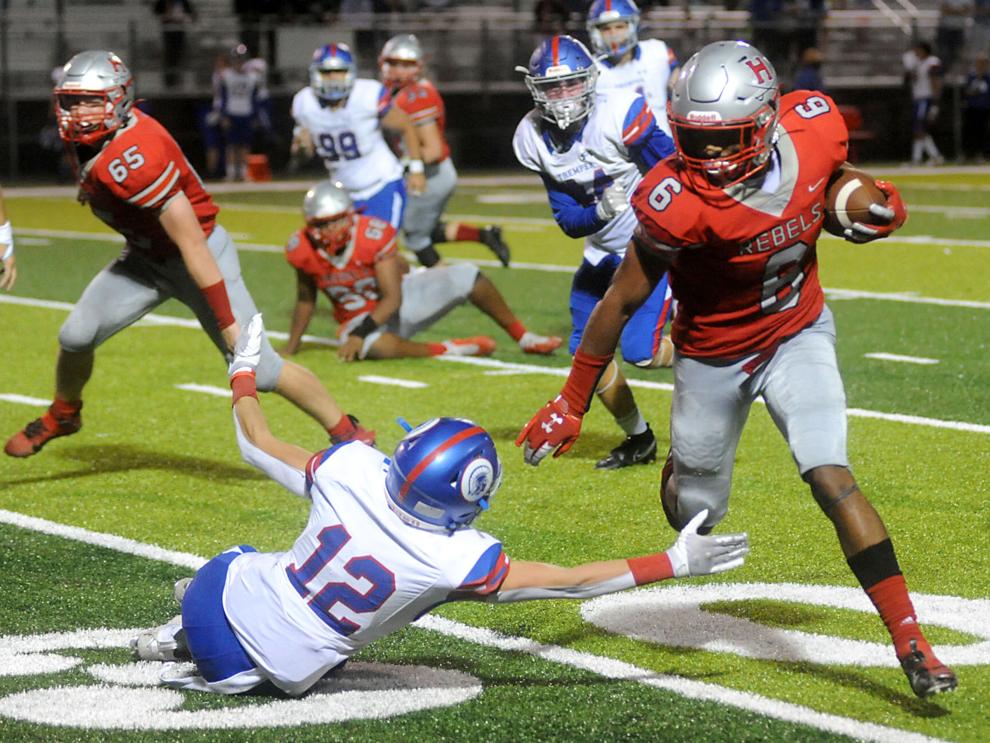 Horlick vs. Tremper football