The Case High School boys soccer team continued their impressive stretch during an important time in their season.
The Eagles pushed their winning streak to six straight matches and handed Kenosha Tremper its first loss in Southeast Conference play as they held on for a 2-1 victory Thursday at Ameche Field.
The match was moved from Case because of poor field conditions.
Case (10-3-3, 3-1-1 SEC) is in a virtual tie for the top spot in the SEC with three other teams, including the Trojans (5-4-1, 3-1-0), with one conference loss each.
"We are really starting to come along and the boys are playing with a lot of confidence, which is great this time of year," Case coach Gregg Anderle said.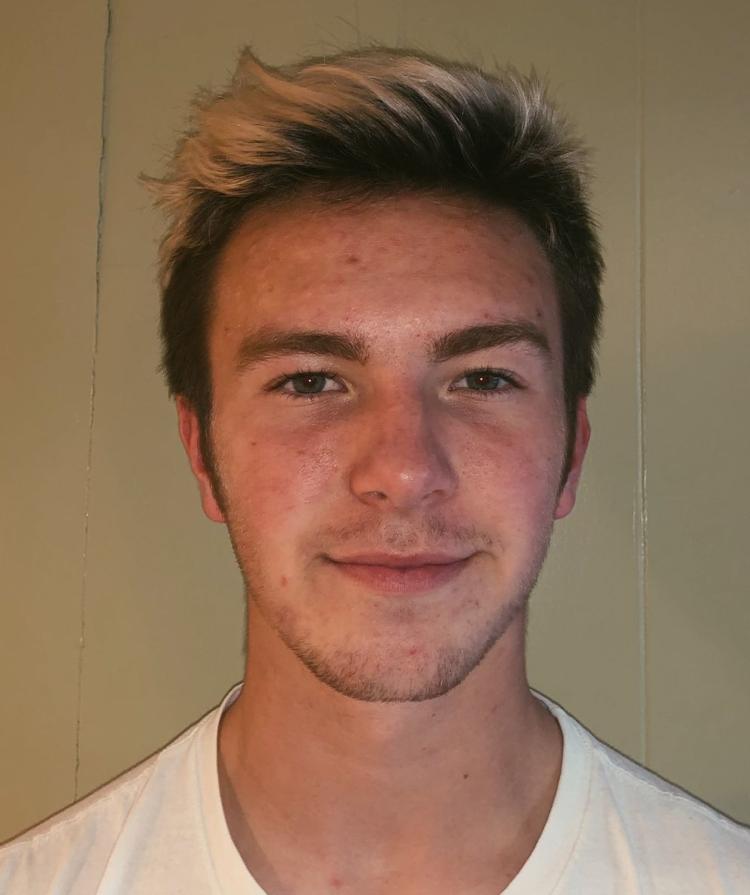 After falling behind early 1-0 to snap their shutout streak at five matches, Jaxon Ford got the Eagles on the board in the 32nd minute on an assist by Michael Hernandez, and the teams went into the half in a 1-1 tie.
After a back-and-forth second half, Ford was able to break the tie in the 80th minute with his second goal of the match, assisted by Brenden Baugrud. The defense, which has allowed just nine goals in the second half this season, did the rest.
"I am very proud of how the boys played tonight as a team and how well they responded early after being down," Anderle said.
Eagles goalkeeper Chase Werner made eight saves.
UNION GROVE 5, LAKE GENEVA BADGER 0: The Broncos earned their third shutout of the year as won a Southern Lakes Conference match Thursday at Union Grove.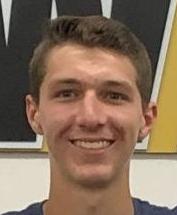 Union Grove (7-3-5, 5-1-1 SLC) jumped out to an early lead as Logan Farrington found the back of the net in the 11th minute.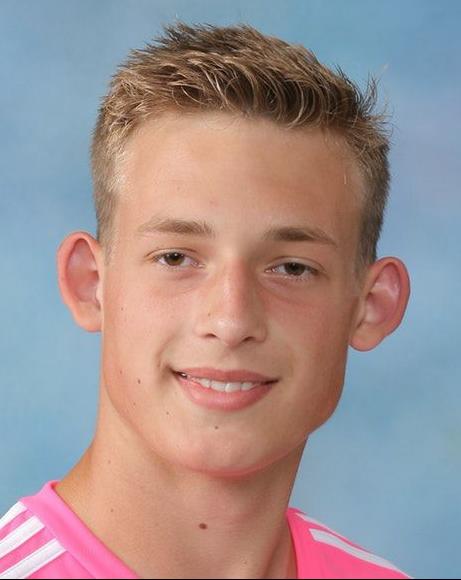 Sawyer Richardson added a goal in the 38th minute, off an assist from Brandon Dodge, to give the Broncos a 2-0 lead at halftime.
Farrington and Richardson had a goal in the second half and Tobin Van de Water scored a late goal to give Union Grove some insurance.
"I was really proud of how the boys played tonight and all the great challenges we created and how we moved without the ball," Broncos coach Sean Jung said.
Jung praised the play of senior defender Christian Lentz, who was "all over the field and really controlled the back line," Jung said.
BURLINGTON 8, WILMOT 1: At Burlington, David Tischer and Andrew Stutzman each scored three goals Thursday to give the Demons their first Southern Lakes Conference victory of the season.
"They both worked incredibly hard tonight and I'm really proud of how those two and the team as a whole played," Burlington co-head coach Jake Cacciotti said. "We came out strong and ended our conference season in a great way."
Tischer earned his hat trick in the first half for the Demons (3-9-2, 1-5-1 SLC), scoring in the sixth, 19th and 42nd minutes. Stutzman finished off his hat trick late in the match with goals in the 10th, 77th and 85th minutes.
Kolton Krueger also had a multi-goal performance, scoring in the 17th and 69th minutes.
WAUWATOSA WEST 3, PARK 0: A goal in the final seconds of the first half by the state-ranked Trojans took away all of the Panthers' momentum in a nonconference loss Thursday at Wauwatosa.
"We knew we were playing a good opponent and even though we went down 1-0 early, we felt we still had a good chance in the game," Park coach Cameron Pope said. "Once they snuck in a goal seconds before halftime, though, it kind of took the life out of us a bit."
Juan Guereca had 11 saves in goal for the Panthers (4-3-1) against West (10-4-2), ranked seventh in Division 2 in the Wisconsin Soccer Coaches Association state poll.
Boys volleyball
BURLINGTON 3, WESTOSHA CENTRAL 2: With a packed gymnasium on Senior Night at Burlington, the Demons rallied to earn a 21-25, 21-25, 25-22, 25-23, 15-9 victory over the Falcons Thursday in a battle for first place in the Southern Lakes Conference.
Burlington (17-4-2, 4-0 SLC) and Westosha Central (17-11-1, 3-1) entered the match with 3-0 records in SLC play, but the Falcons came out with a lot of energy and outplayed the Demons in the first two sets, Burlington coach Mike Jones said.
With a win in the third set, the Demons swung the momentum in their favor for the remainder of the match and held on to secure the conference lead.
"This team started to gel and started to play together as we won sets three and four, but both were close," Jones said. "Once we won three and four, the guys were determined to win set five."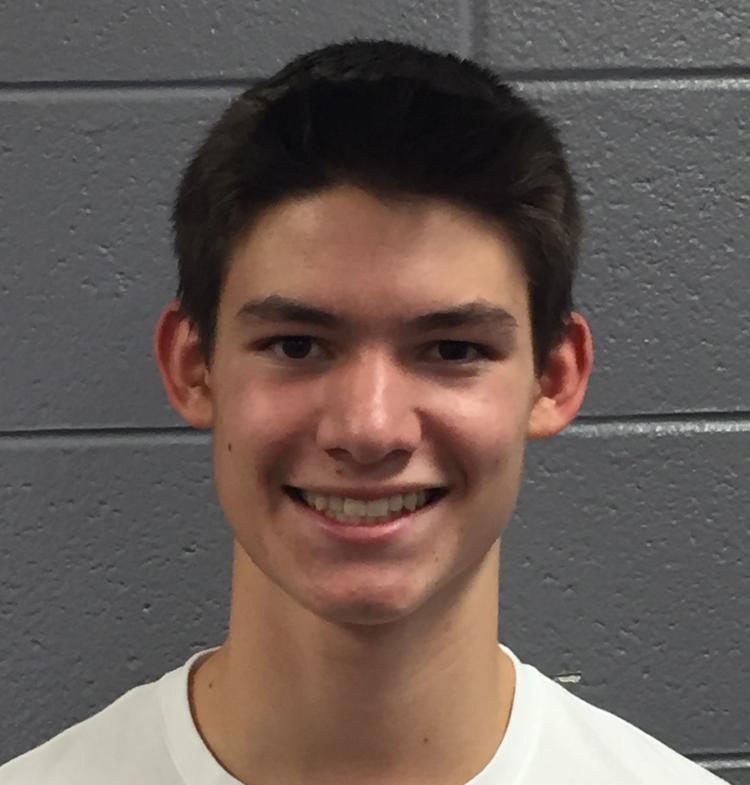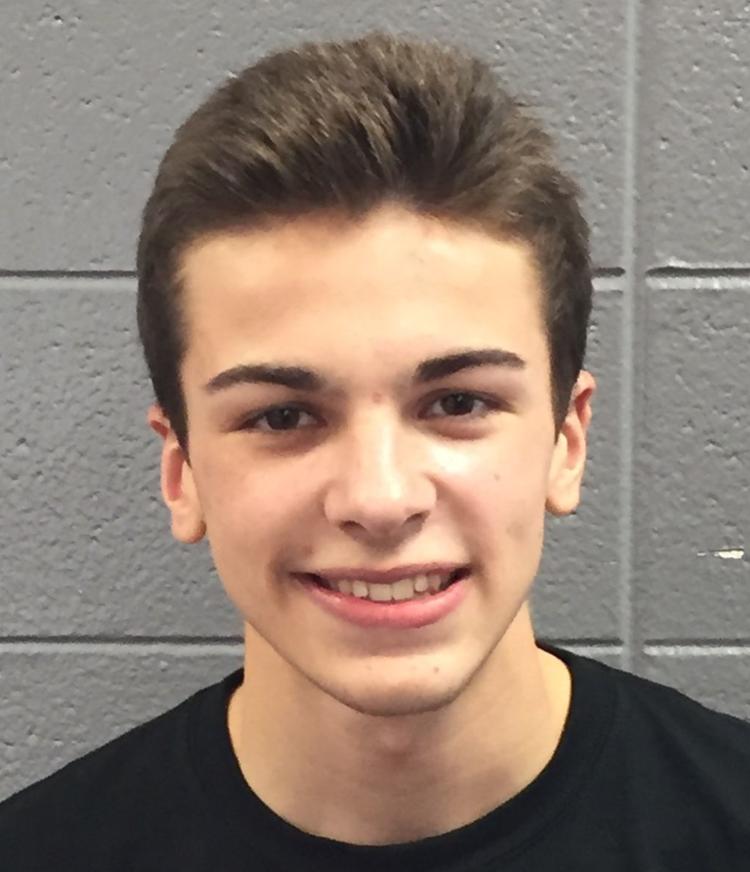 Seniors led the stat sheet for the Demons: Sam Lois and Tyler Duesing each had 15 kills, David Paul had 42 assists, 18 digs and two aces, and Wyatt Kurth and Michael McGinley each had three blocks.
"This was a special night and our seniors led the way on Senior Night," Jones said. "I couldn't have been more proud of our fight."
WAUWATOSA EAST 3, HORLICK 1: In a nonconference battle of state-ranked teams, the Rebels had some late life, but couldn't get it turned around in a 25-18, 25-15, 14-25, 25-19 loss Thursday at Horlick.
Horlick (16-7-4), ranked 10th in the Wisconsin Boys Volleyball Coaches Association state poll, was inconsistent with its service game against the ninth-ranked Red Raiders (7-8-1).
You have free articles remaining.
"Our serving was either really hot or really cold," Rebels coach Dana Marcinkus said. "It was a pretty back-and-forth night where each team would go on runs in each set. They just had the better streaks."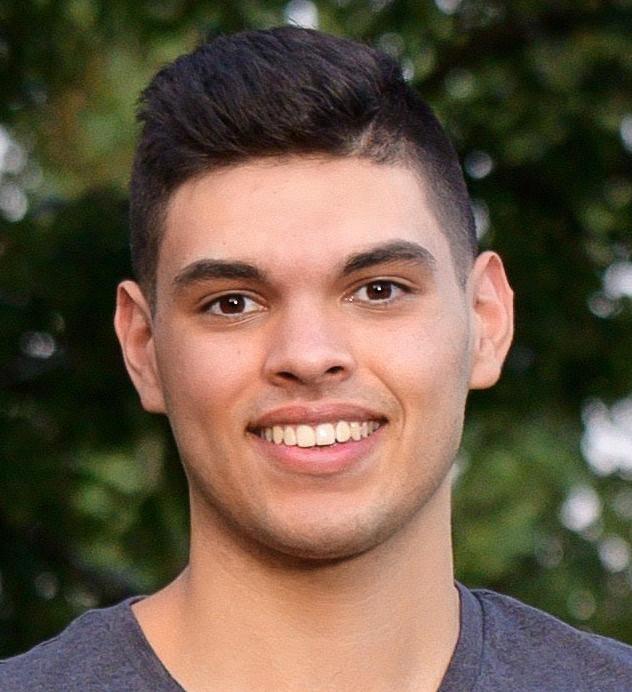 Senior Matt Barrientez had 23 assists, junior Connor Singer and senior Michael Tempesta each had seven kills, junior Joe Prudhom had 15 digs and senior A.J. Smithers had four blocks for Horlick.
"Even though we lost, we played well against a really good opponent," Marcinkus said. "We looked good and we're starting to come around nicely at the end of the season here."
Cross country
WATERFORD: Junior Kelsey Radobicky put a tough meet last week behind her and ran to a 13-second victory Thursday at the Mukwonago Invitational.
Radobicky, who struggled last week at the Pete Nielsen Laser Relays Saturday, was in control most of the way and finished the 5,000-meter course in 19:40.2, well ahead of runner-up Kylie Finger of Oconomowoc (19:53.9).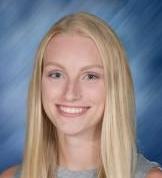 Senior teammate Jayda Obluck finished ninth in 20:35.5 to help the Wolverines finish third in the 15-team girls' race with a score of 120. Oconomowoc won the race with 74 and Verona Area was second with 91.
"Right now, she is one of the top runners in the area," Waterford coach Nate Schreiber said of Radobicky. "She is running effortlessly. She had off-week last week, but she came back with a vengeance."
Rounding out the rest of the Wolverines' top five were senior Julia Schroeder (34th, 22:13.2), freshman Lucy Younk (35th, 22:14.2) and senior Katelyn Puetz (41st, 22:18.2).
For the Waterford boys, junior Connor Zach had an 11th-place finish in 17:51.1 and the Wolverines finished seventh in the 14-team field with 185.
"Connor ran another great race and he is really learning how to be consistent," Schreiber said.
Other top-40 finishes for the Wolverines were by juniors Connor Warnke (32nd, 18:43.3) and Logan Muffick (38th, 19:00.3).
Verona Area, with a 1-2 finish by Aidan Manning (16:45.2) and Luka Dimaggio (16:59.2), won the boys race with 44 and Mukwonago was second with 91.
PRAIRIE INVITATIONAL: The Catholic Central girls had four top-10 finishes, including 1-2 finish by Morgan Ramsey and Bernadette Firsch, and won the Prairie Invitational Thursday at Armstrong Park.
Ramsey finished in 21:45 and Frisch wasn't far behind, finishing in 22:09, as the Lady Toppers scored 29 points to finish ahead of host Prairie (43) and third-place D.A.S.H. (49).
Elsie Kmecak was seventh in 23:08 and Kaleigh Lynch was eighth in 23:50 for Catholic Central. Summer Peterson was 13th (24:42) to round out the team.
In the boys race, Catholic Central was fourth with 96, led by Sam Henderson in second place in 17:41. Matthias Murphy was 15th (20:06).
Racine Lutheran finished sixth with 153, led by an 11th-place finish by Luke Schmierer. The girls were fourth with 97, led by Hayden Kraus.
Prairie won the boys race and Union Grove finished fifth with 97.
Complete results were not available Thursday night.
PARK-ST. CATHERINE'S: In one of the closer finishes in the history of this annual cross country battle, the Park boys had all five runners finish ninth or better and the Panthers edged the Angels 26-29 at Lockwood Park.
Sophomore Carter Sura and senior Joseph Jutley had a tight 1-2 finish for Park, with Sura finishing in 12:32 and Jutley finishing in 12:38 on the two-mile course. Junior Cullen Krogh was sixth (13:47), freshman Josh Brendel was eighth (14:54) and junior Quannah Norton was ninth (14:55) for the Panthers.
Sophomore Angel Aranda was third in 13:20, senior Marcelo Sosa was fourth in 13:32 and sophomore Jameson Chernouski was fifth in 13:36 for St. Catherine's, with sophomore Calaway Alderson taking seventh (14:17) and freshman Jayden Barron finishing 10th (14:57).
In the girls race, both schools had incomplete teams. Park senior Heaven Hartsfield won the race in 15:31 and St. Catherine's junior Olivia Rincon was second in 15:45.
Girls volleyball
SHORELAND LUTHERAN 3, PRAIRIE 1: The Hawks won the the first set, but couldn't keep their momentum going in a 20-25, 25-19, 25-13, 26-24 Metro Classic Conference loss Thursday at Prairie.
Amelia Ropiak had seven kills, Abby Ignasiak had five aces and Melissa Jester had 14 digs for the Hawks (3-17, 0-6 MCC).
SAINT THOMAS MORE 3, RACINE LUTHERAN 1: Mya Lequia had 12 kills and Morgann Gardner added 11, but the Crusaders lost to the top team in the Metro Classic Conference 20-25, 25-23, 25-21, 25-19.
Lutheran (15-11, 2-3 MCC) played their best so far this season, said coach Becky Demuth. "We stayed with them every game," she said. "The defense was strong and scrappy."
Alexis Peterson had 12 digs, while Lequia had 10. On offense, Peterson had 29 assists and Lili Kading served four aces.
Girls tennis
WAUKESHA SOUTH 6, BURLINGTON 1: Courtney Raboine, at No. 3 singles, was the only winner for the Demons in a nonconference dual meet at Burlington.
Raboine lost the first set, but rallied to beat Brianna Luekstorf 3-6, 7-6 (3), 10-6.
Abigail Boettcher (No. 4 singles) and Payton Matson-Olivia Traxinger (No. 3 doubles) of Burlington (4-18) each lost close third-set supertiebreakers.