The Case High School boys basketball team remains on a serious roll.
JaKobe Thompson scored 25 points and the Eagles defeated Beloit Memorial 96-70 in the John Chekouras Classic Saturday at Mequon Homestead.
It was the seventh consecutive victory for Case (11-3). The Eagles have lost their three games by a total of 10 points this season, including two by one-point. They have nearly reached 100 points in two of their last three games, which includes a 98-76 victory over Kenosha Tremper last Tuesday.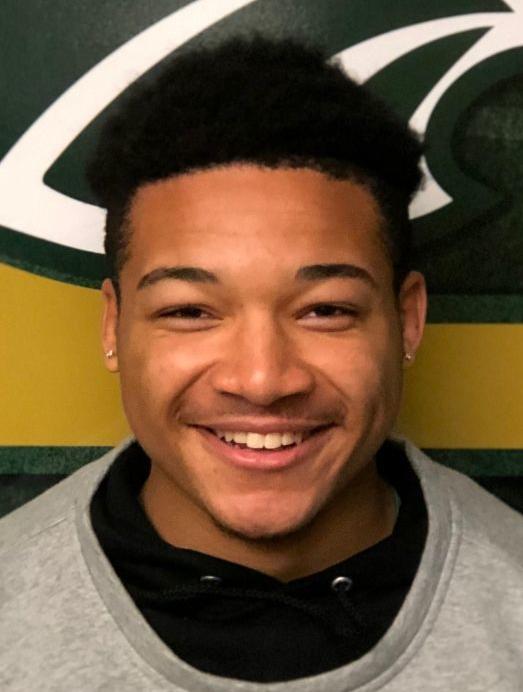 "We jumped out on them early," Case coach Jake Berce said. "They were playing a variety of defenses on us and we moved the ball well in the first half and got a lot of easy baskets. We shot well."
Nick Fusgiasco continued his recent strong play with 19 points and 11 rebounds. Amari Jedkins had 10 points and eight rebounds.
Other standouts for the Eagles were JayVian Farr (four points, nine assists, four steals) and Terryon Brumby (16 points, four steals).
Sincere Smith led Beloit Memorial (2-8) with 17 points.
ST. CATHERINE'S 90, WEST ALLIS CENTRAL 57: The Angels continued their domination, routing Central in the John Chekouras Classic at Mequon Homestead.
Jameer Barker had 21 points and Kamari nearly had a triple-double as the Angels, ranked No. 1 in Division 3 in the Associated Press state poll, improved to 14-0.
Central (9-4) went 22-4 last season and advanced to the quarterfinals of the WIAA Division 1 Tournament in Madison.
"We defended with purpose," St. Catherine's coach Nick Bennett said. "West Allis Central is a team that can score in bunches. They're real long and athletic, they've got good shooters and they've got guys who can drive, but we held true to our principles.
"We got back and made them go against five guys, we were active in the gap and we did a pretty good job one-on-one. Defensively, it was a good team effort."
McGee went 8 for 12 from the floor and had 18 points, 11 rebounds and eight assists.
"Kamari McGee was fantastic," Bennett said. "
Other standouts for the Angels included Tyrese Hunter (16 points, four rebounds, four assists, four steals), Elijah Lambert (12 points, 11 rebounds, three steals, two assists) and Calvin Hunter, Tyrese's first cousin, who had 11 points.
"We were really balanced," Bennett said. "We were really unselfish."
PARK 48, VINCENT 44: The Panthers might have had their most impressive victory of the season, defeating Vincent in the John Chekouras Classic at Mequon Homestead.
Senior guard Jaylyn Herrington scored eight of his 11 points in the second half as the Panthers (3-12) held off a rally by Vincent (9-6).
"I would say it was our best all-around game of the year," Park coach Tray Allen said. "From beginning to end, the guys stayed with it and stayed composed."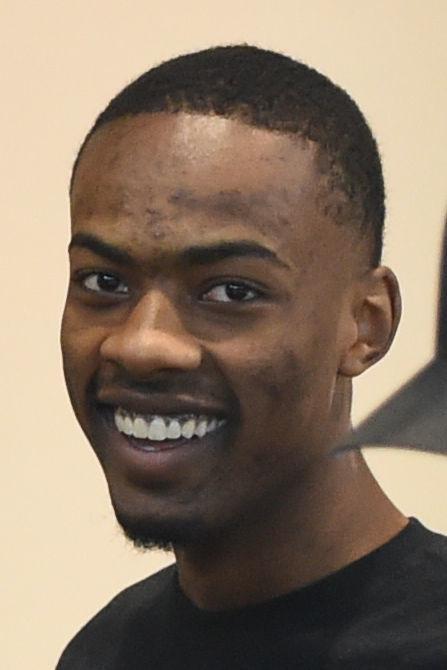 Stevie Henderson led Park with 12 points, all in the first half. Freshman Tyvon Cade added nine.
"Stevie came out on a mission and the others fed off on his energy," Allen said.
PRAIRIE 80, LIVING WORD LUTHERAN 64: After three losses in their previous four games, the Hawks got back on track behind Kody Krekling and Antuan Nesbitt.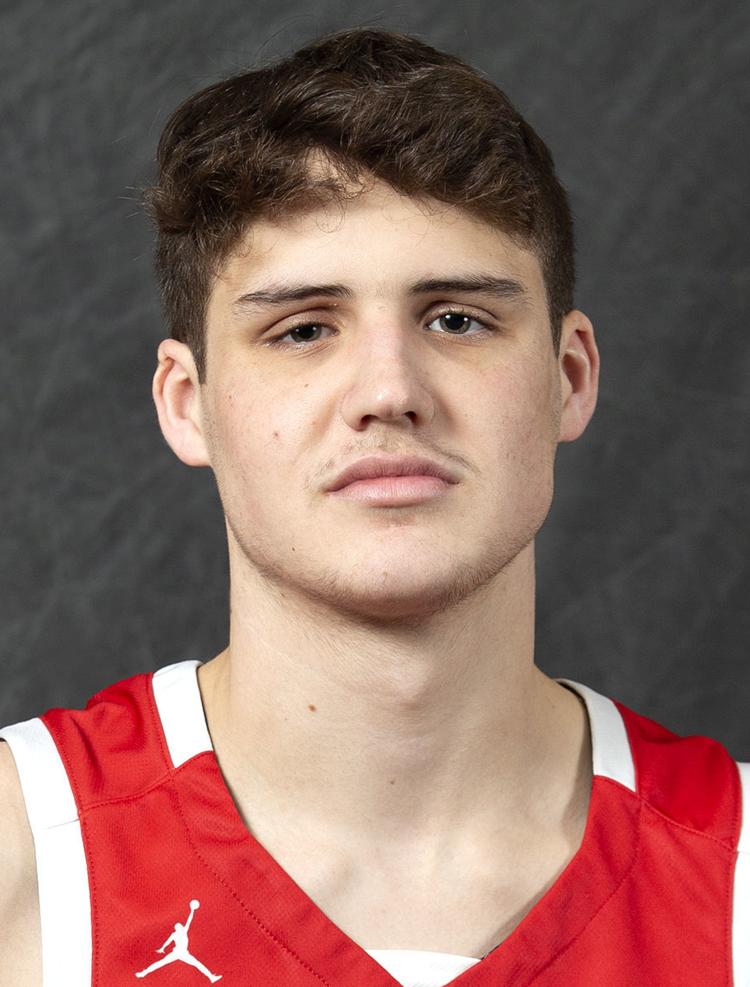 Krekling, a 6-3 junior guard who averages 8.7 points, scored a career-high 29 points. Nesbitt, a 6-4 junior forward, added 25 points, four of which came on what Prairie coach Jason Atanasoff said were "thunderous dunks."
Leading 41-38 at halftime, Prairie (8-5) went on a 14-2 run to open the second half and put away the game.
"Kody has been practicing really well the last few weeks and I'm happy for him that today it carried over to a game," Atanasoff said. "Aydan Mills gave us some great minutes off the bench and we shared the ball quite well against their zone defense."
Freshman Ashe Oglesby added 13 points for Prairie.
You have free articles remaining.
DeShawn Webb led Living Word Lutheran (3-8) with 21 points.
Girls basketball
RACINE LUTHERAN 79, ST. CATHERINE'S 33: Caroline Strande scored 32 of her 39 points in the first half at Lutheran's gymnasium and the Crusaders completed a season sweep of St. Catherine's.
Strande increased her career point total to 2,211 — 25 short of matching the all-time Racine County record. Sonja Henning scored 2,236 points — a county record for boys and girls — during her career at Horlick from 1983-87.
The Minnesota recruit, who also had 16 rebounds, will have a chance to set the record Friday night when the Crusaders travel to Somers for a game against Shoreland Lutheran. On that same night, junior center Morgann Gardner could become the third Racine Lutheran player to reach 1,000 career points (she is at 989 after Saturday's game).
"She missed her first shot and then after that, she probably made her next eight or nine shots," Lutheran coach Steve Shaffer said of Strande. "It didn't matter where it was. Everything was in rhythm and in flow and nothing but net. She shot the ball well from wherever she was taking it on the floor."
Gardner added nine points for Lutheran (15-0, 9-0 MCC), which is ranked third in Division 4 in the Associated Press state poll. And junior forward Alexis Peterson had 11 points, four rebounds and three assists in what Shaffer said was her finest performance of the season.
"She played much more relaxed and in the flow of everything," Shaffer said. "She played extremely well."
AnneMarie Letsch led St. Catherine's (2-11, 1-8 MCC) with 12 points.
Wrestling
WATERFORD: Lucas Johnson and brothers Hudson and Hayden Halter won championships for the Wolverines, who were third in the 17-team Terry Kramer Open in Fort Atkinson.
Hayden Halter (33-2), the two-time defending WIAA Division 1 champion who recently was sidelined by the flu, was especially dominant. He opened with pins in 19, 34 and 43 seconds and then followed with two major decisions.
The second was an 11-2 decision over Slinger's Michael Parker (35-4) at 126 pounds in the championship match.
"He wrestled like Hayden Halter does," Waterford coach Tom Fitzpatrick said. "He just went out there, took care of business, kept the pressure on the guy and really controlled the match from start to finish."
Hudson Halter (36-3), a freshman, advanced to the championship match at 113 pounds on the strength of three pins and a major decision. He had an 8-1 decision over Noah Tonsor of Slinger in the championship match.
"Hudson is really making leaps and strides," Fitzpatrick said. "He started like freshmen who are good, but are not really sure how good they are. He's starting to wrestle with a lot of confidence right now, which is really good to see, and went out and had a fantastic tournament."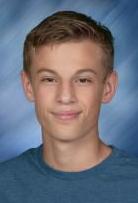 After a first-round bye, Johnson (35-6) had three straight pins at 106 pounds. He had an 8-5 decision over Rhett Koenig of Prairie du Chein in the championship match. Koenig is ranked second at 106 pounds in Division 2 by Wisconsin Wrestling Online.
"Johnson is knocking off some good kids," Fitzpatrick said. "He gave up a takedown at the end, which I know he wishes he had back. But he wrestled almost a perfect match."
Placing second for Waterford were Josh Cherba (27-9) at 132 pounds and Will French (20-8) at 152.
Boys swimming
CASE: Sophomore diver Azaan McCray had a personal-best score of 463.65 to finish first at the Wauwatosa West Invitational. McCray moved into second place on Case's all-time list, 11.55 points from the school record of 475.20, set by Chris Drascic in 1995.
"He is working hard and improving every week," Case diving coach Jackie Turner said.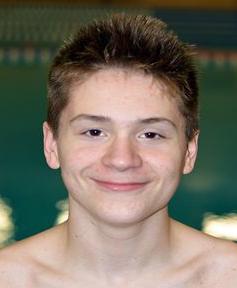 Joe Skantz led Case's swimmers, placing third in the 100 butterfly (59.02 seconds) and fourth in the 50 freestyle (23.26).
Skantz also joined Bryce Helland, Tim Riegelman and Charles Ray on two relays that won medals. The 200 freestyle relay was fourth (1:42.02) and the the 200 medley relay was fifth (1:53.77).
Case had 18 lifetime-best times and scored out of the 29 entries at the meet.
BURLINGTON CO-OP: Burlington Co-op dominated the five-team Eagle Jay Invite, scoring 201 points. Jefferson-Cambridge was a distant second with 110.
Hopking Uyenbat continued his strong freshman season, winning the 200-yard individual medley (2:14.21) and the 500 freestyle (5:19.97). He also anchored the winning 200 medley relay (1:47.16), which was also comprised of Zach Olstinske, Spencer Gross and James Keeker.
Other winners for the Burlington Co-Op were Caleb Weis, another freshman, in the 200 freestyle (2:02.77), Keeker in the 50 freestyle (23.76) and Olstinske in the 100 butterfly (56.56).