This is quite a boys golf team that is being pieced together at Case High School.
The Eagles, who feature three new players on their team, won a Southeast Conference mini-meet Monday at Meadowbrook Country Club. With a score of 165, Case edged Kenosha Indian Trail by one stroke in the eight-team tournament.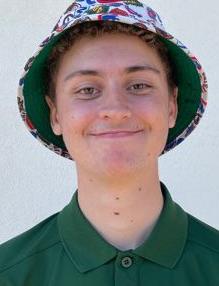 Junior Jack Boscher, one of the new additions on the team, led Case with a 39 — three strokes behind medalist Dylan Moore of Indian Trail. Sam Nolan and Brayden LoPiccolo each added 41s and Ryan Doerflinger and Parker Zigas each had a 44.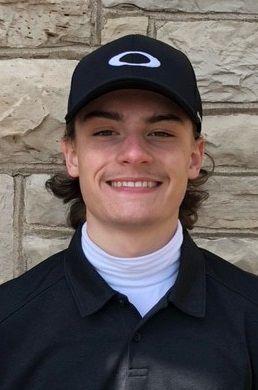 "The key to this season for us has been our depth," Case coach Jerry Kupper said. "We have four kids who have been scoring pretty well every match. Today, Jack, our No. 4 guy, shot a 39. He led us.
"Every day, it seems like one kid is stepping up and being the leader for the group."
Nolan and LoPiccolo are the only holdovers from Case's team in 2019, before the COVID-19 pandemic. Doerflinger, who is homeschooled, is a senior who learned this year that he could play for the team. Boscher and Zigas are juniors who are first-year varsity players.
Mike Cerny shot a 39 to lead Horlick, which finished sixth with a team score of 207. Eli Allison, who was Park's only golfer, shot a 47.
UNION GROVE 11, BURLINGTON 1: The undefeated Broncos made quick work of their Southern Lakes Conference rival, leading 8-1 after three innings and winning in five innings at Burlington.
The Demons had four singles off Kade Pfeffer, who walked three, struck out one and earned the win. Tommy Pinnow pitched the final inning for the Broncos (10-0, 5-0 SLC).
Combined with the 2019 season, when Union Grove advanced to the WIAA Division 2 championship game, the Broncos have 37 of its last 40 games.
Second baseman Nick Williams and center fielder Remmi Sweet are the only two returning players who started on the 2019 team.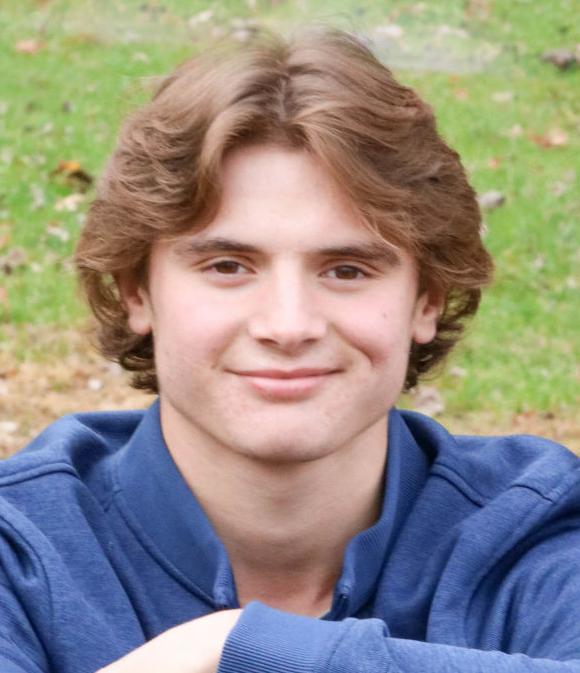 Brady Katterhagen went 3 for 4 and drove in five runs, with Owen Nowak went 2 for 4 and scored two runs, Remmi Sweet went 2 for 2 and scored three runs, and Nick Williams went 2 for 3 with a double. Union Grove collected 15 hits.
For the season, Katterhagen is hitting .472 with five doubles, two homers and 21 RBIs.
"On top of being a real good hitter, he's been our guy behind the plate every game," Union Grove coach Nate Meyer said. "He's coming up with clutch hits every game for us. It seems like every time we have guys on base, he puts the ball in play and gets the runs in for us."
For Burlington (4-5, 3-2 SLC), Joe Zuleger pitched two innings, struck out two and took the loss. Gage Peterson was 2 for 2.
LUTHERAN-PRAIRIE 17, CHRISTIAN LIFE 2: Shortstop Kody Krekling and first baseman Elliott Reske had perfect nights at the plate and the LPs rolled to a nonconference victory at Simmons Field in Kenosha.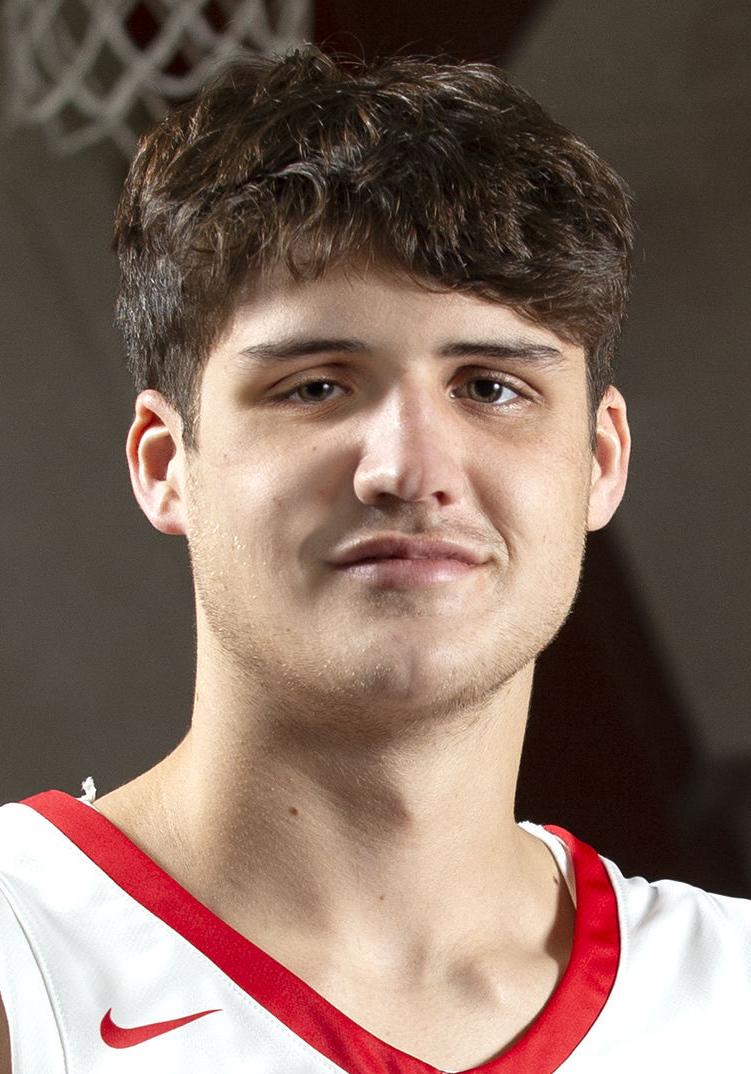 Krekling, the LPs' No. 2 hitter, went 3 for 3 with three doubles and two RBIs. He scored four runs and was hit by a pitch.
Reske, the No. 3 hitter, went 3 for 3 with two RBIs, scored three runs and drew a walk.
"It's nice to see two guys at the top of the order putting together good at-bats," said Lutheran-Prairie coach Jeff Wilson, whose team is 4-5.
John Hansen allowed three hits in five innings. He struck out five did not issue a walk in earning his first victory of the season.
WESTOSHA CENTRAL 8, WATERFORD 4: The Wolverines had strong production at the top of the order, but fell short in this Southern Lakes Conference game in Waterford.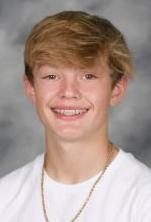 Leadoff hitter Garrett Kay, a freshman second baseman, went 1 for 3 with an RBI and walk and scored two runs. No. 2 hitter Andrew Chapman, a shortstop, went 2 for 3 with an RBI and a walk.
Waterford is 1-5 overall and in the SLC.
Boys tennis
WATERFORD 5, UNION GROVE 2: Andrew Vescio came back to win at No. 1 singles and help the Wolverines beat the Broncos in a Southern Lakes Conference dual match.
Vescio beat Reid Frederickson 4-6, 6-2, 6-2 as Waterford won three of the singles flights.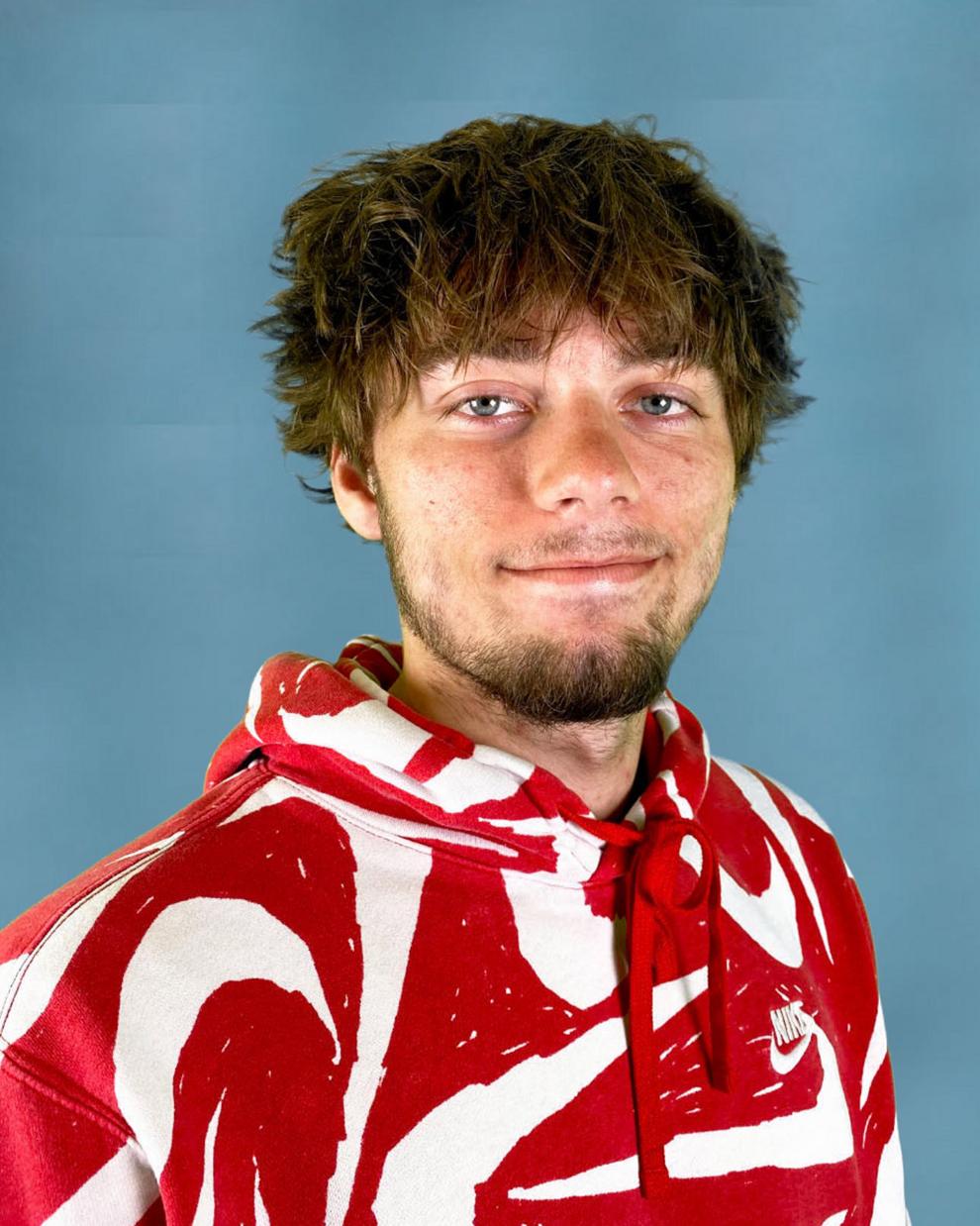 For the Broncos, Ryan Davis rallied to beat Spencer Gross at No. 2 singles 2-6, 6-4, 6-4, and the No. 1 doubles team of twin brothers Hayden and Dominic McDougal defeated Ian Louis and Gust Frost 6-0, 6-4.
Softball
RACINE LUTHERAN 12, SHORELAND LUTHERAN 1: At Somers, Kat Schmierer struck out 11 in five innings and went 3 for 3 with a home run at the plate as the Crusaders stayed perfect in Metro Classic Conference games.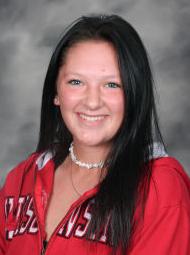 The game matched two teams unbeaten in league games – Racine Lutheran at 4-0 and Shoreland at 3-0.
But Lutheran (6-1, 5-0 Metro Classic) jumped to a 9-1 after three innings, scoring two in the first, five in the second and two more in the third. Schmierer doubled and homered and drove in two runs. Alexis Peterson and Mac Burns both went 3 for 4 and Sydney Hoover drove in two runs.
Schmierer (6-1) didn't not walk a batter and earned the win. Shoreland dropped to 4-1 overall and 3-1 in Metro Classic games.
"Big conference win tonight," said Racine Lutheran coach Becky Demuth. "The team put some big hits together to score right away. Kat pitched a strong game and had some big defense to keep the Pacers off the bases. It is nice to start the week with a win in five innings."
BURLINGTON 2, INDIAN TRAIL 1: The Demons continued to roll behind the hitting and pitching of Morgan Klein.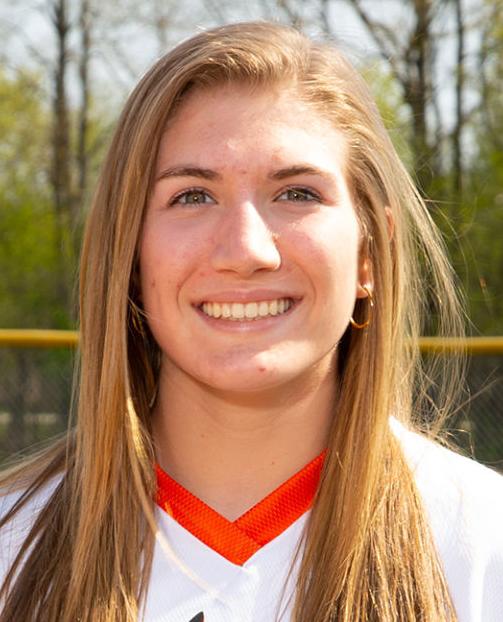 At the plate, Klein went 2 for 3 and doubled. In the circle, she allowed one run, four hits and struck out eight in seven innings as Burlington won a nonconference game at Burlington.
Also for the Demons (6-1), Kenna Kornely went 1 for 2, Kendra Baumeister went 1 for 3, as did Megan Baumeister.
Burlington scored in the bottom of the first and added another run in the third.
LAKE COUNTRY LUTHERAN 14, ST. CATHERINE'S 4: Grace Liapis went 3 for 3 with an an RBI and three stolen bases in the Angels' nonconference loss to Lake Country Lutheran in Hartland.
Also leading the Angels (1-8) was Summer DeGuire, who had a double and an RBI.
Girls soccer
CATHOLIC CENTRAL 5, ST. CATHERINE'S 1: Julia Klein scored three goals and the Lady Toppers defeated the Angels in a Metro Classic Conference game at Bushnell Park in Burlington.
Through Catholic Central's first two games, Klein has eight goals.
"She's just one of those players who is really athletic and she was able to exploit us in transition," St. Catherine's coach Ben Lake said of Klein.
Also scoring for Catholic Central (2-0 overall, 2-0 MCC) were Sammie Seib and Eva Lynch.
Arianna Jones scored the goal for St. Catherine's (0-3 overall, 0-2 MCC) in the 30th minute.
"We were definitely a little more organized in the second half," Lake said. "We're just going to have growing pains."
PRAIRIE 6, SAINT THOMAS MORE 2: The Hawks created 34 shots on goal in this Metro Classic Conference match in Bay View.
Amelia Ropiak scored two goals for the Hawks (2-0 overall, 1-0 MCC). Helena Bukacek Frazier, Erin Kutsch and Jill Decker had one each. Prairie also scored on an own goal.
Maggie Dreifuerst had two saves.
"We growing into the season and we want to reach a point where we want to put more of these shots on goal in," first-year Prairie coach Joe Manley said.
ST, JOSEPH 7, RACINE LUTHERAN 0: After trailing 5-0 at halftime in this Metro Classic Conference game at Ameche Field in Kenosha, the Crusaders (0-3 overall, 0-2 MCC), "played a better half with more urgency," coach Peter LaBoda said.
In Photos: Case edges Lutheran for Racine County Invitational title
Walking in the rain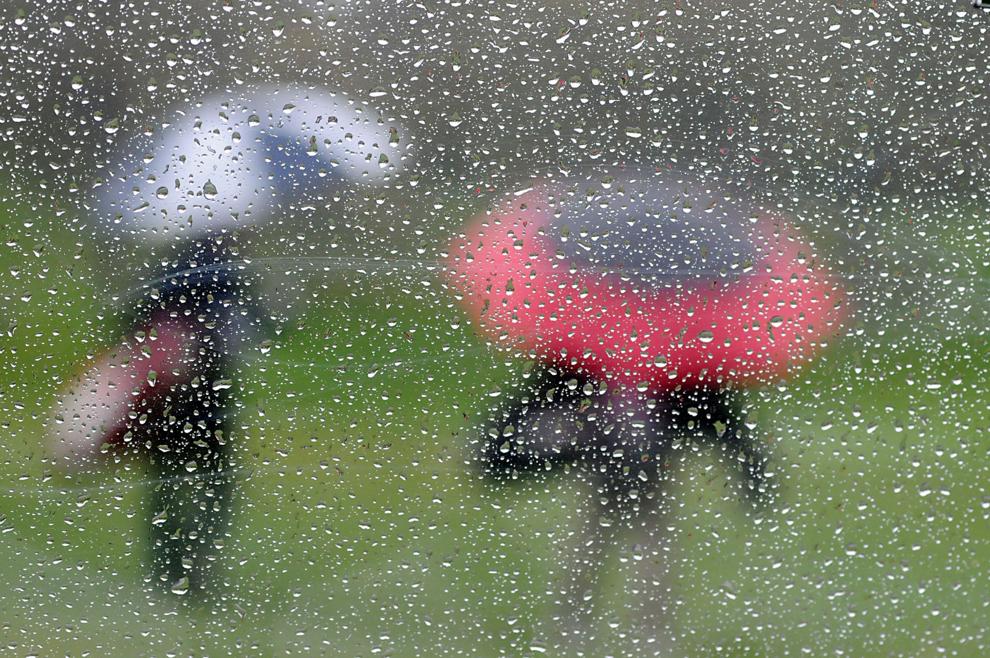 Watching his ball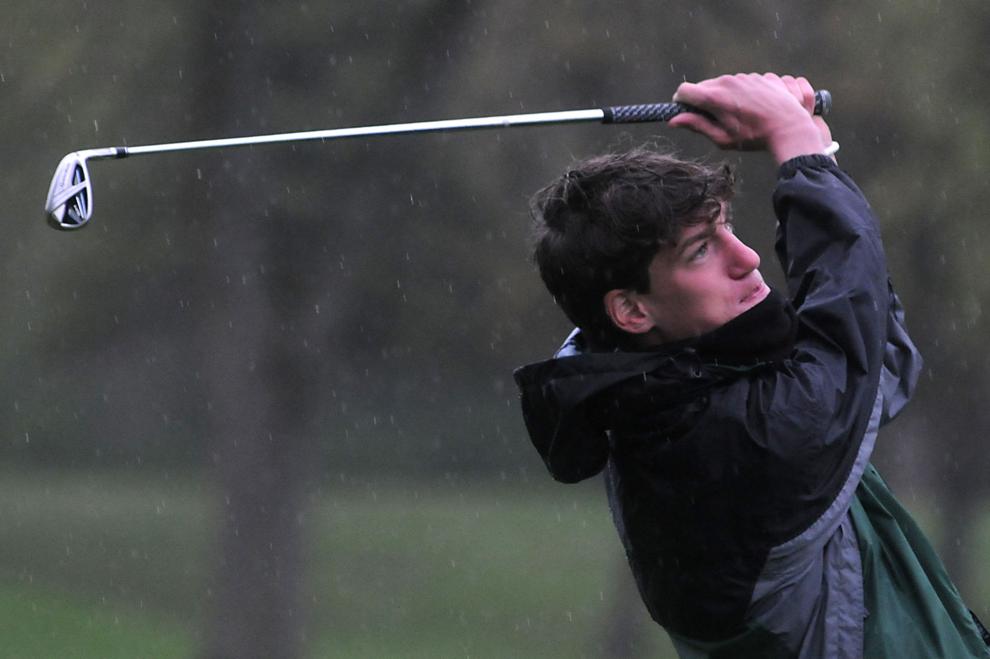 Chipping on No. 1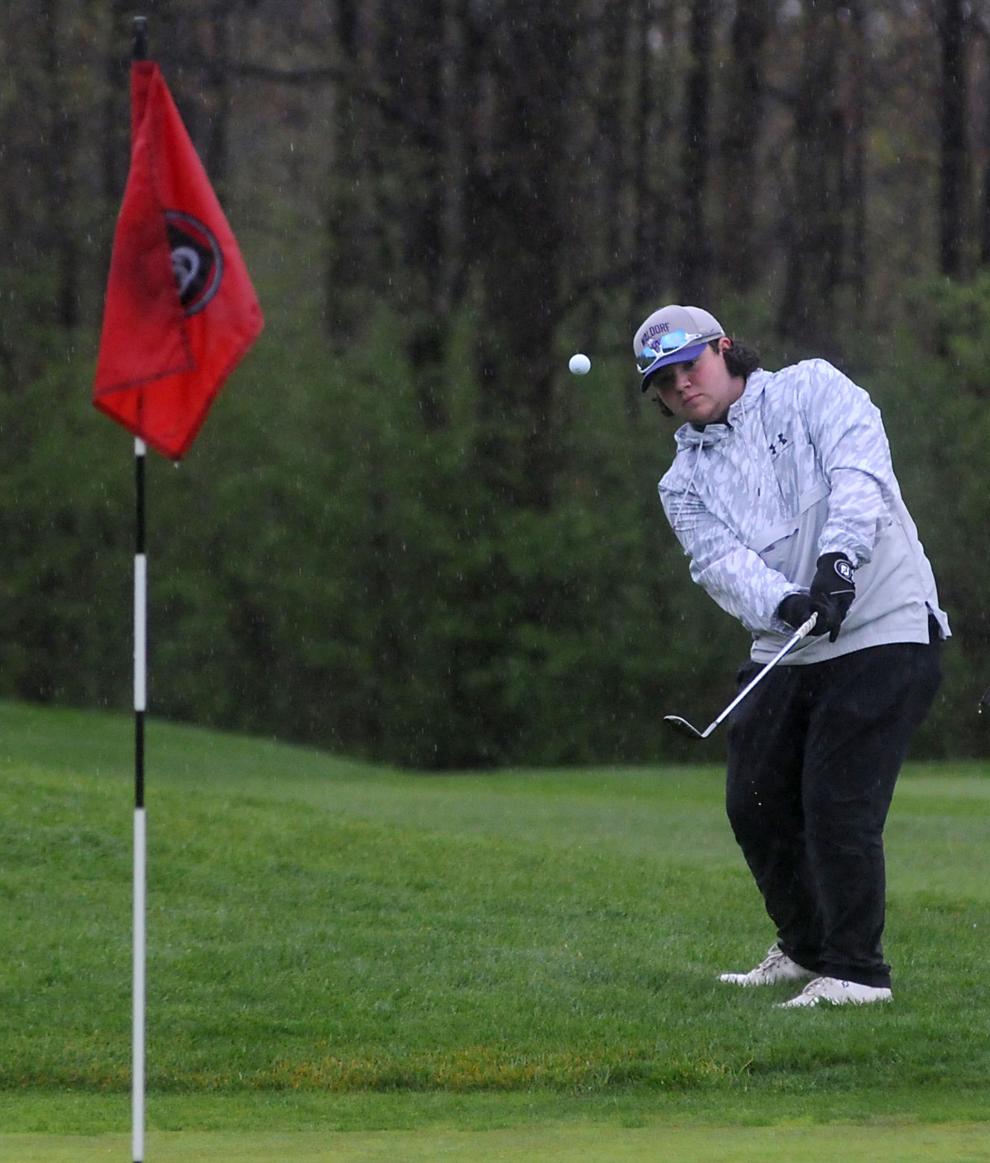 Putting in the rain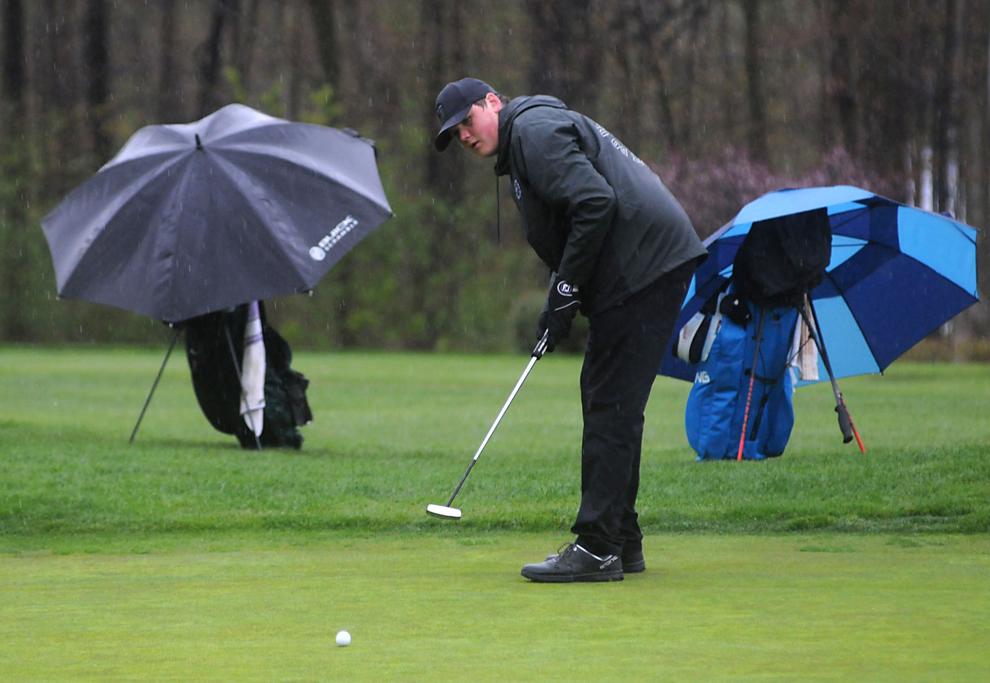 Tough shot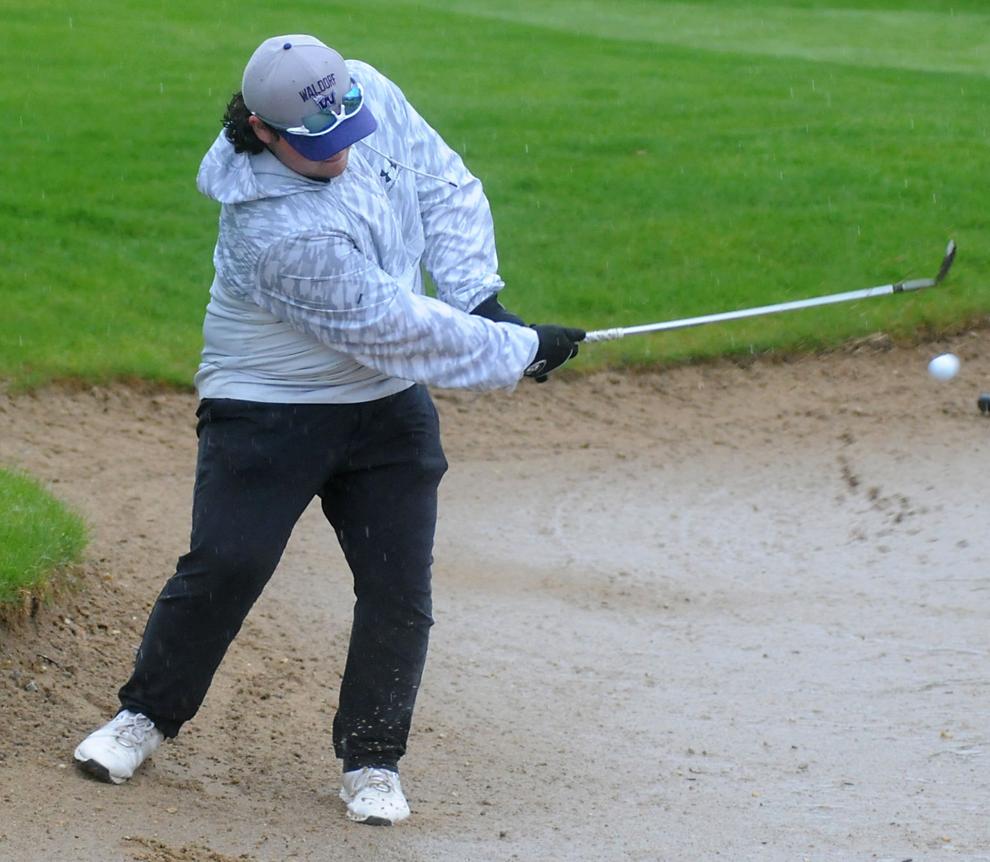 From the fairway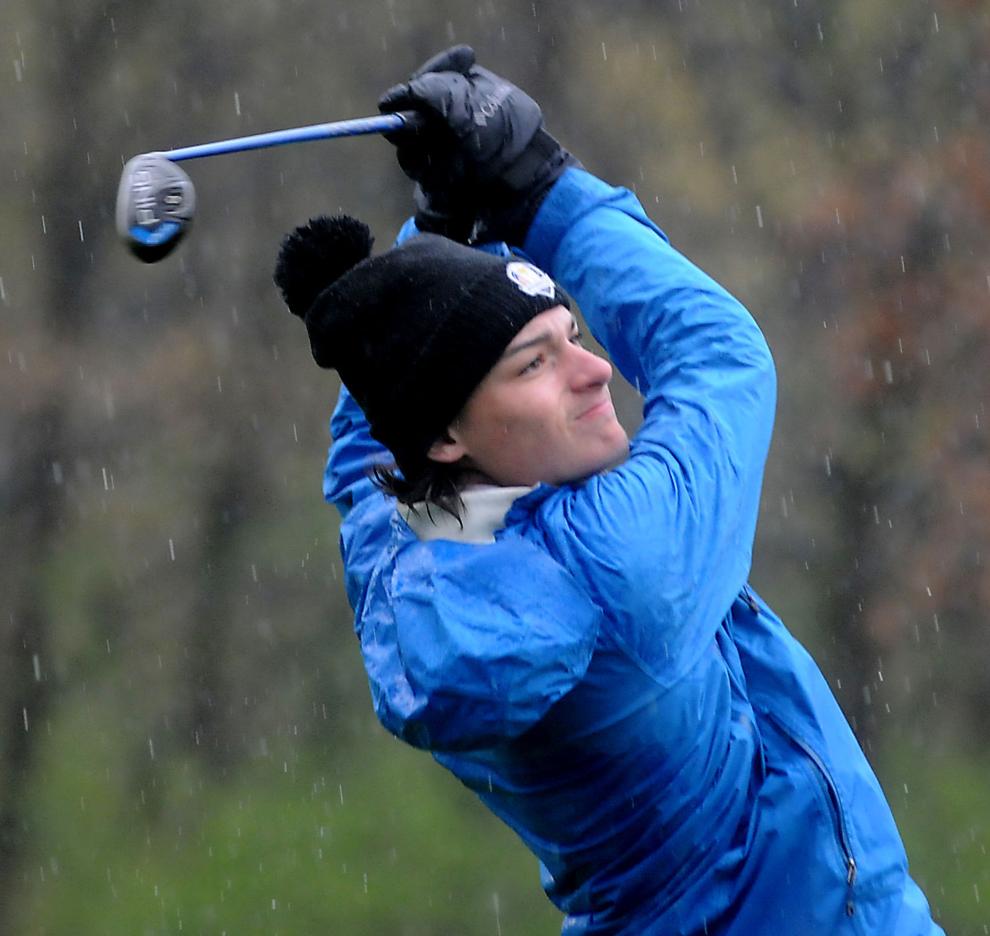 Keep those clubs dry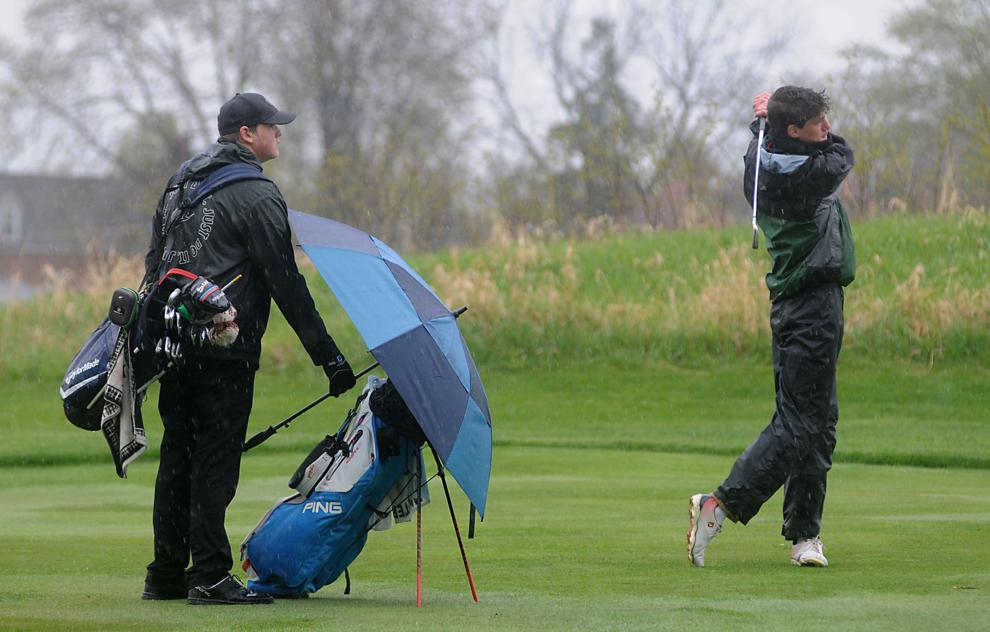 Off the fourth tee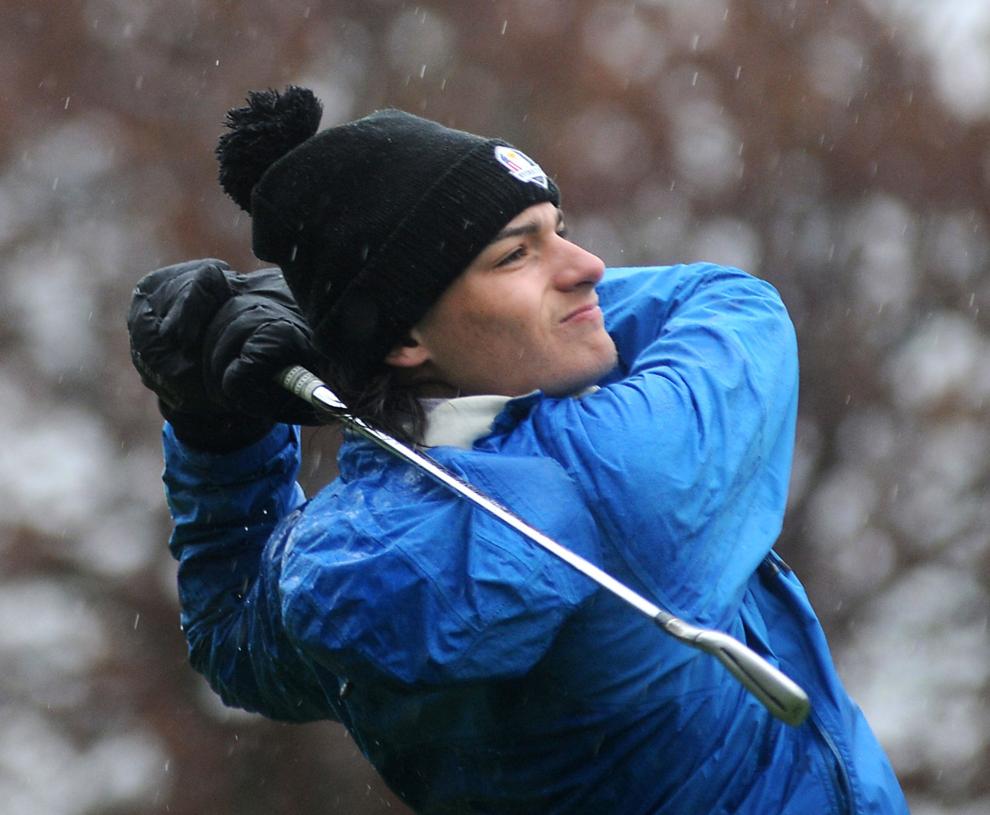 Waiting in the rain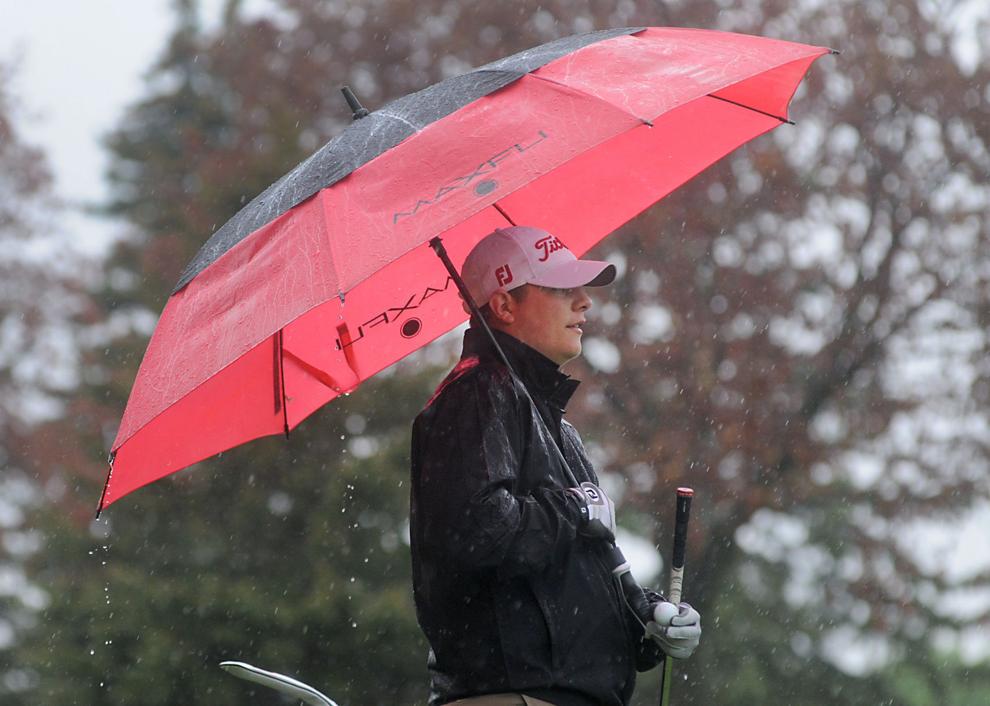 Soggy socks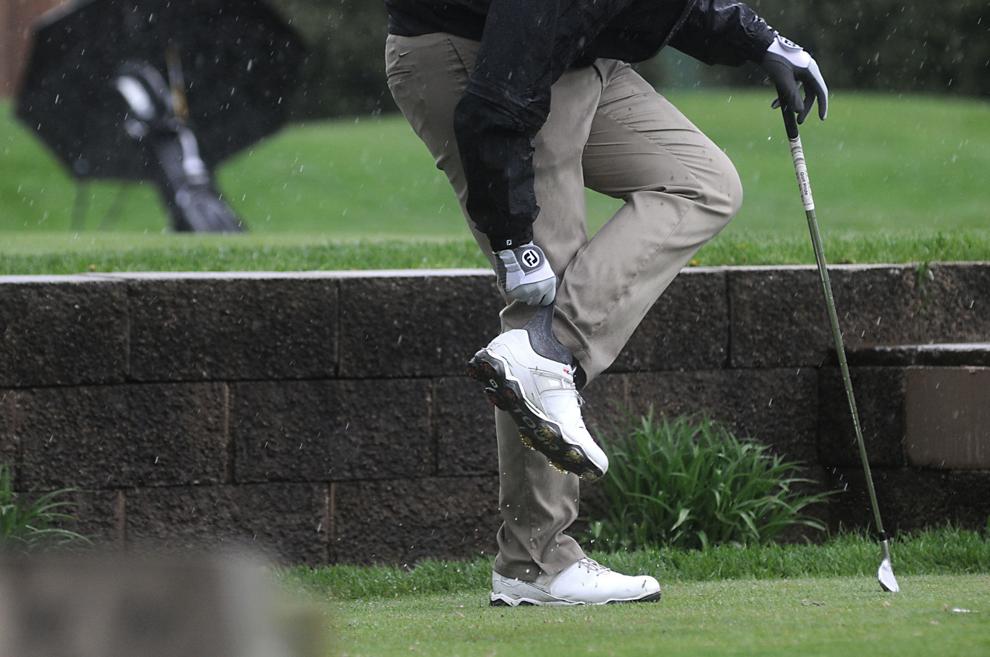 Nice form on No. 4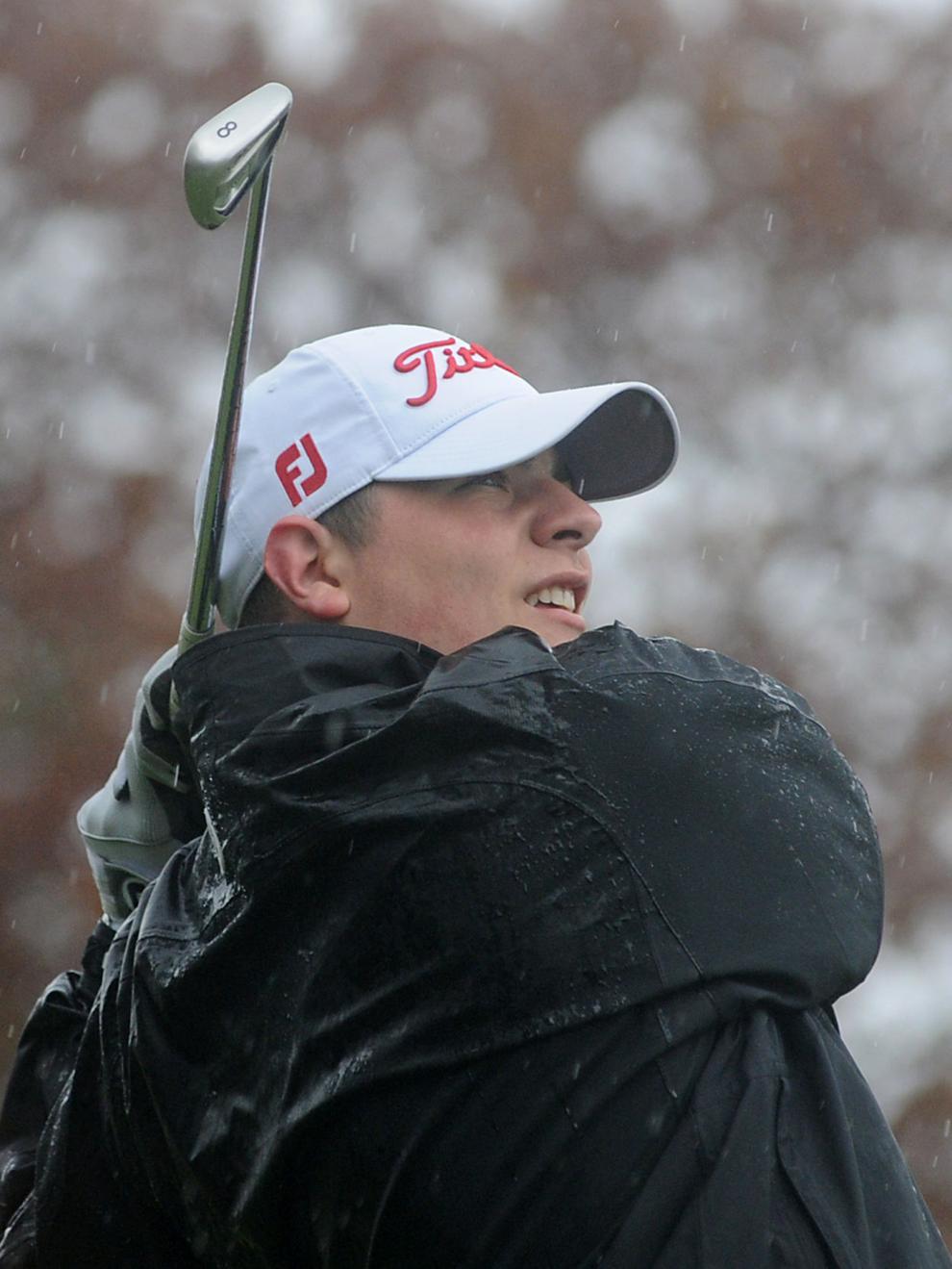 From the fourth fairway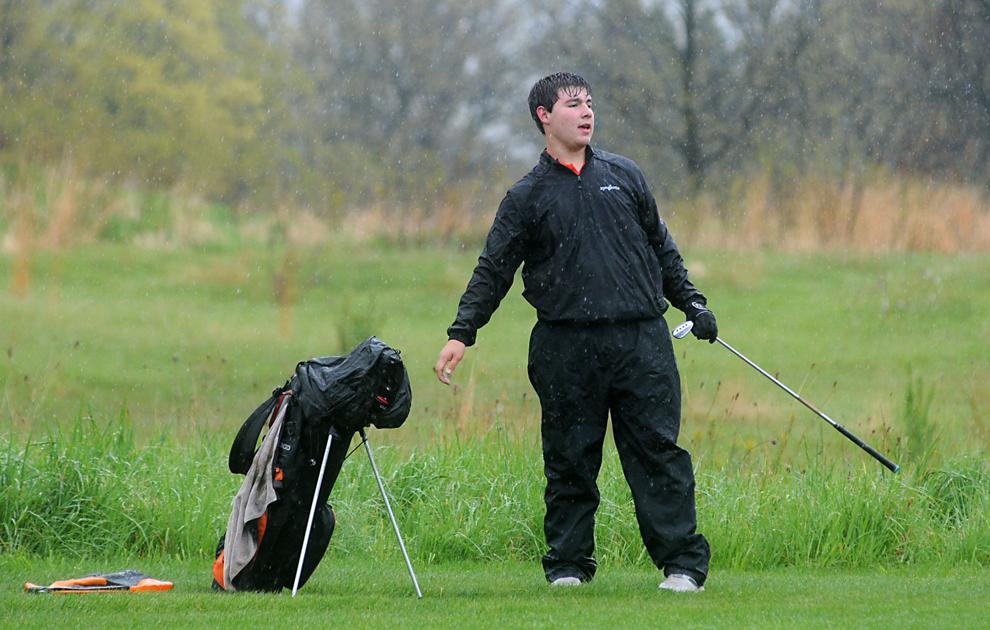 Taking a drop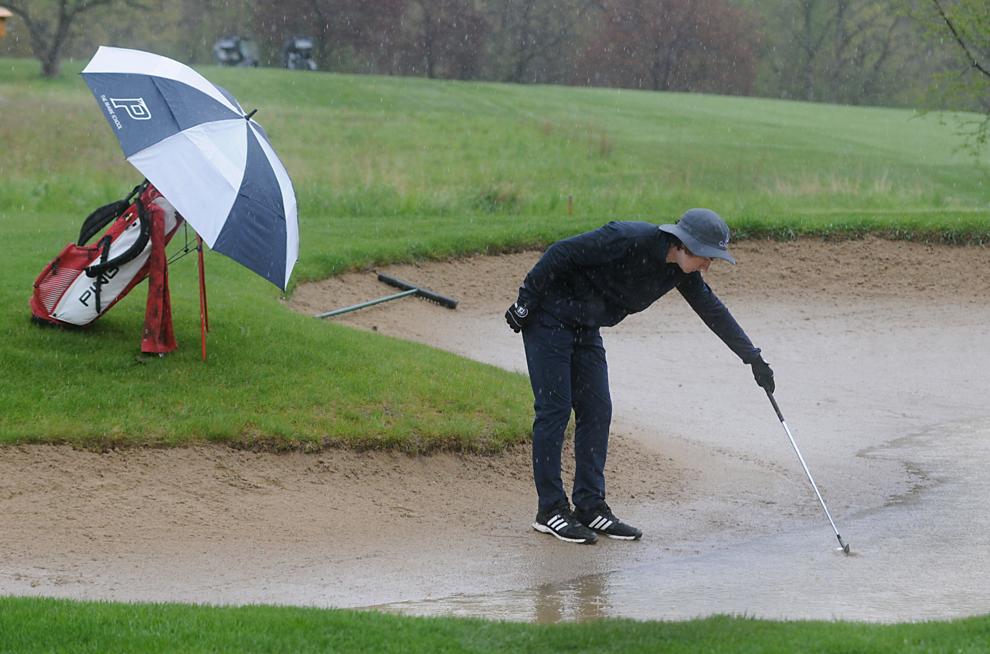 From the fifth tee