Even without four of its top wrestlers, the Burlington High School wrestling team rolled on in Southern Lakes Conference action Thursday.
The Demons won eight of their nine matches after three early losses to beat Delavan-Darien 50-23 at Burlington and remain on top of the SLC standings.
The meet started roughly for Burlington (8-1, 4-0 SLC), ranked fourth in Division 1 in the Wisconsin Wrestling Online team poll, as the Comets won the first three matches for a 13-0 lead.
After that, the Demons won three straight matches as Grant Koenen (126 pounds) pinned Jacob Greidanus in 1:35, Austin Skrundz (132) pinned Jacob Dutton in 3:35 and Ben Stevenson (138) won a 3-1 decision over Owen Chelminiak to put Burlington ahead 15-14. Skrundz, a freshman, earned his first varsity win in the match.
"He did a nice job," Demons coach Jade Gribble said of Koenen, who was wrestling up a weight class. "He pinned one of their better wrestlers. Grant got our energy up and got us moving in the right direction."
Delavan-Darien took a temporary lead after a major decision at 145, but the Demons had four pins and two forfeits over the next six matches to lock up the victory.
The fastest of the pins in that final stretch was by Ben Kumprey in 26 seconds at 170 pounds over Luke Lobak. Kumprey, normally a 160-pounder, was wrestling at 170 because of the absence of Jake Skrundz.
Other pins were by Eli Kiesler (160), Qwade Gehring (182) and Zeke Tiedt (220).
Jake Skrundz, Jaden Bird and two others were held out of the match.
"It was more precautionary," Gribble said. "We're trying to give other kids some opportunities. Those kids were ready to step up and those are the matches they need."
UNION GROVE 55, WILMOT 15: The Broncos showed their dominance, winning 10 of the 14 matches in a Southern Lakes Conference dual meet at Wilmot.
Union Grove (3-1 SLC) showed why it is one of the top teams in the SLC, winning four of the first five matches and winning eight matches by pin, including six straight at the end of the meet.
"We really wrestled well as a team tonight and I feel we are starting to put it all together at the right time," Union Grove coach Andy Weis said.
At 120 pounds, Cooper Willis, ranked third in Division 1 in the Wisconsin Wrestling Online individual poll, got the night started off with a pin against Cameron Baird in 1:00.
Cooper's brother, Cade, ranked No. 1 in Division 1 at 132, also picked up a quick pin over Toby Patterson in 53 seconds.
Drayton Dobberstein (170) began the late pin streak for the Broncos by beating Hunter Omberg in 3:34 and Gianni Scacco (182) followed with the fastest pin of the meet, beating Kyle Lantz in 43 seconds.
Luke Peterson, at 106, rounded out the streak, pinning Mason Gauger in 2:49.
WATERFORD 46, ELKHORN/FAITH CHRISTIAN 24: The Wolverines had two four-match winning streaks and won a Southern Lakes Conference dual meet Thursday at Waterford.
After Waterford lost the first match of the meet on a decision, Hunter Rudzinski won on a technical fall over Douglas Woyak in 5:50 (19-2) at 132 pounds to start a streak of four straight wins for the Wolverines. Joshua Cherba (138) and Lucas Winski (145) had pins in that streak.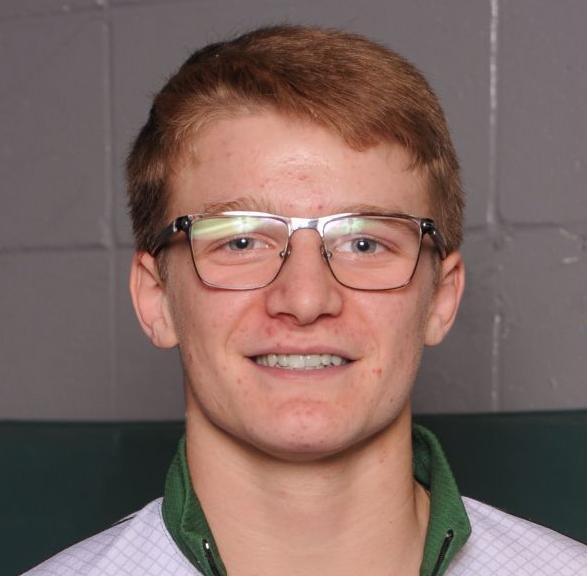 Evan Danowski (182) had the quickest pin of the night, defeating Reid Ruth in 58 seconds, and Zach Kaminski (195) pinned Logan Page in 1:15.
You have free articles remaining.
Those matches started another four-win streak (two were forfeits) to ensure the victory for the Wolverines, who were without defending state champion Hayden Halter.
PARK 66, HORLICK 12: The Panthers won three of the five matches that were contested and beat the Rebels in a Southeast Conference dual meet Thursday at Park.
Park (6-3, 2-2 SEC) got the majority of their points from eight forfeits, but picked up some nice wins.
At 160 pounds, Ethan Brannon picked up the first pin of the night, defeating Joseph Lynch in 3:09, and LaDainian Johnson Jr. followed at 170 with a pin against Daniel Feest in 1:19.
At 113, freshman Jack Vick-Baker won by pin over Alex Opichka in 2:32 to get the last victory of the night for the Panthers.
The Rebels had two victories — Damarion McCray (126) pinned Quarah Norton in 2:21 and Donta Roberts (132) pinned Josh Brendal in 1:04.
OAK CREEK 75, CASE 6: The Eagles won just one match in a Southeast Conference loss Thursday at Case.
Kilian McGuire, at 195 pounds, had the only victory for Case (7-11, 1-3 SEC) and it also was the quickest pin of the meet. He beat Dennis Ruthmansdorfer in 17 seconds.
Girls basketball
SHORELAND LUTHERAN 45, ST. CATHERINE'S 36: The Angels picked up the pace defensively in the second half and got within striking distance of the Lady Pacers, but couldn't get over the hump in a Metro Classic Conference game Thursday at St. Catherine's.
Shoreland (4-6, 4-2 MCC) led 24-11 at halftime, then St. Catherine's (0-8, 0-5 MCC) started pressing and got back within single digits. The Angels outscored the Lady Pacers 25-21 in the second half, but were just a couple defensive stops away from tying the game, coach Jeff Tarkowski said.
"We pressed them and turned it around," Tarkowski said. "But we couldn't get closer than four or five points."
St. Catherine's was without freshman leading scorer Kennedee Clark, who injured her wrist during gym class earlier in the day. Junior Jaidah Blunt got a chance to start and led the Angels with 13 points, 11 in the second half, and she also played well defensively, Tarkowski said.
Senior Sophie Wentorf added nine points for the Angels.
Tarkowski said his team couldn't find a way to control Lady Pacers senior Lauren Heathcock, who finished with 25 points. She went 7 of 9 at the free throw line, including 4 of 4 late to seal the victory.
Tarkowski was pleased with the play of senior Emily Poisl, who came off the bench and played point guard when starting point guard Heavenly Griffin got in foul trouble.
Natalie Brug added 10 points for Shoreland.
Boys basketball
ELKHORN 55, BURLINGTON 52: Joey Berezowitz scored 24 points for the Demons in their Southern Lakes Conference loss Thursday at Elkhorn.
Burlington (4-6, 2-3 SLC) kept it close in the first half, trailing the Elks (7-2, 4-1) 26-25 at halftime. The Demons were unable to get past Elkhorn in the second half.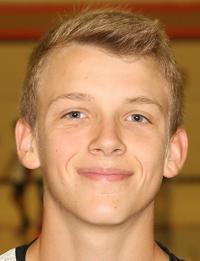 Berezowitz had two 3-point baskets among his game-high total, and Dylan Minnich and Peyton O'Laughlin had strong contributions with eight and seven points, respectively.
Jordan Johnson led Elkhorn with 17 points.