In an early-season Southern Lakes Conference showdown, the Burlington High School girls volleyball team showed their big-game experience.
The Demons, who won the WIAA Division 1 state championship last season, didn't play their best on Thursday night against undefeated Union Grove, but did enough to beat the Broncos 25-19, 21-25, 25-18, 25-23 at Union Grove.
"I feel like we came out with some early-match jitters knowing Union Grove is a great team," said Burlington co-coach Teri Little. "It sort of set the tone for the entire match. We never looked like we were comfortable, but I was proud of how we battled regardless."
Emily Alan had a huge night for the Demons, finishing with 17 kills and a .556 hitting percentage. "Emily had a big night offensively when we were able to play in system," Little said.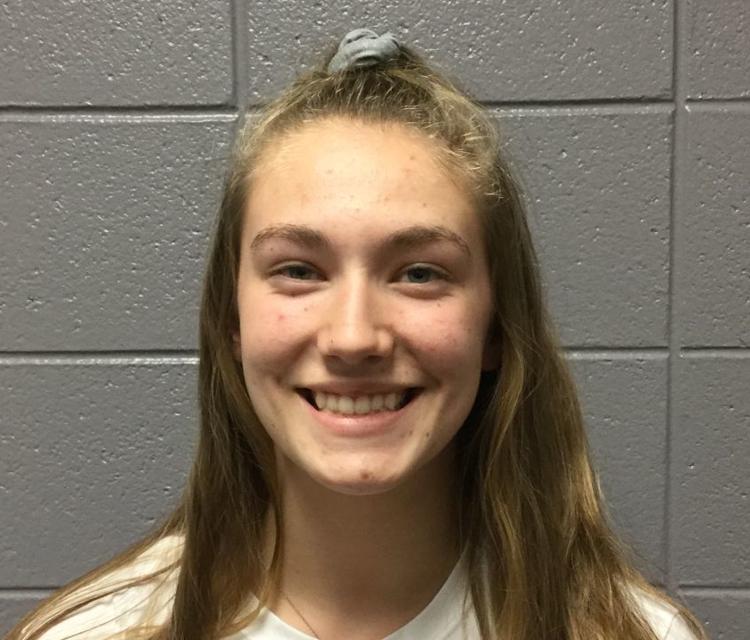 Mackenzie Leach and Morgan Klein each added eight kills, while Kaley Blake had 35 assists. On defense, Sam Naber had 19 digs and Blake added 16 digs.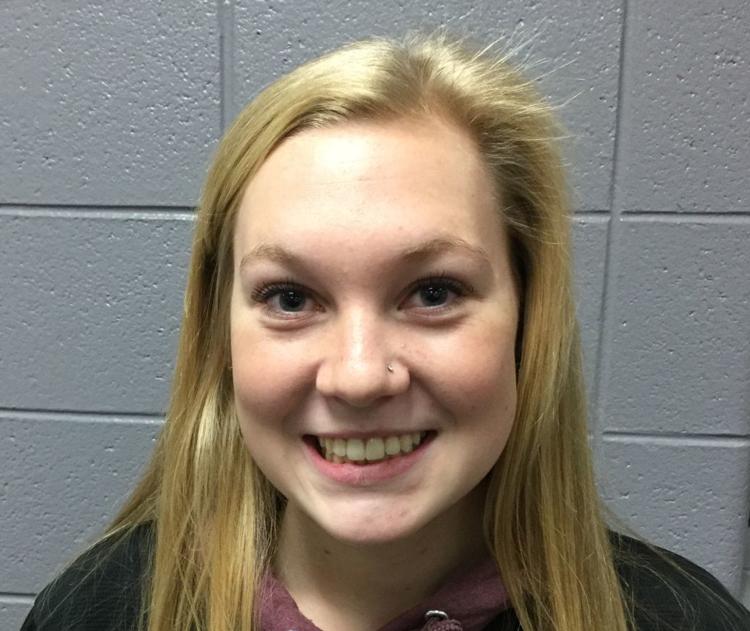 The two squads split the first two games and Burlington (1-0 SLC) won the third 25-18. Union Grove trailed by 10 in the fourth game before coming back, but falling short 25-23.
For Union Grove (11-1, 0-1 SLC), Olivia Dir had 18 kills and 16 digs, while Karlee Lois had 31 assists and 12 digs. Lainy Pettit had five kills and six blocks.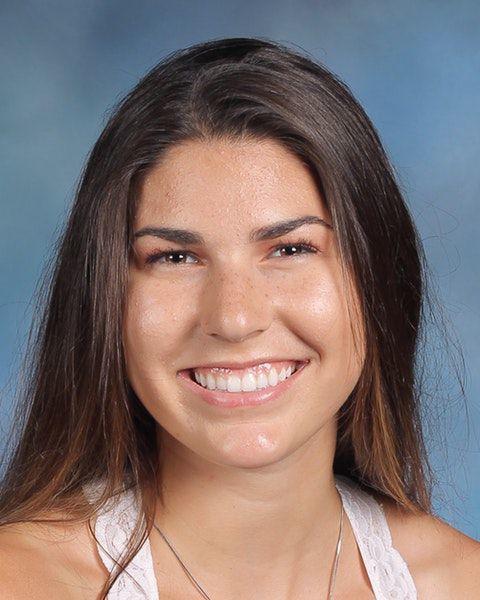 "We did well at serve receive," said Broncos coach Anne Sireno. "Lainy Pettit and Rylee Deuel did a great job blocking at the net. They were able to get a lot of touches to slow down their offense. We fought hard each game, especially game four."
RACINE LUTHERAN 3, PRAIRIE 0: After a hard-fought first match, the Crusaders swept the Hawks 28-26, 25-13, 25-19 in a Metro Classic Conference dual meet at Prairie.
Sophomore Mya Lequia was all over the place for the Crusaders (17-8, 1-0 MCC). She led the team with 10 kills, four aces, 11 digs and tied Morgann Gardner with three blocks. Junior Alexis Peterson added 25 assists.
The Hawks got 13 kills from freshman Amelia Ropiak and nine from Helene Holland.
CATHOLIC CENTRAL 3, SHORELAND LUTHERAN 0: The Lady Toppers swept the Lady Pacers 25-20, 25-23, 25-20 in their Metro Classic Conference opener at Burlington.
Catholic Central (8-3, 1-0 MCC) got strong performances from Ella Shaw and Sammie Seib. Shaw had five aces and 24 assists, while Seib had 15 kills and two blocks. Grace Antlfinger had 16 digs.
ST. JOSEPH 3, ST. CATHERINE'S 0: The Angels couldn't get it all put together in a 25-13, 25-16, 25-16 Metro Classic Conference loss at St. Catherine's.
Leah Topp led the Angels (1-1 MCC) with 13 assists and 13 digs. Kate Cafferty had six kills.
HORLICK: The Rebels had a win and two losses in the Indian Trails Quadrangular, but controversy abounded.
According to Horlick coach Melissa Firtko, only two referees showed up to the event and other coaches had to fill for the missing officials.
"Whether or not this counts towards any of the teams records or anything we're not really sure," Firtko said.
The Rebels (2-5) beat Kenosha Christian Life 25-20, 25-23 and lost to Tremper in three matches and Indian Trail in two. Katelyn Rooney had 41 digs and served four aces. Haley Wilkinson had 23 kills, while Kelsey Jacobs had 43 assists.
Girls golf
UNION GROVE 168, WESTOSHA CENTRAL 204: The Broncos set a school record for lowest score in this Southern Lakes Conference win at Ives Grove Golf Links.
The Broncos' 168 broke the old record of 170 set in 2015 as all the counted scores were under 47. Norah Roberts led the charge with a 38, followed by Liz Torhorst with a 41. Veronica Parco had 42 and Ali Torhorst 47.
"Norah was fantastic today and she is maybe the most competitive person I have coached," said Union Grove coach Eric Swanson. "She wasn't happy with her performance yesterday (a 43 against Badger) and was determined to do better today, and that's exactly what she did."
CASE 207, INDIAN TRAIL 213: Consistency helped the Eagles win their first Southeast Conference dual meet of the season at Ives Grove Golf Links.
The Eagles (1-0 SEC) were led by Emma Million and Megan Ketchum, who both carded a 48. Brynn Emmons had a 55 and both Maddie Leonard and Corina Davis shot 56.
ELKHORN 220, WATERFORD 223: Sophia Schoenfeld had the second-best score of the day, but the Wolverines were edged in a Southern Lakes Conference dual match at Rivermoor Golf Course in Waterford.
Schoenfeld's 48 was just three strokes behind the top performer by Elkhorn Afton Malvitz, who shot a 45. Waterford's Jayde Pollnow had the third-lowest score with a 55.
Girls tennis
You have free articles remaining.
You're out of free articles
Sign in or create a FREE account to keep reading.
UNION GROVE 7, DELAVAN-DARIEN 0: The Broncos lost only three games in a dominating Southern Lakes Conference dual meet sweep at Union Grove.
At No. 1 singles, Broncos junior Cami Good defeated Annyce Peralta 6-0, 6-0, while sophomore Abby Wilks beat Jo Jo Duran 6-0, 6-0 at No. 2 singles. The No. 1 doubles team of Kayla Maurer and Krause defeated Erica DeJong and Lithzy Aleman 6-0, 6-0.
WATERFORD 4, BURLINGTON 3: The Wolverines had crucial wins in doubles play and won a Southern Lakes Conference dual meet at Burlington.
At No. 1 doubles, Elena Leshok and Chloe McClure defeated Megan Way and Jordan Krause 6-7, 6-2, 7-5. At No. 2 doubles, Annie Benavides and Delaney Peterson beat Cece Donegan and Abigail Runkel 6-3, 2-6, 6-4.
"It was an intense dual," Waterford coach Sheryl Webb said, whose team is 1-0 in SLC play. "Our No. 1 and 2 doubles came through for us. (Leshok and McClure) don't usually play together, but were able to fight through."
Burlington dropped to 1-11 overall and 0-1 in the SLC.
SAINT THOMAS MORE 5, ST. CATHERINE'S/RACINE LUTHERAN 2: The Angels won at No. 1 singles and No. 1 doubles, but lost a Metro Classic Conference dual meet at Milwaukee.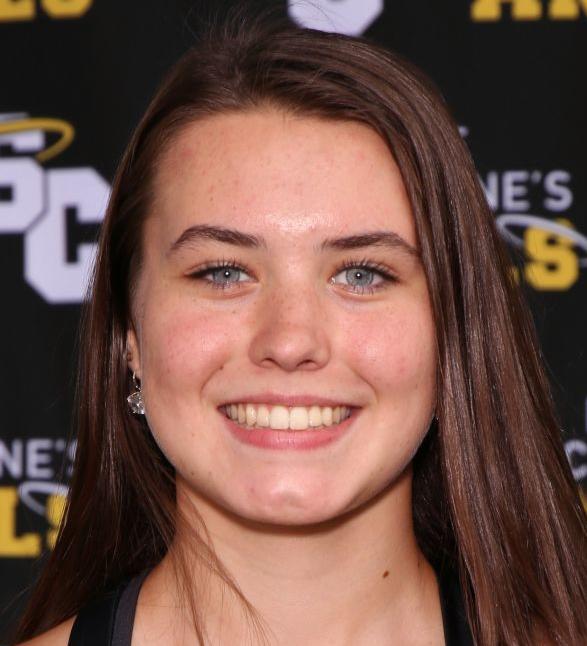 At No. 1 singles, Kate Smith won 6-3, 6-1. The No. 1 doubles team of Anne Howard and Annemarie Letsch won 6-1, 6-1.
FRANKLIN 4, CASE 3: The Eagles got wins from their top three singles flights, but lost a Southeast Conference dual meet at Franklin.
No. 1 singles Destiny Klinkhammer beat Emily Yang 6-1, 6-1, while Alaina Jaeck defeated Vanessa Peterson 6-1, 6-3 at No. 2 singles. Aalaiya Jacklin beat Madelyn McKenzie 6-3, 6-0 at No. 3 singles for the Eagles (0-2 SEC).
Girls swimming
SOUTHERN LAKES CONFERENCE RELAYS: Burlington Co-op won one event and placed second in five others and almost won the season-opening meet at Delavan-Darien.
The Demons scored 195 points in the nine-team meet, while Badger won the event with 200 points.
Burlington won the 400-yard breaststroke relay as Claire Keeker, Audra Ferguson, Samantha Reesman and Megan Schultz finished in 5:07.95.
Finishing second were the 200 medley relay (Amanda Richards, Schultz, Morgan Dietzel and Hania Dahms) in 1:55.58; the 4x100 individual medley relay (Richards, Brianna Smith, Dietzel and Schultz) in 4:24.43; the 1000 freestyle relay (Dahms, Dietzel, Smith and Schultz) in 10:37.44, the 500 freestyle relay (Dahms, Libby Slauson, Caroline Glazebrook and Smith) in 5:12.28; and the 400 backstroke relay (Richards, Paige Tello, Smith and Dietzel) in 4:17.29.
Prairie/St. Catherine's finished ninth with 67. The Angels' top finish was eighth in the 400 breaststroke relay with Laurel Lasch, Hannah Hua, Olivia Anderson and Fien Meuleman (6:28.50).
Boys soccer
ST. CATHERINE'S 5, OAK CREEK 0: Sophomore Victor Moreno scored three goals—two in the first half—and the Angels' defense tossed a shutout in a nonconference win at the Soccer Complex of Racine.
Moreno scored in the 15th minute and the 25th minute for the Angels (2-3), while Brian Reyna also scored to make it 3-0 at halftime. Brock Naidl found the net in the second half and Moreno got this third in the 51st minute to finish the scoring.
WAUKESHA NORTH 2, WATERFORD 0: The Wolverines' defense played well, but faltered late in a nonconference loss at Waukesha.
After a scoreless first half, Waterford (1-3) allowed a goal in the 62nd minute and another in the 87th minute as the offense was pushing forward to equalize the match, said Wolverines coach Andrew Cresswell.
Goalkeeper Bryce Beckley made six saves, including a great one in the 40th minute that kept the match scoreless, Cresswell said.
Boys volleyball
BURLINGTON 3, ST. CATHERINE'S/RACINE LUTHERAN 0: The Demons started Southern Lakes Conference play strong, sweeping the Angels 25-17, 25-22, 25-23 at Burlington.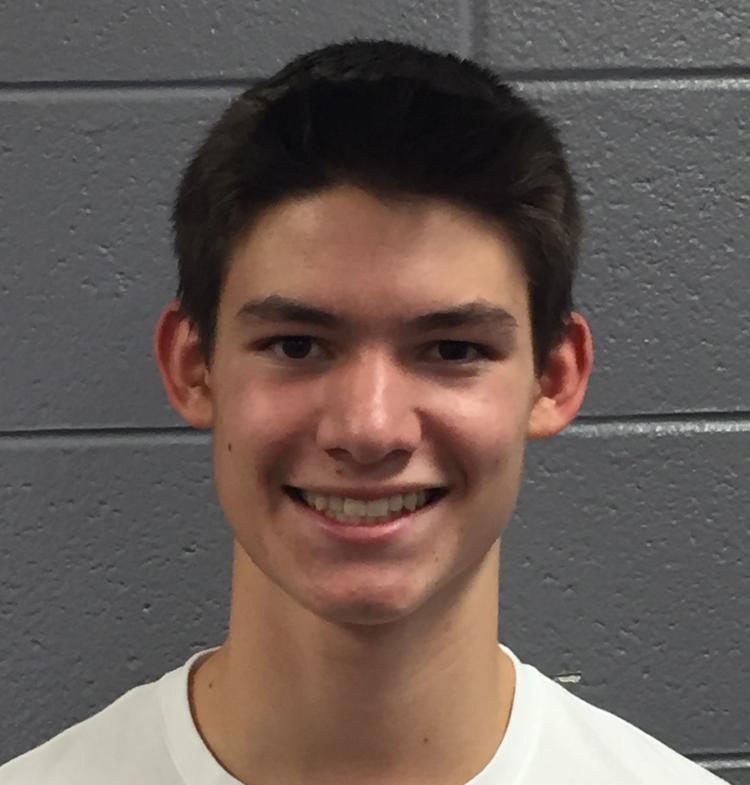 For the Demons (4-3-1, 1-0 SLC), Tyler Duesing had 12 kills and nine digs. David Paul had 28 assists and served four aces. Michael McGinley added three blocks.
Cross country
CATHOLIC CENTRAL: Morgan Ramsey set a school record at a four-team meet at St. Francis, winning the 5,000 meter race in 21 minutes, 13 seconds. The old record was 21:15 by Kourtney Mullholon in 2014.
Bernadette Frisch placed third (21:34), Elise Kmerack fifth (23:40) and Kaleigh Lynch sixth (24:48).
In the boys race, Sam Henderson placed second (17:52).