The Burlington High School girls volleyball team put the finishing touches on another Southern Lakes Conference championship Saturday.
The Demons, who went 7-0 in SLC matches this season, completed their outright title by winning all three of their matches in the SLC Tournament at Lake Geneva Badger.
Burlington (35-4), ranked fourth in Division 1 in the Wisconsin Volleyball Coaches Association state poll, beat Waterford 25-10, 25-21 in the championship match.
Union Grove played well and finished fourth in the tournament, which was not held last year because of the pandemic. Burlington went unbeaten in modified conference play last year and went on to finish second in the WIAA Division 1 State Tournament.
The Demons opened with an easy 25-2, 25-9 victory over Wilmot in the first round, but things got tougher in their semifinal match against Union Grove. The Broncos, who tied Waterford and Westosha Central for second in the conference standings at 5-2, gave Burlington all it could handle before the Demons avoided the upset with a 25-22, 22-25, 15-13 victory.
"It was a battle-tested semifinal against Union Grove, where they served us very tough and played aggressive," Demons co-coach Teri Little said.
"We almost had them," Union Grove coach Annie Sireno said.
Burlington pulled together in the final to beat the Wolverines.
"We never felt in rhythm today, but I'm happy with the resilience the team showed," Little said. "Even though we knew we were a bit off, they continued to battle and play hard."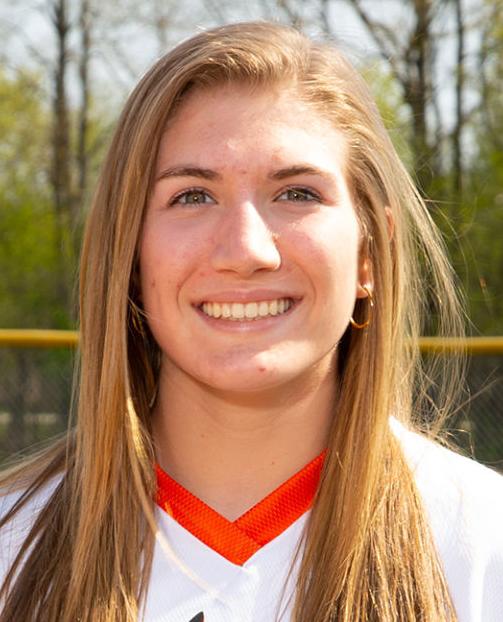 Morgan Klein had 23 kills and Lydia Biggin had 18 kills and four blocks to lead the Demons at the net. Biggin had a .359 hitting percentage and Klein hit .291. Once again, serving helped Burlington's cause as Ella Safar had nine aces and Izzy Bowman had eight aces and zero service errors.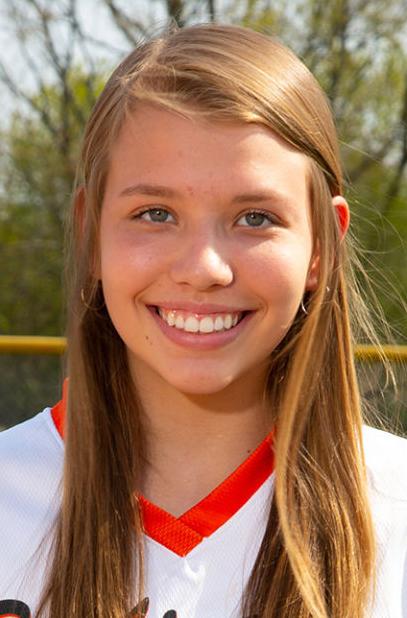 Safar also had 54 assists and 14 digs, Molly Berezowitz had a team-high 27 digs, Sophie Chase had 17 digs and Caitlyn Flees (eight) and Lauren Lang (six) combined for 14 blocks.
Waterford was the second seed in the tournament and opened with a 25-14, 25-21 victory over Lake Geneva Badger, then the Wolverines got some payback in the semifinals.
Facing Westosha Central, which beat them in four sets during the regular season, Waterford won 25-22, 23-25, 15-13 to reach the final. The Falcons took the lead in the third set, but the Wolverines came back and won the final two points of the match.
"The girls were hungry for another opportunity against them," Waterford coach Ashley Ingish said. "This time around, we controlled the ball much better on serve receive and did a better job utilizing all of our hitters.
"Defensively, we kept the ball alive and had some great saves."
The match may have taken a bit out of the Wolverines in the title match.
"We struggled in the beginning of the match against Burlington and lost a lot of our mojo, but I was happy with how we finished out the second half of set two," Ingish said.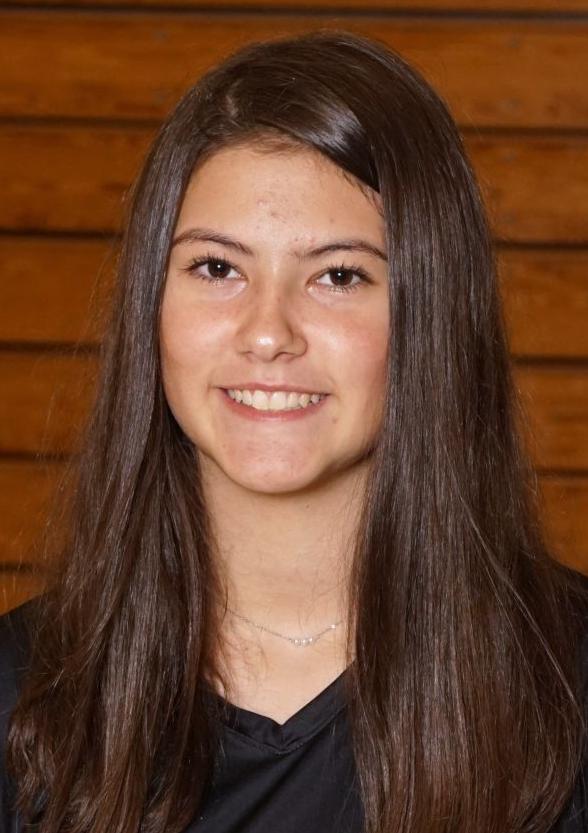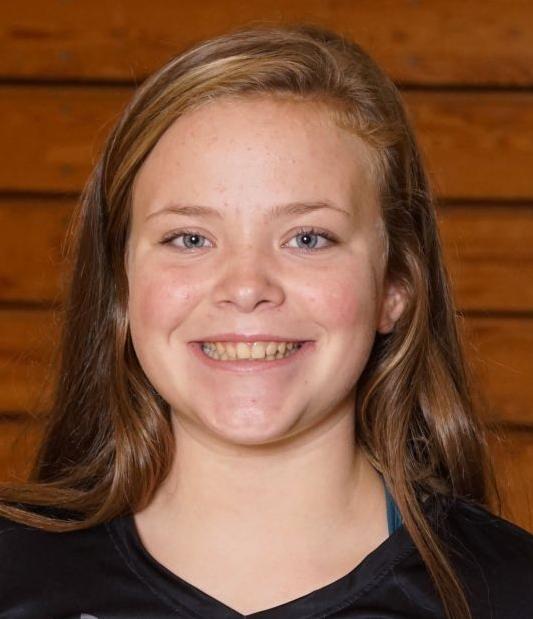 Isabel Floryance "stepped up big today," Ingish said, and led Waterford with 25 kills. Chloe Werner had 15 kills and hit .318, and Josie Johnson had 61 assists and served at 94.7% with nine aces. Maya Weinkauf had 16 digs and Lisa Busch, Werner and Johnson each had 14 digs.
Union Grove (19-22) started strong with a 25-12, 25-23 victory over Elkhorn, then picked up the pace in the semifinal. In the third-place match, Westosha Central beat the Broncos 25-22, 22-25, 15-9.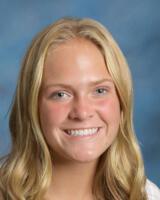 Defense kept Union Grove in the semifinal, Sireno said, as the Broncos had 48 digs against Burlington. Madisyn Henderson led the team with 40 digs on the day, Sydney Ludvigsen had 27 and Madison Cimbalnik had 19.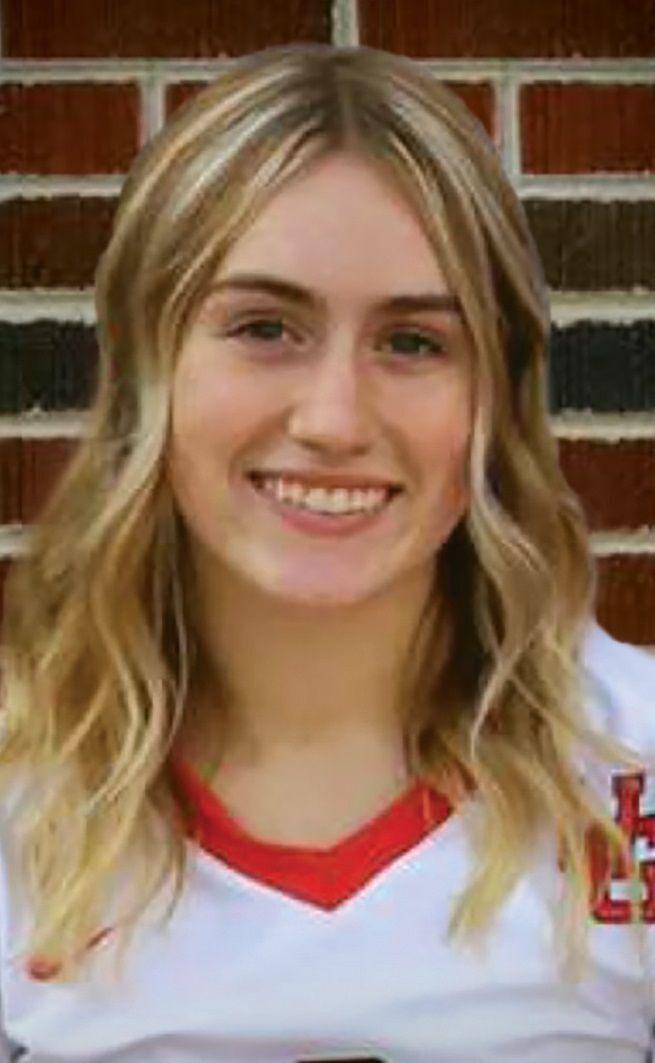 Ludvigsen led the offense with 25 kills and 10 aces, and Sophia Rampulla (12) and Faith Smith (11) combined for 23 kills. Cimbalnik had 48 assists and Henderson added six aces.
SOUTHEAST CONFERENCE TOURNAMENT: Case had the best finish among city schools in the SEC Tournament at Horlick Saturday, beating Kenosha Indian Trail 21-25, 25-18, 15-13 in the third-place match.
The Eagles (12-17) opened the tournament by beating Kenosha Tremper 25-25, 25-22, then they lost to Oak Creek 25-13, 25-12 in the semifinals.
"This is the first time in two weeks that I've seen energy from this team, so that was nice," Case coach Willie Maryland said.
Natalie Harris led the Eagles with 20 kills, seven aces and 39 digs. Brianna Bigelow had 15 kills and Ciara Hummer had 53 assists and 24 digs.
Horlick went 0-2, losing to Franklin 25-14, 23-25, 15-8 and Kenosha Bradford 25-20, 25-21.
Oak Creek went 3-0 to win the tournament, beating Franklin in the final.
Boys soccer
NOTRE DAME 6, PRAIRIE 0: The Hawks' regular season ended on a tough note Saturday as they lost a nonconference match at Green Bay.
Prairie (8-3-3), ranked second in Division 4 in the Wisconsin Soccer Coaches Association state poll, has played Notre Dame (15-3-3), ranked third in Division 3, for more than 10 years as a final test before the WIAA playoffs begin.
The Hawks were missing a few key players and coach Corey Oakland experimented with different lineups. They started well, but the effects of the long drive to the 10 a.m. match caught up to them just past the midway point of the first half.
The Tritons scored in the 25th minute, then added two more goals over the next four minutes, Oakland said.
"The first was a quality finish, but the next two were certainly opportunities we could have, and should have handled better," Oakland said. "We definitely looked like a team that just got off a three-hour school bus ride.
"After we conceded the first goal, we looked a bit flat and failed to respond."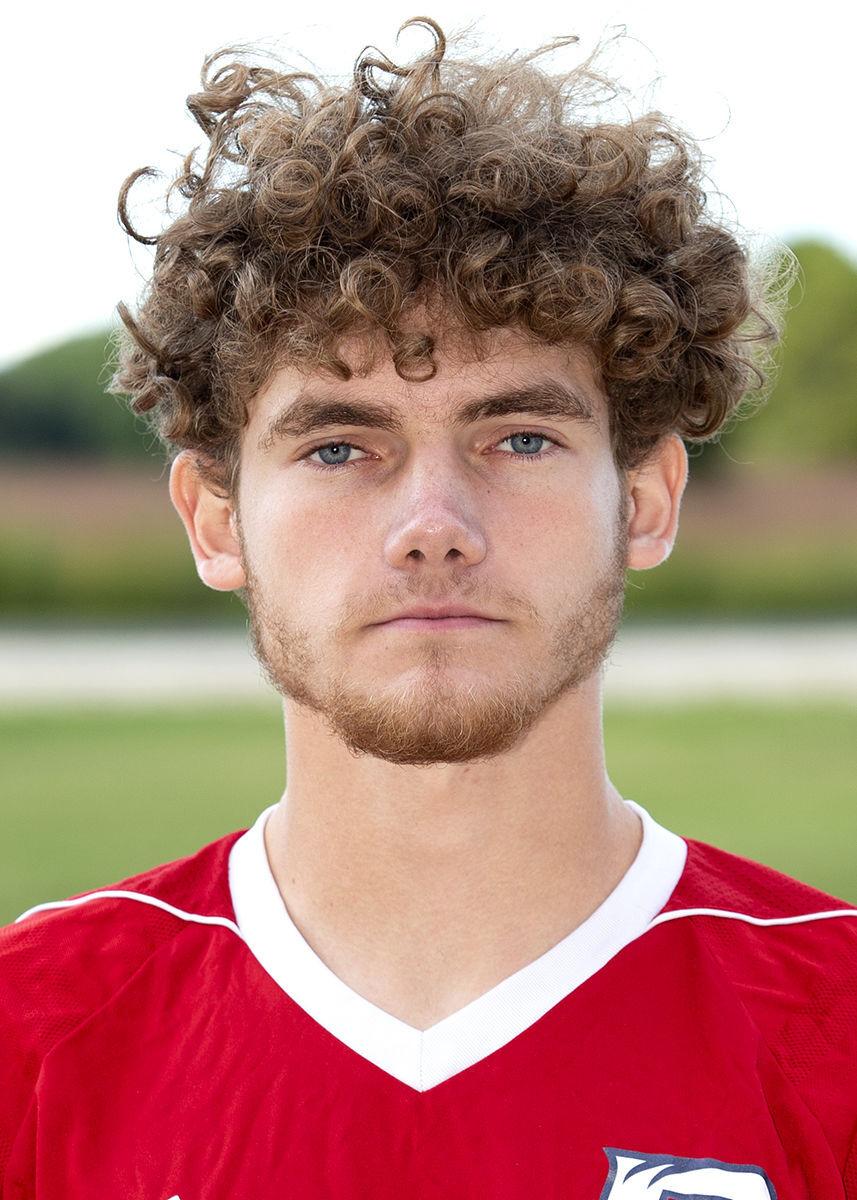 Cam McPhee had a breakaway for Prairie shortly after the third goal, but Notre Dame's goalkeeper just got a foot on the ball to make the save, one of four for the Tritons.
Notre Dame went ahead 4-0 at the half on a penalty kick just before the end of the half.
In the second half, the Hawks had some bad luck and had an own goal, and the Tritons finished off the scoring on a "blistering shot" from 45 yards, Oakland said.
"At that point, you simply tip your cap," he said.
Prairie goalkeeper Liam York, playing in place of starter Devin Stoltenberg, made three saves.
Oakland wasn't totally disappointed by the play of his team, which hosts Ozaukee in a 4 p.m. WIAA Division 4 semifinal Thursday at Prairie.
"On the positive side, and given the timing and personnel available, we were able to try a few different shapes and gave some guys, including several late-season JV call-ups, some substantial minutes," Oakland said. "(Notre Dame) is always a strong and challenging opponent as we turn the page from the regular season to the post season."
Girls diving
CASE: Eagles junior Layla Genevich led the competition at the West Bend Diving Invitational after five dives Saturday and ended up finishing third at West Bend West.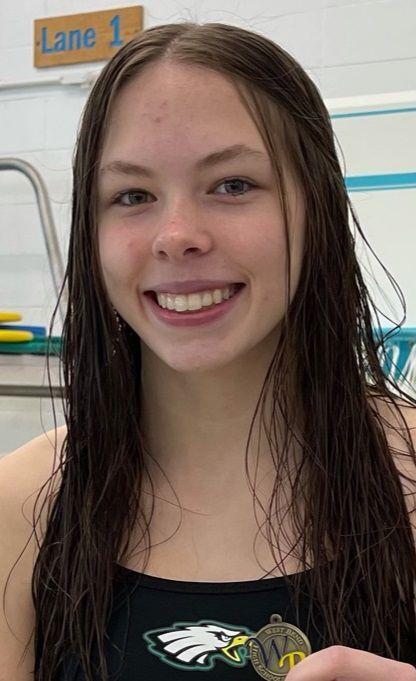 Genevich scored 332.50 points for 11 dives. Emily Ostermann of Appleton West/Kimberly won the competition with 364.85 points.
Case diving coach Dave Arvai said Genevich's degree of difficulty wasn't as high as other divers and that kept her from matching up with top-two finishers.
That didn't take away from her performance.
"Layla had a great day on the board," Arvai said. "With each dive today, I watched her gain confidence in herself.
"I am extremely proud of how she kept her composure throughout the morning."
Boys volleyball
SOUTHEAST CONFERENCE TOURNAMENT: Horlick finished fourth for the best finish among city teams in the SEC Tournament Saturday at Park.
The Rebels beat Case 25-12, 25-23 in the first round, then lost to Kenosha Indian Trail 25-14, 25-20 in the semifinals and to Oak Creek 25-16, 25-19 in the third-place match.
Indian Trail went 3-0 to win the tournament.
Zamarion Dyess led the offense with 15 kills and Joel Svatek had 48 assists. Dan Fish led the defense with 25 digs and Jadin Dombrowski had 10 aces and five blocks.
Other results for Case and Park were not available Saturday night.
HOMESTEAD INVITATIONAL: Burlington 3-3 in games in pool play and finished 10th overall Saturday in the 16-team Homestead Invitational at Mequon.
The Demons split with Appleton West (25-23, 18-25), beat Greenfield/Whitnall (25-13, 25-23) and lost to Cedarburg (19-25, 19-25) to tie for second in their pool, but took third on point differential to drop to the consolation bracket.
In the bracket, Burlington beat St. Catherine's/Lutheran/Prairie 25-15, 25-8 and Fond du Lac 20-25, 25-21, 15-11 to reach the consolation championship game, where the Demons lost to Hartford 25-15, 25-22.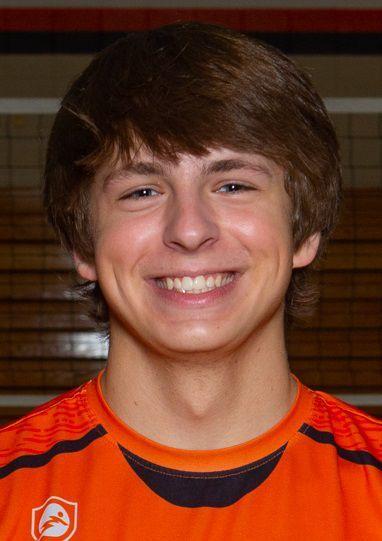 Braeden Tomczyk did double duty to lead Burlington. With regular setter Ryan Gonzalez out with an injury, Tomczyk did the setting with Chris Naber in the Demons' 6-2 offense, and led the team with 21 kills and 42 assists. Jackson Phillips had 11 aces and 53 digs, and Eli Solofra had eight blocks.
No other results were available Saturday for St. Catherine's/Lutheran/Prairie.