The Burlington High School football team thought it was in pretty good shape midway through the fourth quarter Friday night.
An interception and subsequent touchdown put the Demons ahead for the first time in their Southern Lakes Conference game against Wilmot, but unfortunately, the Panthers had other ideas.
Wilmot went on a drive that used up almost all the remaining time left in regulation, culminating the drive with a touchdown and the winning extra point with 18 seconds left that gave the Panthers a 35-34 victory to spoil Burlington's Homecoming.
The loss knocked the Demons (6-1, 4-1 SLC) out of a first-place tie with Waterford for the conference lead. The two teams meet next week at Burlington.
Defensive back Jake Klug picked off a pass from Wilmot quarterback Zack Watson in Panthers territory and returned it nearly all the way. Demons quarterback Dalton Damon scored on a 1-yard run right after that, but Skyler Danielson, subbing for regular kicker Cora Anderson, who was on an official college visit for soccer, missed his only extra point of the night.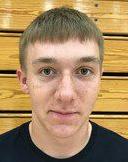 Still, there was just over seven minutes left in regulation. Tenhagen expected to have some time left if the Panthers scored, but he couldn't have predicted this.
"It was back and forth all night, but we came up with a big turnover," Burlington coach Steve Tenhagen said. "But they had a fantastic drive and ate up the clock."
Watson led the Wilmot charge. The Panthers (6-1, 4-1) converted all six of their fourth-down plays, most of them on the final drive by Watson, and used all but the final 18 seconds.
Tenhagen said Wilmot converted a third-and-10 on the Demons 20-yard line and scored on a 3-yard touchdown pass — on fourth down — to win it.
"We competed all night and I was pleased with our kids — they played hard," Tenhagen said. "But (Wilmot) made plays on third and fourth down, especially in our territory.
"Their quarterback is pretty dynamic."
Demons running back Zach Wallace had a standout performance, rushing for 215 yards and touchdowns of 73 and 76 yards on just 12 carries, an average of 17.9 yards per carry. Damon added 81 yards and two touchdowns on 19 carries and also passed for 72 yards and a touchdown.
"Wallace had a huge night," Tenhagen said.
Watson ran for 163 yards on 29 carries and passed for 83 yards and three scores.
From the beginning of the game through the first two minutes of the fourth quarter, the teams traded scores, with Wilmot scoring first and Burlington only able to tie the game each time.
UNION GROVE 33, BADGER 27, OT: The Broncos had a potential game-winning field goal blocked with seven seconds left in regulation, but made big plays on both sides of the ball in overtime Friday for a Southern Lakes Conference victory at Union Grove on Homecoming.
Junior running back Nick Williams scored on a 5-yard run on the option to win the game for Union Grove (2-5, 1-4 SLC) after Union Grove stopped Badger (4-3, 2-3) in their first overtime possession. The winning score was set up by a pass from quarterback Nash Wolf to wide receiver Ryan Davis on the second play of overtime to get the Broncos inside the 5-yard line.
Prior to the score, the Badgers got one first down in their overtime possession, but then were stopped on fourth down.
In regulation, the game came down to which team had the momentum at the right time. Union Grove trailed 13-6 after the first quarter, but scored twice in the second quarter, on a 2-yard run by Wolf and a 30-yard touchdown reception by Tommy Hempel from Wolf, for a 20-13 lead.
Badger returned the favor in the third quarter, taking a 27-20 lead.
"It was strange," Broncos coach Craig McClelland said. "They would go ahead, then we would score 14 and then we would be up. It felt like that the entire game.
"There was so much momentum give and take and it was easy to drift away from our game plan."
One of the major factors in the game were turnovers. Badger outgained the Broncos by nearly 200 yards on the ground (294 to 106) and had nearly 100 more total yards than Union Grove.
But the Badgers lost three fumbles and were intercepted once and the Broncos, who did not turn the ball over, were able to take advantage.
"They were absolutely huge," McClelland said. "We capitalized on two of them and us not turning it over is always a positive."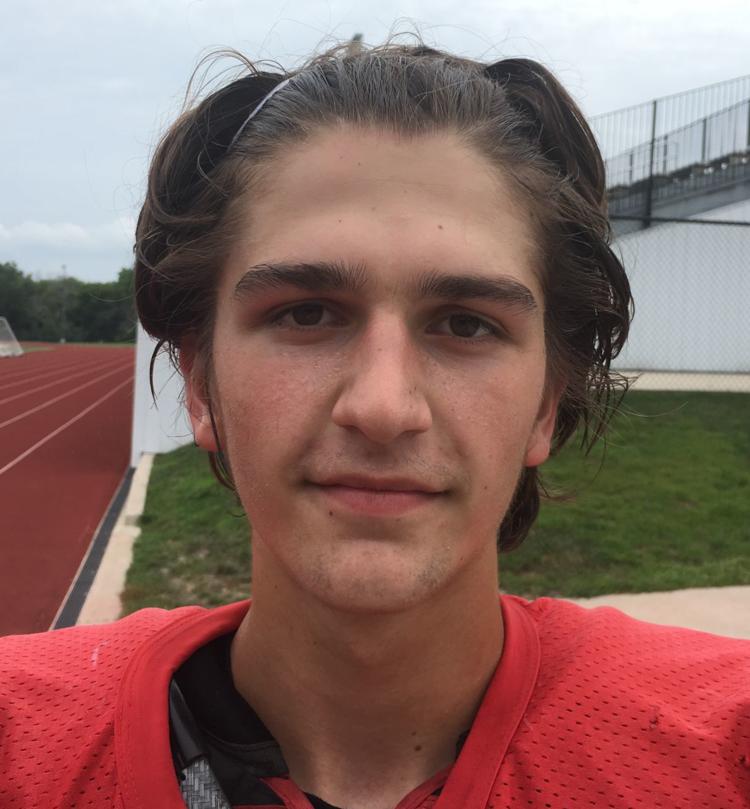 Wolf went 14 of 21 for 166 yards and a touchdown through the air and added 37 yards rushing and two scores on six carries. Hempel caught six passes for 76 yards and a touchdown.
Badger, which runs the triple option, was led by Cole Gabor-Pullen with 139 yards on 21 carries.
CASE 16, BRADFORD 13: The Eagles, coming off a loss in last week's rain-delayed game against Oak Creek, scored the game-winning touchdown in the final minute Friday to beat the Red Devils in a Southeast Conference game at Kenosha.
Case (3-4, 2-3 SEC) led 10-0 at halftime, but Bradford (1-6, 1-4) scored a touchdown in the third quarter.
In the fourth quarter, Nate Olson scored on a 2-yard run and the Red Devils took a 13-10 lead with three minutes left on the clock.
The Eagles would not be denied the win as they marched 60 yards down the field and capped off the drive with a 1-yard touchdown run by Ben Brawner with a minute left.
"It was a great drive by the offense to end the game," Case coach Bryan Shredl said. "The offensive line was great and it was a good mix of plays to get us the score,"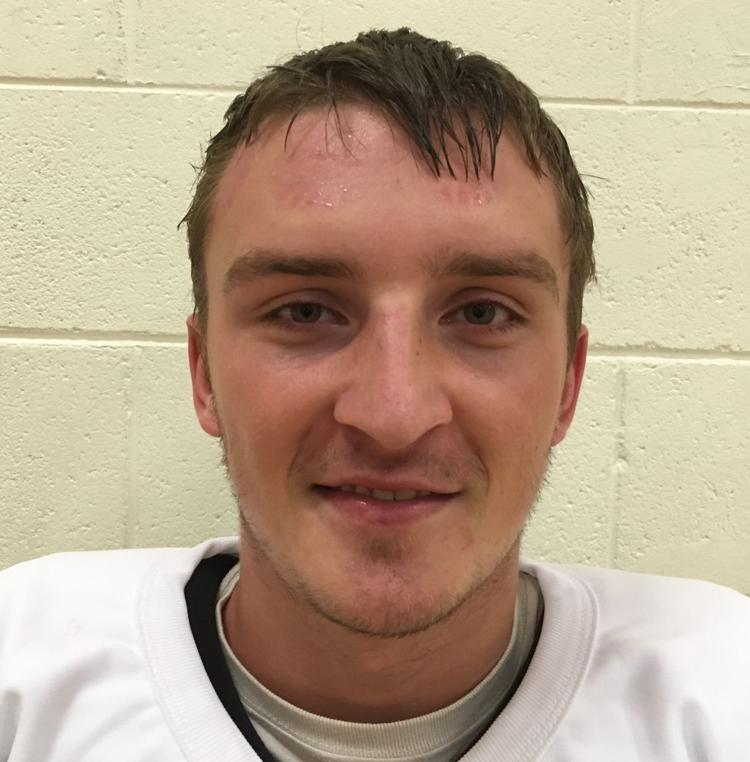 Brawner threw for 115 yards, including a 23-yard touchdown pass to JayVian Farr in the second quarter, to go along with his game-winning run. Case kicker Lamaj Muhammad opened the scoring in the first quarter with a 37-yard field goal.
Myles Guyton led the rushing attack for the Eagles with 85 yards on 19 carries.
INDIAN TRAIL 45, HORLICK 26: The Rebels did not have an answer for the Hawks during a 24-minute stretch and lost a Southeast Conference game Friday at Horlick Field.
After a tight first quarter, during which Davion Powell scored on touchdown runs of 80 and 6 yards for Horlick (2-5, 1-4 SEC) and the score was tied at 14-14, the Rebels weren't able to get anything going again until the fourth quarter.
You have free articles remaining.
In between, Indian Trail (5-2, 4-1), which beat Horlick for the first time since 2014, scored 24 unanswered points in the second and third quarters to take a 38-14 lead. Bruce Cosey finally broke the Hawks' string by scoring on a 3-yard run for the Rebels early in the fourth quarter.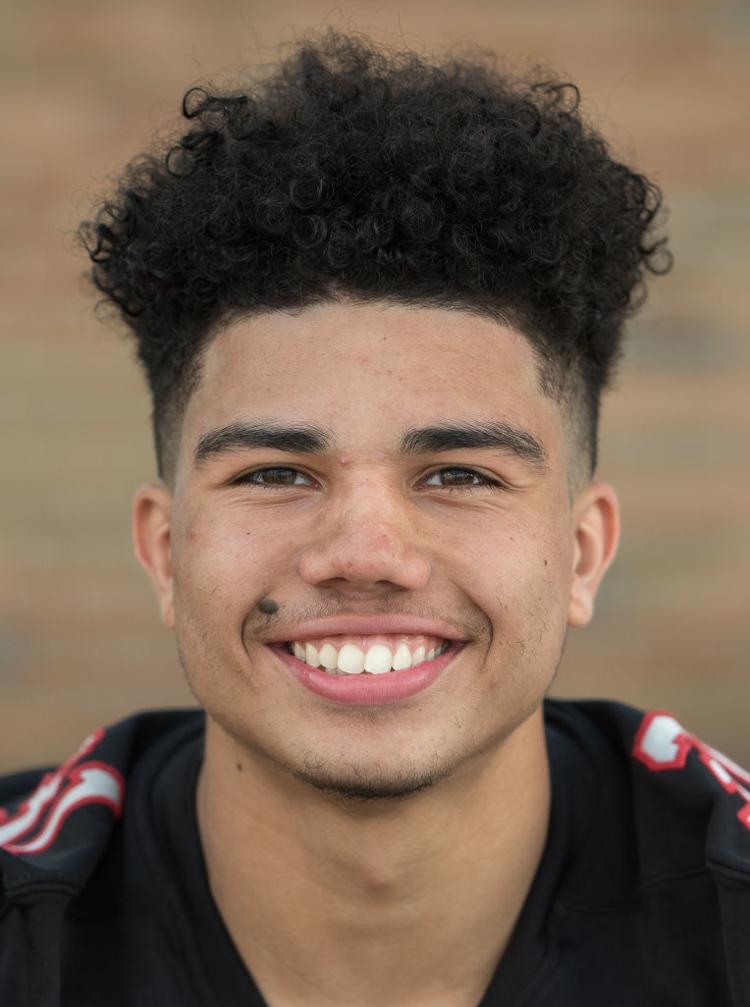 Horlick had a solid running game. Powell ran for 147 yards on 11 carries and Allieas Williams had 123 yards on 16 carries.
Blake Fletcher threw for 68 yards and added 37 on the ground and a late touchdown for the Rebels.
OAK CREEK 31, PARK 16: The Panthers kept it close at halftime, but the Knights scored twice in the third quarter and beat Park in a Southeast Conference game Friday at Oak Creek.
The Knights (5-4, 2-1 SEC) got out to a quick lead in the first quarter, scoring 13 points while shutting out the Panthers (3-4, 2-3). Park responded in the second quarter by scoring a touchdown on a run by quarterback Ricky Canady and making the two point conversion. The Knights added a field goal for a 16-8 halftime lead.
Oak Creek effectively took over the game in the third quarter with a pair of touchdowns for a 31-8 lead heading into the fourth quarter.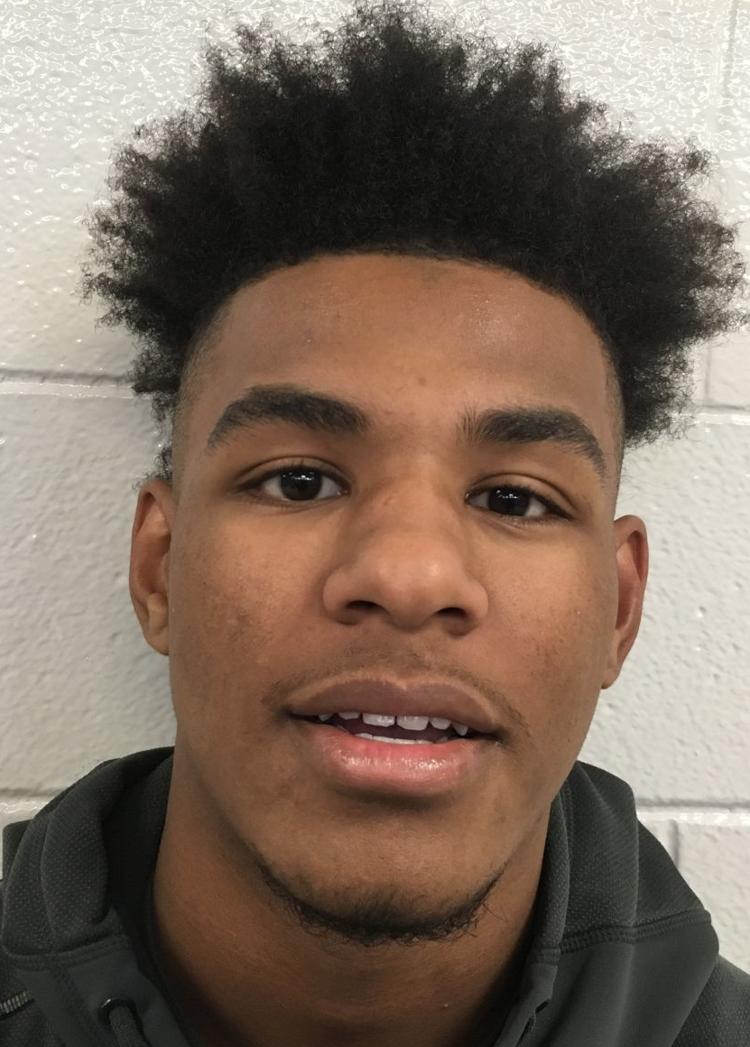 The Panthers added another touchdown run by Ricky Canady early in the fourth quarter, but Park wasn't able to score again.
With this loss, Park needs to win its final two games of the regular season to be eligible for the WIAA playoffs.
CATHOLIC CENTRAL 34, DOMINICAN 28, OT: The Hilltoppers and Knights traded scores most of the night and went to overtime, but Catholic Central got a huge defensive play from Henry Amborn in overtime and scored on their own extra possession for a Metro Classic Conference victory Friday at the Topper Bowl in Burlington.
After Dominican tied the game 28-28 on a late touchdown to send the game into overtime, the Hilltoppers (4-3, 3-2 MCC) knew that they needed a big play to start, and Amborn answered the call.
The sophomore defensive back intercepted Dominican on its first play of overtime to set up Catholic Central's overtime attempt.
"It was a big play by Henry that we needed," Hilltoppers coach Tom Aldrich said. "He made a great break on the ball and made the play to give us the momentum."
Quarterback Brandon Pum ended the game with a 7-yard touchdown run.
"It was an all-around great team effort tonight," Aldrich said. "There are still some things to work on, but I am very proud of the boys and how they played tonight."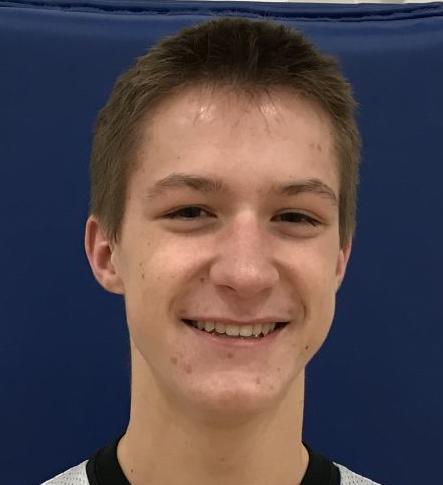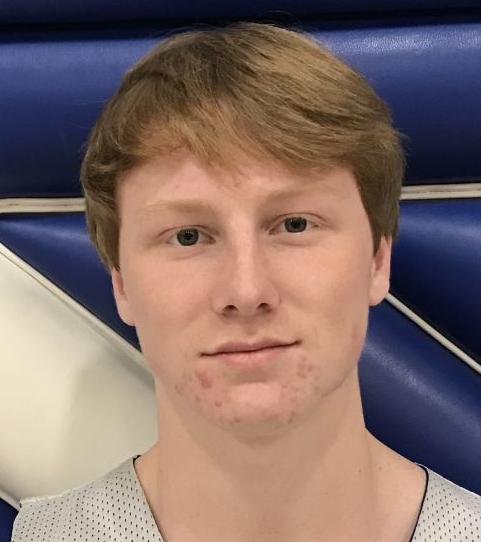 Pum was 5 of 12 passing for 157 yards and two touchdowns to go along with his touchdown run. David Doerflinger caught three of those passes for 107 yards and one score, a 53-yard reception.
Running back Reid Muellenbach rushed for 128 yards and two touchdowns.
The game featured 11 turnovers — Catholic Central lost six of its eight fumbles and Dominican was intercepted five times.
Boys soccer
PRAIRIE 4, ST. CATHERINE'S 1: In a battle between two city rivals, the Hawks scored early and shut out the Angels until late in the second half for a Metro Classic Conference victory at Wind Point.
Prairie (8-1-3, 3-0-1 MCC), ranked second among Division 4 teams in the Wisconsin Soccer Coaches Association state poll, got a standout performance by senior midfielder Luis Garduno, who was involved in all four Hawks' goals.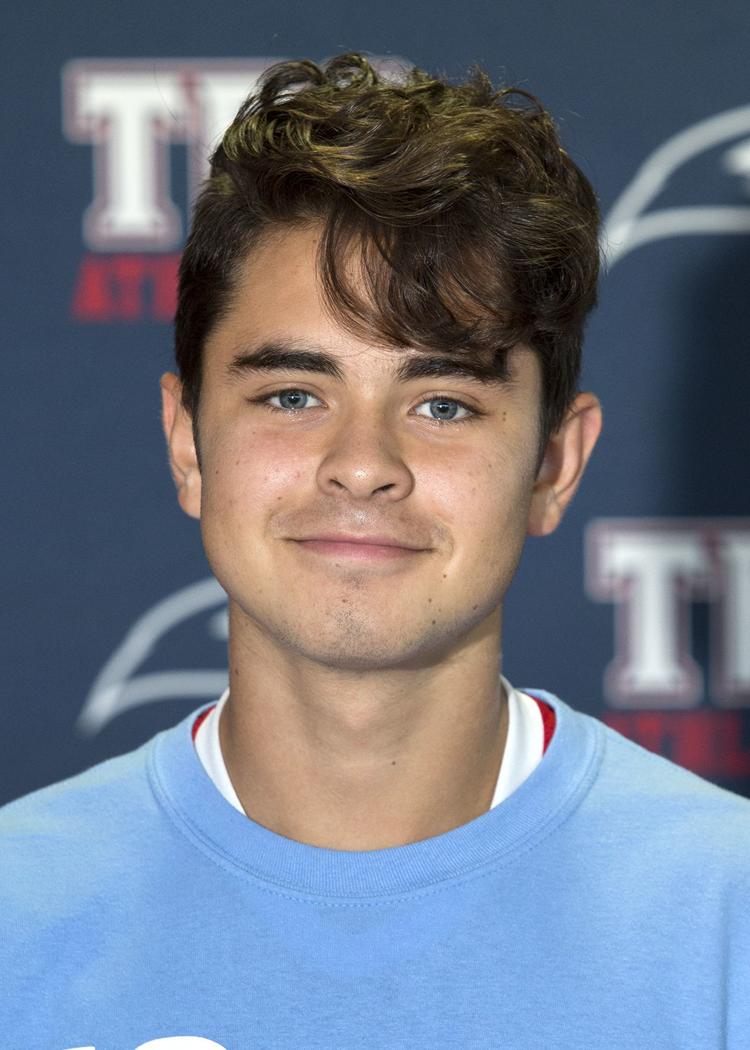 He struck in the third minute with an unassisted goal, then assisted on goals by senior midfielders Jason Frosch and Max Yde to give the Hawks a 3-0 lead at the half.
"We did a great job of converting some of our early chances, which is crucial against a team like St. Catherine's," Prairie coach Corey Oakland said.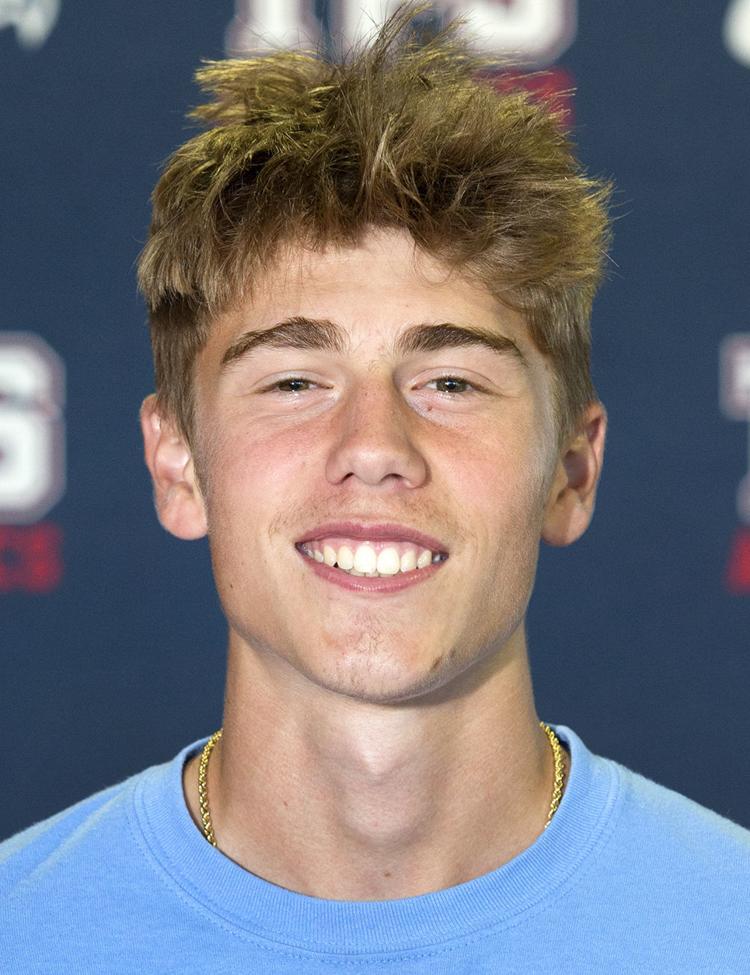 Frosch scored the Hawks' final goal in the 51st minute, off another Garduno assist, to give the Hawks more breathing room.
The Angels (5-6-1, 2-2-0) missed on some early opportunities to tie or take the lead, which really hurt them, St. Catherine's coach Ben Lake said.
"We had some really good early opportunities in the first 20 minutes that we just did not finish and was tough to bounce back from," Lake said.
Junior Aleksi Estrada scored the lone goal for the Angels in the 84th minute.
RACINE LUTHERAN 4, MILWAUKEE MARSHALL 4: The Crusaders charged back from a 3-0 first-half deficit, scoring four of the last five goals and earning a nonconference draw Friday at Pershing Park.
Lutheran (1-6-2) trailed 3-0 when freshman Steel Felaschi scored off an assist from Josh Sanchez in the 42nd minute. Sophomore Ben Tietyn then scored twice in two minutes — with Marshall getting a fourth goal on an own goal in between — to make it 4-3 at halftime. Felaschi and freshman Logan Rasch had the assists.
Lutheran tightened up on defense in the second half, coach Pete LaBoda said, and freshman Ivan Chairez equalized the match unassisted in the 78th minute.
Sophomore goalkeeper John Hanson made nine saves for Lutheran.
Girls tennis
BROOKFIELD ACADEMY 4, ST. CATHERINE'S/RACINE LUTHERAN 3: The Angels won two of the three doubles matches in three sets during their nonconference loss at Lockwood Park in Racine.
In the No. 1 doubles match, St. Catherine's/Lutheran's Annemarie Letsch and Anne Howard (20-7) lost the first set against Jaqueline Krohn and Ashley Zhu, but rallied to win 3-6, 6-1, 10-7.
At No. 2 doubles, Emily Poisl and Katie Liapis, playing doubles together for the first time, split the first two sets with the Blue Knights' Anna Marshall and Tess Matthews, then won the third set supertiebreaker for a 6-3, 2-6, 10-3 victory.
The Angels' Kate Smith finished the regular season 23-6 at No. 1 singles, beating Lexi Kass 6-3, 6-0.