UNION GROVE — They discuss the finer points of wrestling in the darkness of their bedroom after switching off the light at the family's 10-acre livestock farm in Kansasville.
They support each other during matches and offer congratulations after victories (a frequent occurrence) or support after tough losses (a rare occurrence).
But that brotherly love is sometimes reduced from gushes to trickles when Cade and Cooper Willis practice against each other on mat. When that happens, the dynamic between them is liable to shift from constant support to mano-a-mano macho toughness.
Neither one is going to give an inch.
Understand, there's no cheap shots or anything else that's out of line for two brothers who have combined to win 99 of 110 matches at Union Grove. Let's just say that things tend to get a little tense at times.
"We've actually had to break them up and give them both a break from each other," said Jesse Willis, their father who is the assistant to Union Grove coach Andy Weis. "But then we've had some really good times, like in Fargo (N.D.), competing at a national level in freestyle Greco (Roman). They were in each other's corner, coaching each other, high-fiving and getting each other ready.
"They stayed together and took care of each other and made sure they were ready for each match while they were out there. And that was cool to watch."
This brotherly chemistry certainly is ideal for Union Grove's program, which has never had an individual state champion in wrestling. The closest anyone came was in 1999, when Steve Winter was second at 135 pounds as a junior at the Division 2 Tournament.
Each brother has made a strong run at making program history. Cade was fifth at 106 pounds in the WIAA Division 1 Tournament as a freshman in 2018 and Cooper was fourth at the same weight as a freshman last season.
Fueled by their competitive drive and brotherly rivalry, they've each taken a big step this season. Cade is 21-0 with 10 pins and 26 takedowns at 132 pounds. He's ranked No. 1 in his weight class in Division 1 by Wisconsin Wrestling Online. Cooper is 23-2 with 14 pins and 20 takedowns at 120 pounds. He's ranked third in his weight class.
But for Weis, it's not just their excellence that's impressive. It's the excellence they inspire within their teammates simply by how they each compete on a daily basis.
"They just bring a work ethic to the entire team," Weis said. "It's their ability to come in every single day at practice and give it their all. Some days may not be the best practice, but they were 100 percent maximum effort. And that really is contagious.
"Kids start looking around and see how hard they're working and they want to do that as well. They see the success and they want to find that success."
Differences between the two are minimal. At 5-foot-10½, Cooper is a half inch taller than his older brother. Cade, who is slightly more stocky, is maybe a little more of a vocal leader while Cooper is a more quiet and introspective. Both are exceptional students.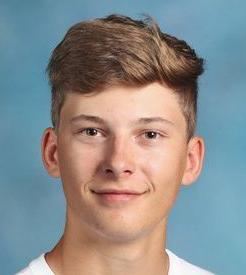 "Cade has a little more funk to his style but is really, really good at the funk," Jesse Willis said. " His work ethic is off the charts. I don't know how many people can stay with him at a practice when he's going.
"Cooper works hard — not like Cade does, but he's way more technical, way more inside his room. He doesn't change. He makes the match go his way and kind of dictates what happens."
The common denominator between the two is a genuine brotherly love — with just a few occasional bumps in the road.
"We were both on a swing set and he pushed me off," Cade said in referencing a childhood incident with his brother. "I got up limping and I limped for a couple of days. Finally, it was like, 'We need to take you in.' I had a broken leg. But we were little and we were just playing around. It wasn't on purpose."
And on their respective roads to becoming two of the best high school wrestlers in the state, occasional sparks have flown between the two. But in the end, it's all good. They understand what this dynamic is all about.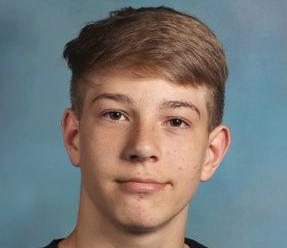 "It's real easy to get mad at him, thinking about it," Cooper said. "But then you take a step back and think how far we've pushed each other and where we've gotten because of each other in the practice room. You think about the good things rather than the bad things."
The goal for Cade this year is to get back on the podium at the state tournament after falling short of that as a sophomore. He went 2-2 and did not medal.
For Cooper, the goal is to continue his progression. He lost in the state semifinals at 106 pounds last season. But then he edged Oshkosh West's Alex Hunter 4-3 in the consolation bracket before losing 5-0 to Stevens Point's Justin Groshek in the third-place match.
If they achieve their goals, they will be each other's biggest fan.
"My dream is both of us winning a state championship in the same year," Cooper said. "That would just be awesome. Even thinking about that is real cool. It almost gives me the chills."
But if their respective journeys don't go as planned, this much is certain: Cade will be there for Cooper and vice versa.
"Both have always been there for each other and every time something goes wrong, he's either there for me or I'm there for him," Cade said. "He's always there for me and it's just stuff like that that makes me feel better, knowing f something happens or I need him, he's always going to be there for me."