There was plenty of joy in Tom Fitzpatrick's voice on Saturday afternoon. And there was some sorrow.
The Waterford High School coach saw six of his wrestlers advance Saturday afternoon at the WIAA Division 1 regional at Waterford High School. Leading the Wolverines were Hayden Halter at 126 pounds, Joshua Cherba (138), Hunter Rudzinski (145), Evan Danowski (170) and Will French (182), who won championships.
They will be joined by Sawyer Kastenson, who was second at 106 pounds.
Oak Creek won the team championship with 210 points, while Waterford was second with 201.5. Burlington (187) was third and Union Grove (138) was fifth.
Only two wrestlers from each weight class advanced to sectionals this year, instead of the usual four. So qualifiers from four Division 1 regionals will compete at one sectional on Saturday at Brookfield East.
The top two individuals at sectionals will then advance to the Division 1 Individual State Tournament, scheduled for Feb. 13 at Kaukauna.
While Waterford had a successful day, Fitzpatrick was disappointed by the loss suffered by Lucas Johnson, who was one victory from earning a state medal as a junior last season. Johnson lost his wrestleback at 126 pounds, denying him another trip to the state meet.
Among the Wolverines' leaders was two-time state champion Halter (10-0), who advanced at 126 pounds after getting a forfeit victory in the championship match. Halter is trying to go out as a state champion after falling short last season.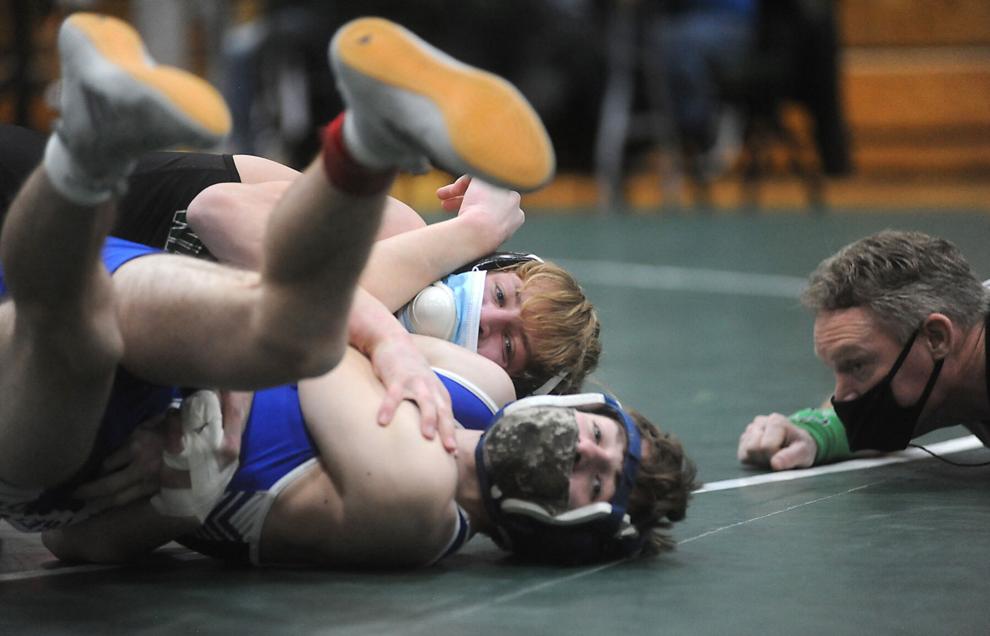 "Hayden Halter is back in full swing," Fitzpatrick said. "He's been looking good for the last month and I wouldn't want to be in his weight class right now.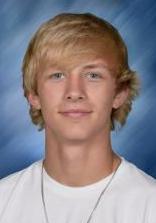 In other championship matches involving Waterford wrestlers, Cherba pinned Collin Windorski in 1:18. Rudzinski (9-2) edged Austin Skrundz of Burlington 3-2, Danowski (11-1) scored a 6-4 decision over Adam Kochiu of Oak Creek and Will French had a 10-7 decision over Tanner Rivard of Franklin.
"Will French, hats off to that kid," Fitzpatrick said. "If I had 100 Will Frenches, I'd be the happiest wrestling coach around, because this kid doesn't back down from anybody.
"He weighs 170 pounds and the guy he wrestled in the finals looks like the Incredible Hulk."
Johnson was edged 10-9 by Burlington's Jaden Bird in the championship match at 120 pounds. In the wrestleback, he lost 7-6 to Luca Paladino of Oak Creek.
"He stopped wrestling and when you do that, bad things happen," Fitzpatrick said. "This is something that we've worked on with this young man for three years and I thought maybe this time, it would be different.
"Unfortunately, it wasn't. It wasn't bad that he lost in the finals. That was a good match. But then he wrestled back for second place and couldn't rebound. So he's done. His season is over."
Burlington had two regional champions with Bird (10-0) at 120 pounds and Zeke Tiedt (10-0) at 220.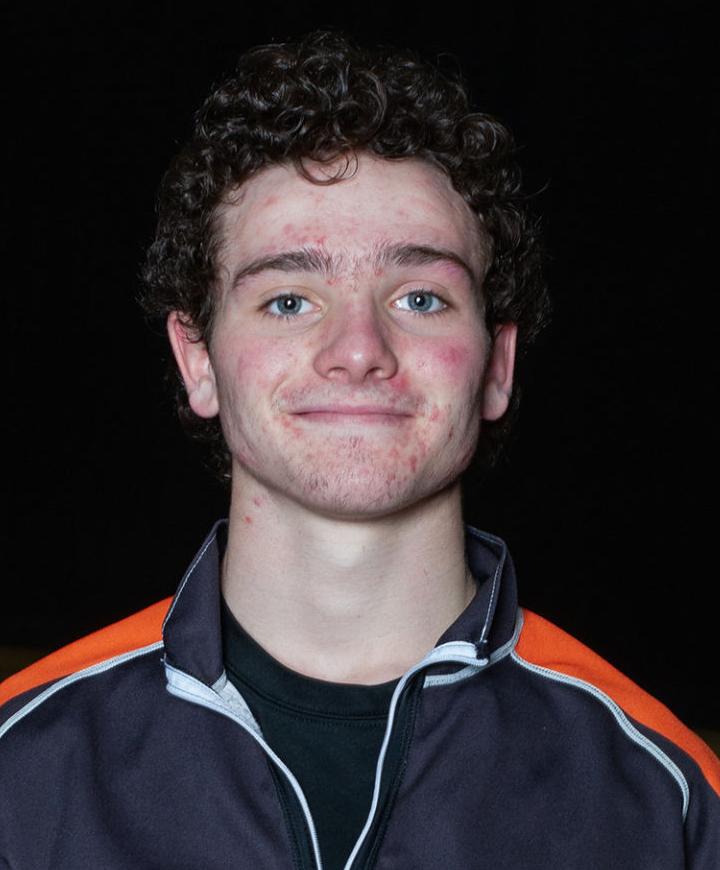 Bird, a state qualifier last season, edged Johnson 10-9. Tiedt scored a 9-5 decision over Jacob Wright of Oak Creek in his championship match.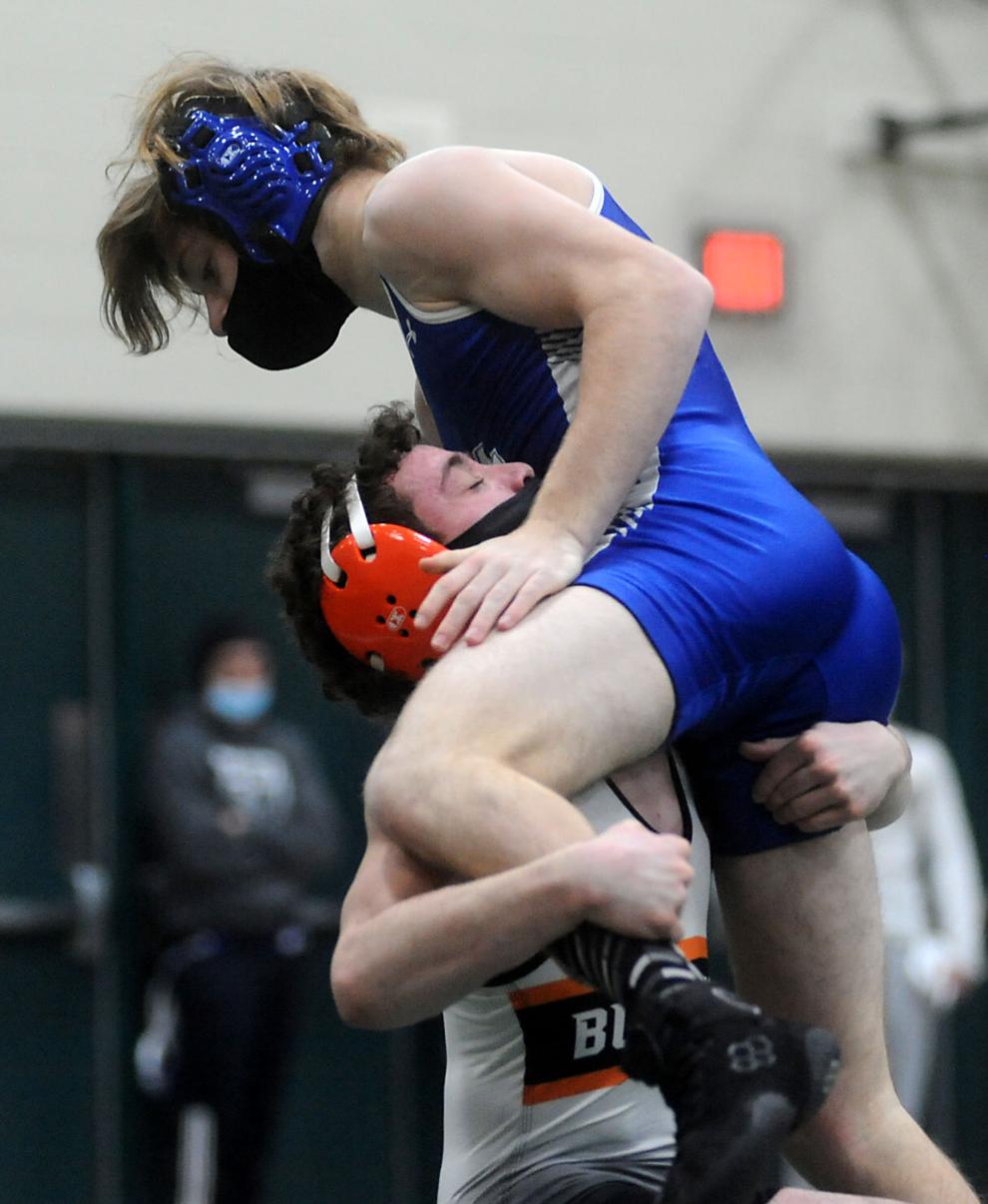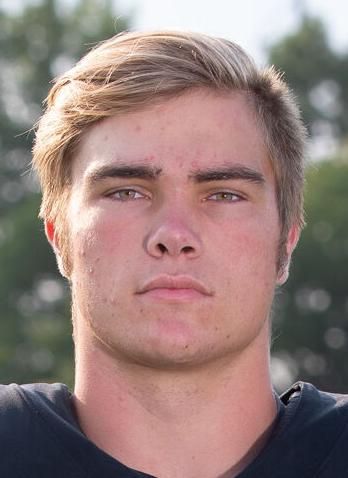 Other sectional qualifiers for Burlington were Grant Koenen at 126 pounds, Owen Shenkenberg at 138 Austin Skrundz at 145, Andrew Karnes at 160. All placed second.
For Union Grove, brothers Cade and Cooper Willis, who have earned medals at the state tournament, took another step toward redemption after falling short last season.
Cade (10-0), a senior who placed fifth at state as a freshman, pinned Fahad Aziz of Franklin in 4:46 in the 132-pound championship match. In his semifinal, he pinned Luke Funk of Waterford in 48 seconds.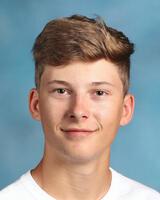 Cooper (10-0), a junior who was fourth in the state tournament at 106 pounds as a freshman but is at 152 this season, decisioned Seth Swanson of Franklin 7-1 in the championship match.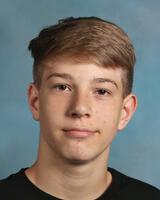 "Both of them are really hungry, especially with Cade being a senior this year," Union Grove coach Andy Weis said. "He came out and was firing on all cylinders. He kept his foot on the gas and was looking to score points in the final match before he got the pin.
"It's the same thing with Cooper. He finished out last year at 120 and now he's up to 152 and he's adjusting quite well."
Also for Union Grove, Travis Moore (9-1) scored a 14-2 major decision over Andrew Karnes in the 160-pound championship match. And Trae Ford (8-1) pinned Casey North of Waterford in 5:53 in the wrestleback at 195 pounds.
Park also was at the Waterford regional, but had no wrestlers compete.
Meanwhile, Horlick opened its season Saturday at the regional at West Allis Central. Sophomore Demarion McCray (3-0) earned a berth in the Brookfield East Sectional with a 14-5 major decision over Chase Johnson of Whitnall/Greendale in the championship match at 132 pounds.
McCray went 30-12 as a freshman, with nine of his losses coming against state qualifiers. Three of those losses were to Hayden Halter of Waterford.
"He was a lot smoother and a lot more in control after getting the rust off," Horlick coach Jerry Kupper said. "He's a good kid who works hard. All my kids work hard."
Case did not have any qualifiers at the Wilmot regional.
Park, Case and Horlick were not allowed to return to practice until Jan. 19 because of city restrictions in response to the COVID-19 pandemic and no contact was allowed when practices started.
Division 2
DELAVAN-DARIEN REGIONAL: The St. Catherine's/Racine Lutheran/Catholic Central Co-op had two qualifiers for the Kiel Sectional, including champion Henry Amborn.
Amborn (11-0), a junior at Catholic Central, won a 13-5 major decision over Jared Greidanus of Delavan-Darien in the 152-pound championship match.
"He's a phenomenal talent," St. Catherine's Co-op coach Nick Loomis said of Amborn. "He should easily get through sectionals, in my opinion. He controlled every phase of the match."
Daniel Sanchez (12-5), who attends St. Catherine's, won his wrestleback to qualify at 132 pounds.
Other sectional qualifiers for the St. Catherine's Co-op were Nehemiah Falaschi (10-4) at 160 pounds, Elijah LaFountain (10-2) at 182, Emmanuel James (7-1) at 195 and Samuel Haeuser (11-5) at 220.