A freshman and a birthday girl were two of the major reasons the Union Grove High School girls golf team are back-to-back regional champions.
Freshman Norah Roberts earned medalist honors and senior Liz Torhorst shot the best round of her life — on her 18th birthday — as the Broncos totaled 361 Thursday and won the championship of the WIAA Division 1 Kenosha Tremper Regional at Bristol Oaks Country Club.
Roberts shot an 81 — eight shots better than the next pair of golfers, including junior teammate Veronica Parco — and led Union Grove to a 61-stroke victory over runner-up Westosha Central/Shoreland Lutheran (422).
Case, behind seniors Megan Ketchum and Maddie Leonard, finished third at 430 and Burlington, led by seniors Saige Heelein and Bridi Allen, finished fourth at 434.
The top four teams and top four golfers from non-qualifying teams advance to next week's Kettle Moraine Sectional.
Course conditions were less than ideal as the only playable part of the Bristol Oaks course was the back nine because of heavy rains Tuesday and Wednesday. The field played the back nine twice and Roberts was the steadiest, shooting 40 the first time around.
Roberts shot 41 for her second nine holes for her 81. Parco, who shot 49 on her first nine, came back with a 40 for an 89 to tie for second with Cameron Lee of Kenosha Tremper.
"The wet conditions, and the wind, made it tough at times for the girls," Broncos coach Eric Swanson said. "The girls that struggled on the front nine recovered nicely and shot much better on their last nine holes and that was good to see."
Swanson continues to be impressed with the play of Roberts, a tournament golfer
"Norah was steady throughout the round. For her to be a regional medalist as a freshman is quite a feat. Veronica struggled on her front nine, but really turned it around."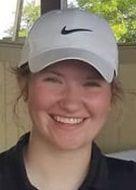 Torhorst, Union Grove's No. 4 player, opened with a 47, then came back with a 43 for a 90 to finish fourth.
"She's been on varsity for four years and has worked hard," Swanson said of Torhorst. "So it was great to see her shoot so well on her big day."
Sophomore No. 3 player Ali Torhorst rounded out the Broncos' scoring with a 101.
Case qualified for next Tuesday's sectional meet, but it wasn't easy, coach Pete Berry said. The Eagles trailed Indian Trail by six strokes for fourth place after the first nine holes.
"I was nervous all the way," Berry said. "I let them know exactly where we stood, and our seniors really came through for us today."
Ketchum carded a 103 and Leonard finished with a 104 to lead the Eagles.
"There was lot of water everywhere," Berry said. "And the wind was blowing early. But everyone had to deal with that. We just needed to stay strong."
Sophomore Ella Million helped the cause by shaving 12 strokes off her second round, from a 62 to a 50, and finish at 112. Junior Brynn Emmons carded a 111.
You have free articles remaining.
You're out of free articles
Sign in or create a FREE account to keep reading.
"One of goals when we started the season was to make sectionals and we did that," Berry said.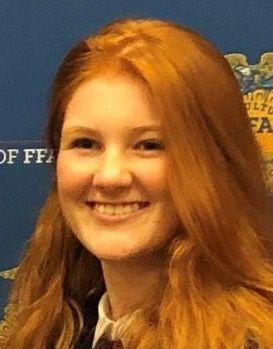 Heelein shot 53-49—102 and Allen shot 54-51—105 to lead Burlington to their first sectional berth in several years.
Park finished seventh at 484, led by a 59-47—106 from Alexis Betker, who missed qualifying for sectionals by four strokes.
Horlick had just two players, led by Liza Chiappe with a 55-53—108.
WATERFORD: Junior Sophia Schoenfeld was the only sectional qualifier for the Wolverines, who finished ninth in the nine-team field at the WIAA Division 1 Waukesha Regional at Broadlands Golf Club in North Prairie.
Schoenfeld shot 41-43 for an 84 and tied for fourth with Kylie Lanza of team runner-up Arrowhead (352). Waterford totaled 419.
Schoenfeld advances to Monday's Brookfield Central Sectional at Wanaki Golf Course in Menomonee Falls.
Meredith Boos of team champion Waukesha Catholic Memorial (334) was the medalist with a 72.
Division 2
ST. CATHERINE'S REGIONAL: Freshman Sophie Lawler finished second individually and joined in a second-place team result for Prairie at the WIAA Division 2 St. Catherine's Regional at Ives Grove Golf Links in Yorkville.
Lawler, the Hawks' No. 2 player, finished with a 95, trailing only Lakeside Lutheran junior Maya Heckman, who shot an 84.
"(Lawler) did great," Prairie coach Carrie Massey said. "She kept her composure. I am very proud of her. She has worked very hard."
Prairie sophomore Maddie Maraccini finished fourth with 100, junior Emily Eitel finished 11th with 106 and junior Sarah Fosbinder was 13th with 112. All four involved from Prairie will advance to sectionals.
"We're starting to really figure things out," Massey said. "They are young so there is not a lot of tournament experience. But this really helps now and moving forward."
Prairie totaled 413 with a four-player team, three shots behind team champion Lakeside Lutheran placed first (410). Winneconne was third (417) and Kettle Moraine Lutheran was fourth (475). The four schools advance to the Appleton Xavier Sectional on Monday at Ridgeway Country Club in Neenah.
St. Catherine's junior Olivia Moriarity finished with a 114, tying for 14th and qualifying for the sectional. The top four players who are not members of the four qualifying teams advance.
"It was good to see (Moriarity) take that next step and advance individually," St. Catherine's coach Dave Arkenberg said. "I am really proud of how she played and kept her head cool."