The Union Grove High School girls basketball team continues to impress this season.
The Broncos pushed their winning streak to seven games as they defeated Shoreland Lutheran 50-31 in a nonconference game on Tuesday night at Somers.
The Broncos (12-1), ranked seventh in Division 2 in the Associated Press state poll, have lost only to Racine Lutheran (70-59 on Dec. 14) and were dominant despite not having a player score in double digits.
Defense had a lot to do with that, holding the Lady Pacers (4-9) to just 10 baskets.
"I feel we really are starting to play together as a team and have been very balanced in a lot of these wins on offense and defense, which has been key," Union Grove coach Rob Domagalski said.
Tuesday night was no different as every player in uniform for Union Grove scored at least two points and the Broncos held Shoreland to just 16 points in the first half in taking a 35-16 halftime lead.
"I thought we came out a little flat tonight and need to do a better job of coming out with more energy and intensity," Domagalski said. "Give Shoreland a lot of credit — they came out ready to play and came after us."
The Broncos struggled from 3-point range (3 of 24) and at the free-throw line (7 of 17), but went 17 of 33 (51 percent) from inside the arc.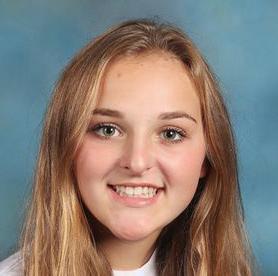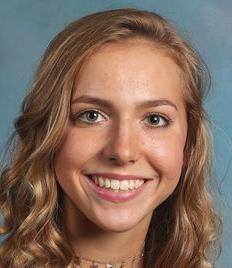 Ava Domagalski led the offense with nine points, Angela Slattery had eight and four others had at least five points. Slattery had six assists, six steals and three deflections, and Sophia Rampulla had seven rebounds.
Lauren Heathcock led the Lady Pacers with 16 points.
CASE 75, KENOSHA TREMPER 30: The Eagles poured it on early and often behind Ariyah Brooks' 31-point performance, and their defense was also very sharp in a Southeast Conference victory Tuesday at Case.
Brooks had 17 of her points in the first half as Case (9-6, 6-3 SEC) took a 42-20 lead at halftime. She finished with 12 baskets and 7 of 11 free-throw shooting.
"Brooks had a really big game for us," Case coach Wally Booker said. "She still needs to work a bit more on finishing around the basket, but she put together a great game."
The Eagles got a double-double from Bree Jones with 17 points and 10 assists, and Sydni Hill also had 10 points.
"Jones also had an outstanding game," Booker said. "She did a great job of scoring and creating opportunities for others to score. Whenever she plays like the way she did today, we're a much better basketball team.
"If we can get Hill going at the same time as Brooks and Jones, we're really going to be a tough team to beat."
No one scored more than seven points for the Trojans (3-12, 1-8), who scored just 10 points in the second half.
RACINE LUTHERAN 68, PRAIRIE 24: The Crusaders jumped out to a 43-12 lead at halftime and won a Metro Classic Conference game at Lutheran.
"We came out and got to play the speed of the game that we liked," Lutheran coach Steve Shaffer said. "We got into a nice rhythm to start out the game and were able to play the way we like early on."
Caroline Strande led the Crusaders (13-0, 7-0 MCC), ranked third in Division 4 in the Associated Press state poll, with 23 points, six steals and seven assists while playing about half the game. Morgann Gardner had nine points and four rebounds, Nevaiah Bell-Tenner had seven points and five rebounds, and sophomore Bella Jaramillo came off the bench to score 11 points, going 3 of 6 from 3-point range.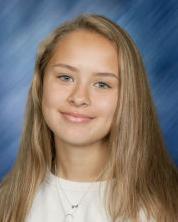 You have free articles remaining.
"Caroline had a nice game offensively and Bella had a strong second half for us," Shaffer said. "Our bench gave us a really good effort on the floor. We still have a few things to clean up, though, as we get prepared for this final stretch run."
The Hawks (0-14, 0-8) were led by Andrea Palmen with eight points and Sonya Babu and Sophia Lawler with five points each.
"Our girls played hard," Prairie coach Alan Mills said. "We were able to handle their press, but we struggled to shoot and turned the ball over too much (25 turnovers)."
MUSKEGO 68, WATERFORD 64, OT: After a strong first half that saw the Wolverines take a 36-25 halftime lead, fouls and turnovers late in regulation proved to be their undoing in an overtime nonconference loss at Waterford.
"In the first half, our defense was really good as we were able to protect the rim and get rebounds," Waterford coach Dena Brechtl said. "In the second half, though, we had way too many fouls and stretches where we weren't able to get anything going offensively."
The Warriors rallied in the second half behind Savanah Balcerak, who scored 17 of her 25 points in the second half and overtime, and Ali Mims, who had all 10 of her points in the second half and OT. The game was tied 58-58 at the end of regulation.
The Wolverines (8-5) got double-doubles from Katie Rohner (18 points, 10 rebounds, four assists) and Annie Benavides (15 points, 11 rebounds). Geneva Kuepper contributed 13 points (3 of 4 from 3-point range).
"We really began to lose patience in the second half and it started costing us our lead," Brechtl said. "It was our first overtime game of the season so, hopefully, by the time we have another one, the girls will be ready and make adjustments."
FRANKLIN 62, PARK 46: Alexis Betker scored a team-high 19 points and did a masterful defensive job on Franklin leading scorer Olivia Rangel, but the Panthers struggled offensively in a Southeast Conference loss Tuesday at Park.
Betker held Rangel to two points. The junior guard, who averages a team high 19.7 points, scored 17 in Franklin's 70-35 victory over Park Dec. 6.
"Betker gets the credit for holding Rangel to two points," Park coach Carey Palacios said. "We just allowed too many other players to have great games."
Park (6-10, 2-7 SEC) shot 17 percent from the field in the first half. No other player aside from Betker scored more than six points.
"We missed too many open layups." Palacios said.
Franklin (9-4, 8-1) was led by Abigail Matthews, who scored 18 points, and Macy Harris added 16.
OAK CREEK 67, HORLICK 30: The Rebels were hanging in with the Knights in the first half, but a leg injury to Nickkia Nelson left Horlick shorthanded the rest of the way in a Southeast Conference loss Tuesday at Horlick.
"We were playing and hanging around with them for a little while, but when Nelson went down they were able to put more pressure on us and we struggled with it," Horlick coach Ambrial Sanders said.
Olivia Pitrof, who was averaging 24.2 points per game, was held to nine points and led the Rebels (4-10, 1-8 SEC). Alex Cannon had eight points and Nelson had five points before the injury.
"Although we were down and going up against a great program in Oak Creek, the girls never gave up," said Sanders. "They fought hard the whole game and I'm proud of them."
For Oak Creek, which extended its SEC winning streak to 107 games, Jenna Widenski had 14 points and Paulina Hernandez had 12.
THOMAS MORE 63, ST. CATHERINE'S 42: Jaidah Blunt had 12 points and Heavenly Griffin had 10 for the Angels, but they could not stop the Cavaliers' duo of Lindsay Kirby and Erin Isabell in a Metro Classic Conference loss at Milwaukee.
Sophie Wentorf added eight points for St. Catherine's (1-10, 1-7 MCC).
Kirby and Isabell each scored 21 points for Thomas More (5-7, 4-4), with Isabell's total surpassing her average (6.9 points) by 14 points and Kirby's surpassing her average (16.2) by five points.