The Waterford High School softball team has had its share of ups and downs this season.
The Wolverines opened the year with an eight-game winning streak. What followed was a losing streak and winning streak of four games.
It appeared that Waterford was on an upswing of momentum heading into the postseason. The team went 7-2 in May and entered its WIAA Division 1 regional semifinal Tuesday as the No. 3 seed in the bracket.
The momentum more than carried over as Waterford won 15-0 in three innings over Madison La Follette at Waterford.
The Wolverines outhit the Lancers 7-2, but capitalized on mistakes. The No. 14 seeded Lancers (0-21) committed three errors and walked six batters, allowing 10 unearned runs to score.
Madison Krueger led Waterford with a home run, three RBIs, a walk and two runs scored. Savanna Denman went 2 for 2 with one RBI and two runs scored. Jaydin Kiser and Kayla Holmes each added a hit and a RBI and Felicity McPhetridge had a hit, one RBI and two runs scored.
Waterford junior pitcher Darby O'Dwyer pitched all three innings and struck out seven of the nine batters she faced. O'Dwyer threw 39 of her 43 pitches for strikes.
The Wolverines will host No. 6 seed Janesville Parker (14-7) in a WIAA regional final Thursday at Waterford. The Vikings beat No. 11 Fort Atkinson 4-0 Tuesday.
UNION GROVE 16, MILWAUKEE RONALD REAGAN 1: An 11-run second inning propelled the Broncos to victory in a three-inning WIAA Division 1 regional semifinal Tuesday at Union Grove.
The No. 5-seeded Broncos (13-10) scattered 13 hits across three innings while pitcher Emily Boyle handled things in the circle and pitched a one-hitter with seven strikeouts to slow the efforts of No. 12 seed Reagan (19-7).
Brylee Katterhagen went 3 for 3 with two runs to lead Union Grove. Ashley Bert had a double and scored two runs, and Abbey Garbie went 2 for 2 with a double and three runs.
Union Grove will play at No. 4 seed Kenosha Indian Trail in a WIAA regional final Thursday at Kenosha. The Hawks beat Horlick 15-0 Tuesday.
RACINE LUTHERAN 10, ST. CATHERINE'S 0: The Crusaders came through with a shutout Tuesday in a six-inning WIAA Division 3 regional semifinal Tuesday at Island Park.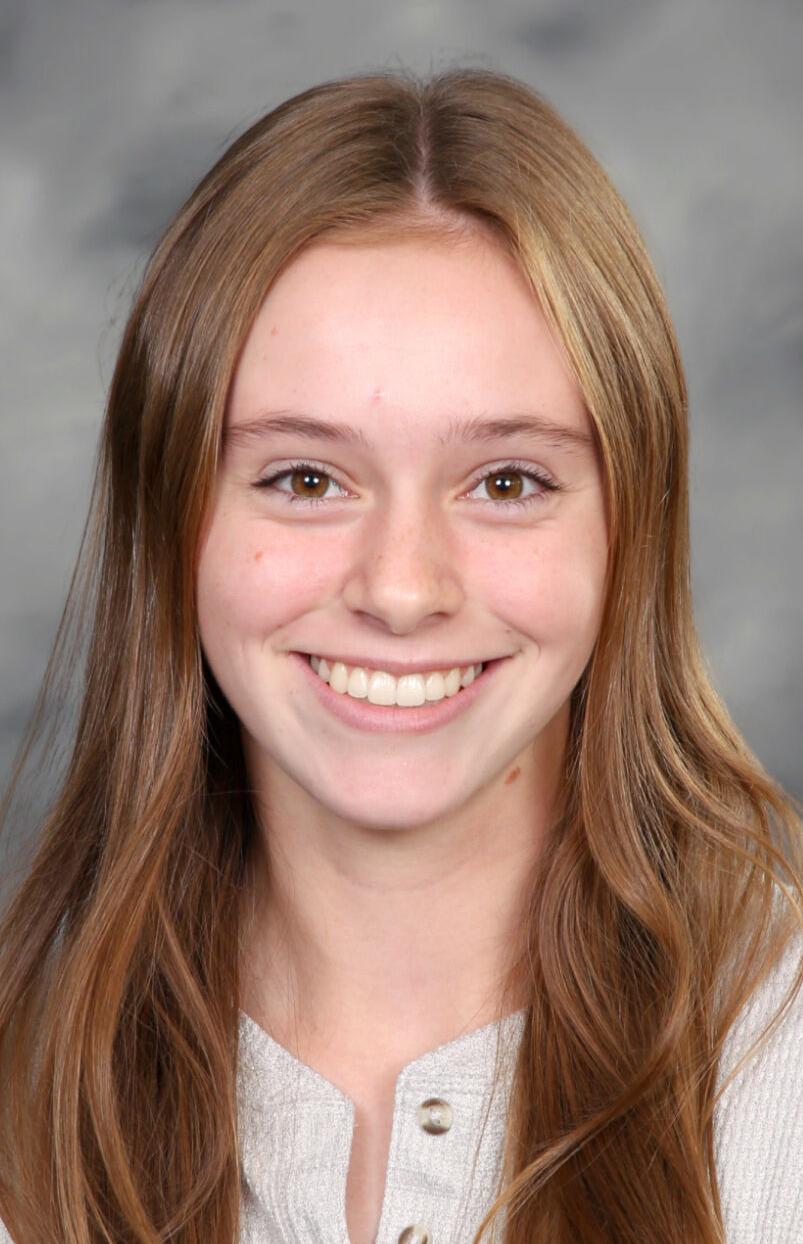 Lindsey Thoennes pitched a six-hitter to lead top-seeded Lutheran (16-3), holding St. Catherine's (5-17) to all singles and two walks, and striking out 10.
The Crusaders took a 1-0 lead in the bottom of the first inning, then broke the game open with four runs in both the third and fourth innings. Lutheran added one more run in the sixth to end the game via the 10-run rule.
"We started the playoffs with a good win tonight," Lutheran coach Becky Demuth said. "We had some outstanding defense and we hit the ball solid after going through the lineup one time. We look forward to another exciting game at Island Park."
Olivia Rosenberg led the Crusaders, going 3 for 4 with a double and two RBIs. Jenna Beaudin added two RBIs on two hits, including a double, and Kendyll Holub also had two hits, including a triple.
With the loss, the Angels saw their season come to an end. With just two seniors on its roster, St. Catherine's improved from going winless in MCC play in 2022 to winning two games this season.
"Our girls had nothing to lose, and they came out sharp, clear minded and loose," St. Catherine's coach Zach Prideaux said. "Racine Lutheran is a very good team and I expect them to continue playing well for some time yet.
"However, we were going to make them earn their win today, and we did that. We ended our season playing our best against a very good team. I couldn't be prouder of the way our girls came out to play today."
Aniesa Neave pitched a complete game for the Angels, striking out four and walking two while allowing three earned runs. St. Catherine's allowed seven unearned runs on seven errors.
"St. Cat's had some great hits and some outstanding defense to keep us on our toes," Demuth said.
The Crusaders will host Watertown Luther Prep (5-12) in a Division 3 regional final Thursday at Island Park.
OREGON 3, BURLINGTON 2: The Demons nearly flipped the No. 7-10 match up on the road at Oregon in the team's WIAA Division 1 regional semifinal.
No further details were available Tuesday night.
WESTOSHA CENTRAL 7, CASE 1: The Eagles had their season come to an end Tuesday at a WIAA Division 1 regional semifinal at Paddock Lake.
Case (5-12) just one less hit than Westosha Central (14-10), but the Eagles stranded 12 runners on base.
The Eagles struck first with an RBI from Stasia Valadez in the top of the first inning, but the Falcons quickly tied the game in the bottom of the first. Westosha Central took the lead with a run in the third, then took control of the game with a four run fourth inning.
"We couldn't get the clutch hit," Case coach Daniel Ayala said. "We went down fighting, so proud of the Lady Eagles."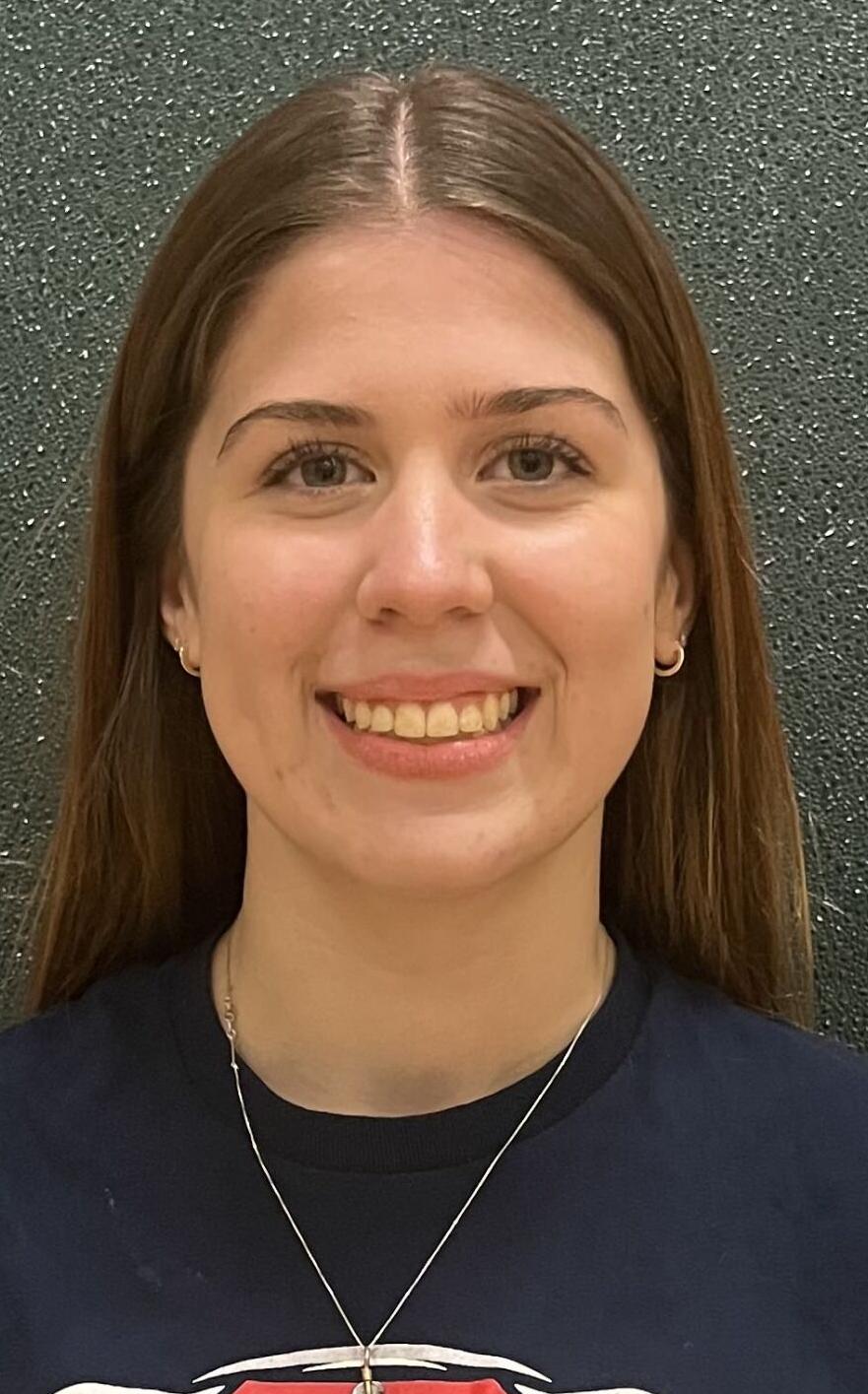 Case's lone senior, Kendal Walek, pitched a complete game in her final start, allowing four earned runs on eight hits. Walek also went 3 for 4 to lead the Eagles at the plate. Nova Zuberbuhler added two hits for Case, which committed three errors.
KENOSHA INDIAN TRAIL 15, HORLICK 0: The Rebels' season came to an end in a five-inning WIAA Division 1 regional semifinal Tuesday at Kenosha.
No. 4 seed Indian Trail (15-9) scored eight unearned runs in the first two innings by capitalizing off of seven errors made by No. 13 Horlick (4-17). Rebels coach Greg Harris said that his team was unable to get anything going offensively despite only being outhit 9-5.
"We had runners in scoring position twice and couldn't capitalize to get back in it," Harris said. "I'm very proud of this young group for going five innings in their first regional game against a tough Indian Trail team who will make a run again toward winning regionals."
Adriane Itzenhuiser and Neveah Folk each went 1 for 2 to lead Horlick offensively. Folk pitched four innings with nine hits, two strikeouts and three walks.
CAMBRIA-FRIESLAND 10, CATHOLIC CENTRAL 0: The Lady Toppers were limited to one hit in a six-inning WIAA Division 5 regional semifinal Tuesday at Cambria.
Cambria-Friesland (19-5), ranked seventh in Division 5 in the Wisconsin Fastpitch Softball Coaches Association state poll, scored two runs in the first, three in the fourth and closed out the sixth inning with five runs to end the game on the 10-run rule.
Enya Heller kept the Lady Toppers (4-10) off-balance in the circle, throwing a complete game with 14 strikeouts. Paige Kerkhoff denied Heller a no-hitter with a single and Olivia Doolittle reached on an error and stole a base.
Claire Keeker threw 5⅔ innings allowing 10 runs (six earned) on 12 hits and two walks while striking out five for Catholic Central.
Girls soccer
HORLICK 5, PARK 2: Anabella Valdivia scored all five goals for the Rebels in their Southeast Conference victory Tuesday at Horlick's Levonian Field.
Valdivia first converted a penalty kick in the 34th minute and scored her second goal in the 36th minute, assisted by Michelle Martinez. The sophomore completed a hat trick a minute later (Leylanna Cruz assist), and scored her fourth goal (unassisted) in the 45th minute. Valdivia scored her final goal in the 67th minute (Julia Hamilton assist).
Valdivia leads Horlick (15-6-1, 4-3-0 SEC) and Racine County players with 38 goals and 24 assists this season, ranking fourth in the state in both categories in statistics posted at Wissports.net. She has 100 total points and ranks second behind Cedar Grove/Belgium sophomore Cora Erickson (123).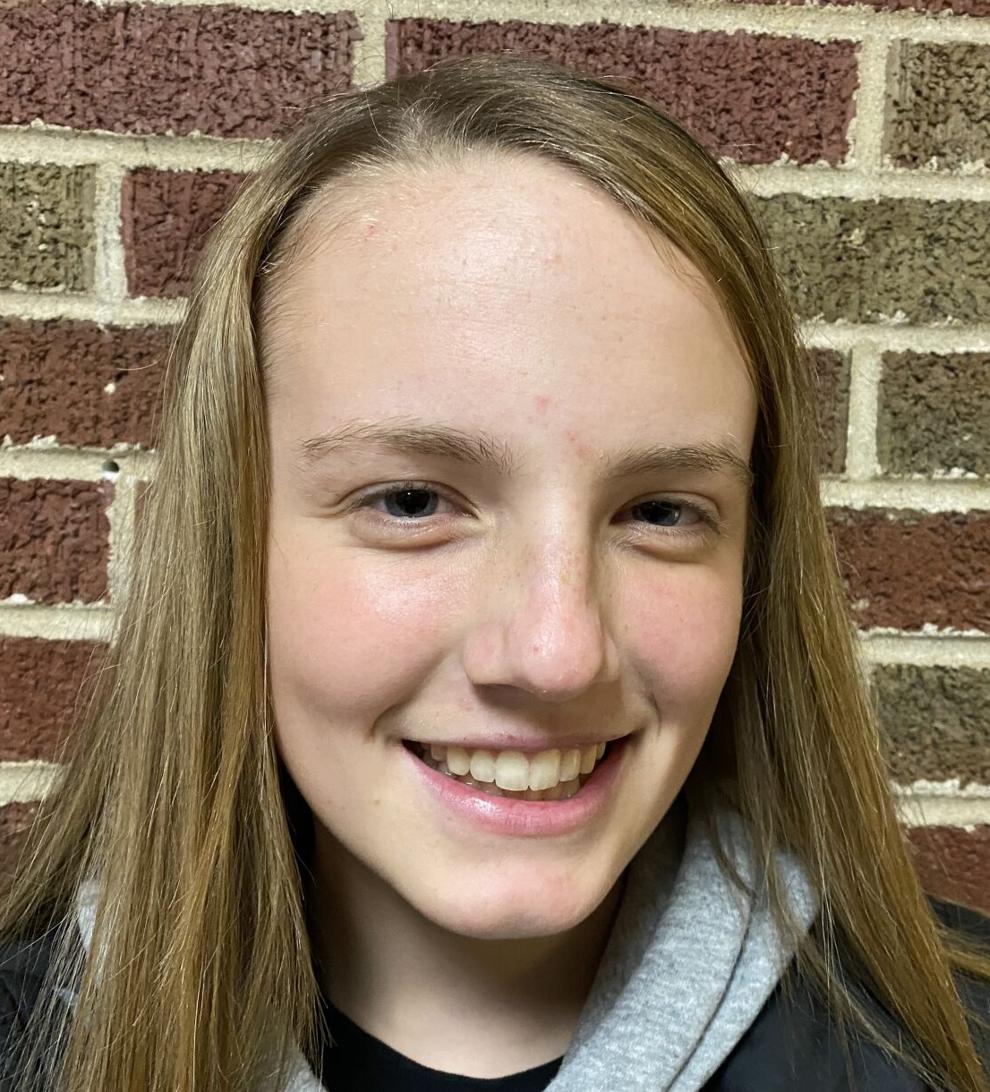 Grace Betker got the Panthers (9-9-0, 2-5-0) off to a good start by scoring the first goal of the match in the eighth minute, assisted by Izzy Wentorf. Betker scored again in the 48th minute, assisted once more by Wentorf, but the game had already slipped away for the Panthers as one of their defenders received a red card within the first 20 minutes of the match.
On a breakaway by Horlick, Park coach Brent Paeth said Park goalkeeper Rebekah Ruehle made a save, but fumbled the ball. One of the Panthers' defenders tried to stop the rebound, but used her hands and received a direct red card.
"We started the game great, putting pressure on their defense," Paeth said. "We had other chances on net after we scored, but missed our opportunities.
"After the red card, we kind of just fell apart. We shuffled some players around, hoping we would create some chances to put the score up, but Horlick's offense was too much to handle.
"I am proud of how we battled being a player down for the whole game, but all the credit to Horlick, they played a good game."
UNION GROVE 3, WAUWATOSA EAST 0: The Broncos came away with a solid win in a nonconference match Tuesday at Union Grove.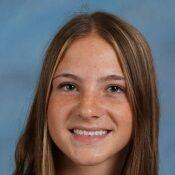 Lia Peterson scored the first goal of the match, assisted by Lexi Pettit in the ninth minute. Union Grove coach Sean Jung said that Wauwatosa (6-11-0) maintained possession of the ball throughout much of the first half.
"Wauwatosa has a lot of really technical players," Jung said. "We did a really nice job maintaining space and defensively, but we probably saw the ball for 15 minutes of the first half. They just didn't generate many chances."
Jung said the Broncos, ranked seventh in Division 2 in the Wisconsin Soccer Coaches Association state poll, made adjustments going into the second half to create more scoring opportunities.
The adjustments were successful as Pettit scored unassisted in the 46th minute to put Union Grove up 2-0, and Olivia Bushey scored her first goal of the season in the 71st minute, assisted by Pettit.
Makayla Mackiewicz made four saves in goal for the Broncos (13-3-0) for her 11th shutout of the season.
"She played really well today," Jung said. "She made a couple of nice saves on crosses. It was a nice nonconference win for us."
KENOSHA INDIAN TRAIL 7, CASE 0: The Eagles played shorthanded in a Southeast Conference loss Tuesday at Kenosha.
Case (2-11-2, 0-6-1 SEC) played with 10 players in the second half and was without starting goalkeeper Leah Hansen. Kyra Kowalske played the second half in goal and did "a great job," Eagles coach Rachel San Juan said.
"We had some pretty substantial injuries," San Juan said. "Overall, we played pretty well. The girls were tired and exhausted from yesterday, and with that being a factor, they still played very well."
San Juan gave special mention to junior defender Elise Kaesermann, who "is always a positive person for our team on the field."