Norah Roberts and the Union Grove High School girls golf team continued their march toward the WIAA playoffs with another impressive performance Saturday.
Roberts, a junior, shot a 2-under par 69 to tie for medalist honors with sophomore Mya Nicholson of Janesville Craig and led the Broncos to second place at the Janesville Parker Invitational at Riverside Golf Club.
Union Grove tied Southern Lakes Conference rival Westosha Central for second place at 317, a school record for 18 holes, and won a WIAA scorecard playoff to earn the second-place trophy. Roberts was also involved in a scorecard playoff, but lost it to Nicholson to take second place.
Middleton, the top-ranked team in Division 1 in the Golf Coaches Association of Wisconsin state poll, won the tournament at 308. Westosha is ranked second and the Broncos are ninth in Division 1.
Prairie, one of just three Division 2 teams in the 14-team field, had a solid day, taking fifth with 341.
Roberts had bogeys on two of her first three holes, but had just one more the rest of the way. She had five birdies, including one on her second-to-last hole to get to 2-under.
Nicholson, who had four birdies in her first nine holes and was at 4-under at one point, had three bogeys in a five-hole stretch to drop to 1-under, but she birdied her final hole.
Nicholson won the first tiebreaker, the back nine score, and hers was 33 to 34 for Roberts.
The same tiebreaker gave the Broncos second place in the team standings as their back nine score was better than Westosha's.
Junior Allie McBryde shot a 79 to finish 12th, senior Ali Torhorst shot an 80 to tie for 13th and sophomore Lexi Manteufel had an 89 to round out the top four for Union Grove, which broke the old Broncos record of 336 set in 2016 and matched in 2020.
For Prairie, ranked third in Division 2 of the GCAW poll, it was its best tournament finish of the season.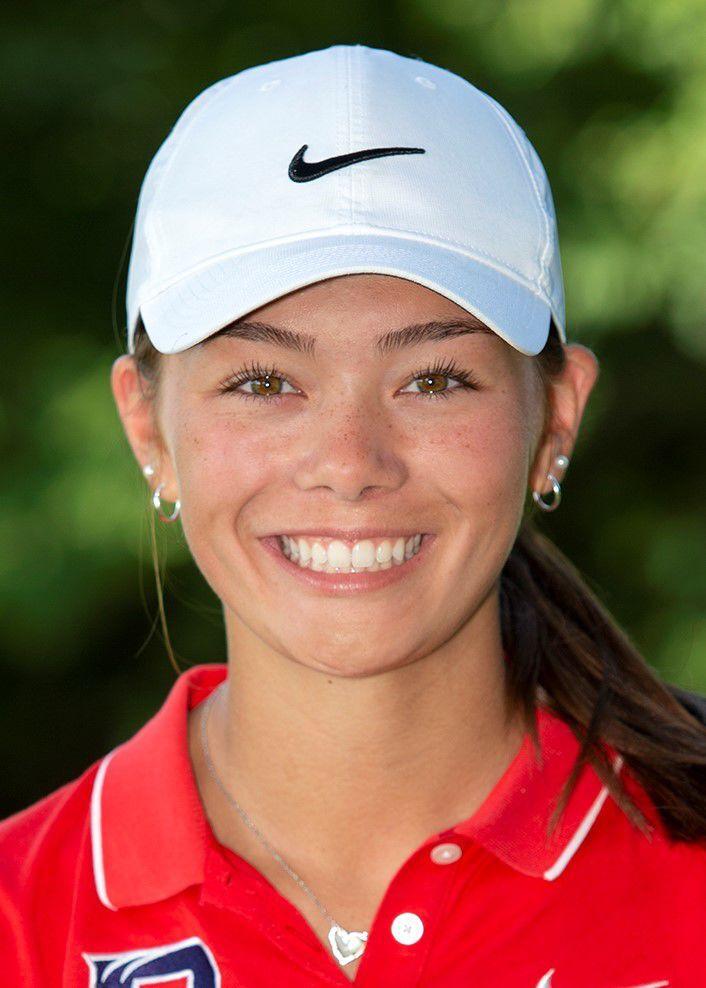 Junior Sophia Lawler led the Hawks with an 80 that tied Torhorst for 13th and included a 37 on the back nine. Senior Maddie Maracchini shot her best round of the season, an 84, and "was very impressive with her long drives and her ability to scramble," Prairie coach Carrie Massey said.
Sophomores Kadyn Peery (87) and Addy Lalonde (90) rounded out the Hawks' top four.
Tennis
PRAIRIE: The Hawks won all three of their dual meets Saturday at a four-team tournament at Kohler. Prairie beat Fond du Lac St. Mary's Springs 7-0, Kohler 5-2 and Walworth Big Foot 5-2.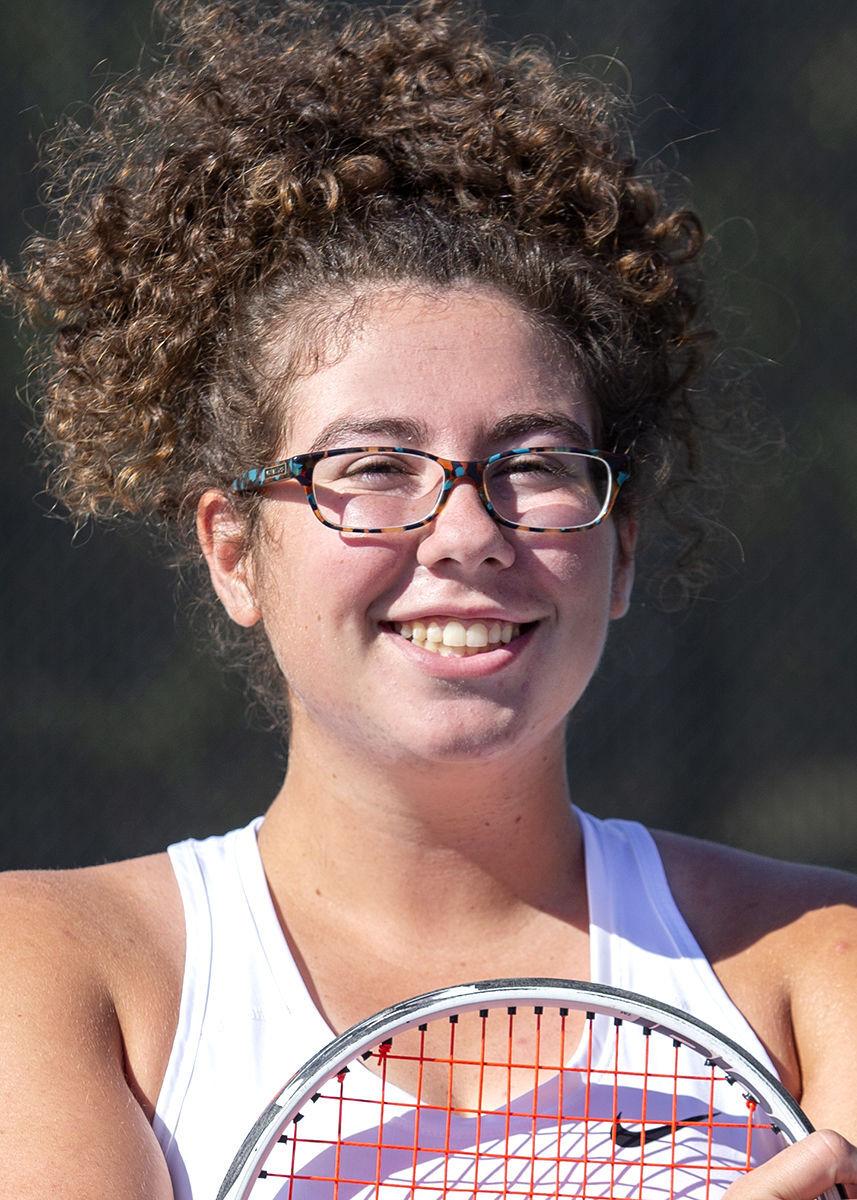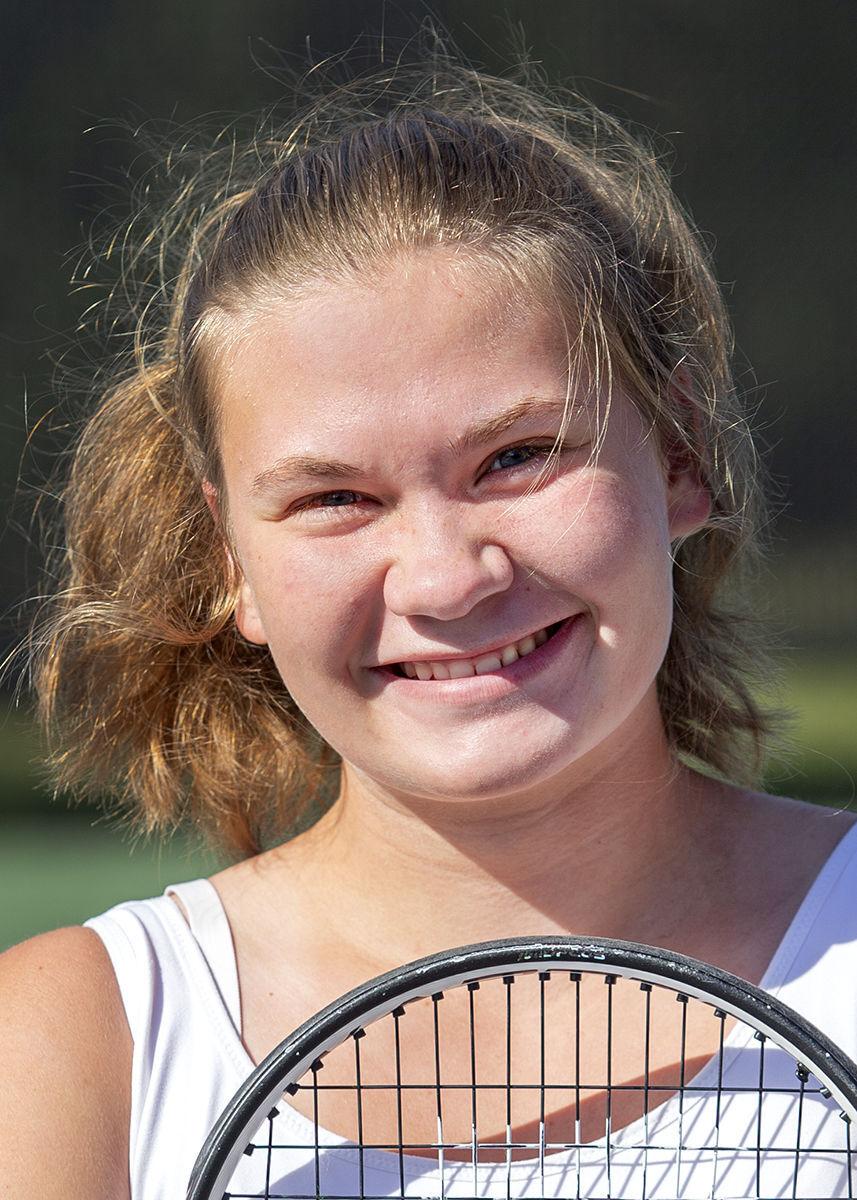 The Hawks used their regular lineup against St. Mary's Springs and Big Foot and swept doubles in both meets. Nareh Vartanian and Maggie Dreifuerst, at No. 1 doubles, won 6-0, 6-1 over Springs and 6-1, 6-3 over Big Foot. Arenie Vartanian-Salisia Servantez (No, 2) won 6-2, 6-1 over Springs and 6-2, 6-3 over Big Foot, and Shritha Reddy-Alaina Alexander (No. 3) won 6-0, 6-1 over Springs and 6-0, 6-0 over Big Foot.
In singles, Jaclyn Palmen (No. 3) and Madeline Nelson (No. 4) won both of their matches in those duals. They didn't lose a game against Springs and against Big Foot, Palmen beat Josie Giroux 6-4, 6-3 and Nelson beat Lauren Decker 6-1, 6-2.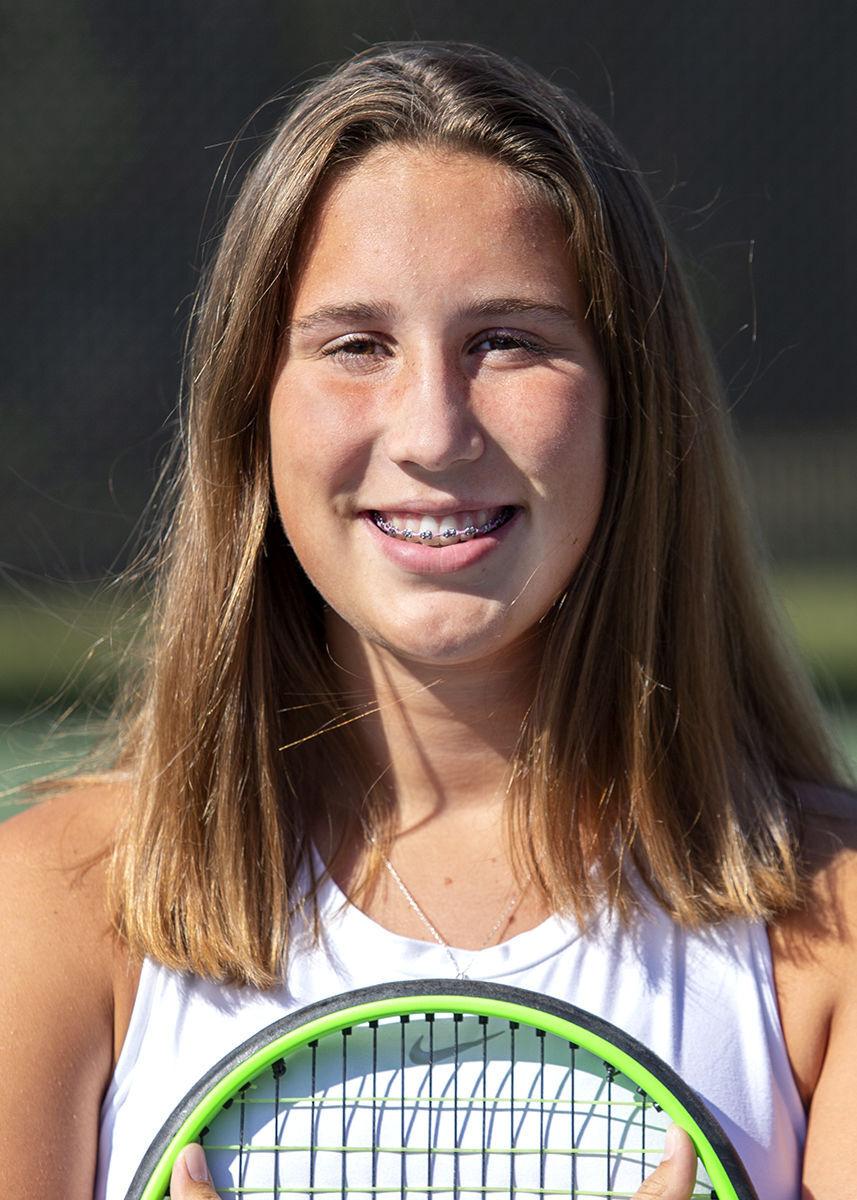 Lily Jorgenson, at No. 1 singles, beat Sophie Vande Slunt of Springs 6-1, 6-4 and lost 6-1, 6-4 to Emily Gauger of Big Foot, who finished third in Division 2 singles at the WIAA State Tournament last fall. Jorgenson also lost to Maria Burrows of Kohler 6-1, 6-4.
Molly Cookman (No. 2 singles) won against Springs and lost to Big Foot.
Jorgenson was the only player in her regular position against Kohler, which Prairie played in the season-opening USM Invitational.
Coach Nich Schafer mixed up the rest of the lineup and the Hawks won the other three singles matches. Nareh Vartanian played at No. 2 and won 6-0, 6-1, Dreifuerst played at No. 3 and won 7-6 (3), 6-4 and Servantez played at No. 4 and won 6-0, 6-2.
In doubles, Cookman and Palmen played at No. 1 and lost a third-set tiebreaker to Natalie Udovich and Sophia Torke of Kohler 3-6, 6-3, 10-7. Arenie Vartanian and Nelson won 6-4, 6-0 at No. 2 and Callah Pessin-Sina Kotzeva won 6-4, 6-4 at No. 3.
Girls volleyball
RACINE LUTHERAN: The Crusaders won their first three matches Saturday, but struggled in the afternoon matches and finished third in the Delavan-Darien Tournament.
Lutheran (11-9 overall matches) opened with sweeps of Wilmot (25-19, 25-12), Beloit Memorial (25-19, 25-12) and Lake Geneva Badger (25-22, 26-24).
After lunch, the Crusaders lost a tight match to the host Comets 27-25, 25-23, then won the first game against Janesville Parker before losing 22-25, 25-22, 15-9.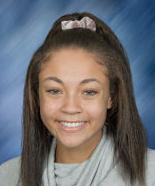 Freshman middle hitter Julia Kellner continued her strong varsity debut season by leading the Crusaders with 35 kills and nine blocks. Mya Lequia had 18 kills, eight blocks and 26 digs, Jennarae Bloom had 67 assists and 26 digs, Lili Kading had 11 kills, 13 aces and 26 digs, Riley LaBoda had nine aces and 40 digs, Lindsey Thoennes had a team-high 47 digs and Ellie Jaramillo had 29 digs.
Swimming
CASE: Sofia Badillo won the 100-yard backstroke, took second in the 200 individual medley and was fourth in two relays to lead the Eagles to sixth place in the 11-team Pirate Invitational Saturday at Port Washington.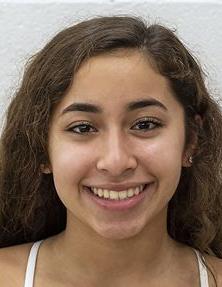 Badillo, a junior, just edged Ada Schaefer of Brillion/Valders/Chilton/Kaukauna in the backstroke, winning in 1:06.28 to Schaefer's 1:06.38. In the IM, Badillo finished in 2:22.49, about four seconds behind winner Nicole Walters of West Bend West/East (2:18.55).
Badillo led off the 200 medley relay, which was fourth in 2:05.84, and anchored the 400 freestyle relay that was fourth in 4:07.97. She swam the leadoff backstroke leg of the medley relay in 29.53, the fastest by nearly a second.
Junior Grace Gross, sophomore Madeline Cerny and freshman Jordyn Tran joined Badillo on both relays.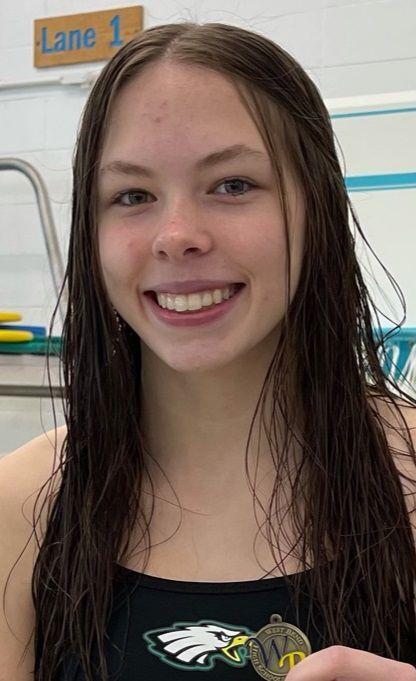 Tran was fourth in the 200 IM (2:32.57) and fifth in the 100 butterfly (1:07.15), and junior Layla Genevich was fifth in diving (356.90 points).
The Eagles totaled 206 points. The Kohler Co-op won the meet with 490 and WBWE was second with 471.
BURLINGTON CO-OP: Megan Schultz won the 100-yard breaststroke and had three other top-six finishes to lead the Demons to fourth place Saturday at the Blackhawk Invitational in Fort Atkinson.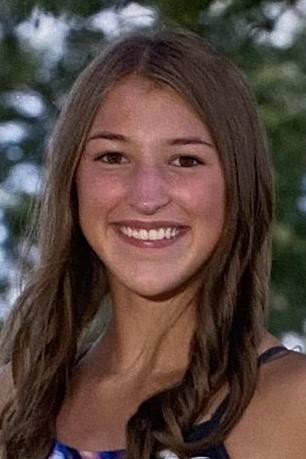 Schultz finished the breaststroke in 1:08.09, beating runner-up McKenzie Stute of Baraboo (1:10.65) by 2.56 seconds. Schultz was also fifth in the 200 freestyle in 2:01.28, along with anchoring the fourth-place 200 freestyle relay (1:47.54) and the sixth-place 400 freestyle relay (3:57.38).
Emilia Dahms, who was also on both relays, was fifth in the 100 freestyle (58.30), Katie Goetzke was fifth in the 500 freestyle (5:45.81), Andrea Smith was sixth in the 200 individual medley (2:32.20) and Maya Schaefer was sixth in the 100 butterfly (1:07.21).
PRAIRIE/ST. CATHERINE'S: Sophomore Zoe D'Alessandro had two top-four individual finishes and helped PSC Aquatics' 200-yard freestyle relay finish fifth at the Dog Days Invitational Saturday at Greenfield High School.
D'Alessandro finished third in the 100 breaststroke in 1:14.21, fourth in the 50 freestyle in 27.55 seconds and anchored the 200 freestyle relay that finished in 1:58.83. Sophomore Georgia Swedberg, senior Lilie Larson and senior Evelyn Swedberg were also on the relay.
PSC Aquatics finished ninth in the 15-team meet with 90 points.