It wasn't one of his team's best performances, first-year coach Joe Manley said.
But say this about The Prairie School girls soccer team: The Hawks did what they had to do to win a share of the Metro Classic Conference championship.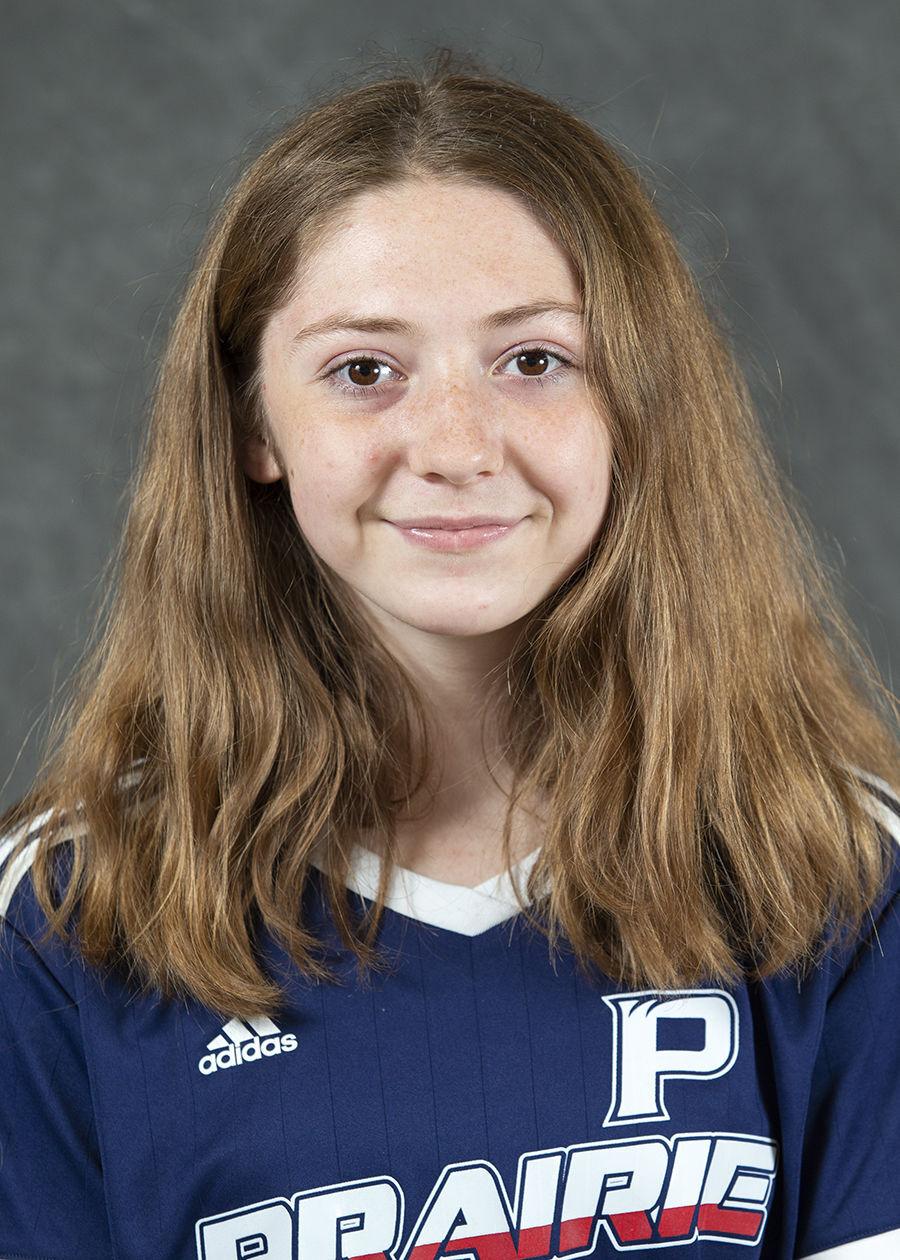 Fiona Anton scored two goals and the Hawks defeated Whitefish Bay Dominican 3-2 in an MCC game at Uihlein Soccer Park in Milwaukee.
Prairie (9-1-1, 7-0-1 MCC), ranked second in Division 4 in the Wisconsin Soccer Coaches Association state poll, tied Kenosha St. Joseph (7-0-1 MCC) for the championship.
"With the heat and this being the last day of school, we didn't bring the energy we should have," said Manley, who replaced Corey Oakland as the Hawks' coach prior to this season.
It marked Prairie's second straight MCC championship dating back to 2019, when it won the WIAA Division 4 state title.
Anton scored in the 12th minute followed by a goal by Eric Kutsch in the 43rd minute to give Prairie a 2-0 lead at halftime. Amelia Ropiak assisted on both goals.
The Hawks took a 3-1 lead in the 70th minute when Kutsch assisted Anton on her second goal.
Both of Dominican's goals came on penalty kicks.
Audrey Braun had two saves for Prairie, which rallied from a 5-2 deficit to tie St. Joseph 5-5 on May 26.
RACINE LUTHERAN 5, MARTIN LUTHER 2: Sarah Strande had a hat trick for the Crusaders in a Metro Classic Conference victory at SCORe in Caledonia.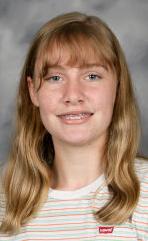 Strande, a sophomore, leads Lutheran (3-8-1, 2-6 MCC) with 15 goals.
Bella Jaramillo scored on a penalty kick and on a free kick. Sam Coolidge had six saves.
"We're starting to really jell," Lutheran coach Peter LaBoda said. "The kids are reaping the rewards from working hard. The record doesn't show it, but they're doing good things."
SHORELAND LUTHERAN 2, CATHOLIC CENTRAL 1: In a battle for third place in the Metro Classic Conference, the Lady Pacers held on for a victory over the Lady Toppers in an MCC match at Bushnell Park in Burlington.
Shoreland scored in the 13th minute to lead 1-0 at the half, then added a second goal in the 56th minute for a 2-0 lead.
Junior Julia Klein made it interesting by scoring unassisted for Catholic Central (5-4-1, 4-3-1 MCC) in the 87th minute, but the Lady Pacers (8-5-0, 6-2-0) held on.
The Lady Toppers outshot Shoreland 11-8.
KENOSHA ST. JOSEPH 5, ST. CATHERINE'S 1: The Angels got their act together and played better in the second half of their Metro Classic Conference loss to the MCC co-champion Lancers at Anderson Park in Kenosha.
St. Joseph (11-1-2, 7-0-1 MCC), ranked third in Division 4 in the Wisconsin Soccer Coaches Association state poll, led 4-0 at the half on a 90-degree day. St. Catherine's (3-10-0, 2-6-0) got its defense going in the second half and kept the Lancers at bay for much of the final 45 minutes.
Sophomore Julianna Wilkey cut the Angels' deficit to 4-1 with a goal in transition midway through the second half.
"We played our best second half of the season, even with the conditions," St. Catherine's coach Ben Lake said.
Sophomore goalkeeper Katelyn Gordon had 10 saves for the Angels.
BRADFORD 7, HORLICK 2: The Rebels were within 2-1 going into the second half of this Southeast Conference game at Horlick's Levonian Field, but the Red Devils erupted for five goals during the final 45 minutes.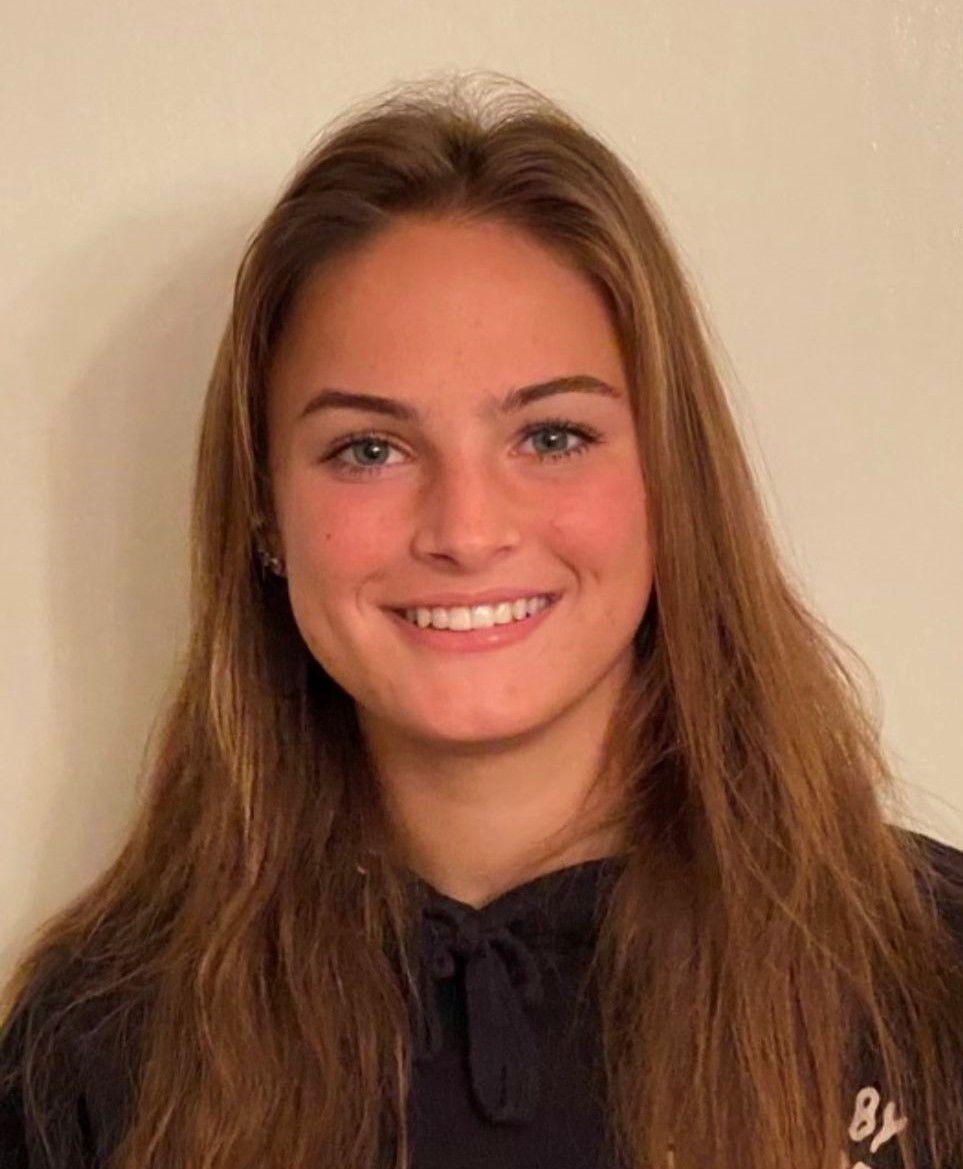 Morgan Lock scored both goals for Horlick (1-9, 0-7 SEC). Kaylea McCabe and Lexi Berrhinger each had an assist.
Leading the defense, Horlick coach Becky Hallebach said, was Crystal Ruvalcaba.
MENOMONEE FALLS 3, BURLINGTON 1: The Demons held their own against the state-ranked Indians, but fell short in a nonconference match at Menomonee Falls.
"It was the hardest game of the year, played on brand new turf, but I thought our girls dealt with the conditions well," Burlington coach Joel Molitor said."
Aleah Reesman scored the only goal for Burlington (3-7-2) and it was one to remember.
"It was a candidate for a goal of the season," Molitor said. "She struck it from the left side from about 25 yards, and she curled it inside the far post. It was unstoppable."
Menomonee Falls (9-4-1) is ranked eighth in Division 1 in the Wisconsin Soccer Coaches Association state poll.
Softball
RACINE LUTHERAN 12, LIVING WORD/HERITAGE CHRISTIAN 0: With at least a tie for their second straight Metro Classic Conference championship secured Thursday, the Crusaders came back with a strong effort in a nonconference game at Jackson.
Mac Burns led a 10-run first inning with a grand slam in her second at-bat. Burns went 3 for 4 with five RBIs.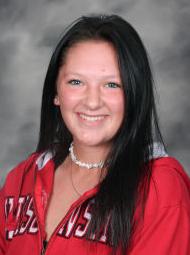 And Kat Schmierer pitched a no-hitter with 12 strikeouts and one walk. She increased her season strikeout total to 205.
Lutheran (17-3) has won 11 straight games.
CATHOLIC CENTRAL 8, SHORELAND LUTHERAN 7: Freshman Paige Kerkhoff capped a 3 for 4 day for the Lady Toppers by driving home the winning run in the bottom of the seventh inning in their Metro Classic Conference victory Friday at Congress Street Park in Burlington.
Catholic Central (14-6, 9-5 MCC), which has won six of its last seven games, led 7-1 after four innings, but Shoreland Lutheran (9-7, 8-6) rallied by scoring six runs over the final three innings, including three in the top of the seventh, to tie the game.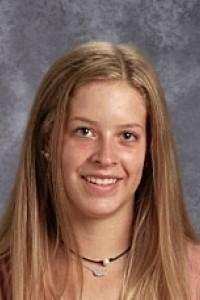 With one out in the bottom of the seventh, senior Grace Peterson reached base on an error by the shortstop, then stole second. Senior Lainey Dirksmeyer walked to put runners on first and second, and Kerkhoff followed with a single to center field to drive in Peterson.
Kerkhoff finished with a double and three RBIs and two runs scored, and freshman Autumn Weis and sophomore Claire Keeker (double) each went 2 for 4 with two RBIs. Peterson had two steals and scored twice, and Dirksmeyer and senior Morgan Dietzel (double) each scored twice.
Weis struck out nine and allowed 11 hits over seven innings.
WATERFORD 12, BADGER 3: The Wolverines celebrated Senior Night with a Southern Lakes Conference victory at Waterford.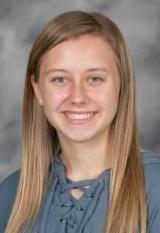 Meghan Schmidt led Waterford (12-9, 7-5 SLC) by going 3 for 4 with two doubles, two RBIs and three runs. Morgan Greil went 2 for 3 with four RBIs, Madison Krueger hit a home run and Annika Ottoson drove in two runs.
Shawna Kiser struck out two and did not allow a walk in seven innings. She gave up eight hits.
ELKHORN 11, BURLINGTON 0: The Demons were knocked out of first place in the Southern Lakes Conference by the Elks as Christina Crawford pitched a one-hitter in a battle of ranked teams at Burlington.
Elkhorn, ranked ninth in Division 1 in the Wisconsin Fastpitch Softball Coaches Association state poll, led 3-0 after four innings, then exploded for eight runs in the fifth for an 11-0 lead. The game ended after Burlington (16-3, 12-2 SLC), ranked sixth in the poll, failed to score in the bottom of the fifth.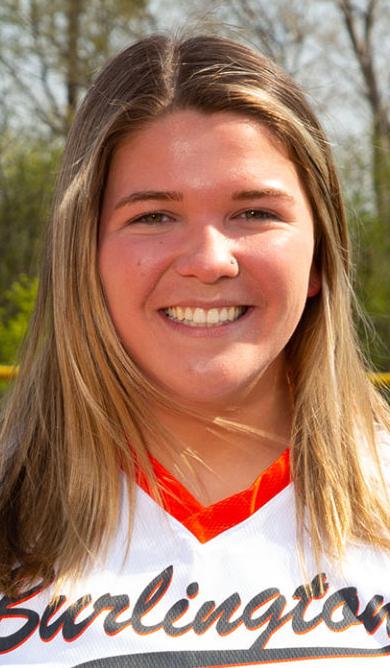 Meagan Baumeister had the only hit for the Demons. Morgan Klein went 4 1//3 innings and took the loss, striking out seven.
Crawford had nine strikeouts and no walks for the Elks (18-2, 11-1), who gave the Demons their only other SLC loss, 9-4 on May 25.