What a successful rebuilding effort this is turning out to be.
The Catholic Central High School girls volleyball team, which won WIAA Division 4 championships in two of the last three seasons, are continuing its success with an overhauled roster.
Behind five players with at least six kills, the Lady Toppers defeated Kenosha St. Joseph 25-21, 25-19, 25-11 Thursday night in a Metro Classic Conference match at Catholic Central. The Lady Toppers are ranked No. 1 in Division 4 by the Wisconsin Volleyball Coaches Association.
"It was another strong team effort for us," Catholic Central coach Wayne Schultz said. "We served extremely well and kept St. Joe out of system most of the night."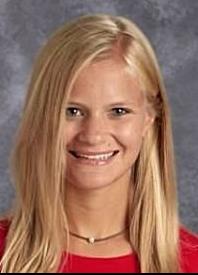 Kelly Pum, making her first start as an outside hitter, had six kills. Middle hitters Julia Klein and Jenny Rogan combined for 21 kills and three blocks.
"St. Joe did not have an answer for our middle hitters," Schultz said. "Julia Klein and Jenny Rogan were extremely active blocking."
Leaders for Catholic Central (9-3, 209 MCC) were Pum (three aces), Makayla Vos (26 digs, five assists, three aces), Klein (13 kills), Kelsee Weiss (11 kills, 26 digs), Rogan (eight kills) and Jayden Garrett (32 assists, 16 digs).
PRAIRIE 3, MARTIN LUTHER 0: Amelia Ropiak had 10 kills, 14 digs and served five aces as the Hawks stayed undefeated by sweeping the Spartans 25-14, 25-15, 25-12 in a Metro Classic Conference dual match at Prairie.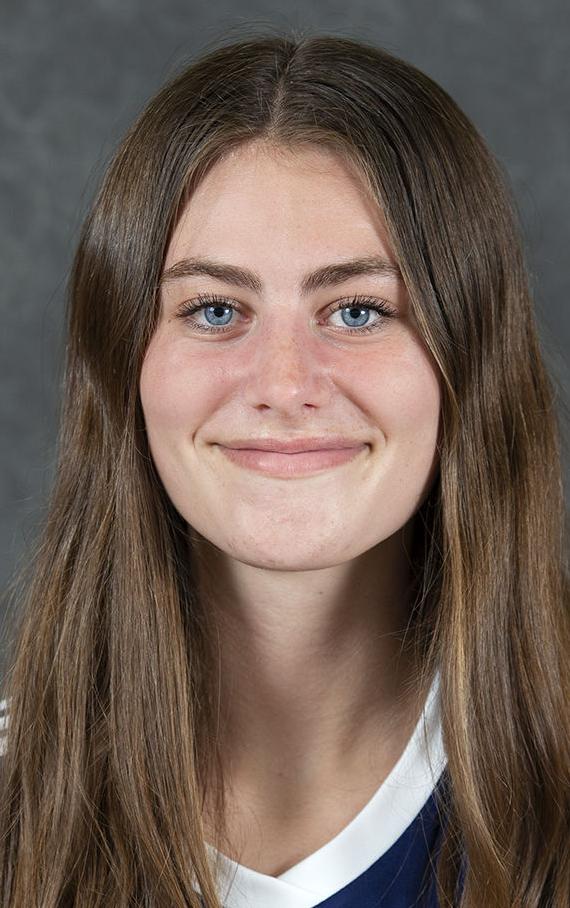 Lexi Kuvshinikov added eight kills and Cate Yunker had 31 assists for the Hawks (8-0).
LIVING WORD LUTHERAN 3, RACINE LUTHERAN 0: The Crusaders were no match for the sixth-ranked Timberwolves, getting swept 25-18, 25-15, 25-19 at Living Word High School.
Freshman left hitter Julia Kellner led Racine Lutheran (5-4) with 10 kills and also finished with four blocks. Sophomore Riley LaBoda had 23 assists and sophomore Kaitlyn Zurawski had nine digs.
"We had a tough time with the team that is ranked sixth in the state," coach Becky Demuth said. "We need to make some adjustments that we just were not able to do tonight."
DOMINICAN 3, ST. CATHERINE'S 0: The Angels struggled on offense and lost 25-17, 25-13, 25-11 at Whitefish Bay Dominican.
"We had a difficult time with the serve receive," coach Katie Olson said.
St. Catherine's ((0-10, 0-2 Metro Classic Conference) had five aces in the match.
Swimming
CASE 139, PARK 16: In the first dual meet of the season for both teams, the Eagles won all 11 events at Park's natatorium.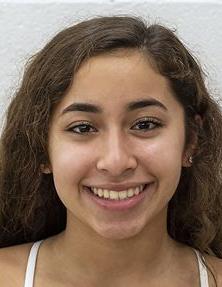 Freshman Jordyn Tran, sophomore Bronte Jansen and junior Sofia Badillo each won two individual events, with Tran winning the 200 individual medley in 2:38.55 and the 100 butterfly in 1:09.10. Jansen finished first in the 50 (28.67) and 100 (1:03.94) freestyle races. Badillo took first in the 200 freestyle (2:14.90) and 100 backstroke (1:04.17).
Senior Emilie Miller won the 100 breaststroke (1:27.28) and junior Layla Genevich finished first in the one-meter diving (176.20).
The Eagles also had the top two finishers in each of the three relay events. Sophomore Madeline Cerny and Junior Grace Gross combined with Badillo and Tran to win the 200 medley relay in 2:07.60. The quartet of Jansen, Badillo, Tran and Cerny won the 400 freestyle relay with a time of 4:19.16, and freshman Nicolette Jansen, Bronte Jansen, Miller and Gross won the 200 freestyle relay in 1:59.16.
Senior Kaydence Jones had the best finish of the meet for the Panthers, finishing third in the 50 free style with a time of 32.92.
OAK CREEK 137, HORLICK 22: The Rebels had just three swimmers in this Southeast Conference dual meet at Oak Creek, but each performed well.
Alice Stratman was edged in the 100 breaststroke (1:21.05) and also placed second in the 500 freestyle (6:07.29). Arev Buchaklian was second in the 100 freestyle (1:06.10) and fourth in the 50 freestyle (30.46). And Jorja Makovsky was third in the 200 individual medley (2:58.33) and the 100 backstroke (1:28.04).
"Oak Creek has a really good team and coaching staff and for my girls to be able to swim as hard as they did made me proud," first-year Horlick coach Brandon George said.
BURLINGTON 125, ELKHORN 45: The Demons won every event at this Southern Lakes Conference dual meet at the Wellness Center in Burlington.
Megan Schultz had four victories, winning the 100-yard butterfly (1:00.53), the 100 breaststroke (1:06.35) and swimming on the winning 200 freestyle and 400 freestyle relays.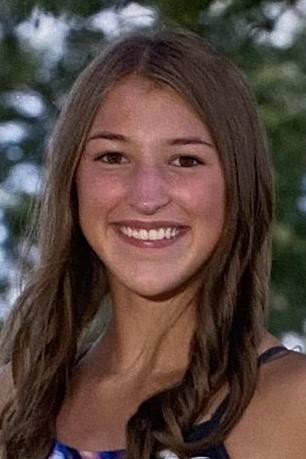 Emilia Dahms won the 50 freestyle (27.33 seconds) and swam a leg on the 200 freestyle relay (1:43.00) and 400 freestyle relay (3:50.76).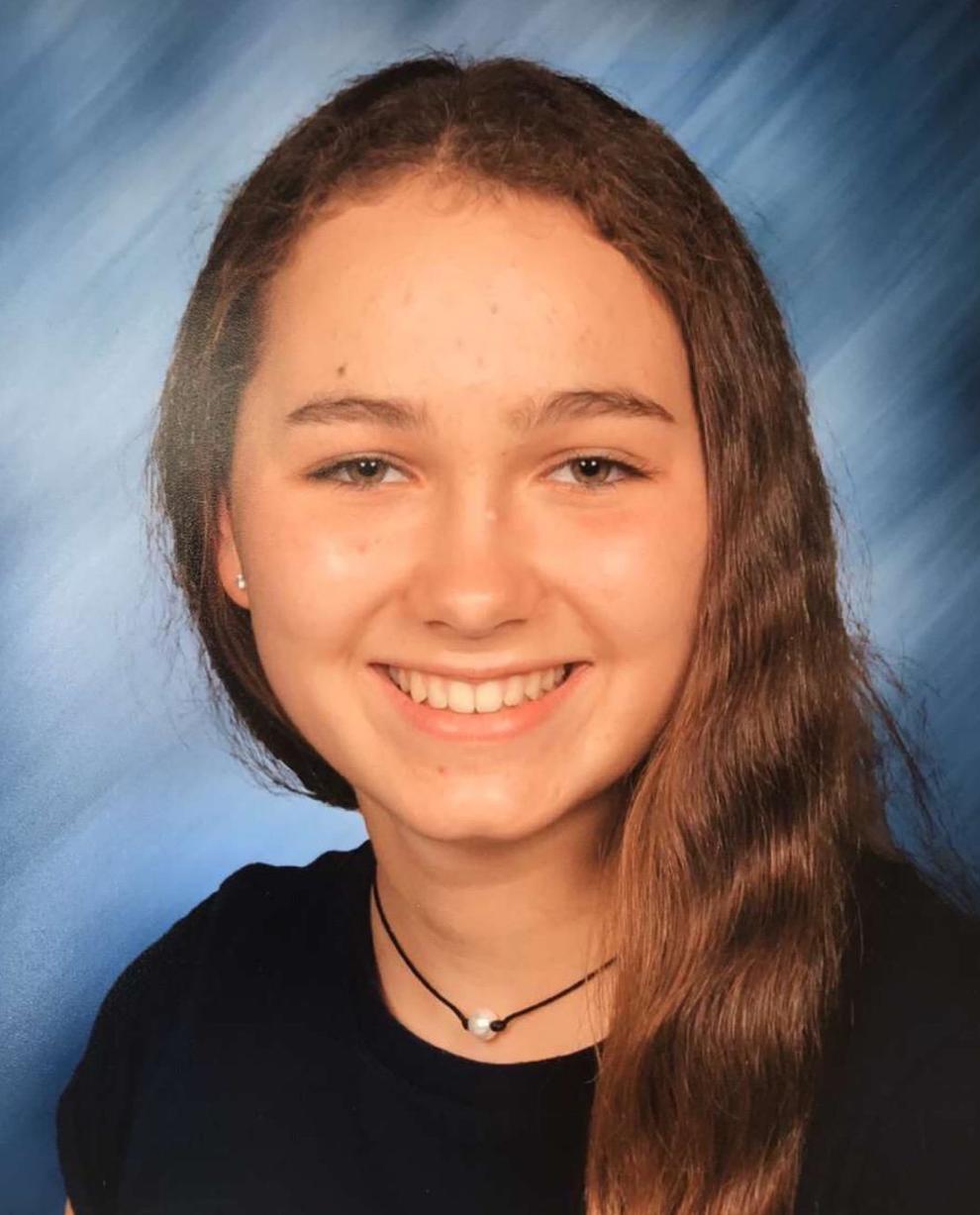 Golf
UNION GROVE 173, WATERFORD 216: Norah Roberts shot a 38 to lead the Broncos to a convincing win in a dual meet at Rivermoor Golf Club in Waterford.
Roberts, who finished third in the WIAA Division 1 Tournament last season, shot par on six of the nine holes played to earn medalist honors. Lexi Manteufel had the only birdie of the meet on the par-three seventh hole, and finished with a 43. Ali Torhorst and Allie McBryde each shot 46 for the Broncos.
Abby Stultz shot a 49 to lead the Wolverines.
Cross Country
SOUTHERN LAKES CONFERENCE RELAYS: Union Grove junior Riley Kayler finished second overall to help the Broncos place fourth at the conference relay meet at Fox River Park in Wilmot.
Kayler covered the 5,000-meter course in 20 minutes, 40.2 seconds – second only to Badger freshman Molly Deering's 19:51.89.
The Broncos' five runners combined for a time of 1:54:23.4, fourth in the team standings. Waterford placed third (1:52:40.9), led by sophomore Natalia Arteaga (21:28.12) and freshman Sydney Younk (21:48.44).
Burlington placed sixth (2:00:59.2). Sophomore Jenna Bebow was the Demons' fastest finisher in 22:34.6.
Badger won the team title with a combined time of 1:45:09.5.
In the boys race, Waterford sophomore Trever Buchanan won the freshman-sophomore race in 17:13.99 – nearly a minute ahead of Wilmot's Cael Handorf (18:11.43). The Wolverines placed fourth as team (1:38:07.3), while Union Grove was fifth (1:39:16.1) and Burlington sixth (1:43:24.6).
The Broncos were led by junior Ryan Peplinksi's 18:32.04, while Demons senior Tanner Sylvester finished in 18:09.42 – 19th in the junior-senior race.
Badger won the team title with a combined time of 1:23:47.2.
CATHOLIC CENTRAL: Junior Elsie Kmecak placed second overall—setting a school record—and helping the Lady Toppers take second at the Whitnall Falcon Invite at Hales Corners Park.
Kmecak finished in 19:32.21, a school record, according to Catholic Central coacjh Rick Koceja. She finished behind only New Berlin Eisenhower freshman Faith Wehrman (18:27.05).
The Lady Toppers had three finishers in the top 11. Along with Kmecak, junior Anastassya Murphy was eighth (21:08.29) and Bernadatte Frisch was 11th (21:28.65). Morgan Ramsey was 17th (22:30.57).
The Lady Toppers finished second in the five-team event with 55 points. New Berlin Eisenhower won the meet with 33.
Tennis
PRAIRIE 7, ST. CATHERINE'S/RACINE LUTHERAN 0: The Hawks didn't drop a set in their sweep of the Angels at Prairie High School.
No. 1 and No. 2 singles players Lily Jorgenson and Molly Cookman each swept both sets over Margarette Fischer and Elena Gaither. Prairie's Jaclyn Palmen defeated Isabella Lillo 6-1, 6-1 in the No. 3 singles flight.
In the lone doubles match of the meet, Nareh Vartanian and Magdalyn Dreifuerst swept Margarita Reyes Pena and Arianna Macias 6-0, 6-0.
WATERFORD 5, BURLINGTON 2: The Wolverines won three of four singles flights for a Southern Lakes Conference dual match victory at Waterford.
No. 2 singles Audrey Morgan defeated Riley Fischer 6-4, 6-1, while Kaylee Bridnicki beat Sydney Ewold 6-1, 6-0 at No. 3 singles. Ava Lennertz defeated Holly Adamek 6-4, 2-6, 6-3 at No. 4 singles.
For the Demons (1-7, 1-3 SLC), Adalie Rauch won her No. 1 singles match by beating Ella Schamber 6-2, 6-0.
CASE 6, BRADFORD 1: The Eagles swept the four singles flights and won a Southeast Conference dual meet at Kenosha.
Alaina Jaeck led the way at No. 1 singles, beating Nina Lall 6-0, 6-0, while Aalaiya Jacklin defeated Maddie Brown 6-0, 6-0 at No. 2.
Janavi Munagavalasa beat Alexa Didnsky 6-1, 6-2 at No. 3 singles, and Nicoline Farley defeated Victoria Roldan 6-4, 6-3 at No. 4 singles to complete the singles sweep.