The Waterford High School football team didn't need long to flex their muscles and display what has made them a state-ranked team.
Tanner Keller and the undefeated Wolverines ran the ball and ran the ball hard to beat Westosha Central 56-7 in a Southern Lakes Conference game on Friday night at Waterford.
Keller scored rushing touchdowns on the Wolverines' first three drives, with a long of 62 yards. He also gave the Wolverines (5-0, 3-0 SLC), ranked No. 10 in the Large Schools Division in the Associated Press state poll, a 66-yard punt return for a touchdown in the second quarter.
The Wolverines led 42-0 at halftime, scoring four rushing touchdowns. Not only was the offensive output impressive. The defense was just as good.
"We wanted to make (Westosha) one dimensional," Waterford coach Adam Bakken said. "We shut down the run and made them chuck the ball around. We made them work."
The Falcons (1-4, 1-2) were limited to 94 yards rushing on 28 attempts. The Wolverines averaged 11.4 yards per carry in the win with 342 rushing yards on 30 attempts with 6 touchdowns.
"It has been fun to watch," Bakken said. "We have come a long way, offensively and defensively."
Keller rushed for 143 yards on 7 attempts with 3 touchdowns, 118 yards with a touchdown from 3 punt returns and also had 16 yards receiving from 1 catch.
PARK 32, TREMPER 14: The Panthers' senior dual-threat quarterback Ricky Canady threw for 203 yards and two touchdowns and ran for 57 yards and two more scores as Park won a Southeast Conefernce game at Ameche Field in Kenosha.
The Panthers (2-3 overall, 1-2 SEC) went 3-46 in conference play over the last seven seasons, but had close calls each of the last three weeks. Those included an 18-14 loss to Indian Trail after a late Hawks' comeback in Week 3 and a 35-18 loss to Franklin in Week 4 after the Panthers trailed just 21-18 through three quarters.
"I'm just proud of our kids, man, I really am," said Panthers coach Danny Hernandez. "It's been a really tough three weeks. We know we have a good football team, and just to go through that with those guys — come close three times and then to finally break through tonight — obviously, I'm super excited for this group.
"I think they know they can win football games. I think they know they're a force, and to finally kind of do it in convincing fashion was great for us."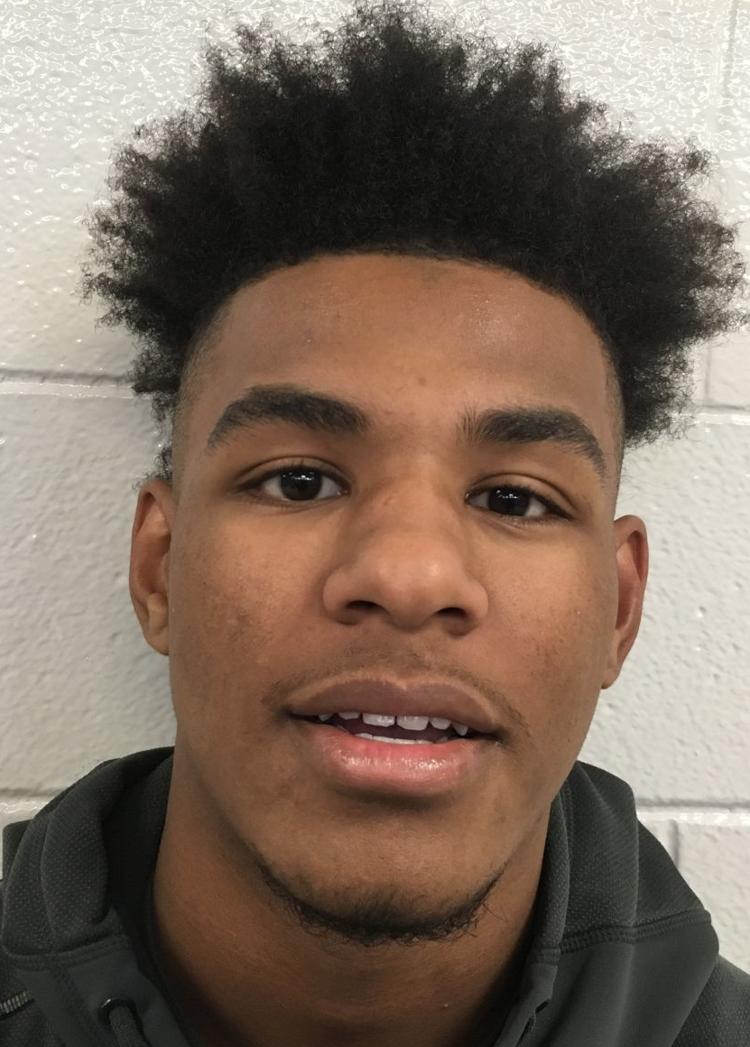 Canady's 6-yard touchdown run, a 46-yard touchdown pass to senior Terry Gamble — a flag was thrown on the play that would've brought it back, but the officials waved it off after a long conference — and a 30-yard strike to sophomore running back Shawn White out of the backfield gave the Panthers a 20-0 lead with 2 minutes, 36 seconds left in the first half.
Tremper sputtered on offense, punting on its first six possessions.
But the Trojans got life on a third-and-24 play late in the half when junior quarterback Ryan McGonegle found wide-open senior Justin Dierckens streaking down the left sideline for a 42-yard connection that cut Park's halftime lead to 20-7.
But the Panthers salted it away when Canady — after hitting junior Trey Kelley (five catches, 86 yards) for a 20-yard gain on fourth-and-18 from the Trojans' 22-yard line — scored untouched from a yard out for a 26-7 lead with 4:20 remaining.
"I thought we dominated them from start to finish," Hernandez said. "Ricky was terrific. And the defense was outstanding. A good team win."
BURLINGTON 40, LAKE GENEVA BADGER 37: The unbeaten Demons scored the go-head touchdown with six minutes remaining and made a key defensive stop with seconds left to win a Southern Lakes Conference game at Lake Geneva.
You have free articles remaining.
You're out of free articles
Sign in or create a FREE account to keep reading.
The Demons (5-0, 3-0 SLC) jumped out to a 13-0 first-quarter lead after a pair of Dalton Damon touchdown passes, including a 58-yard touchdown to Dylan Runkel.
The Badgers (3-2, 1-2) clawed back to take a 15-13 lead in the second quarter but the Demons responded with two touchdowns in the final four minutes of the first half. Otto Traxinger scored a 38-yard touchdown reception from Damon with 3:12 remaining in the second quarter, followed by Damon scoring a 2-yard run with 14 seconds to play in the second quarter.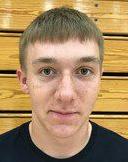 In the third quarter, Damon ran for a 4-yard touchdown, but the Badgers sandwiched his effort with rushing touchdowns of their own to narrow the Demons' lead to 33-30.
With 7:37 remaining in the fourth quarter, Badgers running back Tannor Garrels scored a 9-yard touchdown to give the Badgers a 37-33 lead. The Demons responded as Damon threw an 11-yard touchdown to Runkel with 5:37 remaining in the fourth quarter to take a 40-37 lead.
With 20 seconds left in the game, the Demons broke up a pass on a 4th and 15, said Burlington head coach Steve Tenhagen.
"We came up with some key turnovers and stops," Tenhagen said. "Especially down the stretch."
Damon went 11 for 18 for 264 yards and four touchdowns. He also rushed for 63 yards on 15 attempts for two touchdowns. Runkel caught four passes for 104 yards and had a pair of touchdowns. Zach Wallace also caught three passes for 64 yards and a score.
"We balanced the ball really well," Tenhagen said. "The passing and running game were both working."
CATHOLIC CENTRAL 42, ST. THOMAS MORE 14: The Hilltoppers offense put up 38 points by half and the defense held the Cavaliers out of the end zone until the fourth quarter in the Metro Classic Conference win at the Toper Bowl in Burlington.
"We benefited from some really good field position throughout the first half," said Catholic Central coach Tom Aldrich. "Our defense did a good job of keeping their offense in check and giving our offense the ball with good position."
Sophomore Henry Amborn led the Hilltoppers (3-2, 2-1 MCC) with 113 yards on seven carries. Quarterback Brandon Pum threw for 41 yards and a touchdown and rushed for 47 yards on eight carries and a touchdown. Senior David Doerflinger had the two receptions for 41 yards.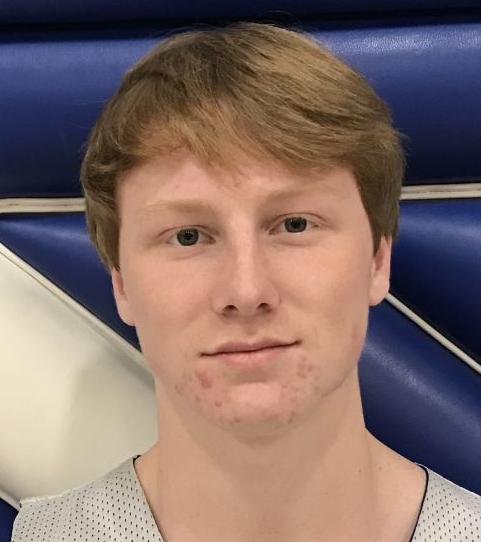 "Henry ran the ball well, he has a some burst and quickness and he showed it off today on his runs," Aldrich said. "It was a good overall game for us. We played well on both offense and defense tonight."
DELAVAN-DARIEN 22, UNION GROVE 21: The Broncos jumped out to an early 14-0 lead in the first. but couldn't keep it going in a Southern Lakes Conference loss at Delavan-Darien.
"We got off to that strong start early but the offense sputtered from there," said Union Grove coach Craig McClelland.
After jumping to the 14-0 lead, the Broncos (1-4, 0-3 SLC) gave up a punt return for a touchdown and threw a pick-six the next possession to go into halftime up 14-13.
According to McClelland, quarterback Nash Wolf injured his lower leg before half and the offense couldn't get in rhythm. After Union Grove scored again to go up 21-13, Delavan-Darien kicked a field goal and then recovered a fumble at Union Grove's six-yard line. The Comets then scored to go up 22-21 and get the win.
"Once Wolf went down we had a tough time making passes," McClelland said. "Our defense played great and kept us in the game, it's just tough when the offense couldn't keep it going after the strong first quarter."