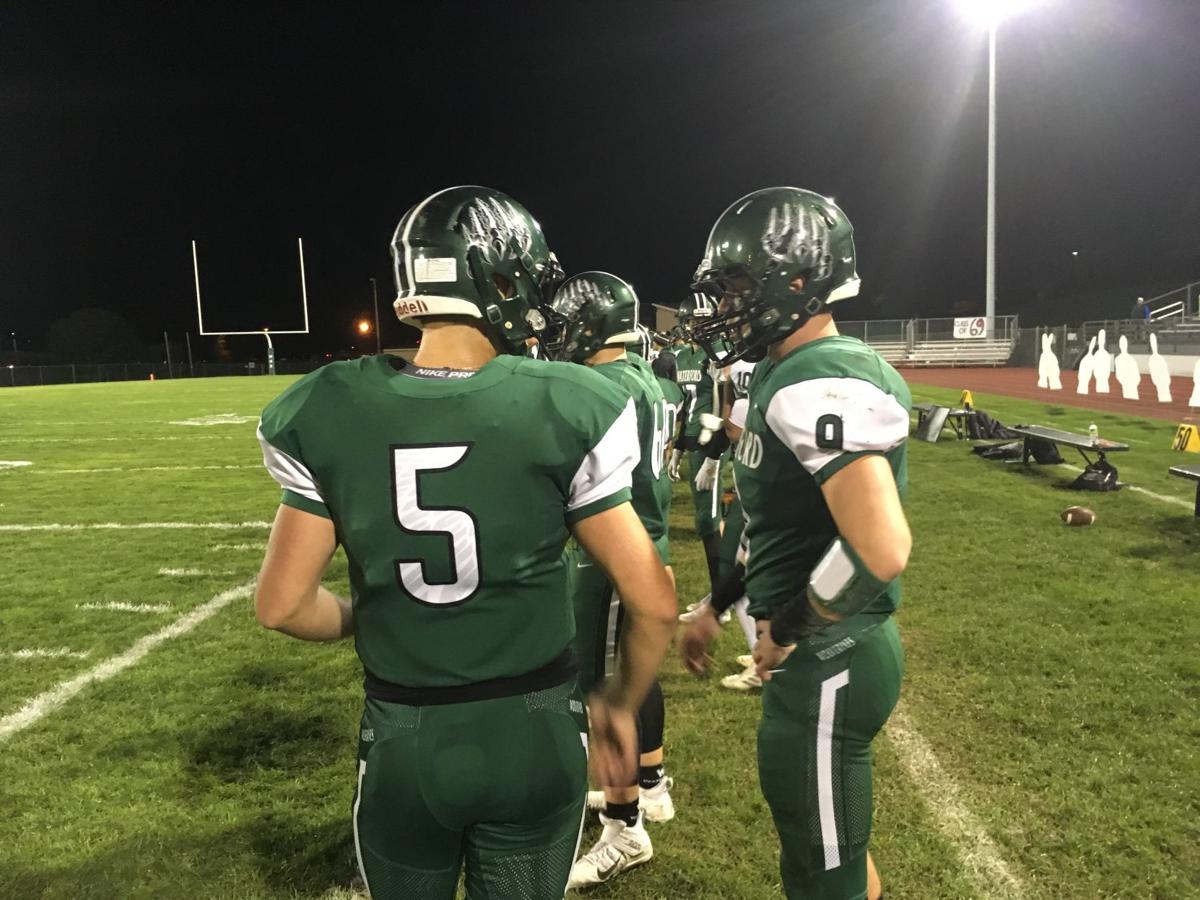 WATERFORD — The super-intense, no-nonsense Adam Bakken didn't quite crack a smile as he discussed his team's latest dominating performance Friday night, but that day just might be drawing near for this perfectionist.
After his undefeated Waterford High School football team closed out its home schedule with a dominating 41-6 Southern Lakes Conference over Delavan-Darien, it was evident that Bakken is pleased.
Precision? Wolverines quarterbacks have been intercepted exactly once in the last two seasons.
Power? Running backs Tanner Keller and Dominic Miller combined for 338 yards and five touchdowns against a Delavan-Darien defensive front Bakken said was among the best he's seen this season.
Dominance? A swarming Waterford defense limited Delavan-Darien to 127 total yards and an average of 1.5 yards per rushing attempt.
Indeed, the Wolverines (7-0, 5-0 SLC) again played the caliber of football one would expect from a team ranked eighth among large schools in the AP state poll.
"We're in a great position right now," senior middle linebacker Jacob Lilla said. "Most teams don't get to be like us. We're well-rounded, the defense is playing strong, we don't have to run a lot of blitz packages because everyone plays their spots and the offense keeps rolling over people. Dom and Tanner do their stuff."
One could suggest it will be a little dicey for the Wolverines, who face two difficult road games against Burlington and Lake Geneva Badger to close out their season. Then again, considering Waterford has outscored its opponents 278-56 this season, its chances to win a second straight SLC championship are pretty strong.
"Being 7-0, we put ourselves in a good position," Bakken said. "The toughest part of our schedule is still in front of us with being at Burlington and Badger the next two weeks, but we've done what we're supposed to do.
"We're explosive on offense. I told Delavan's coach (Hank Johnson) that that was best front seven we've seen this year. They make you work. But with our backs, they don't need a whole lot of space to break free, it's very difficult to catch them in the open field."
Keller was especially dominant, rushing for 251 yards and touchdowns of 19, 60 and 71 yards on just 15 carries. The gives him 1,189 yards and 21 TDs this season. Miller added 87 yards and two touchdowns on 15 carries.
You have free articles remaining.
At quarterback, the left-handed Logan Martinson complemented his two star backs, completing 6 of 11 passes for 59 yards. Late in the first quarter, he lofted a nice pass to Jack McCormick as the two hooked up for a 28-yard touchdown.
"My line gives me so much protection and I put in a lot of work in the offseason," Martinson said. "And my backfield, Tanner and Dom, really push me to be the best I can be."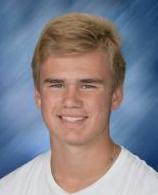 And then there was Waterford's defense, which is Bakken's forte. This veteran unit — cornerback Lucas Winski and free safety John Tromp are the only two new starters this season — made play after play on this night.
Leading the way was Jacob Maydak, a senior defensive end who had two sacks and fumble recovery that set up Martinson's touchdown pass. That staked Waterford to a 14-0 lead late in the first quarter.
"They always know where they're going," Johnson said of Waterford's defense. "They're very sound. They do the fundamentals."
It marked the fifth game this season that Waterford has held an opponent to to seven or fewer points. Opponents have rushed for just 443 yards on 188 carries against Waterford this season, an average of 2.4 yards per attempt.
Maydak said it starts with Bakken, who has a way of connecting with his players when it comes to defensive philosophy.
"Every game, week by week, he never looks ahead," he said. "He always puts in a great scheme and he appreciates downhill and physical play. That's pretty much how we hold teams to between zero and six points.
"We're doing our responsibilities at all times and playing at one."
And that explains why Bakken has yet to nominate a Defensive Player of the Week to The Journal Times this season. With everyone playing so well across the board, how can he single out one player?
"We don't have that one superstar on defense," Bakken said. "It's one of the most solid units from D-line to linebacker to secondary that I ever had.
"It's hard to find a defensive player of the game because everyone does their jobs so well."