The Waterford High School football team flexed its muscle early and often on Friday night.
The Wolverines used a strong ground game to defeat Union Grove 42-22 in the Southern Lakes Conference opener for both teams at Union Grove.
The Wolverines (3-0, 1-0 SLC) did what they do best: Pound the ball with the two-headed monster in the backfield of senior running backs Tanner Keller and Dominic Miller.
The duo combined for 256 yards and four touchdowns in the first half to give the Wolverines a 35-6 halftime lead.
"Our run game is what we do best," Waterford coach Adam Bakken said. "The offensive line generated such a good push up front and Tanner and Dominic really complement each other well and block for each other."
The defense also did its part, forcing three Broncos turnovers and holding them to 83 yards rushing.
"Our defense played well tonight and really did a good job in forcing them into some tough spots on offense," Bakken said.
The Broncos (1-2, 0-1 SLC) could not get much going all around, but coach Craig McClelland said he was proud of his team's effort.
"The boys never quit tonight despite the score. They kept battling to the end and it was good to see them pick it up late and put some good drives together," McClelland said.
Nash Wolf completed 19 of 29 passes for 148 yards and ran for two touchdowns in the fourth quarter.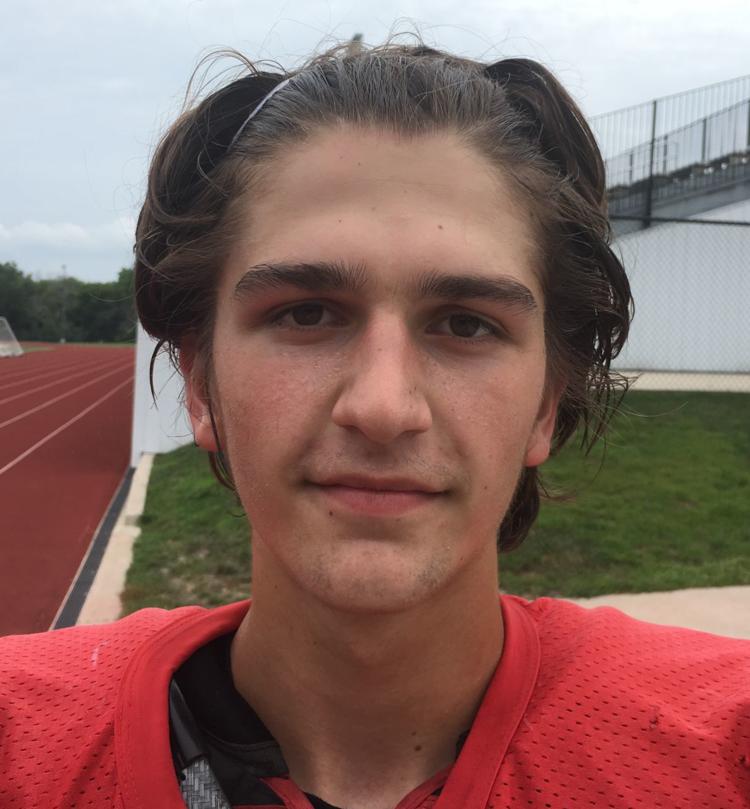 RACINE LUTHERAN 62, SHORELAND LUTHERAN 21: At Somers, the Crusaders and running back Tyler Tenner had a special night, as Lutheran remained undefeated and Tenner set a school record for career rushing touchdowns.
Lutheran scored early and often and dominated the Pacers in the Metro Classic Conference opener for both teams.
Tenner solidified himself as one of the best ever for the Crusaders (3-0, 1-0 MCC) as he rushed for three touchdowns, bringing his career total to 76. That broke the record previously held by Eric Oertel (73).
"You can't say enough about Tyler and how much he has improved over the years," said Lutheran coach Scott Smith, Tenner's coach since he was in seventh grade. "He has gotten much stronger and faster over the years and is so tough to bring down when he gets his momentum going."
Tenner finished with 235 yards on just 11 carries.
It was also a big night for Nolan Kraus. The junior quarterback returned from a neck injury he suffered in the season opener against Union Grove to run for 156 yards and two touchdowns. Kraus added 96 yards through the air.
BURLINGTON 56, WESTOSHA CENTRAL 29: The Demons overcame a slow start to remain undefeated after this Southern Lakes Conference victory at Burlington's Don Dalton Stadium.
Burlington (3-0, 1-0 SLC) trailed 13-7 early and were a little sluggish on defense, according to coach Steve Tenhagen.
"We came out a little flat in the first quarter and let some big plays get away from us that put us in an early deficit," Tenhagen said.
But the Demons scored 28 points in the second quarter to take control of the game.
The duo of running back Zach Wallace and quarterback Dalton Damon each scored two touchdowns in the second quarter.
Wallace finished with 275 yards and four touchdowns on 16 carries. Damon passed for 156 yards and two scores and added 51 yards on the ground.
INDIAN TRAIL 18, PARK 14: After keeping the Hawks out of the end zone for most of the game, the Panthers couldn't stop a furious comeback bid in the final few minutes of the game in the Southeast Conference loss at Indian Trail.
"Second game we lost in the final few minutes this season after playing great throughout the game," said Park coach Danny Hernandez. "We have to learn how to close the door on our opponents and close out the wins when we get the opportunity to."
After Park went up 14-5 in the fourth quarter, Indian Trail went to score with two minutes remaining and then recovered an onside kick and scored again to take the lead with little over a minute left. Park was intercepted on a last-ditch heave with 20 seconds remaining in the game.
Senior defensive end Raishein Thomas had 13 tackles for the Panthers (1-2, 0-1 in SEC) and senior Isiah Price had a fumble return for a touchdown.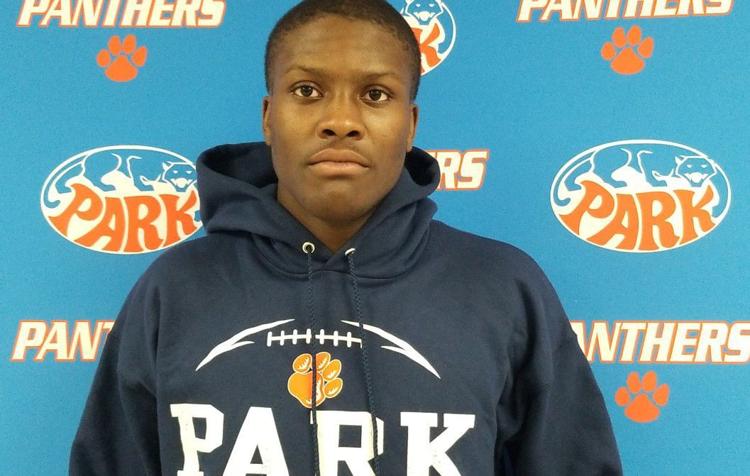 "Our defense put together another great game and have been doing an amazing job all season for us," said Hernandez. "Thomas worked hard out on the field all game and was a force on defense tonight."
Senior quarterback Ricky Canady had a touchdown run and a two-point conversion run as well for the Panthers.
FRANKLIN 51, CASE 0: The Eagles kept it close in the first quarter, but couldn't hold down a powerful Sabers offense in a Southeast Conference loss at Franklin.
Case (1-2, 0-1 SEC) trailed 7-0 at the end of first quarter, but allowed 28 points in the second period and trailed 35-0 at halftime.
The Eagles were led offensively by sophomore Miles Gallagher, who gained 39 yards on four carries. Quarterback Ben Brawner completed 7 of 15 passes for 26 yards.
Junior Gordon Briwick intercepted a pass for the Eagles.
Franklin (2-1, 1-0 SEC) finished with 390 total yards. The Sabers rushed for 238 yards on 32 carries — an average of 7.4 yards per attempt.
Get in the game with our Prep Sports Newsletter
Sent weekly directly to your inbox!