It's been 15 years since the Union Grove High School football team has earned an outright conference championship.
Broncos head coach Craig McClelland knows what that feels like.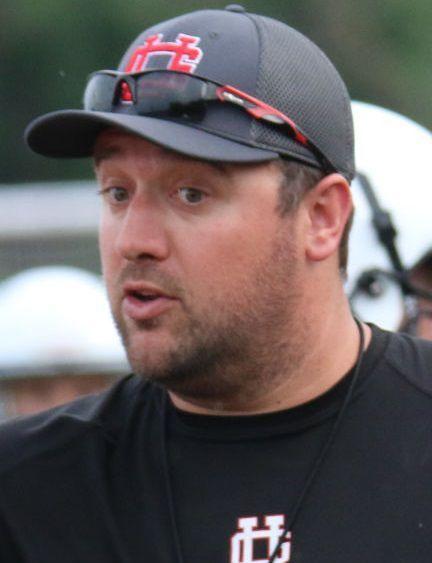 Union Grove had an all-around solid effort on the road Friday, especially on the offensive and defensive lines, in their 35-7 Southern Lakes Conference victory over Elkhorn in their regular-season finale at Elkhorn.
That capped off an unbeaten season for the Broncos (9-0, 7-0 SLC), who won their first outright conference championship since 2006, when they won the Lakeshore Conference.
McClelland was the quarterback of that team.
"It's kind of cool playing in one and coaching in one," McClelland said. "I'm glad I got to experience that.
"It's a great feeling, but we're not done yet. We're definitely not satisfied with just the SLC title — there's still work to be done. But we'll enjoy the moment for a bit."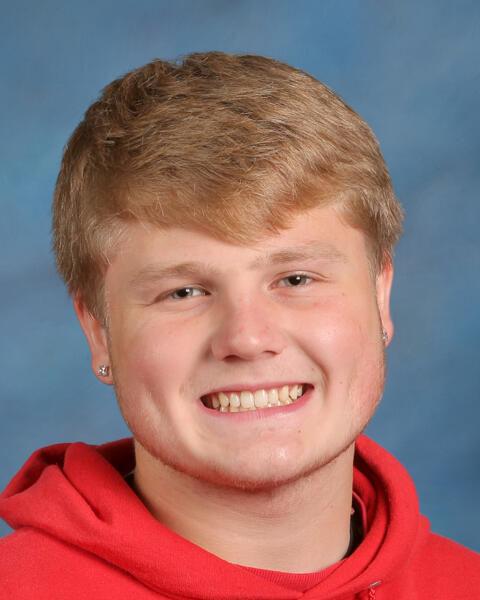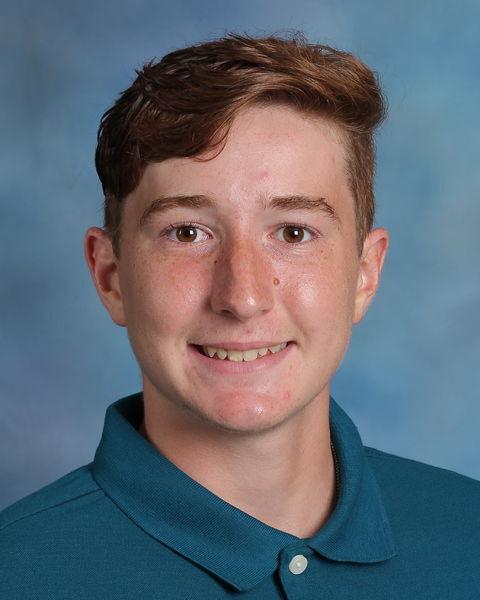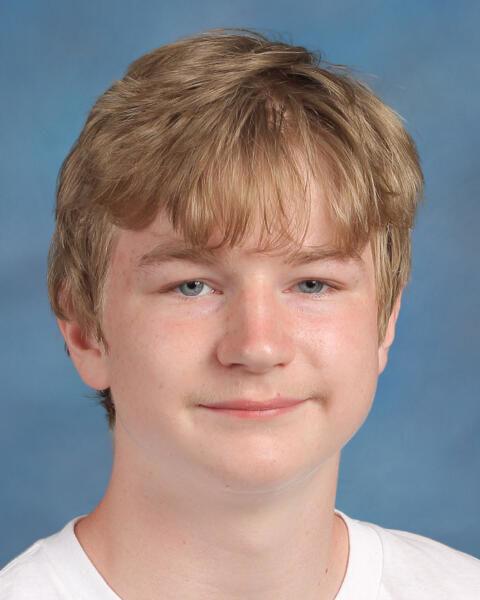 Union Grove scored on its first three possessions, with rushing touchdowns by Jax Schiro, Nathan Williams and Kacey Spranger.
The key for Union Grove, McClelland said, was the play of both lines, which opened holes for the Broncos' backs on offense and shut the holes for the Elks (3-5, 2-5) on defense.
"The offensive line did a really good job," McClelland said. "(Tight end) Luke Kokat and (fullback) Jax Schiro did a good job of understanding what we were trying to do and communicated that. We were able to control the line of scrimmage on offense and defense. The kids did a good job of coming out right way and not waiting for something bad to happen."
The Broncos went up 35-0 in the second half to initiate the running clock and allow McClelland to empty the bench. Elkhorn scored late in the game against the second- and third-string defense.
On defense, Adam Ross had two interceptions, while Gianni Scacco and Parker Griffith played well at linebacker, McClelland said.
The Broncos played without standout running back Cody Cotton, who was a healthy scratch.
BRADFORD/REUTHER 31, HORLICK 20: The Rebels went from despair to happiness in the span of about four hours.
Horlick fell behind early to Bradford/Reuther and lost a Southeast Conference game somewhere around 8 p.m. At midnight, the WIAA posted this year's playoff qualifiers on its website and Horlick, despite finishing 3-4 in the SEC, earned a Division 2 playoff berth.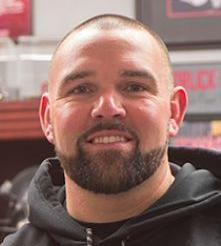 Rebels coach Brian Fletcher was not available for comment after the list was posted, but earlier, he was holding out hope his team would get in.
In the wake of the loss, Fletcher was a bit down, not just because of the loss, but because of the way the Rebels were playing. Horlick began its SEC schedule 0-3 and he wanted his team to win its last four conference games to lock up a playoff spot. So the Rebels were essentially in playoff mode, as in win or go home.
"We didn't play our best game," Fletcher said. "Our backs were against the wall and because it was playoff football, I thought we would come out swinging. I don't know what it was — it was definitely an awkward feeling. We couldn't find any energy."
That seemed to be the case early as the Rebels were twice inside the Red Devils' 5-yard line, but could not score. After Bradford/Reuther (5-4, 5-2) scored on its opening possession, Horlick drove down, but it couldn't convert on fourth down.
The Red Devils went right back down the field and scored again to go up 14-0.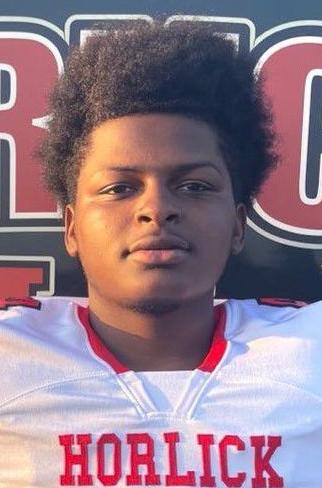 Then came what could have been a turning point. The Rebels drove again and were down to the Red Devils 5 and on fourth down, quarterback Carson Fletcher dumped the ball off to Tommie Triggs on a screen pass. Triggs got to the goal line and Brian Fletcher thought he scored, but the officials said Triggs was stopped just inches short.
The Rebels defense rose up and forced a third down and 9, but Bradford/Reuther got a first down and drove the length of the field to score again to make it 21-0.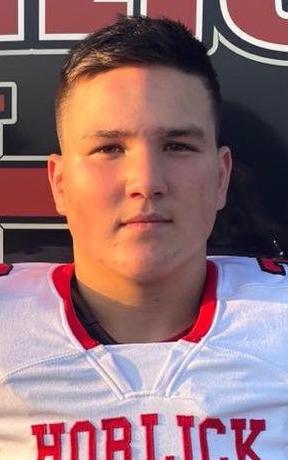 Horlick finally got on the scoreboard in the final seconds of the first half after recovering a fumble and scoring on a Carson Fletcher 1-yard run with no time on the clock.
That momentum unfortunately disappeared almost as soon as it arrived as the Red Devils intercepted a tipped pass on the Rebels' first drive of the second half and scored on a 42-yard run to go ahead 28-7.
Carson Fletcher found Triggs for a 29-yard touchdown pass just 2:43 after Bradford/Reuther's score to cut into the lead again at 28-14. After a Red Devils kicked a 29-yard field goal early in the fourth quarter, the Rebels drove and scored on a 1-yard Jeremy Cosey run with 6:39 left in the game.
The Rebels outrushed the Red Devils 181-86, with Cosey leading the way with 43 yards and four others running for at least 25 yards each. Triggs caught four passes for 59 yards.
ST. CATHERINE'S 36, ST. FRANCIS 23: Heading into the playoffs for the 12th consecutive season, the Angels are back on the right track.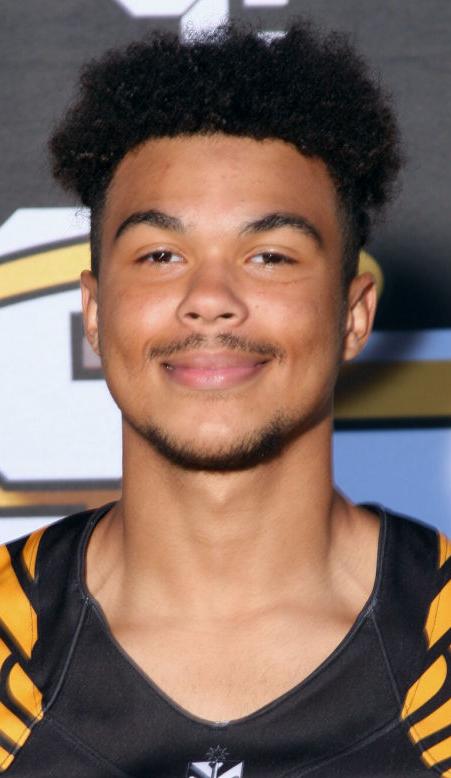 Junior running back DJ Miller ran for 234 yards and a touchdown and quarterback John Perugini threw for 175 yards and four touchdowns to lead the Angels to a Metro Classic Conference victory at Horlick Field.
"It was a tough first half, but we got after it in the second half," St. Catherine's coach Dan Miller said.
Coming off of a 28-0 loss at Greendale Martin Luther last Friday, the Angels (5-4, 5-2 MCC) started aggressively early against the Mariners (4-5, 3-4).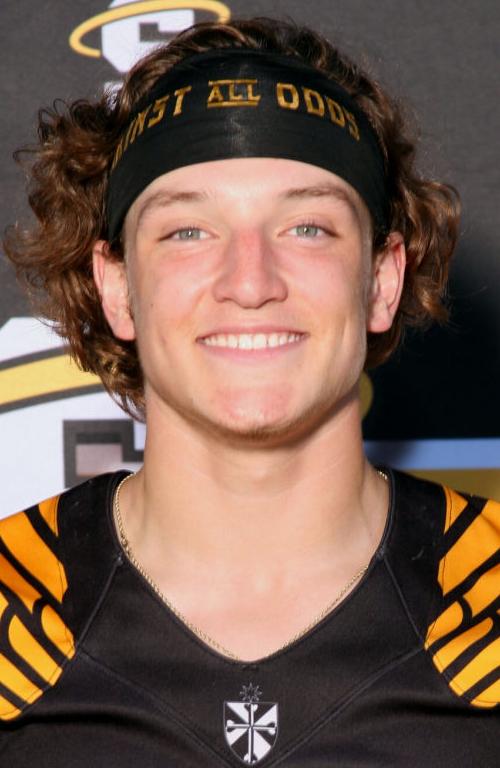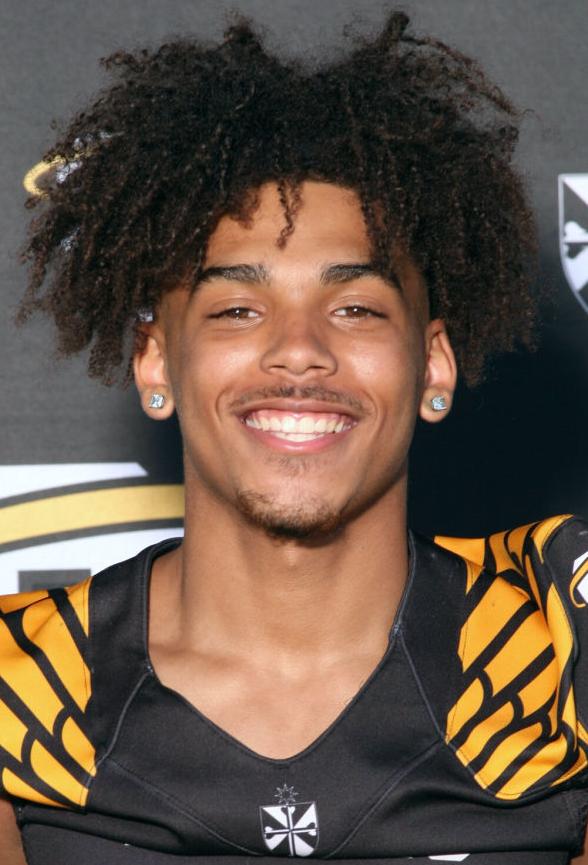 Perugini found Davion Thomas-Kumpula for a 38-yard touchdown pass on the first drive of the game, then threw a 10-yard touchdown pass to Domonic Pitts to put St. Catherine's up 16-0.
St. Francis scored on a 3-yard touchdown run, but Miller responded with a four-yard touchdown run early in the second quarter. At halftime, the Angels led 22-13.
In the third quarter, St. Catherine's began to wear the Mariners down with its physicality. Jakari Oliver caught a 13-yard pass from Perugini and Thomas-Kumpula scored on a 41-yard touchdown pass to put the Angels up 36-13.
Dan Miller credited the success on the ground to excellent blocking by both the offensive line and by the wide receivers.
"The offensive line really got after it," coach Miller said. "Davion and Jakari also had great blocking games as receivers. Davion was blocking all the way down the field on one play."
After another strong performance, DJ Miller enters the playoffs with 1,316 rushing yards and 13 touchdowns. At wide receiver, Thomas-Kumpula has 949 receiving yards after finishing with 116 on four catches Friday.
The Angels, who will play in Division 4 in the playoffs, finished third in the MCC behind Lake Country Lutheran (7-0) and Martin Luther (6-1).
PARK 42, INDIAN TRAIL 34: For the Panthers, it was better late than never.
With Park sitting winless with three games left in their season, coach Morris Matsen decided the time was right to move Trey Carothers from running back to quarterback.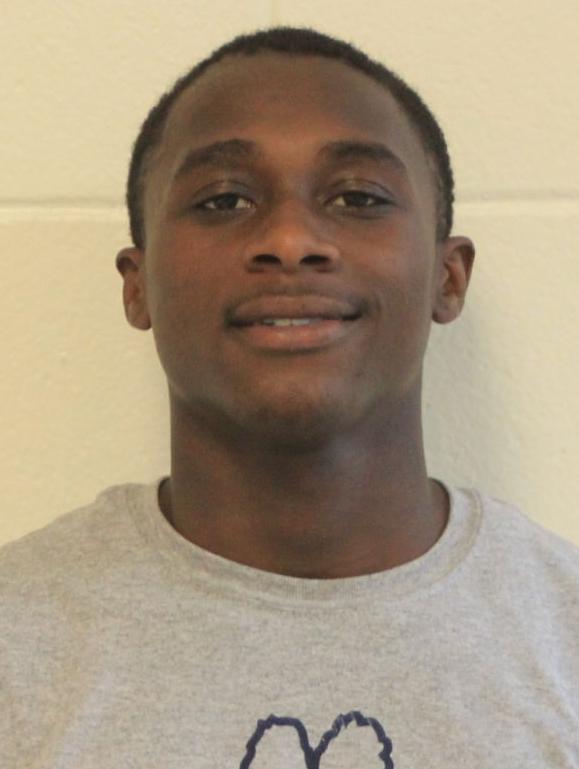 Three weeks later, the junior rewarded his coach's faith in him by delivering Park its second victory of the season in a Southeast Conference game at Pritchard Park.
Carothers finished the game with 189 rushing yards, 61 passing yards and three touchdowns.
"I'm super proud of our kids and our school," Matsen said. "I'm just happy to be a part of a great tradition at Park that hopefully is starting to make some moves in the right direction for years to come."
Since moving to quarterback, Carothers has ran for 488 yards, thrown for 400 yards and scored 10 touchdowns with just one interception in three games. Matsen credited his offensive line for blocking well for him in the game, estimating that the group had over 20 pancake blocks in the effort.
"Our offensive line played their tails off," Matsen said.
The Panthers (2-5, 2-4) held a 22-12 lead at the half, but the game was tied heading into the fourth quarter. Park scored the go-ahead touchdown with 2:16 left, but the Hawks (2-7, 2-5) drove down to the Panthers 15-yard line as time expired.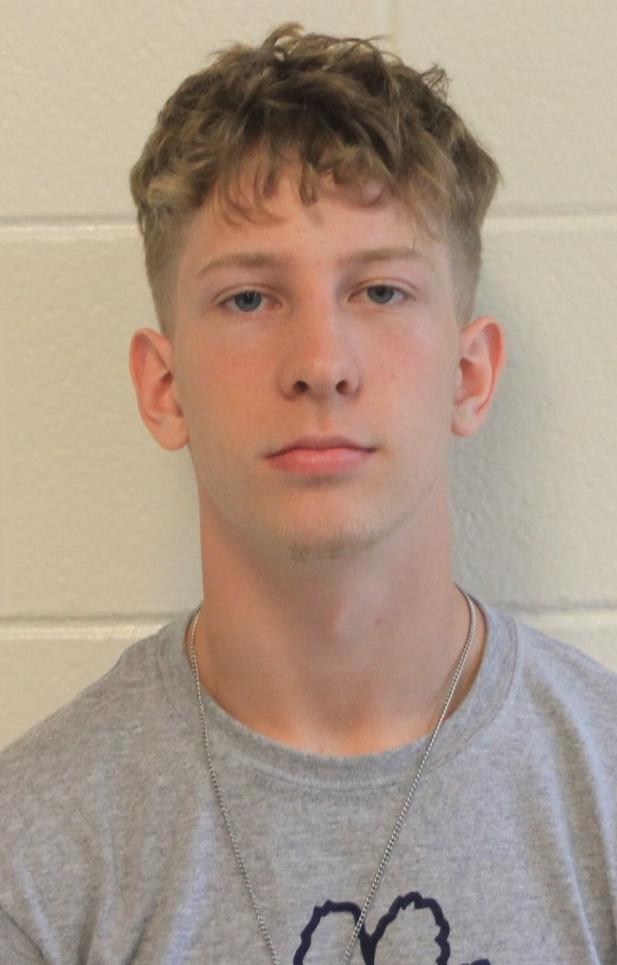 Anthony Silvani had 42 receiving yards for the Panthers and caught Carothers' only touchdown pass. Dreyshaun WIlliams and Sean White also scored for Park.
The Panthers are hoping to play at least one more game this season but none have been scheduled as of Friday night (a scheduled game between Park and Case was postponed on Sept. 3).
Matsen, nearing the completion of his second season as Park's coach, is proud of how his team handled adversity throughout the year.
Park had to shut down its program and not practice for two weeks in September, then resumed play against SEC heavyweights Franklin and Oak Creek. After another loss the following week, Matsen and his staff decided to make the quarterback switch. Since the change, the Panthers are 2-1.
"He's just a tremendous athlete and he does it in school, at home and he did it for us today on the football field," Matsen said. "He's a football player with a high football IQ and every play matters to him."
FRANKLIN 76, CASE 0: The Eagles had a tough assignment in what was scheduled to be its final game of the season.
Play the best team in Wisconsin.
Case was no match for Franklin, the top-ranked team in the Associated Press Large Schools Division poll, losing a Southeast Conference game at Franklin.
Case (0-6, 0-5 SEC) fell behind 21-0 in the first quarter and trailed 56-0 at halftime.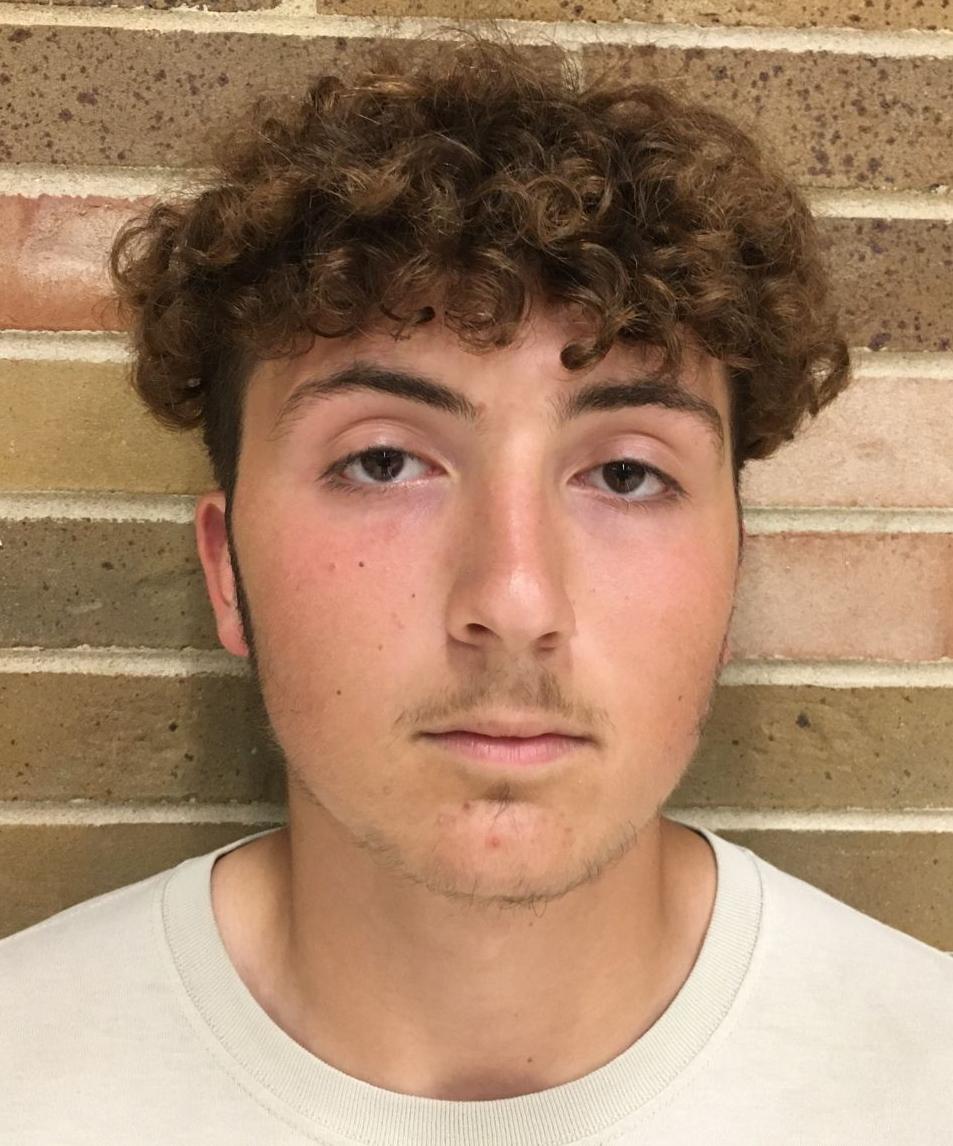 Gavin Gutman had 64 passing yards to lead the Eagles and Brandon Nabblefeld finished with 47 passing yards and 22 rushing yards. Jacob Haughton was Case's leading receiver with 33 yards and Javion Trice had 31.
The game was the final scheduled one of the season for the Eagles, but there is still a chance their previously cancelled game against Park, originally scheduled for Sept. 3, could be played.
With the win, Franklin clinched the outright SEC title. The Sabers were led at quarterback by Wisconsin commit Myles Burkett, who finished with 146 passing yards and four touchdowns in less than two quarters of play.