The Union Grove High School football team is definitely for real.
Cody Cotton continued his dominant season and the Broncos defeated Waterford 27-7 Friday night in a Southern Lakes Conference game at Union Grove. It was Union Grove's first victory over Waterford since Oct. 22, 2008 and ended a 12-game losing streak to the Wolverines (counting one playoff game).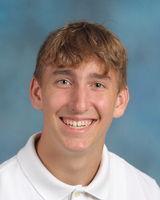 It was the first game between the two teams in more than two years. The game scheduled for last season was cancelled because of the COVID-19 pandemic.
"Getting a win is always good," Union Grove coach Craig McClelland said. "Waterford has been kind of the top of the top of our conference for awhile, so getting a win against them is definitely nice.
"But as we're looking at the game, I feel we could have done a lot of things better. You've got to tip you cap to Waterford. I thought, defensively, they did a real good job of limiting our possessions. Defensively, we gave up some big plays, but we were always able to recover."
Cotton gets a lot of credit for that. The senior, who has been offered a preferred walk-on opportunity from the University of Wisconsin, rushed for 153 yards and touchdowns on 28 carries.
Through four games, Cotton has rushed for 826 yards and 11 touchdowns on 85 carries. He is averaging 9.7 yards per carry.
"He's a tough runner," McClelland said. "Cody is electric. Every time he touches the ball, everyone is kind of holding their breath because they know the home run potential that he has.
"But he's a humble kid. He doesn't like the attention. He just wants to go out there and play, so you've got to love that about him. He's just a true football player with a high football IQ."
Cotton, who accounted for all but 110 yards of Union Grove's offense, staked the Broncos (4-0, 2-0 SLC) to a 13-0 lead with short touchdown runs in the first and second quarters.
Other Union Grove touchdown runs were by Parker Griffin in the third quarter and Nathan Williams in the fourth.
McClelland credited his offensive line with picking up Waterford's blitzes, especially in the second half. That line is comprised of tackles D.J. Fox and Noah Glazebrook, guards Noah Moris and Ethan Horon and center Marshall Owen.
Tight end Luke Kokat and fullbacks Gianni Scacco, Garrett Foldy and Jax Schiro also did their part picking up those blitzes, McClelland said. 
"There were definitely times in the first half when they gave us headaches and I wasn't happy being the offensive line coach," McClelland said. "I felt Waterford did a good job of making our offensive line uncomfortable.
"But I felt in the second half, we did a good job of getting into some of our sets and we were able to execute better in the run. Making those corrections were great because, in the past, we weren't able to do that."
Waterford (1-3, 0-2 SLC) matched the most losses it has had during the regular season since Adam Bakken took over the program in 2011.
The Wolverines were were held to 146 yards, with 113 of them coming on the ground.
Dominic Miller, who rushed for a team-high 53 yards, pulled the Wolverines to within 13-7 on a 1-yard touchdown run in the second quarter. But Waterford was held in check for the rest of the game.
Union Grove also started with four straight victories last season.