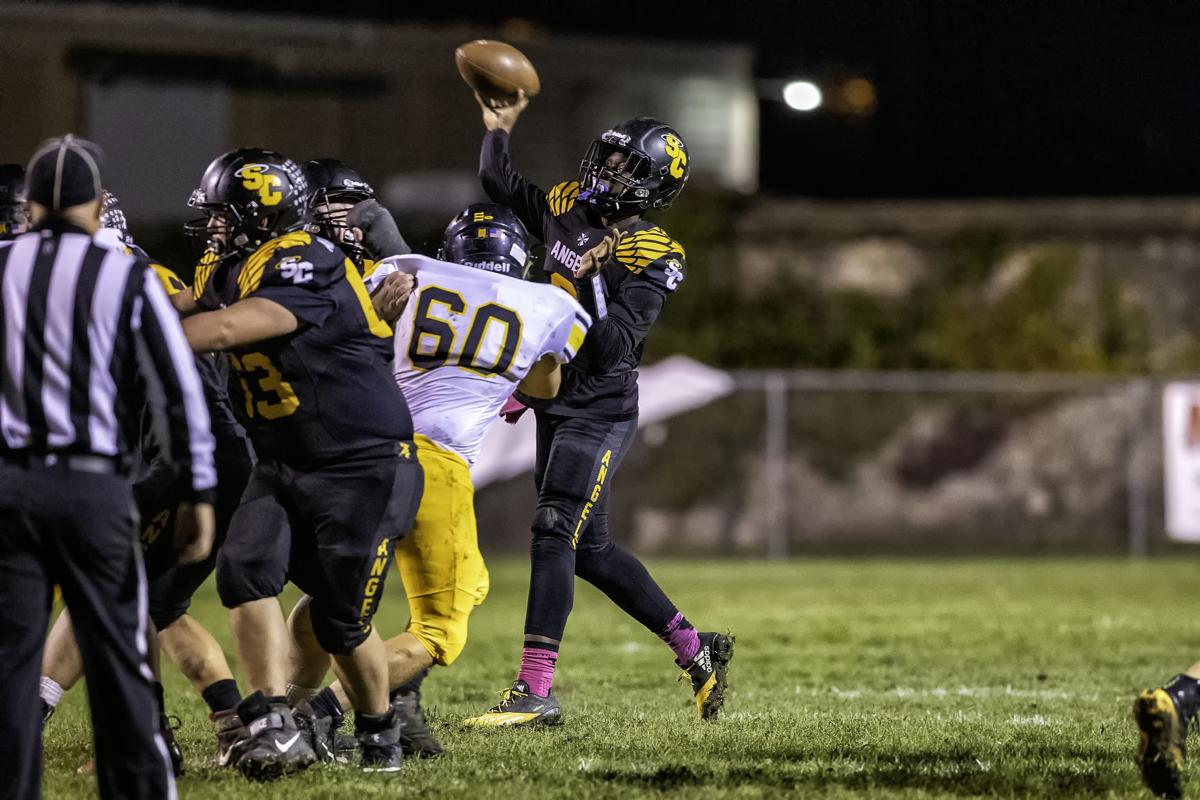 RACINE — On the heels of an emotional overtime loss five days earlier, these guys were laughing and leaping and hooting and hollering once again.
And after they put the finishing touches on a 62-0 Metro Classic Conference victory over Somers Shoreland Lutheran Thursday night at Horlick Field, they shouted in unison when coach Dan Miller proclaimed what they already knew.
The defending WIAA Division 4 champion St. Catherine's High School football team have once again qualified for the playoffs.
That agonizing 30-22 overtime loss to Racine Lutheran five days earlier was ancient history. A challenging showdown against Metro Classic Conference power Martin Luther awaits next Thursday at Greendale.
For the time being, it was time to celebrate.
"To hear coach Miller say we're playoff eligible is amazing," senior nose guard Zach Cruz said. "It's my senior year and we're fighting for more games and I definitely don't want to say goodbye to football."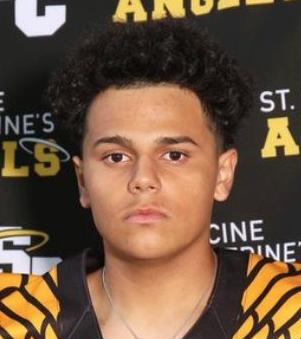 It doesn't appear the Angels (6-1, 4-1 MCC) will be doing that for awhile.
Keenan Carter continued his spectacular senior season by passing for 150 yards and three touchdowns and running for 51 yards and two TDs.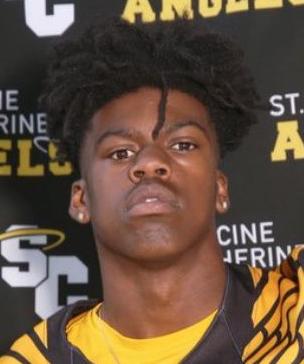 He was joined on a dominant rushing attack by Demarion Cobb (50 yards, one TD), John Perugini (55 yards, 1 TD), Isaiah Dodd (54 yards) and Daniel Sanchez (50 yards, 1 TD).
And a swarming defense featuring five new starters this season limited Shoreland Lutheran (1-6, 0-5 MCC) to 56 yards on 48 plays.
"Last year, they had difference-makers who were on the bench and now they're on the field," Shoreland Lutheran coach Paul Huebner said. "There's a ton of athleticism there, a ton of skill.
"Dan Miller runs a great program. It's solid from top to bottom. We knew going in that they were going to be at the top of the conference again with Racine Lutheran and probably challenge for state again, I would imagine."
The Angels, ranked fifth among medium enrollment schools in the AP state poll, asserted itself from the onset against a team Huebner said has been battling a rash of injuries.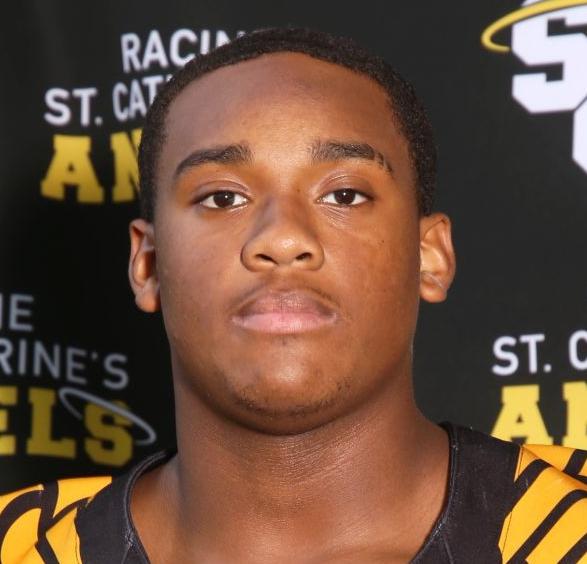 Carter opened the scoring with a 14-yard run and added a 27-yard scoring run. Aundre Hale returned a fumble 47 yards for touchdown and later scored on a 26-yard catch. Anthony Cable caught a 23-yard scoring pass. Demarion Cobb ran 41 yards for another score.
And that was just in the first half, when the Angels took a 41-0 lead.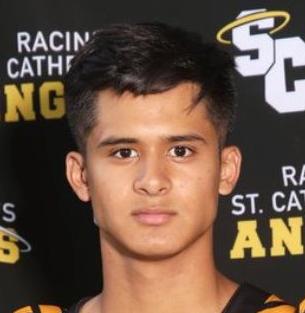 "We all came together as one," said defensive tackle Adrien Herrington, who missed most of last season with a foot injury but returned to start in the state championship game. "In our last game, we didn't come together as one. We were all going hard tonight and everybody was doing what they were supposed to do."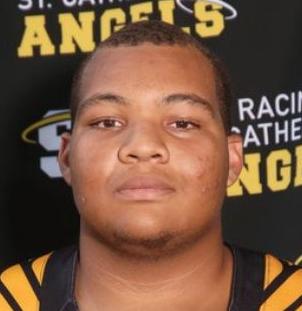 The clock ran continuously in the second half because of the 35-point rule. But the Angels kept the good times going with touchdown runs of 53 yards by Dodd, 10 yards by Daniel Sanchez (who scored after picking up his own fumble) and 55 by Perugini.
Perugini, a freshman backup for Carter, simply went around left end and sprinted for a touchdown.
"I've known the Peruginis for many years and John has played quarterback for many years in our youth program," Miller said. "For him to step in and make a great read, No. 1, and to have the athleticism and speed to get into the end zone, I was really happy for him and the family."
For Huebner, who asked the officials to run the clock even after scoring plays in the second half because of his manpower situation, it was another growing experience.
"We're young, we've got freshmen and sophomores stepping up and playing and doing a good job," he said. "I think the attitude has been pretty solid. The kids are persevering. They understand we're playing in a very difficult conference.
"You build up the young kids and hope that when they're juniors and seniors, they can compete at a high level."
Konnor Hill and Nolan Cipov each rushed for 29 yards to lead Shoreland Lutheran.
Catholic Central @ St. Cath's_FB-11.jpg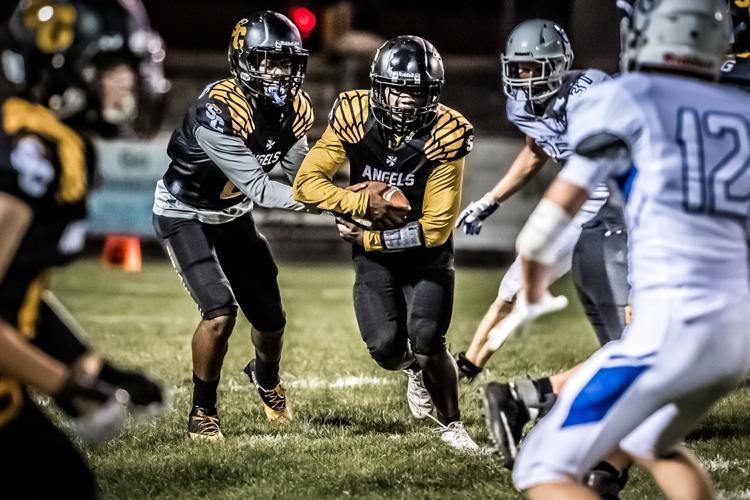 Catholic Central @ St. Cath's_FB-1.jpg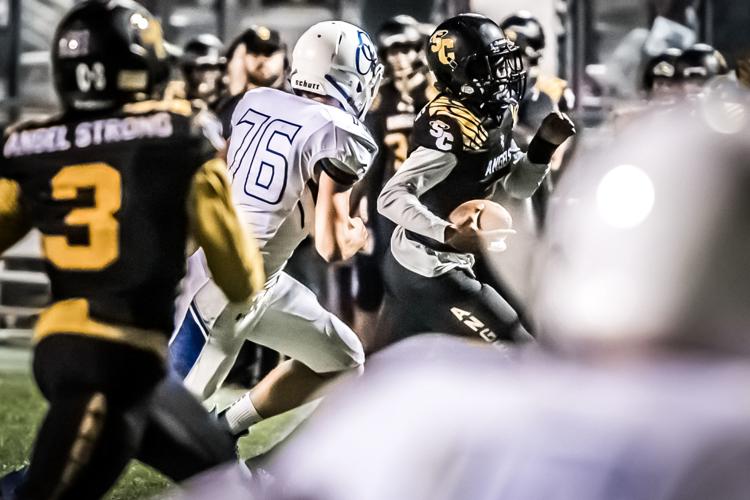 Catholic Central @ St. Cath's_FB-2.jpg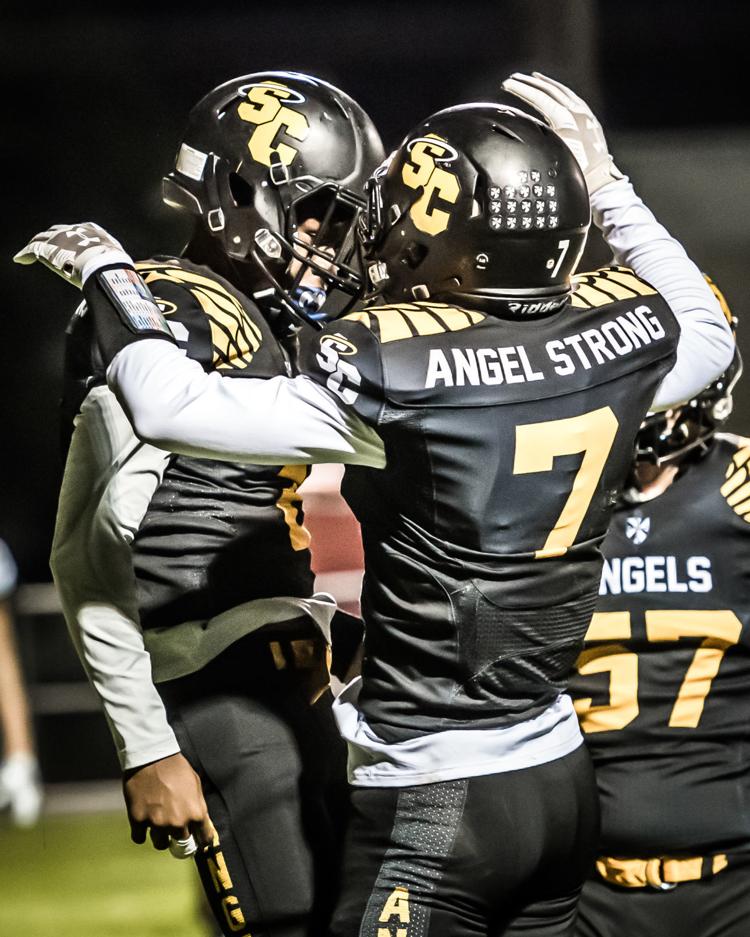 Catholic Central @ St. Cath's_FB-3.jpg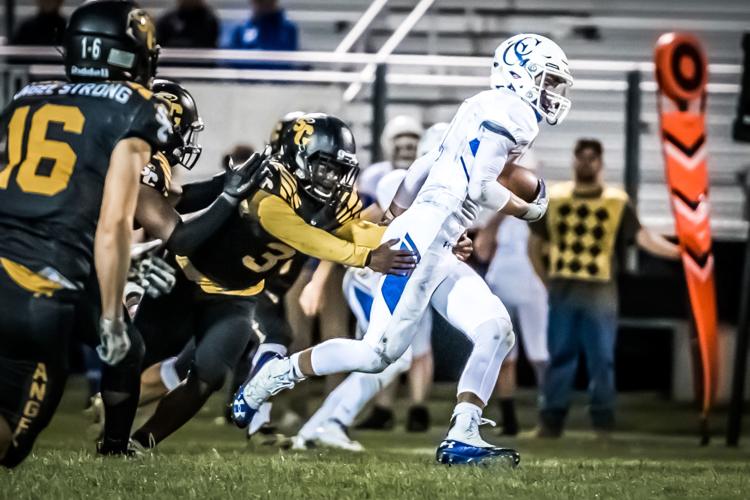 Catholic Central @ St. Cath's_FB-4.jpg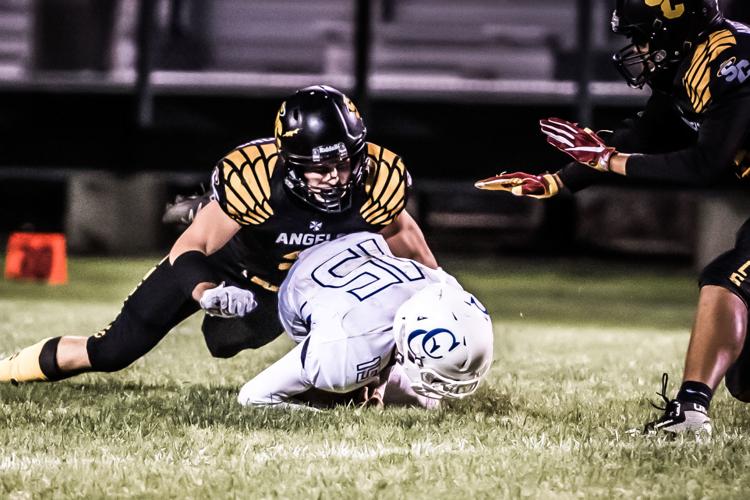 Catholic Central @ St. Cath's_FB-5.jpg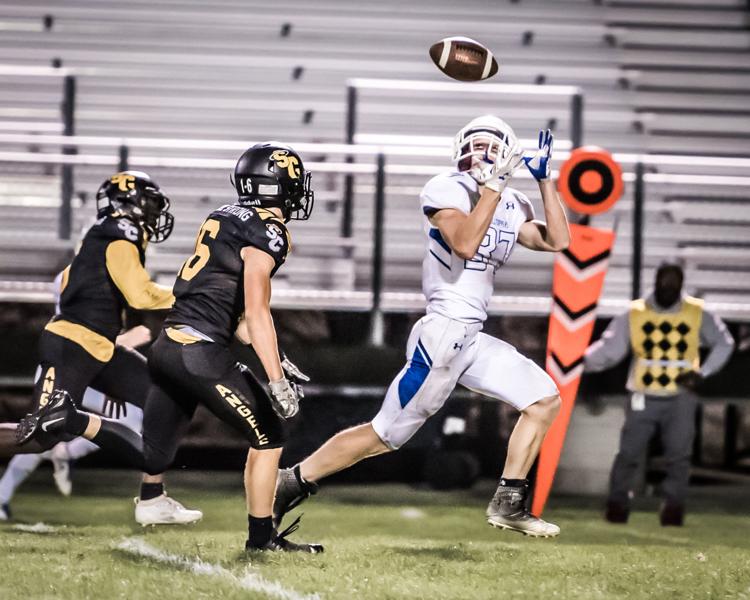 Catholic Central @ St. Cath's_FB-6.jpg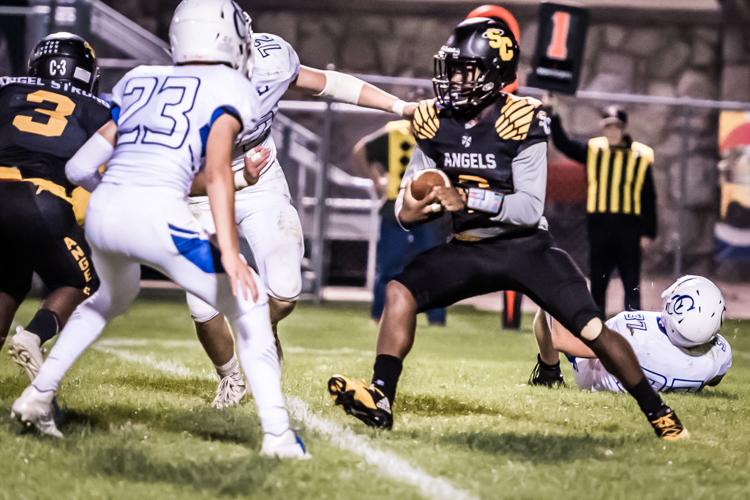 Catholic Central @ St. Cath's_FB-7.jpg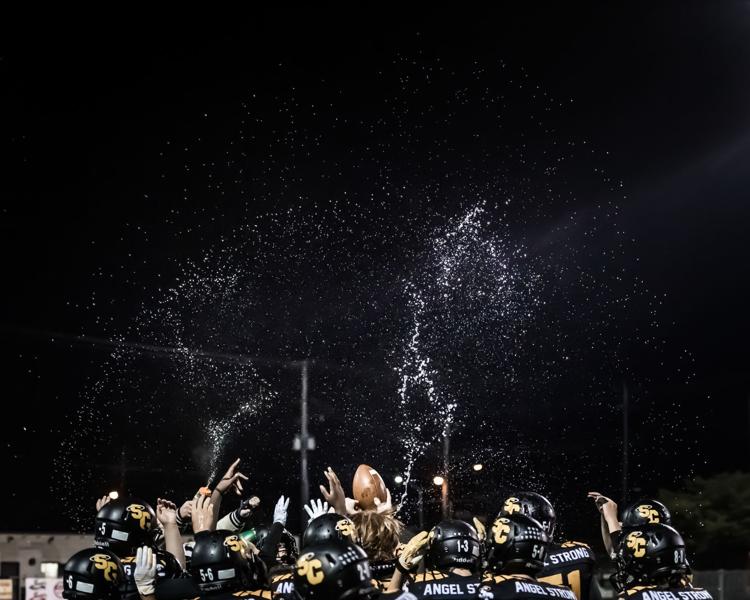 Catholic Central @ St. Cath's_FB-8.jpg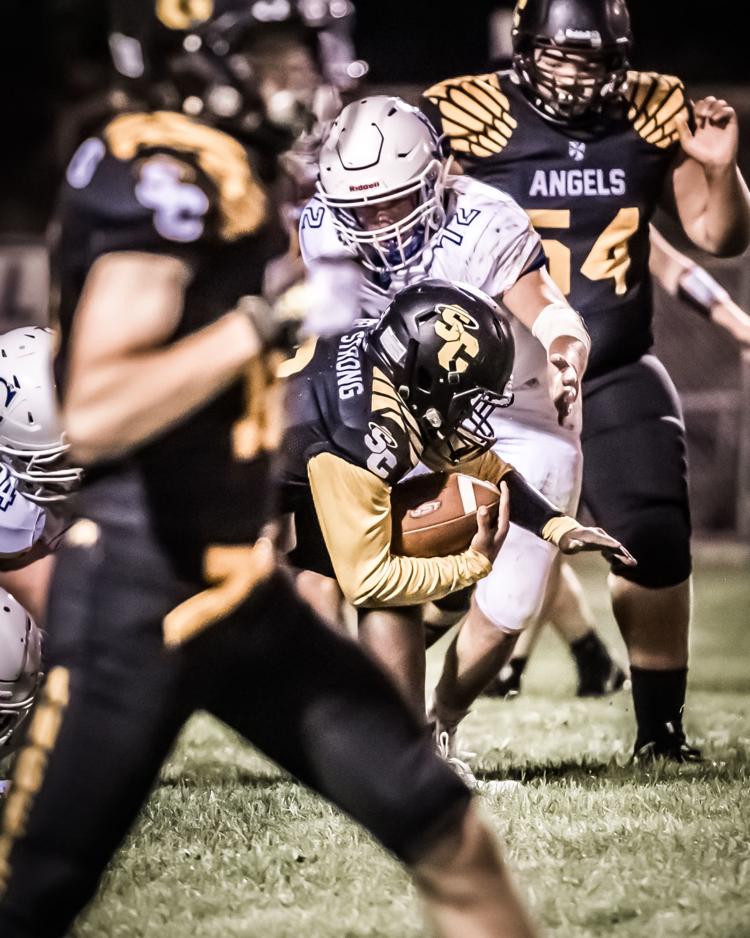 Catholic Central @ St. Cath's_FB-9.jpg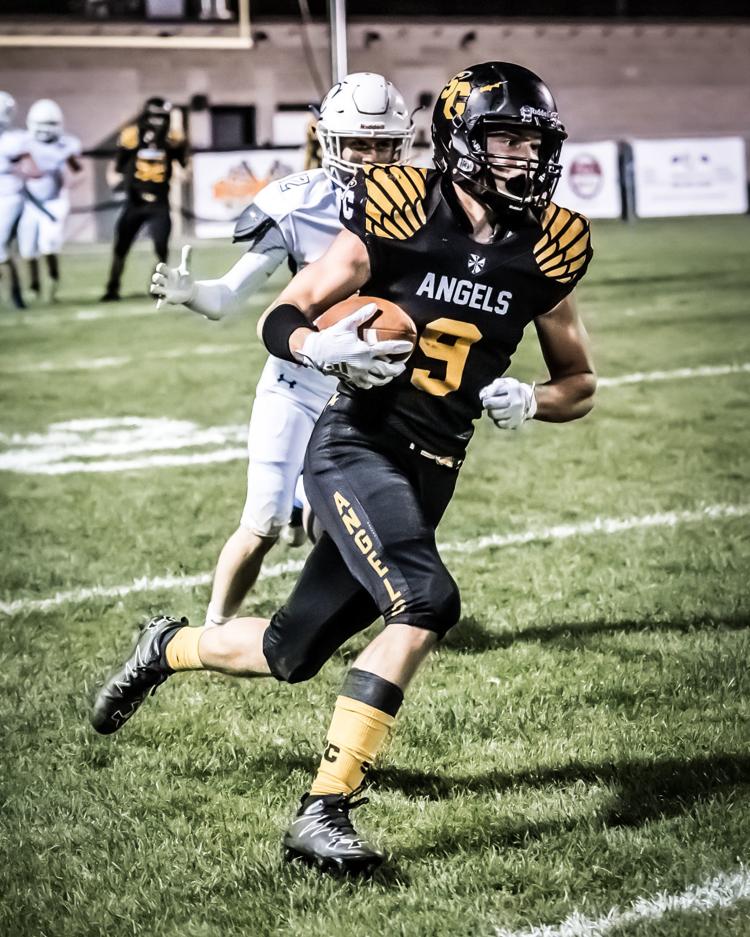 Catholic Central @ St. Cath's_FB-12.jpg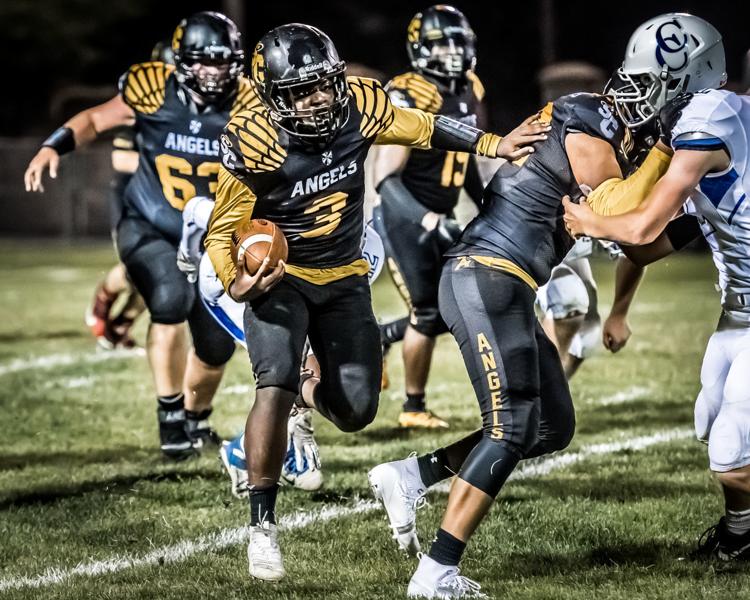 Get in the game with our Prep Sports Newsletter
Sent weekly directly to your inbox!