UNION GROVE — It was last Oct. 12 when a beat-up Union Grove High School football team that was lacking depth traveled to Lake Geneva for a must-win showdown against mighty Badger.
With a 3-3 record in the Southern Lakes Conference, the Broncos would earn their first playoff berth since 2015 with a victory. Union Grove demonstrated plenty of character that night before losing 28-20, but that performance served as a foundation for something special that is going on with the program.
One year later, the Broncos have about 20 more players in the program than they did last season. A correlation to that larger turnout has been new strength and conditioning coach Codey Clapper, who has created a surge of excitement with how he connects with the players.
Take Mickey Rewolinski, an offensive tackle and defensive end. Last year at this time, he was 6-foot-3 and 205 pounds. One year later, he is 6-5 and 260. What's more, he has full NCAA FBS offers from Eastern Michigan, Toledo and Western Illinois.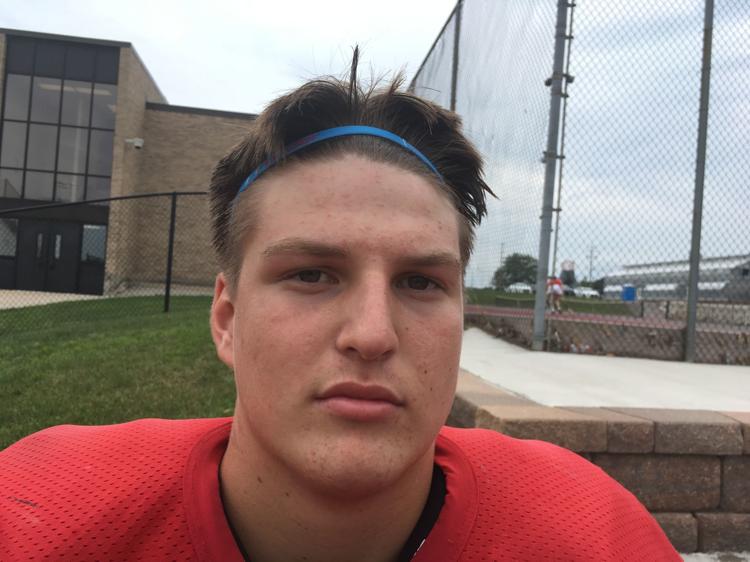 "The past couple of years, we haven't had a strength coach, so only a couple of kids would go in and they'd work out and do their own thing," Rewolinski said. "But when coach Clapper came, he just made a big impact. He made workouts for us and I just believe he made people believe in working out.
"They saw results and they just stuck to it."
Other results Clapper has achieved with players include center Connor Esch, who has gone from 245 to 267 pounds, guard Andrew Avila (230 to 262), guard Casey Shevokas (250 to 278) and running back Garrett Folby (160 to 174).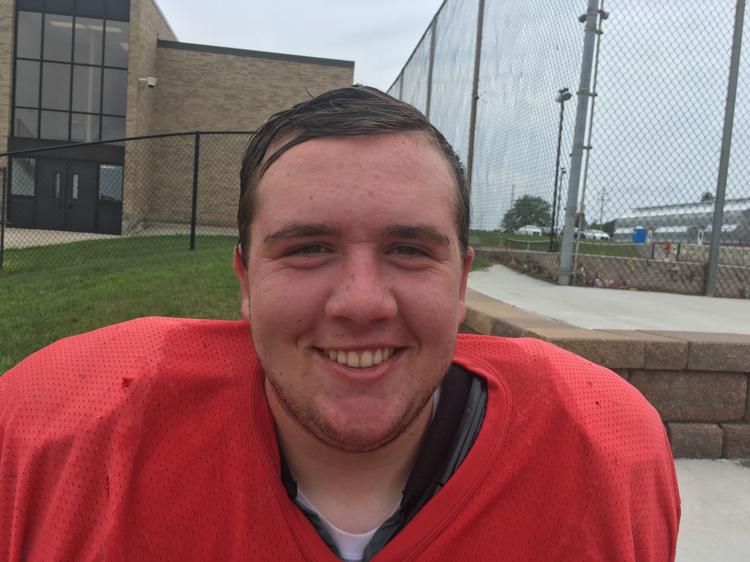 Who is Clapper? He graduated from Union Grove in 2012 and quickly gained experience in weight training by working with the Milwaukee Brewers (2016), the University of Wisconsin (2017) and the Arizona Diamondbacks (2018).
After getting hired in February by Union Grove, he organized a four-days-a-week weight-training program that started each morning at 5:30. Thirty-seven players regularly attended.
"The first thing is consistency," the 25-year-old Clapper said when asked how he achieves results. "If you want to make changes to your body, it doesn't happen with hard work over a short period of time. It happens with consistent work over a long period of time."
And this means the Broncos could be set up for a successful season even though just three starters — Rewolinski, cornerback Konner Goetsch and strong safety Tommy Hempel — return on defense.
There's an influx of younger players joining veterans, most of whom have been fine-tuned mentally by coach Craig McClelland and his staff and fine-tuned physically by Clapper.
"We're really optimistic about having bigger numbers just because there's a bigger pool to draw from and there's more talent on the field," McClelland said.
Leading the way offensively will be quarterback Nash Wolf, who completed 57 of 104 passes for 705 yards, with five touchdowns and five interceptions in five games as a sophomore last season. Wolf sat out the last four games with an injury, but he gained valuable experience in his abbreviated season.
You have free articles remaining.
You're out of free articles
Sign in or create a FREE account to keep reading.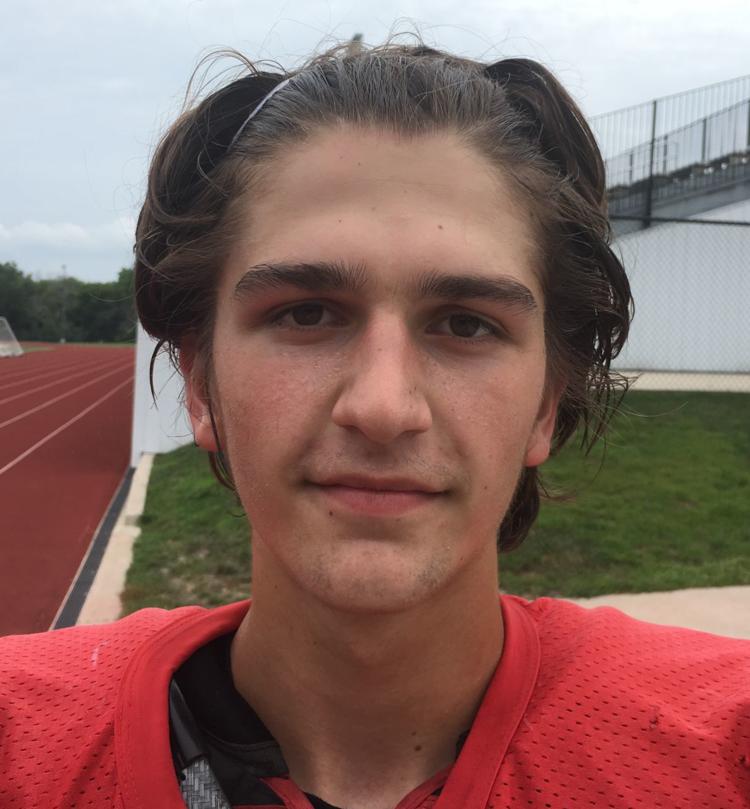 "I know the playbook a lot more than I did last year, for sure," he said.
McClelland, a former outstanding quarterback for the Racine Raiders, has earned a reputation for developing young QBs. That includes Matt Nelson, who is 2016 became the first Union Grove player to be named the All-Racine County Player of the Year in football.
With Wolf, McClelland has another intriguing prospect.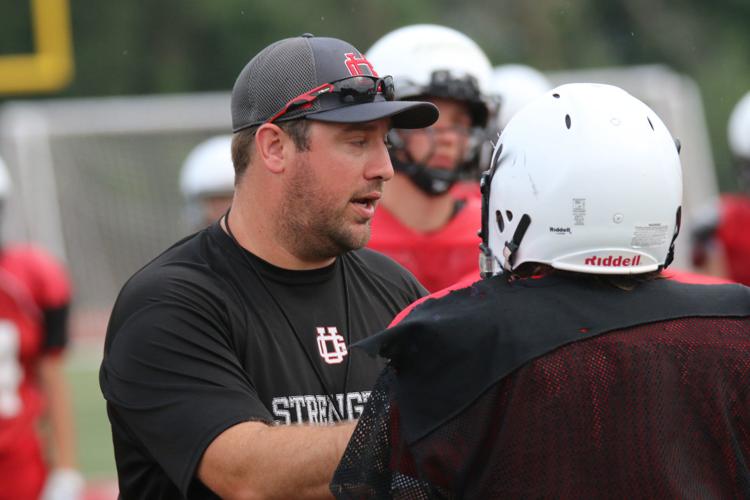 "He's built different than most of the quarterbacks I've had, like Matt Nelson, Luke Hansel or Alec Spang," McClelland said. "Those guys were a little taller and had thicker frames and we able to run inside the tackles.
"Nash is a little more slender and a little more agile. So getting him to the edge is going to be something we're going to look for him to do."
Luke Nelson, a first-team All-County wide receiver last season after catching 47 passes for 619 yards and six touchdowns, is now a linebacker at UW-Whitewater. But Wolf will have an established target in Ryan Davis, who caught 29 passes for 297 yards and a touchdown as a sophomore last season.
"I've know Ryan since sixth grade and he's always been able to jump high," Wolf said. "A lot of times, we just throw up the ball to him and he makes it happen."
Defensively, the Broncos could be fortified by junior linebacker Nick Williams, a second baseman on the Broncos' WIAA Division 2 runner-up baseball team who is playing high school football for the first time. With several other prospects stepping up, what might have been a liability could be a strength.
"I was worrying about the starting defense because I knew we were losing a bunch of seniors," Rewolinski said. "But after seeing my whole team work out and stuff, I haven't been that worried about it."
This all adds up a season with great possibilities for the Broncos.
"I think the biggest thing that got guys out here was the new strength trainer," Esch said. "He just knows how to get people motivated and makes you want to get better.
"We have a good motivating senior class, which helps a lot. I think a lot of guys want to get into the program, get bigger and stronger and faster and really turn this program around."