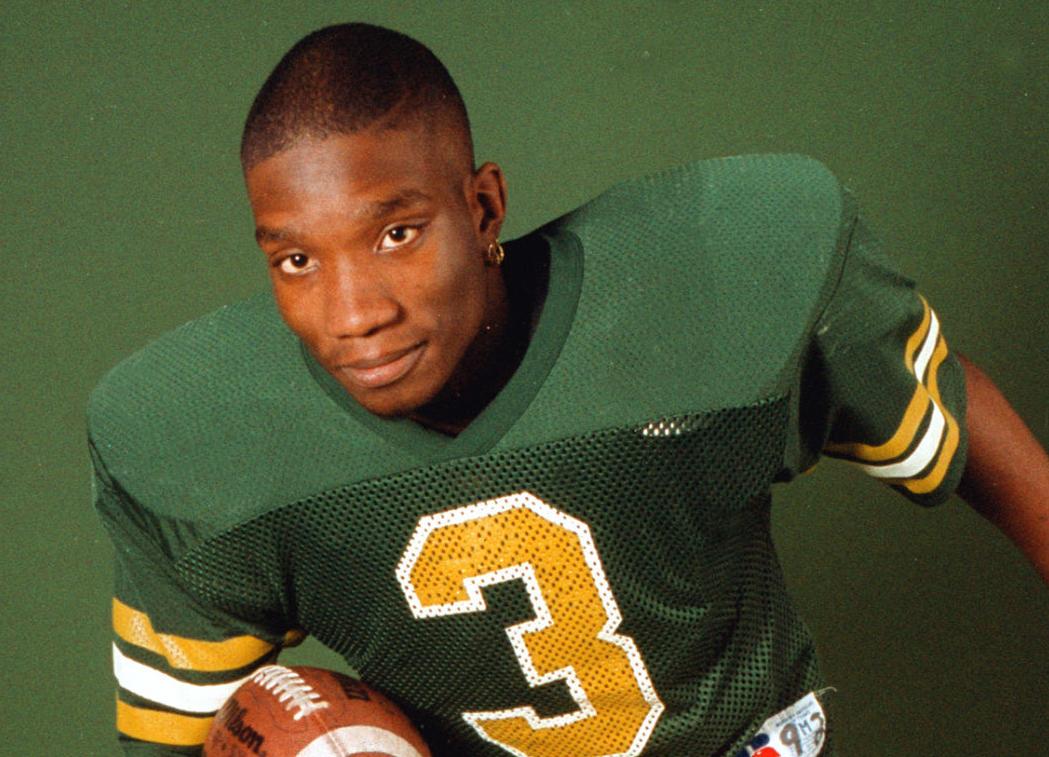 Jason Barnes' Journal Times obituary in August 2006 mournfully summed up a life that had ended just six weeks past his 30th birthday.
It was written that the native of Elgin, Ill., had, "been called home by his Heavenly Father on Wednesday, Aug. 2, 2006." It also pointed out that, "Because of his skill and strategic plays on the football field, he was known as, 'Barnes Burner.' "
Sadly, Barnes was just 14 when his mother, Mildred, had died of cancer at the age of 36. His father had already been out of his life for several years by that point. The first three-year starter at quarterback in the history of Case High School's program grew up as a confused and sometimes angry young man who occasionally had discipline issues.
"It made me feel as if I was here alone," Barnes said in November 1993 while reflecting on death of his mother.
Gene Veit, Barnes' coach from 1991-93, acknowledged the struggle he sometimes had keeping his quarterback in line. When Barnes was named the All-Racine County Player of the Year as a senior in 1993, Veit was quoted as saying, "I think we've learned to live with him more than we tried to change him because changing him is a very difficult ordeal. And until he understands that he has to want to change something, it's not going to get done."
One of the few places Barnes felt comfortable was a football field, where he could use his immense physical gifts. And it was on Sept. 3, 1993 when he was the focal point of one of the biggest upsets in the history of Racine County high school football.
In what was the penultimate season in Veit's 29-year run as Case's first football coach, the Eagles made the 52-mile trip to Hartland to play Arrowhead, an emerging state power under coach Tom Taraska.
The Warhawks, who were then aligned in the Southeast Conference with Case, were on the cusp of one of the great dynasties in state history. They would win their first state championship that season and add state titles in 1994, '96 and 2007.
By the time Taraska retired in 2010, he had gone 265-96 with a remarkable 47 victories in the WIAA Tournament. He also led the Warhawks to the state championship game in 2000, '02, '03, '06 and '08.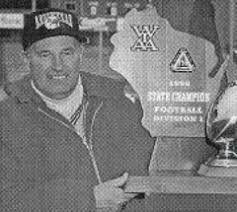 Surely, Arrowhead would have no issues dispatching Case on its journey to a state dynasty that September night in 1993.
Barnes had other ideas. So did other Case players the likes of running back Deon Harris, who earned first-team AP All-State honors as a senior in 1994 and a strong defense led by linemen John Hammes and Tom Ashley and linebacker Tarmi Williams.
Tom Brandon, who had been Veit's offensive backfield coach since 1967 — the first year Case fielded a varsity program — recalls the unique athlete that Barnes was.
"He had great skills — quickness, speed, agility, you name it," said the 76-year-old Brandon, who succeeded Veit as coach in 1995 and led the Eagles to a playoff appearance two years later. "It was obviously God-given skills that he had — things you can't teach."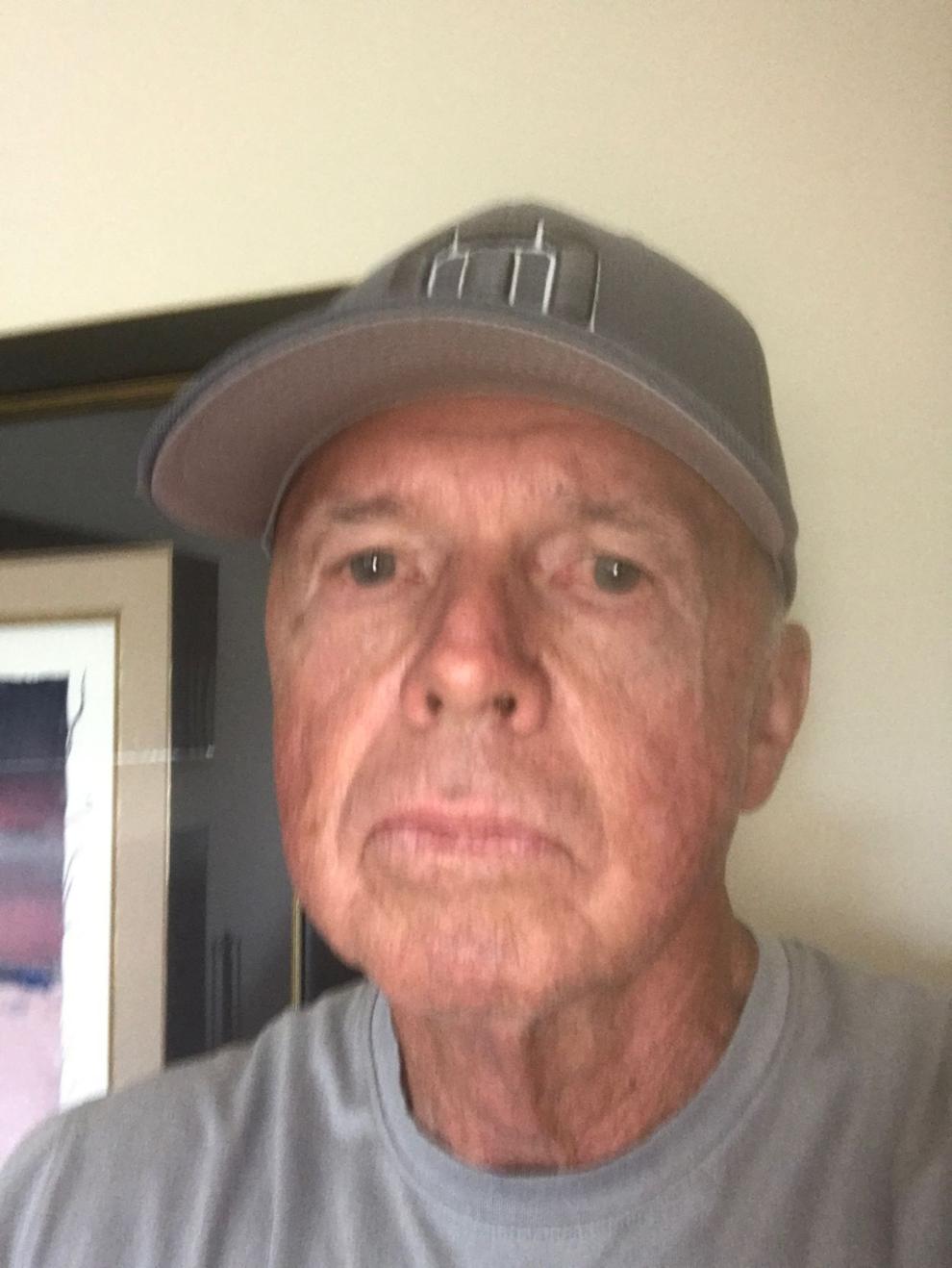 Brandon also found Barnes to be a good kid at his core.
"I wouldn't say he was hard to coach," Brandon said. "He was a good kid if you really got to know him, which you did, working with him every day. I didn't have any trouble in regard to getting him to do what I wanted him to do from a coaching standpoint."
Barnes had operated Brandon's wishbone offense to perfection a week earlier in Case's season-opening 41-27 victory over Burlington. In what was the first game between these two county programs, Barnes had rushed for 190 yards and scored on runs of 31, 54 and 44 yards.
And then came a second straight road game, this time on Arrowhead's turf.
In a performance for the ages, Barnes started his night with a 60-yard punt return for a touchdown in the first quarter and then ran for the two-point conversion. After Arrowhead pulled to within 8-7, Barnes responded with an 80-yard scoring run in the second quarter.
Arrowhead advanced to Case's 15-yard line late in the second quarter, but Barnes intercepted a pass and returned it about 50 yards before getting knocked out of bounds as the half ended.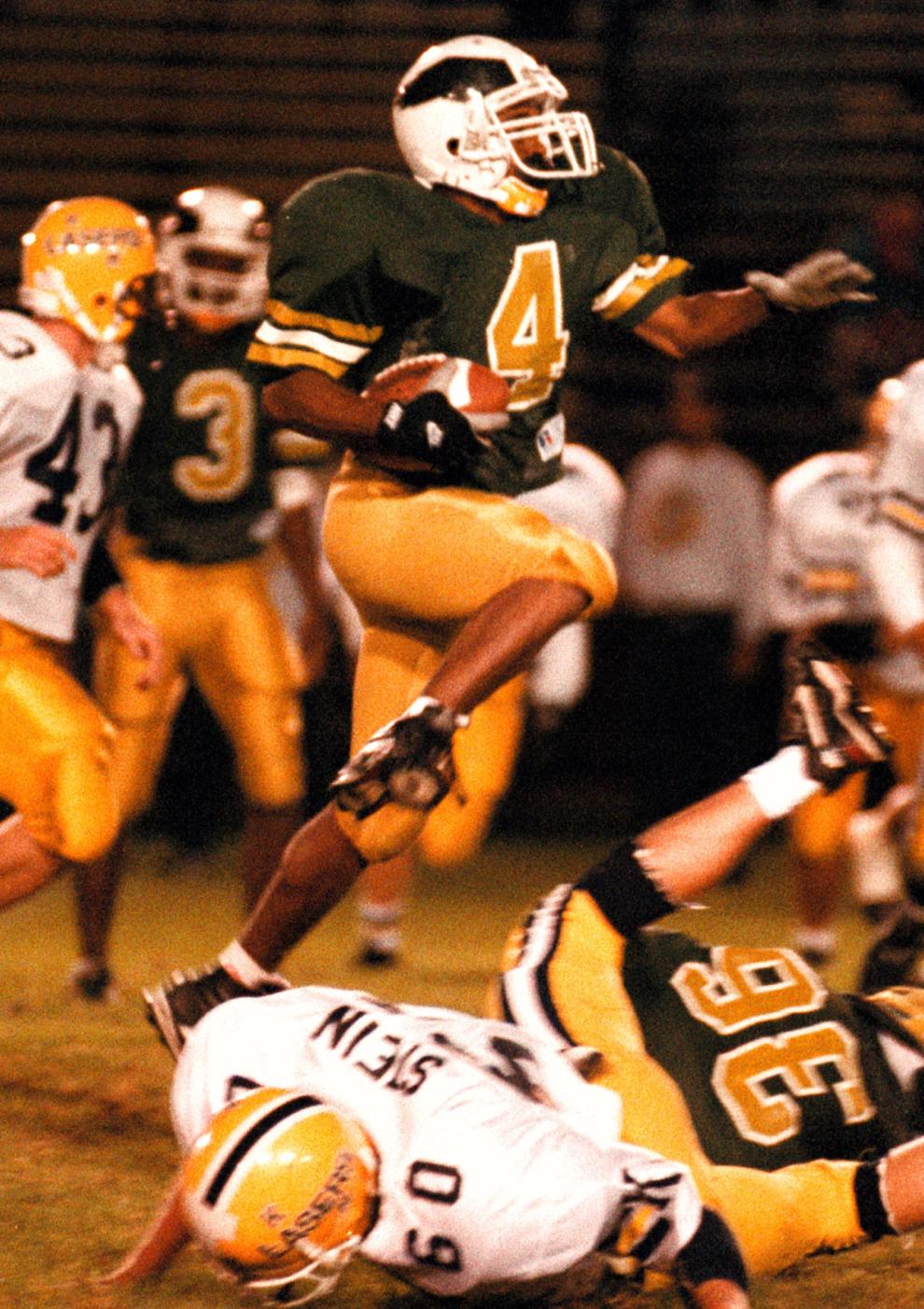 And then Harris added a 13-yard touchdown run in the third quarter as Case extended its lead to 22-7. Arrowhead didn't score again until late in the game, at which point Veit had sent in his reserves.
Brandon has a clear memory of Taraska after the game.
"When the game was over, he came running over and shook each coach's hand and said, 'We were outplayed today and we were out-coached today. Good job.' " Brandon said.
For the night, Barnes had rushed for 187 yards on just 12 carries — an average of 15.5 yards every time he touched the ball. Looking back on that performance in November, after Arrowhead had defeated Appleton West 21-7 for its first state championship, Taraska was effusive in his praise for Barnes.
"He was the fastest kid who ever played on our field and they deserved to beat us that night," Taraska said. "The game he had that night was a dream. He out-ran a lot of kids who didn't get out-run again all year. In practice, there's no way you can simulate what he can do."
As dynamic as Barnes was that night, Brandon is quick to credit Case's defense for its contribution. Arrowhead ran 74 plays against Case, but was able to score just twice.
"If I had to recollect about that particular game, I would say there were two things that stand out," Brandon said. "The was the excellent defense we played. To hold a team that won the state championship and lost only one game that year, our defense played exceptionally well.
"And then, obviously, there was Jason."
Case went on to finish 5-4 that season, which is its most recent winning record to date. And Barnes was named the county's best player after rushing for 848 yards on just 96 attempts and scoring 13 touchdowns.
What did Taraska tell his players after the game that night?
"I told them, 'That's what a Division I talent looks like,' " Taraska said.
Eagles get pumped up

Color guard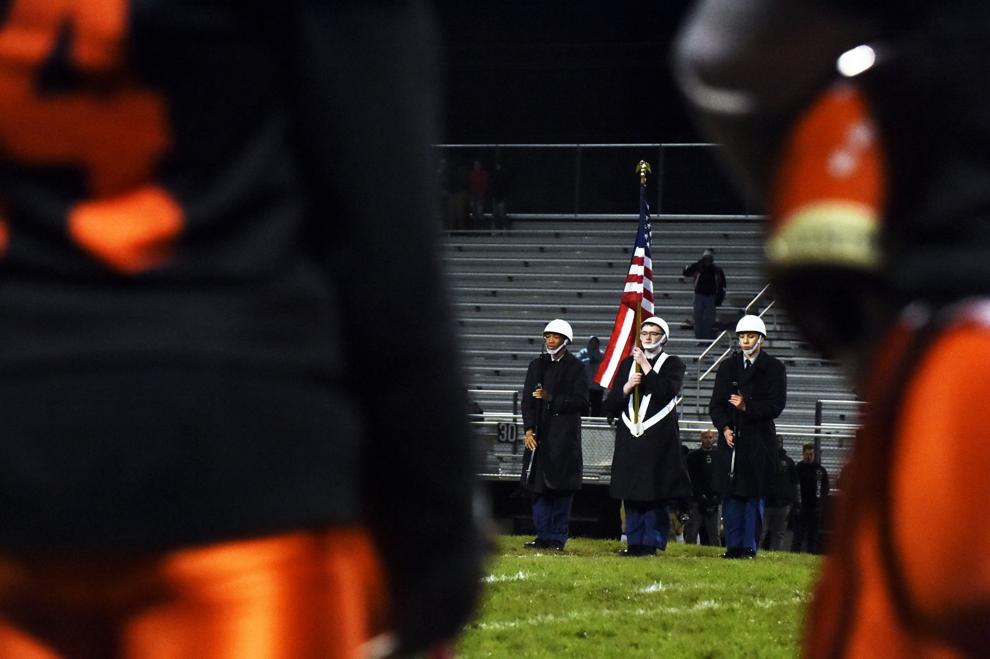 Opening kickoff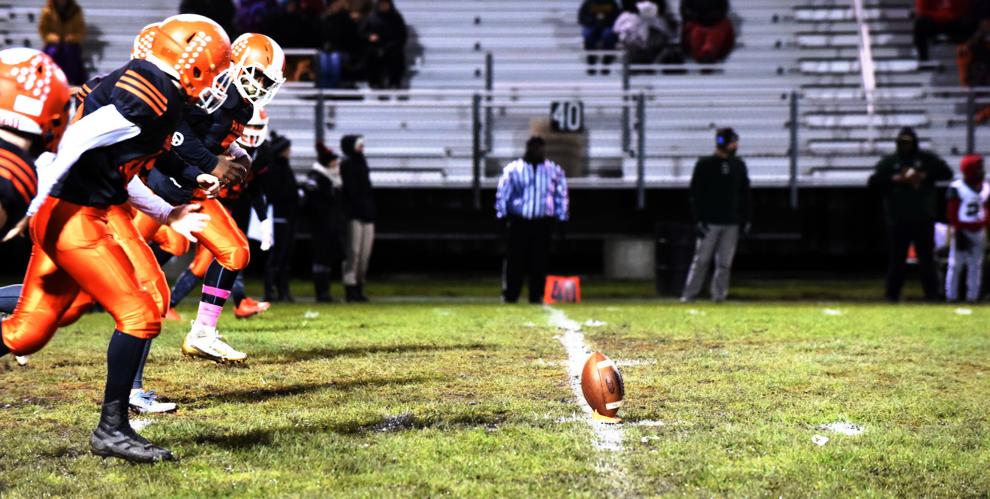 Muddy conditions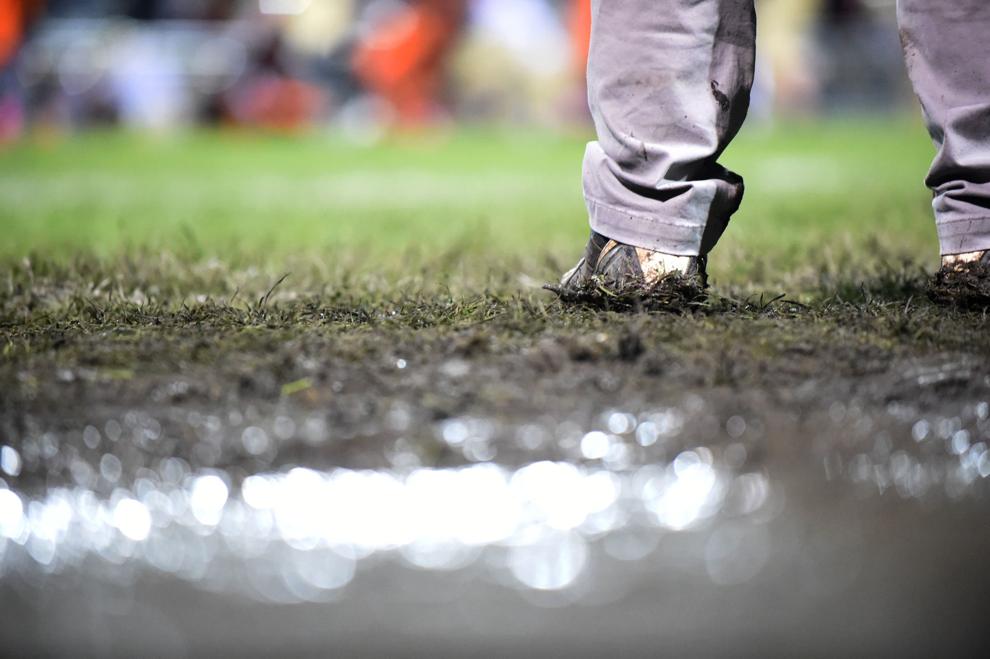 Trying to find the gap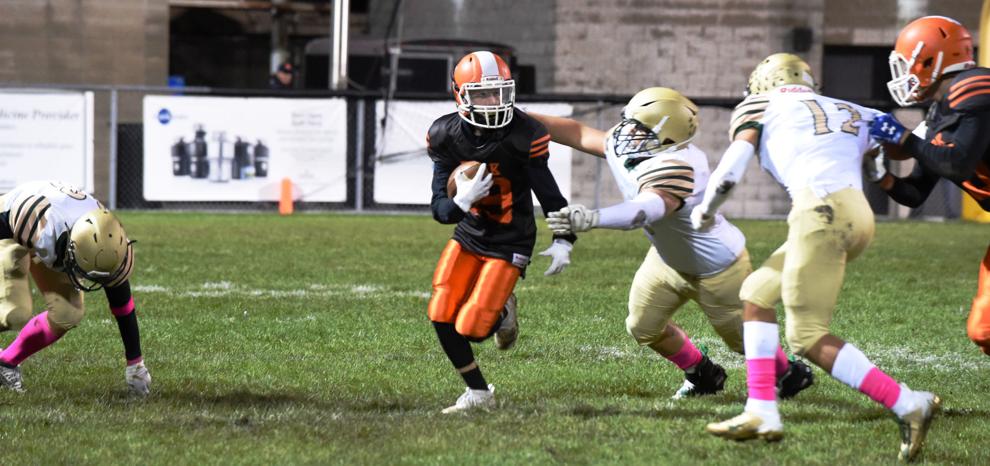 Blocking wins rivalries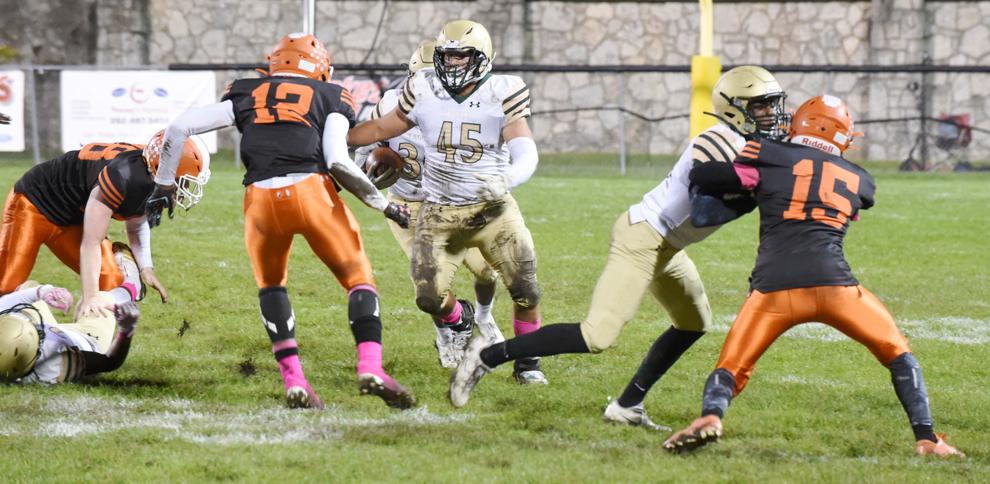 Escaping the pocket

At the ready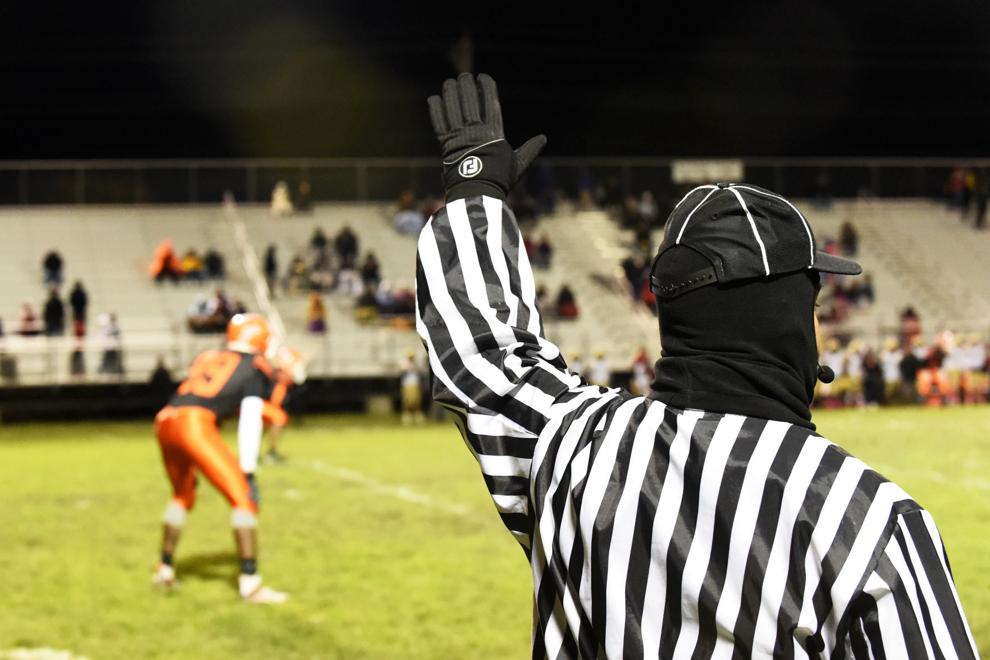 Coach Danny Hernandez on the sidelines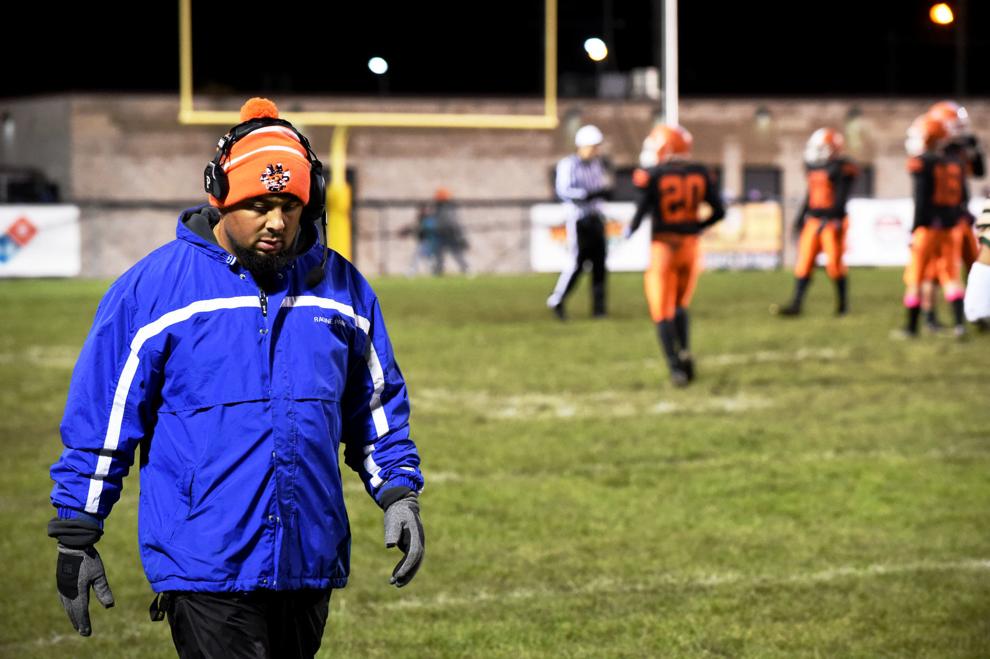 Senior Terry Gamble waves to the crowd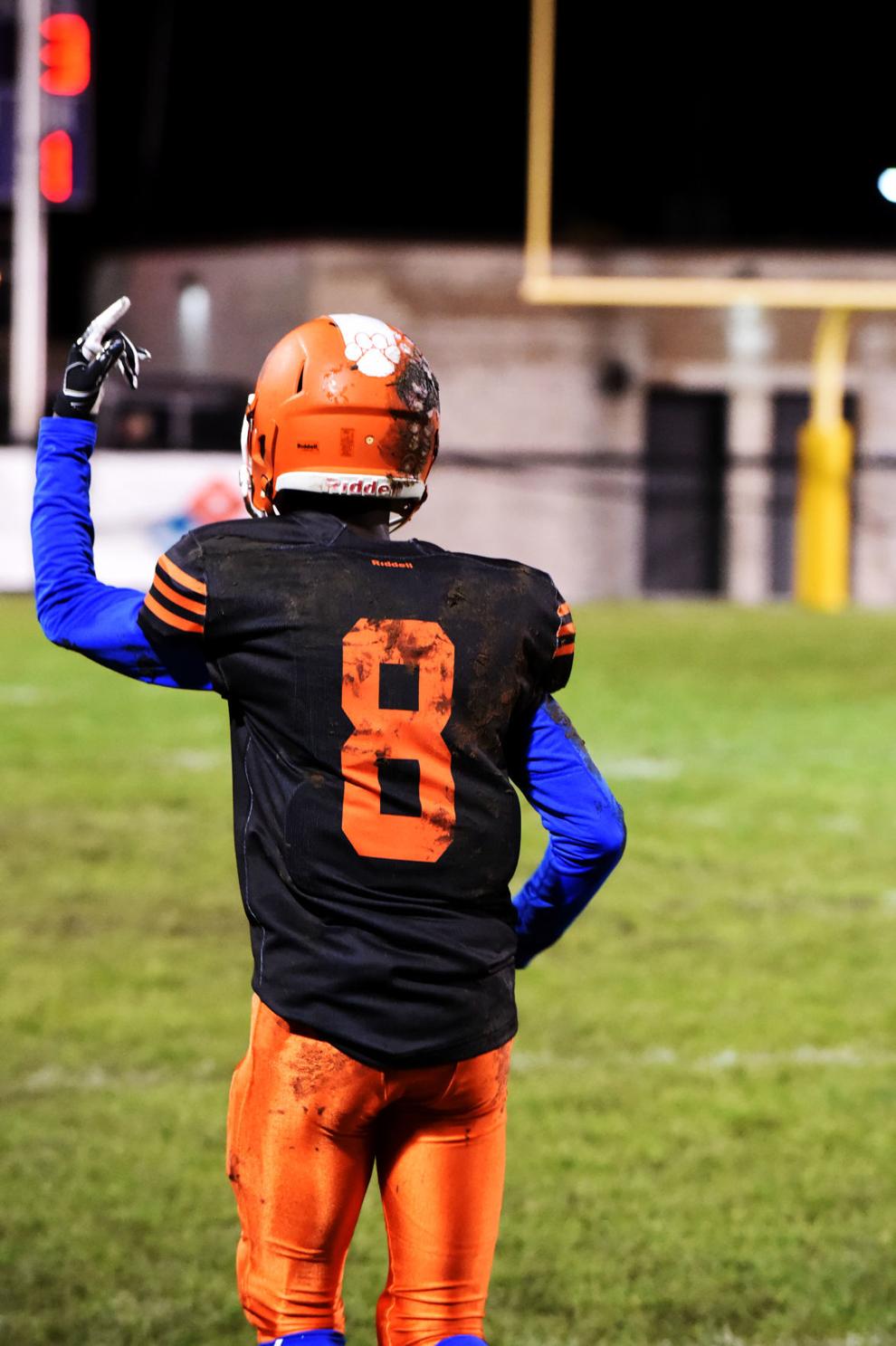 Park Senior Willie Adams has the ball, Case's Jayvian Farr looks to stop him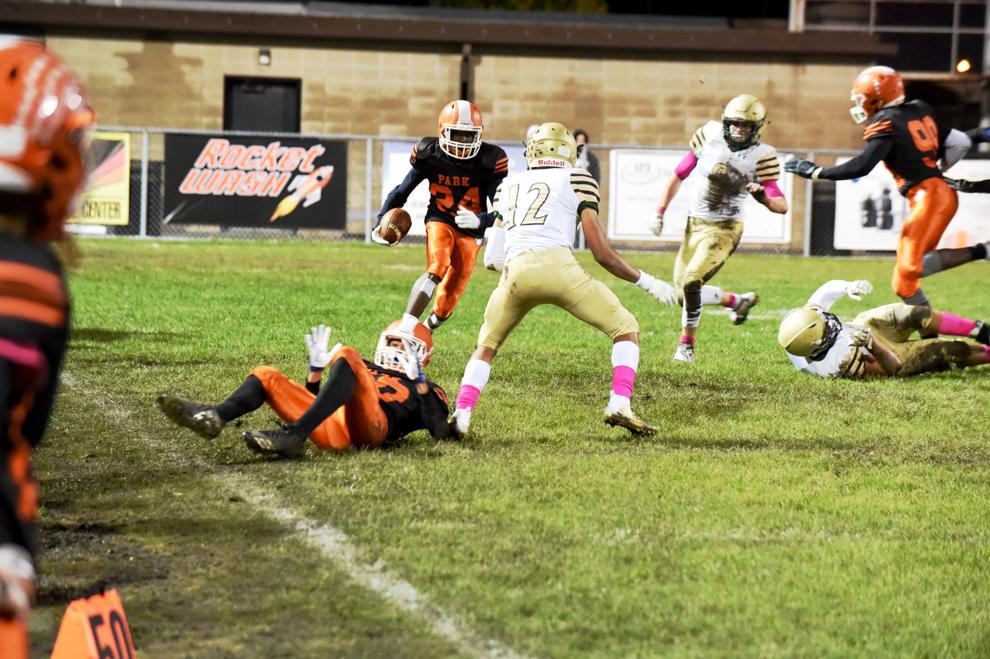 A Case extra point about to be blocked
Caleb Gilliam falls on a blocked punt

Forced out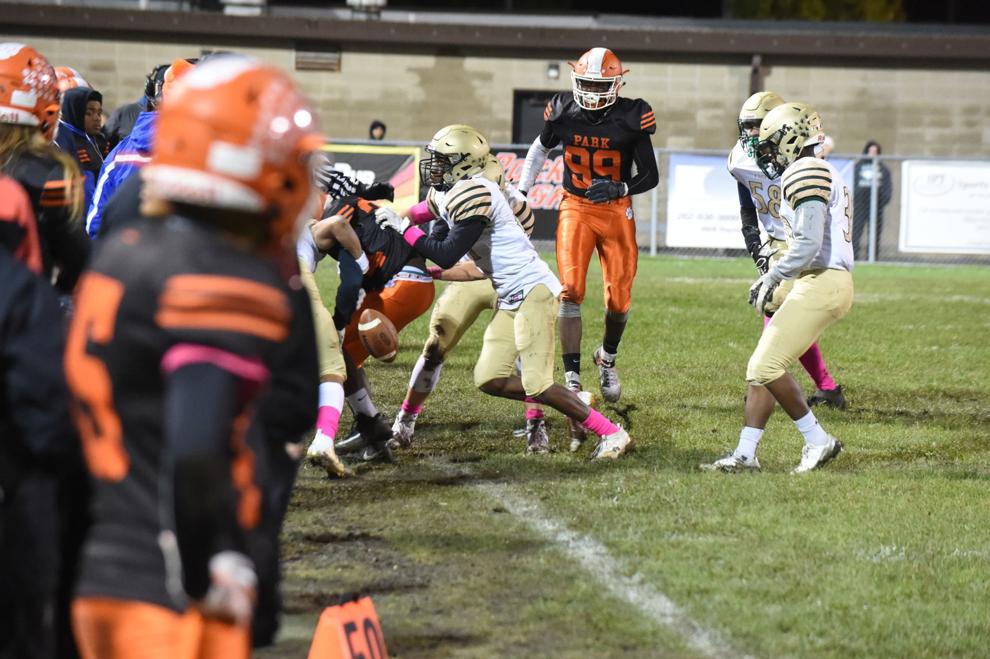 Looking to throw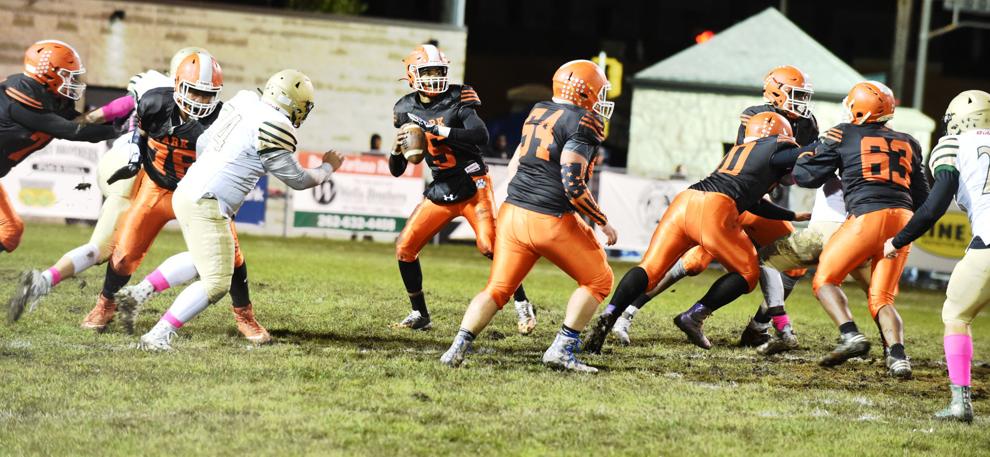 Just out of reach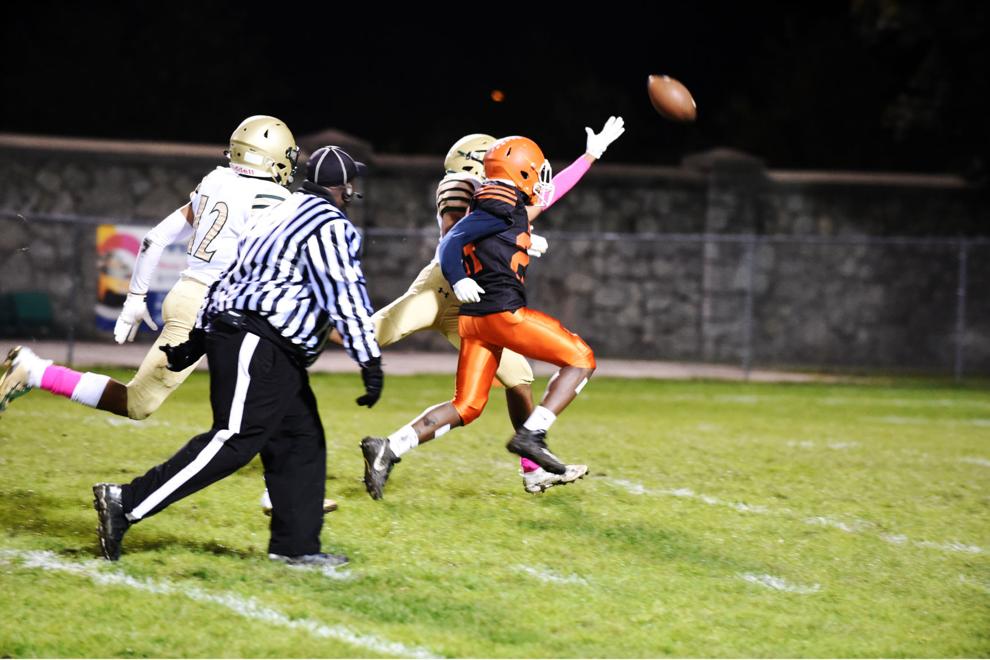 Punting it away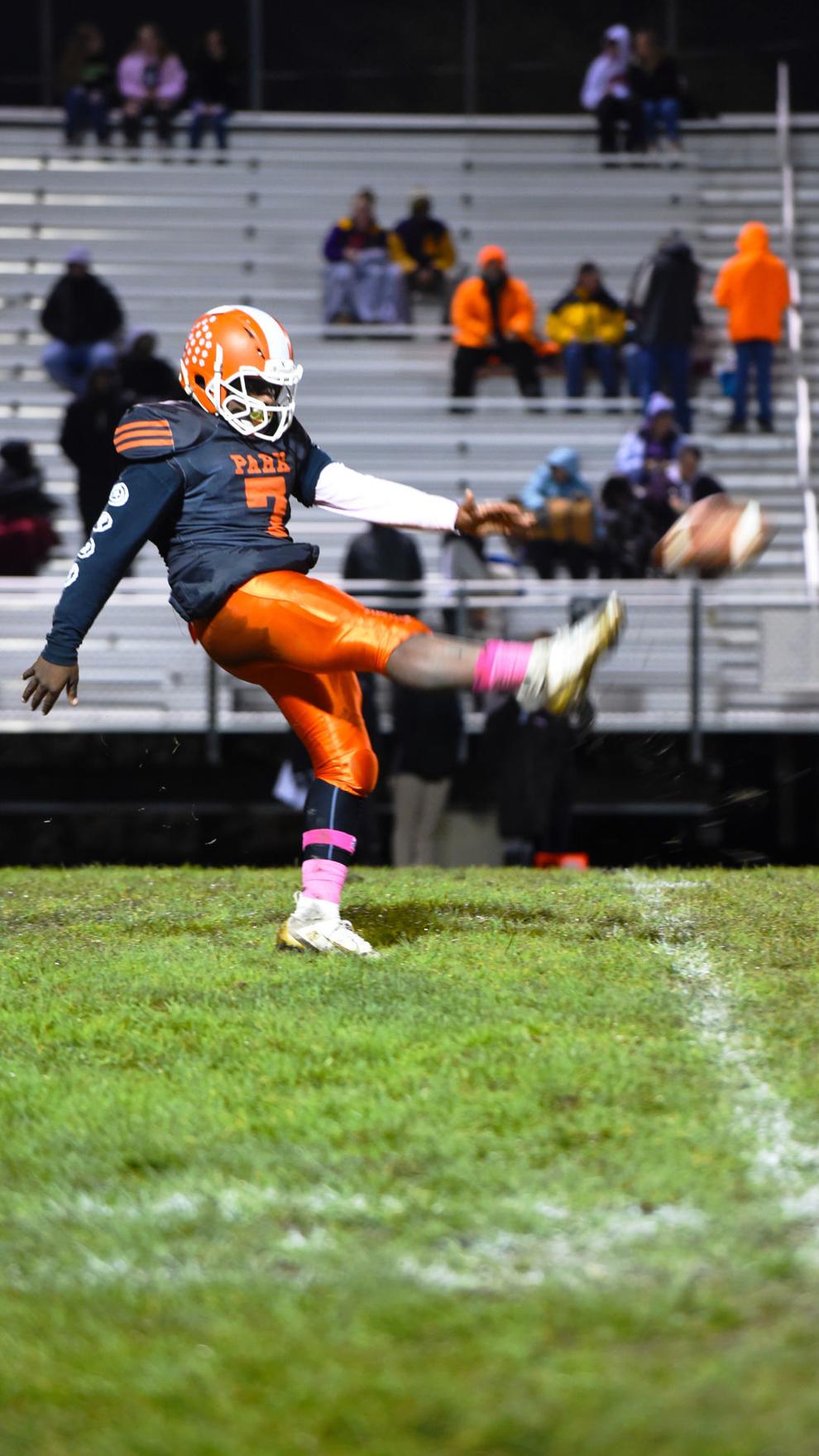 Into the second level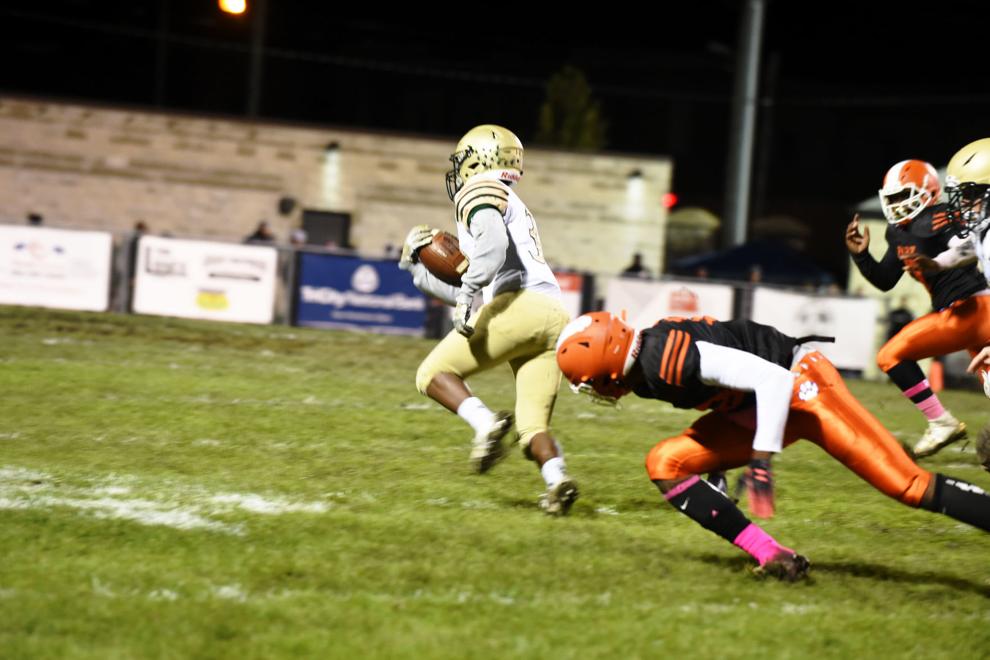 Ready for the snap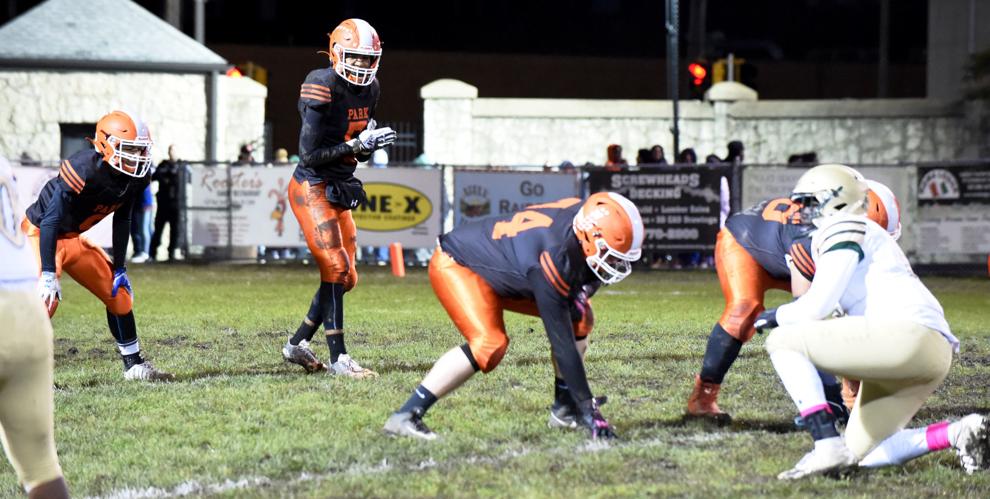 Conference with the coach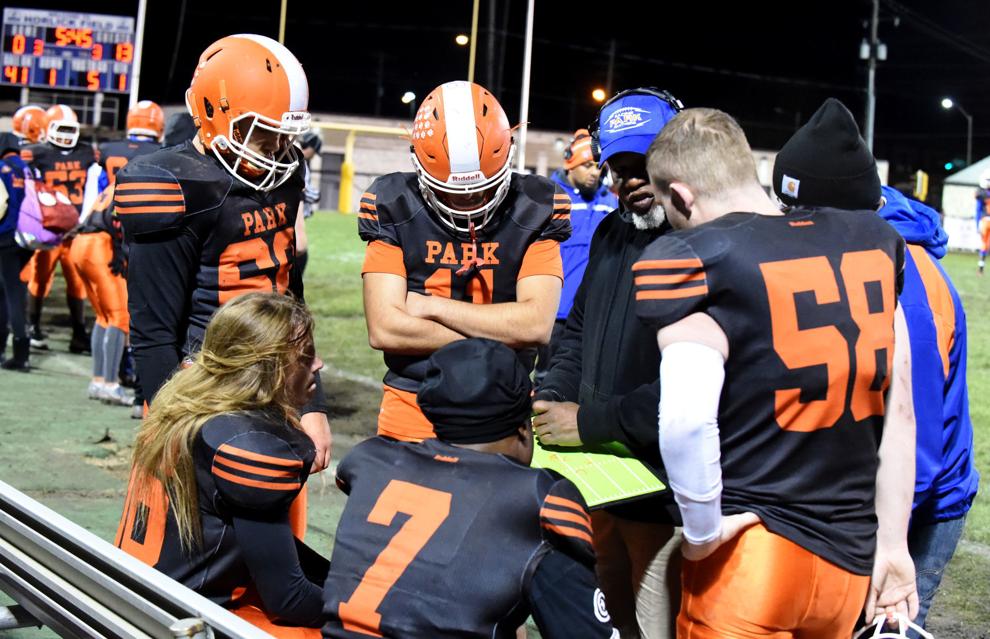 Park fans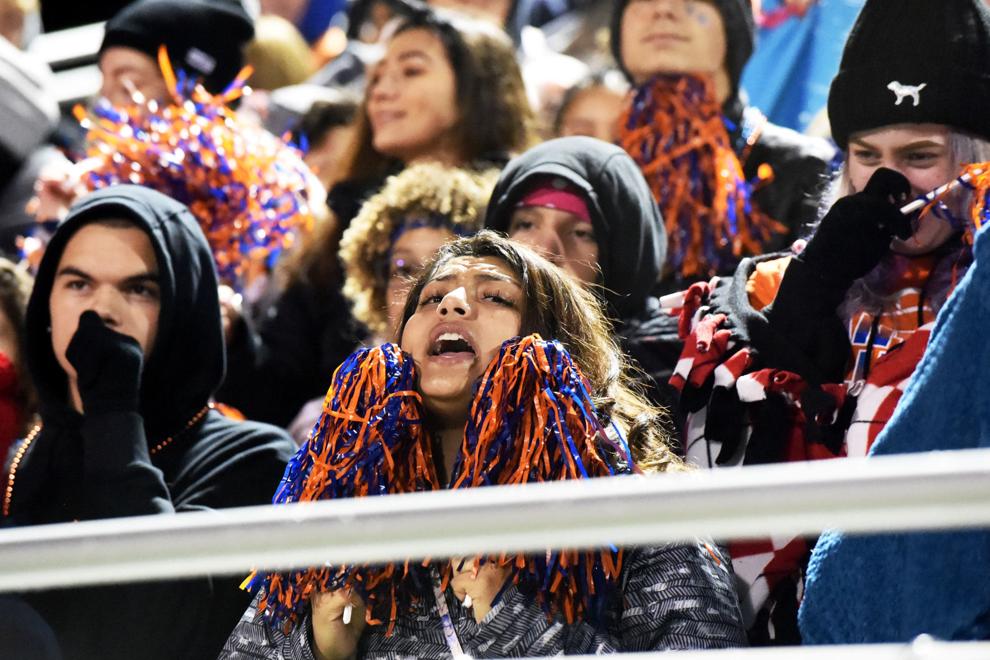 Pawprints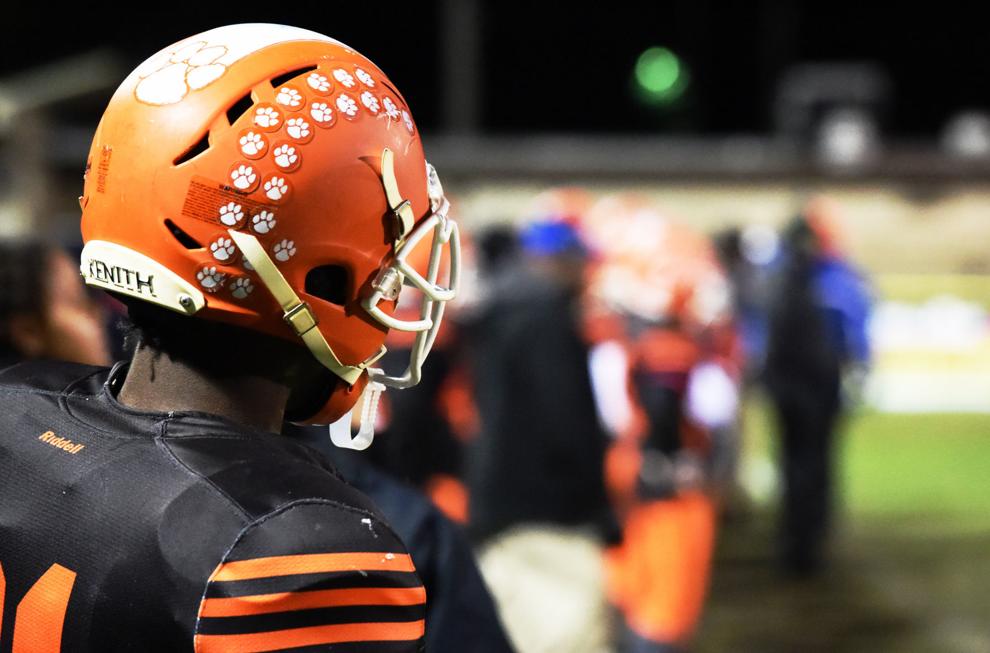 Park's Jayvian Farr (12) congratulates Ian Tremmel on well-played defense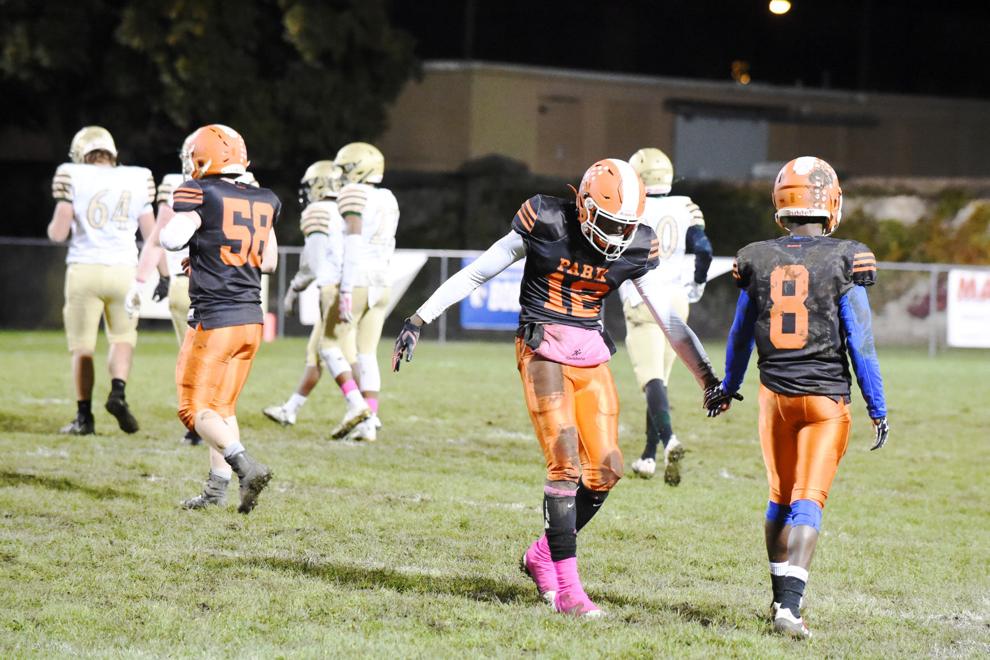 Calm before the snap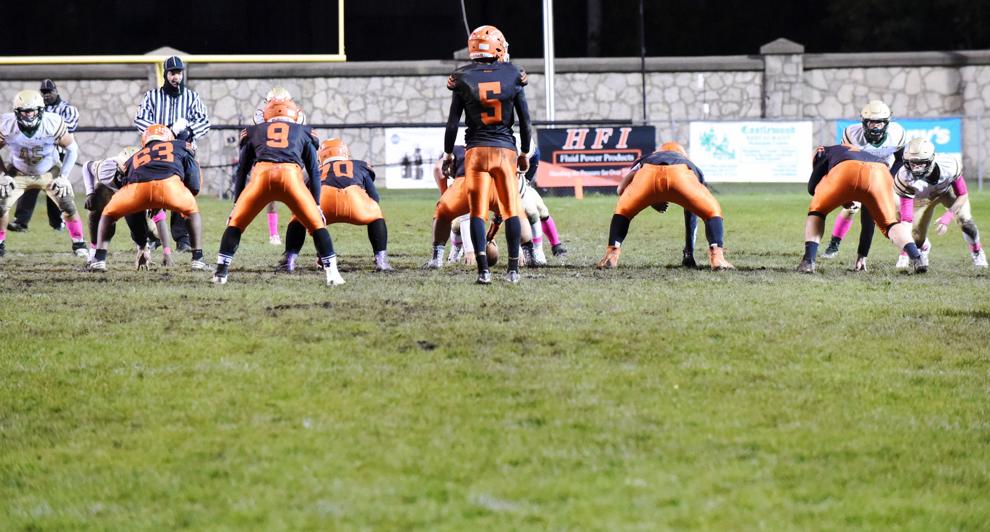 A quick timeout
Taking a breather
Diving for the deep throw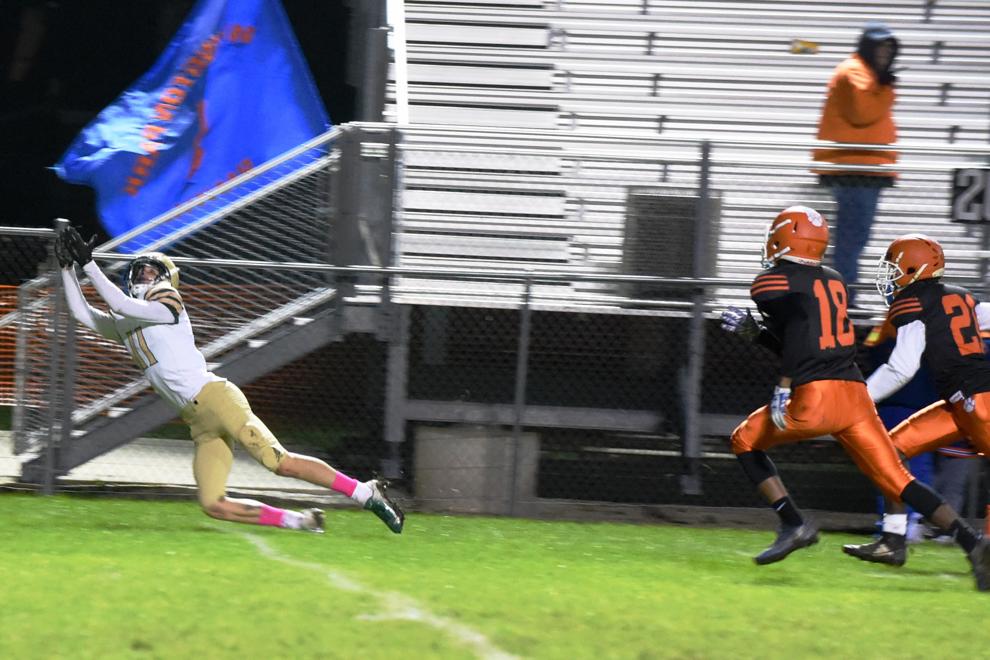 Hut hut!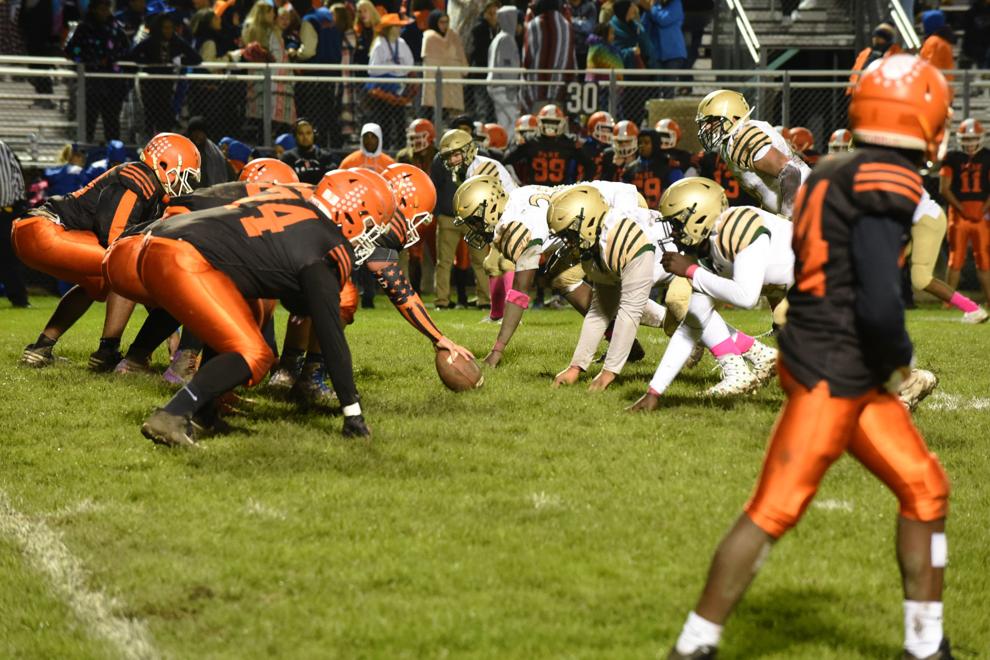 Mud-covered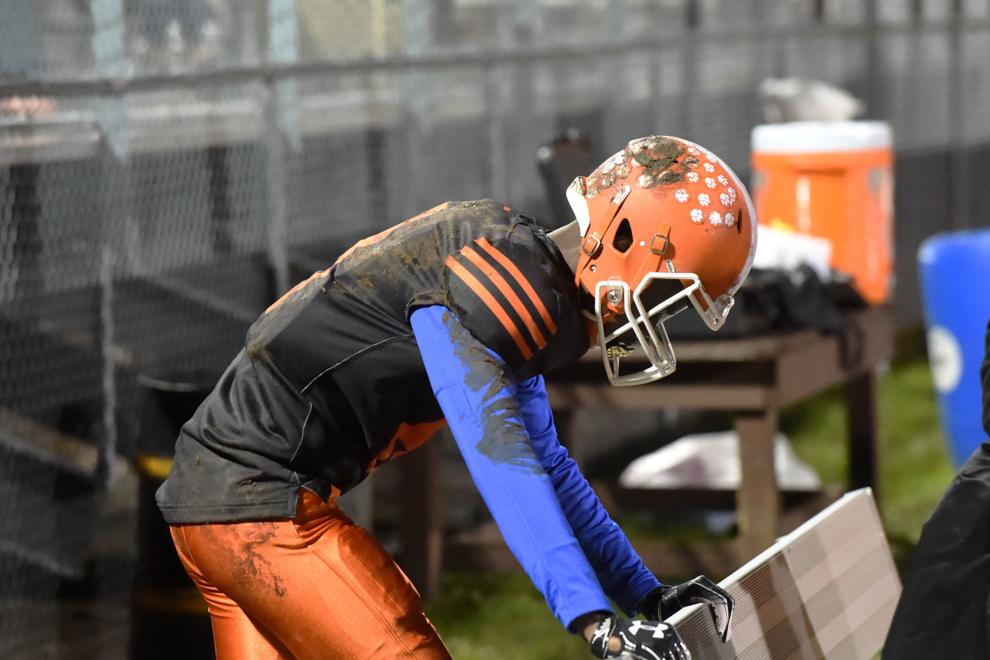 In the middle of the pile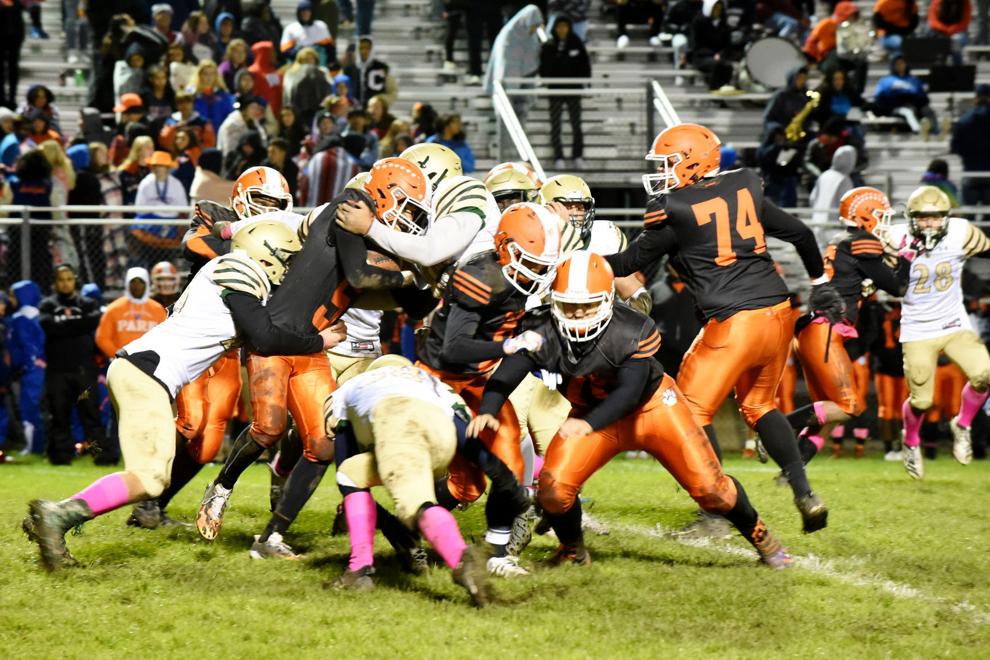 Case fans on Pink Out night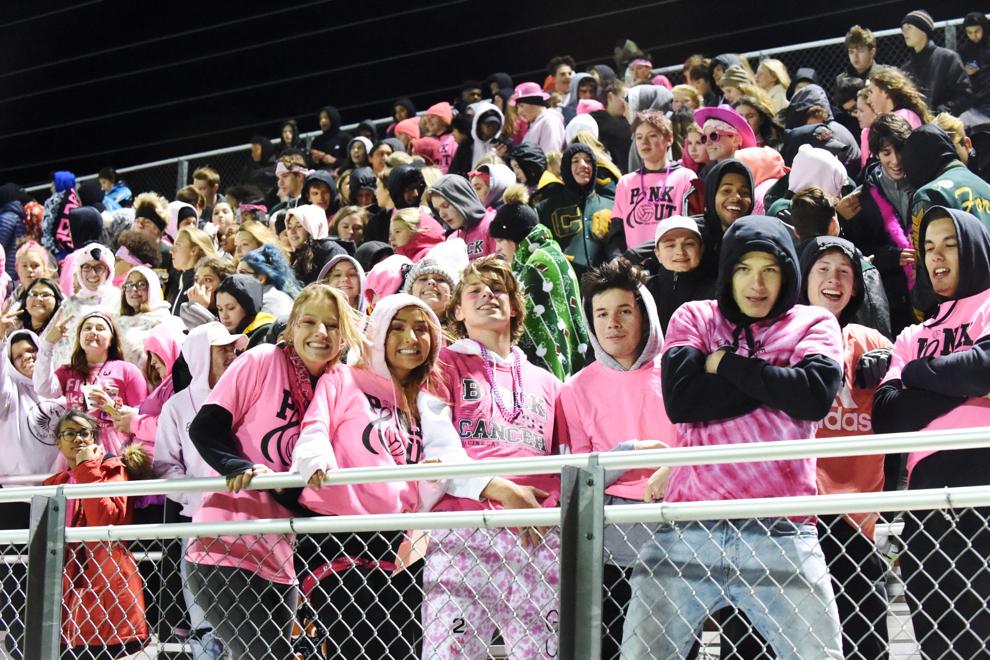 Finding space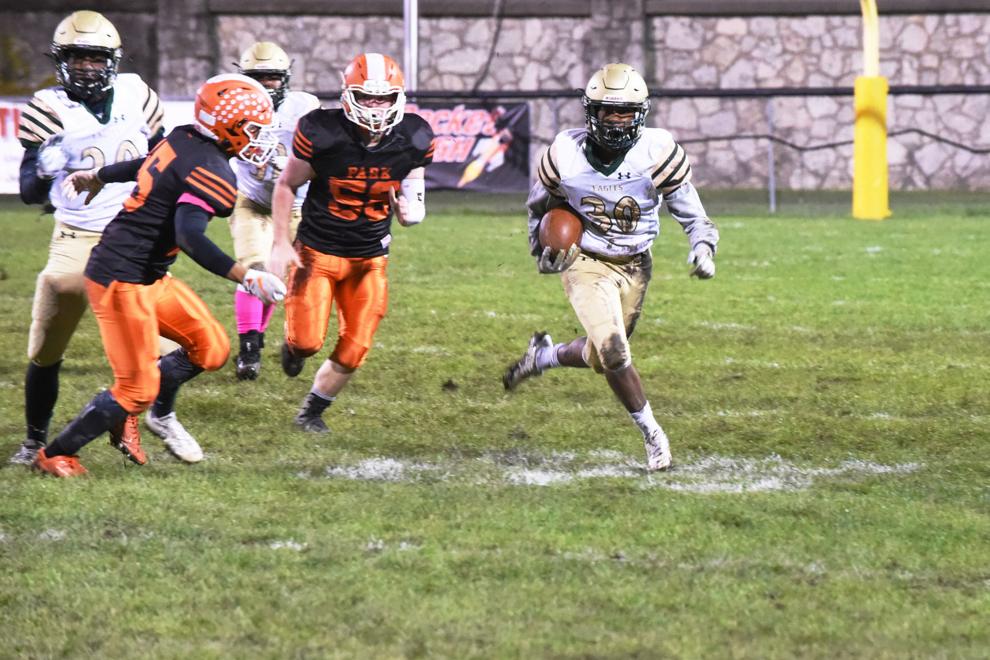 Gridiron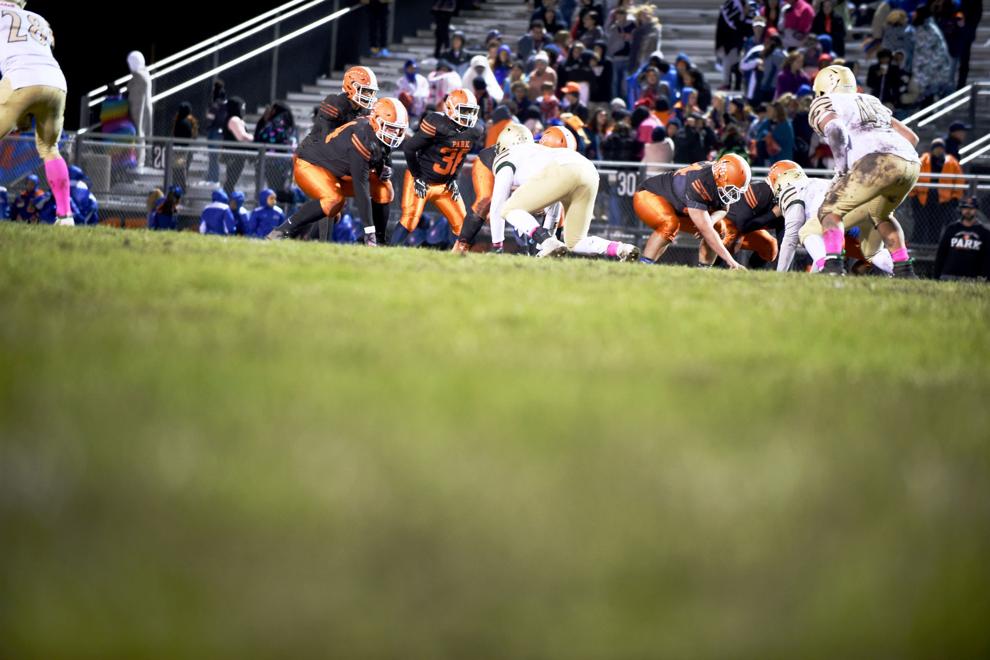 Park fans