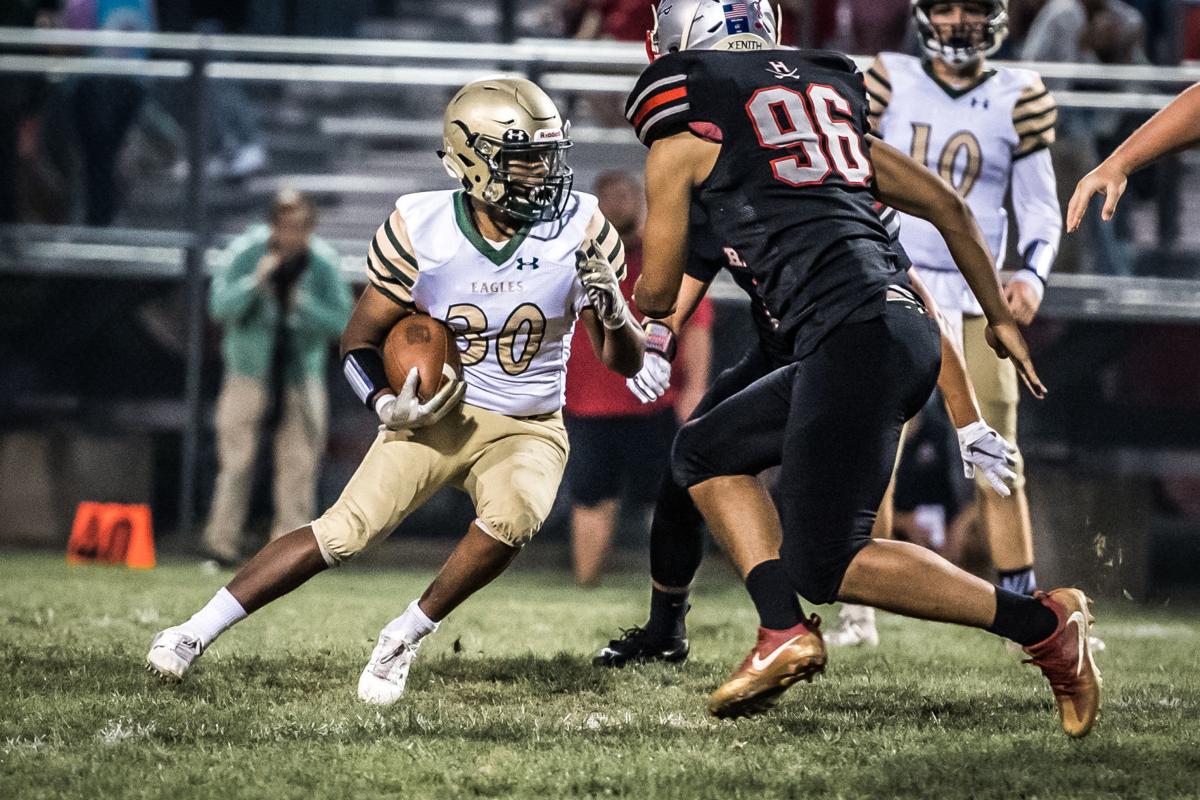 On Monday, Aug. 3, high school football players in Racine County are eligible to receive their equipment. Practices will start the following day and teams will open the regular season as early as Thursday, Aug. 20.
The obvious question is whether that will happen with the COVID-19 pandemic continuing to shut down events across the country.
As of now, the tentative answer is that, yes, there will be high school football and all other sports this season. Last Thursday, WIAA Deputy Director Wade Labecki said that high school sports are being planned for this fall, but also expressed reservations.
"We're planning on football starting on Aug. 4," Labecki said. "The experts in the medical area may change our options. They're experts in that. We're getting ready to be ready for that. We're getting ready to assist our schools."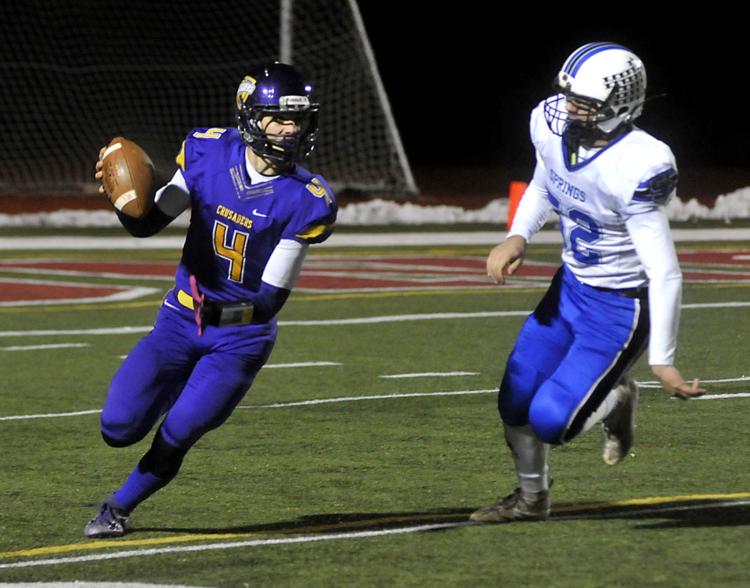 Labecki also conceded that things could change drastically within the next nine weeks.
"We're not going to go ahead and put kids in jeopardy or coaches in jeopardy or officials in jeopardy," he said. "We're going to do what's best based on advice from our sports medical people."
Some Racine County coaches were asked to weigh in on whether football should be played this fall. Their answers ranged from confidence that it would (St. Catherine's Dan Miller) to serious reservations (Horlick's Brian Fletcher).
Fletcher said he would even support fall sports being moved to spring and spring sports being moved to the summer for this next school year an a precaution.
At least there are some positive recent developments. The University of Wisconsin announced Monday that a limited number of athletes will be allowed to return to the college using a phased approach for voluntary athletic activities,
Here are thoughts from Miller, Fletcher and also Racine Lutheran's Scott Smith, Burlington's Steve Tenhagen and Case's Bryan Shredl about the prospect of playing football this fall.
Scott Smith
"I think they're going to try," Smith said. "If schools don't open up, which I doubt because they need to open up schools, then they'll start sports with it. But I still think that all it's going to take is for one or two kids to get sick and you could wipe out a whole team. I wouldn't be surprised if they pushed it back a little bit to be a little more cautious — like three weeks later or something. Whether that helps, I don't know, but there are still a lot of people who are concerned and there's a lot of people who are not concerned about it. It is a pandemic where you have to be careful."
Smith also pointed out that teams will be well behind because of the elimination of offseason conditioning programs.
"You had no contact with kids, the gyms were all closed, the lifting and strength part of it is going to be down just because not all kids have their own weight sets or places to go," he said.
Dan Miller
"It looks like this next week, the WIAA is going to come out with some guidelines to return the sports in the fall," Miller said. "I'm really excited to get some guidance as far as what you can do and how to. We have been exploring best practices as far as maintaining the sanitation and all those types of things. Hopefully, it'll start out with workouts July 1. But we've been in a holding pattern for so long that I think this week coming up will give us more of an understanding of what to expect in the fall."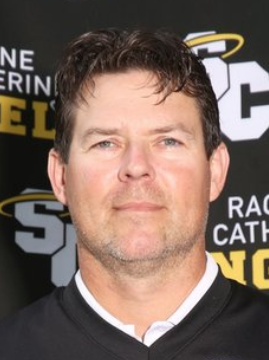 Like Smith, Miller concedes there will be a great deal of catching up to do once things return to normal.
"A lot of our athletes play a spring sport, so you're looking at a level increase athletically, experiencing competitiveness and maturity, as far as that goes," he said. "So you miss out on that physical development. You also miss out on the mental development of being involved in sports and maturing when you compete.
"So we're behind a few months with that. But our players have been able to do home workouts through a program that we instituted at St. Catherine's called 'Platform.' It's a great platform for kids to get exercise and set up workout programs. Obviously, it's not going into the weight room and building team unity. We'll miss out in June because of school still be closed until June 30. But, hopefully, we can get things going on July 1 and start to catch up a little bit."
When asked if he expects to play this fall, "Miller said, "There will be football this fall. There's an understanding of where we're at, how to be as safe as possible ... a lot of the states have already started with their guidance on how to organize, sanitize, keep our players safe and the coaches safe. You see some some pictures from back in 1918 when there were fans in the stands with masks on. I think there are ways we can curb the opportunity to become infected and catch the virus. I think by August, we will have a better understanding, a greater awareness of to be as safe as possible."
Steve Tenhagen
"Every day, it changes," he said. "Pretty much, it's been that way through these whole 10 or 12 weeks. Things seem to be trending in the right direction and then something else happens. A week ago, I was feeling really good. And then you see Summerfest and the State Fair get cancelled.
"Nobody really has any answers. I think we're going to play to some degree, personally. It's going to be interesting if we're not fully back in school in terms of kids every day. Some of the things we heard is we won't be at full capacity within the school, so I don't know if that means it's half days for kids or every other day. It would be tough, obviously, practice-wise if kids aren't at school every day. It will be interesting.
"We're all going to be in the same boat at the end of the day. I just hope we get a chance to play this fall."
Brian Fletcher
"With the things going on in the country outside of COVID-19, I would really be excited about getting our kids back together, getting our locker room back together, making sure our kids are doing the right thing and staying out of trouble," Fletcher said. "There's a lot of things going on out there with the protests and riots and things like that and, as a coach, you're always worried about whether your kids are going to get caught up in that. So you want to make sure your kids have that positive structure and I know for a lot of our guys, football provides that.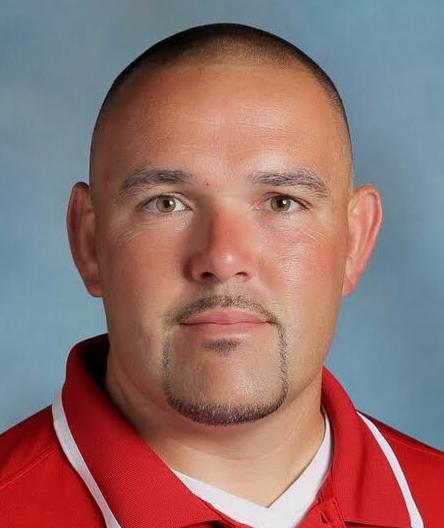 "With the health aspect of it, there's a lot of questions that need to be answered."
Enough questions, Fletcher said, that he has reservations about playing this fall with the pandemic.
"Somehow, if they can figure out how to postpone fall sports until the spring and spring sports until the summer, I think that might be an ideal situation," Fletcher said. "So when we're getting back in the classrooms, we can get acclimated and see how things are going to go and see what's going to happen with the virus before we start getting into sports and locker rooms and things like that. If I had a vote, that would be my vote — that we postpone it until the spring, just because you don't want to have a season start and then a kid gets infected, tests positive and then what happens? There's just a lot of questions out there that need to be answered."
Bryan Shredl
"Oh, I'm all for it (playing this season)," Shredl said. "I believe the kids need it. We need to get back as far as the kids being active. I've been looking at some of the precautions we need to take and I've been coming up with a plan myself about how we would go about practicing.
It looks like there's going to be more cleaning. So we might have to practice a little more differently."
Get in the game with our Prep Sports Newsletter
Sent weekly directly to your inbox!