RACINE — As it slipped and slid all over a battered Horlick Field Friday night, the Case High School football team managed to end one drought and put itself in position to deep-six another.
By outlasting Park 13-6 in a Southeast Conference showdown on a cold, blustery night, the Eagles earned the unofficial title of city champions after a 32-year wait. It marked the first time they defeated Park and Horlick in the same season since 1987 and it was only the fifth time they accomplished that feat since they fielded their first varsity team in 1967.
The bigger goals come next Friday. If the Eagles (4-4, 3-3 SEC) can wrap up their regular season with a victory over Kenosha Indian Trail at Hammes Field, they will clinch their first playoff berth since 1997 and their first winning regular-season record since '93.
That's a daunting challenge considering Indian Trail is 6-2 and second in the SEC to Franklin. But Case has won three of its last four games and will bring plenty of momentum and inspiration into that crucial matchup.
"Our backs are against the wall, but I feel we've got the guys to do it," said senior running back Myles Guyton, who churned for 102 yards and a touchdown on 26 carries. "I said it from day one: If we put everything together, we're a playoff team easily."
Meanwhile, Park (3-5, 2-4 SEC) was eliminated from playoff contention with the loss. The Panthers will close out their season Friday night against Bradford at Kenosha.
Credit Case for taking an early lead and giving itself a cushion on a night when the conditions helped subdue both offenses.
Jamill Lacy energized the crowd by taking the opening kickoff and breaking down the right sideline for an 81-yard touchdown.
It was the first time the senior returned a kickoff for a score.
"I picked the ball off the ground because it was a ground kick and then I just followed my blockers to the edge and took off," Lacy said. "My guys Jonathan Rankins-James and JayVian Farr had key blocks on that return."
And then Case struck again when Chris Oliver recovered a fumbled punt snap following Park's first possession. Guyton capitalized with a 15-yard touchdown run and the Eagles took a 13-0 lead just two minutes into the game.
They would not score again Friday night. But a defense led by dynamic senior linebacker Chris Fish made it work with the help of a rapidly deteriorating playing surface.
"Any time we get momentum going, it's really hard to stop us," Case coach Bryan Shredl said. "Any time we don't have to face adversity early in the game, we kind of continue to roll."
It was exactly the kind of start Park coach Danny Hernandez warned his players could cause big trouble.
"Before we got off the bus tonight, we talked about how the team that gets off to a good start is going to have a great chance of winning this game and that was Case," Hernandez said. "Lacy made a great play to start the game off, he takes it for six, we botch a punt early in the first quarter, we spotted them 13 and that's all they needed.
"The game played pretty even from there, so I'm not hanging my head. You can't win games in the SEC if you don't get off the bus and play well — right from the jump. It's disappointing and not what we want, but that's life."
Park quarterback Ricky Canady, who entered the game with the most passing yardage in Racine County, continually tried to rally his team, but it was difficult on this field. He completed just 8 of 20 passes for 164 yards, with an interception, and was held to 24 rushing yards on 20 attempts.
How bad were the field conditions?
"It was a skating rink out there, man!" Guyton said. "I was slipping everywhere out there, but it is what it is."
Added Lacy: "It kept getting muddier, so you had to shorten up your steps on strides."
Park finally scored with 1:30 left in the third quarter when Canady scored on a 1-yard plunge. But Trey Kelley's two-point conversion pass, intended for Shawn White, was no good and Park trailed 13-6.
Guyton, who doubled at linebacker full-time for the first time in his high school career, helped chew up the clock with his 26 carries. Fish served as his lead blocker and led an inspired effort by Case's defense.
"He's an unstoppable force on the field for us," Shredl said of Fish. "He plays linebacker and fullback and we have to mention this: There's a reason why were able to run the ball so successfully and that's becauuse of Chris Fish blocking the way he blocks on offense.
"And on defense, he brings a mentality and mindset to this football team that they're not going to let people score on us."
And now only Indian Trail stands in the way of Case having its best season in years.
"We want to make sure we take of business next week," Shredl said. "Park held them to a close game. It was 18-14 when they played (Sept. 6). I've been watching the film and I'll tell you right now, if we come out and play like we have the last two weeks, it's going to be a good game."
Eagles get pumped up

Color guard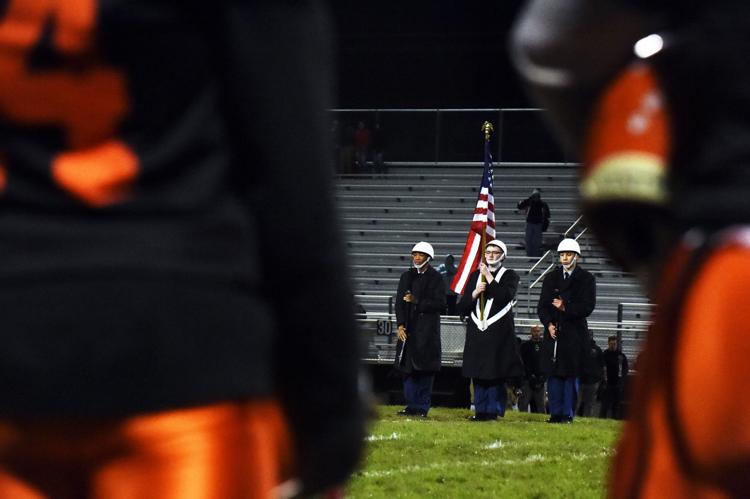 Opening kickoff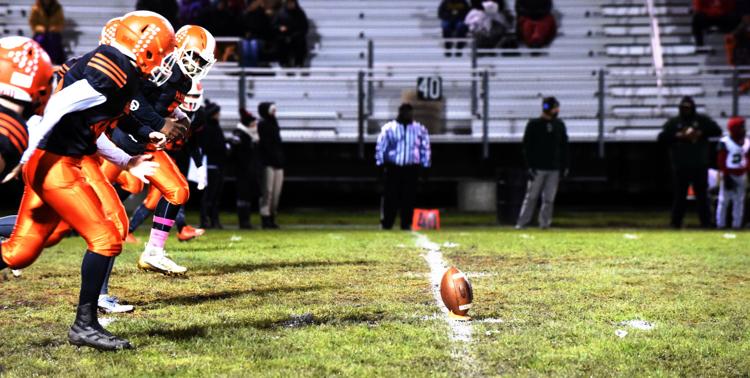 Muddy conditions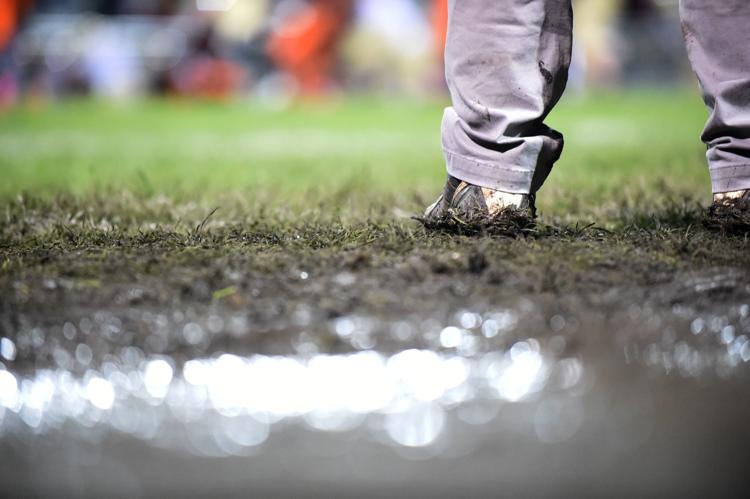 Trying to find the gap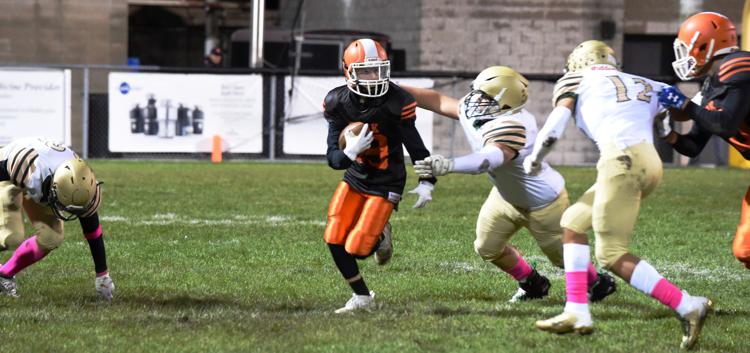 Blocking wins rivalries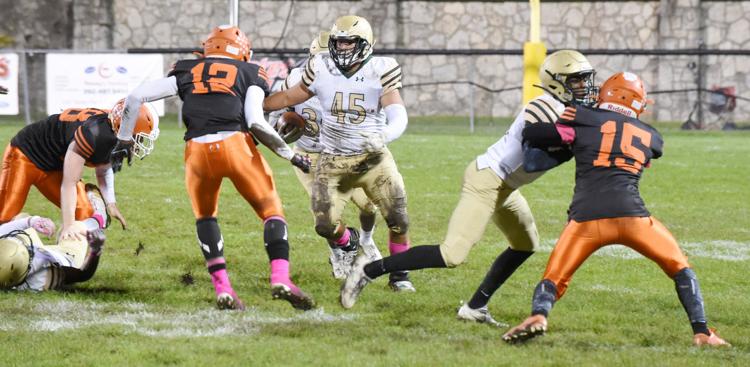 Escaping the pocket

At the ready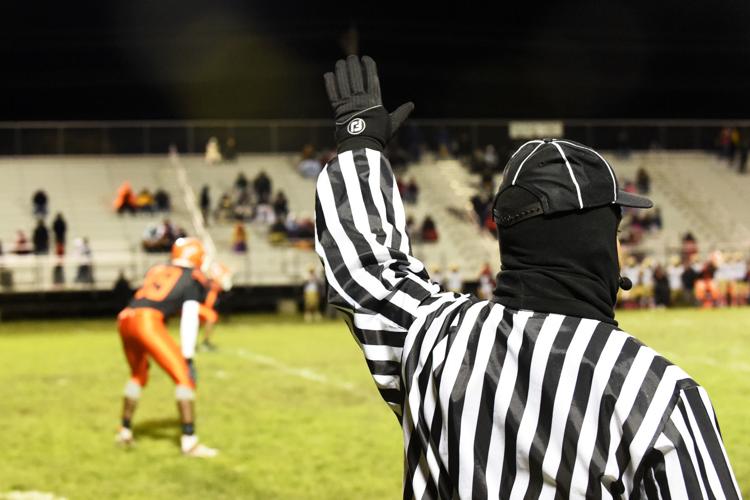 Coach Danny Hernandez on the sidelines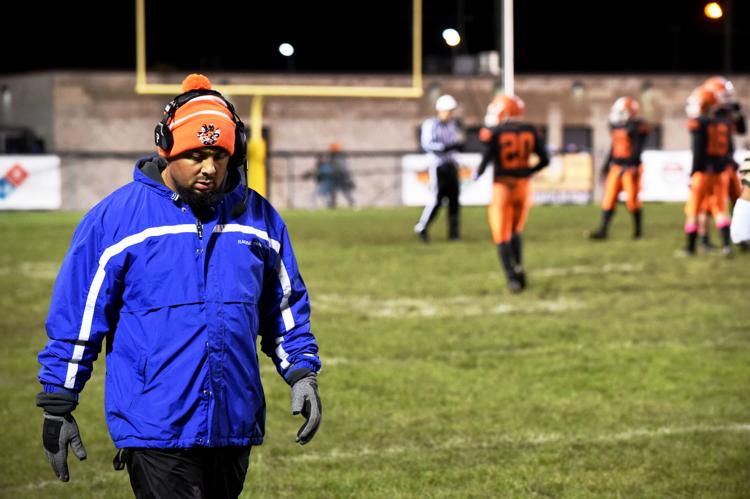 Senior Terry Gamble waves to the crowd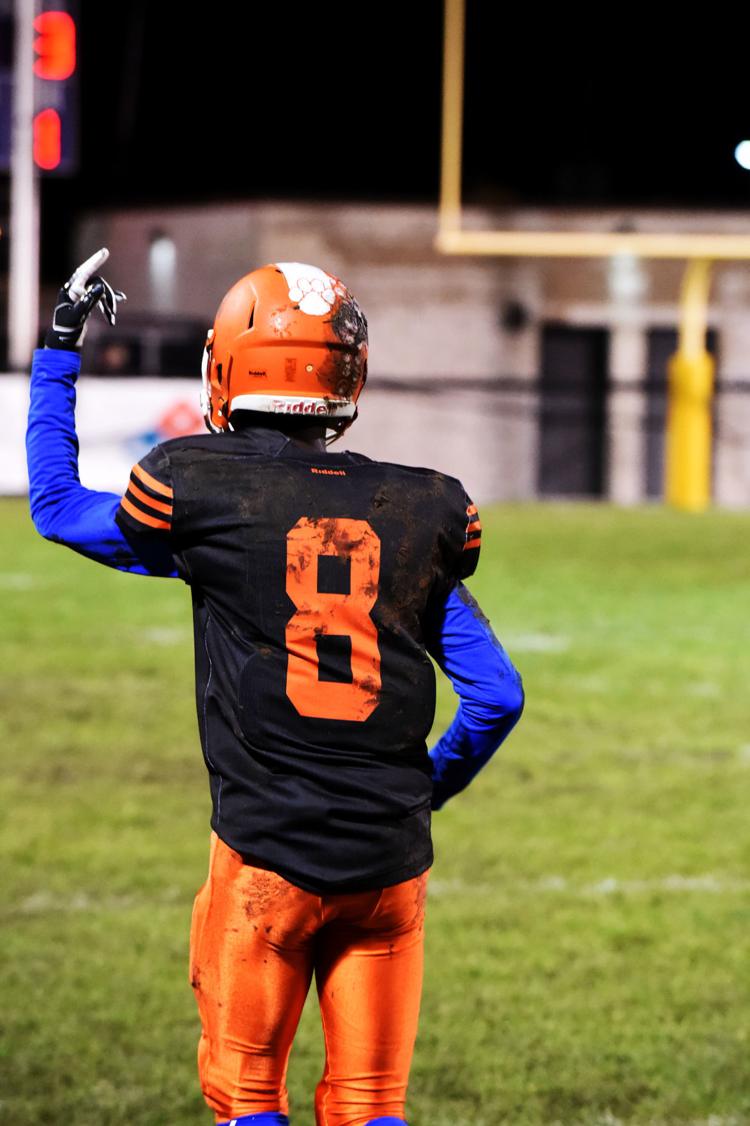 Park Senior Willie Adams has the ball, Case's Jayvian Farr looks to stop him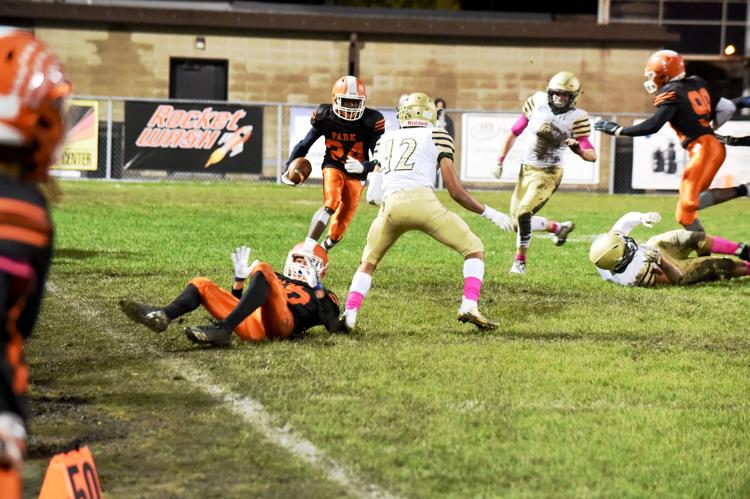 A Case extra point about to be blocked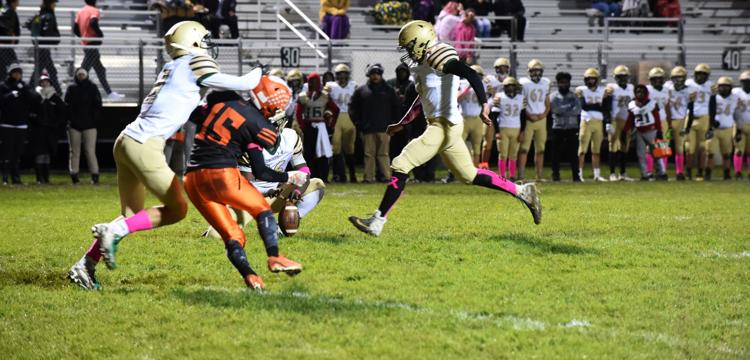 Caleb Gilliam falls on a blocked punt

Forced out
Looking to throw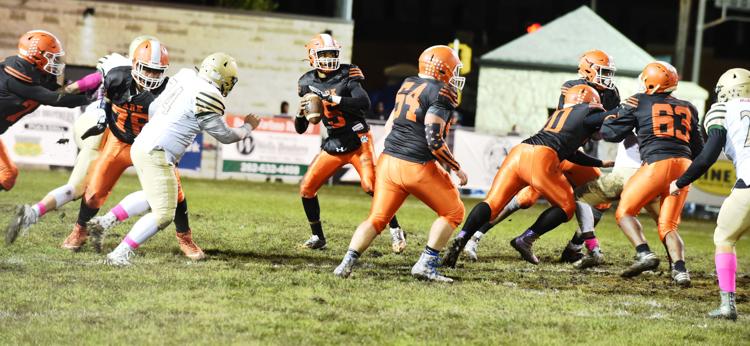 Just out of reach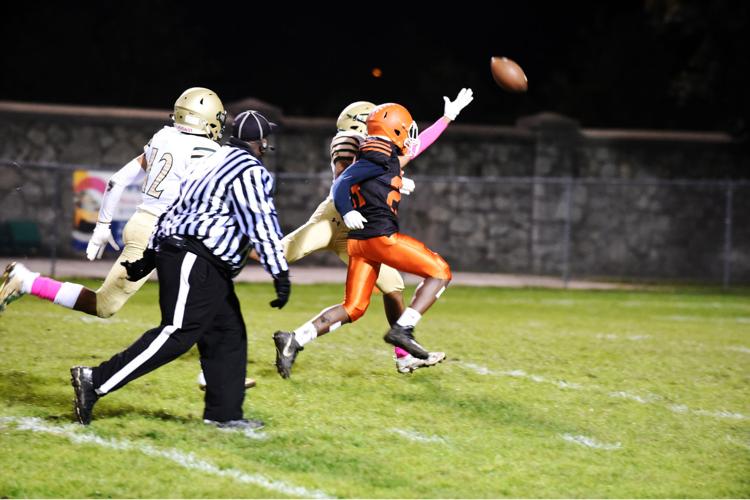 Punting it away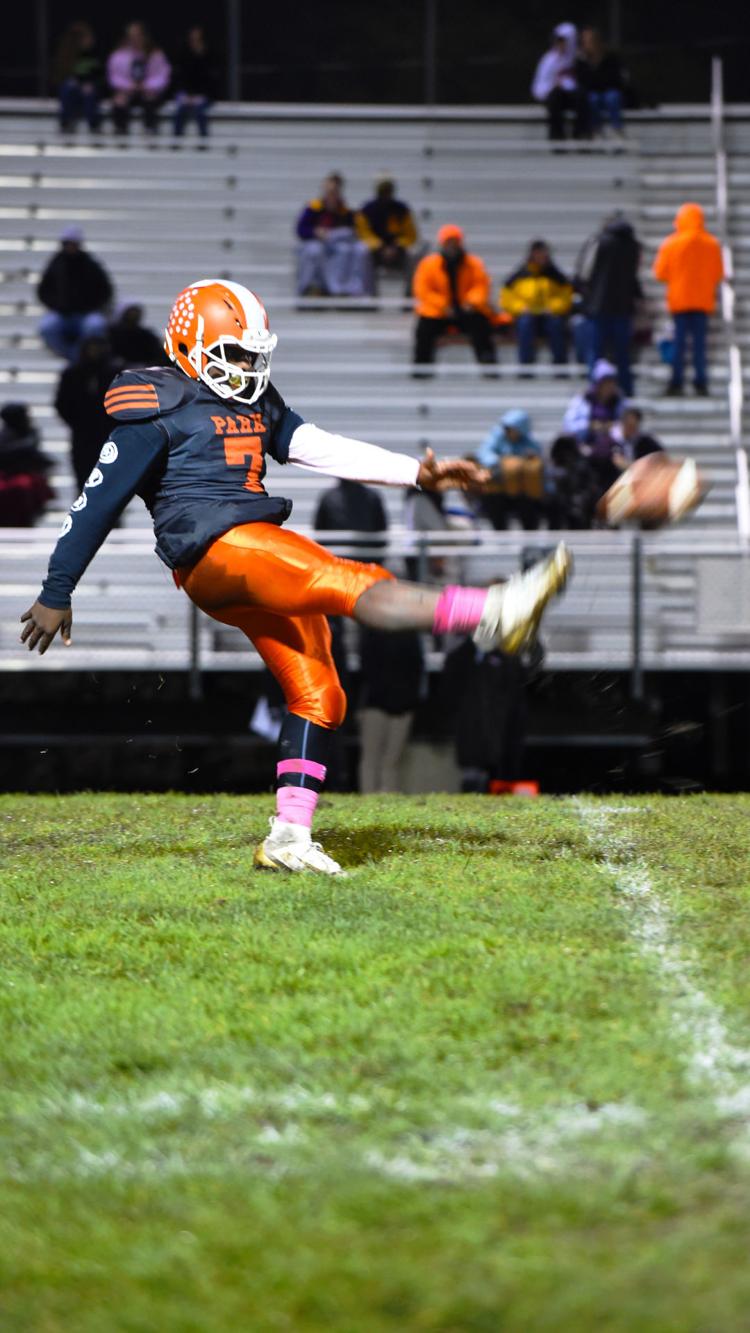 Into the second level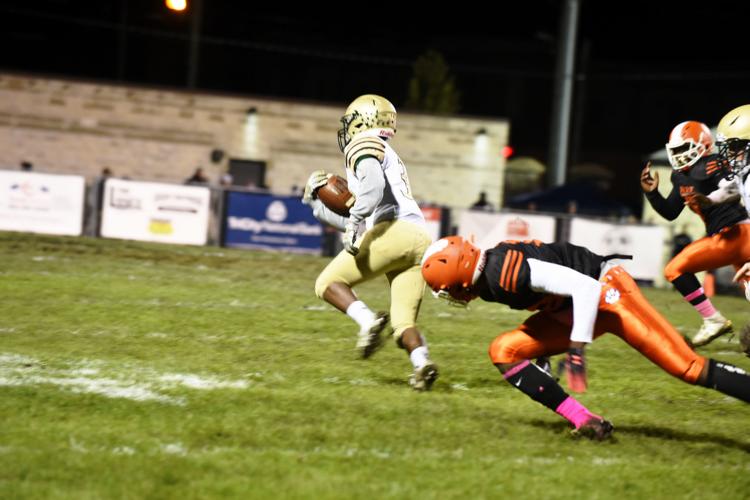 Ready for the snap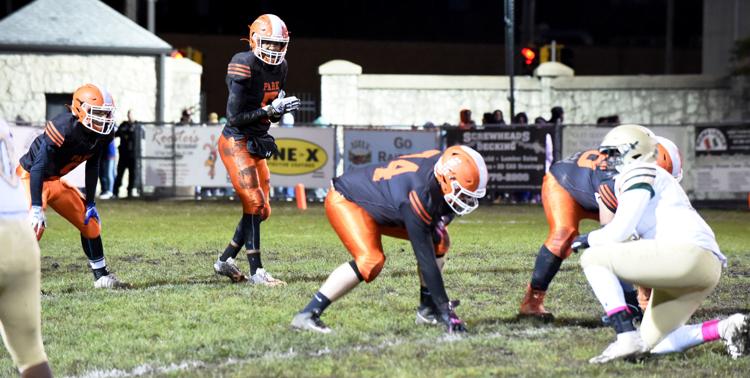 Conference with the coach
Park fans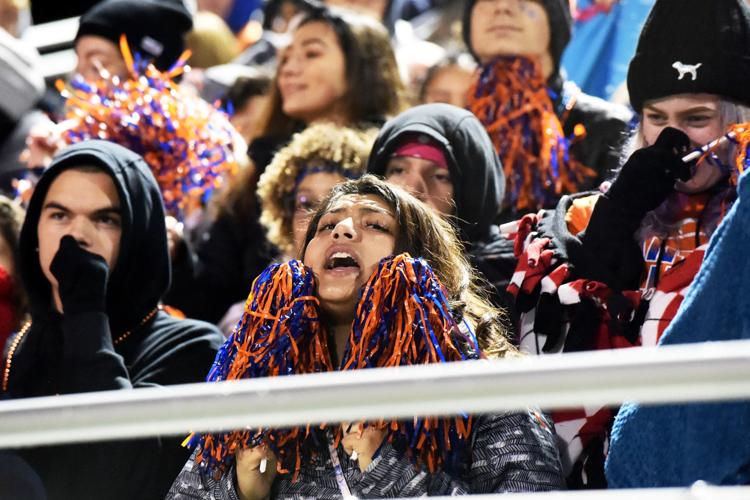 Pawprints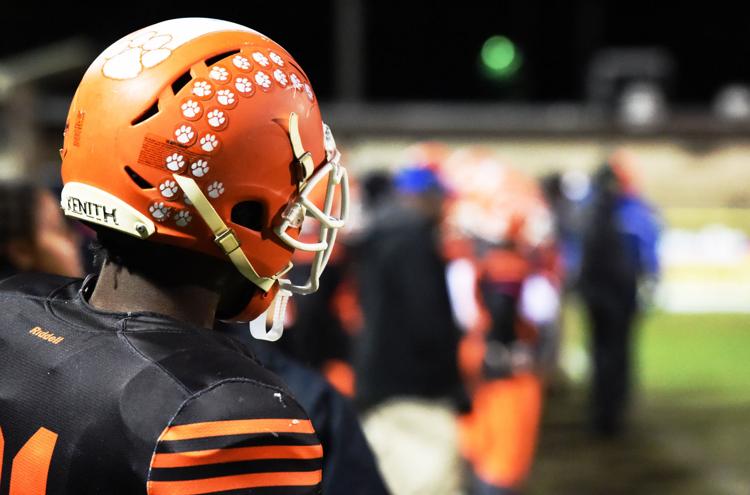 Park's Jayvian Farr (12) congratulates Ian Tremmel on well-played defense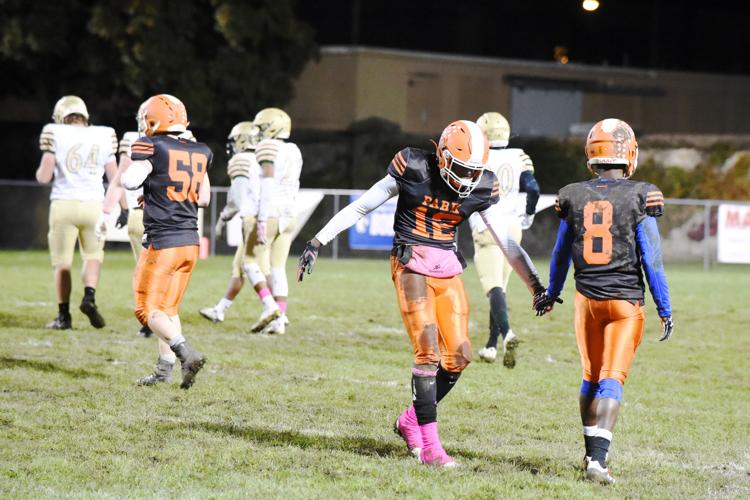 Calm before the snap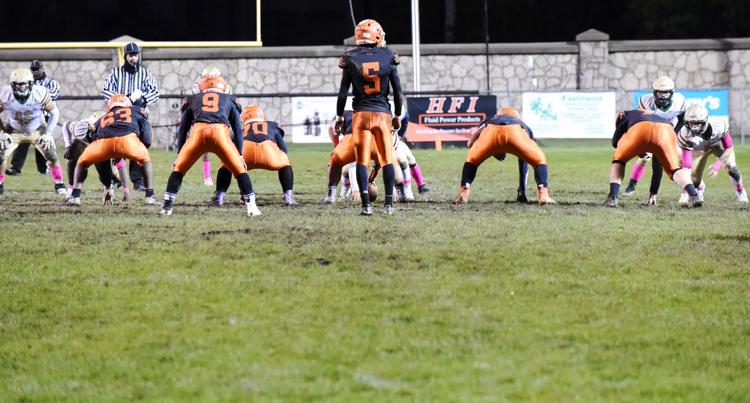 A quick timeout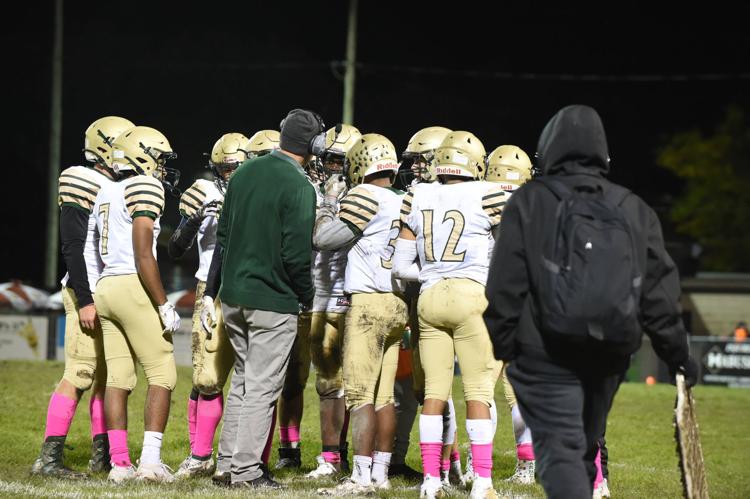 Taking a breather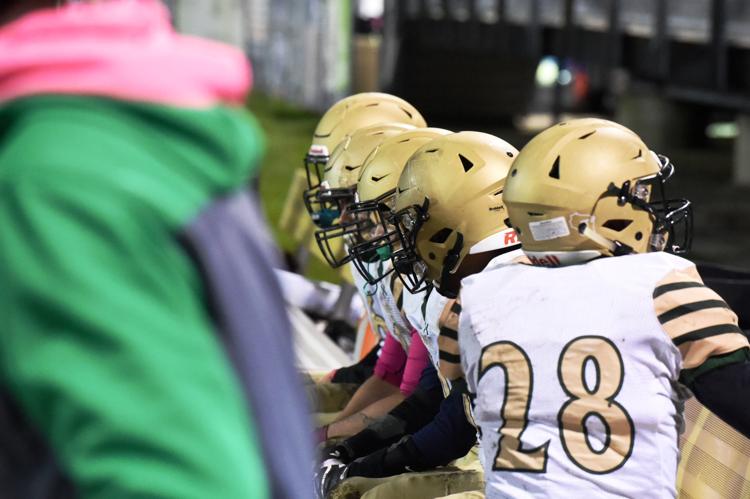 Diving for the deep throw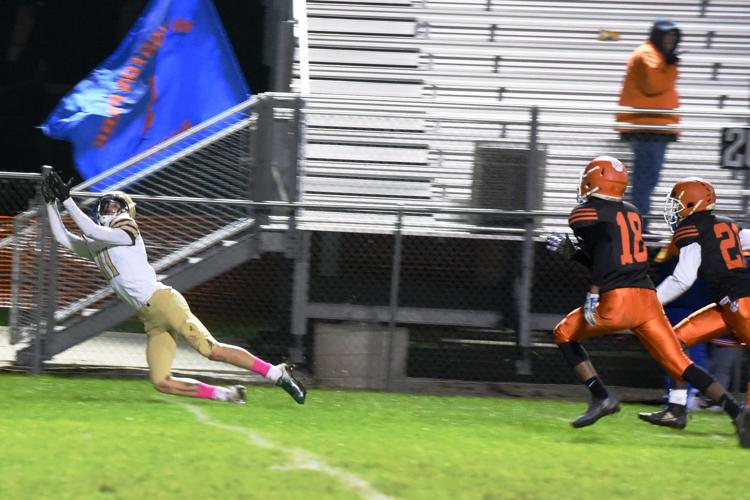 Hut hut!
Mud-covered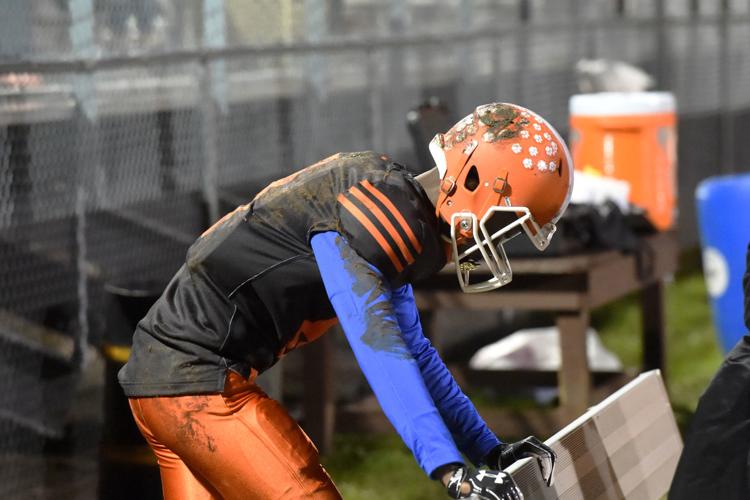 In the middle of the pile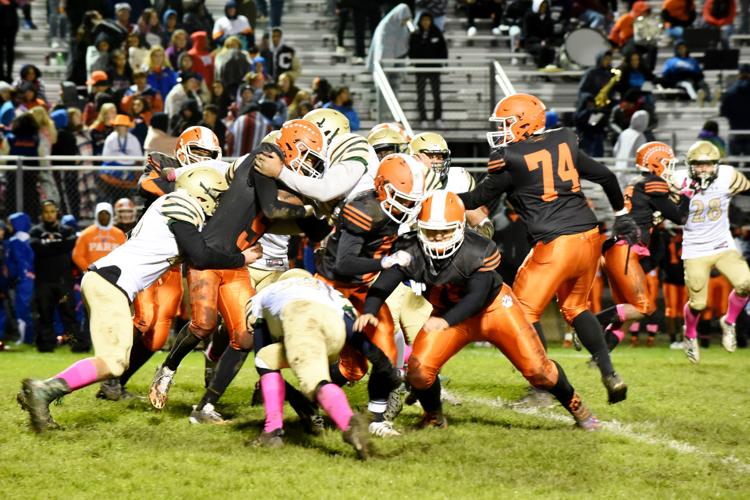 Case fans on Pink Out night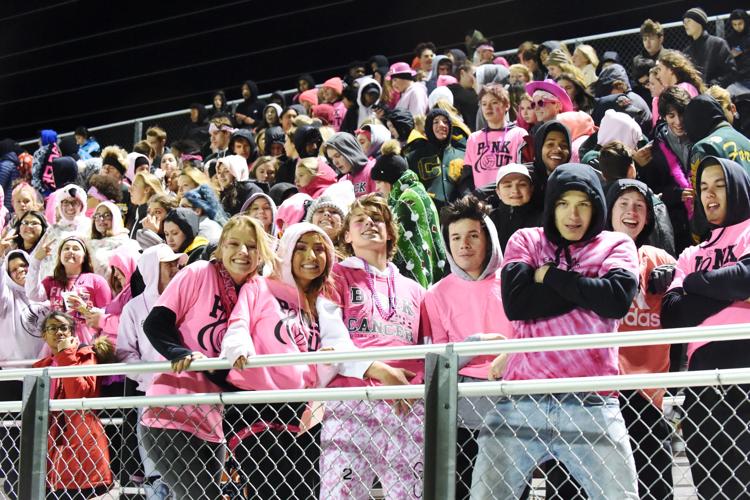 Finding space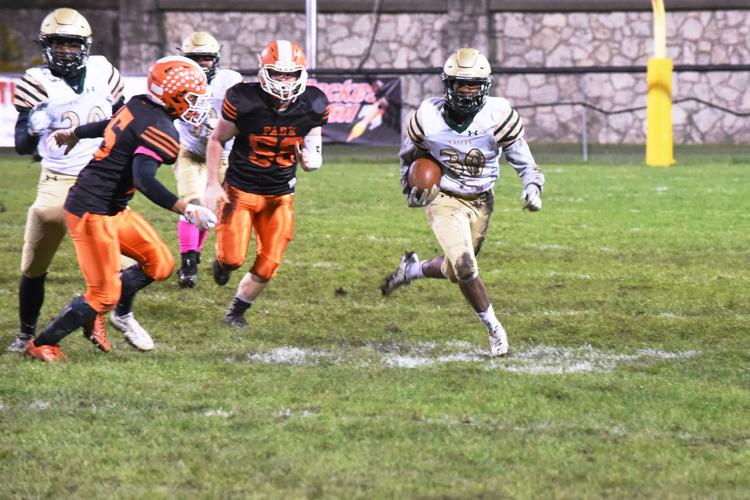 Gridiron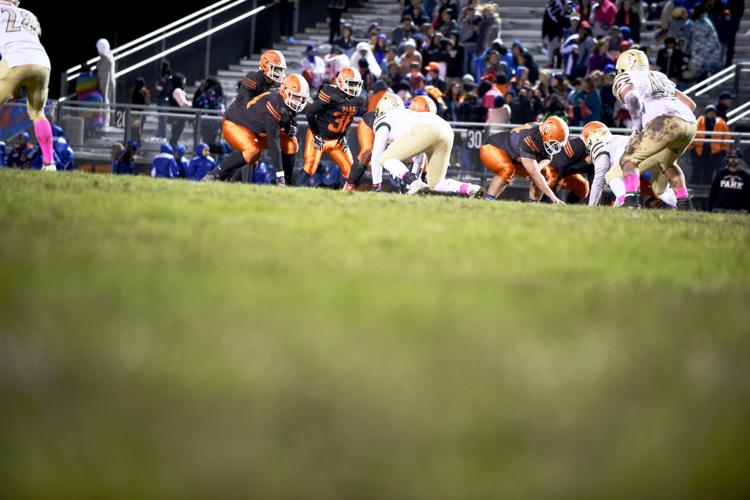 Park fans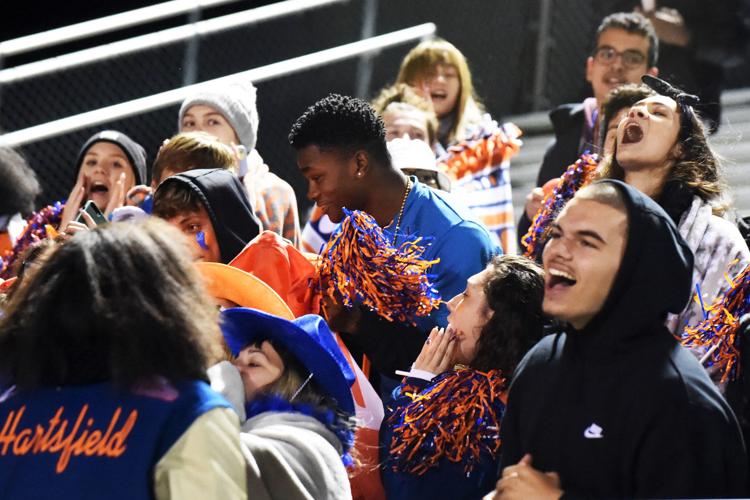 Get in the game with our Prep Sports Newsletter
Sent weekly directly to your inbox!