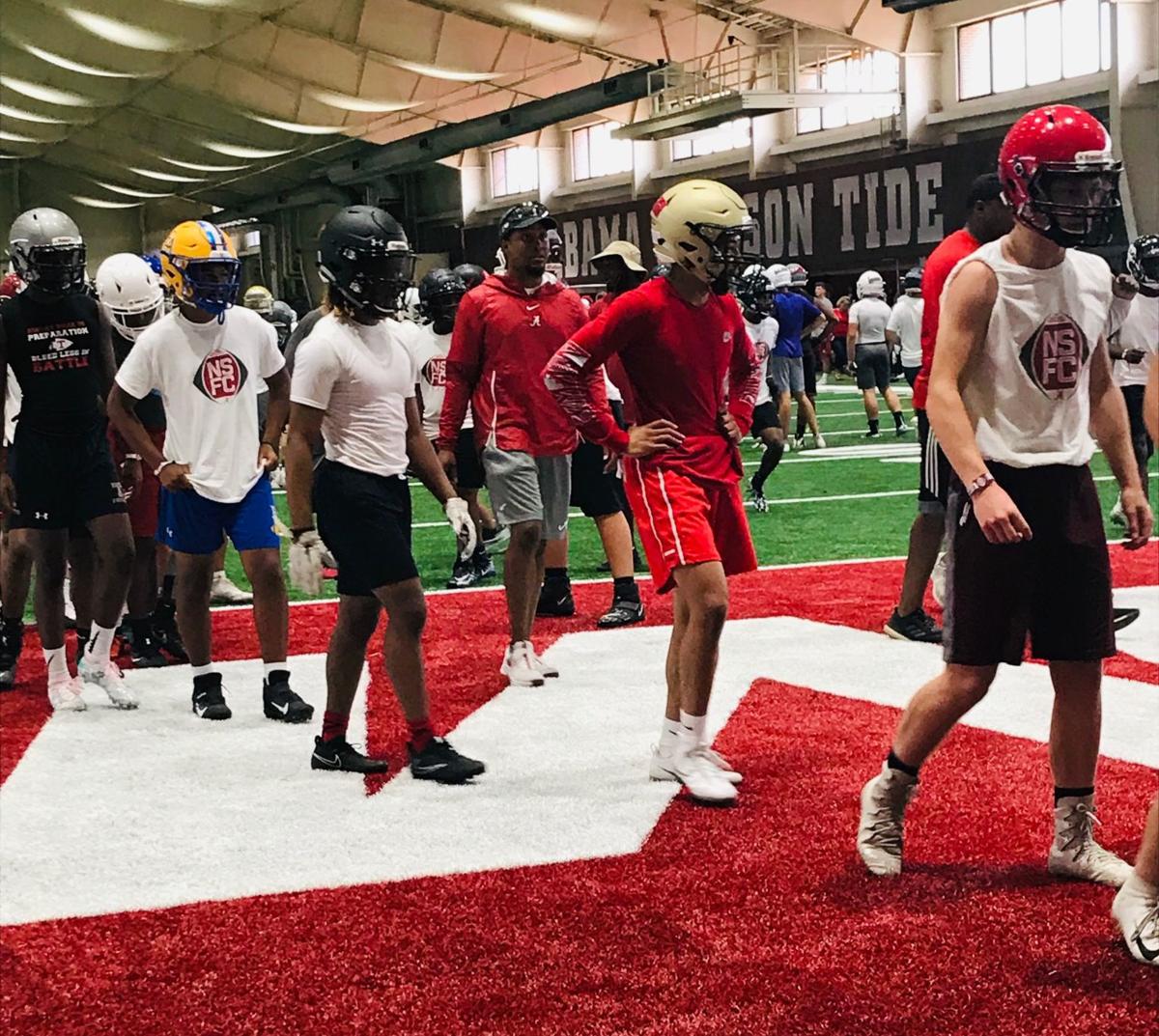 On a high school football team that finished 2-7 last season and has won eight games in the past three years, JayVian Farr is hard to miss.
In 2018, the Case High School senior was voted to the All-Southeast Conference first team as a wide receiver and to the SEC second team as a defensive back.
On offense, he caught 36 passes—the second-most among Racine County players—for 274 yards and a touchdown. On defense, he had 21 total tackles, two fumble recoveries, five pass deflections and four interceptions.
He also served as team captain.
To get ready for his final high school football season, Farr wanted to see how he compared to some of the best high school football talent in the country. And he also wanted to meet one of his football heroes – Alabama football head coach Nick Saban.
So in June, Farr traveled to Tuscaloosa, Ala., to participate in the Nick Saban Football Camp.
The three-day camp immersed Farr in not just in football, but football at the University of Alabama, one of the country's premier programs.
The camp was unlike any other Farr had been to. Some 14-year-old players were twice his size. Wide receivers and tight ends seemed to have glue on their hands. Junior college players looked like grown men. But the intense competition provided the training crucible Farr was looking for.
During one game, Farr was a defensive back and went up against a wide receiver that he estimated was around 6-foot-4.
"I knew he was going to break and I broke on the ball as soon as he broke and I caught it," Farr said, adding that he returned the interception for a touchdown. "When I was running past I saw Saban looking at me. So I was like 'Oh yeah, I just did that in front of Coach Saban.'"
Farr remembered Saban said to him "good job, son" after returning the interception.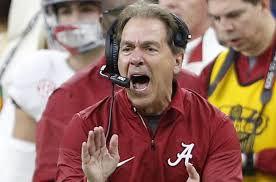 But not every interaction with Saban was that praise-worthy.
Farr remembered another situation where a different receiver burned him on a one-on-one drill.
"I don't know what happened," Farr said. "I think my eyes shifted to the quarterback when I was supposed to be looking at (the wide receiver) so then he caught a pass on me."
Farr said Saban called him over.
"He said 'either you want to leave here a better player, or you want to stay the same. I want you to be the best player on your team,'" JayVian recalled. "'When you make a mistake you got to learn from it.'"
You have free articles remaining.
"Next time I came out, I did what he asked of me," Farr said. "I locked the guy up. Then I looked at him and he looked at me and he gave me a head nod. I could sense that (Saban) had faith in me."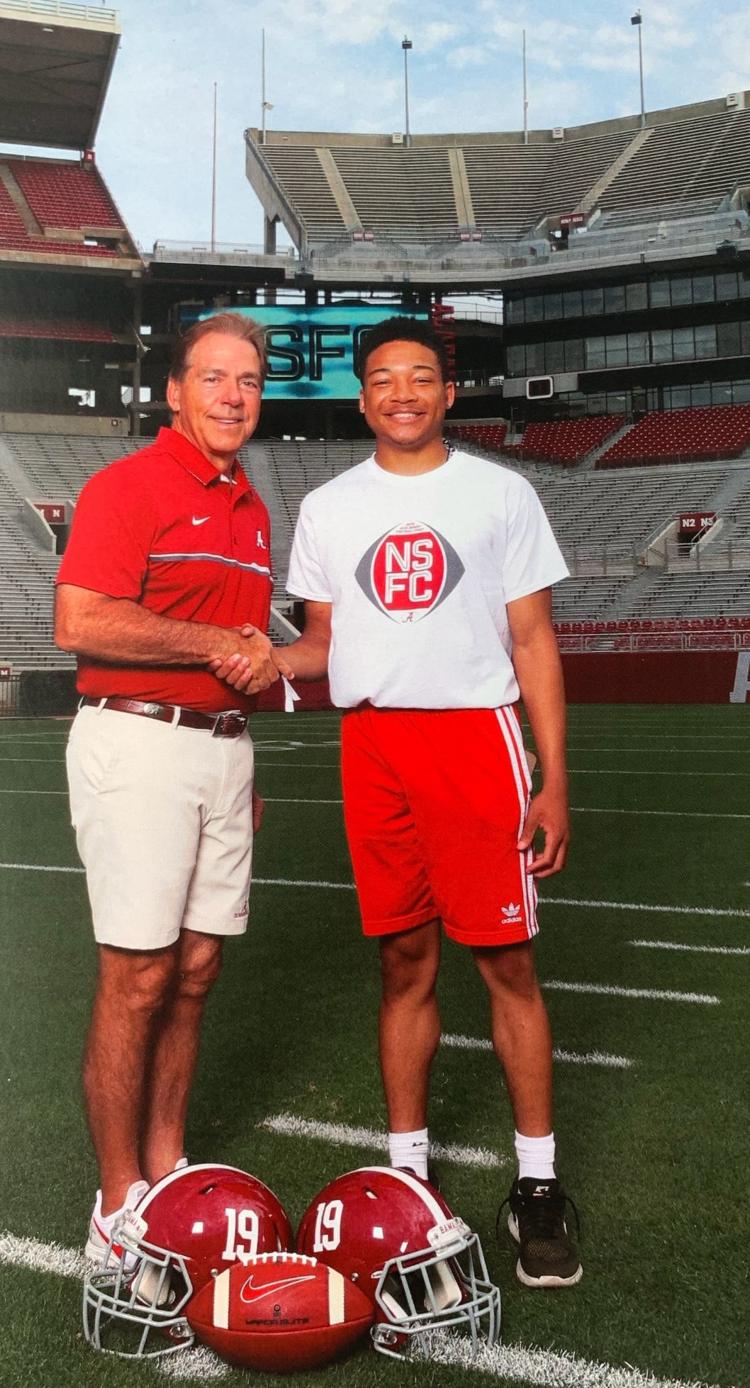 Much to his surprise and excitement, Farr ended the camp making the All-Saban; he stood out even among some of the best young players in the nation.
"I definitely got better as a player," Farr said. "Playing against five-star recruits, 6-foot-6 receivers, and grown men."
Farr was brought to the camp by Kinte Varnell, of Varnell Sports and Education, which is a nonprofit from Kenosha that focuses on getting high school athletes to the college that best suits them.
Varnell wanted to take some kids from the Racine and Kenosha area to the Saban camp but only Farr was interested.
Varnell said he's know Farr and his family for several year and has been impressed by him.
"I've never seen a kid perfect his craft the way he does and not just sports, his school work, his respect at home, his work ethic is crazy," Varnell said. "He's always willing to learn. He listens… he's a kid that I know I can see him either making it in sports or he's going to be running some fortune 500 company."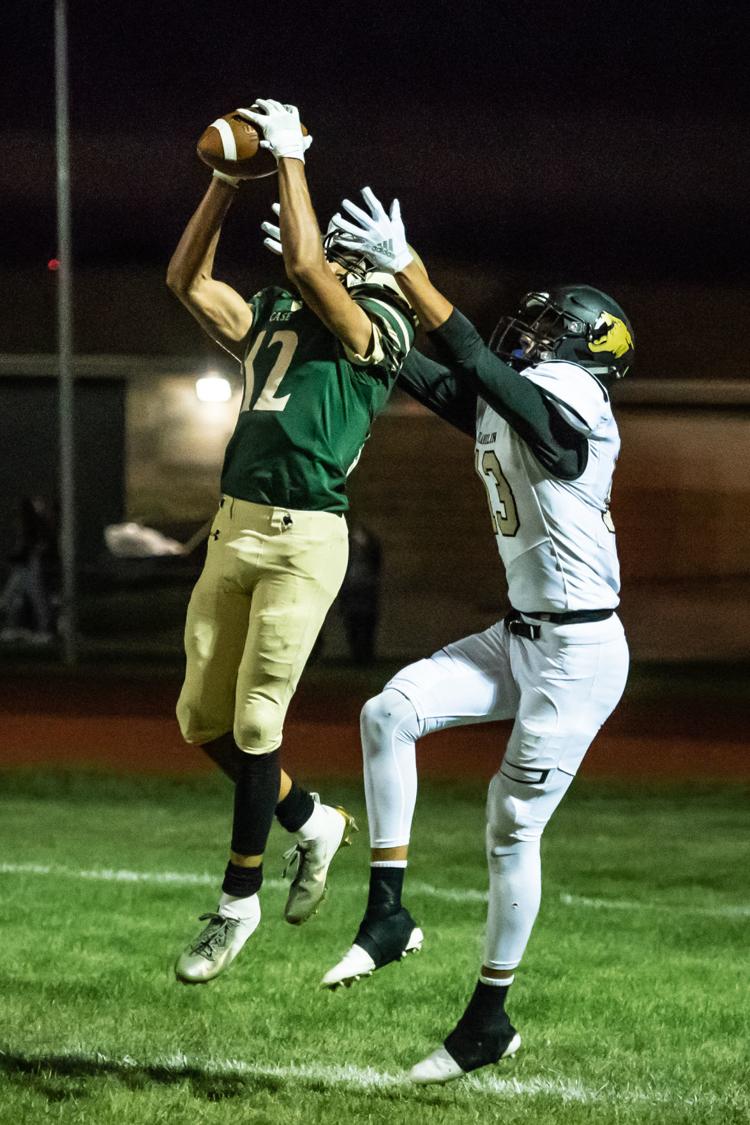 Knowing Farr had some talent, Varnell said he wanted to see Farr go up against some of the best talent from around the country.
"You think local, you get local results," Varnell said. "You think nationwide, you get nationwide results."
When Farr made the All-Saban Team, Varnell told him "You're name is on (Alabama's) radar. If he doesn't get a scholarship to Alabama, Alabama is going to remember this kid."
While getting the attention of the one of the nation's top college football coaches might cause some kids to have dreams of playing in the NFL, but with a cumulative GPA around 3.9, Farr is preparing for life outside of football.
"My true goals and aspirations don't revolve around being a professional athlete," Farr said. "I want to be an orthopedic surgeon and lawyer."
Farr's dad, Jamario Farr Sr., said his son is a "strong, independent thinker" who takes his school work seriously.
"He's just as competitive in the classroom as he is on the basketball court, on the football field," Jamario Farr said. "The biggest thing with him is getting him to rest more and to not be an overachiever at times. Because he'll just go, go, go."
For his senior season, Farr has some lofty goals. He wants to set a great example to his underclassmen teammates, and he wants to lead to the WIAA playoffs and to Madison's Camp Randall Stadium—home of the state championship games.
"I definitely want them (underclassmen) to feel like I'm someone that they can lean on if they have anything going on, even if it's at home, just really be there for them," Jayvian Farr said. "And I just want to win. Case isn't known for being that great at football. I want to get us to the playoffs and leave my mark at Case."