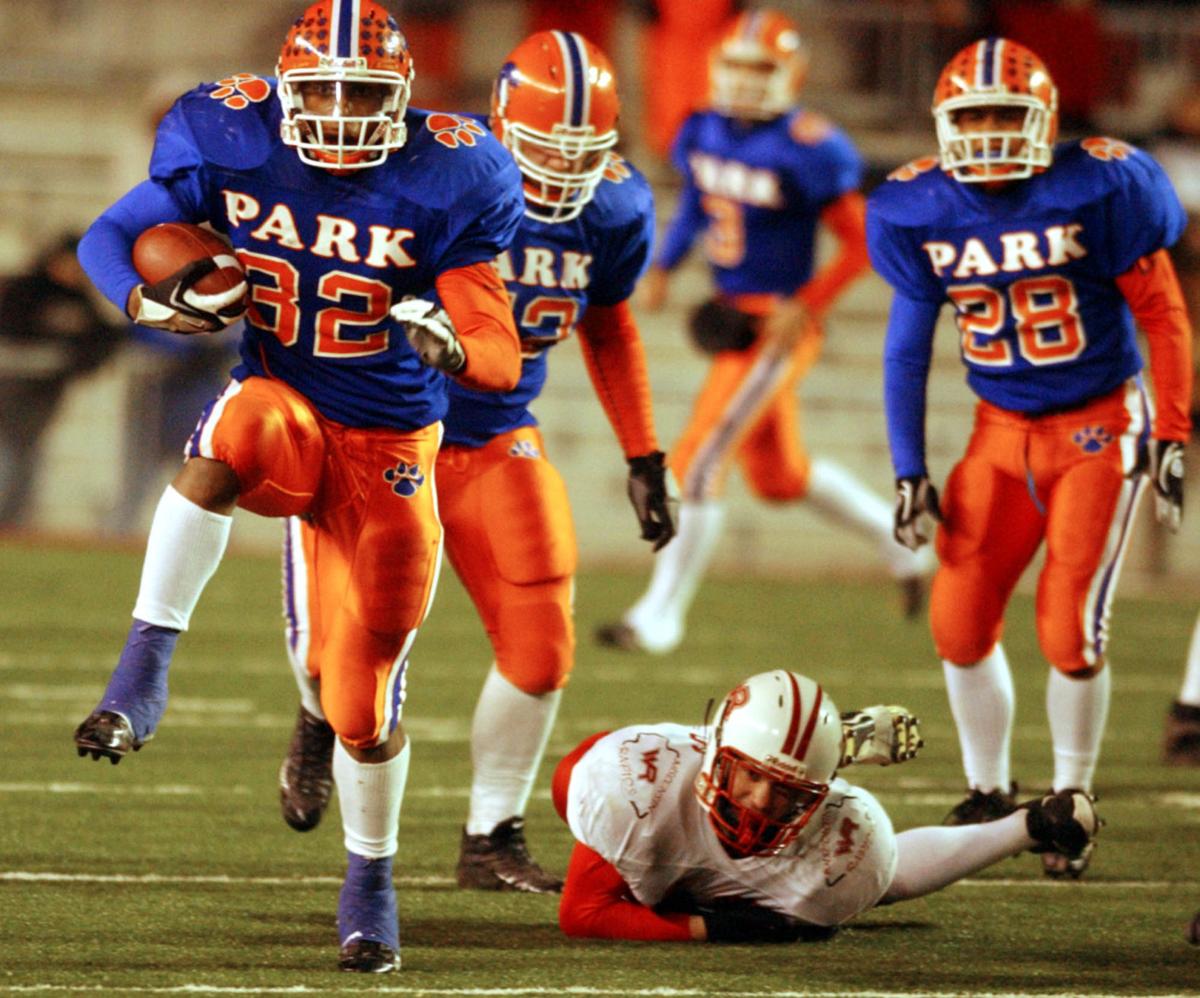 As football practice progressed at Park High School in August 2005, there was something in the air that suggested better times were ahead for this once proud program.
After advancing to the WIAA Division 1 quarterfinals in 1998, the Panthers had fallen on hard times with successive records of 3-6, 3-6, 4-5, 2-7, 6-4 and 3-6.
That was far from what this community had come to expect from Park.
But Johnny Clay, who had been a first-team AP All-State running back as a sophomore in 2004, was back. And it quickly became evident that a group of seniors who included linemen James Herbrechtsmeier and Kyle Gray, wide receiver Diondre Jenkins and linebackers Jacob Miller and Dan Gustin had come of age.
Just Clay himself was enough to suggest better times were ahead. He idolized NFL Hall-of-Fame running back Jim Brown, wore his old uniform number (32) and had similar physical dimensions (6-foot-2, 222 pounds).
Clearly, kids of this caliber didn't come around too often and Clay would go on to be named the Big Ten Conference's Offensive Player of the Year at Wisconsin in 2009.
Yes, maybe the Panthers were back.
"What helped us is we knew our dynamic and what was coming back after that 3-6 season," said the 32-year-old Clay, who still lives near Park. "Everybody really dedicated themselves in the offseason just because we were the same team that went 9-0 when they were sophomores (on the sophomore team).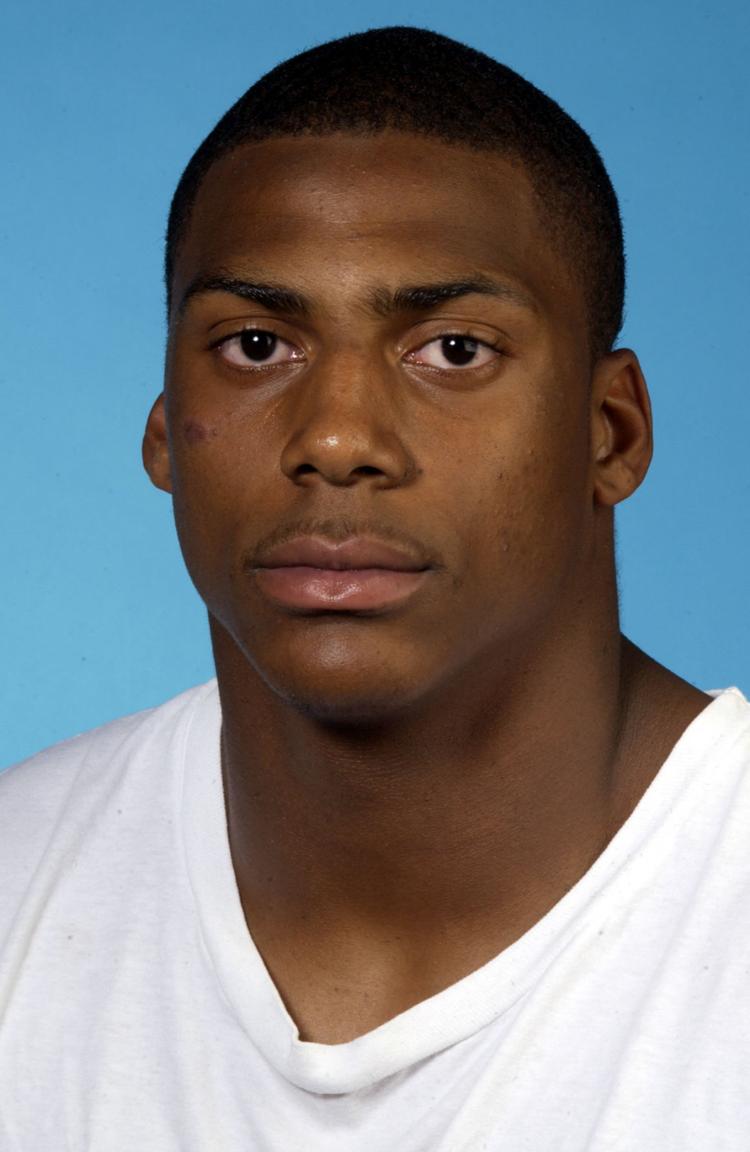 "We knew we had a special team coming up when the seniors had their time. It was the same collective group and we were just more motivated because we had a special group coming back."
Clay, who used power and speed to gain 1,496 yards, average 8.4 yards a carry, and score 10 touchdowns in the first of his three straight All-State seasons, wasted no time setting the tone.
As coverage of Hurricane Katrina's historic devastation in New Orleans dominated the news, Park opened with a 33-14 victory over Oak Creek. Clay served notice of what was to come by rushing for 216 yards and four touchdowns on 18 carries.
But the depth of Park was demonstrated the following week when Clay sprained his left ankle in a 34-0 victory over Kenosha Bradford. Phil Johnson and Greg Sanders stepped in and carried Park's running back until Clay was able to return in the fifth week.
Johnson was especially effective, rushing for 454 yards and five touchdowns while taking over as the Panthers' primary ball carrier.
"That was Phil's senior year and he was coming off an ACL injury," Clay said. "So he had a lot riding on that, just to prove to everybody that he was back to his old self.
"And Greg and I were playing together when we won our first RYS (Racine Youth Sports) title and I knew what kind of potential he had. I knew the backfield would be in good hands."
Meanwhile, Park had just enough of a passing dimension to force opponents to think twice before loading up the box. Jenkins joined Clay on the AP All-State first team after catching 36 passes for 699 yards and 11 touchdowns. He averaged a robust 19.4 yards per catch.
"He was definitely a big weapon just because of the speed he had on the outside," Clay said. "They had to respect his speed and his capability of being a wide receiver, so it wasn't like they could always load up the box.
"When they dumped it off to 'Dre,' he could easily take it to the house."
The only blemish on Park's record that season came Sept. 16, when Mike Norman returned a blocked field goal attempt 80 yards on the final play of the game and gave Franklin a 19-12 victory. Park had been trailing 13-12 when Jake Kusters' 26-yard attempt was blocked.
"They went up the middle at us and we just didn't block solid," second-year Park coach Dennis Thompson said in explaining the blocked field goal after the game.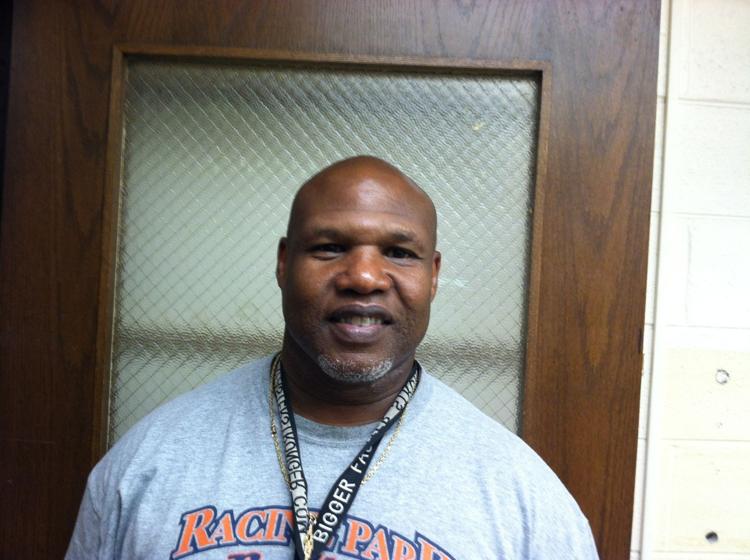 But there would be no touching the Panthers for the rest of the season. Clay returned on a limited basis the following week in a 41-7 victory over Muskego and the Panthers seemed to get better by the week.
With Clay back as a starter, Park closed out the regular season with victories of 41-0 over Horlick, 35-0 over Kenosha Tremper, 47-13 over Case, and 62-0 over South Milwaukee.
"I think everything was already clicking," Clay said. "And me coming back solidified everything for us being a dominant offensive power from our run game to our pass game. We had a lot of good wide receivers who really stepped up."
As the season progressed, Thompson and his staff decided that Clay was simply too dominant to play exclusively on offensive. So they started coming up with packages in which they would insert him on on the defensive line.
Clay, who had seen limited action on defense as a sophomore, quickly embraced the challenge of a two-way player. Despite his limited role on that side of the ball, he went on to double as a first-team All-County player as a defensive end.
"I kind of started flourishing on defense, also," Clay said. "I just took to it easy. I used it as motivation because I was tired of always getting hit. I wanted to deliver hits to somebody else finally, so I was just giving my licks back.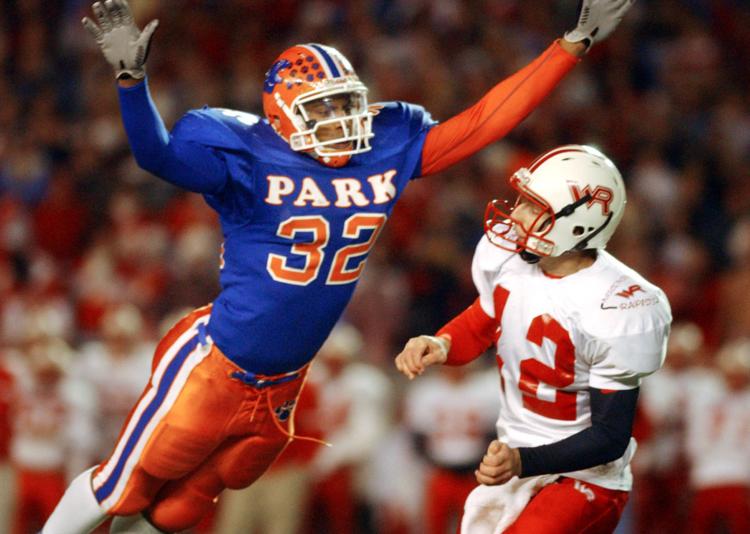 "I was able to use my speed and agility on the outside to get to the quarterback or get to the running back."
Into the postseason Clay and the Panthers steamed, with successive victories of 49-7 over Janesville Craig, 42-7 in a rematch against Muskego and 24-8 over defending state champion Mukwonago in the quarterfinals.
But then came what proved to be Parks' stiffest test of the season. Mequon Homestead, which would win the Division 1 state championship in 2006 and add titles in '08, '12 and '15 under longtime coach Dave Keel, stood in the way of Park returning to Camp Randall Stadium for the first time since 1988.
Homestead, which hosted the game, clearly had a plan for Clay, who was held in check until he broke loose for an 80-yard touchdown run in the fourth quarter that gave Park a 20-13.
This was hardly over, though. Homestead drove to Park's 13-yard line with 1:23 to play. But defensive back Nate DeGroot settled the issue when he wrestled the ball from Brian Gensrick in the right corner of the end zone.
Earlier, DeGroot has returned a fumble 46 yards for a touchdown and linebacker Brian Bohm returned an interception 37 yards for another score. So even though Clay still managed to make a difference — he finished with 165 yards on 24 carries — it was Park's defense that truly saved the day.
"Oh man, that Homestead game was a defensive battle all game long," Clay said. "They were loading the box up and the running wasn't going how we wanted, so the defense scored two of the touchdowns for us.
"I was able to break open for one, but with that defense, that was a game to remember for sure. It was just a battle back and fourth and it was going to come down to who had the ball last. And that's what it came down to."
Remarkably, the Panthers had progressed from 3-6 the previous season to a the program's second state championship game appearance. Seventeen years earlier, another dominant junior running back who went on to play for Wisconsin — Brent Moss — had carried Park to a 34-14 victory over Superior in the championship game.
Park's challenge this time didn't seem quite so daunting. Wisconsin Rapids (11-2) did not finish the regular season ranked among the top 10 of the AP state poll.
But on a partly cloud 37-degree afternoon in Madison, Rapids appeared poised for the upset. Clay was once again the focal point and he had been held to 83 yards and a touchdown on 13 carries in the first half. And Park trailed 9-7.
By the end of the game, Clay would produce the credentials to become the first junior to be named the AP Player of the Year in Wisconsin (Park lineman Kevin Barry, who won in 1996, is the only other Racine County player to earn that honor).
With 6:12 left in the third quarter, Clay followed a bruising block from fullback Jess Hamilton, his first cousin who was a first-team All-State safety that season, to rumble 70 yards for a touchdown.
"I was frustrated because I didn't keep my containment (on Wisconsin Rapids' previous series) and the quarterback got outside," Clay said. "I was frustrated at the possibility we would lose the game because I didn't do my assignment.
"So I said that when I got that toss, I was going to run the hardest that I ever ran. I was able to make a quick cut, go through the 'B' gap and just take off."
Then, with 6:33 left in the fourth quarter, he broke loose again, this time for 65 yards, as Park took a 21-9 lead. Johnson put on the finishing touches with 5:40 left when he scored on a 2-yard touchdown.
Clay finished the afternoon with 259 yards and three touchdowns on 19 carries. He averaged 13.6 yards per attempt.
A team that had won just three games the previous season was taking back to Racine the program's second gold football in 17 years. Looking back on it now, Clay said the Panthers obviously had the talent. But there was another factor that worked in their favor before that game.
"I pulled everybody aside before we got on the bus to head to the stadium," Clay said. "I told them, 'Hey, if we do this, coach Thompson will be the first head black coach to win a state championship (in football).
"It was big incentive for me. I don't real care about the individual stuff."
Horlick @ Park-9.jpg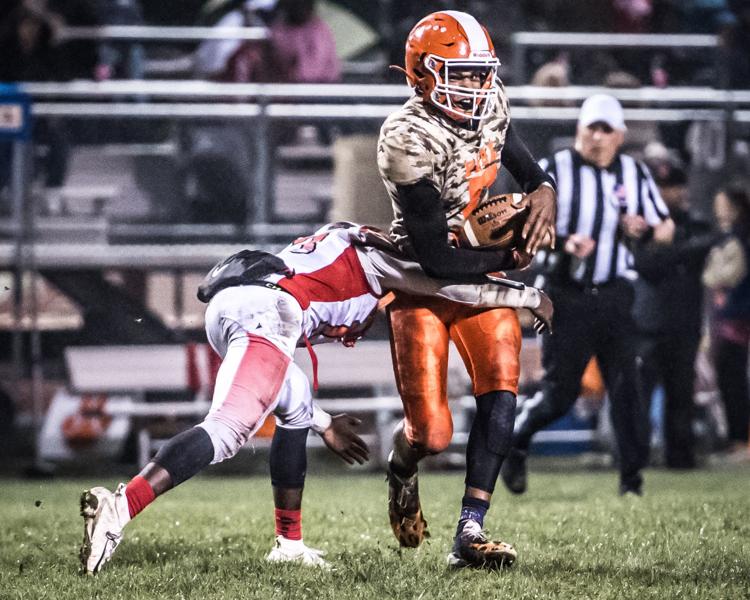 Horlick @ Park-13.jpg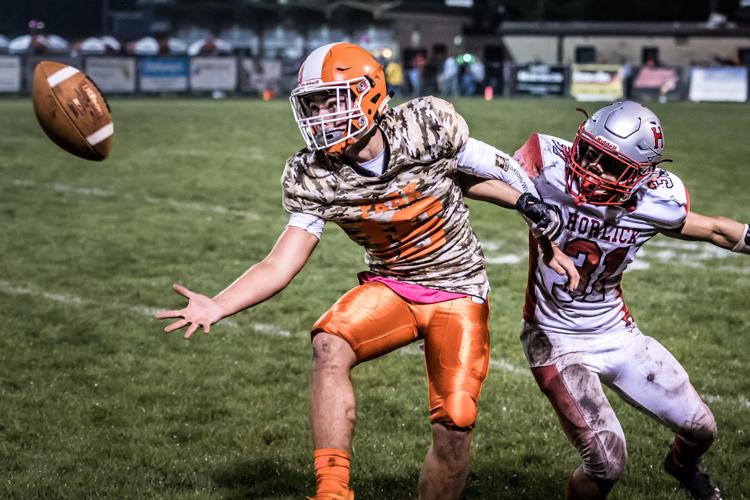 Horlick @ Park-10.jpg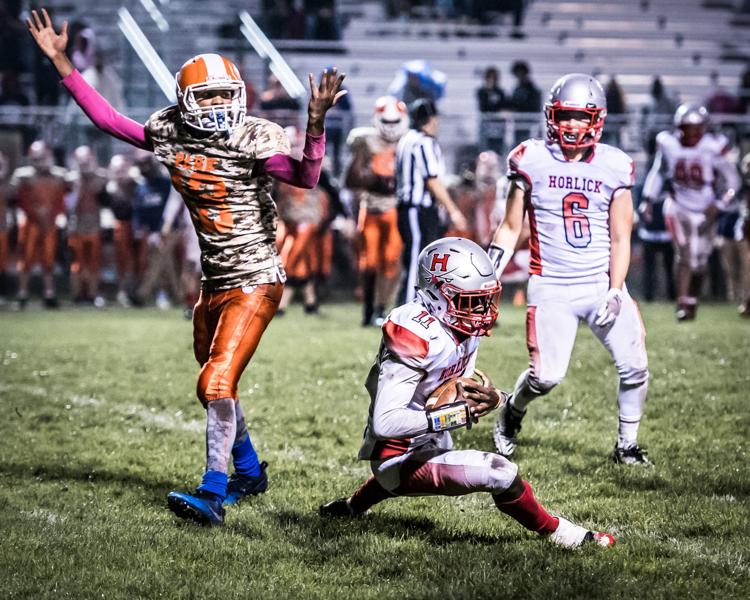 Horlick @ Park-1.jpg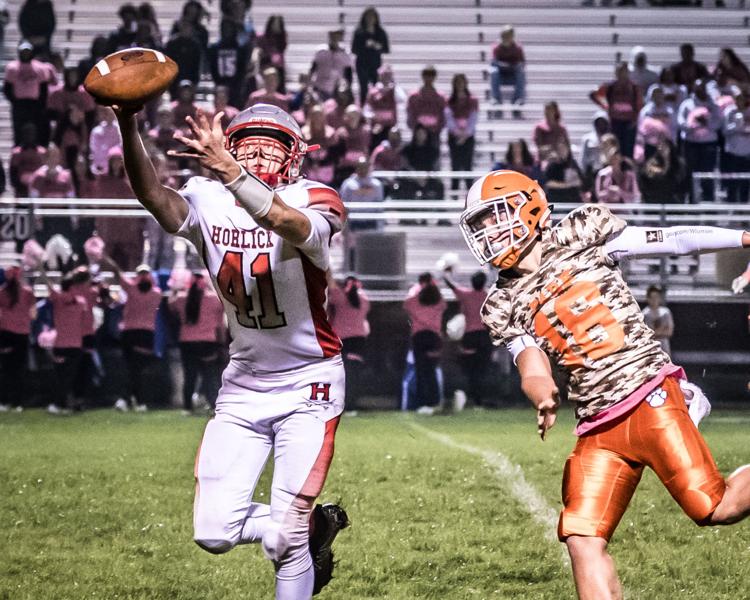 Horlick @ Park-2.jpg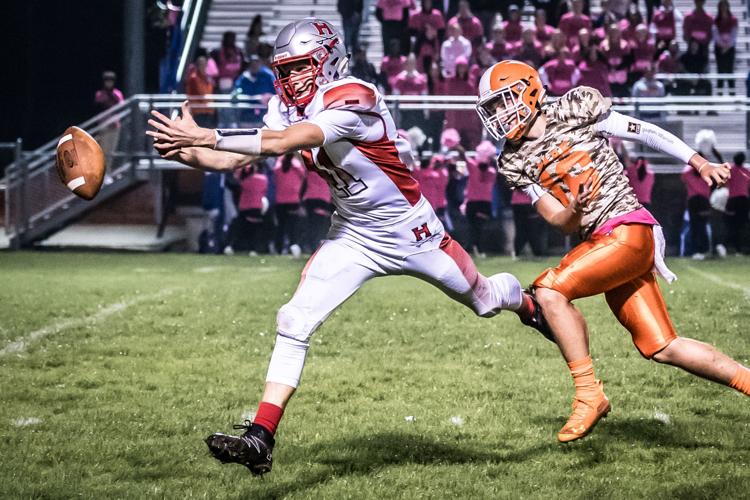 Horlick @ Park-3.jpg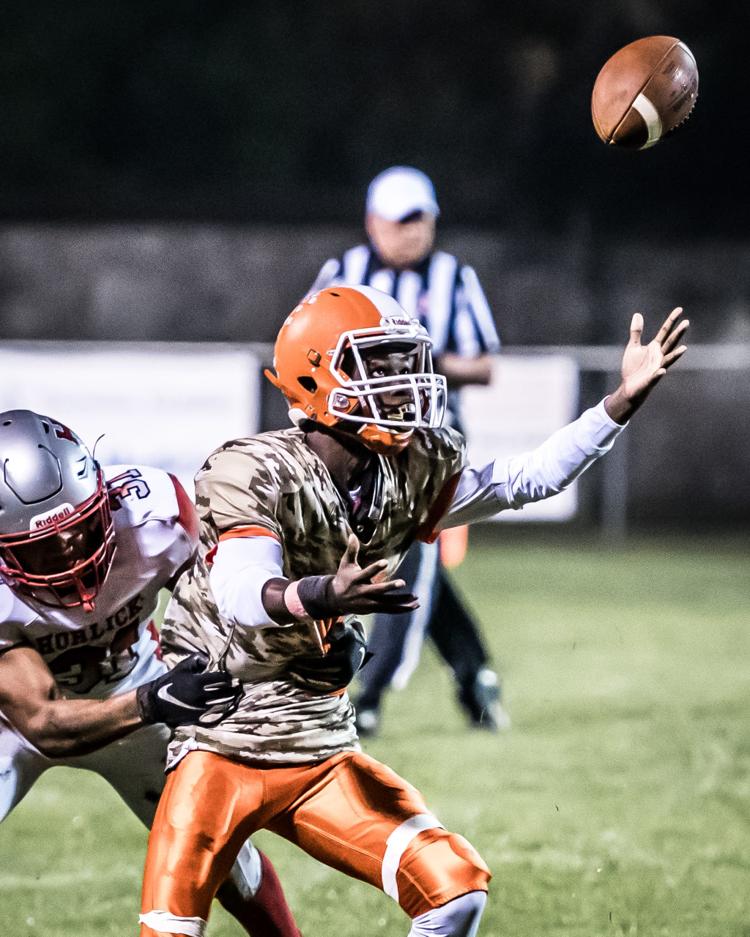 Horlick @ Park-4.jpg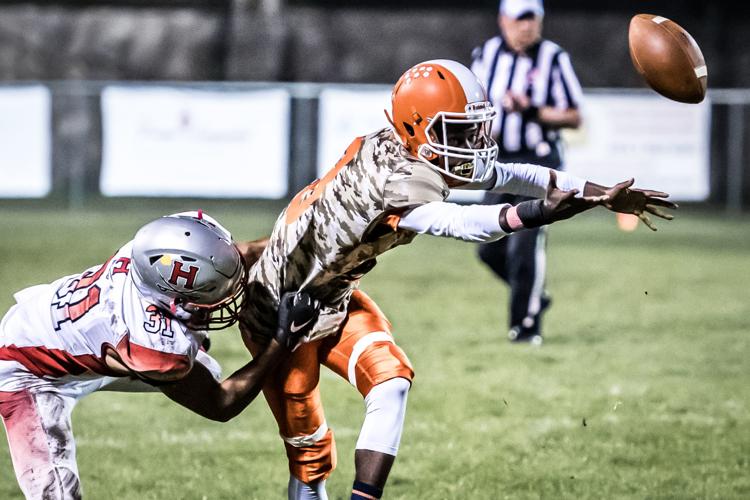 Horlick @ Park-5.jpg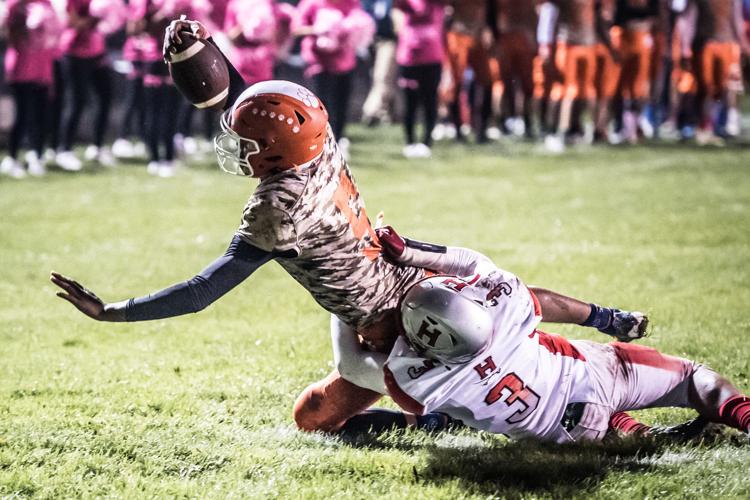 Horlick @ Park-6.jpg
Horlick @ Park-7.jpg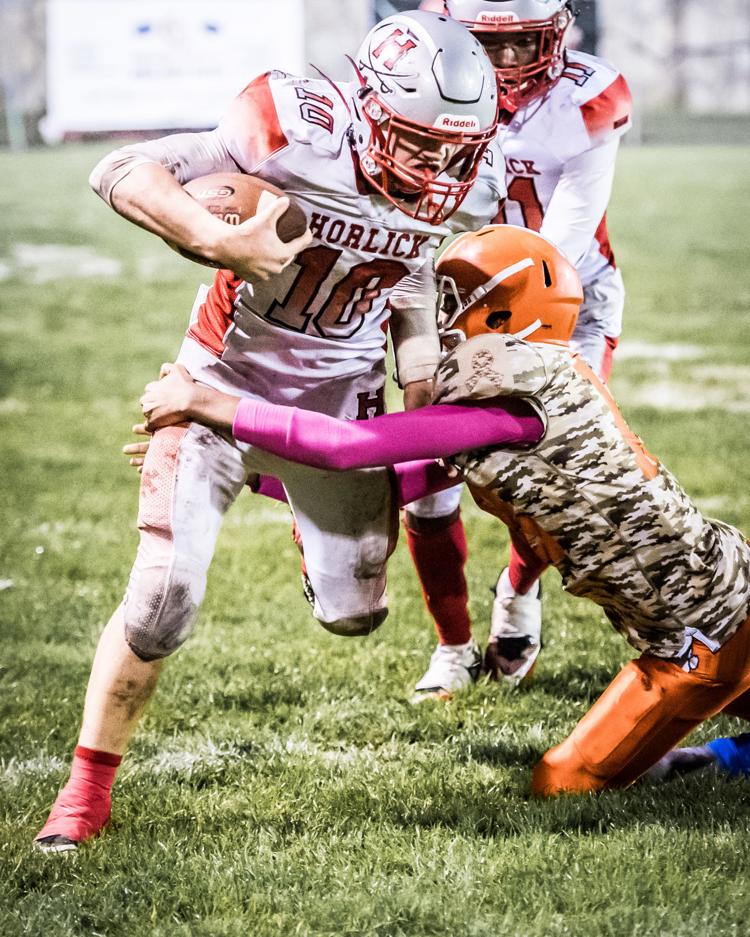 Horlick @ Park-8.jpg
Horlick @ Park-11.jpg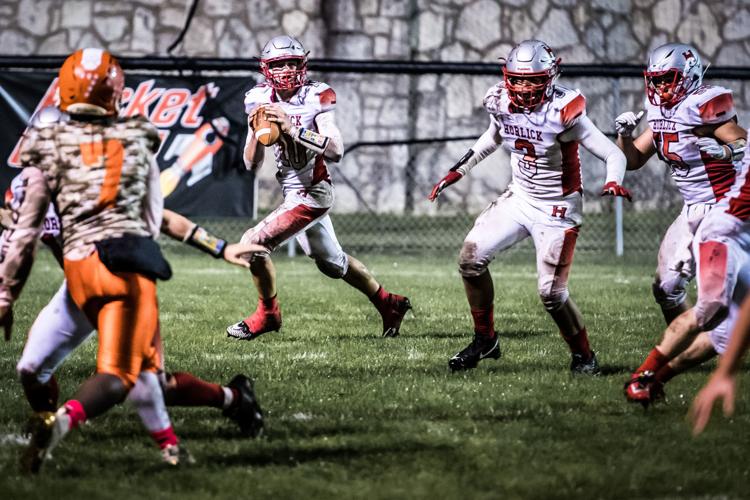 Horlick @ Park-12.jpg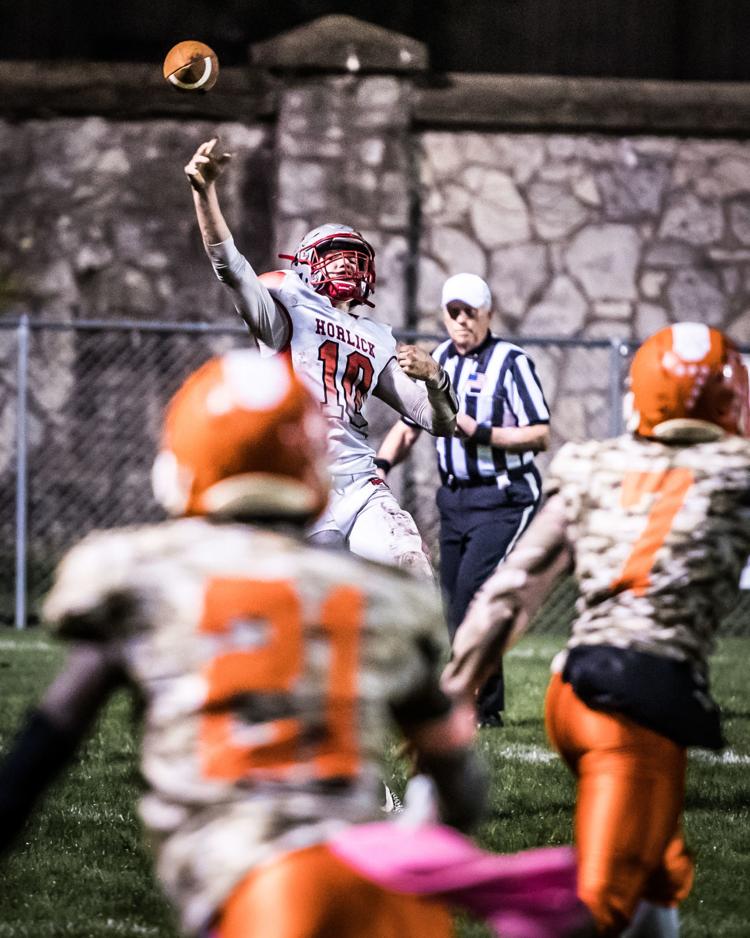 Horlick @ Park-14.jpg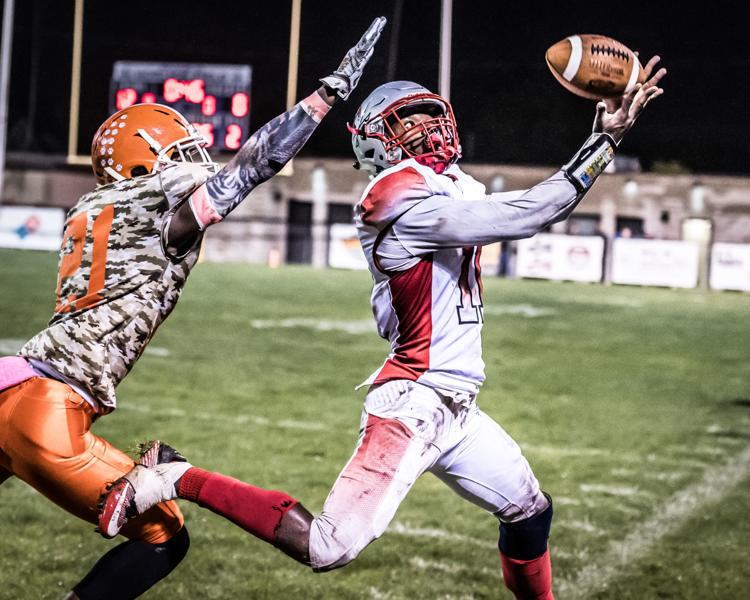 Horlick @ Park-15.jpg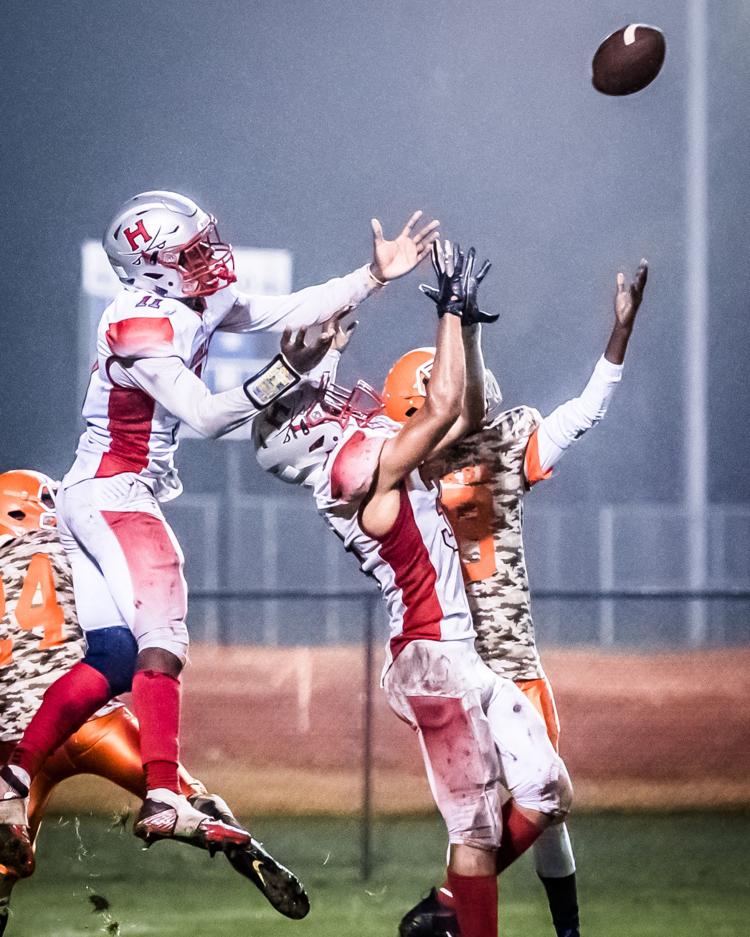 Horlick @ Park-16.jpg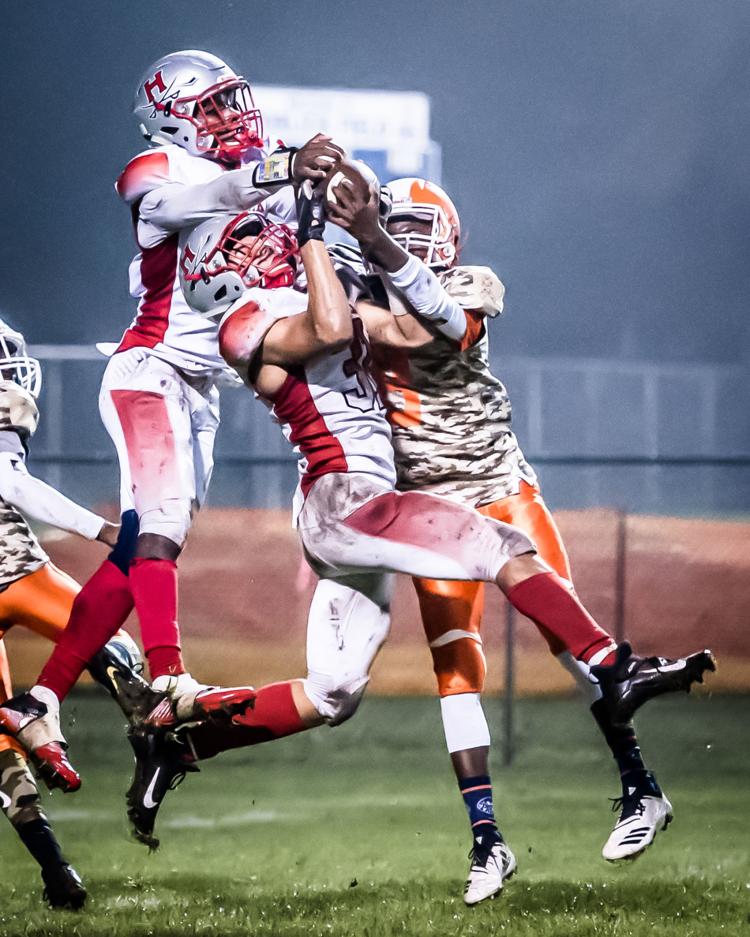 Get in the game with our Prep Sports Newsletter
Sent weekly directly to your inbox!