The Union Grove High School baseball team continued its perfect start Tuesday.
Brady Katterhagen hit a home run, and Maguire Delagrave and Eric Williamson each drove in three runs to help the Broncos stay undefeated with a 12-2 Southern Lakes Conference victory over Badger at Lake Geneva.
Union Grove (6-0, 3-0 SLC) trailed 2-1 after three innings before scoring three runs in the fourth inning and another six in the fifth to take control of the game. The Broncos also took advantage of five errors by the Badgers (0-4, 0-3).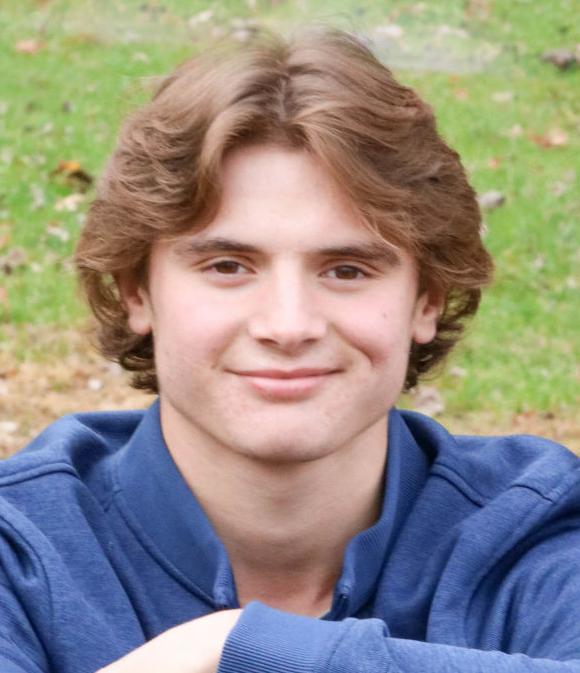 Katterhagen went 2 for 4 and scored three runs, Ethan Horon was 2 for 3 with a double and drove in two runs, and Tommy Pinnow walked twice and scored three runs.
On the mound, Noah France allowed three hits and struck out seven in four innings to earn the win. Kade Pfeffer threw the final two innings and struck out two.
BURLINGTON 11, WATERFORD 0: Senior Joe Zuleger provided fine double duty, pitching five shutout innings and getting three hits as the Demons won a Southern Lakes Conference game Tuesday at Waterford.
Zuleger allowed three hits in five innings and struck out four. He also went 3 for 3.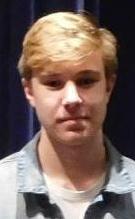 Chase Ketterhagen doubled and drove in three runs, while Wren Dietz went 2 for 4 and scored a run for Burlington (3-2 overall, 2-1 SLC). The Demons scored a run in the second, two runs in the third and one more in fifth before finishing off the game with seven runs in the sixth.
For Waterford (0-3, 0-3 SLC), Garret Kay went 2 for 3. Tyler Lusic took the loss, striking out six in five innings.
INDIAN TRAIL 13, CASE 6: The Eagles led 6-1 after three innings, but their relief pitchers issued 12 walks over the final four innings and Case lost a Southeast Conference game Tuesday at Case.
Starting pitcher Cayden Paulick went the first three innings and was effective, Case assistant coach Jason Jaramillo said, striking out five, walking two and allowing one earned run. Jax Calverley had a double and drove in two runs and Alex Picciurro had an RBI to help the offense build up a 6-1 lead.
"Paulick did really well," Jaramillo said. "He did a good job getting out of jams, but his pitch count was getting up there."
The walks started hurting the Eagles (2-2 overall and SEC) in the top of the sixth, when Indian Trail (4-1, 4-0 SEC) scored six runs to take a 7-6 lead.
FRANKLIN 5, PARK 0: The Panthers couldn't get anything going against Sabers ace Evan Iwinski and lost a Southeast Conference game Tuesday at Horlick Field.
"He's the the best pitcher we've seen so far this year and the best we'll probably see all year," Park coach Tim Glidden said of Iwinski, who allowed just one hit and struck out 14 in six innings. "He was topping out in the mid-80s (mph) and hitting his spots."
Jimmy Turner and Kadin Metz had the hits for the Panthers (1-3 overall and SEC) and Glidden said his starting pitcher, Pierce Witkofski (four innings, five hits, three strikeouts), "kept us in the game and gave us a shot."
TREMPER 10, HORLICK 0: The winless Rebels had two singles in a five-inning Southeast Conference loss Tuesday at Kenosha.
Horlick (0-4, 0-4 SEC) trailed 3-0 after three innings, then allowed six runs in the bottom of the fourth and another run in the fifth. Joe Prudhom and Dom Lacanne each had a hit.
DOMINICAN 11, CATHOLIC CENTRAL 2: The Hilltoppers allowed six unearned runs on five errors in a Metro Classic Conference game at Beaumont Field in Burlington.
Alex Vogy, a freshman, and Murphy O'Brien each went 1 for 2 with an RBI for Catholic Central (0-3 overall and MCC). Max Robson pitched 4⅓ innings, during which the Knights (1-3, 1-2) scored six unearned runs.
KENOSHA ST. JOSEPH 6, LUTHERAN-PRAIRIE 2: The LPs had trouble stringing anything together against Lancers pitcher Andrew Setter in a Metro Classic Conference home loss Tuesday at Simmons Field in Kenosha.
Lutheran-Prairie (2-3, 2-1 MCC) fell behind 4-0 in the top of the fourth, then cut the deficit in half with two runs in the bottom of the fourth, one coming home on a sacrifice fly by Adam Langendorf.
St. Joseph (3-0, 3-0) added two runs in the top of the sixth.
Both pitchers pitched well, LPs coach Jeff Wilson said. His starter, Ben Tietyen, struck out five, walked one and had to leave the game on a pitch limit with two batters left. Setter went the distance, striking out three.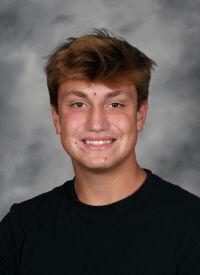 Henry Hoeft had a double for the LPs.
MARTIN LUTHER 10, ST. CATHERINE'S 0: The Angels could manage only two hits against Spartans pitcher Brady Hoppert in a Metro Classic Conference loss Tuesday at Greendale.
The two hits for St. Catherine's (0-5, 0-3 mcc) came from seniors Logan Marino and Bennett Spolar, both singles, and Spolar struck out seven in his 3⅓ innings pitched.
Hoppert struck out 10 in five shutout innings while also driving in two runs for Martin Luther (1-2 overall and MCC) with a double. The Spartans scored nine of their runs in the first two innings and they stole 13 bases.
SOUTHERN LAKES CONFERENCE MAJOR MEET: At Brighton Dale Links in Brighton, Union Grove junior Simon Graham carded an 82 to tie for second overall Tuesday at the conference's second major meet of the season.
Graham's finish — he was third after the WIAA tiebreaker was applied — helped the Broncos place fourth with 359. Sophomore Jacob Brown and senior Zeb Braun each shot 88.
"We struggled today at Brighton Dale," Broncos coach Eric Swanson said. "We couldn't avoid trouble and had way too many double, triple, and quadruple bogeys. Simon played well on all but two holes and ended up with the second-best score of the day."
Waterford senior Logan Hoshauer shot an 86 to place sixth and help the Wolverines finish third at 354. Freshman Brogan Finnegan added an 88.
Burlington placed sixth with 382, led by junior Ryan Gonzalez with an 87.
Elkhorn senior Josh Brogren was the medalist with an 81. Lake Geneva Badger won the meet with 341.
GREENFIELD 3, PARK 3, OT: In a WIAA Division 1 Alternate Fall regional semifinal playoff match, the Panthers overcame a 3-0 lead before losing in penalty kicks Tuesday at Greenfield.
Christian Hernandez pulled the Panthers (0-5) to within 3-1 with about two minutes left in the first half.
Alex Esparza scored on an assist by Vinny Wentorf about 10 minutes into the second half. And with 10 seconds left, Wentorf dribbled through four defenders and scored in the box to send the match into overtime.
"We were underdogs, so this was a real test to their character," Park coach Cameron Pope said. "I was very satisfied with my team's performance."