Union Grove High School coach Sean Jung knows his team is in for a fierce battle whenever it plays Delavan-Darien.
Tuesday's Southern Lakes Conference showdown between the two state-ranked teams was a case in point. In a match that featured eight yellow cards and two player ejections, the Broncos allowed two goals in the final 20 minutes and lost 3-2 to the Comets at Union Grove.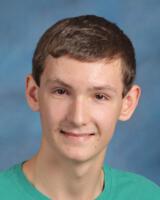 The loss ended a seven-match unbeaten streak for Union Grove (7-2-1, 2-1 SLC), ranked ninth in Division 2 in the Wisconsin Soccer Coaches Association state poll.
Ryan Petrovic tied the score at 1-1 for the Broncos in the 34th minute on a penalty kick, one minute after Delavan-Darien scored. Petrovic made it 2-1 in the 46th minute after heading in a corner kick from Tank Anderson.
But the Comets scored goals in the 60th and 68th minutes to earn the victory and remain atop the SLC standings at 3-0.
Delavan-Darien (9-2-2 overall), ranked sixth in Division 3 in the WSCA poll, was assessed six yellow cards and two of its players received red cards and were ejected. Union Grove was assessed two yellow cards.
"It was a typical Delavan match," Union Grove coach Sean Jung said. "They were very physical and they're very frustrating to play against. They kind of chip you and nudge you. I thought the referee did a nice job of blowing the whistle.
"There were a ton of cards given out. Delavan ended up getting two red cards tonight, so they finished the match with only nine men on the field in like the final two minutes.
"It was just a crazy game. Some parents were kicked out of the stands because they were screaming at the referee from Delavan's side and it was just insane."
HORLICK 4, PARK 0: Danny Aranda had a hat trick for the Rebels as they broke a five-match losing and scoring streak Tuesday in their victory over the Panthers in a Southeast Conference match at Pritchard Park.
Horlick (2-4-2, 1-3 SEC), which hadn't won since Aug. 25 and hadn't scored since Aug. 31, broke the scoring streak early as Aranda scored in the seventh minute.
Alex Munoz scored in the 32nd minute for the Rebels, assisted by Aranda, for a 2-0 lead at the half.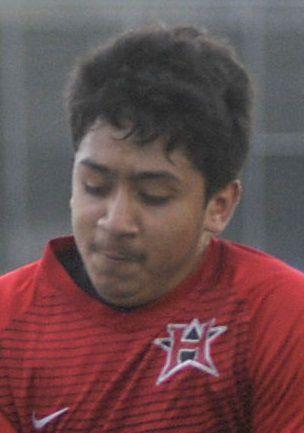 In the second half, Aranda scored two goals in a four-minute span, scoring unassisted in the 60th minute and scoring off an assist by Evan Block in the 63rd minute to finish off his hat trick.
Adan Martinez-Ponce didn't have to make a save in goal for Horlick, which has allowed just 10 goals this season and played to scoreless draws against state-ranked teams Prairie and Sturgeon Bay.
Rebels assistant coach Mike Modesti said Aranda is beginning to become a force.
"He was all over the field, offensively and defensively," Modesti said. "He's starting to get in a groove."
Modesti said that this match showed Horlick is beginning to get its act together.
"We have three more games this week and we've been building chemistry," Modesti said. "It felt good to put the ball in the net and it boosted our confidence — the guys looked like they were having fun out there."
Park coach Cameron Pope, whose team is 0-8-1 overall and 0-4 in the SEC, commended the play of midfielder Julian Zertuche.
"He controlled the midfield and mitigated Horlick's potent offensive midfielders," Pope said.
TREMPER 5, CASE 0: The shorthanded Eagles held the Trojans to just one goal in the first half, but ran out of steam in the second half of a Southeast Conference match Tuesday at Case.
"We played a very disciplined game," said Case coach Gregg Anderle, whose team is 3-6-1 overall and 1-3 in the SEC. "We played with a lot of energy.
"It got away from us in the second half, but we were in the match for good chunks of it. I'm proud of how they played — the guys left their best on the field."
Anderle said Nick Willing played well in goal for the Eagles, stopping several good shots by Tremper (6-1-3, 3-0-1).
BADGER 2, BURLINGTON 0: In a battle of evenly matched Southern Lakes Conference teams at Lake Geneva Tuesday, the Demons weren't able to finish their scoring chances.
Burlington (6-2-2, 1-2 SEC) trailed 1-0 at halftime and put pressure on the Badgers' net, but most of the shots were right at the goalkeeper.
"It was a pretty even game," Demons coach Jake Cacciotti said. "In the first half, we had a period where we had the ball in their half the majority of the time. We had a lot of shots, but couldn't put them in."
Badger (10-2-2, 1-2) got its second goal on a penalty kick after a handball in the box by the Demons.
WESTOSHA CENTRAL 2, WATERFORD 0: The Wolverines couldn't get their offense going Tuesday in a Southern Lakes Conference loss at Waterford.
After a scoreless first half, the Falcons (5-2-3, 3-1 SLC) scored unassisted goals in the 52nd and 59th minutes.
Alex Randelzhofer had 12 saves in the loss for Waterford (3-8-0, 1-2-0).