Tuesday was a very good day for Racine County's high school boys golf teams in WIAA regional meets.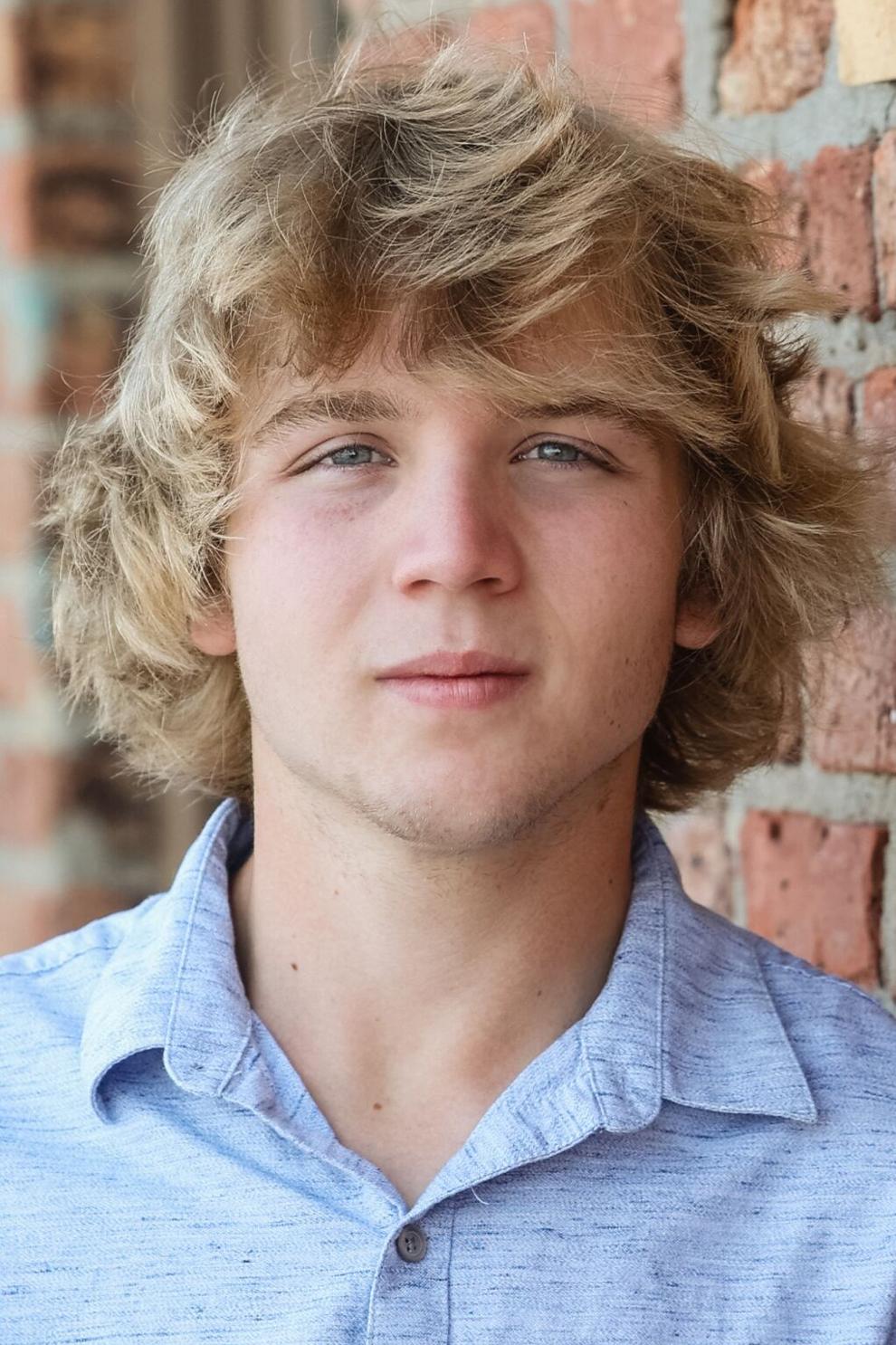 We'll start at the Division 1 St. Catherine's/Lutheran Regional at Ives Grove Golf Links in Yorkville, where Union Grove senior Jacob Brown shot a Broncos' regional-record 4-under-par 68, broke three other school regional records and tied another, and led the Broncos to the regional title with a team-record score.
Moving west to the Division 1 Waterford Regional at Rivermoor Golf Club, the Wolverines did something no other Racine or Kenosha County team could do this season — beat Westosha Central.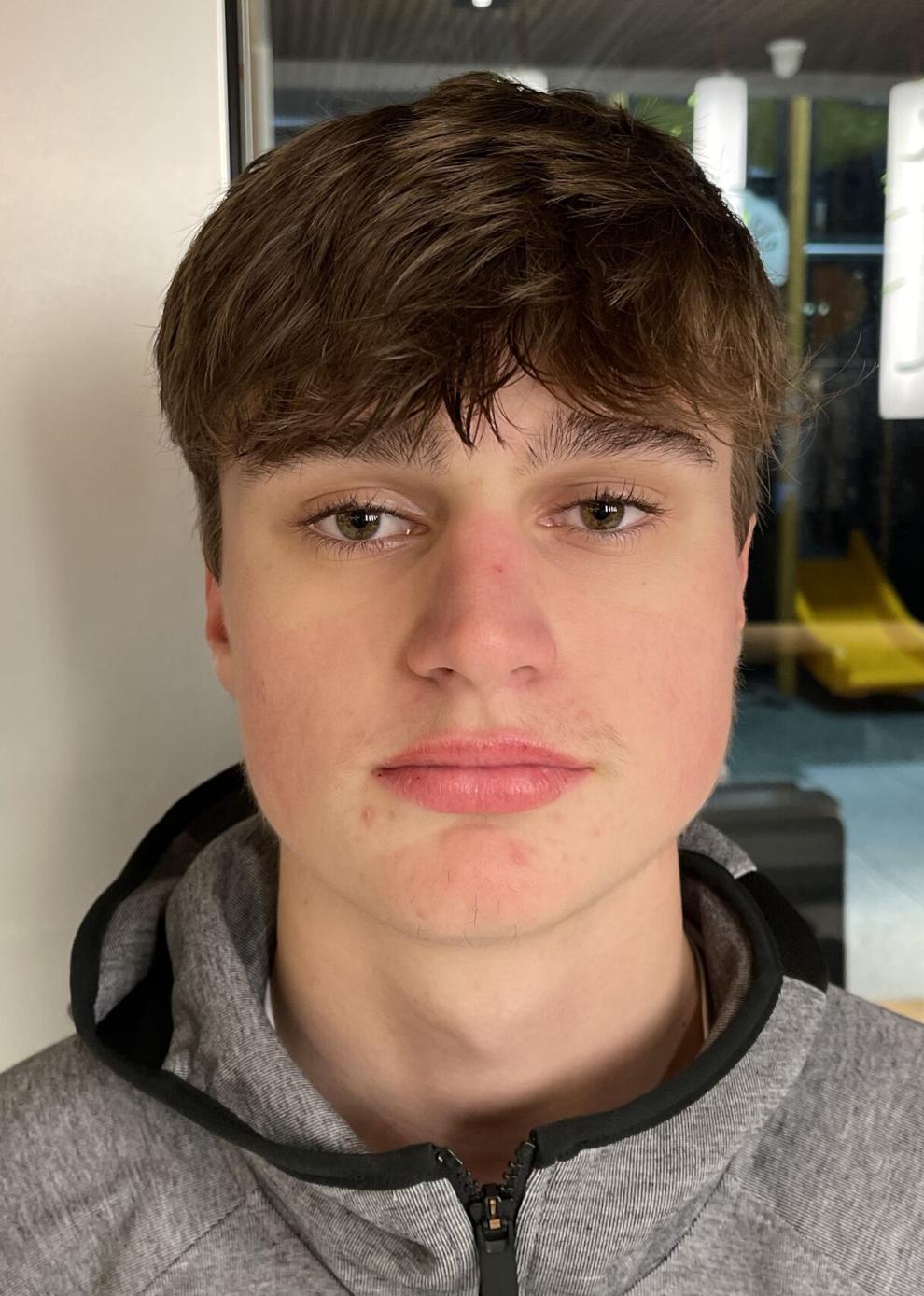 Waterford junior Adam Chart and sophomore Robbie Meyers shot under 80 and led their team to its first regional title in nine years and a berth in the Westosha Central Sectional next Tuesday at Brighton Dale Links in Brighton.
At the Division 3 Williams Bay Regional at Delbrook Golf Course in Delavan, Prairie sophomore Jack Regner shot a lifetime-best 81 and led the Hawks to second place, their best regional finish since 2018.
Here's a look at the three regionals:
WATERFORD REGIONAL: The Wolverines were playing on their home course and that was a factor in their team score of 325, seven shots better than Westosha (332), which was untouchable in Southern Lakes Conference play. The Falcons won all five 18-hole meets and won the overall SLC championship.
Waterford was just three shots behind Westosha in the SLC Tournament and got their number this time.
The Wolverines last won a regional in 2014, which is also the last time they qualified a team for the WIAA State Tournament.
"I am so proud of my team for playing a really good round to win the regional," Waterford coach Joe Rydzewski said.
Chart, Waterford's No. 3 player, shot 38 on the front nine that got off to a good start, then could have gone potentially bad. He had a birdie 3 on the 405-yard, par-4 first hole, then had a triple-bogey 7 on the 433-yard, par-4 second hole.
Chart regrouped after that with six pars and a bogey the rest of the front nine, then shot 39 on the back nine for a 7-over-par 77 to finish second, three shots behind medalist Charlie Huerth of Lake Geneva Badger (74).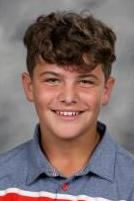 Meyers, the Wolverines' No. 1 player who qualified for the WIAA State Tournament last year as a freshman, matched Chart on the front nine, opening with five pars, then going birdie-double bogey on the sixth and seventh holes.
Meyers also had one bad hole, making a triple bogey 8 on the 496-yard, par-5 15th hole, but he made up for that with a birdie 2 on the 202-yard, par-3 16th hole. Meyers finished with a 78 to take third.
"Adam played great golf after that (second) hole to shoot a 77," Rydzewski said. "Robbie started off really good and on the middle holes he struggled on a bit, but then finished strong."
Sophomore Jackson Heath, also a state qualifier last year, struggled on the front nine with a 10-over 45, but came back with five straight pars on the back nine for a 39 to finish with an 84. Senior Mason Roanhouse rounded out Waterford's top four, shooting an 86 (40-46).
Burlington finished fifth at 356, 10 shots behind fourth-place Muskego (346) for the final team qualifying spot, but had two players qualify for the sectional.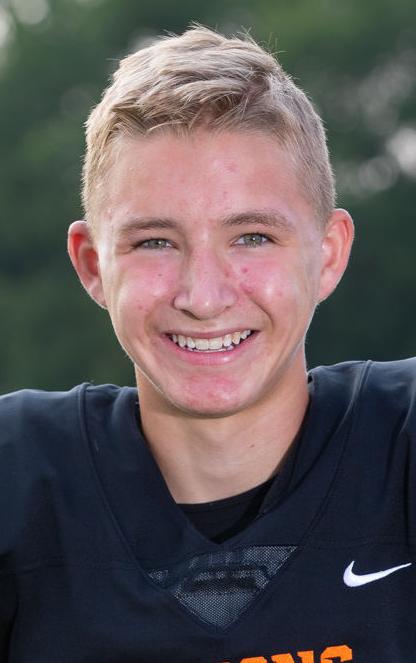 Demons' junior Benjamin Graham earned a trip to the sectional by shooting an 83 and his senior teammate, Mason Meier, shot an 86, but had to work a little longer to earn his spot.
Adam Cole of Wilmot and Collin Kramp of Greendale also shot 86s and the three went to a playoff for the final two individual qualifying spots. On the first playoff hole, Meier had a 4 and Kramp had a 5 to earn their places in the sectional.
Waterford won't know until Wednesday who its opposition will be at the sectional. The Mukwonago Regional, the other regional feeding into the Westosha Sectional, is being played Wednesday at Edgewood Golf Course in Big Bend.
ST. CATHERINE'S/LUTHERAN REGIONAL: Brown was on fire on a picture-perfect day at Ives Grove, especially on the back nine, and had a lifetime-best round to come within one shot of his older brother Connor's school-record score of 67 set in 2018.
The Broncos set a school regional record with their winning score of 320 and won their second straight regional title to qualify for next Wednesday's Marquette Sectional at Brown Deer Park in Milwaukee.
Brown was solid, but not spectacular, on the front nine, played on the par-36 White course. He opened with a birdie and had a bogey on the fourth hole, but had seven pars and led the field by four shots making the turn to the back nine, played on the Blue course.
That's where Brown kicked his game into high gear, making four birdies on his first six holes to get to 4-under in his round.
"Jacob was unbelievable today," Union Grove coach Eric Swanson said. "He has been hitting the ball so well and he does a fantastic job of course management. I think he hit only two bad shots all day."
Brown, the son of former H.F. Johnson Park and current Geneva National head pro Charlie Brown, had one of those bad shots on the 17th hole, a 355-yard par-4 with a slight dogleg right and trees on both sides of the fairway.
He slightly pushed his tee shot into the tall rough on the right side of the fairway, then barely punched out. His third shot went over a bunker and he couldn't get up and down to finish with a double-bogey 6.
But Brown had one more trick up his sleeve, Swanson said. On the 515-yard, par-5 18th hole, Brown hit a big tee shot, then reached the green with his second shot to have a chance at an eagle 3.
He still had 30 feet to go, plus there was a big crowd watching by the clubhouse. But true to his form in the rest of the round, he drained the breaking putt for the eagle and the 68 to finish 11 shots ahead of runner-up Blake Callahan of Kenosha Tremper (79).
"Jacob has worked so hard on his game," Swanson said. "He's been a workhorse."
Brown set a school record for low regional score, beating the 75 shot last year by Simon Graham. Brown also set school records for most birdies in a regional round (five, old record four), low front-nine score (36, old record 37) and low back-nine score (32, old record 36) and most birdies on the back nine (four, old record three, held since 1970 by Don Meredith). Brown tied the record for eagles in a round (one).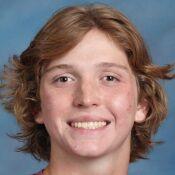 The Broncos' senior No. 2 player, Nathan Beutel, had an unusual round. He opened with five straight pars, then played the final three holes on the front nine in 6-over-par for a 42. He pulled his game together on the back nine, countering bogeys on the 10th and 12th holes with birdies on the 15th and 17th holes.
Beutel had a rough finish, making a double-bogey 7 on the final hole, but his 80 was right around his average.
"He had three bad holes that ballooned his score up to 80, but other than that he played really well," Swanson said.
Freshman Cody Nelson, Union Grove's No. 4 player, helped the cause by shooting a lifetime-best 85. Senior No. 5 players Jack Beyer had an 87 to round out the Broncos' top four.
Case finished fourth in the four-team field at 388 to qualify for the sectional. Eagles' junior No. 3 player Cole Lutterman led the way with a 94, junior No. 4 Mason Hartung had a 95 and junior No. 1 Tyler Kubiak had a 96.
The regional was unique and Swanson doesn't remember it happening before. There were seven teams listed, but only four schools had complete teams and there were four individual players, two each from the Park/Horlick co-op team and two from Kenosha Bradford/Reuther.
Since the top four individuals not on qualifying teams advance to the sectional, they were guaranteed to advance before they hit their first tee shots. Sophomore Cameron Betker shot a 92 and senior Isaac Eisenman shot a 97 for Park/Horlick.
The Broncos will have to work to earn their second straight team berth in the state tournament. The top three teams from the Franklin Regional, the other regional feeding into the Marquette Sectional, all shot under Union Grove's score. Marquette shot 296, Franklin 308 and Whitefish Bay 317.
"It's good to be in a position to have a chance," Swanson said. "Marquette is one of the best teams in the state and Franklin is good. We'll have the fourth-best score going in and we'll give it our best effort."
WILLIAMS BAY REGIONAL: With Regner and sophomore No. 1 player Will Schaefer leading the way, the Hawks earned their first sectional berth since 2018 by totaling a season-best 353 and finishing second to Cambridge (302) at Delbrook.
Prairie will play in next Tuesday's Division 3 St. Mary's Springs Sectional at South Hills Country Club in Fond du Lac.
Regner played a steady round (40-41) with one birdie and nothing worse than a bogey on his scorecard. He finished sixth in the individual standings.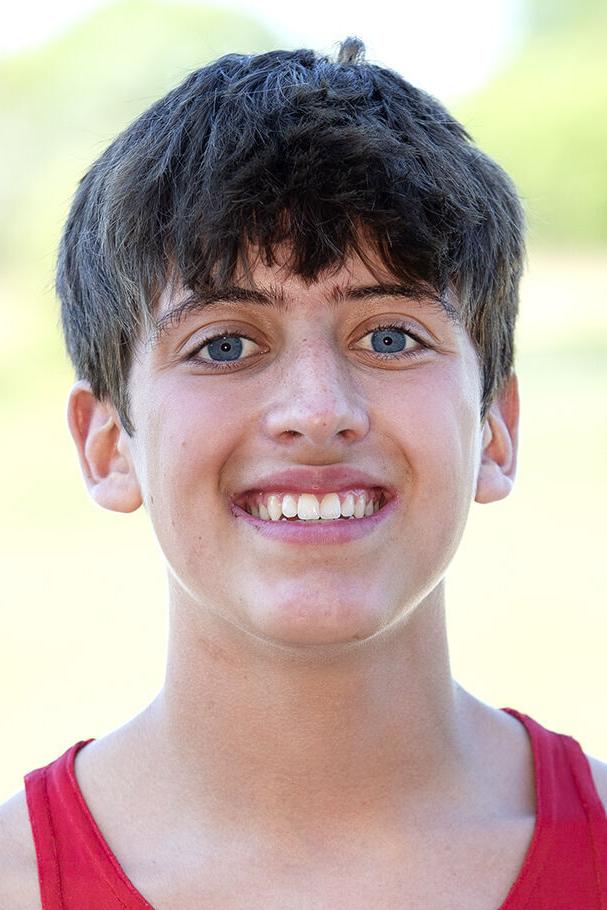 Schaefer also had one birdie and just three holes worse than a 5 en route to an 84 to tie for eighth. Senior Callahan Polzin shot a 91 and freshman Jack Ulrich had a 97 to round out Prairie's top four players. Polzin came back with a 42 on the back nine after a 49 on the front.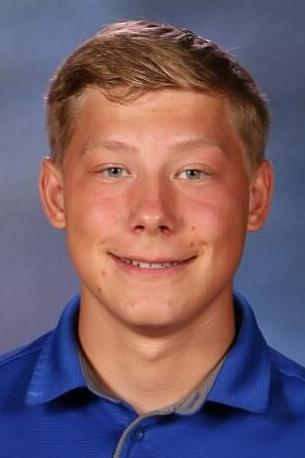 Senior Nick Delimat and junior Omri Moynihan of Catholic Central both qualified as individuals for the sectional. Delimat, a sectional qualifier last year, shot an 82 to finish seventh and Moynihan earned the fourth and final qualifying spot with a 98.
Cambridge sophomore Kian Bystol-Flores was the medalist with a 4-under-par 66, the lowest score Tuesday from any sectional in any division.
Baseball
UNION GROVE 11, BROOKFIELD EAST 2: The Broncos extended their winning streak to 15 games with Tuesday's nonconference win at Union Grove.
The Broncos (20-2), ranked second in Division 1 in the Wisconsin Baseball Coaches Association state poll, briefly trailed after the Spartans (12-12) scored a run in the top of the second inning. That deficit was flipped immediately as the Broncos scored twice to take the lead for good.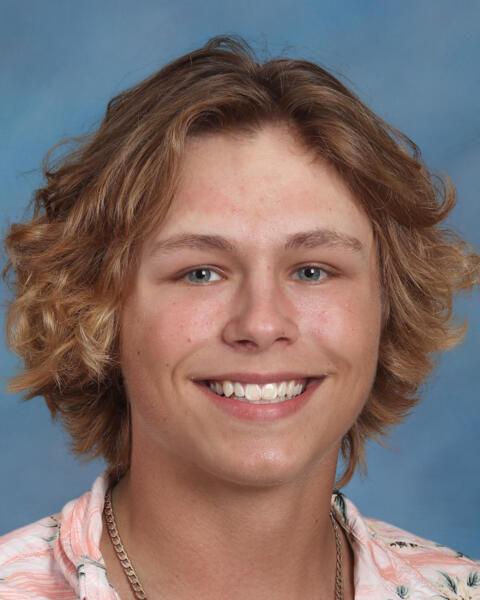 Owen Nowak went 1 for 4 with a triple and three RBIs, Bobby Barrera went 2 for 4 with three RBIs and Beau Bloxdorf went 2 for 3 with a triple and two RBIs.
Leo Weist started for Union Grove and pitched five innings, allowing one unearned run on three hits without a walk and striking out two. Nathan Williams pitched two innings in relief allowing a run on no hits and two walks while striking out two.
BURLINGTON 7, SOUTH MILWAUKEE 2: A strong pitching performance by Aben Beinlich guided the Demons to a nonconference victory Tuesday at Beaumont Field in Burlington.
The Demons (17-9) opened the game with four runs in the first inning. That was more than enough to sustain a quality outing for Beinlich and the Burlington bullpen.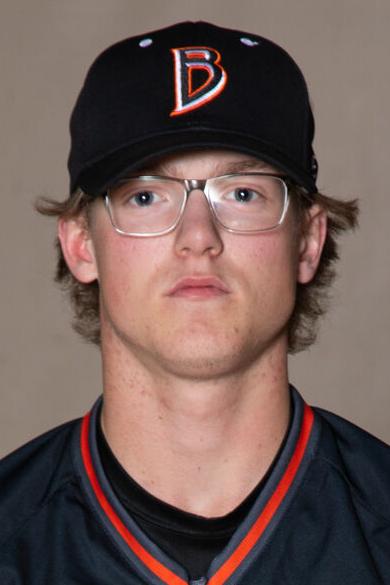 Beinlich allowed one unearned run on two hits and no walks in four innings with seven strikeouts. Carter Baumeister followed with two innings in relief, allowing a run on three hits and a walk with two strikeouts. Ethan Daubner pitched a scoreless seventh inning against the Rockets (14-11) with two strikeouts and two walks.
Ryan Dummer went 1 for 3 with a double and two RBIs. Kaleb Zabielski went 1 for 2 with two walks, one RBI, five stolen bases and two runs scored.
HORLICK 10, PARK 0: The Rebels limited the Panthers to three hits in a five-inning Southeast Conference game Tuesday at Horlick Field.
The Rebels (7-17, 5-14 SEC) led 6-0 after two innings and scored four runs in the bottom of the fourth inning. A scoreless top of the fifth allowed Horlick to finish the game early on the 10-run rule.
Elliot Bednar pitched a complete game for the Panthers (1-24, 0-19) allowing 10 runs (three earned) on nine hits and one walk while striking out three. Bednar also had one of the team's three hits, all singles, along with Carter Eschmann and Lamar Clemons.
ST. CATHERINE'S 11, MILWAUKEE RIVERSIDE 3: The Angels' bats came to life during Tuesday's nonconference game at Horlick Field.
St. Catherine's (8-15), which has won five of its last nine games, led 3-1 after the first inning and added a run in the second and four runs in the fourth to stay ahead of the Tigers (3-15).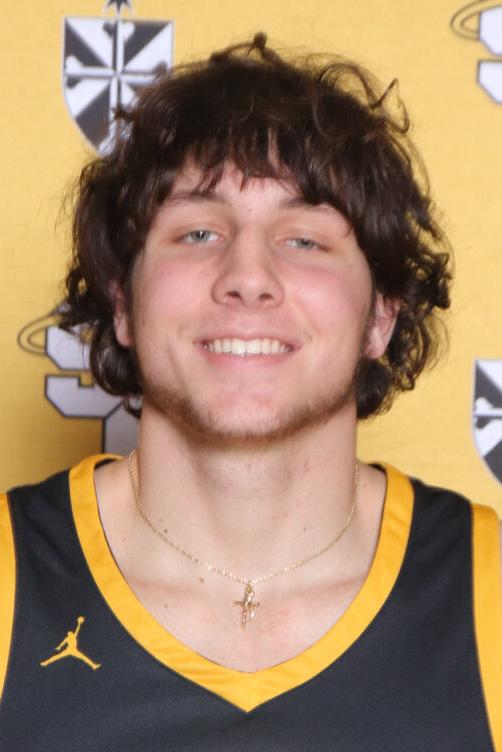 Domonic Pitts led the Angels at the plate, going 2 for 3 with one RBI and two runs scored. Terrion Glass-Barnes went 1 for 3 with a walk and one RBI and John Perugini went 1 for 2 with one RBI, two walks and three runs scored.
KENOSHA INDIAN TRAIL 10, CASE 0: Late errors piled up against the Eagles in a five-inning Southeast Conference game Tuesday at Kenosha.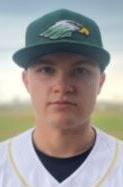 The Eagles (7-16, 5-14 SEC) and Hawks (11-12, 10-9) were locked in a pitching duel with Case senior Austin Sigrist allowing no hits and a walk in four innings with four strikeouts. His opposite number, Sam Callow, was equally strong on the mound with one hit allowed in five innings with two strikeouts.
What proved costly for Sigrist, and Collin Jaeger pitching one inning in relief, were seven errors that allowed 10 unearned runs to be scored.
"(Sigrist) had another phenomenal outing, but we just couldn't get him any runs," Case coach Frank Jaramillo said. "You can't make seven errors and expect to win."
Sigrist had the Eagles only hit, a single.
WILMOT 12, CATHOLIC CENTRAL 2: The Hilltoppers were unable to keep pace on offense with the Panthers in a six-inning nonconference game Tuesday at Wilmot.
Catholic Central (5-13) opened the game with two runs in the top of the first inning, but Wilmot (7-14) tied the game with two runs in the bottom of the first.
The Panthers scored in all six innings, scoring once in the second and third innings, five in the fourth, two in the fifth and one in the sixth to end the game on the 10-run rule.
The Hilltoppers have lost six straight games as they head into the WIAA Division 4 playoffs. They will host Hilbert (3-17) in a regional quarterfinal Thursday at Beaumont Field.