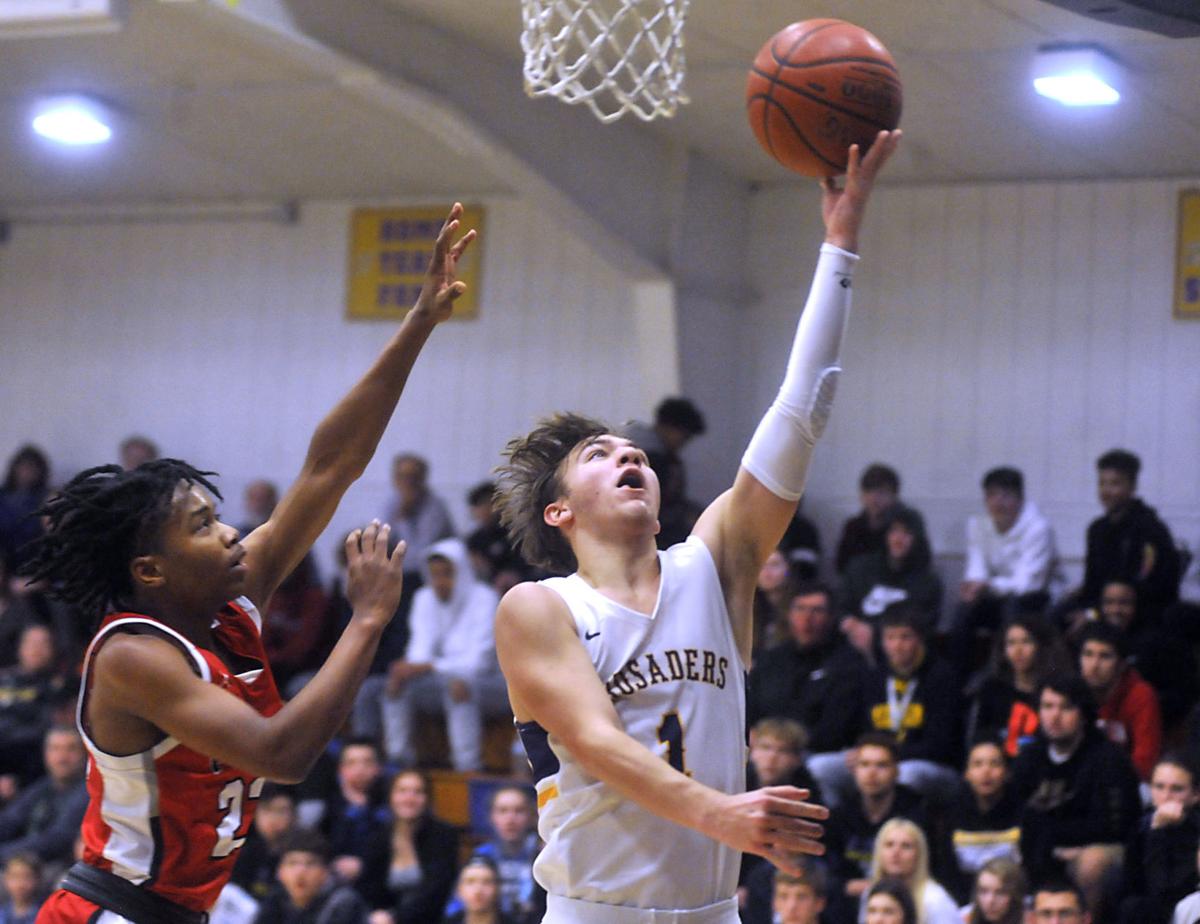 Jeff Christensen was not a happy camper during the first half Tuesday night.
His Racine Lutheran High School boys basketball team fell into a quick hole against Prairie in Lutheran's gymnasium. And Christensen wasn't seeing the hustle he expects from his players.
By the end of the game, however, the Crusaders were celebrating a 63-58 Metro Classic Conference victory that squared their record to 5-5 (3-4 in the MCC).
It just took a little time.
"We had no emotion whatsoever, we were slow on defense, we took bad shots on offense and didn't do much for the longest time," Christensen said. "And then all of a sudden, with about four minutes to go in the first half, we started to play a little better on the defensive end."
The Crusaders maintained that momentum in the second half behind sophomore guard Gavin Zawicki, who went 4 for 5 from the floor and finished with eight points, five rebounds, three assists and two steals.
"He came off the bench and gave us a ton of energy on the defensive end, made a couple of nice drives to the basket for layups ... he might have been the catalyst for getting us going," Christensen said.
Jackson Woodward and Brady Wilks each scored 19 points for Lutheran while Scooter Molbeck added 10.
For Prairie coach Jason Atanasoff, turnovers were a primary issue.
"We have to be able to compete and execute for 36 minutes," he said. "We got off to a fine start, taking a 23-10 lead halfway through the first half, but that's not going to cut it.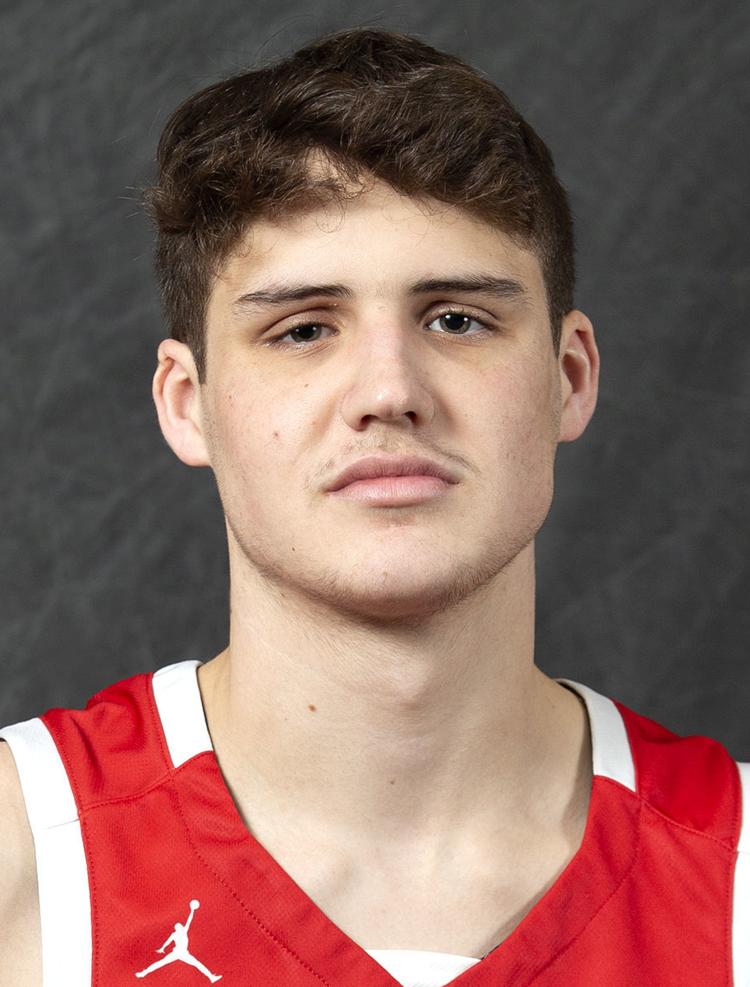 "Fifteen turnovers are completely unacceptable and I have to do a better job coaching these kids. Credit to Lutheran — they were tremendous down the stretch."
Asanjai Hunter led Prairie (7-4, 3-4 MCC) with 17 points. Kody Krekling had 10 points, seven rebounds, three assists and two steals.
ST. CATHERINE'S 89, THOMAS MORE 41: The Angels dominated in all phases of the game to rout the Cavaliers in a Metro Classic Conference game at Milwaukee.
Tyrese Hunter singlehandedly scored 17 points in the first half to match the team total for Saint Thomas More as St. Catherine's (12-0, 7-0 MCC), a unanimous No. 1 selection in Division 3 in the Associated Press state poll, took a 52-17 halftime lead.
All 14 players in uniform for the Angels got in the game and all but one scored at least a point. St. Catherine's also made 14 3-point baskets, five by Hunter, who finished with 24 points. Calvin Hunter (three 3s) had 13 points and four others had at least seven points.
Micah Causey had 21 points for the Cavaliers (1-10, 0-7), but no one else had more than six.
HORLICK 56, OAK CREEK 52: The Rebels played outstanding defense and Darrien Long went on an offensive blitz to help them beat Oak Creek in a Southeast Conference game Tuesday at Oak Creek.
Horlick (4-9, 2-5 SEC), which has won two of its last three SEC games, held the Knights (8-5, 4-3) to one of their lowest point totals of the season.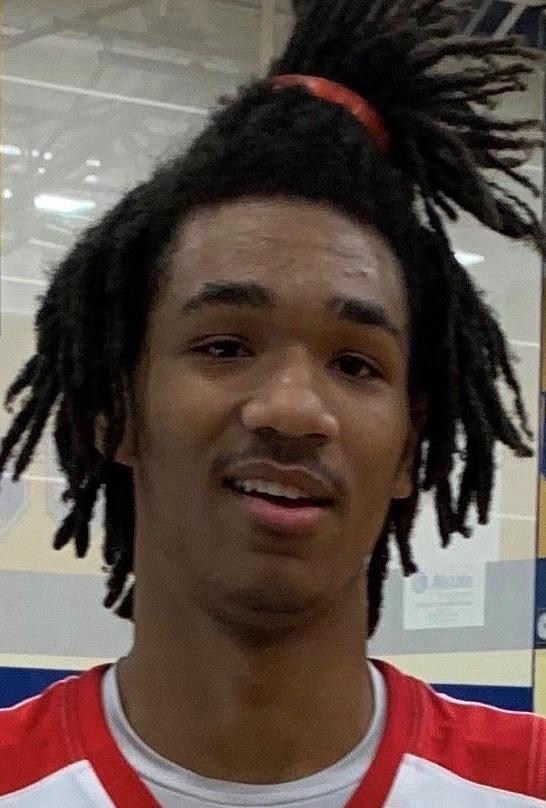 Long, a sophomore forward, opened the second half with an inside basket and later made a key basket with about 2:30 left in the game that put the Rebels up by seven. He finished with 21 points, 19 in the second half.
"We found lightning in a bottle," Horlick coach Jason Treutelaar said. "He was getting it done inside and outside and he made a few free throws.
"He was getting it done from just about everywhere."
Senior Patrick Wade and junior Jeno Stacy were the spearheads of the defense, keeping Oak Creek's best offensive players, Jasin Sinani and Kael Stulo, in check, especially in the first half. Sinani, guarded by Wade, had just three points and Stulo, guarded by Stacy, had five.
The Rebels' offense had its struggles in the first half, scoring just 12 points, but the defense held up its end.
"To our players' credit, they didn't let our offensive inefficiencies keep them down defensively," Treutelaar said. "They kept us in the game with their defense and that says a lot about the character of this team."
Wade played the entire game, Treutelaar said, and while he had just five points, he went 4 of 4 from the free-throw line in the final minutes. Long went 3 of 5 at the line, but he made two big ones late.
Junior Tony Pitrof came off the bench to provide some spark on defense and he grabbed several key rebounds, Treutelaar said.
Sinani had 20 points, many coming late, and Stulo had 12 for the Knights.
CASE 98, TREMPER 76: The Eagles avenged their 88-87 loss to the Trojans Dec. 19 with their fifth straight victory in a Southeast Conference game at Kenosha.
Case (9-3, 6-2 SEC) led 49-42 with about 13 minutes left in the second half before it went on a 46-19 run.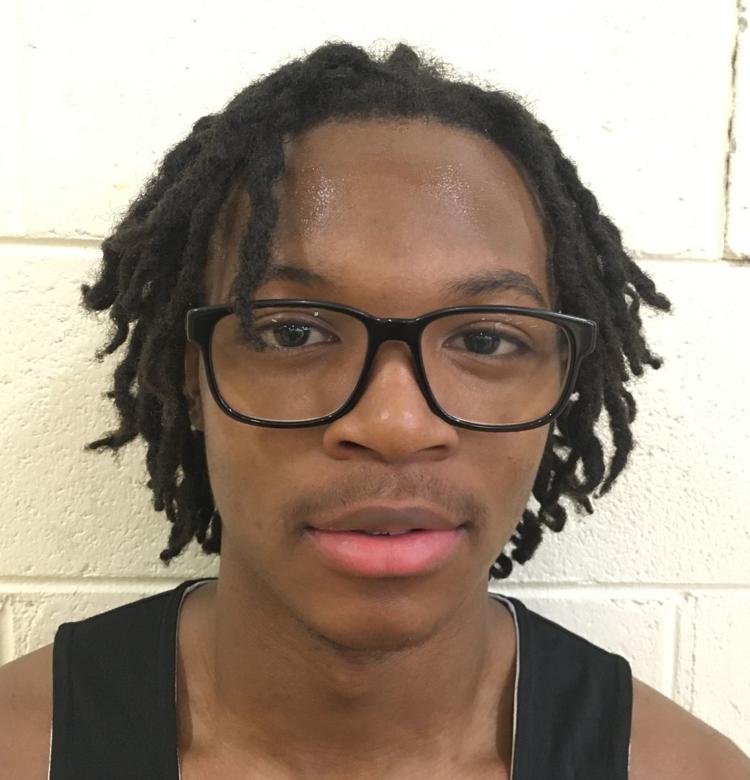 "That was one of the best runs I have ever seen in my years around basketball," Case coach Jake Berce said. "The boys executed the game plan well and we were getting a lot of good looks and making them. It was great to watch."
Jakobe Thompson led a balanced Eagles scoring attack with 34 points, scoring 19 points and going 5 for 5 at the free-throw line in the second half alone. Jay Jay Rankins-James added 15 points, Amari Jedkins had 10 and two others had nine.
Jyon Young had 24 points and Jake Gross had 20 for Tremper (8-4, 4-4 SEC).
FRANKLIN 85, PARK 61: Terry Gamble scored a career-high 25 points, but the Panthers struggled on defense in a Southeast Conference loss at Franklin.
"We came out flat," Park coach Tray Allen said. "We were down 10-2 out of the gate and we ended up giving up 51 points in the first half.
You have free articles remaining.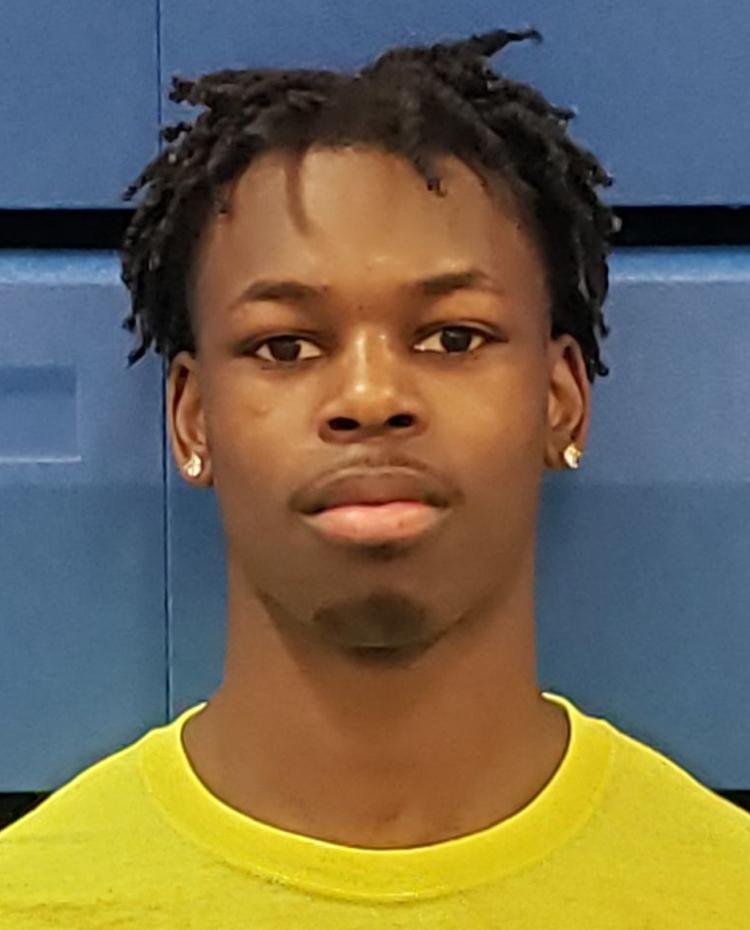 "Obviously, we don't have much size. They boxed out well and they got just about everything (rebounds) over us."
Gamble made four 3-pointers and went 5 for 8 from the free-throw line.
"He got to the bucket, got to the free-throw line, he had some steals and he had some 3's," Allen said. He did pretty much everything out there."
Freshman Tyvon Cade added 14 points and sophomore Jorryn Franklin scored 10 for Park (2-11, 2-6 SEC).
Carter Capstran, a 6-foot-6 junior forward, led Franklin (7-8, 4-4 SEC) with 24 points.
WATERFORD 59, BADGER 42: The Wolverines used a strong defensive effort in the second half to defeat the Badgers in a Southern Lakes Conference game at Lake Geneva.
Waterford (8-4, 4-2 SLC) pushed its win streak to five games. The Wolverines' four losses have been by a total of 14 points and they have not lost since Dec. 19, when Westosha Central beat them 51-48.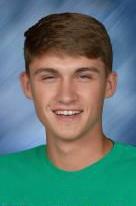 "We are starting to play a lot more disciplined basketball, which has been the key for us in this streak," Waterford coach Paul Charapata said.
After taking a 24-23 lead at halftime, the Wolverines outscored Badger (1-11, 0-6 SLC) 35-19 in the second half.
Hunter Karpinski led Waterford with 20 points, 13 in the second half, and Cam Glembin added 13.
Grant DuMez had 16 points and Ty McGreevy 14 for Badger.
CATHOLIC CENTRAL 51, ST. JOSEPH 46: The Hilltoppers won ugly, coach Kyle Scott said, in a Metro Classic Conference game at Burlington.
Catholic Central (9-3, 4-3 MCC) led 24-19 at halftime, but it was anything but pretty.
"It was a slugfest," Scott said. "There was a lot of gritty defense, but offensively, we were sloppy and we were not crisp with the ball."
One of the keys to the game was free-throw shooting. The Hilltoppers were 11 of 12 from the line, while the Lancers (3-9, 3-4) didn't shoot any foul shots. But St. Joseph led for a short time in the second half and stayed right with Catholic Central.
"(The Lancers) kept answering the bell and they wouldn't go away," Scott said. "Any road win is a good win, but we need to get better,"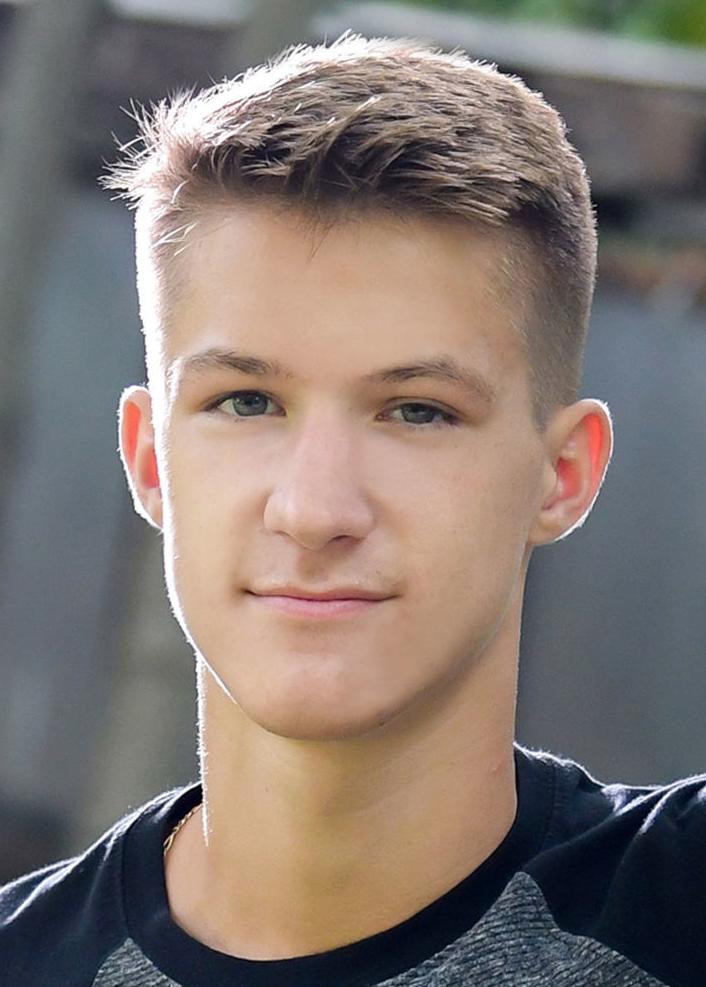 Brandon Pum had 15 points and Bennett Wright had 14 for Catholic Central, which shot just 37 percent from the field (17 of 45). They also combined to go 10 for 10 at the free-throw line, most of them coming late in the game, Scott said.
Paul Nevin had eight points and 10 rebounds.
Andrew Alia had 24 points, most of them in the first half, Scott said, to lead St. Joseph. Joseph Fuedner added 10 points.
Swimming
CASE 112, PARK 69: The trio of Tim Riegelman, Joe Skantz and Bryce Helland led Case in a Southeast Conference meet at Park.
Riegelman won the 100-yard backstroke (1:14.12), Skantz won the 50 freestyle (23.13) and Helland won the 100 backstroke (1:11.54).
Those three also joined Will Arnold in the winning 200 medley relay (1:57.34) and Charles Ray in the winning 400 freestyle relay (3:54.15).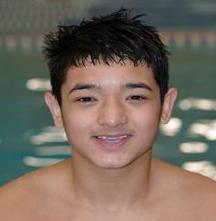 Ray also won the 100 freestyle (1:01.64) and Azaan McCray won the diving (270.55 points).
For Park, Drake Ludvigsen won the 200 freestyle (2:07.83) and the 500 freestyle (5:43.42), and Josh Abel won the 200 individual medley (2:13.68) and the 100 butterfly (57.21).
Ludvigsen and Abel also both won the 200 freestyle relay with Cullen Krogh and Christian Henken (1:52.37).
BURLINGTON CO-OP 110, WHITEWATER 59: Zach Olstinske and Hopking Uyenbat each won two individual events and swam on two winning relays to lead the Demons to a Southern Lakes Conference victory at the Burlington Wellness Center.
Olstinske won the 100-yard butterfly (57.60) and 100 backstroke (1:02.59), Uyenbat won the 200 freestyle (1:57.94) and 500 freestyle (5:24.34) and they were members of the winning 200 medley relay (1:49.60) and 200 freestyle relay (1:42.00). James Keeker also swam on both relays.
Spencer Gross won the 100 breaststroke (1:08.73) and swam on the 200 medley relay.
PRAIRIE/ST. CATHERINE'S: PSC Aquatics made some nice strides. but came up short in a Southern Lakes Conference quadrangular hosted by Badger Co-op. PSC was edged 68-67 by Delavan-Darien and lost 123-35 to Platteville/Lancaster.
PSC finished first or second in all but two of the events against Delavan-Darien.
Kaiden Purath had three first-place finishes, with his best coming in the 200-yard freestyle (2:06). Tarkan Fletcher won the 50 freestyle.
"This is our best meet we have ever had and I am excited to see how the boys build off this and continue to get better," PSC coach Yoav Meiri said.
Purath won the 100 freestyle against Platteville/Lancaster.
01212020-JT-PRAIRE_RACINE_LUTHERAN_BBALL-GSP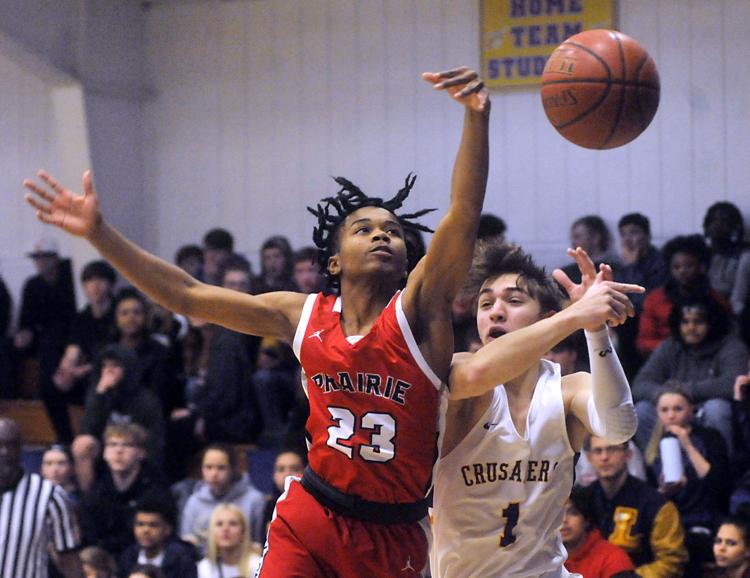 01212020-JT-PRAIRE_RACINE_LUTHERAN_BBALL-GSP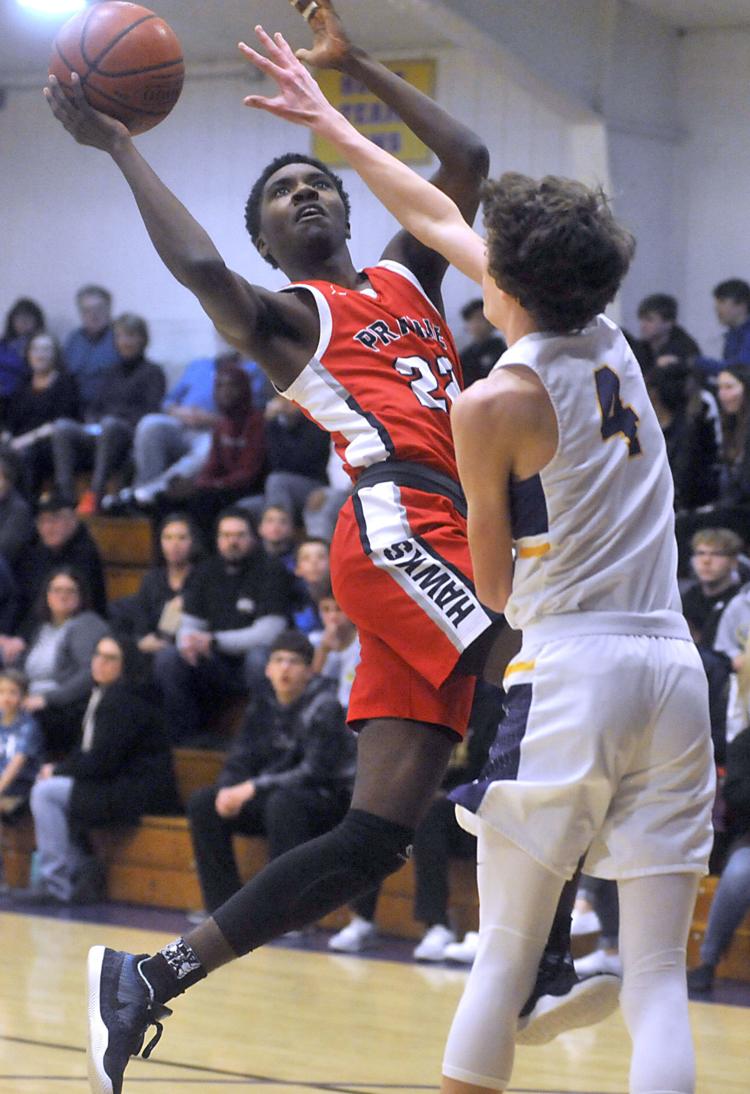 01212020-JT-PRAIRE_RACINE_LUTHERAN_BBALL-GSP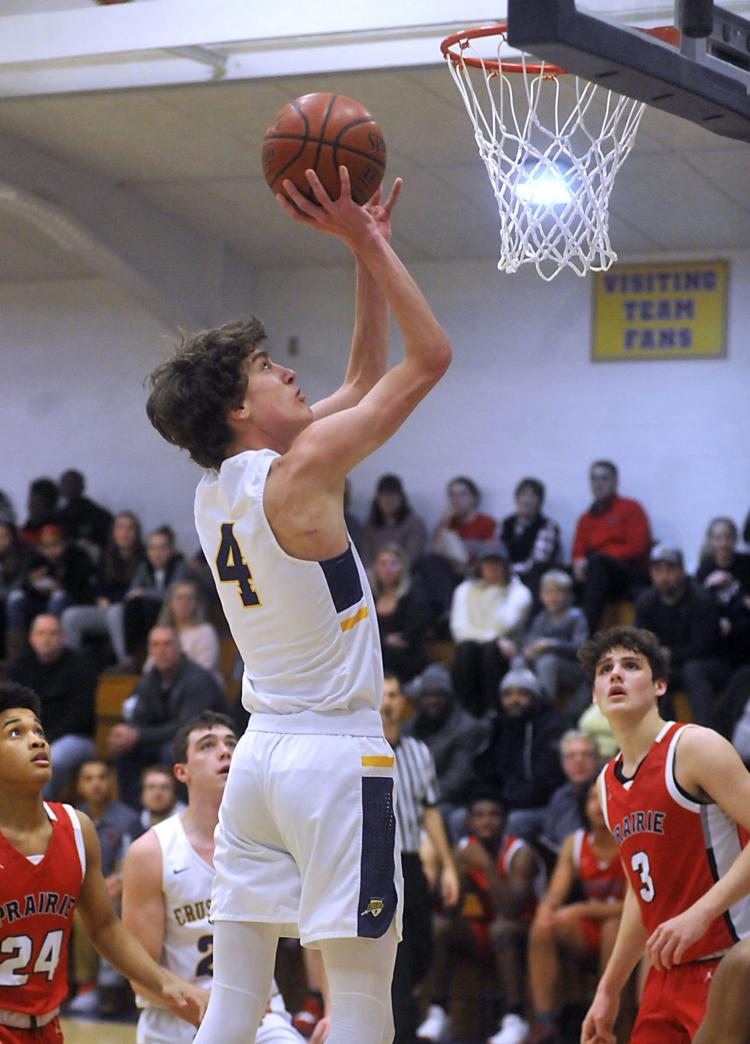 01212020-JT-PRAIRE_RACINE_LUTHERAN_BBALL-GSP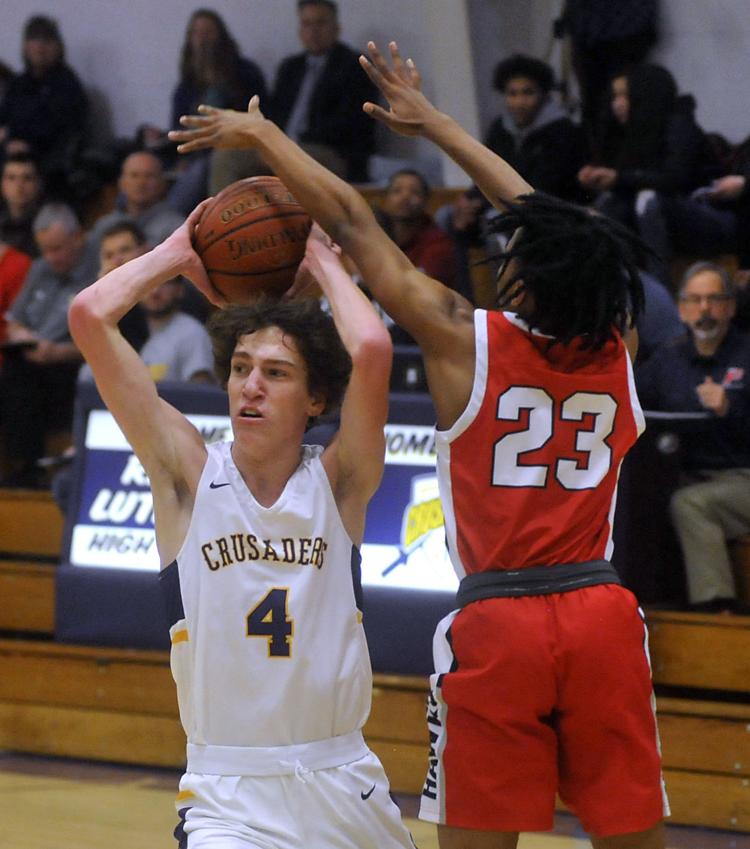 01212020-JT-PRAIRE_RACINE_LUTHERAN_BBALL-GSP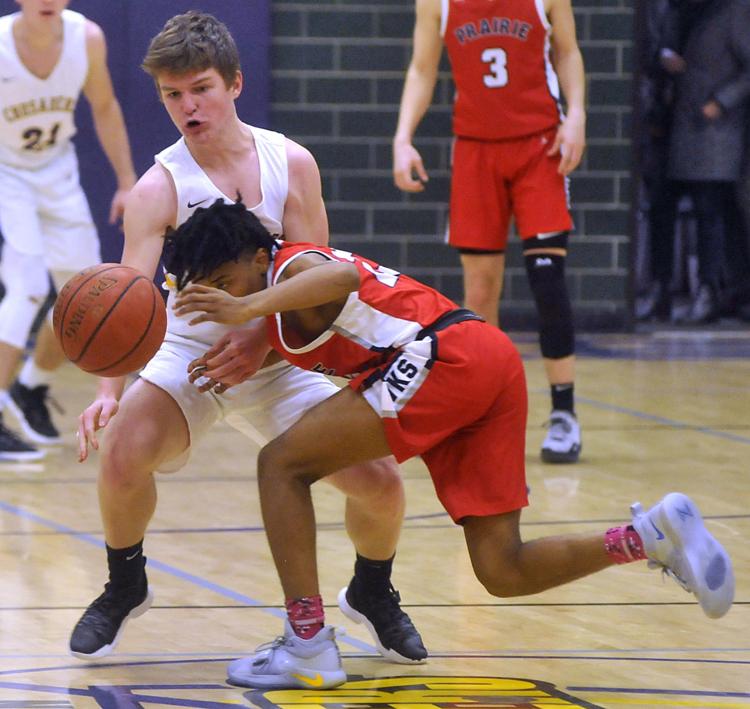 01212020-JT-PRAIRE_RACINE_LUTHERAN_BBALL-GSP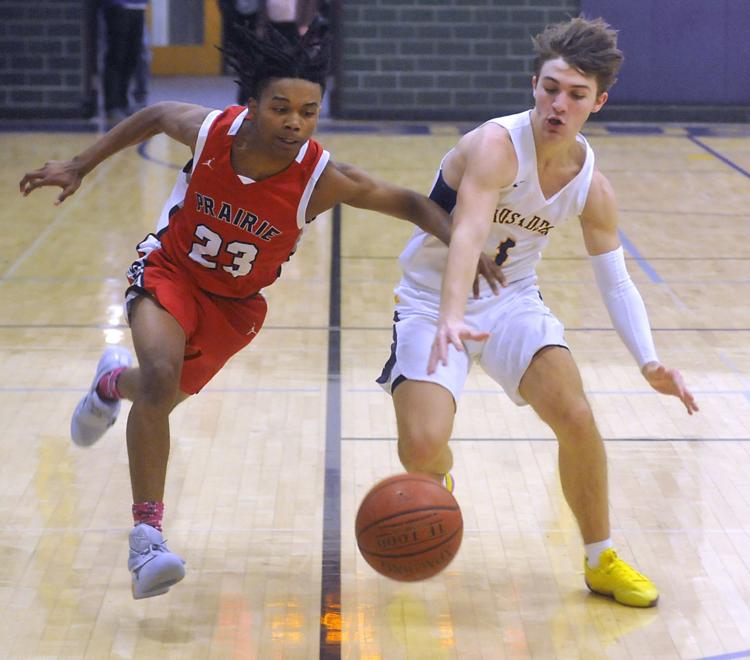 01212020-JT-PRAIRE_RACINE_LUTHERAN_BBALL-GSP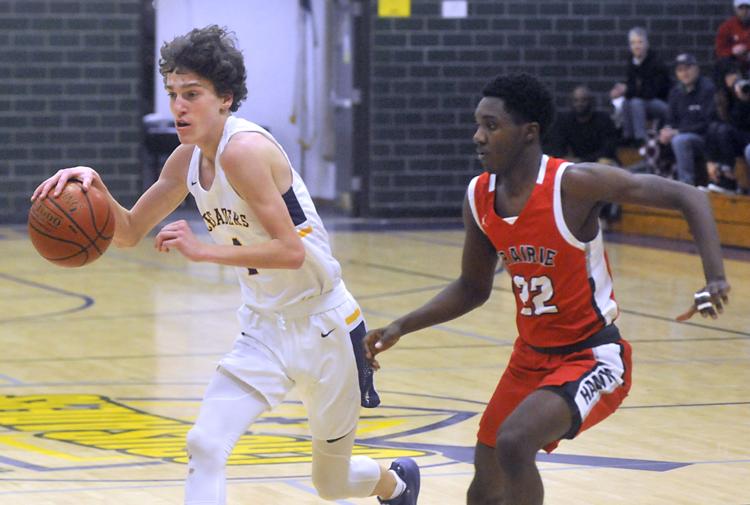 01212020-JT-PRAIRE_RACINE_LUTHERAN_BBALL-GSP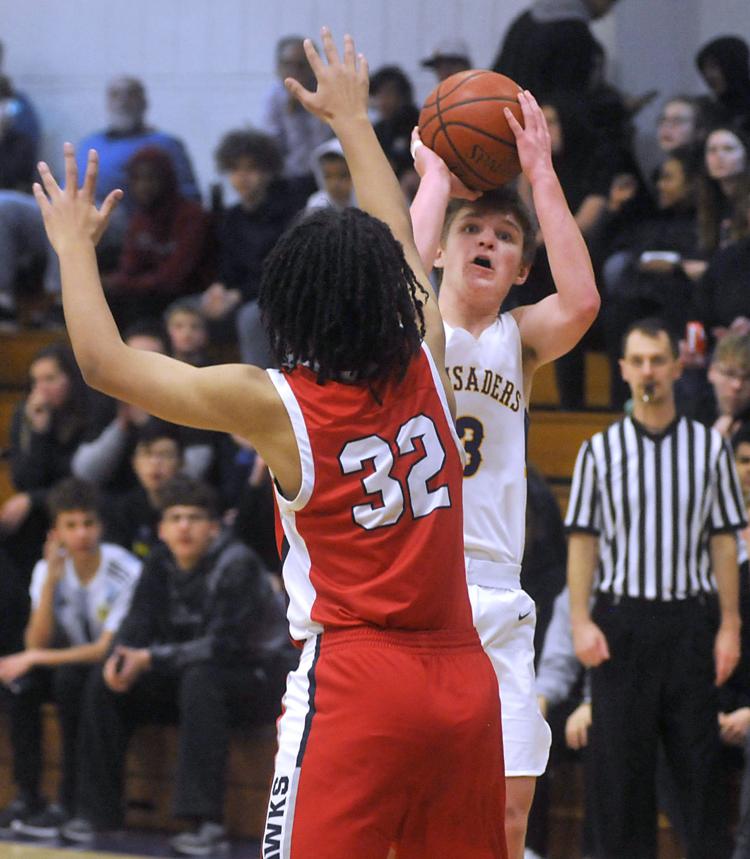 01212020-JT-PRAIRE_RACINE_LUTHERAN_BBALL-GSP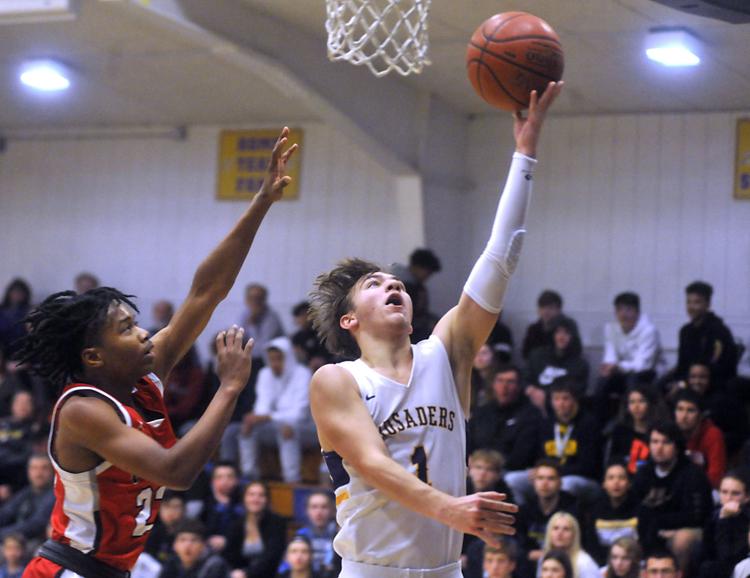 01212020-JT-PRAIRE_RACINE_LUTHERAN_BBALL-GSP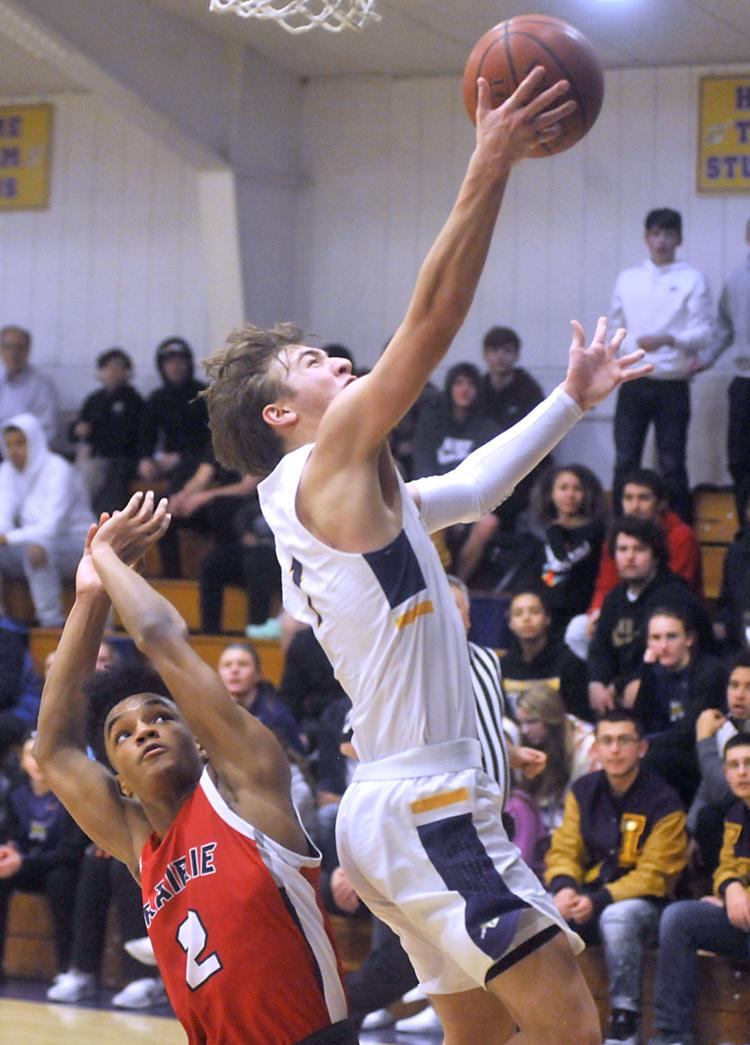 01212020-JT-PRAIRE_RACINE_LUTHERAN_BBALL-GSP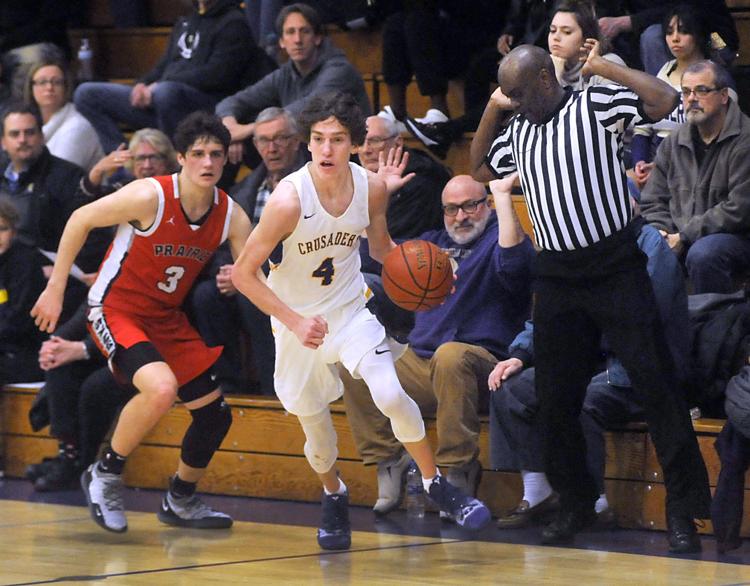 01212020-JT-PRAIRE_RACINE_LUTHERAN_BBALL-GSP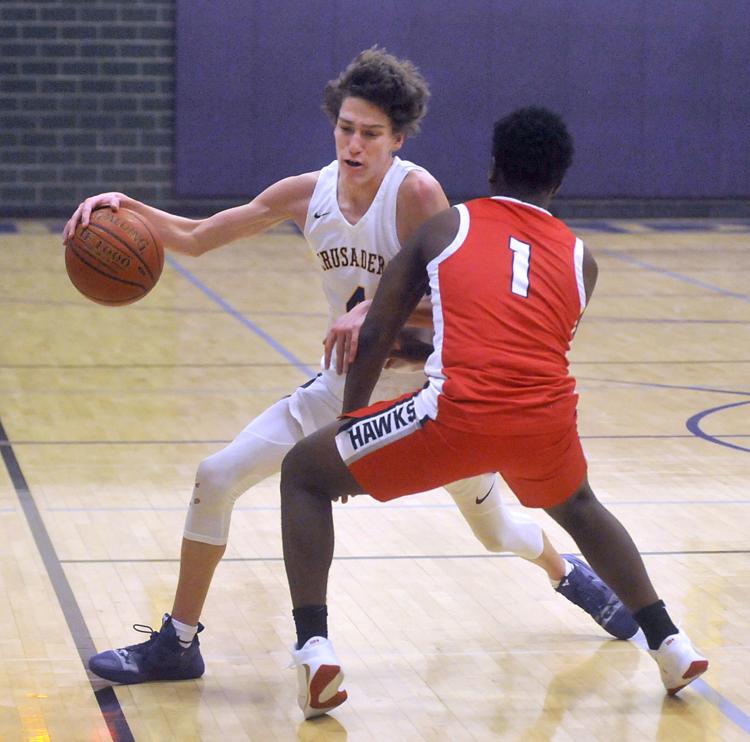 01212020-JT-PRAIRE_RACINE_LUTHERAN_BBALL-GSP