MOUNT PLEASANT — Here is what 2020 has brought the Case High School boys basketball team so far:
The Eagles won their ninth straight game after defeating Waukesha West 86-74 in a nonconference matchup Tuesday night in Case's fieldhouse.
They entered the Associated Press state poll last week for the first time this season and are ranked ninth in Division 1.
This talent-laden team has learned to share the ball, as evidenced by five players scoring in double figures Tuesday night.
What the rest of this season brings the Eagles remains to be seen. But considering two of their three losses have been by one point, the possibilities seem endless.
Are we talking their first outright Southeast Conference championship since 2014? Or maybe their first WIAA State Tournament berth since 2005? Dare it be suggested that the Eagles could make it to the state championship game for the first time since 1999?
Anything is on the table with this team these days for coach Jake Berce and his players.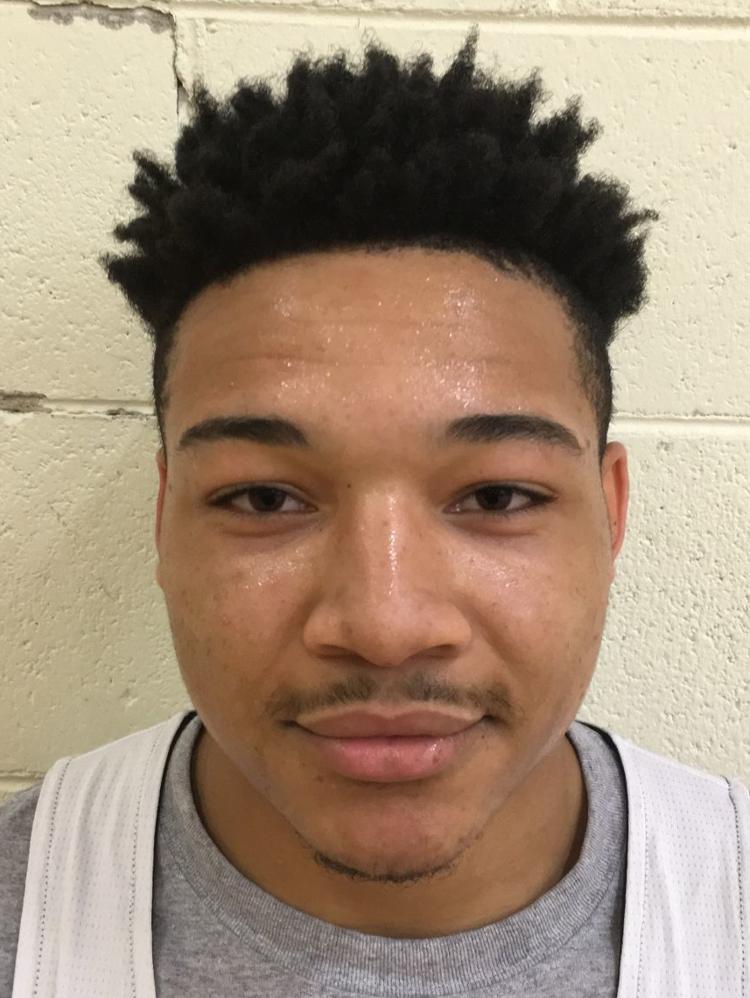 "We're clicking on all cylinders," said senior guard JayVian Farr, who had 10 assists to go with his two points. "Everybody's buying into defense, boxing out and rebounding and we're all feeding off each other's energy."
The Eagles (13-3) struggled to protect the ball in the first half and West (8-8), led by NCAA Division I prospect Cam Palesse, surged ahead several times. But Case was also explosive at times during the first 18 minutes, consistently finding the open man with crisp passes, and it appeared just a matter of time before it made a move.
That's exactly what happened in the second half as the Eagles slowly built a lead. Leading the charge were Terryon Brumby and Nick Fugiasco, who combined for 27 second-half points.
"At halftime, we were talking about defense and defensive rebounding," said JaKobe Thompson, who scored 17 points. "When we get the defensive rebounds, we're gone and that's just easy buckets."
You have free articles remaining.
West coach Don LaValle, whose team entered Tuesday's game with five victories in its previous six games, could only admire the show the Eagles put on once they got untracked.
"Jake's got a great team," LaValle said. "We knew coming in that we were going to see athletes. They're fast, they can jump, they try to speed you up and we know they're averaging almost 80 points a game.
"We were ready for it and I think for three-quarters of this game, we did a good job with it. We couldn't put together a full game against that type of speed and athleticism and toward the end, their length bothered us a little more. We turned the ball over a little too much for our liking in the second half."
And Berce kept switching out impact players. Amari Jedkins, a 6-foot-8 sophomore center, had 10 points and grabbed 10 of the Eagles' 41 rebounds. Fugiasco had 18 points and five rebounds. Brumby had 16 points, three assists and two steals. And Jay Jay Rankins-James had 13 points and three steals.
"I just think they have a lot of weapons," LaValle said. "They can play 10 or 11 guys and that's how we had them scouted. We knew they could come in in waves. The expectations are they're going to speed you up and be tough on the glass.
"They have a lot of pieces that can play that style of basketball."
The single-best performance from a statistical standpoint came from the Palesse, a 6-5 junior guard, who scored 23 of his 33 points in the second half. Palesse has received several Division I offers, including from UW-Milwaukee and UW-Green Bay.
"There's a reason why he's considered one of the best juniors in the state," Berce said. "I thought we actually did a decent job on him. Eight to 10 of his points were bunnies off of second-chance points, which we have to eliminate against any team.
"But, overall, he's a solid shooter and slasher and he's strong and physical."
The two teams combined to go 26 of 30 from the free-throw line — West was 12 of 13 and Case was 14 of 17. Thompson and Fugiasco each went 4 for 4.