Birthday presents don't get much better than this — even if Angela Slattery was the one who provided her own gift.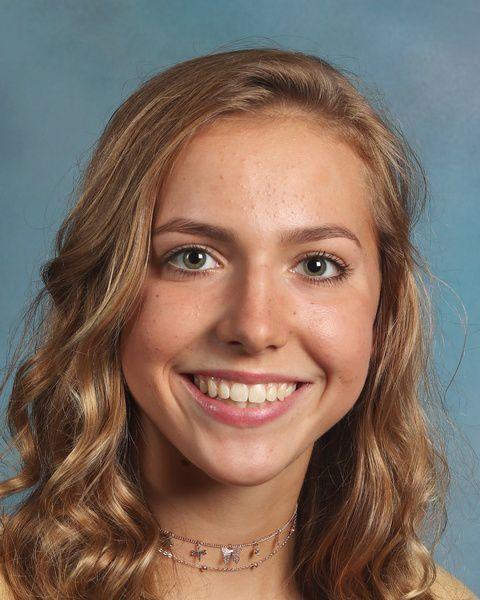 The senior guard for the Union Grove High School girls basketball team celebrated her 18th birthday Tuesday night by scoring her 1,000th career point. And the Broncos, ranked No. 4 in Division 2 in this week's Associated Press state poll, rolled to a 69-28 Southern Lakes Conference victory over Wilmot at Union Grove.
Slattery, Union Grove's only senior, reached her milestone with about 10 minutes to play after scoring 22 points. Coach Rob Domagalski removed her at that point, leaving her with an even 1,000 points.
She becomes the sixth player in the history of the program to score 1,000 career points. Brooklyn Bull is the all-time leader with 1,194.
"She's been so modest and humble about it," Domagalski said. "She never talked about scoring 1,000. She is such a representation of our school and such an awesome kid, on and off the floor. I'm very happy and proud of her accomplishment."
The Broncos (12-1, 8-0 MCC) are the second Union Grove team in Domagalski's 21 years as coach to win 12 of its first 13 games. And they did it is missing two injured starters.
Sydney Ludvigsen added 17 points and Sophia Rampulla 13 for the Broncos.
Despite the lopsided score, Domagalski still believes his team has a lot to work on.
"We still leave points out there," he said. "We still have things we need to get better at in order to beat the real good teams, especially in the regionals. We've, unfortunately had some real good teams and it wasn't our day and we lose in the regional final.
"We're trying to work on that where we work on it where we have a counter. We can be one dimensional."
DELAVAN-DARIEN 39, BURLINGTON 35: The Demons came up just short down the stretch in their Southern Lakes Conference loss Tuesday at Delavan.
It was a low-scoring first half as Delavan-Darien led 15-8 lead at halftime. Burlington (2-8, 1-7 SLC) stayed within striking distance before 3-pointers by Ella Clapp and Anika Preusker cut it to a one-possession game with two minutes to play. However, the Comets (1-4, 1-4) held on late to earn their first victory of the season.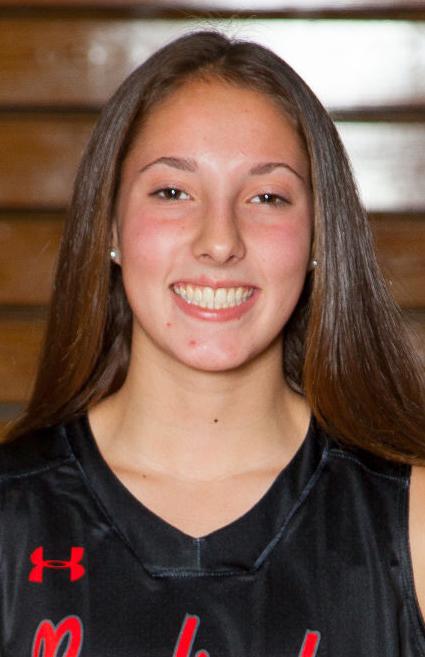 "It was a battle all game long," Burlington coach Kyle Foulke said. "We missed a ton of shots early and their pressure got to us a little in the second half."
Clapp led the Demons with 12 points, all on 3-pointers. Preusker finished with nine points.
McKenna Williams led Delavan-Darien with a game-high 16 points.
SHORELAND LUTHERAN 65, PRAIRIE 40: The Hawks couldn't keep up with the Lady Pacers in the second half of their Metro Classic Conference loss Tuesday at Prairie.
The first half was a close contest as Prairie went into halftime trailing 30-21. Struggles on offense helped turn the game to Shoreland's favor in the second half, Prairie coach Alan Mills said. The Hawks finishing the game making 14 of 50 shots from the field (28%).
"We couldn't make shots, rushed shots and took bad shots," Mills said.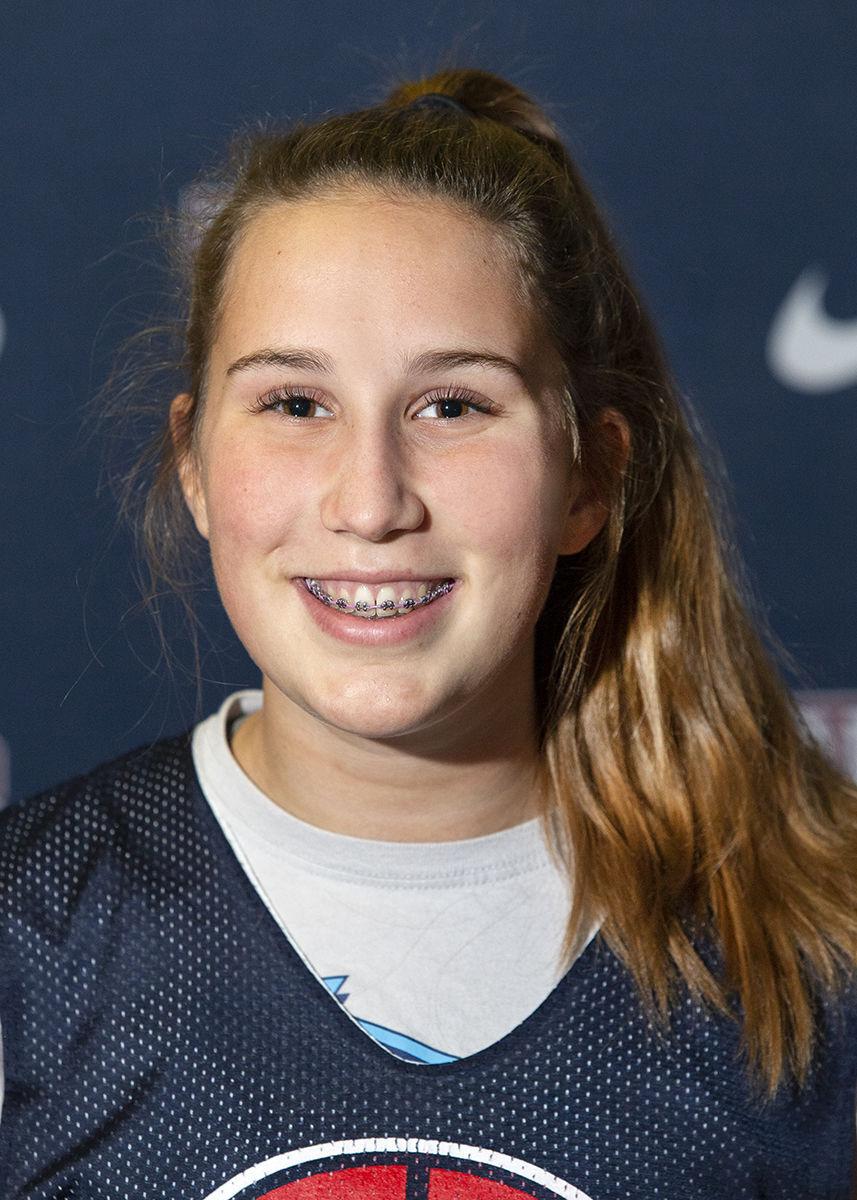 Lily Jorgenson led Prairie (3-10, 1-6 MCC) with nine points and three steals. Sophia Lawler and Reese Jaramillo had eight points each.
Sarah Koestler had a game-high 24 points for Shoreland (5-5 overall and MCC).
THOMAS MORE 85, ST. CATHERINE'S 59: The Angels had no answer for the Cavaliers' Lindsay Kirby in their Metro Classic Conference loss at Milwaukee.
Kirby scored 33 points, 18 in the first half, and made four of her five 3-point baskets in the first half for Thomas More (6-6, 4-4). It was her sixth game of 20 or more points.
St. Catherine's (2-10, 1-8) trailed 45-26 at halftime and got more offensive production in the second half, scoring 33, but couldn't make any headway.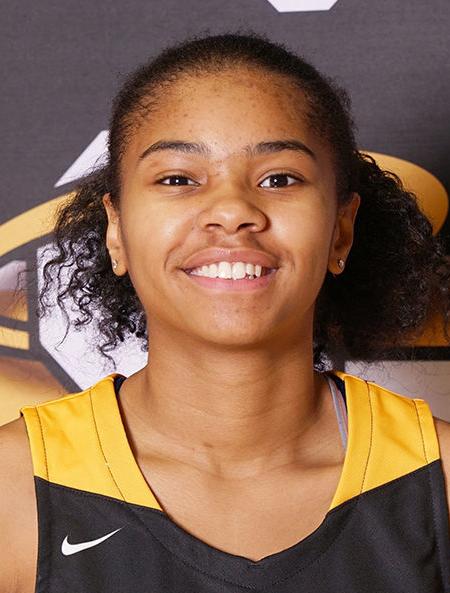 Jaidah Blunt did her part, scoring 14 of her team-high 19 points in the second half. Tanyia Abdullah had 10 points, eight in the first half, for the Angels, who were efficient at the free-throw line (8 of 10).
Boys basketball
RACINE LUTHERAN 54, ST. JOSEPH 53: Despite a three-week layoff because of COVID-19 concerns, the Crusaders mustered enough energy to withstand a Lancers' second-half rally and hold on for a Metro Classic Conference victory at Kenosha.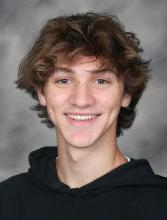 Lutheran (5-3, 4-2 MCC) led 29-20 at halftime — Jackson Woodward had 21 of those first-half points on a career night — and extended the lead to as many as 14 points, coach Jeff Christensen said.
But the Crusaders started missing some shots and St. Joseph (5-3, 4-2) forced several turnovers to rally and take the lead with about 13 minutes left in the game.
The game remained close, with the Lancers holding a 53-50 lead with 2:30 left. That's when Gavin Zawicki made the first of two big defensive plays.
First, he got a steal and passed the ball to Scooter Molbeck, who scored and was fouled. He missed the free throw, but Zawicki wasn't done.
On St. Joseph's ensuing possession, Christensen said "we pressured the heck out of them" and Zawicki poked the ball away again. Woodward got the ball and went the length of the floor for a layup and a 54-53 Lutheran lead.
Woodward, who played all 36 minutes, finished with a career-high 31 points (11 of 22 from the field) and also had five rebounds. He entered the game averaging 14.6 points per game.
Molbeck, who also played the entire game, had 12 points and team highs of six rebounds and four steals. Zawicki had nine points and three assists.
The Lancers had a three more chances to score in the final minute, Christensen said, but the Crusaders' defense was up to the task. St. Joseph had two final chances in the final seven seconds, but couldn't covert.
"There were a bunch of time outs and we switched defenses four times (in the final two minutes)," Christensen said. "They missed with seven seconds left and we didn't get the rebound, but we forced a tough shot.
"Our 3-2 zone in the second half was terrific. I was surprised we could play with this much intensity (after the long layoff). A bunch of guys played and they made plays when they needed to."
Andrew Alia had 19 points to lead the Lancers.
PRAIRIE 83, SHORELAND LUTHERAN 61: The Hawks, ranked second in Division 4 in this week's Associated Press state poll, weren't as their best in this Metro Classic Conference game at the Johnson Athletic Center, but they still pulled away.
The Pacers (5-6, 3-5 MCC) pulled to within four points early in the second half before Prairie (8-1, 5-1 MCC) started getting hot from the outside.
"We left something to be desired defensively tonight, but, overall, this was a step forward from Friday night," said Prairie coach Jason Atanasoff, referring to a 72-61 victory over Milwaukee Saint Thomas More. "We're still getting our basketball legs back after the long layoff, but it was nice to see us pick up the energy after the first few minutes of the second half."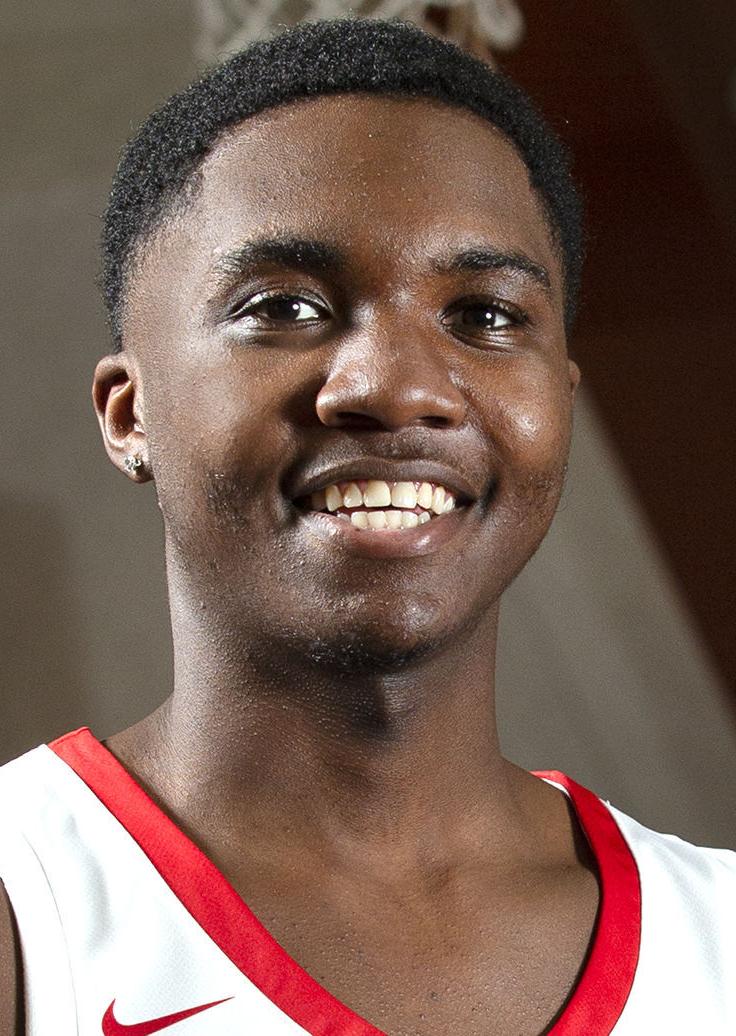 Forward Antuan Nesbitt led Prairie with 27 points. He went 11 for 14 from the field, including 3 for 4 from 3-point range, and also had four assists. 
Jacob Fallico had 15 points, Ashe Oglesby 12 points and 12 rebounds, and Kody Krekling 10 points.
Sawyer Smith scored 19 points and Quentin Bolton added 17 for Shoreland Lutheran, which was playing its third game in four days.
"Shoreland was coming off a back to back and that's tough," Atanasoff said. Coach (Paul) Strutz had his boys competing tonight, which is to be expected by a team coached by Paul."
CATHOLIC CENTRAL 53, FAITH CHRISTIAN 20: The Hilltoppers spread around the scoring and won their first game of the season in a nonconference game at Burlington.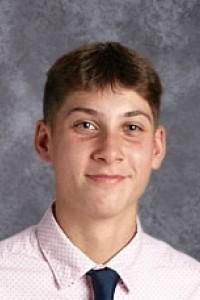 Evan Krien (4 of 5 from 3-point range) and Max Robson each scored 12 points, Cal Miles had 11 and Neal McCourt eight for Catholic Central (1-7).
"First of all, Faith Christian was missing three players, including probably their best player," Catholic Central coach Steve Smith said. "We really emphasized being efficient with our possessions and we shared the ball.
"Neal was kind of my do-it all guy. He was tough on the rebounds, he really shared the ball well and he got other people involved. I'm really pleased with how we played from an unselfish perspective."
The Hilltoppers also excelled defensively. Smith said they played a 2-3 zone almost the entire game and Faith Christian (1-3) "wasn't able to shoot us out of it."
BURLINGTON 70, BELOIT TURNER 60: A big game from Joey Berezowitz helped lead the Demons to a nonconference victory Tuesday at Burlington.
Burlington (9-2), which received votes in Division 2 in this week's Associated Press state poll, got out to a fast start in the first half and led 36-23 at halftime. The Demons were able to maintain a comfortable lead throughout the second half.
"We really played a good first half," Burlington coach Steve Berezowitz said. "Our guys just do a good job of finding guys for open shots."
Joey Berezowitz led Burlington with 21 points, making five 3-point baskets. Danny Kniep scored in double figures with 10 points and Ethan Safar nearly recorded a double-double with eight points and a team-high nine rebounds.
"Ethan was really good on the boards today," coach Berezowitz said. "He's just been really solid for us."
Donavhan Cain had 18 points to lead the Trojans (2-8).
ELKHORN 81, WATERFORD 71: The Wolverines had a poor shooting night and couldn't quite catch the Elks in a Southern Lakes Conference game at Elkhorn.
Waterford (5-7, 3-5 SLC) did everything else well, coach Nick Roeglin said, but just couldn't make a shot.
"We took care of ball and moved the ball," Roeglin said. "We got the looks we wanted, but we did not shoot well."
The Wolverines trailed 43-31, then rallied to get with five points midway through the second half, but Elkhorn (3-6, 3-3) pulled away.
Part of that was because of the shooting of the Elks' Matt Franz, who scored 18 points in the second half, including four 3-pointers. He had seven in the game. Jordan Johnson finished with 18 points.
"Defensively, we knew Johnson was their guy and we did an OK job," Roeglin said. "We knew the kid with the yellow shoes (Franz) could shoot, but we overly committed on Johnson."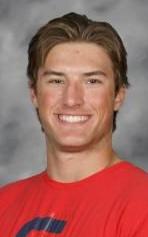 Waterford had good balance on offense, with four players in double figures — Trevor Hancock (17 points), Owen Martinson (16), Ty Johnson (15) and Gabe Riska (13). Both teams made 12 3-pointers — Martinson had four — but Elkhorn outscored Waterford 15-7 at the free-throw line.
Roeglin said a few varsity regulars were not available to play, and those who did "stepped up."
WILMOT 80, UNION GROVE 48: A slow start led to the Broncos loss in a Southern Lakes Conference game Tuesday at Union Grove.
The Panthers set the tone from the opening tip, starting the game on a 12-0 run. Union Grove had a difficult time stopping Wilmot's five-out motion offense, Union Grove coach Dave Pettit said, which led to a 46-14 deficit at halftime. While the Broncos were able to generate more offense in the second half, it wasn't enough for a comeback.
"I felt like we had good shots, they just didn't go in," Pettit said. "I thought we were doing what we wanted to do on offense other than attacking the rim."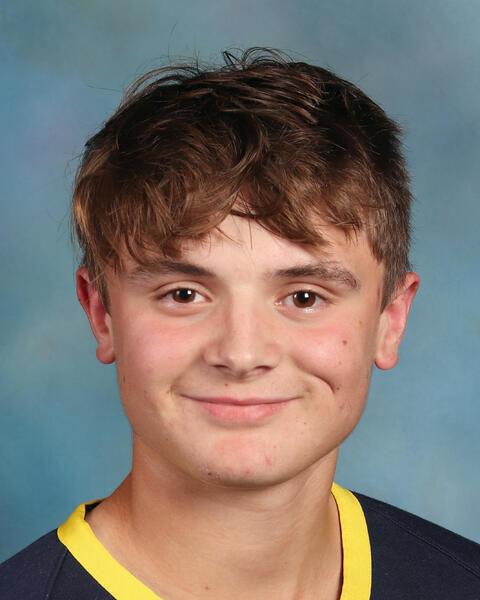 Brady Katterhagen led Union Grove (5-7, 3-5 SLC) with 13 points, making 6 of 8 field goal attempts. Adam Ross and Tyson Skalecki each had seven points.
Kevin Sandman had a game-high 31 points to lead Wilmot (5-4, 4-3).