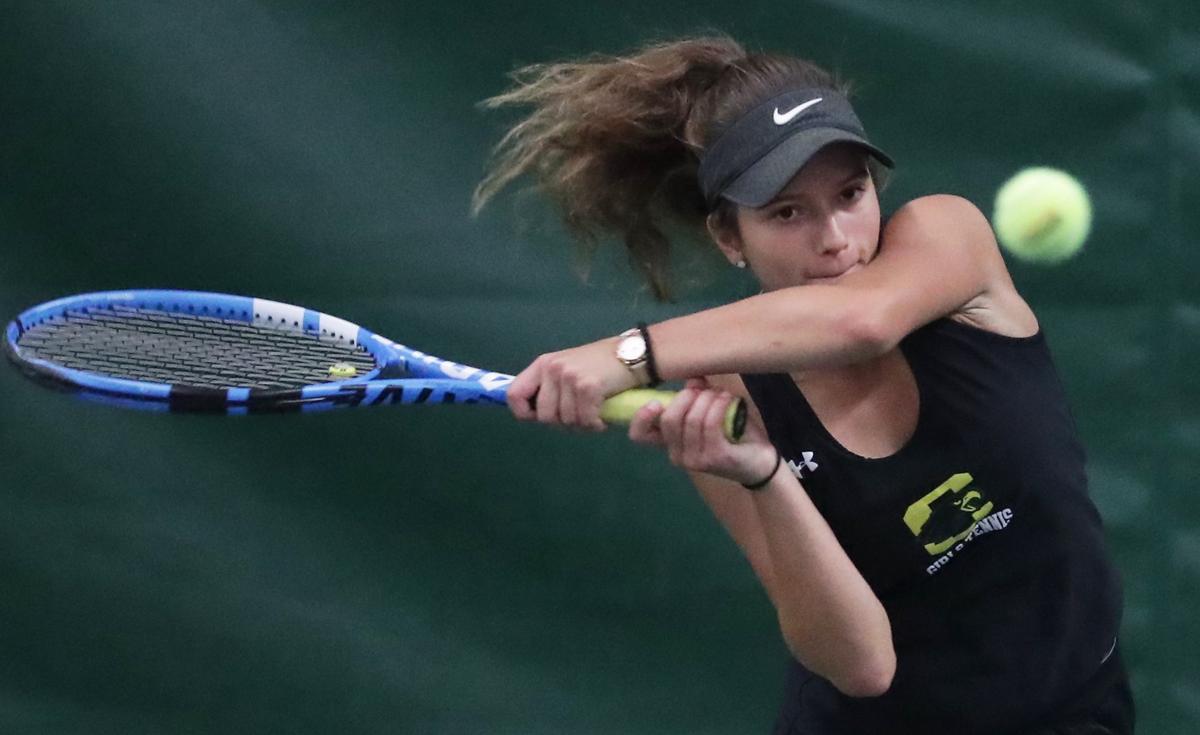 Bojana Pozder is highly regarded as one of the best girls tennis players in the state of Wisconsin, but she was faced with a critical decision as the 2019 fall season approached.
Stay in high school for three more years and try to become one of just three girls to win four state singles titles? Or opt out of high school play to focus on more nationally ranked tournaments?
"I decided that I'm going to focus on my game by playing in more tournaments," Pozder said recently. "This was a tough decision and I loved playing for Case, but I want to do what's going to be best for my game going forward."
Pozder, who attends the REAL School, played for Case High School and completed a perfect season in 2018 that was capped off with a 6-2, 6-0 win over Logan White of Milwaukee Divine Savior Holy Angels to win the state title and finish 39-0.
"2018 was an unforgettable season," Pozder said. "I loved everything about it."
Ned Kramer, who served as an assistant coach to Pozder during the 2018 season, believes the young star could play for any college she desires.
"Bojana is seriously one of the most talented players I've ever had the chance to watch play," Kramer said. "And when she gets locked into a match, she's nearly impossible to beat.
"I've seen a lot of kids take the route the Bojana is taking and they haven't ended up doing so well," Kramer said. "But this girl is different. She's poised and she's got a killer instinct."
Since the 2018 season ended, Pozder has competed in several nationally ranked tournaments and won. Her most recent win came in the USTA Midwest Level 1 Closed Championships in Michigan, where she won each of her seven matches in straight sets to win the 16-and-under championship.
In July, Pozder's most recent tournament, she played in the USTA Girls' 16 National Clay Court Championships and was eliminated in the round of 32. Pozder had straight-set wins in her first two matches, won the her third-round match against Anushka Khune in three sets (6-3, 3-6, 6-4), then lost to Carrie Beckman 6-3, 6-4.
The most impressive thing about Pozder's success, Kramer said, is that she is 14 years old and competing in 16-and-under tournaments.
"She's beating girls that are one or two years older than her in a lot of these tournaments and that's really impressive to me," Kramer said. "It doesn't matter who she plays, she doesn't fear any opponent."
Get in the game with our Prep Sports Newsletter
Sent weekly directly to your inbox!