RACINE — There was a time when basketball was barely on the list of Morgann Gardner's priorities.
Softball was. So was tae kwon do, volleyball, acting and singing among several other interests. But even though her mother and father, Keith Gardner and the former Vanessa Oliver, were former high school standouts in Racine County, Morgann only had casual interest in basketball through most of her elementary school years.
"I really started playing basketball when I was in the second grade," said Gardner, a 6-foot-2 junior center for Racine Lutheran. "I wasn't always the best, but I would contribute here and there. And then, as I got older, I started taking the game more serious. Around the eighth grade, I started taking it seriously."
To say the least. When the bug finally bit Gardner, there was no going back. Basketball became her sport for all seasons, even when winter was at its harshest and she still insisted on practicing on the driveway of the Gardner's Norwood Drive house.
"Rain, sleet or snow, she would be out there," Vanessa Gardner said. "She would shovel the driveway and make a little path for her to shoot baskets. She would go to the store dribbling a basketball. She would always be dedicated to basketball."
And now Gardner is complementing Caroline Strande for undefeated Racine Lutheran to form a dynamic duo for the Crusaders, who are ranked third in Division 4 in the Associated Press state poll.
If Strande is, relatively speaking, the Giannis Antetokounmpo of the Crusaders, Gardner is the Khris Middleton. Strande is within 131 points of becoming the county's all-time leading scorer — boys or girls — but Gardner's contributions have also been vital in Lutheran going 49-10 during her three seasons on the varsity.
Going into Tuesday night's game against Prairie, she is third on Lutheran's all-time scoring list with 948 points. She also has the third-most field goals in program history (384) and is third in career free-throw percentage (71%). Gardner averages 17.8 points, 7.1 rebounds and 1.8 steals.
Call Gardner "Miss Inside" to Stande's "Miss Outside."
And good luck to any opposing coach who tries to stop them.
"Morgann has been very similar to Caroline in that, every year, she has upped her game another notch and taken her game to another level," Lutheran coach Steve Shaffer said. "She put in the work.
"I really believe that Morgann is a very solid Division I player and I think she has a lot of potential to even become better as she continues to grow. I think she's a diamond in the rough that a lot of college coaches are looking at and wondering just how far she can get on her potential."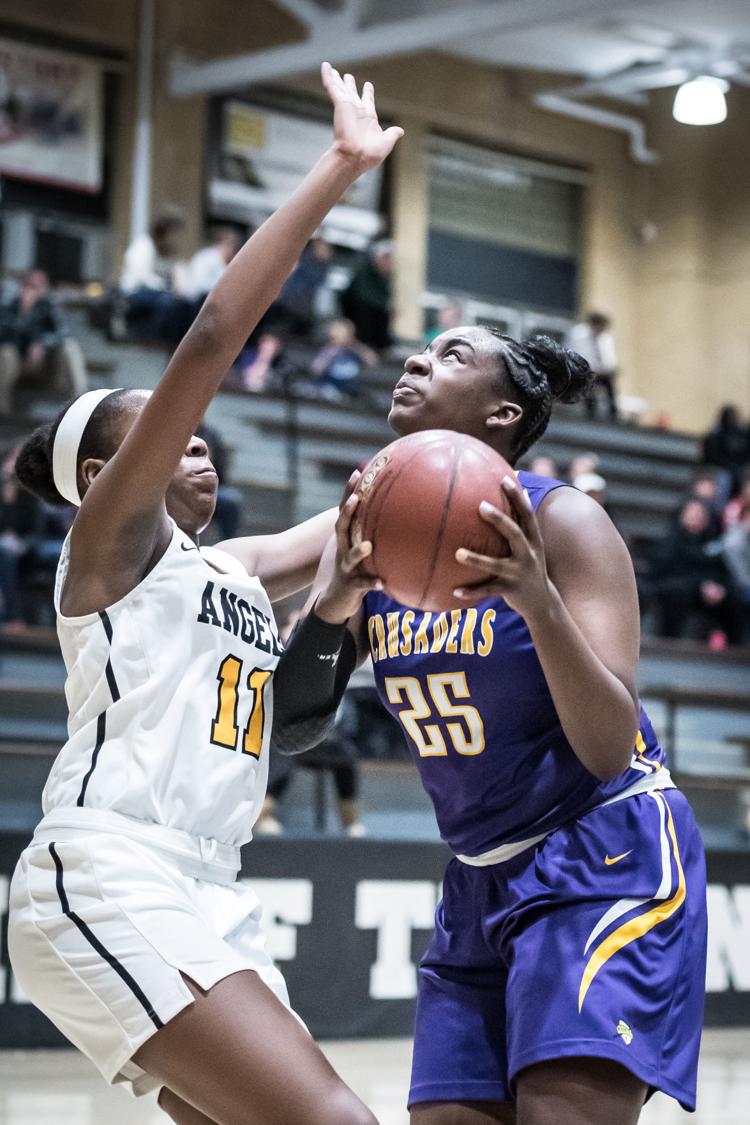 The genes were instilled in Gardner when she entered this world on May 30, 2003. Vanessa Gardner was a second-team All-Racine County player for Case in 1985 and went on to play one season at Carroll College. Keith Gardner, a 1982 Horlick graduate, was a football and basketball standout.
The height, Vanessa Gardner believes, came from her father's side of the family. The late Bill Nunn, a 1967 Horlick graduate who is Vanessa's father, stood 6-3.
You have free articles remaining.
As for the desire, that was all Morgann when she decided basketball is her game.
"Once I started realizing she was real interested in it, I started teaching her the rules of the game and about offense and defense," said Vanessa, who has been an officer for the Racine Police Department for about 20 years. "When I saw her getting a little height, we started on post plays and post moves.
"We would play one-on-one and she would start getting stronger. I would critique her and I wouldn't sugarcoat anything. Then she would go out and practice and shoot and work hard and she would always ask, 'Is this right?' or 'How can I get better at this?'
"And, now, she just overpowers me. We played '21' and she beat me like 21-5. She was just powering me and pushing me down."
Imagine being an opposing coach preparing to face Lutheran. Strande, a Minnesota recruit, ranks second in the state with an average of 37.4 points per game. Gardner handles things inside and has also developed into a game-changing defender.
That was especially on display Dec. 27, when Gardner held Stevens Point Pacelli star center Sarah Mueller to two points during Gardner's time on the floor in the Crusaders' 64-34 victory. The 6-0 Mueller averages 22.3 points per game this season.
"It goes without saying that it would be very different to play against a Racine Lutheran team that didn't have Morgann," Prairie coach Alan Mills said. "I go back the last two years and Caroline was outstanding. Morgann was very talented, but, certainly her freshman year and even at times last year, she was still inexperienced and kind of of learning how to play at the high school level. She would sometimes let her emotions get the better of her in games and not remain focused.
"You look at her this year and hat's off to her for what she's done. She is tough, she is focused and she is in control. She's always been a very physically talented basketball player. I think now that she's matured, she's gained that mental edge that you have to have."
Meanwhile, the chemistry between Strande and Gardner has never been better. They both understand that the ultimate goal is to advance to what would be the program's first state tournament berth and they both understand their roles.
"I love playing with her," Gardner said. "We've been playing together since we were 9 and 10 years old (at Racine Christian School). I learned from her, she learned from me and I just love being on the court with her so much."
Said Strande: "We know what each other's thinking. We see things and are on the same page. We know that we can trust each other and work off of each other to take control of the game and help our team win."
When Strande moves on to Minnesota after this season, Gardner will become a primary focus for the Crusaders. And then she plans to also move on to the Division I college level in the fall of 2021.
Gardner already has an offer from Southern Illinois. And little by little, she is raising her profile with college coaches.
"I'm getting letters every day," said Gardner, who has a 3.8 grade-point average. "I don't want to say what teams right now, but I've been hearing from teams from the Big 10, the Big 12, the American Conference, the Missouri Valley Conference and the Ivy League. I usually get a letter or a phone call every day."
That's still two years away. In the meantime, there's still plenty of work to be done at Lutheran.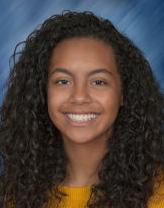 Count Nevaiah Bell-Tenner, a 5-8 sophomore guard as among those who is glad be a part of this team.
"Morgann is just an hard-working all-around player," she said. "It's just fun to play with her. Even when she's on the bench, she's just jumping up and down and cheering for her team."