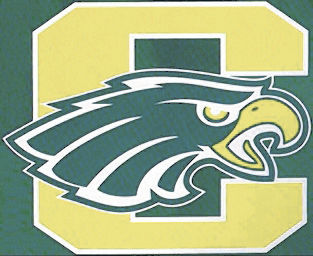 The Case High School girls basketball team has been on a bit of a roll lately, and a bounce-back victory Tuesday kept that roll going for the Eagles.
Coming off a 60-38 loss to Oak Creek Friday, Case got back on track with a 59-48 victory over Kenosha Bradford in a Southeast Conference game at Kenosha.
The victory gives the Eagles (11-7, 8-4 SEC) their sixth victory in their last eight games and keeps them in third place in the SEC behind Oak Creek and Franklin.
"It was nice to get a hard-fought victory after our last game against Oak Creek," Case coach Wally Booker said. "We still struggled at times with free throws and rebounding, but we were able to come away with the win."
The Eagles, who beat the Red Devils 73-59 on Jan. 3 at Case, had balanced scoring again with three players in double figures. Ariyah Brooks led the way with 17 points, Sydni Hill was right behind her with 16 points and Mariah Espinoza had 10. Tonijah Perry contributed an important nine points and Bree Jones added seven.
"Espinoza came off the bench and played a heck of a game and Perry's nine points were really big for us down the stretch," Booker said. "If we can continue to get contributions from some of the other players then we'll be good the rest of the way."
Booker said the key to the Eagles' success was their defense, which managed to hold the Red Devils leading scorer, Nevaeh Thomas, to 15 points, half of what she scored in the teams' last meeting. Aniyah Ervin led Bradford (9-10, 3-7) with 16 points.
"We played quite a bit of man-to-man and our intensity really picked up with 10 minutes left to go in the game," Booker said. "With the way we were struggling with our free throws and rebounds, it was really our defense that gave us the win tonight.
"I told the girls after the game that we need to start working out and solving these issues because we can't really afford to lose another game the rest of the way if we want a good seed for the playoffs."
RACINE LUTHERAN 71, CATHOLIC CENTRAL 32: The Crusaders jumped out to a 38-12 lead at halftime and kept their undefeated season going in a Metro Classic Conference victory over the Lady Toppers at Burlington.
"We came out really strong," Lutheran coach Steve Shaffer said. "I thought our press got them to play quick and that's been our take all season. We like to play quick — when we're active, we're a better team than when we're standing around."
The Crusaders (17-0, 11-0 MCC) got another big game from by Caroline Strande, who scored 33 points. Morgann Gardner had a double-double with 20 points (four 3-point baskets) and 16 rebounds. Nevaiah Bell-Tenner added eight points.
"I thought at times we didn't shoot well and you're going to have those nights, but it's great when you have that when you bring that kind of defensive effort," said Shaffer.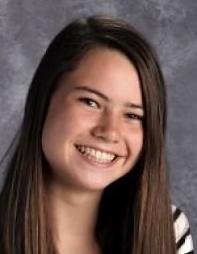 Catholic Central (6-12, 2-10) was led by freshman Kayla Loos with 14 points and four rebounds, and sophomore Julia Klein with eight points and seven rebounds. Senior Isabelle Phillips had four points and five rebounds.
"Loos has done a great job coming off the bench and has started to develop into a really solid player," Catholic Central coach Joe Spierenburg said. "Racine Lutheran is obviously one of the top teams in the state, but I'm proud of the effort our girls put out there offensively and defensively and I think this game will be a good stepping stone for us when we get ready for the playoffs."
BURLINGTON 49, WESTOSHA CENTRAL 44: The Demons, behind a career game by senior Cora Anderson, won their first Southern Lakes Conference game in two seasons Tuesday, beating the Falcons at Burlington.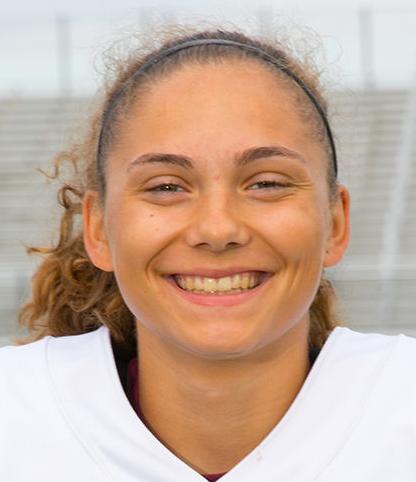 Burlington (2-16, 1-9 SLC), which went 0-14 in the SLC last season, took a 25-24 lead at halftime, then held on in the second half by scoring 11 of its 24 second-half points from the free-throw line.
The Demons were 11 of 29 at the line in the second half and 17 of 37 in the game. Westosha Central (7-10, 4-6) was just 5 of 8 in the game.
"Every girl stepped up big time," Burlington coach Kyle Foulke said. "We bounced back from a close loss (54-49 Monday to St. Catherine's) and the experience gained really helped us tonight.
"It was a dogfight down the stretch, but our girls battled it out. It was a good game all around."
Anderson, who had 17 points against St. Catherine's, had a career-high 23 points against the Falcons.
"Cora Anderson dominated and the rest of the team filled out their roles," Foulke said.
Anika Preusker added eight points and Ella Clapp had six for Burlington.
Ellie Reynolds led Westosha Central with 10 points.
ELKHORN 53, WATERFORD 50: The Wolverines had a tough time scoring from long range and lost a Southern Lakes Conference game Tuesday at Elkhorn.
Waterford (10-7, 7-3 SLC) got down early as Elkhorn (12-6, 6-4) entered halftime with a 25-21 lead. The Wolverines battled back in the second half, eventually taking a six-point lead. Elkhorn retook the lead late, going up by five with two minutes left as Waterford struggled to take advantage of the Elks' 2-3 zone.
The Wolverines shot just 21 percent from 3-point range and Elkhorn made their free throws late to hold on.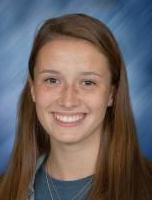 Katie Rohner led Waterford with 19 points. Meghan Schmidt was a force on defense, Wolverines coach Dena Brechtl said, making a team-high five steals and having a hand in 10 of Elkhorn's 20 turnovers. Annie Benavides had a good game on the glass with 14 rebounds to go with eight points.
The loss, coupled with Lake Geneva Badger's victory over Union Grove, creates a three-way tie for the SLC lead (Union Grove, Waterford, Badger) with four conference games left.
Haley Remington led Elkhorn with a game-high 25 points.
LAKE GENEVA BADGER 57, UNION GROVE 34: The Broncos were ice cold in the first half and lost a Southern Lakes Conference game Tuesday at Union Grove.
Union Grove (13-4, 7-3 SLC), ranked ninth in Division 2 in the Associated Press state poll, trailed 32-8 at halftime and lost its third straight game. The Broncos fought hard in the second half, coach Rob Domagalski said, but it wasn't enough to mount a comeback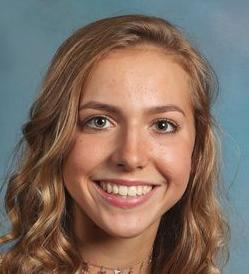 Angela Slattery led the Broncos with a team-high nine points and eight rebounds. Sydney Ludvigsen had six rebounds and Sophia Rampulla had three blocks.
The Badgers (13-4, 7-3), who moved into a three-way tie with Union Grove and Waterford at the top of the SLC standings with four conference games left, were led by Chloe Wright with 18 points.
KENOSHA INDIAN TRAIL 57, HORLICK 48: The Rebels hung in tough in the first half, but couldn't stop the Hawks in the second half of a Southeast Conference loss at Horlick.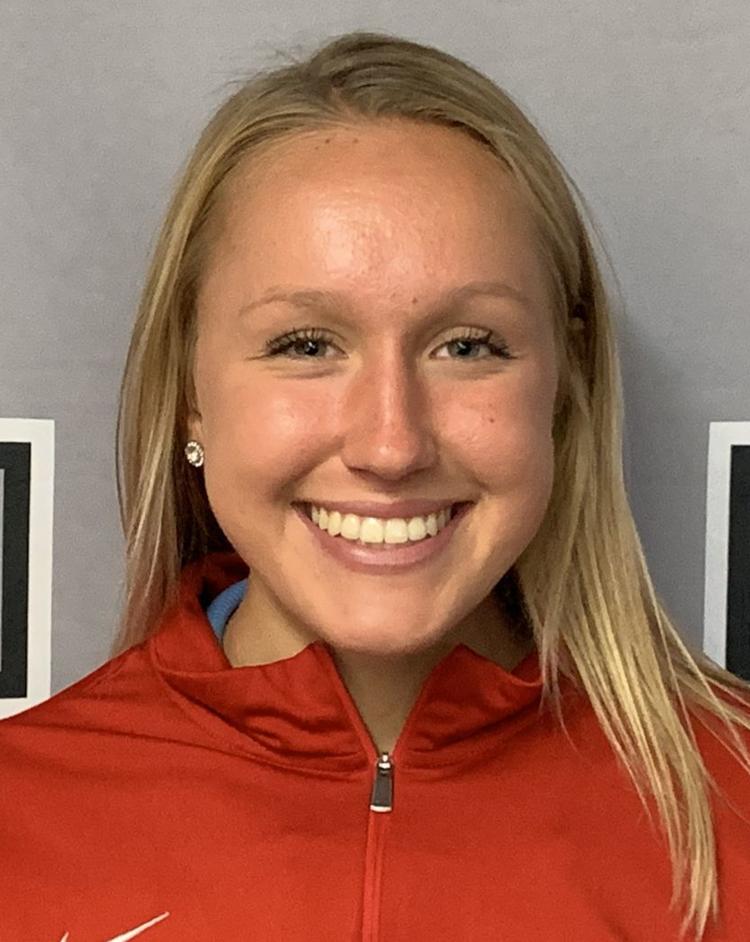 "We missed some key shots in the second half and they were able to hit some key shots early," Horlick coach Ambrial Sanders said. "We struggled to slow them down defensively in the second half, but credit to Indian Trial, they came in with a good plan and they executed it."
The Rebels (6-12, 2-10 SEC) were led by Olivia Pitrof with a double-double of 22 points and 12 rebounds. Nickkia Nelson had 13 points and Alex Cannon had nine points and 10 rebounds.
"Pitrof works hard day in and day out and she did the best that she could for us today," Sanders said. "Nelson has also done a nice job of stepping up and doing a nice job of spreading the ball around."
The Hawks (8-11, 4-7) were led by Kalina Winslow with 18 points and Jasani Williams with 14.
OAK CREEK 71, PARK 26: The Panthers couldn't duplicate their previous result against the Knights and lost a Southeast Conference game at Oak Creek.
Park had Oak Creek on the ropes in their first meeting Dec. 14 at Park, but the Knights made a last-second shot to win 38-35.
It was unfortunately quite a bit different this time.
The Panthers (7-12, 4-8 SEC) could not get much going on offense, shooting just 19 percent from the field, and scored just nine points in the second half. They made just eight field goals compared to 28 for Oak Creek, which won its 110th straight SEC game.
Alexis Betker led the Panthers with 11 points, eight rebounds and six steals. Adele Senzig had eight points.
Sara Kasar had 13 points to lead Oak Creek (14-5, 12-0).
THOMAS MORE 61, PRAIRIE 21: The Hawks struggled to find the bottom of the basket as they shot 21 percent from the field in a Metro Classic Conference loss at Milwaukee.
The Hawks (1-18, 1-12 MCC) were led by Andrea Palmen with seven points and Sonya Babu with six points. Kaja Baran had two points and eight rebounds.
The Cavaliers (9-8, 8-4), who made 10 3-pointers, were led by Kya Gordon with 22 points and Lindsay Kirby with 20 points.
Get in the game with our Prep Sports Newsletter
Sent weekly directly to your inbox!