On a night where the Racine Lutheran High School football team celebrated its seniors, they were sent off on a positive note.
The Crusaders scored early and often as they dominated Whitefish Bay Dominican 48-0 in a Metro Classic Conference game Thursday night at Horlick Field.
With the victory, Lutheran (8-0, 6-0 MCC), which remained the No. 1-ranked team among small schools in the Associated Press state poll, clinched at least a share of the MCC title with one game remaining in the regular season.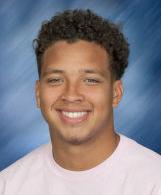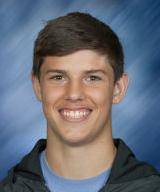 The Crusaders dominated up front as they put up 389 yards on the ground, and had great games from senior running back Tyler Tenner and junior quarterback Nolan Kraus.
Lutheran led 48-0 at halftime and played reserves most of the second half.
Tenner continued his impressive season as he climbs up the state all-time rushing list, finishing with 182 yards and two touchdowns to lead the offense. Tenner is at 6,213 yards, just 146 behind Dylan Hendricks of Pulaski, who is fourth (6,359) on the all-time state rushing list.
Kraus also had a big game rushing with 109 yards and three touchdowns, including a 50-yard run to open the scoring, on just seven carries. He also caught a 15-yard touchdown pass from sophomore backup quarterback Camdin Jansen.
Senior running back Jaylen Houston added 30 yards and a 2-yard touchdown run on five carries. Lutheran had 18 first downs to Dominican's four.
The defense was stubborn as well, holding the Knights (2-6, 1-5) to just minus-15 yards rushing and 70 yards total offense.
ST. CATHERINE'S 34, MARTIN LUTHER 20: After a close first half, the Angels established their running game behind a tough and efficient offensive line for a Metro Classic Conference victory at Greendale.
St. Catherine's (7-1, 5-1 MCC), which dropped to fourth among medium schools in this weeks' Associated Press state poll, fumbled deep in Martin Luther territory on the first possession of the game and Martin Luther (6-2, 4-2) immediately took advantage with an 87-yard catch-and-run by wide receiver Sylvere Campbell on a pass from quarterback Brady Hoppert for a quick 6-0 lead.
You have free articles remaining.
You're out of free articles
Sign in or create a FREE account to keep reading.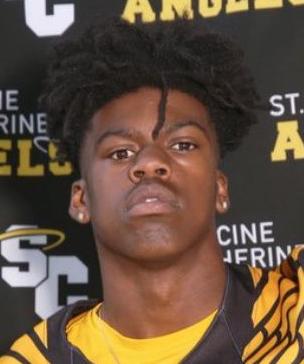 Keenan Carter, who led a 399-yard Angels' rushing attack with 170 yards on 14 carries, tied the game at 6-6 on a 46-yard run early in the second quarter.
The Spartans took the lead again at 13-6 on their next drive on a 54-yard pass from Hoppert by Aundreus Griffin.
"Their receivers are very explosive and they made big plays," Angels coach Dan Miller said of the Spartans, who had most of their 217 passing yards in the first half. "We contained them a little bit, but when they get in the open and make you miss, they make it easy."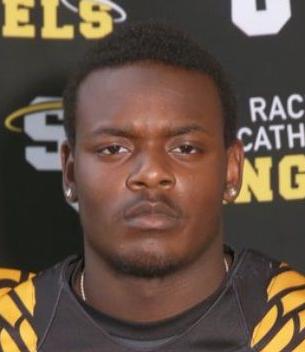 Isaiah Dodd scored on a 4-yard run and Carter ran for a two-point conversion not long after Martin Luther's touchdown to put St. Catherine's ahead to stay at 14-13.
Dodd scored just before halftime on a 1-yard run for a 20-13 Angels lead and they were starting to feel they could control the line of scrimmage.
"The offensive line put it together and I was proud of their push," Miller said. "The offensive line really dictated the game and we won because of them."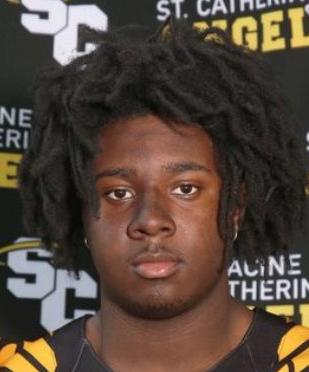 Demarion Cobb had a 9-yard touchdown run in the third quarter to make it 28-13 and Dodd added a 3-yard scoring run in the fourth quarter to push the lead to 34-13.
Meanwhile, the Angels' defense stiffened and allowed only one score in the second half, a 40-yard touchdown pass from Hoppert to Campbell late in the fourth quarter.
Dodd finished with 137 yards and three touchdowns on 25 carries and Cobb completed a trio of 100-yard St. Catherine's rushers with 107 yards on 11 carries.