The streak is in jeopardy. That's especially the case given the competition.
Demarion Cobb is 121 yards from giving the St. Catherine's High School football team a 1,000-yard rusher for the 11th consecutive season. Considering the senior has averaged 146.5 yards per game this season, one would assume that shouldn't much of a problem.
But there's a complication here. The Angels are hosting University School of Milwaukee at Westosha Central Thursday night in their season-ending regional championship game. And University School has allowed just 146 rushing yards and an average of 1.9 yards per rushing attempt in its five games.
Expect Cobb, who has rushed for 879 yards and 14 touchdowns on 112 carries this season, to get the ball plenty of times Thursday night. But also expect him to have to work for every yard he gets.
"He's as strong as he ever was and he can't wait for (Thursday) to have an opportunity to show it again against a very stingy defense," St. Catherine's coach Dan Miller said. "University School has a really good defense. They'll have several All-Conference players, so it's going to be a very big challenge for us to be able to run the ball on them.
"But Demarion understands our tradition at tailback. We've had a 1,000-yard rusher since 2011."
That was the year after St. Catherine's most recent game against University School, which the Angels won 28-7 on Sept. 3, 2010.
Gino Venturini started the 1,000-yard tradition in 2011. He was followed by Sean Madden in 2012 and 2013, Ernest Cobb (Demarion's cousin) in 2014 and '15), Da'Shaun Brown in 2016, Brown and Isaiah Dodd in 2017 and 2018 and Dodd last season.
"Demarion's been waiting for this moment for three years," Miller said. "He shared reps with Isaiah Dodd and Isaiah was an exceptional running back for us, as well.
"He's taken full advantage of having this opportunity. He's worked extremely hard."
A defining season
If Union Grove closes out its season Friday night with a victory over Wilmot, it could solidify a new era for the Broncos. Not only are they ranked seventh among large schools in final Associated Press state poll of the season, they are undefeated at 4-0.
There was a time when this program set a state record for most consecutive losses. But that futility is ancient history.
"It's been definitely a building-block year," Union Grove coach Craig McClelland said. "Coming off a playoff appearance last year, we knew what team we had coming back and we had a great showing in our weight room and in our offseason program.
"You could really see it on the field. The guys definitely worked their tails off and you could see that product on the field. There's no question about the correlation between strength and conditioning and the football field."
Union Grove graduates some playmakers who include Nash Wolf, a three-year starter at quarterback, and Nick Williams, who has had a breakthrough season at running back. But McClelland believes the Broncos are poised for more success next season.
"I think we're returning eight or nine defensively and seven offensively," he said. "So we have quite a bit of talent coming back.
"There's definitely some key spots that need to be filled and some guys who are going to be real hard to replace. But that's why you coach — to put that puzzle together and put the pieces to where we think best suits the team."
If there's one regret, Union Grove didn't get a chance to sweep its two biggest county rivals — Burlington and Waterford. Union Grove defeated Burlington 28-14 Oct. 30, but its game against Waterford one week earlier was cancelled because of the COVID-19 pandemic and not made up.
"We tried to set it up a second time, but some other things fell through where it wasn't possible," Union Grove athletic director Dave Pettit said. "It's unfortunate. The Burlington game was huge but, deep down, Waterford is kind of the nemesis and they (Union Grove) would have liked a crack at Waterford."
COVID-19 thoughts
Scott Smith is proud of his team beyond its performance, which is 7-1 and ranked seventh among small-enrollment schools in the final AP state poll of the season. He's proud of them for being responsible during the COVID-19 pandemic.
Going into the Crusaders' season-ending game Friday night against Kenosha St. Joseph at Westosha Central, just one player has been affected by the pandemic. And Smith said it had nothing to do with the team.
"We sat down at the beginning of the year and said, 'You need to stay away from people and you have to be more isolated than you ever have,' " Smith said. "With high school kids, that's difficult. And I'm just so proud of how many of the kids really didn't do much. And that really helped the team.
"I told them, 'You don't want to be the one person who ruins it for everyone.' The whole team has really responded well as far as saying, 'We're going to do what we have to do to make it through the season.'
"They deserve a lot of credit and the coaches do, too. I've haven't done hardly anything and my coaches haven't either."
Out in Burlington, Catholic Central was hit as hard as any county team by the pandemic, going from Oct. 16 until Nov. 13 without playing during one stretch. For coach Tom Aldrich, his backfield duo of seniors Reid Muellenbach and Neal McCourt deserves credit for taking over during that inactive stretch.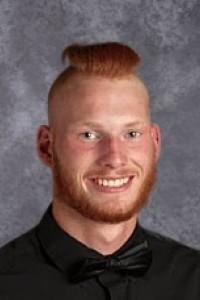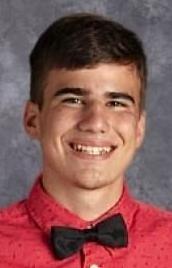 "They helped keep kids together during that lull when we didn't have a game for a month," Aldrich said. "The biggest thing was how they carried themselves and went about their business as role models for the rest of the team.
"It would have been real easy for them to sit around and pout and complain, but they just tried to get better every day and they put their faith in that things were going to get better. Even when things didn't get better, they didn't get discouraged."
In Photos: St. Catherine's routs Saint Thomas More 68-0 in playoff football
11132020-JT-FTB-STCATS-GSP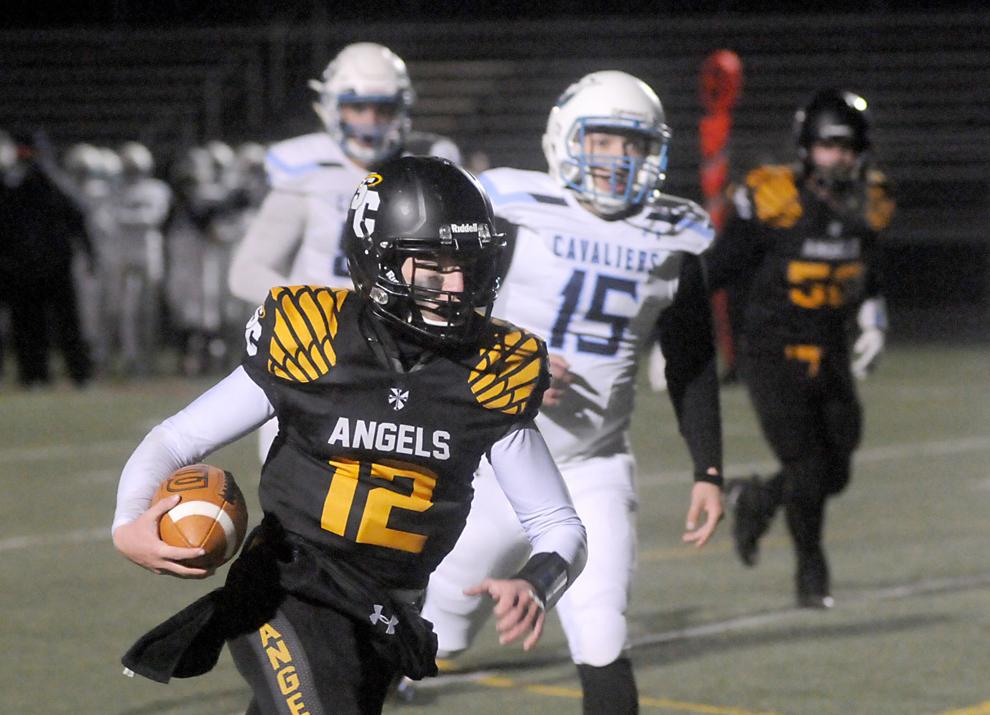 11132020-JT-FTB-STCATS-GSP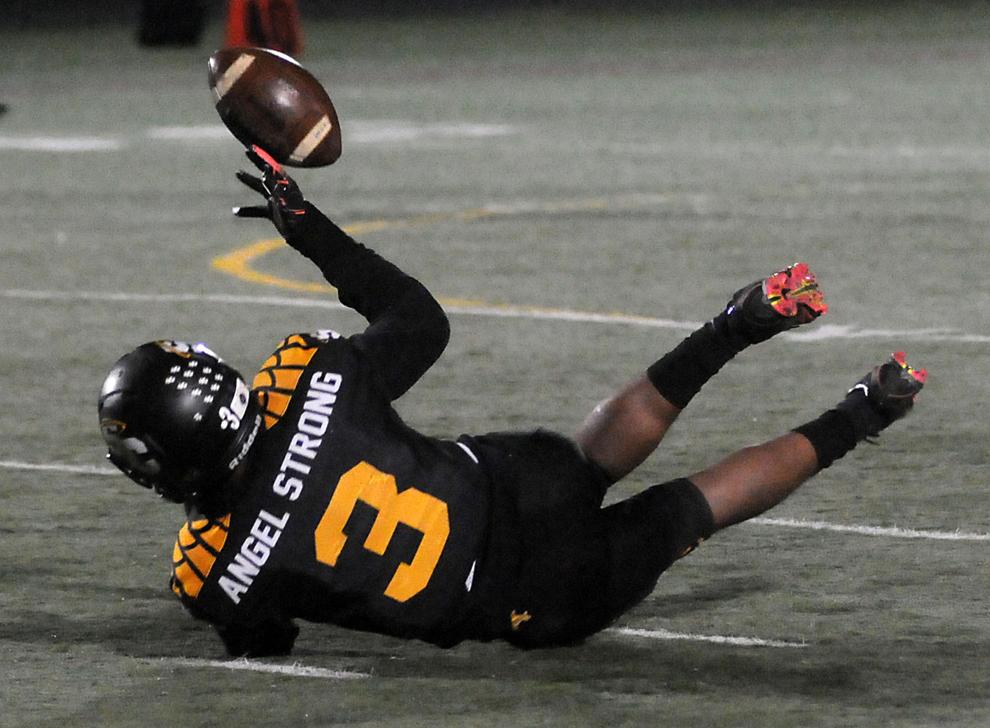 11132020-JT-FTB-STCATS-GSP
11132020-JT-FTB-STCATS-GSP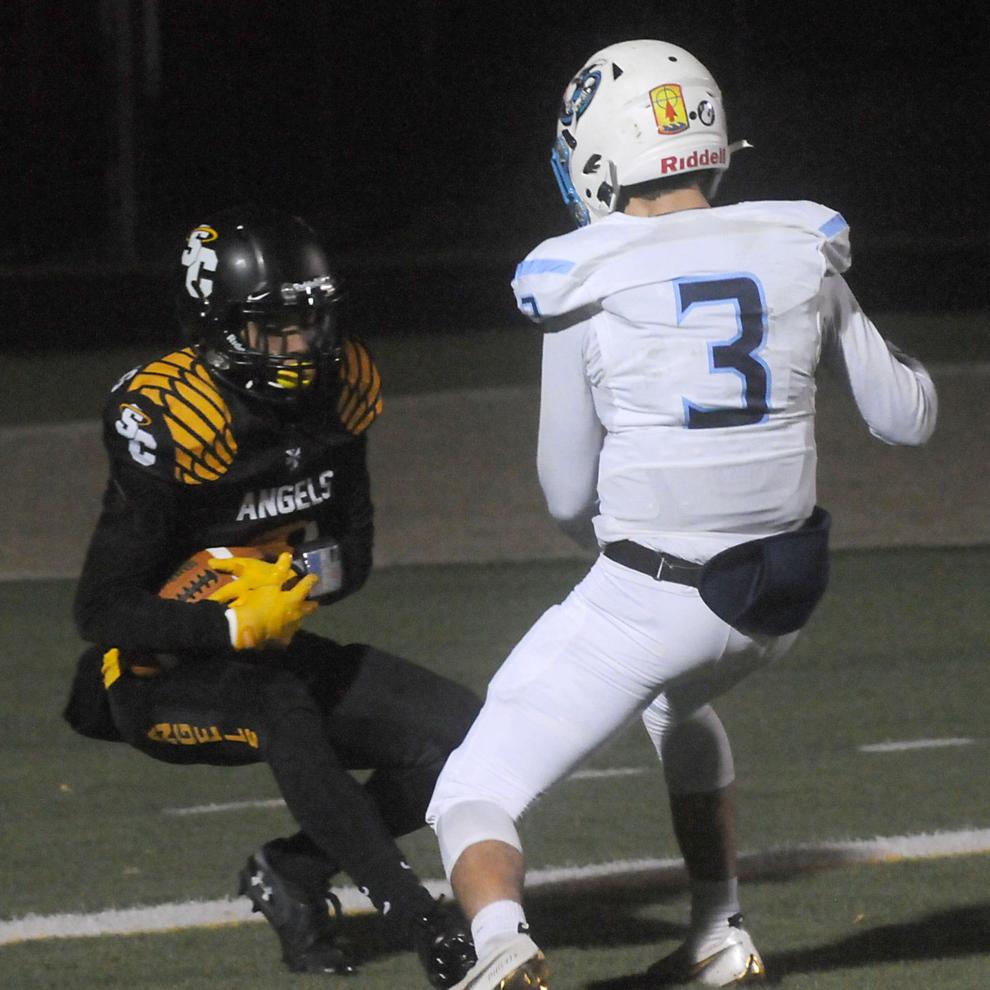 11132020-JT-FTB-STCATS-GSP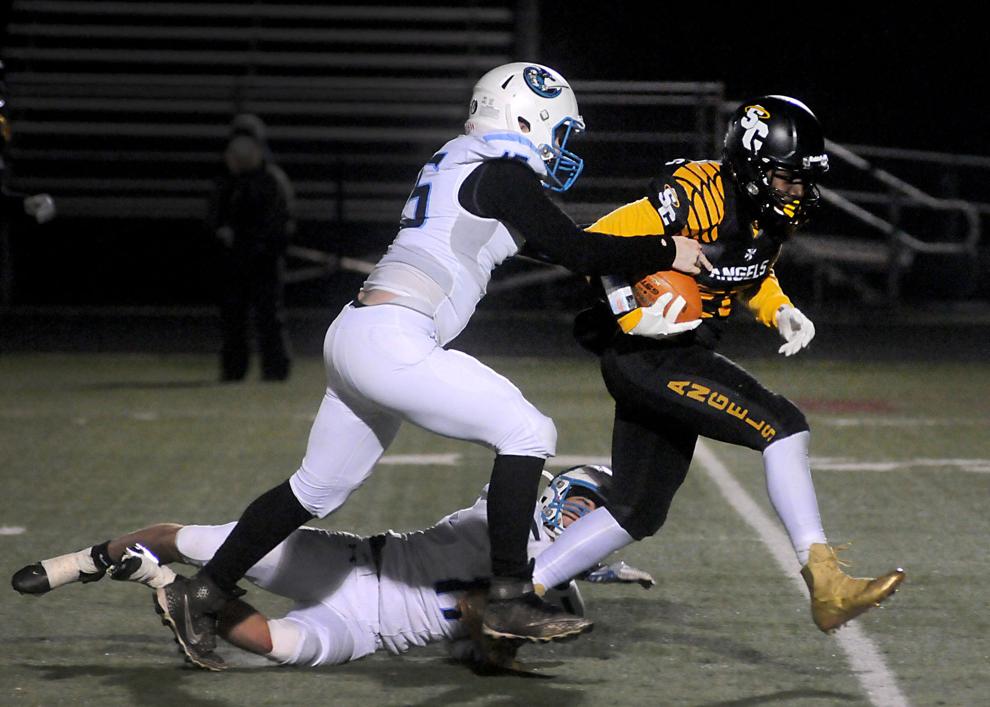 11132020-JT-FTB-STCATS-GSP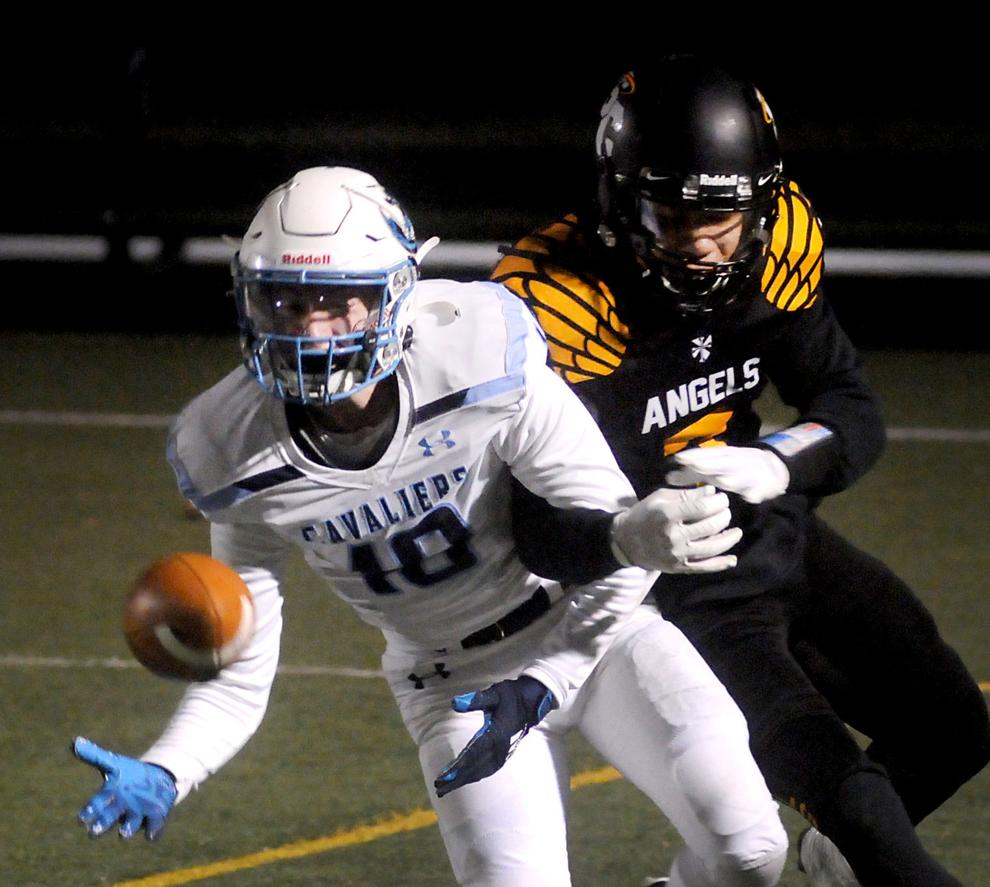 11132020-JT-FTB-STCATS-GSP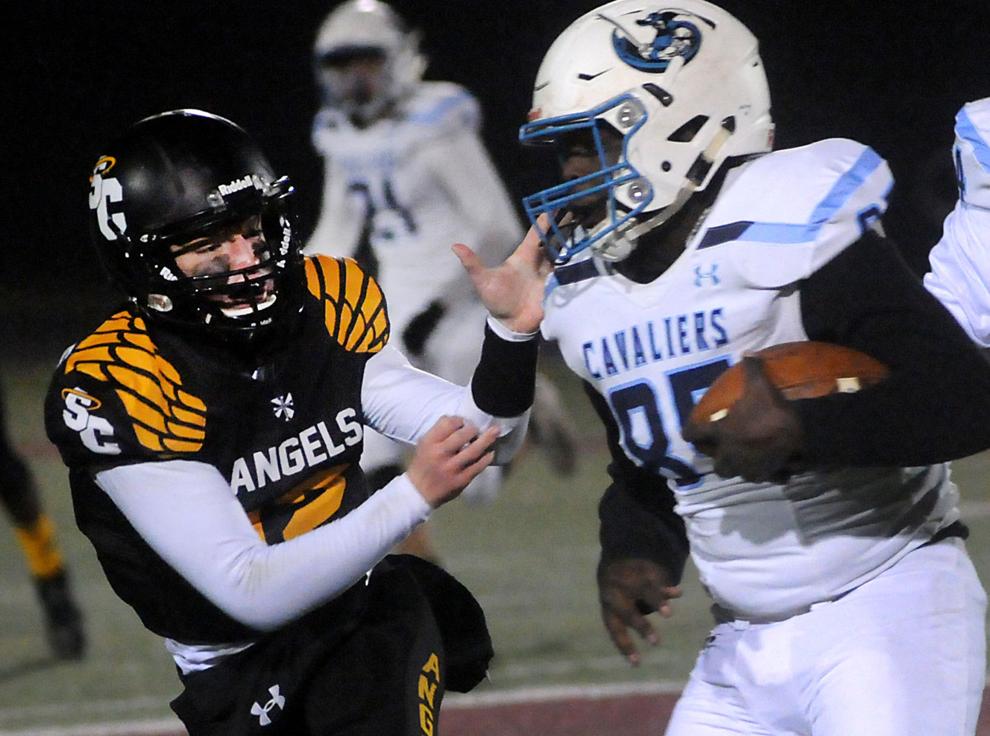 11132020-JT-FTB-STCATS-GSP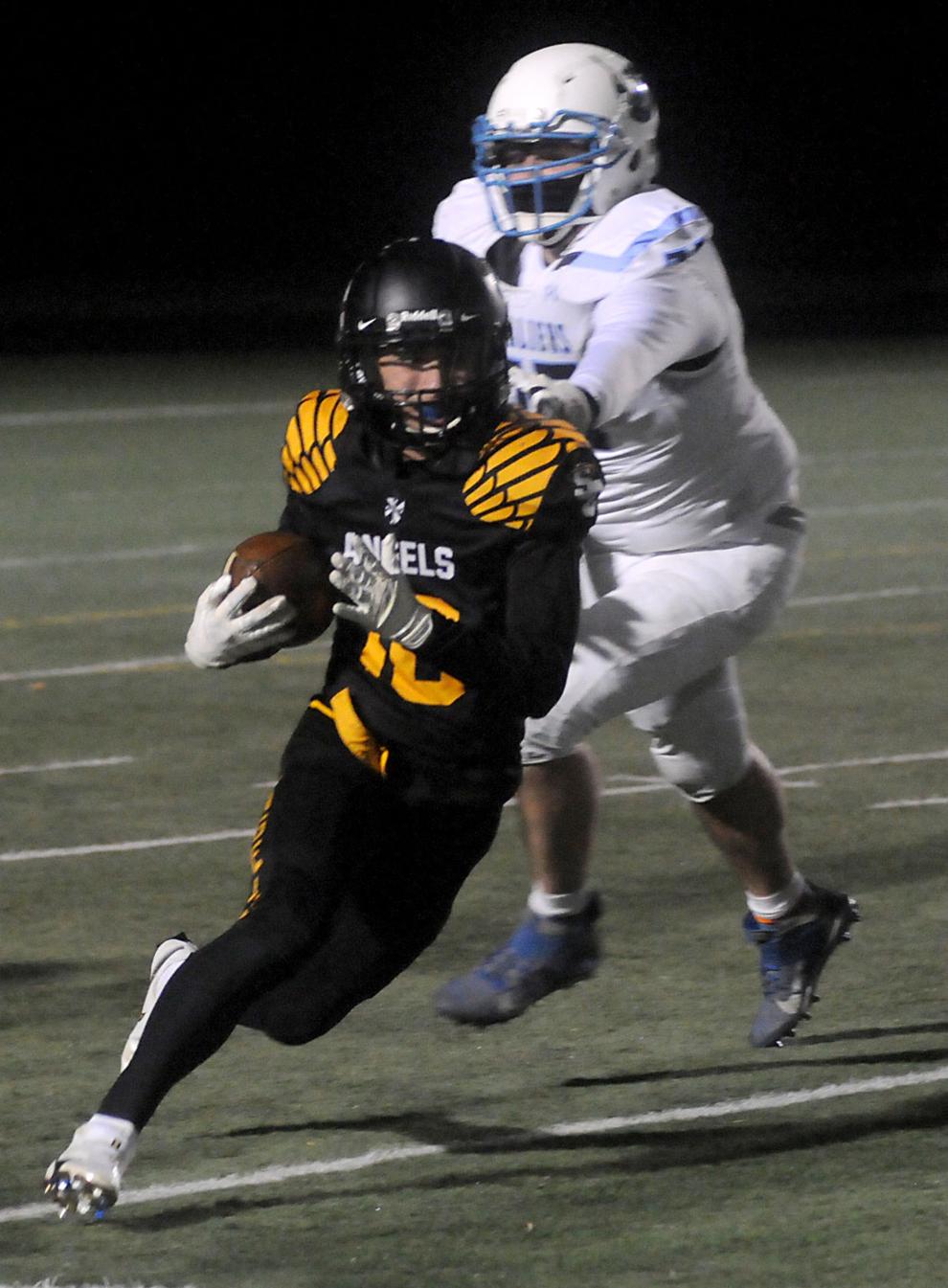 11132020-JT-FTB-STCATS-GSP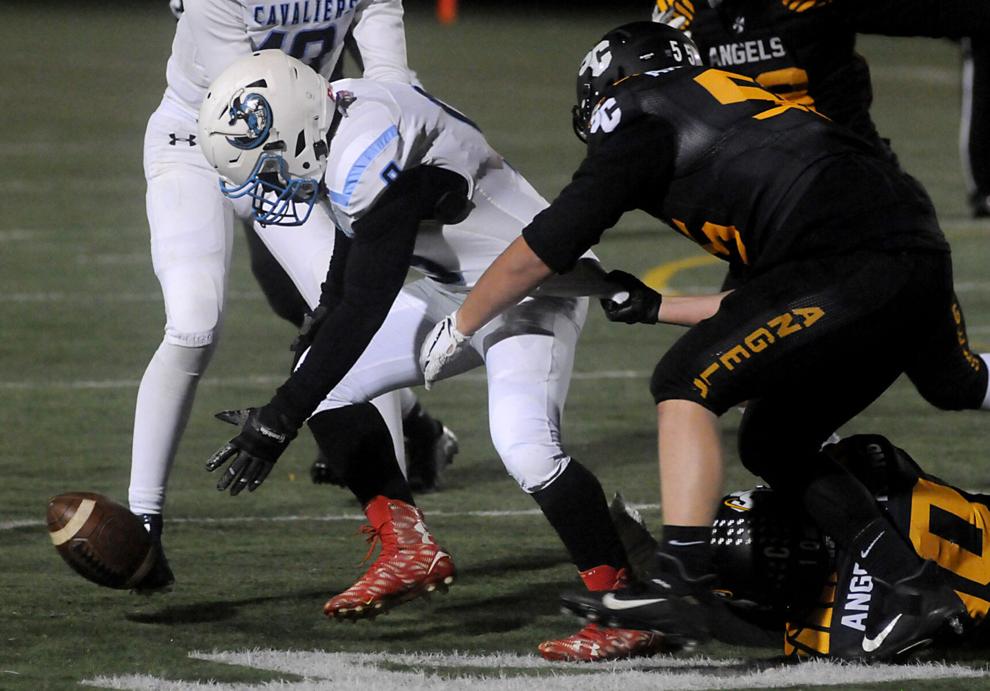 11132020-JT-FTB-STCATS-GSP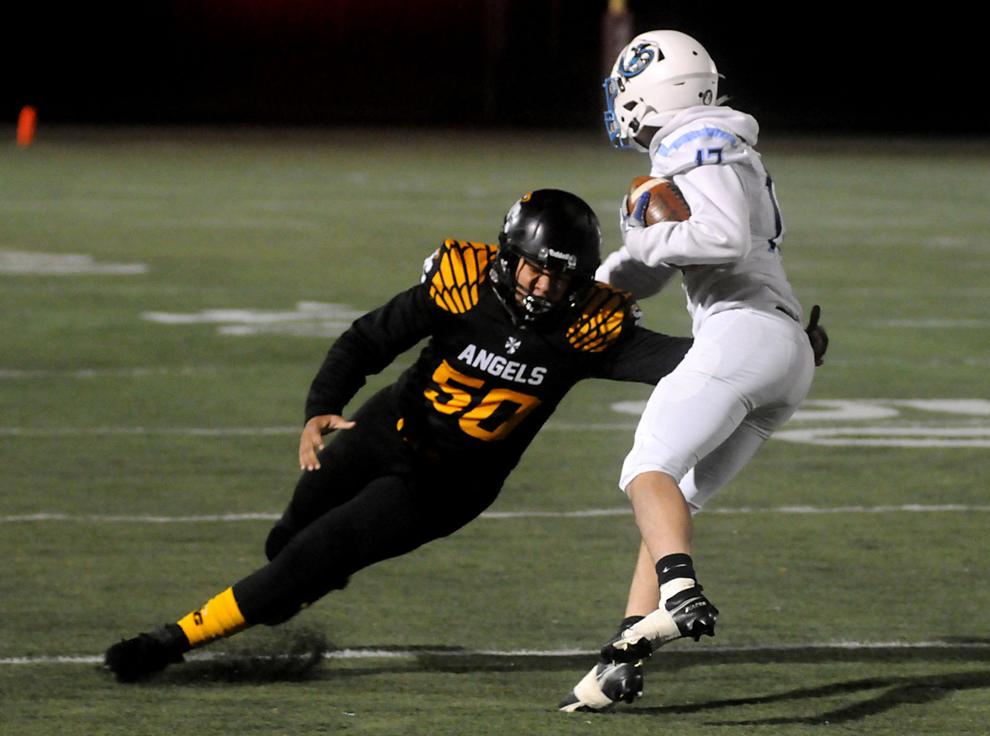 11132020-JT-FTB-STCATS-GSP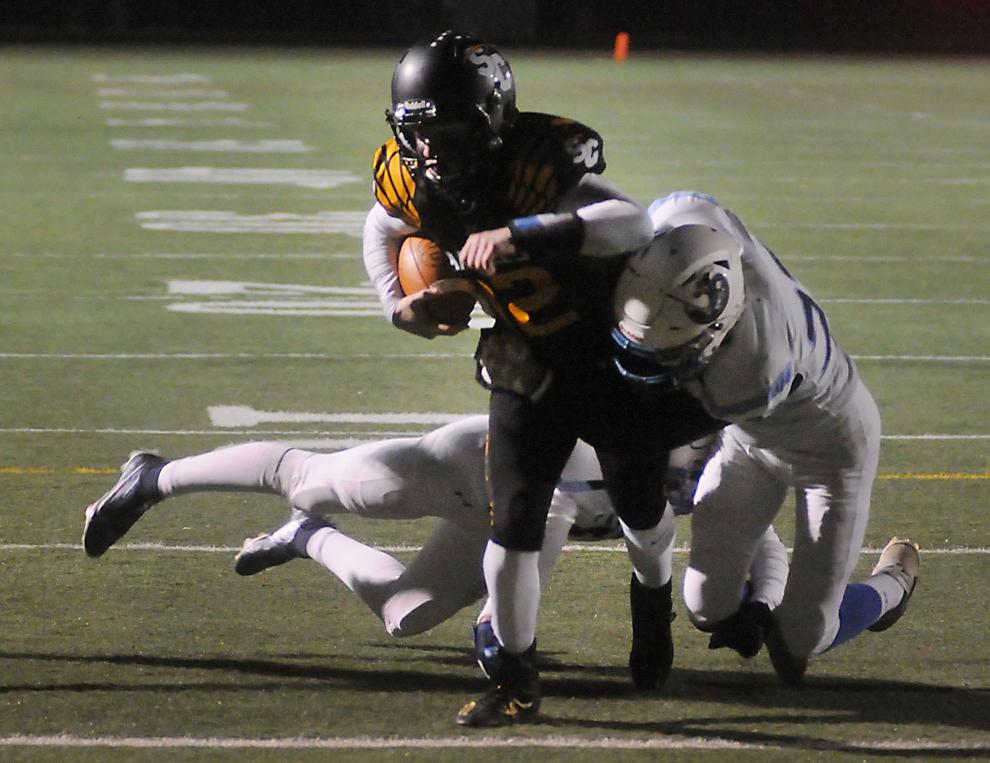 11132020-JT-FTB-STCATS-GSP