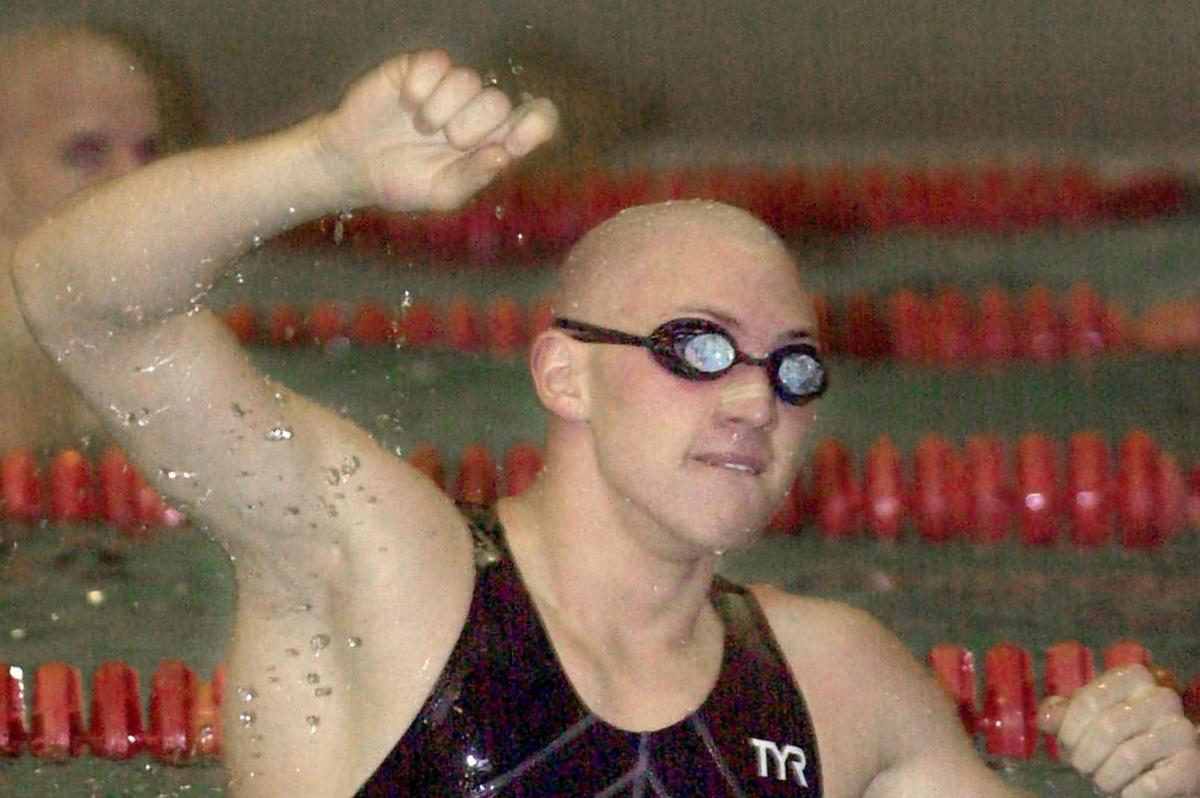 It happens every so often as Chris Lashley strolls down a street in his home of Jacksonville, Fla. Someone his skilled medical mind helped make well recognizes him and thanks Lashley for the difference he made.
"The best way I can sum it up as far as being gratifying for me," Lashley said, "is when I see folks in the community and they say, 'Hey, Doc, good to see you!' or something like that. To see them healthy again and out and about is pretty cool. That's pretty gratifying for me."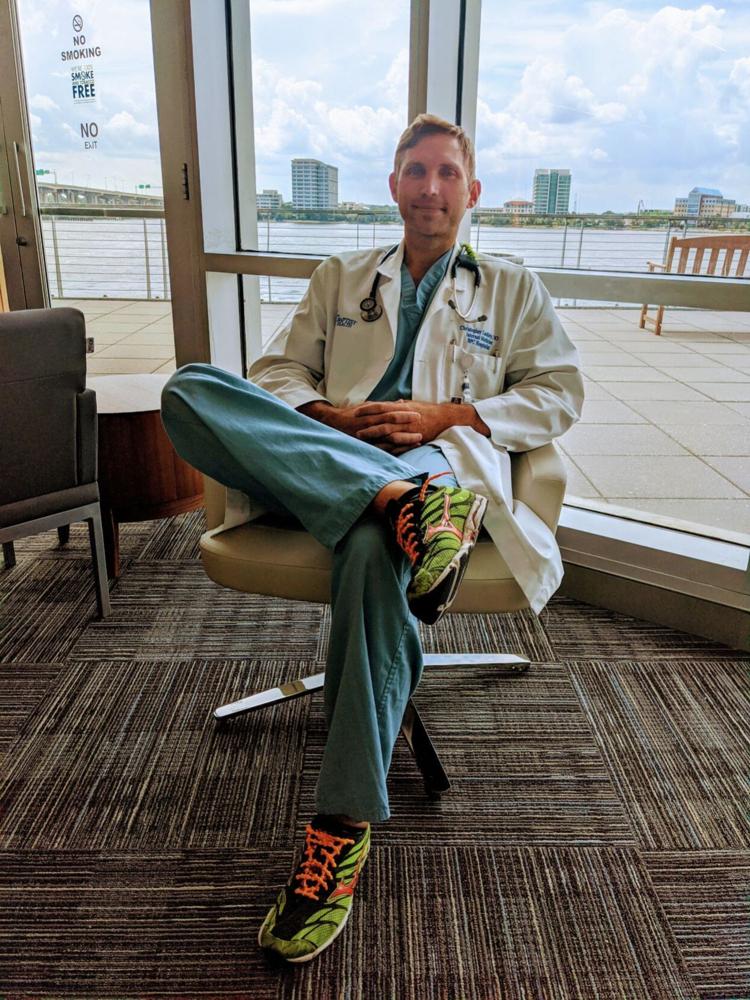 The greatest gratification in life is when it's been earned with the greatest amount of effort. And that sums up the life so far of the 35-year-old Lashley, a 2003 Case High School graduate who worked his way to the pinnacle as both a swimmer and a doctor.
Going on 20 years ago, he pushed himself through countless monotonous yards of water in Case's pool to become a state champion as a sophomore. There is no high school sport that demands as much mental discipline as swimming and the reward for Lashley came Feb. 17, 2001.
That's the afternoon he pushed himself as hard as he could at the University of Wisconsin Natatorium in Madison and won the 100-yard breaststroke in 58.99 seconds. He won by nearly a second over Madison Memorial's David Dettman and Hartland Arrowhead's Steve Greidanus — they tied for second in 59.92 seconds — but at no point did Lashley feel he had that race won.
"The thing I remember probably the most was it was kind of surreal when I stopped because I didn't have any clue I was in first place," said Lashley, who turns 36 on Sept. 12. "You feel you're swimming fast and sometimes you don't feel you're swimming that fast and in that race, I didn't feel I was swimming super fast, so I never imagined I was beating everybody else.
"When you look up at the board and it has the places and the times, that was my first realization."
Only with a relentless desire to succeed did Lashley give himself a winning edge. While earning the reputation of being one of the most accomplished students in his class, Lashley attacked the water in Case's natatorium every afternoon with a real sense of purpose.
His average practice distance under coach Frank Michalowski every afternoon was 5,000 yards. During the Christmas break, it approached 10,000 yards a day. But Lashley never failed to pay that price, even when his mind wasn't so willing.
"There were certainly times when you had mental lapses and bad practices," he said. "It was definitely tough. It's a very repetitive sport. You go from one end of the pool until you get bored on top of being super tired on top of being filled with lactic acid because it's all anaerobic for the most part. It's a tough thing to do."
Michalowski recalls Lashley's desire to this day.
"When he came to practice, it was all business," Michalowski said. "There were days when he felt like garbage in the water and that's understandable when you're broken down from heavy yardage. But he always gave me 100%."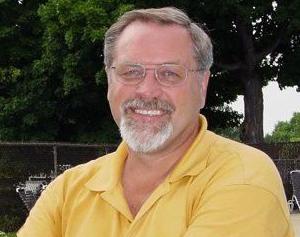 Lashley paid the price. And after his sophomore season, Chris Lashley's life was something special.
"I had a girlfriend, I had a cool car — I had a '65 Mustang in high school — I had won state ... I probably felt like I had it all," he said.
But that state championship was also a burden since he won it so early in his career. Lashley felt the pressure of not only living up to what he accomplished, but to surpassing it. And when he finished third at state in the 100 breaststroke as both a junior and senior, he couldn't help but feel he failed.
Nothing could be further from the truth. Lashley controlled what he could control — that was evidenced when he swam a personal-best time of 58.59 seconds in his final high school race — but a second state championship simply wasn't in the cards.
His left Case with five state medals. As a freshman, he was sixth in the 100 breaststroke and joined Micah and Kurt Eberle and his brother, Craig, on a 200 medley relay that was second at state.
"There's a lot of internal pressure and a lot of external pressure," Lashley said of trying to repeat after his sophomore season. "You hold yourself to a pretty high standard internally and, certainly, it's tough to block out some of the pressure from the outside — especially when you're young."
Lashley accepted a partial athletic scholarship to swim for Purdue in West Lafayette, Ind., but a culture shock awaited him. Competing at the collegiate level comes with a whole different set of daunting circumstances.
"You were a big fish in a small pond, but now you were a small fish in a big pond swimming with sharks," Lashley said. "There were times you were sitting with guys you had watched on TV. They were at the top of their sport and those were the guys you worked so hard to compete against.
"For me, I never really got there."
Lashey competed through his junior season at Purdue before leaving the team to concentrate on the bigger picture. He wasn't necessarily planning a career in medicine when he enrolled at Purdue, but that's where fate led him.
After earning a degree in health sciences in 2007, Lashley went on to Midwestern University in Downers Grove, Ill., where he received a Masters in biomedical sciences in 2010. Then it was on to the Chicago College of Osteopathic Medicine Medical School, where he graduated in 2014.
A grueling residency at Mercy Hospital and Medical Center in Chicago set him up for his current position in Internal Medicine at Jacksonville Baptist Hospital in Florida. He lives in Florida with his wife, Deana, a pediatrician, and their 18-month-old daughter, Reagan Kay.
It took everything Lashley has to reach that point. But as a former swimmer, he knew what commitment was all about.
"The hours in itself and staying mentally focused are certainly very similar to swimming," he said. "It's easy to get tired of continually reading, continually studying, continually trying to memorize facts.
"So you learn how to take mental breaks and you learned how to do that for swimming as well."
Craig Lashley, Chris' only sibling who placed third at state in the 100 butterfly as a senior in 2001, has done well for himself as a partner for MLG Capital in Dallas. But in some ways, he looks up to his younger brother.
"I have tremendous admiration and respect for him and everything that he's done," Craig said. "He's taken an incredibly hard path.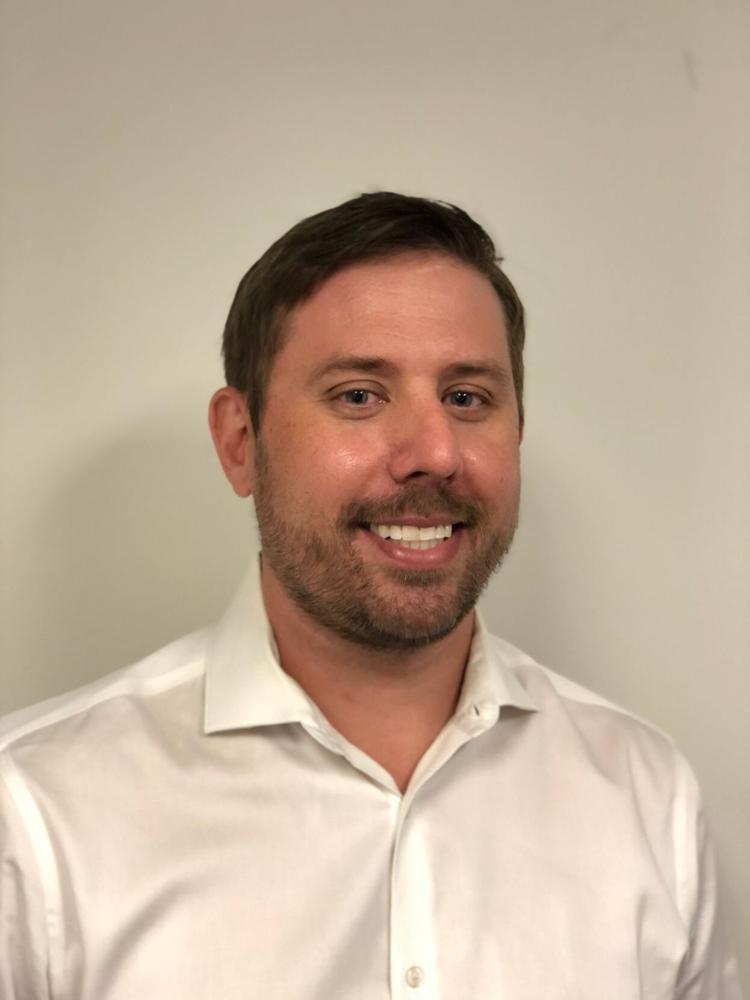 "One of the things that I admire is he went to school not necessarily to be a doctor. He went for mechanical engineering in the beginning when he went to Purdue and he was also swimming at Purdue. He decided to give up swimming at the height of his career to focus on his education and, ultimately, pre-med.
"It takes a lot of guts to do that — to move around and go to different cities and meet the demands of being a doctor. He has a lot of guts. There's a lot to look up to there."
Get in the game with our Prep Sports Newsletter
Sent weekly directly to your inbox!