Back in 2012, the Union Grove High School boys soccer program struggled through a 1-21 record in just its third year of existence.
Seven years later, the Broncos are an emerging power in the Southern Lakes Conference with its first NCAA Division I recruit.
Earning that distinction is Racine native Logan Farrington, the reigning All-County Player of the Year who recently committed to UW-Milwaukee.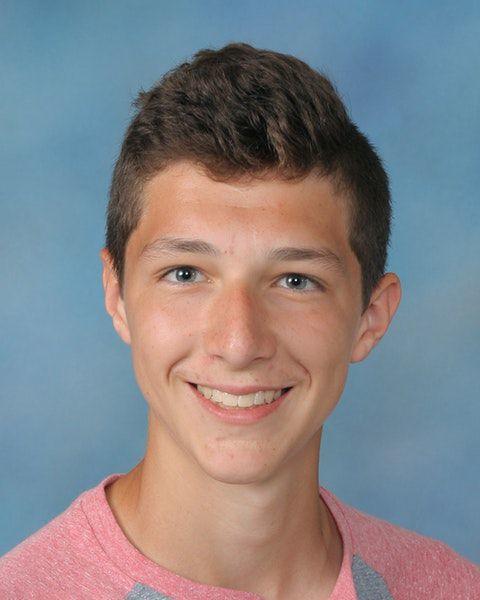 Farrington, who will be a senior forward this season, is receiving a partial athletic scholarship from the Panthers, who went 9-7-3 under Kris Kelderman, the Panthers' coach since 2012.
"Seeing Logan sign at UWM was really satisfying, more for him than anything else," Union Grove coach Sean Jung said. "He works tremendously hard, especially in the offseason.
"He's always on the turf training alone or with his dad, striking balls and working on his technical ability. There was no doubt he was a Division I player. I'm proud of the young man."
The Broncos have flourished in Farrington's three years as a starter, with successive records of 11-8-3, 15-4-3 and 13-7-3. They are coming off perhaps their most memorable season after winning the program's first regional championship and advancing to a sectional semifinal. The Broncos were edged 3-2 by eventual WIAA Division 2 state runner-up New Berlin Eisenhower.
Union Grove went 7-0-3 in its first 10 matches last season behind 19 goals from Farrington. It was during that run when the Broncos appeared in the Wisconsin Soccer Coaches Association Division 2 state poll for the first time in the program's history.
Farrington finished the season with 43 goals and 14 assists and became the first player from Union Grove's boys program to be named the county's player of the year.
And now he's the program's first Division I recruit — and at a program close to home.
"What really appeals to me is the coaches, first of all," Farrington said. "I really like the coaches and the dedication they showed to recruiting me and coming to watch me play.
"And I like the campus at Milwaukee. I took a campus tour before they started talking to me in my sophomore year. And then I took a tour with them to look at the soccer facilities. And the soccer facilities were amazing. That won me over, too.
"Plus, I play for the Milwaukee Bavarians and there's quite a few Bavarians on the Milwaukee team that I play with. And I had good reports from them, so it seemed like a good fit for me."
Register for more free articles.
Stay logged in to skip the surveys.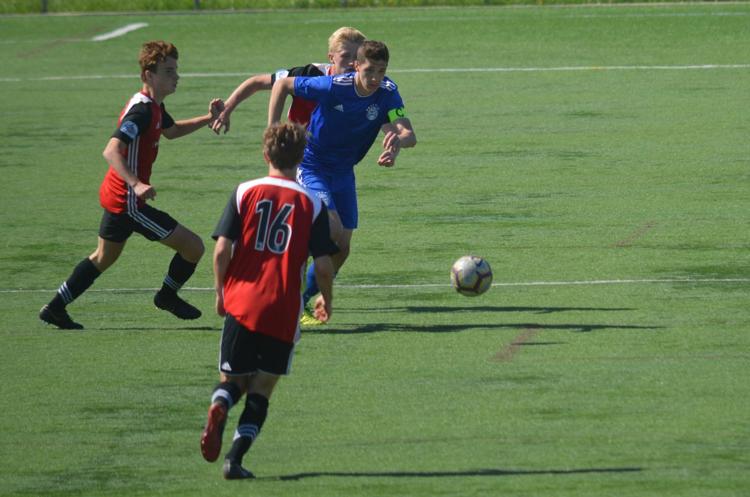 Setting up Farrington in soccer as a boy was his father, Michael, a native of Bristol, England who had a background in the sport. The two would frequently work together in the backyard of their Racine home and that continues to this day.
"My dad's English, so he grew up watching, playing and following soccer," Farrington said. "As soon as I was born, soccer was in my life. Soccer was everywhere. I just fell in love with soccer because it was in my life so much."
With still one season remaining at Union Grove, Farrington has set school records in every attacking category with 86 goals, 35 assists and 207 points.
But there's a great deal left on his agenda.
After graduating only one starter — left wing Jake Anderson — from last year's team, the Broncos have unlimited potential this upcoming season.
"We're aiming for a state run," Farrington said. "My class, especially, wants to make some history. We weren't satisfied losing in the sectional semis. We felt we deserved more and we wanted more.
"This year, we want to go as far as we can, hopefully win state if we can. We think it's possible. We believe in our team."
Especially with a Division I recruit leading the way.
"Logan's upside is tremendous," Jung said. "He's an incredibly difficult mark because he can play one-on-one and distribute the ball brilliantly, which makes him dangerous even when he's not scoring.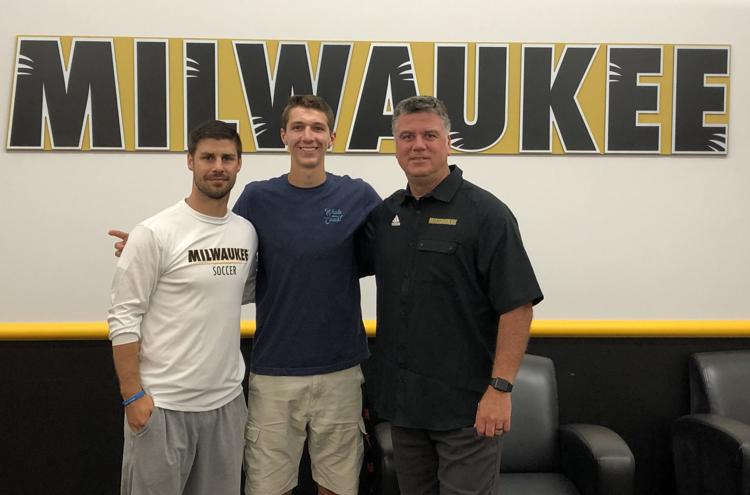 "He's gotten much stronger, so he can hold up play when we're trying to get out of our end of the field and win challenges against some of the bigger, stronger defenders in the state.
"His ball-striking is unlike any player that I ever coached, he can hit any part of the goal with pace from just about any distance and it doesn't hurt that he just has a natural knack for the goal."