Going back to the days when they were just starting to figure out how talented they were as 7-year-old basketball players for the AAU Wisconsin Elite, Tyrese Hunter and Kamari McGee were there for each other as pals.
As they grew older, the two guards started offering each other advice when they were hanging out. And they complemented each other on the court as if they were playing musical instruments in a band.
Hunter, the more flashy of the two, was the lead guitar player. McGee supported him as the figurative bass player, holding everything together by how he protected the ball and played lock-down defense.
"I've been playing with him since we were little boys in AAU and middle school, so I feel our chemistry is there," Hunter said.
And now the two juniors, who led St. Catherine's to a 25-0 record before the season was shut down March 12 by the COVID-19 pandemic, are together on another team. Hunter earned first-team honors — he fell one vote short of being a unanimous selection — and McGee was a fourth-team selection on the Associated Press All-State team.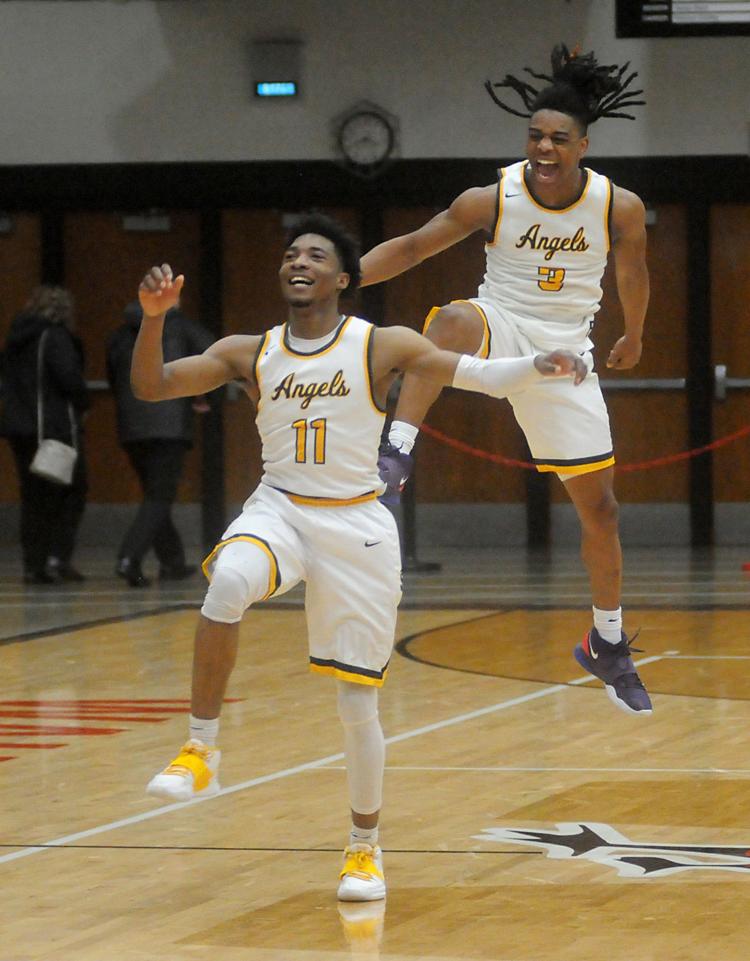 The team was selected Wednesday morning via a teleconference call by a board of sportswriters representing all regions of the state. Joining Hunter and McGee on the team from Racine County was Case junior guard JaKobe Thompson, an honorable mention selection.
"It's a blessing being a little kid growing up and wanting to achieve all this and now I'm living it," said Hunter, who has received more than a dozen Division I offers, including Marquette.
Said McGee: "To know that I'm still being recognized even though I wasn't the star player, as long as I'm one of the top players, it's all right — and as long as we're winning."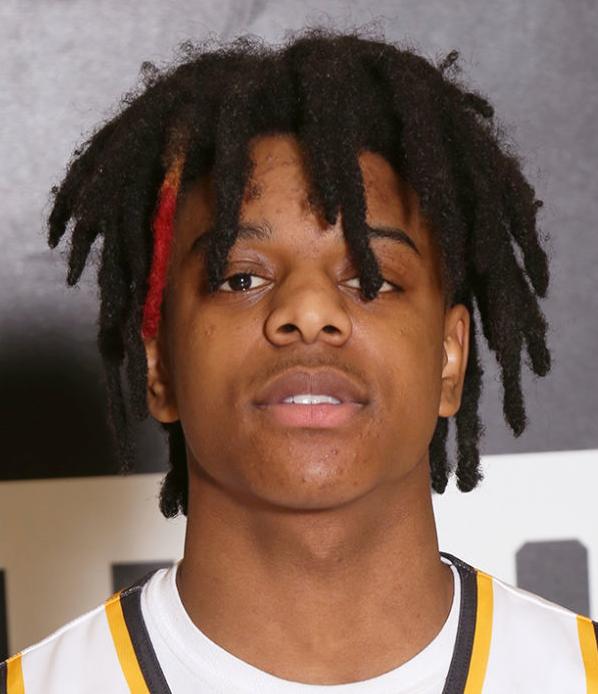 The Angels certainly did that this season under coach Nick Bennett, who took over after Bob Letsch retired in 2016. Hunter and McGee joined fellow starters Elijah Lambert, Jameer Barker and Elijah Sabala on a team than won by an average margin of 30 points and was ranked No. 1 in Division 3 in the AP All-State poll all season.
After losing to St. Catherine's 67-53 in a sectional semifinal March 12 at Waukesha South, Delafield St. John's Northwestern Military Academy coach Duane Mlachnik said he couldn't foresee any team stopping the Angels in their pursuit of the program's first state championship since 2010. But within a matter of hours, it was announced that the season was ending because of the pandemic.
That deprived Hunter of showcasing his spectacular skills at the Kohl Center in Madison, but it doesn't take away from his memorable season.
The 6-foot-1 Hunter, who was an honorable mention All-State selection as a sophomore, averaged 21.3 points, 6.6 rebounds, 3.5 assists and 3.0 steals per game. He was a fluid ballhandler who went 203 of 380 (.534) from the floor, including 56 of 136 (.409) from 3-point range.
His signature performance came Feb. 21 against Whitefish Bay Dominican at St. Catherine's John F. McGuire Gymnasium. The Angels had defeated the Knights only 54-50 on Jan. 16, but in the rematch, Hunter went 14 for 19 from the floor, including 9 for 12 from 3-point range, and scored 41 points to lead his team to a 79-53 victory.
There were so many other examples of Hunter taking over when the moment demanded it. After St. John's had tied St. Catherine's in the sectional semifinal, Hunter broke it open with two 3-pointers, a steal followed by a dunk and a beautiful assist inside to Barker for an easy basket.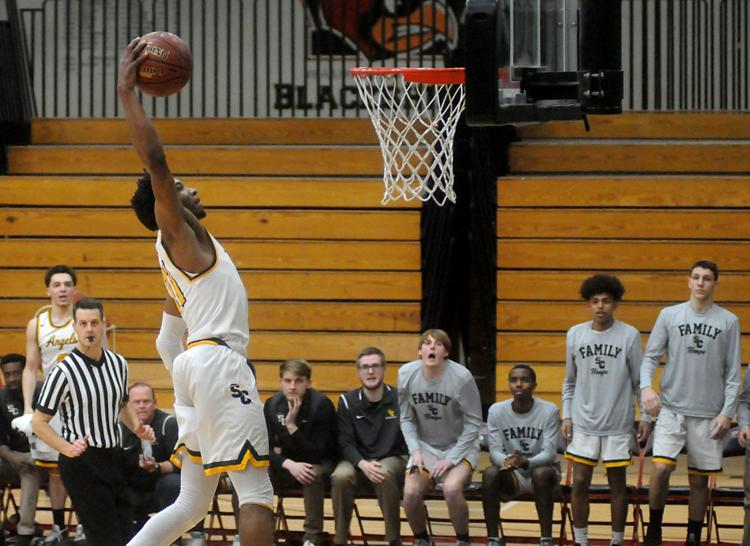 "You can see the athletic ability, you can see the scoring, the athletic plays and all that stuff," Bennett said. "But when we needed him most in big games, in the defining moments, that's when he showed his true competitive nature.
"And I really think that's a telling thing of a great player — can you be great when it's most important? It's easy to score when you're up by 20 or something like that, but he really showed his ability in the big moments."
McGee was an entirely different player. His season averages — 11.2 points, 5.6 rebounds, 4.0 assists and 2.3 steals — were modest compared to what Hunter produced. Nevertheless, he still joined Hunter as a first-team selection on the Wisconsin Basketball Association Division 3 All-State team picked earlier this month and there was a reason for that.
Take McGee's 96 assists compared to only 17 turnovers, which illustrates how well he protected the ball. And Bennett usually gave McGee, who has a 4.0 grade-point average, one of the most challenging defensive assignments every game.
"I took my defense and making sure the ball was taken care of into consideration a lot," McGee said. "I wanted to make sure we were getting good looks every time and I wanted to make sure we got stops when we needed them.
"I take pride in my defense. I feel I could lock up anybody. My coach put me out against the best player and my confidence was really high with my defense."
Said Racine Lutheran coach Jeff Christensen: "He's just an absolute gritty defender and doesn't care too much about his stats even though he's a good offensive player. He's a willing defender and wants to be great at it, which is hard for high school players to grasp. But he's certainly grasped it."
Did McGee have the offensive game to carry St. Catherine's, if needed? Sure. But with Hunter around, McGee best helped the Angels with other contributions.
"He sacrifices a piece of his scoring because it helps us," Bennett said. "There's a reason we were 25-0. He could have taken more shots, he could have played a more selfish brand of basketball, but he doesn't because he cares about winning more than individual stats."
While circumstances prevented St. Catherine's from a likely trip to the state tournament, the same was true for Case. The Eagles had won 17 of 18 games going into its sectional championship game against Kenosha Tremper when the season was ended.
Leading the Eagles was Thompson, a 6-1 junior guard who was Player of the Year in the Southeast Conference. The three-year starter averaged 21.3 points, 6.6 rebounds, 3.5 assists and 3.0 steals.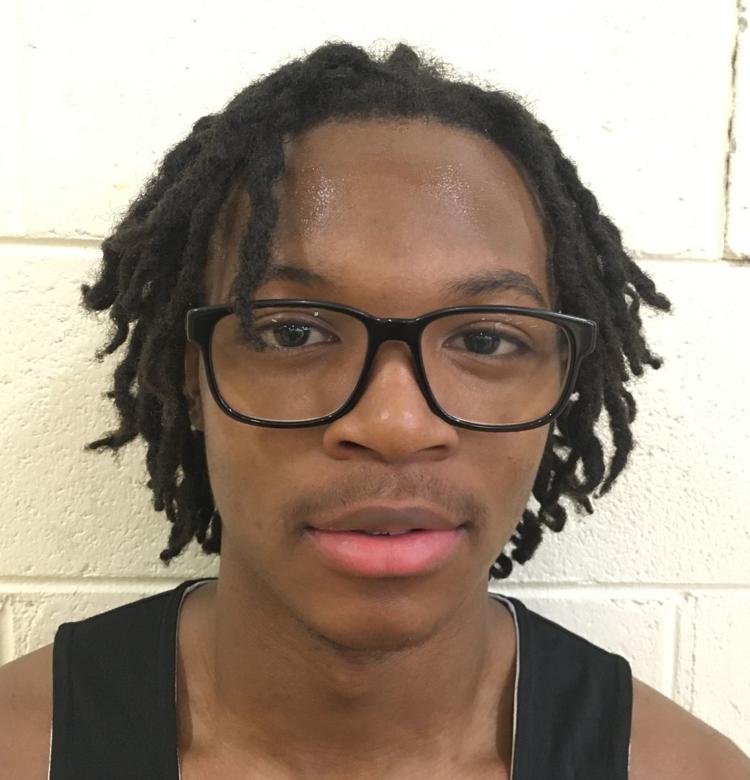 With 1,354 points, he needs just 52 to surpass Koreem Ozier, the 2017 All-Racine County Player of the Year, and become Case's all-time leading scorer. Ozier finished his high school career with 1,405 points.
Undefeated And Driving For State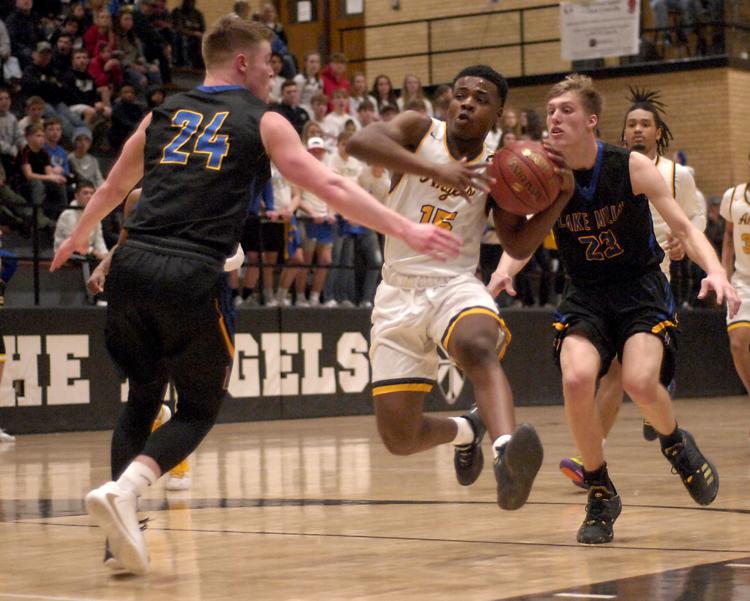 03072020-JT-WIAA_BBBALL_LM_ST_CATS-GSP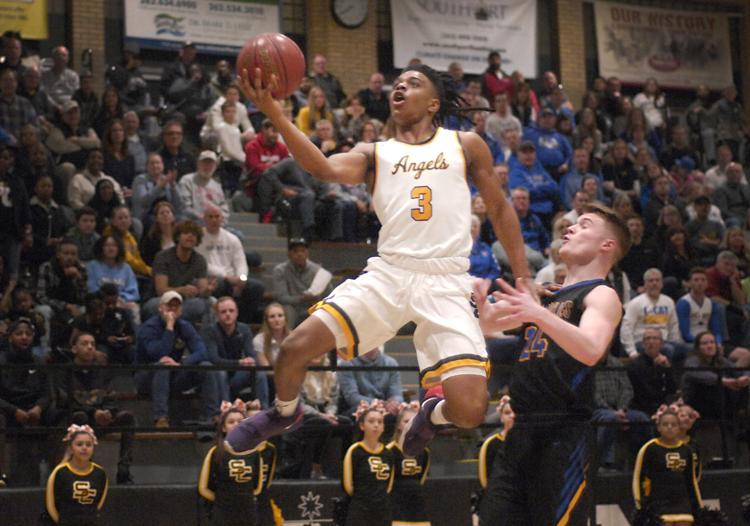 03072020-JT-WIAA_BBBALL_LM_ST_CATS-GSP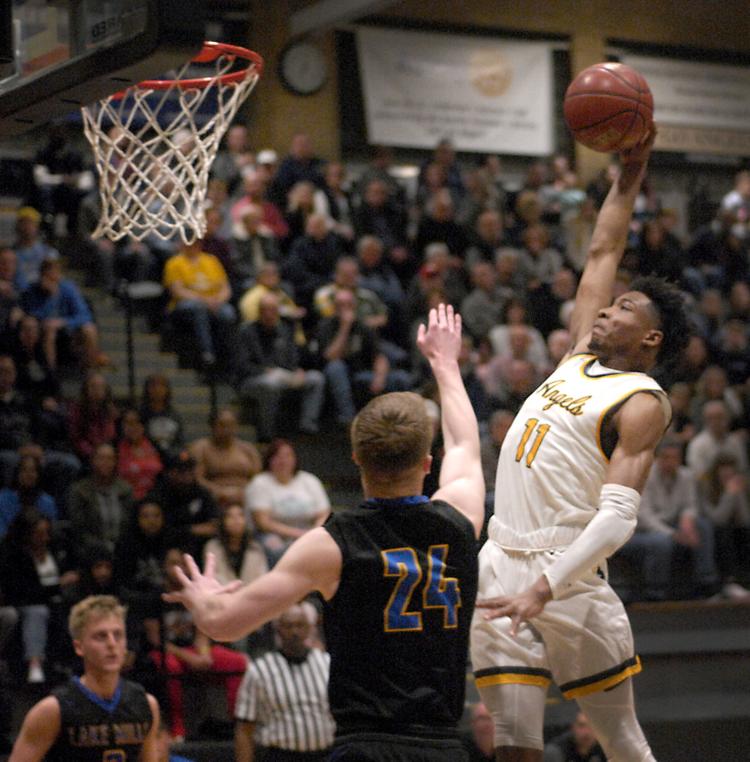 03072020-JT-WIAA_BBBALL_LM_ST_CATS-GSP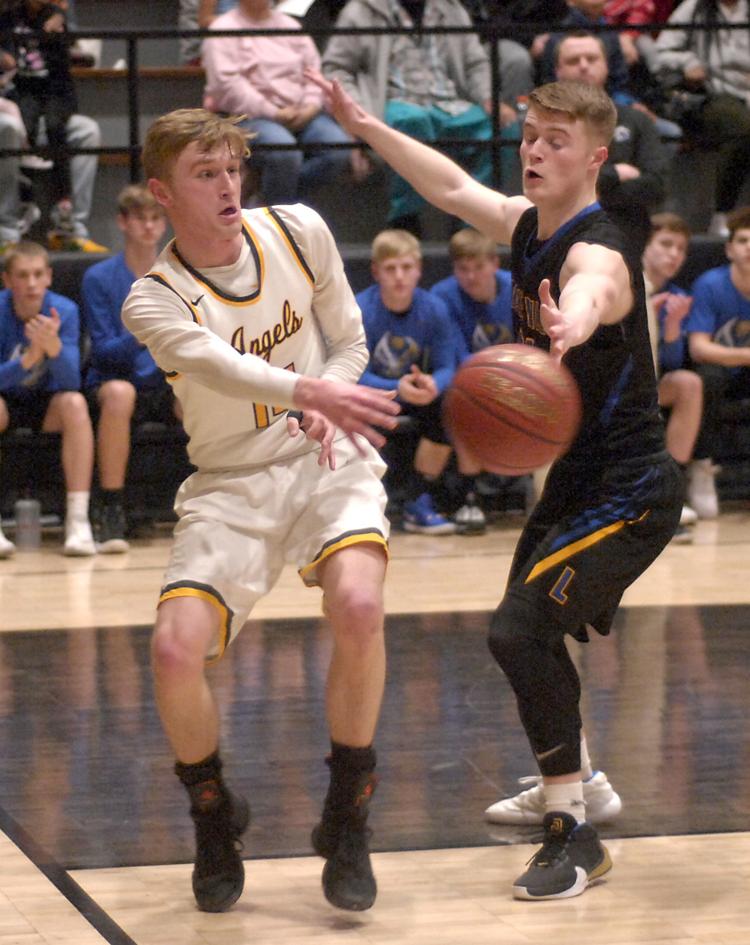 03072020-JT-WIAA_BBBALL_LM_ST_CATS-GSP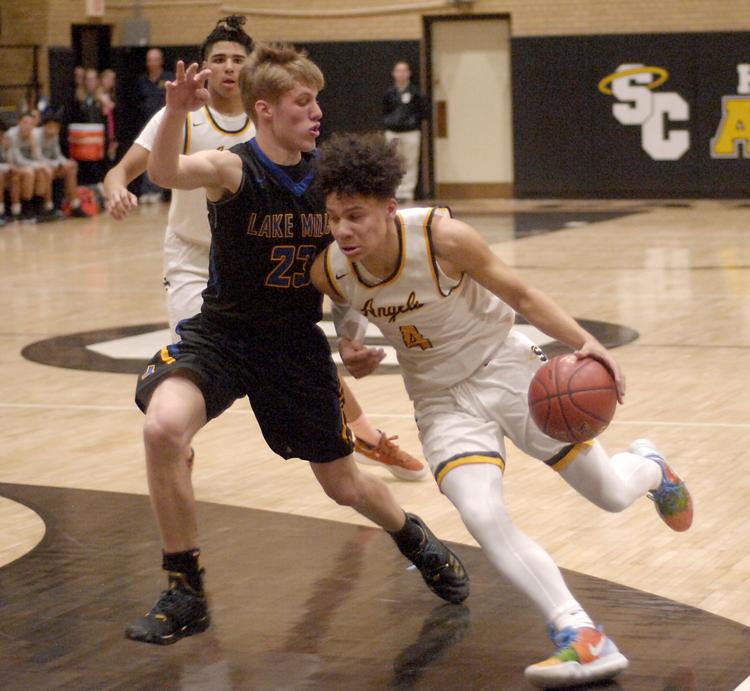 03072020-JT-WIAA_BBBALL_LM_ST_CATS-GSP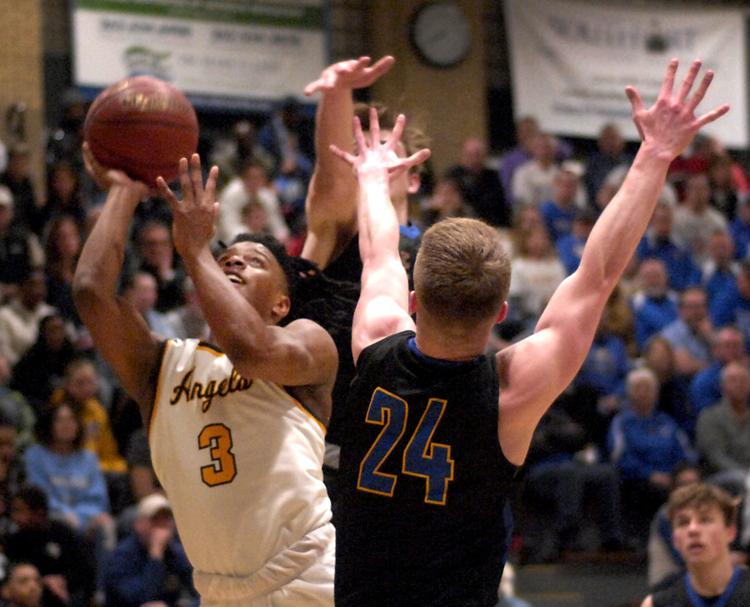 03072020-JT-WIAA_BBBALL_LM_ST_CATS-GSP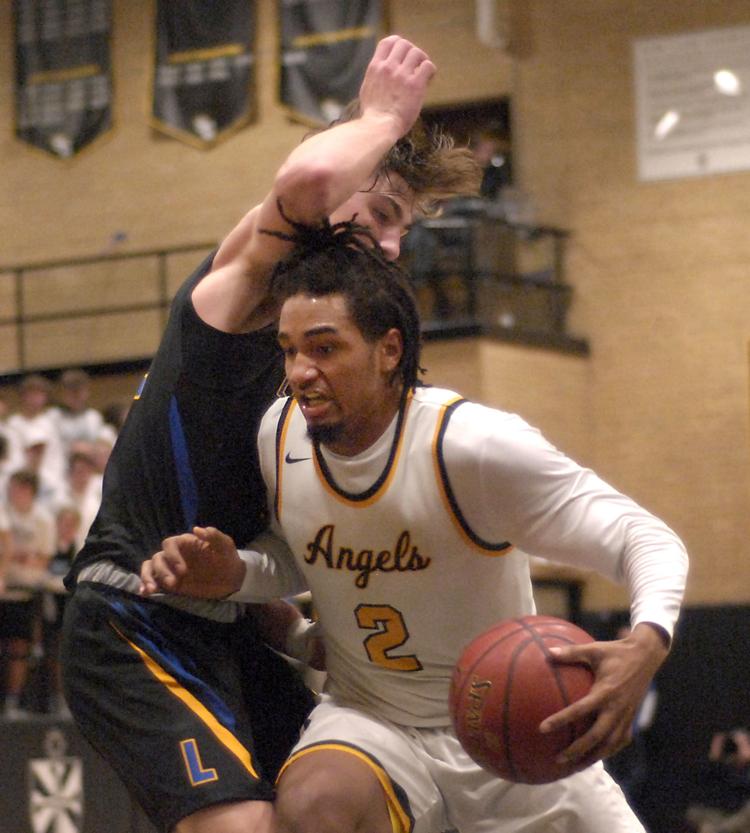 03072020-JT-WIAA_BBBALL_LM_ST_CATS-GSP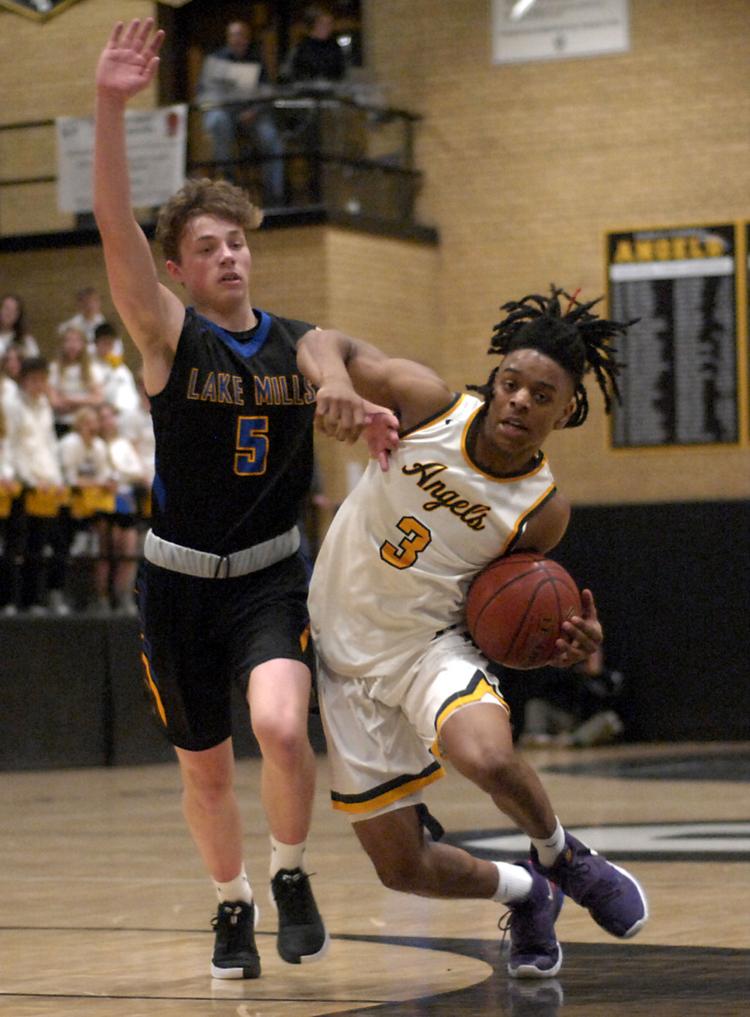 03072020-JT-WIAA_BBBALL_LM_ST_CATS-GSP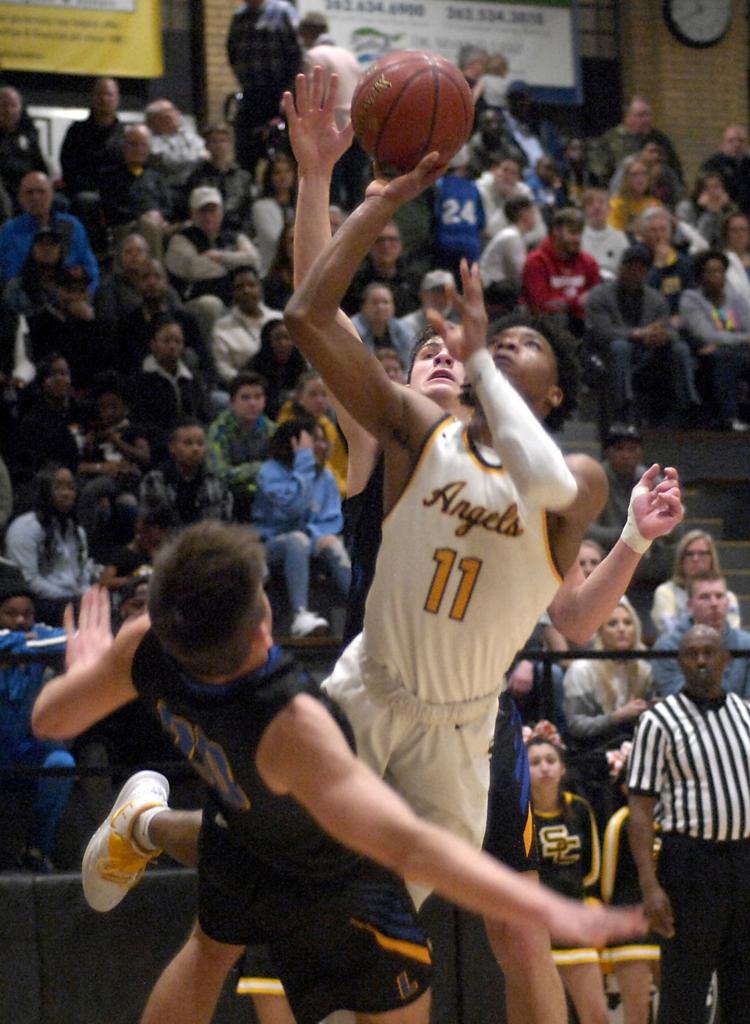 Get in the game with our Prep Sports Newsletter
Sent weekly directly to your inbox!