The way the St. Catherine's High School boys basketball team is playing this season, it has a way of humbling even the best of programs.
Racine Lutheran was just the latest victim of the Angels' relentless run through the Metro Classic Conference.
St. Catherine's put on another dominant display Friday, taking a 46-18 lead at halftime and beating Lutheran 82-42 in an MCC game at St. Catherine's.
The Angels (13-0, 8-0 MCC), ranked No. 1 unanimously in Division 3 in the Associated Press state poll, got the scoring started early and often and didn't let up from there.
"They're a very, very good team," Crusaders coach Jeff Christensen said. "They're tenacious on defense, they're very quick on offense and we tried to compete with them, but they're just a very good team."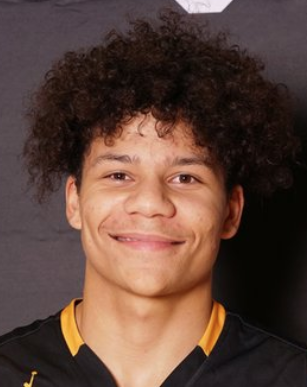 St. Catherine's had a balanced scoring attack going with four players reaching double figures. Junior Jameer Barker led with 17 points and junior Tyrese Hunter had a double-double with 16 points and 10 rebounds, along with four assists and four steals. Junior Kamari McGee had 12 points and three assists, and junior Calvin Hunter had 11 points.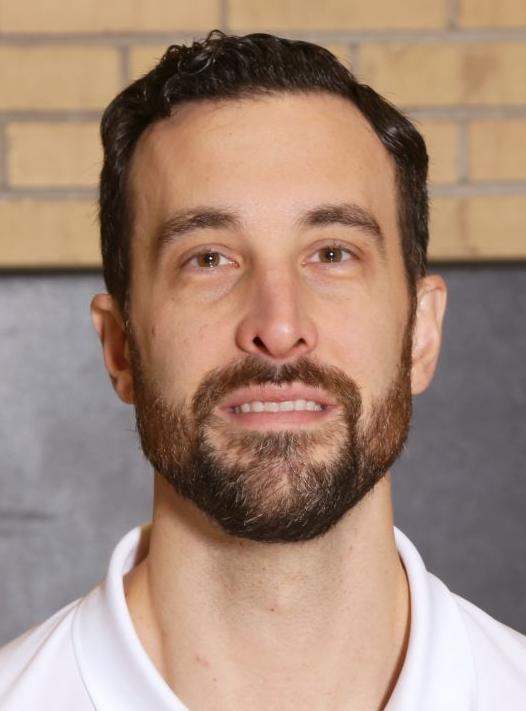 "We were incredibly balanced on offense tonight, with everyone contributing and even some of our reserve players getting minutes," St. Catherine's coach Nick Bennett said. "We were able to get the game played at the pace we wanted and we had sound defense for most of the game."
Bennett also praised Lutheran (5-6, 3-5) for its tenacity.
"They're a good team," Bennett said. "They always play tough and they can shoot the ball really well. Fortunately for us, we were able to get to them early and have them play catch-up the rest of the way."
The Angels' defense was also on its game as they held the Crusaders to nearly 20 points below their season scoring average (61.4 per game) and held them to 36 percent shooting from the field.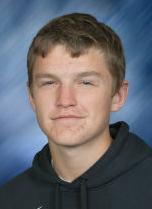 Lutheran was led by junior Brady Wilks with nine points and three assists, and juniors Scooter Molbeck and Nate Zawicki each had seven points and three rebounds.
CATHOLIC CENTRAL 59, SHORELAND LUTHERAN 55: The Hilltoppers had a big lead at halftime, then held off a late Pacers rally to win a Metro Classic Conference game at Burlington.
Catholic Central (10-3, 5-3 MCC) led 25-14 at halftime, but Shoreland (4-8, 1-7) got going in the second half, scoring 41 points to the Hilltoppers' 34. But Catholic Central had enough to withstand the rally.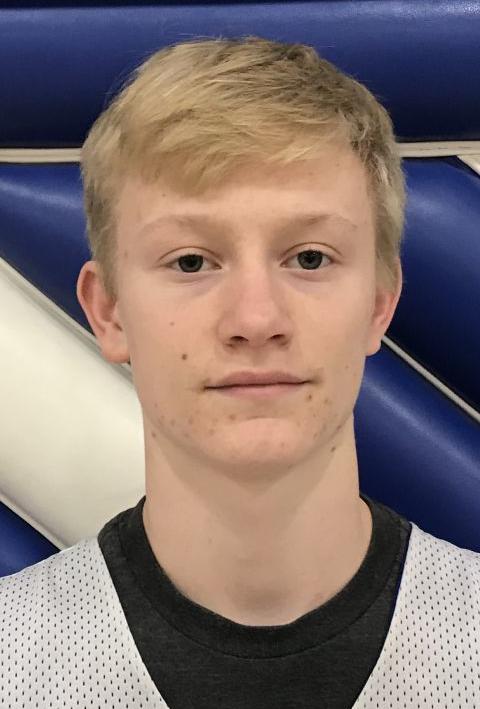 The Hilltoppers had four players score in double figures, led by Brandon Pum with 15 points despite shooting just 4 of 13 from the field. Bennett Wright had 13 points (6 of 6 at the free-throw line), Paul Nevin had 12 points and Chas Miles had 10. Catholic Central shot 38 percent (19 of 50) from the field.
MARTIN LUTHER 76, PRAIRIE 57: The Hawks played the Spartans even in the second half, but a rough first half was the deciding factor in Prairie's Metro Classic Conference loss at Wind Point.
Prairie (7-5, 3-5 MCC) trailed 39-21 at halftime and Hawks coach Jason Atanasoff called halftime "not a pleasant 10 minutes for anyone involved."
Prairie regained its fire in the second half, Atanasoff said, matching Martin Luther (10-3, 6-2), ranked ninth in Division 3 in the Associated Press state poll, with 36 points.
You have free articles remaining.
Antuan Nesbitt led the Hawks with 24 points (18 in the second half), eight rebounds and six assists. Asanjai Hunter added 11 points and Ashe Oglesby had nine. Prairie struggled from 3-point range, going just 2 for 19; KJ Williams had both 3s.
BURLINGTON 67, BADGER 54: Joey Berezowitz scored a season-high 34 points, including eight 3-point baskets, as the Demons won a Southern Lakes Conference game at Lake Geneva.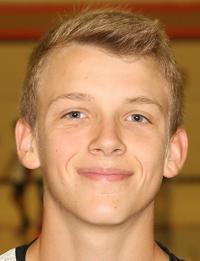 Berezowitz, a junior guard who has scored 25 points once and 24 points three times, carried the load for Burlington (6-8, 3-4 SLC) and was complemented by Dylan Minnich with 19 points and Peyton O'Laughlin with 10.
WATERFORD 60, DELAVAN-DARIEN 42: Hunter Karpinski continued his string of 20-point games Friday, scoring 20 to lead the Wolverines in a Southern Lakes Conference game at Waterford.
It was Karpinski's second straight 20-point game and his fourth with at least 20 in Waterford's last six games, all victories. He began 2020 with a 32-point performance in a 66-60 nonconference victory over Greendale Jan. 3 and had 21 in a 75-69 SLC victory over Wilmot Jan. 10.
Charapata said the game was closer than it looked. The Wolverines (9-4, 5-2 SLC) led 27-19 at halftime and didn't break it open until midway through the second half.
Karpinski raised his scoring average to 16.3 points per game. Cam Glembin, Waterford's leading scorer (17.7 per game) finished with 10 points. Trevor Hancock, a 6-foot-4 forward, added nine points and grabbed 12 rebounds.
TREMPER 74, PARK 72: The Panthers suffered a tough loss in a back-and-forth Southeast Conference game at Park.
Park (2-12, 2-6 SEC) battled all night and played one of its best games of the season, coach Tray Allen said, but came up just short in the final seconds.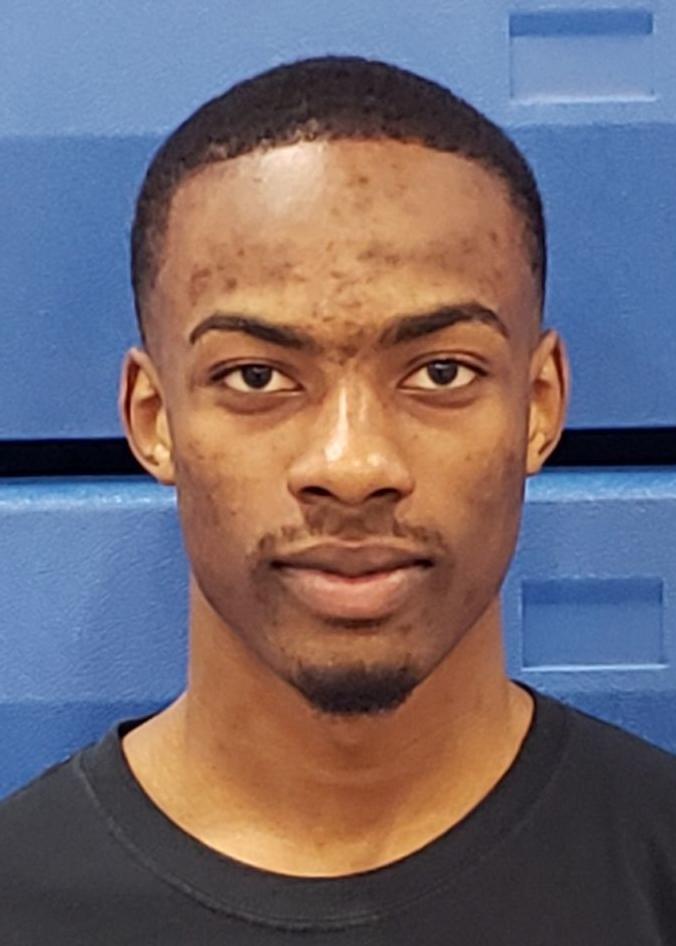 Stevie Henderson led the Panthers with 22 points and Terry Gamble had 21.
ELKHORN 71, UNION GROVE 38: It was a rough night for the Broncos all the way around as they lost a Southern Lakes Conference game at Elkhorn.
Union Grove (4-7, 2-4 SLC) struggled all night with the pressure from the Elks' defense, which forced 18 turnovers and held the Broncos to 32 percent shooting from the field.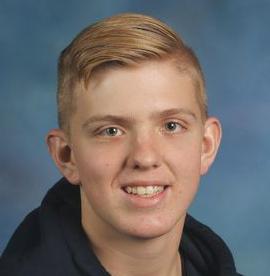 Kaden Pfeffer led the Broncos with 13 points, but no one else scored more than five points.
Wrestling
HIGHLANDER INVITATIONAL: On the strength of four champions, Burlington dominated in the 27-team Highlander Invitational, which ended late Friday at Mequon Homestead.
The Demons scored 431.5 points while runner-up Germantown was second with 325.5. Union Grove was seventh (261.5), Case was 24th (73.5) and Horlick was 25th (66).
Champions for Burlington were Jaden Bird (24-5) at 113, Max Ehlen (25-6) at 145, Jake Skrundz (16-1) at 170, Qwade Gehring at 182.
Skrundz was among the most dominating for Burlington with four pins and a technical fall. He pinned Lincoln Willett of Oconomowoc in 48 seconds in the championship match.
In other championship matches, Bird scored a 17-7 major decision over Kettle Moraine's Quintin Wolbert, who suffered his loss of the the season. Ehlen decisioned Drake Hayward of Neenah 5-1 and Gehring pinned Deiondre Williams of Kimberly in 3:37.
Also, Union Grove's Cade Willis (32-1) pinned Karsen Otis of Kimberly in 1:46 in the championship match at 132 pounds. Cooper Willis, Cade's brother, was out with the flu.
Horlick's highest finish was Damarion McCray (23-8), who was seventh at 126 pounds. Two Case wrestlers were 12th — Christian Servantez (16-16) at 170 pounds and Kishari Webster (11-13) at 182.