RACINE — OK, maybe it's no big deal. Then again, maybe this goes a long way in conveying what Tyrese Hunter is all about as a basketball player — and as a person.
It was last summer when 73-year-old Dan Peterson was sitting with his wife, Donna, on the porch of their Ruby Avenue home. Seeing Hunter in the adjoining yard, they asked the polite 16-year-old kid, whom they had gotten to know since 2016, over to chat.
Hunter might have cut across the Petersons' yard when he walked over. Instead, he went out of his way for about 30 feet just so he wouldn't walk on their grass.
"We didn't believe this was a teenager in today's society," Peterson said.
No, Tyrese Hunter isn't about cutting corners.
He never has through two-plus seasons for the St. Catherine's High School boys basketball team. He earned All-State honors as a sophomore, already has a dozen Division I scholarship offers and is playing for the top-ranked Division 3 team in the state.
And he never has in life, even after being asked to carry a burden starting in 2016 that any 13-year-old kid should never have to carry. As an eighth grader at St. Catherine's that Nov. 27, he lost his mother, Idamae Wells-Jones, at the age of 45 after an illness. This was nearly seven years after his father, Brian, died of sudden cardiac arrest at 43 on March 20, 2010.
Kids of that age are just starting to figure out who they are. How was Hunter supposed to figure anything out, let alone function, after that double whammy during such a vulnerable time in his life?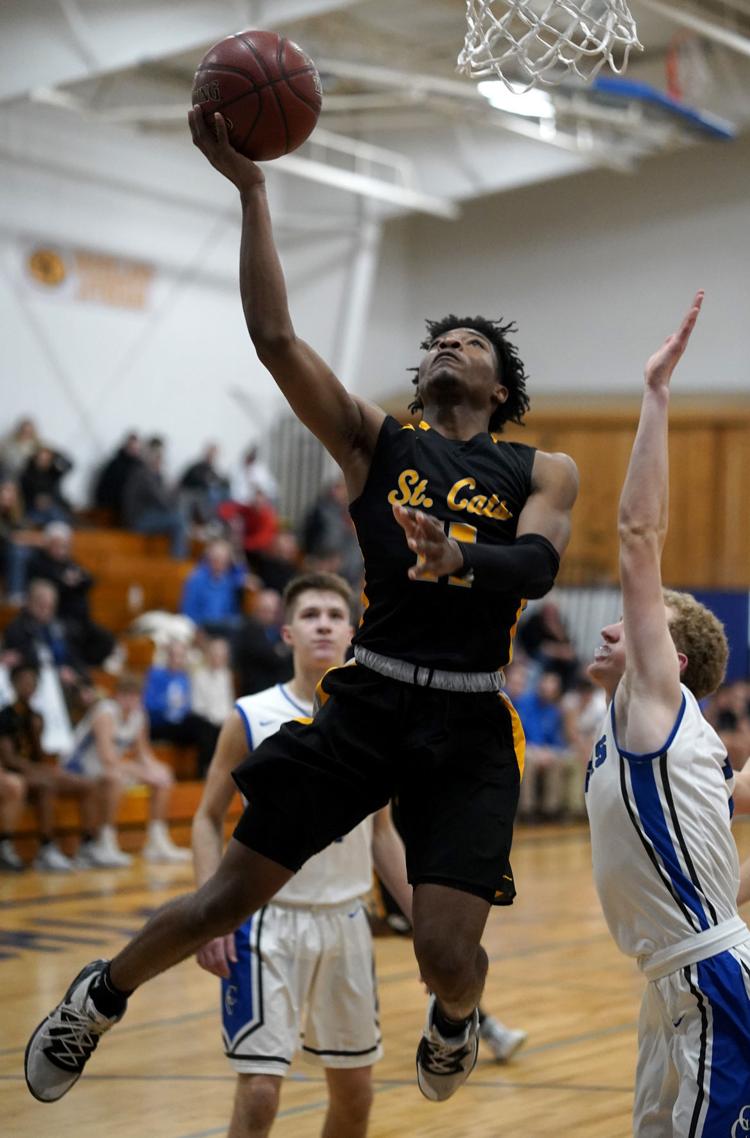 "Tyrese has had to adjust to life in ways that most kids shouldn't," St. Catherine's coach Nick Bennett said. "We're talking about a kid who lost both of his parents by the time he was in eighth grade.
"I'm not trying to get philosophical here, but when life throws you that big of a curve ball early on, there really is a fork in the road you come to and you've got to decide how you're going to handle this. If something like that happened to me, I don't know how I would handle it.
"He's a kid who took really challenging circumstances and he's absolutely made the most of it. He's a kid who has just embraced what life has given him and said, 'This isn't going to define me.'"
Instead, this is what defines Hunter: He insisted on attending class one day after losing his mother instead of mentally unraveling just to show how mentally strong he was. And on Nov. 29, 2016 — two days after his mother's death — he wrote a paper for school with words he imagined his late mother saying to him.
You are a very good kid. I love the way you push yourself and know how strong you are. Keep up the good work. Prove others wrong when they say you can't do it 2 times better than them. Keep grinding on the basketball court because I'm going to make sure we make it to the pro's and college. Do it for your family, mom and dad. Stay strong for them."
Hunter had more words in his head, but he stopped writing at that point. He could no longer see his words through his tears.
More than three years later, he reflects that, "I knew what to say right away. It was just letting words out fresh off her being passed. I talk to my parents every night. I pray every night and I feel they're still here with me."
What he wrote that November day has endured as if Idamae spiritually wrote them to her son from heaven. As for the youngest of her five children, Hunter has validated those words with how he has carried himself.
You have free articles remaining.
He maintains a 3.2 grade-point average at St. Catherine's. He has been known to mow an older man's lawn in his neighborhood without asking for money. Bennett said that in two-plus seasons, not only has Hunter never missed a practice, he's never even been late for one.
And as the Division I offers start coming in, Hunter is a 16-year-old kid who has stayed grounded instead of becoming full of himself. You might see him dunk on occasion, but showboating and being self-centered is not what he's about.
The foundation for that came from his mother. Playing a vital role after she died has been his half brother, Brian Hunter, a 2004 Horlick graduate who is an accountant for the Unified School District (Brian and Tyrese share the same father).
Tyrese lives with Brian, his wife, Andrea, and their two daughters, Sanaa, 7, and Sunny, 3, in their north side home. He has his own room and is expected to handle routine household chores around the house, which he willingly does.
"My brother Brian is a father figure to me and he and his family play a big part in my life," Tyrese said.
Brian gives much of the credit to his younger brother for how much he became a man at such a young age after the loss of his parents.
"i definitely think it made him tougher and that's one of the things that has helped him out on the basketball court," Brian said. "Stuff he's been through off the court has made him tough. It's surprising that he responded well. A lot of people would have let that deter them. It actually made him want to go harder and accomplish his goals."
Hunter is well on his way. In his two-plus seasons as a starter for St. Catherine's, the Angels have gone 51-11. They were 13-0 going into Saturday night's nonconference game against West Allis Central and are ranked No. 1 in Division 3 in the Associated Press state poll.
Is the 6-foot-1 Hunter a star? Yes and no. He is from the standpoint of his elite athletic ability that is being noticed by Division I programs. To date, Hunter has 12 Division I offers.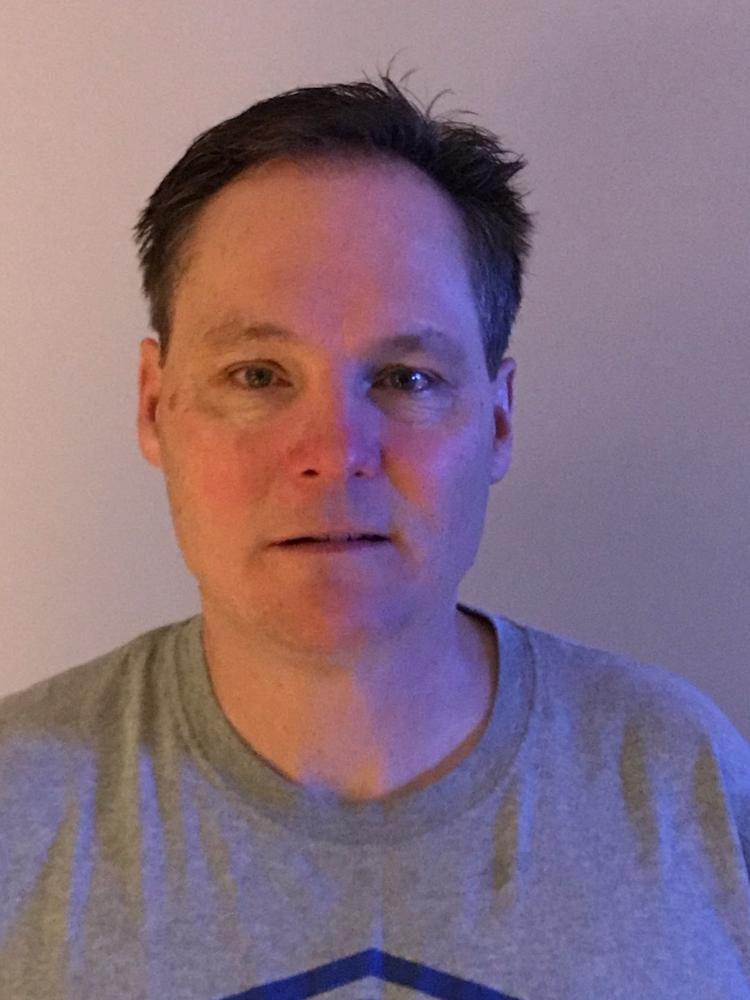 "I called (Wisconsin coach) Greg Gard after his freshman year and said, 'This kid is going to be special,' " Whitefish Bay Dominican coach Jim Gosz said. "And I hit it right on the head. Tyrese, I think, has a chance to be a McDonald's All-American if he continues to do what he's been doing. Everything I hear about the kid is fantastic. They say he's a better person than he is a ballplayer and that's encouraging."
But he's also not a star in the classic sense of the word. While he leads the Angels in scoring (18.5 points), rebounds (7.0), assists (4.3) and steals (3.2), he happily fits in within the framework of the team and never has the mindset that he has to have his fair share of shots.
And even when he might score only 10 or 12 points, Hunter is almost always noticed.
"In my opinion, Tyrese Hunter is the best basketball player I've seen in the Metro Classic in my six years here," Catholic Central coach Kyle Scott said. "He can do it all. He can shoot and he can finish at the rim.
"But the most impressive part of his game is how he handles himself. Against us, he was hitting shots, he had a couple of dunks and, after each shot, he just ran back down the floor. He seems to be a very composed young man with a super bright future."
Hunter said he doesn't plan on deciding on a college until probably the fall of his senior year, by which time more offers will almost certainly have come his way. In the meantime, the objective is winning the Angels' first state championship in their storied history since 2010.
Considering Hunter's immense ability and the desire that has been fueled by his challenging younger years, one has to like the Angels' chances.
"I think what's clear this year is it's his team," Prairie coach Jason Atanasoff said. "There was (Quinn) Cafferty around last year and some other really good senior players and leaders. And his freshman year, he was just trying to get his footing. I think it's clear that he's the leader now. They've got some other leaders, but he's the guy and everyone knows it."
That includes a special someone who is watching from above.