With no players taller than 6-foot-4, Jeff Christensen can't say his Racine Lutheran High School boys basketball team has much height.
With only 10 players on his roster, there isn't much depth either.
But when it comes to commitment, Christensen is confident there's plenty of that on his team.
"I think we have heart and desire," said Christensen, who has 494 victories since taking over Lutheran's program in 1988. "I think our defense could be very good pressuring the ball."
There is one caveat, though. When the Crusaders opened their season last Friday with a 59-56 victory over Union Grove, they were outrebounded 35-18.
"Our defense was great, but we've got to get the rebounds and that's going to be a problem," he said.
Still, with a commitment to defense serving as the foundation for this team, there is reason to be encouraged because there is talent and experience.
Three starters return in senior guard Colton Kraus and sophomore guards Brady Wilks and Jackson Woodward.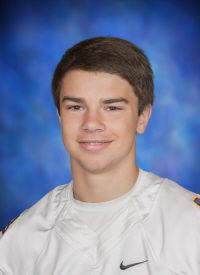 The 5-9 Kraus, Christensen said, "is one of the toughest kids on our team, if not the toughest. I can put him on any position and Colton will battle that kid. He's willing to sacrifice offense for the betterment of the team. He's just a tough, gritty kid."
The 5-8 Wilks, who averaged 8.0 points last season, and the 5-10 Woodward (4.6) will likely pick up much of the scoring void left by the graduated Ryan Hoover (16.3) and Brent Ogden (13.5). Both Wilks and Woodward played substantial minutes as freshmen and each started several games.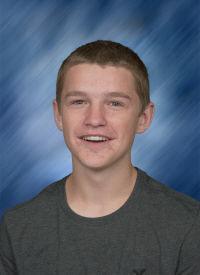 "Both of them are a lot better," Christensen said. "Brady has really, really improved his shooting and Jackson's got a mid-range game that you really don't see very often anymore in high school or college or pro basketball.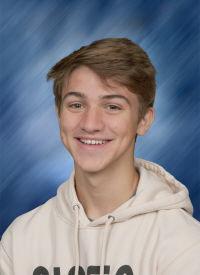 "He's willing to take two dribbles and take a 15-footer. He's a very good ball handler. And they're both very good defenders for sophomores. I would say the only thing they lack is size, but that's what God gave them.
"But I think they're both going to be very good before it's all said and done."
A major addition could be the 6-1 Elijah Solis, a senior who is returning to basketball for the first time since his freshman year. As a tight end and defensive end, Solis was one of the primary forces on a Lutheran football team that advanced to the WIAA Division 6 championship game in November.
While Solis is undersized for his role as an inside player, Christensen believes he will make up for it with desire.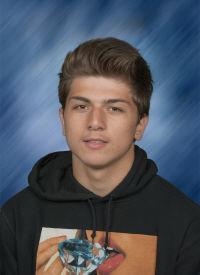 "He's done a good job not only in practice but in the first game," Christensen said. "He plays very hard and seems to be very attentive to what we're doing, even though he didn't play last year. I'm very hopeful that he has a high-energy motor and that he can really help us out this year."
Filling out the Crusaders' lineup is James Wilson, a 6-0 senior guard who will add to the Crusaders' defensive intensity.
"He played terrific in the first game, especially defensively," Christensen said. "He made a lot of good plays and he seems to be playing with more energy, also. If these guys continue to play as hard as they have, you have a chance to be successful."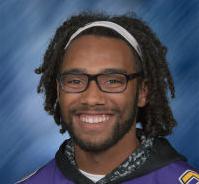 Depth comes from senior Matthew Kauth, a 6-2 forward, junior David Voss, a 5-9 forward, and three sophomores. They were 6-4 sophomore Wilson Van Dis, 6-2 forward Nathan Zawicki and Scooter Molbeck, a 6-1 guard who has been Lutheran's sixth man.
"Right now, we don't have much depth and we played four guys more than 34 minutes the other night," Christensen said. "It's going to take some time, I think."