Steve Berezowitz, coach of the Burlington High School boys basketball team, couldn't be blamed if he wondered what he had done to deserve this.
It was early in December 2017 when guard Nick Klug, the Demons' all-time leading scorer, was lost for the season with a foot injury.
One year later, standout forward Nick Webley was limited to a handful of games with a broken leg.
And now Dylan Runkel, Burlington's leading scorer and rebounder last season, has suffered a foot injury. At least fate has been a little kinder to the Demons this season since Runkel may be able to return at the beginning of January.
If that happens, Burlington has a chance to have one of its best teams in several years with other returning standouts, including two other returning starters — Ethan Safar and Joey Berezowitz.
The other two Racine County teams in the Southern Lakes Conference, Union Grove and Waterford, are looking for comeback seasons after combining to win just 16 games last season. The focus for Union Grove will be improved discipline with the ball while Waterford will be looking to improve its outside shooting.
Here are previews on the three county teams in the SLC:
Burlington Demons
HEAD COACH: Steve Berezowitz, 25th year.
LAST YEAR: 12-12 overall, finished fourth in the Southern Lakes Conference with a 7-7 record. Lost to Elkhorn 62-51 in a WIAA Division 1 regional championship.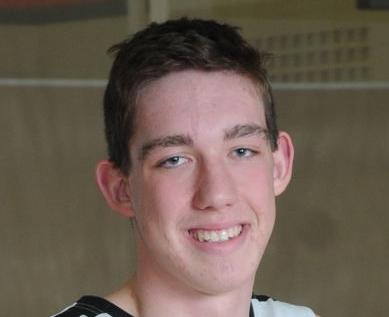 ROSTER (* — denotes returning letterwinners): Seniors — *Logan Swantz, 6-5 forward; *Jake Klug, 5-10 guard; *Ryan Koeppen, 5-10 guard; *Dylan Runkel, 6-7 forward. Juniors — Dylan Minnich, 5-10 guard; *Peyton O'Laughlin, 6-0 guard; *Joey Berezowitz, 5-8 guard; Ben Rummler, 6-2 forward; Kyle Hackbarth, 5-10 guard; Kale Dietz, 5-9 guard; Dane Kornely, 6-2 guard; *Ethan Safar, 6-2 guard; Sean Diggins, 5-10 guard. Freshmen — JR Lukenbill, 6-1 guard; Danny Kniep, 6-5 forward.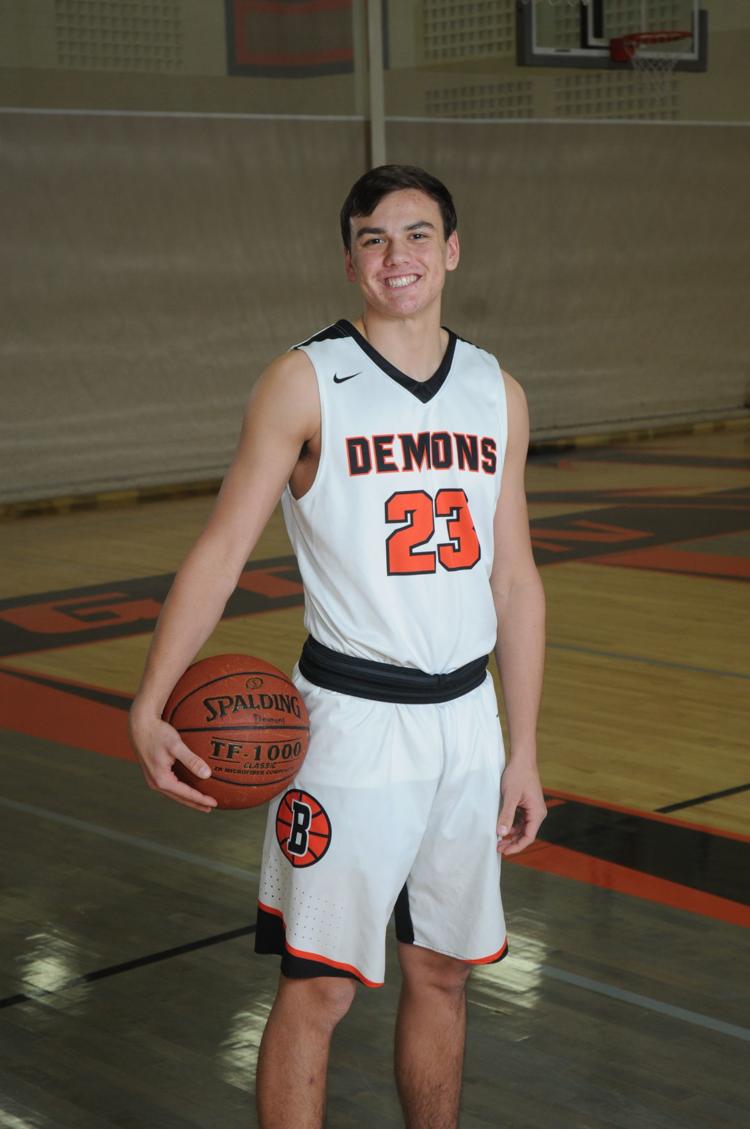 OUTLOOK: The Demons did a good job of regrouping without the athletic Webley last season, staying competitive throughout the season.
"We really did do some good things last year," Steve Berezowitz said. "We defended well and we shot the ball pretty well as a group. One of our main focuses this year is we've got just to protect the ball a little better. Those things usually clean up with experience."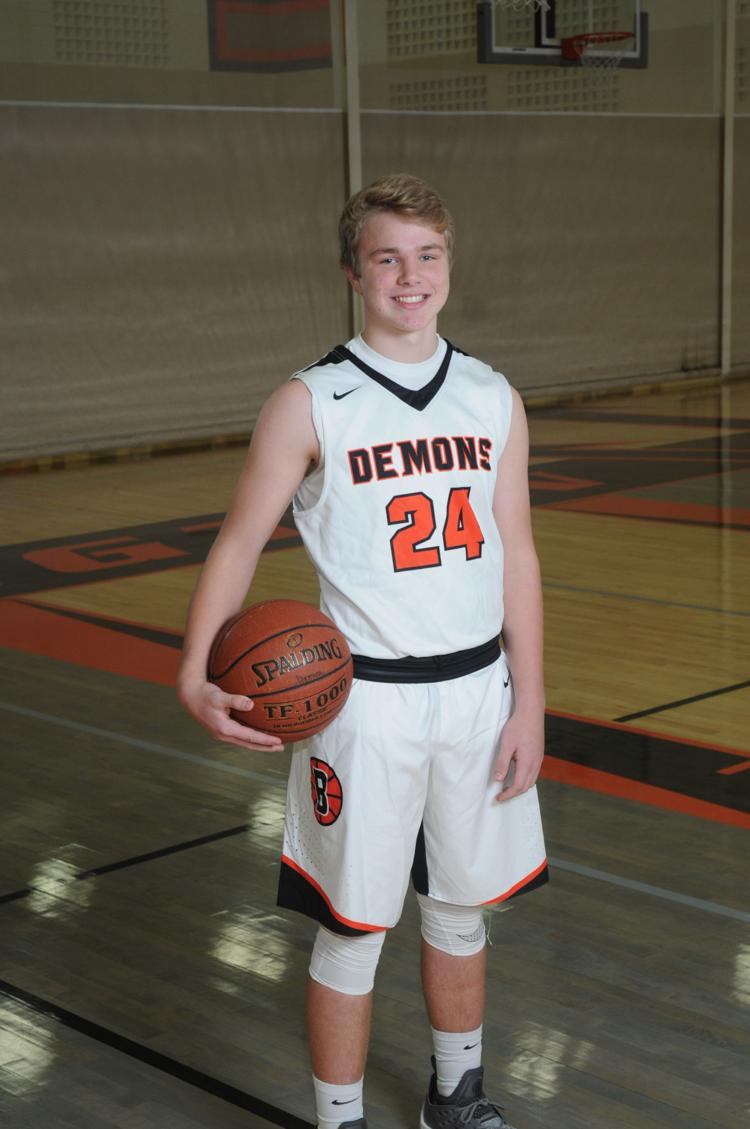 With another year of experience, Joey Berezowitz, Steve's son, should be even better. He averaged 11.6 points last season — second on the team to Runkel — along with 2.8 rebounds and 2.3 assists.
The 230-pound Runkel, who has signed to play football for Western Illinois University, was a force inside last season, averaging 12.6 points and 7.8 rebounds. He will join Safar (7.2 points, 3.2 rebounds) when he returns to give the Demons strength under the basket.
"Not only does he have size," Steve Berezowitz, "he's just a young man who doesn't know how to do anything less than 100%. He just plays plays so hard and leaves everything on the floor.
"That leadership on the floor and the way he does things will be a great boost in a lot of different ways."
There's a similar situation with Safar, who is expected to miss the first few weeks of the season with an injury.
SLC coaches are predicting Burlington to be a top contender for the challenge and Steve Berezowitz expects to take on that challenge.
"There's nothing wrong with saying we want to compete for that top spot, but we also know we've got things to do," he said. "If we can defend well, I think we'll be a tough go. Once we get healthy and learn how to defend, I think we'll be a tough matchup for people."
Union Grove Broncos
HEAD COACH: Dave Pettit, 25th year.
LAST YEAR: 9-15 overall, finished fifth in the Southern Lakes Conference with a 6-8 record, Lost to East Troy 80-51 in a WIAA Division 1 regional championship.
ROSTER (* — denotes returning letterwinners): Seniors — *Samuel Rampulla, 6-5 center; *Noah Hilarides, 5-11 senior; *Thomas Hempel, 6-0 forward; *Collin Long, 6-3 forward; *Benjamin Younglove, 6-3 forward. Juniors — *Hayden Domagalski, 5-11 guard; *Kaden Pfeffer, 6-0 forward; Logan Tenhagen, 5-11 guard; Maquire Delagrave, 6-1 forward; Brady Katterhagen, 5-10 forward; Reid Merrill, 5-8 guard; Marcus Johnson, 6-1 guard; Alexander Johnson, 6-3 center. Sophomores — *Adam Ross, 5-6 guard; Tyson Skalecki, 6-4 center.
You have free articles remaining.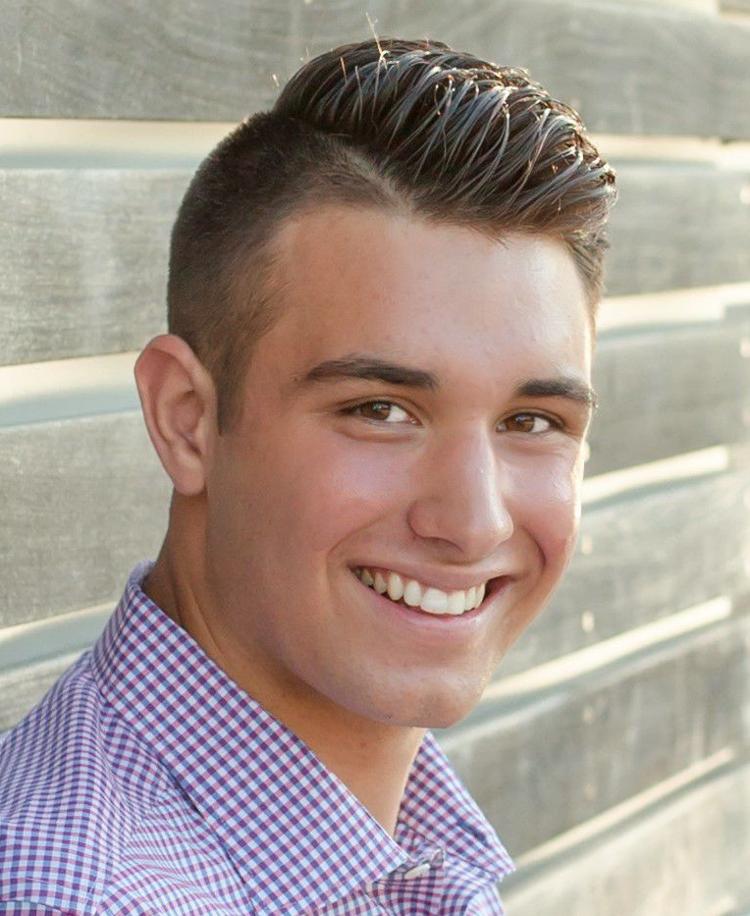 OUTLOOK: Following the Broncos' triumphant 2017-18 season, when they won the SLC Conference and star guard Jack Pettit became the program's all-time leading scorer, things went backward.
Union Grove averaged 15.9 turnovers per game (with just 8.8 assists per game) and never attained any level of consistency. The Broncos did not win more than two straight games last season.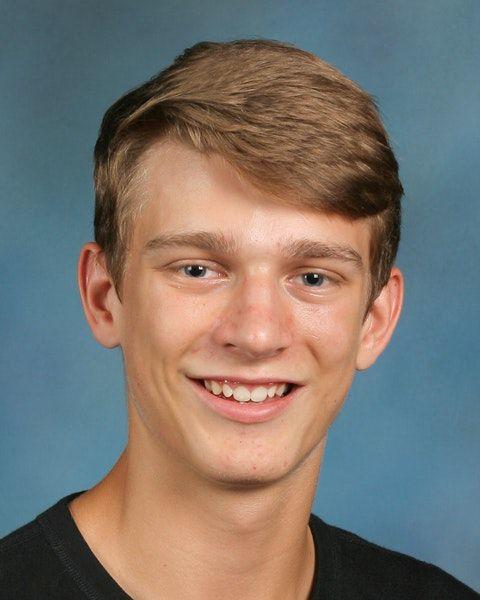 "We had a hard time taking care of the ball and that led to many issues," Dave Pettit said. "But we played 12 or 13 guys in a lot of games, so we got the kids who came back a lot of experience."
The Broncos will be led by Rampulla, who averaged 9.0 points and a team-leading 6.8 rebounds last season. The four-year starter also blocked a team-high 15 shots.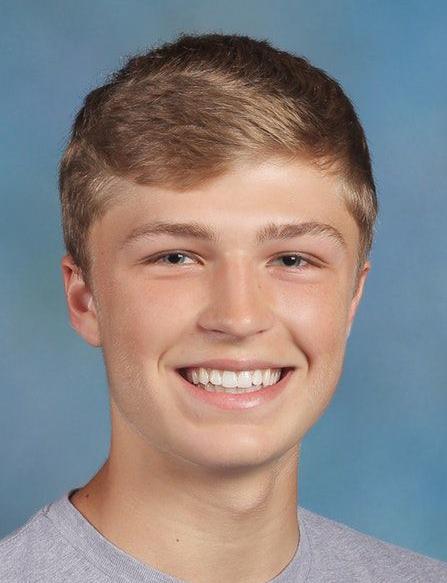 "He's gotten better on the inside," Pettit said. "He's 6-6, he's got wide shoulders and he's gotten better moves as his career has gone on. I'd like to think we'll be getting the ball into him quite a bit.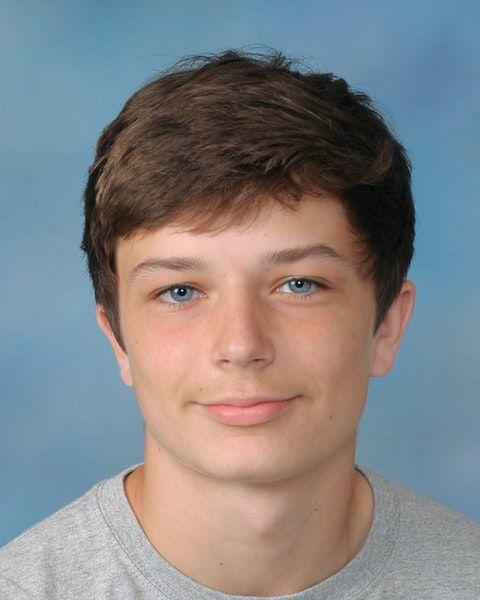 Other proven players for the Broncos include Long (8.9 points, 3.9 rebounds) and Hilarides (3.5 points, 2.2 rebounds). Ross, who was promoted to the varsity late last season, showed potential in his brief stint.
"Collin (Long) is extremely athletic. He's a player who can get to the rim pretty much any time he wants and he worked on his outside shot this summer," Pettit said. "So if he can put the ball in from afar, they're going to have to come out and guard him and life is going to be good."
Pettit expects Hilarides and Ross to handle the ball most of the time.
"I'm hoping to get the turnovers (down) to about 10 a game or less," Pettit said. "It's just fundamentals. I think sometimes these guys want to go a mile a minute."
Waterford Wolverines
HEAD COACH: Paul Charapata, fifth year.
LAST YEAR: 7-17 overall, finished sixth in the Southern Lakes Conference with a 4-10 record.
ROSTER (* — denotes returning letterwinners): Seniors — *Hunter Karpinski, 6-2 guard; *Cameron Glembin, 6-1 guard; *Ian Grissmeyer, 6-0 guard; *Ian Graham, 6-6 forward-center; *Braydon Chart, 6-3 forward; *Silas Tetzlaff, 6-0 guard. Juniors — *Trevor Hancock, 6-4 forward; *Gabe Riska, 6-0 guard; *Jake Kempken, 6-0 forward; *Jack Brekke, 6-3 forward; Parker Roegner, 5-11 guard; Ty Johnson, 6-1 guard; Nick Esch, 6-0 forward; Max Eaton, 6-0 forward.
OUTLOOK: The Wolverines opened with nine losses in their first 10 games last season and it didn't get much better from there. Charapata said it came down to one simple issue — putting the ball in the basket.
Waterford went just 434 of 1,152 from the floor last season, which is just 37.7 percent. For the Wolverines to progress, it starts with that.
"We worked on a lot of shooting in the offseason and in the preseason," Charapata said. "We were a less-than-average shooting team and a lot of emphasis was that we've got start filling it up because that's where the game is going. We're ahead of where we were last year, for sure."
Waterford will be led by Karpinski (10.2 points, 4.0 rebounds, 2.0 assists), who is the returning leading scorer.
"He's a real high-energy player, he's got great quickness and he's effective around the basket," Charapata said. "And he's an above-average defender."
Another key player is Grissmeyer, a point guard who stabilized the Wolverines after he returned from an ankle injury he suffered prior to the 2018-19 season. Waterford went 5-5 after his return at the start of February and had a three-game winning streak.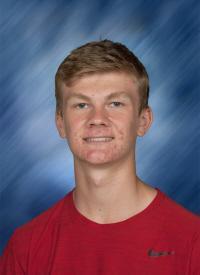 "He's an old-school point guard," Charapata said. "He's a pure, unselfish player where he sees the floor real well and he's just looking to get it to somebody who's open or someone who's close to the basket."
Other key returnees include Glembin (6.5 points, 2.0 rebounds), Hancock (5.0 points, 4.8 rebounds) and Chart (3.5 points, 1.5 rebounds).