CUBA CITY — They were kids who walked into Cuba City High School's gymnasium Saturday night not with the jitters, which would have been understandable, but with a swagger.
And then then Prairie School boys basketball team went out and had one of the most memorable nights in the history of its program.
Kody Krekling scored 25 points and Antuan Nesbitt added 24, leading the Hawks to an 82-77 victory over Cuba City in a WIAA Division 4 sectional championship following a bus ride of three hours, 15 minutes.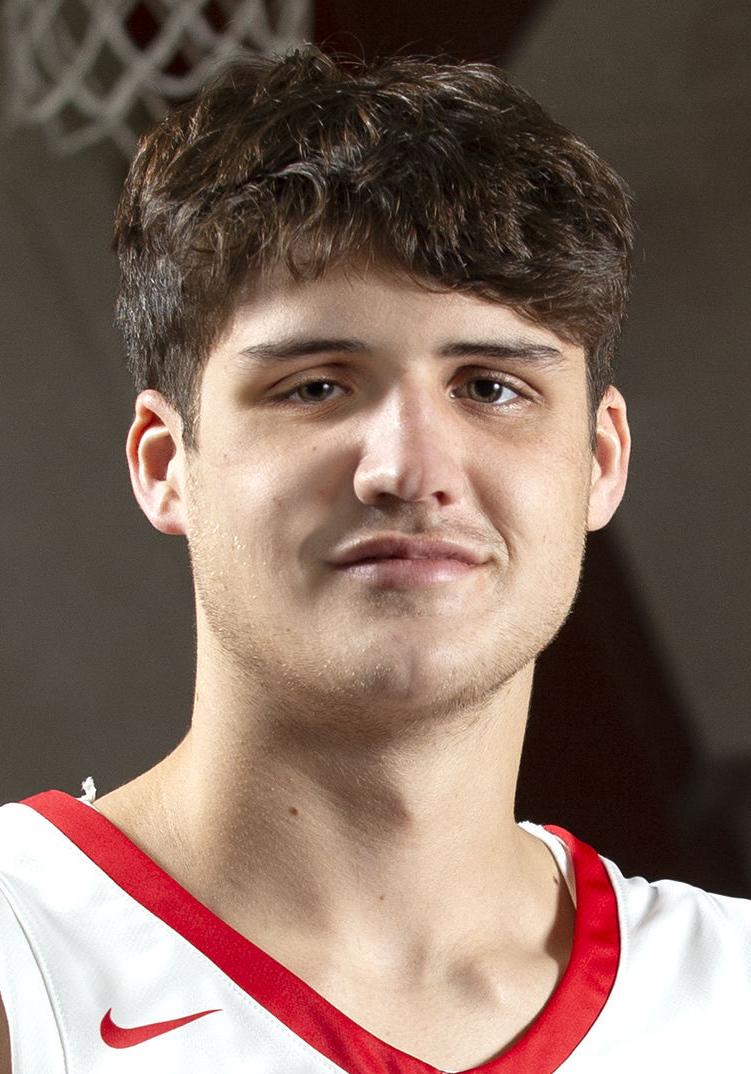 The Hawks (23-3), who set a program record for most victories in a season Saturday night, advances to their first state tournament since the merger between public and private schools in 2000. They last played for a state championship in 1996, when they lost to Marshfield Columbus 69-58 in the Division 3 championship game of the now defunct Wisconsin Independent Schools Athletic Association Tournament.
The Division 4 Tournament will be held Friday at the La Crosse Center. The Hawks play Luther (19-1) in a 9:05 a.m. semifinal.
Cuba City (21-3), the top-ranked Division 4 team in the Associated Press state poll, is coached by Jerry Petitgoue, the winningest coach in state history. Petitgoue, who has been coaching for 53 years, has 983 career victories — 322 more than runner-up Bob Letsch, who retired from St. Catherine's in 2016.
"It just shows our growth and poise as a team going against a coach like that — especially when we were down late in the first half," Nesbitt said. "We played as a team and kept our composure."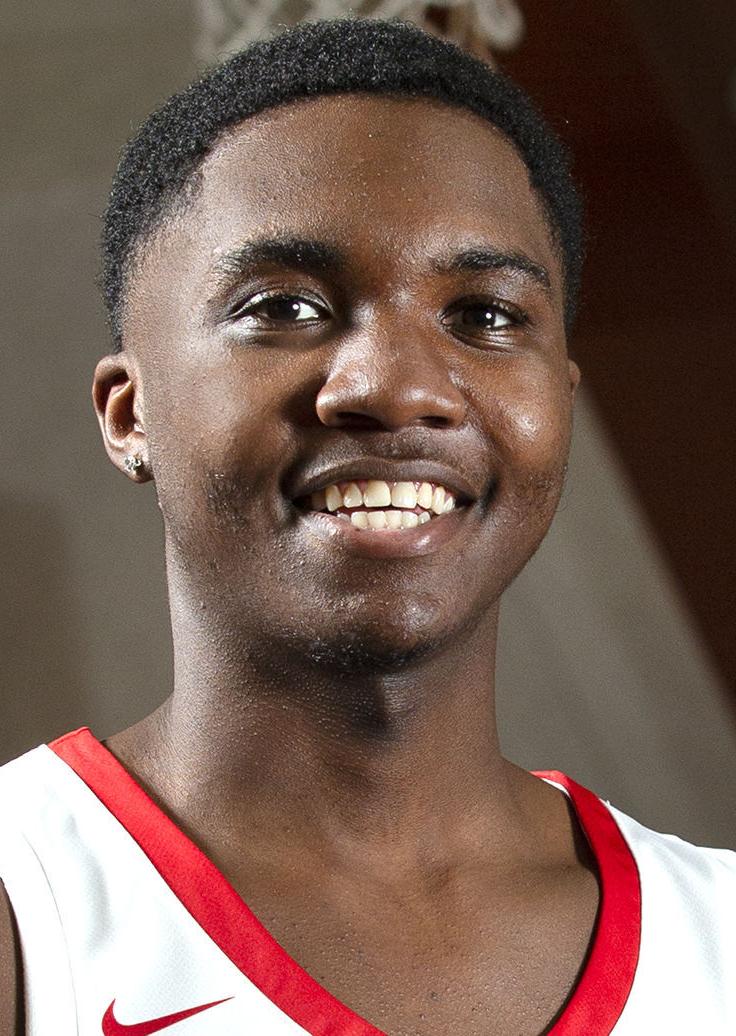 Jason Atanasoff, who was named Prairie's coach in February 2011, credited his players, seven of whom are seniors, and assistants Jersey Eickhorst, Ryan Thompson, Tony Stafford, for much of the program's success.
"I was almost speechless after the game and got emotional hugging my parents," he said. "I talked to the kids and said in 10 years, Prairie has beaten teams coached by Bob Letsch, Nick Bennett, Jeff Christensen, Paul Wollersheim, Jim Gosz. Kyle Scott and Paul Strutz — kind of the who's who of coaches. And now they just beat the winningest coach certainly in state history and possibly in the country for high school basketball.
"The truth is I've been so fortunate to have wonderful assistants and wonderful players. Players win these games. And for them to be able to come into this hostile environment after a three-hour-and-15-minute bus ride, fall behind 11-2 early — and the gym couldn't have been louder ... they stuck with it and kept their composure."
Cuba City was led by 6-foot-6 center Brayden Dailey, a UW-Green Bay recruit who averages 22.8 points, and Jack Misky, a 6-4 forward who averages 19.5. The two lived up to their credentials, with Misky scoring 25 points and Dailey 19.
But Prairie had some firepower of its own. And the Hawks used it to dig out of an early 11-2 hole and gradually take control in the second half.
Krekling, who averages 9.9 points per game, had one of the finest performances of his high school career. The 6-3 senior guard went 4 for 7 from 3-point range, 9 for 12 overall and finished with 25 points, six rebounds, two assists and a steal.
He found the range early from 3-point range when Prairie needed him the most. After the Hawks fell into that 11-2 hole, Krekling connected on three quick 3-pointers to rally his team.
"We just started slow and I was trying to get us going," Krekling said. "Shots were falling for me early in the game and we cut it down to a two-point game, I think, and then we tried to make sure it was close going into halftime."
The Hawks can thank Jacob Fallico for that. With Cuba City leading 40-31 after a 10-0 run, Fallico connected on a 3-pointer during the last two seconds of the first half to narrow Prairie's deficit to six points. It was the only basket of the night for Fallico, but Atanasoff considered it to be one of the most crucial shots of the game.
"We were up 31-30 and they go on a 10-0 run," Atanasoff said. "We called two timeouts during that spurt to try to slow the bleeding down. They had the momentum and, if we don't score there, we're down nine at halftime and we wouldn't have scored for the last four of so minutes of the first half.
"Him hitting that shot brought some life to the team and it was huge to be able to say, 'They played as well as they're capable of playing, we played well, but not well enough, and we're only down six.' We were feeling pretty good."
And then Nesbitt made the Hawks feel so much better. Held to six points in the first half, the Northern Michigan recruit was challenged by Atanasoff to step up. And the 6-4 Nesbitt did just that.
"He scored eight points in the first 90 seconds and we were up 43-42," Atanasoff said. "The buzzer had already sounded (to start the second half) so the kids were walking out on the floor. I told him, 'It's time for a special player like you to take over, no matter what it takes.' He nodded his head and you could just tell in his eyes that he was going to give it his all."
Nesbitt, who is shooting 71.1% from the floor this season, went 10 for 12 against Cuba City, including 2 for 4 from 3-point range. He also had 10 rebounds, six assists and a steal.
"Cuba City was kind of playing me back, as if I couldn't shoot at all," Nesbitt said. "And he (Atanasoff) just came up to me and told to to be confident in my shot and to not be hesitant to take it. The way they were playing me, that's what I came out and did right away."
Prairie kept up the pressure in the second half. And with about nine minutes to play, Atanasoff switched to something Prairie has rarely played this season — a 3-2 zone in an effort to slow Misky and Dailey.
"It was super effective," Atanasoff said. "They didn't score in the paint for the rest of the night. There kids did have some nice fadeway jumpers, but we said, 'Look, we can't keep giving up layups to those two big physical kids. If they're going to beat us, it's going to be on contested threes."
Prairie led 62-61 with eight minutes and took a lead of between four and eight points for the rest of the game.
And now the Hawks are two victories away from becoming the first Prairie team since 1982 to win a state championship.
"We're going to enjoy this tonight, but the job's not done," Atanasoff said. "We're hoping to get two more. That's the ultimate goal and this group's capable of it."
Ashe Oglesby added 15 points, seven rebounds, two assists, two steals and a block for the Hawks.
In Photos: Prairie boys basketball beats Fennimore, advances to sectional final
Enjoying the victory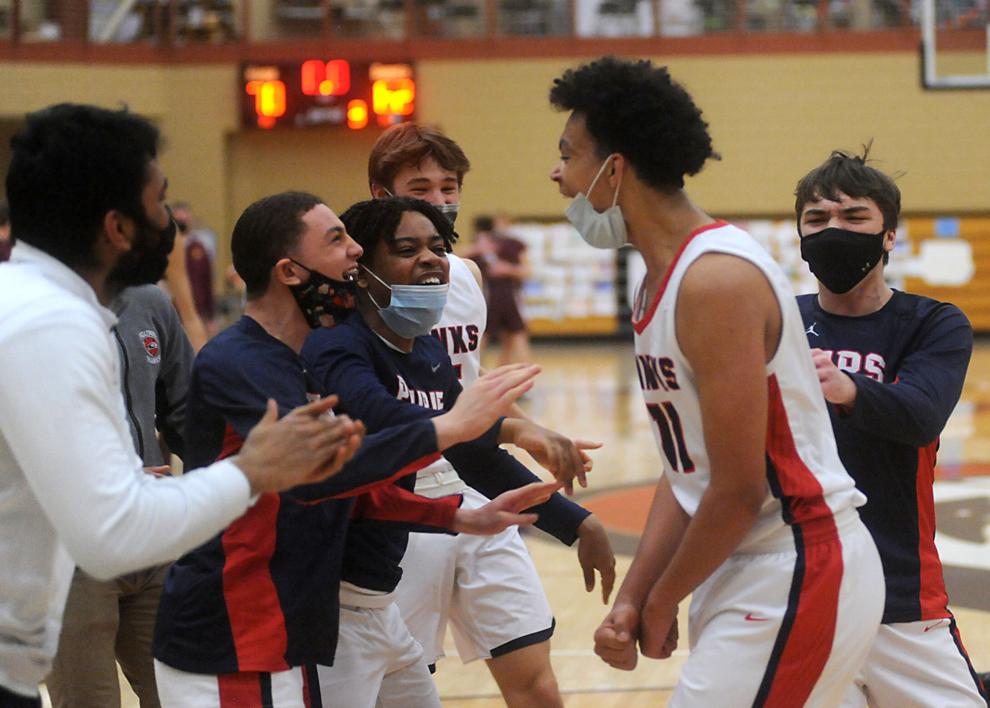 Driving to the basket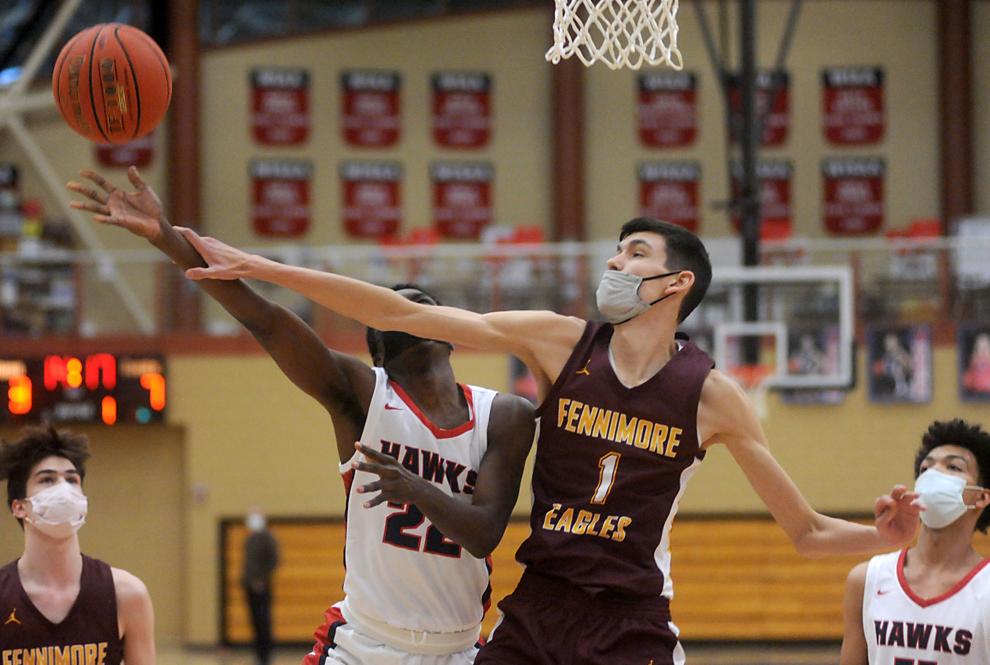 Taking a tough angle
Slamming it home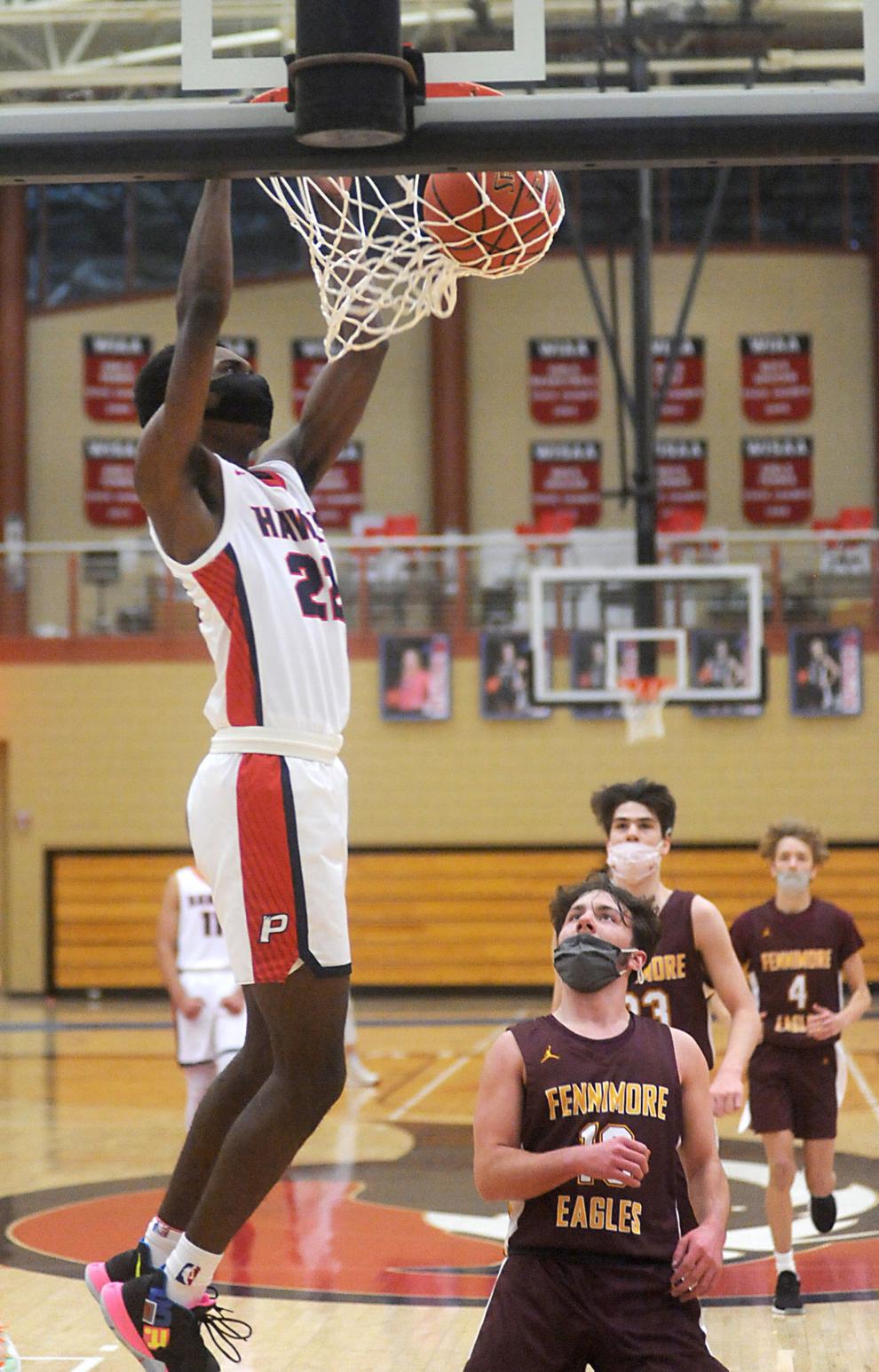 Setting the defense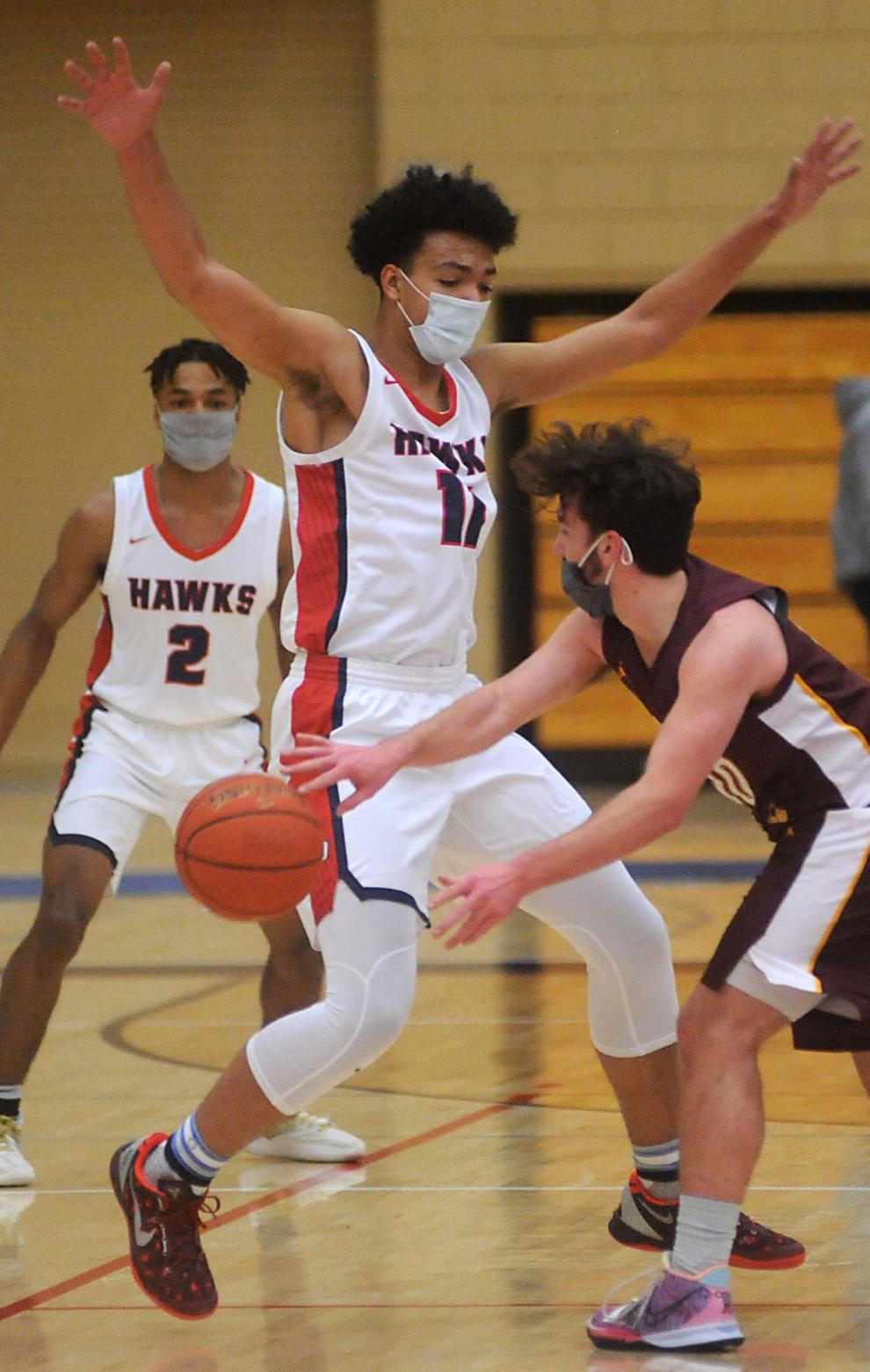 Going to the glass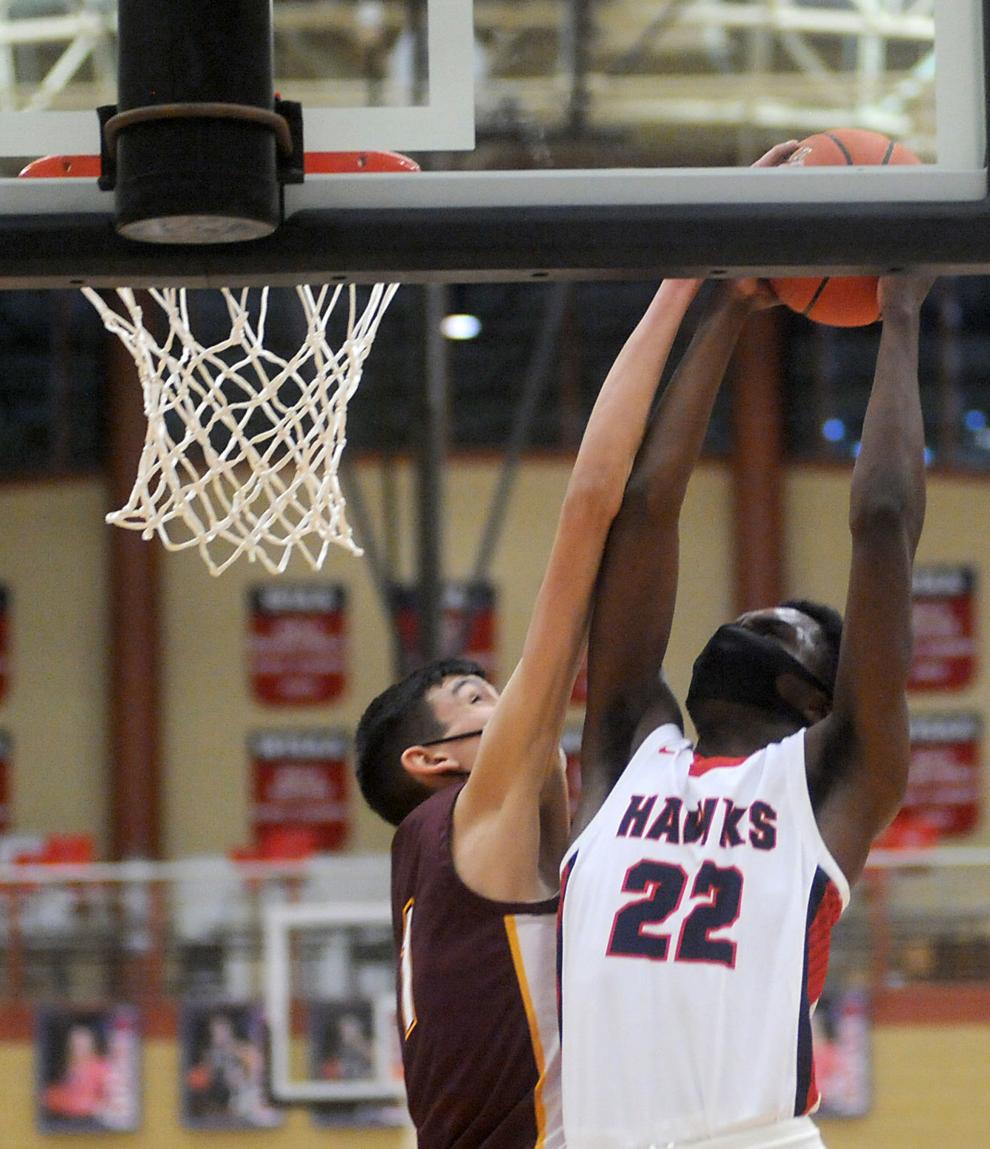 Prairie photo 1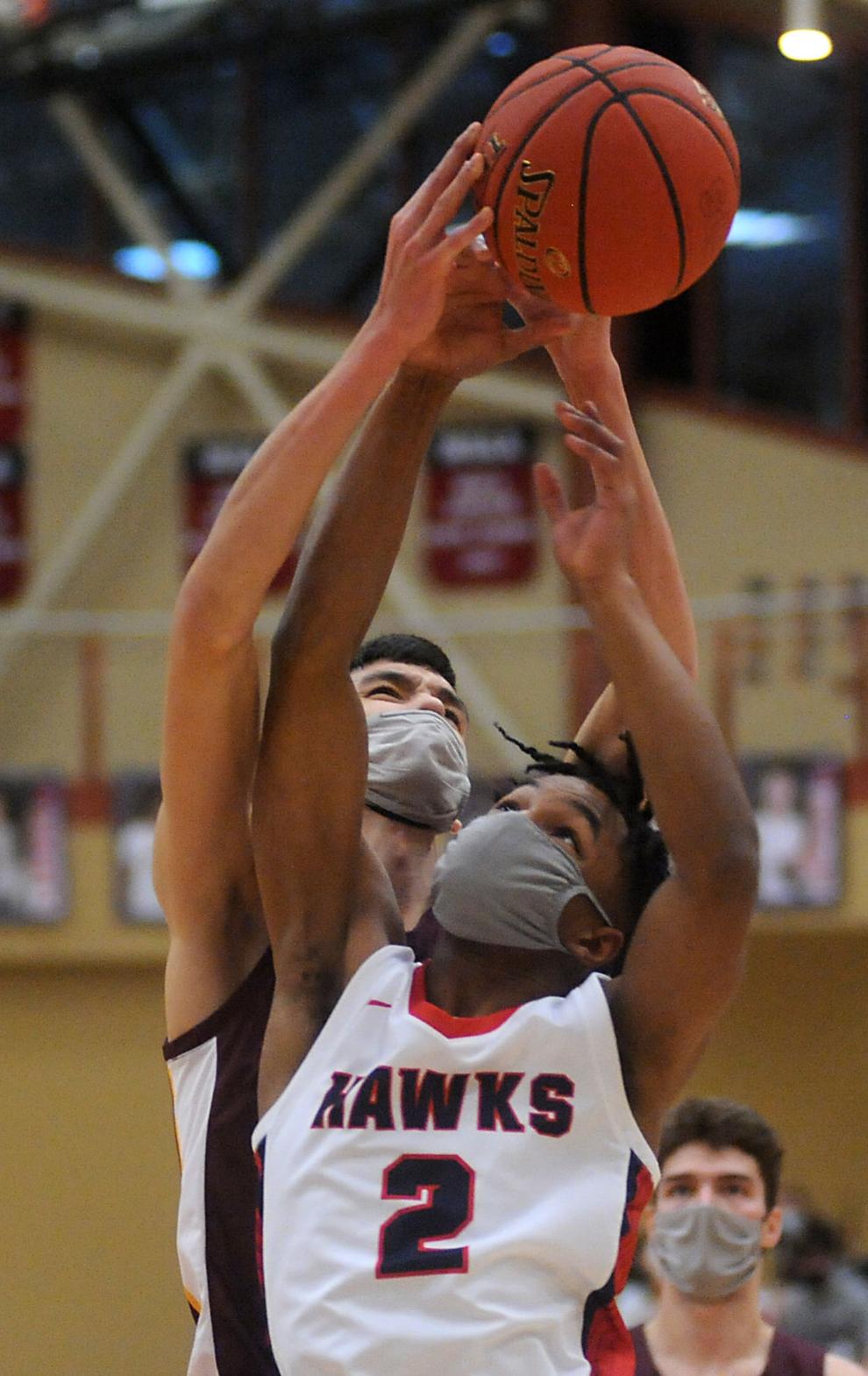 Prairie photo 2
Springing the double team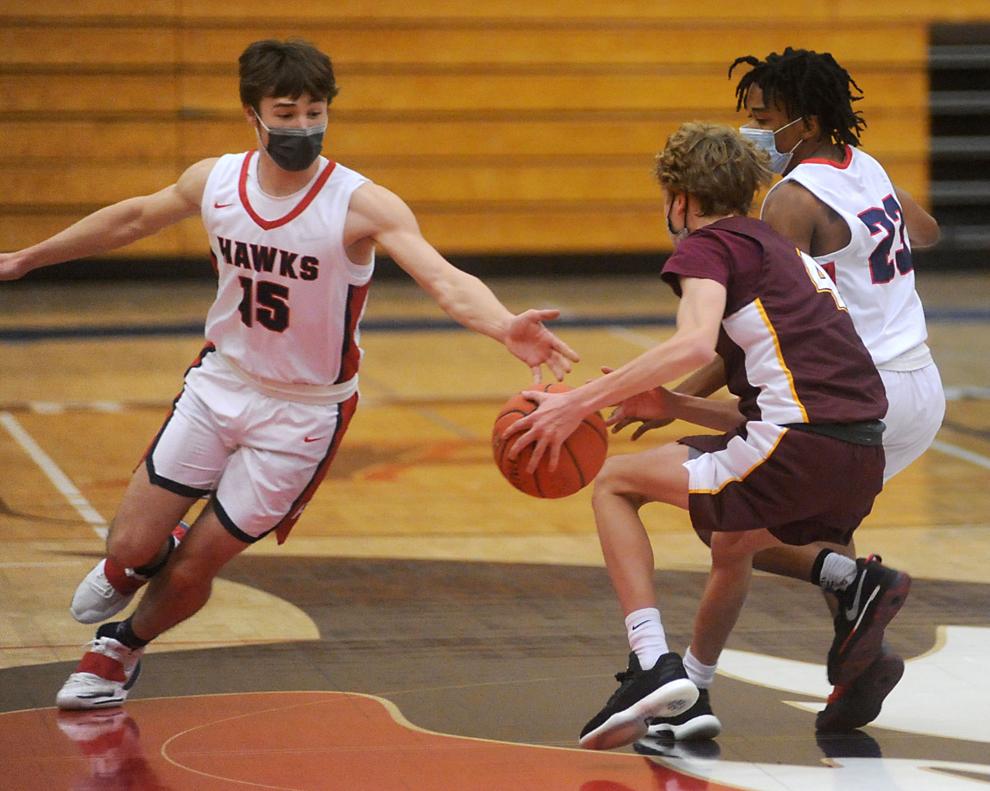 Grabbing an offensive rebound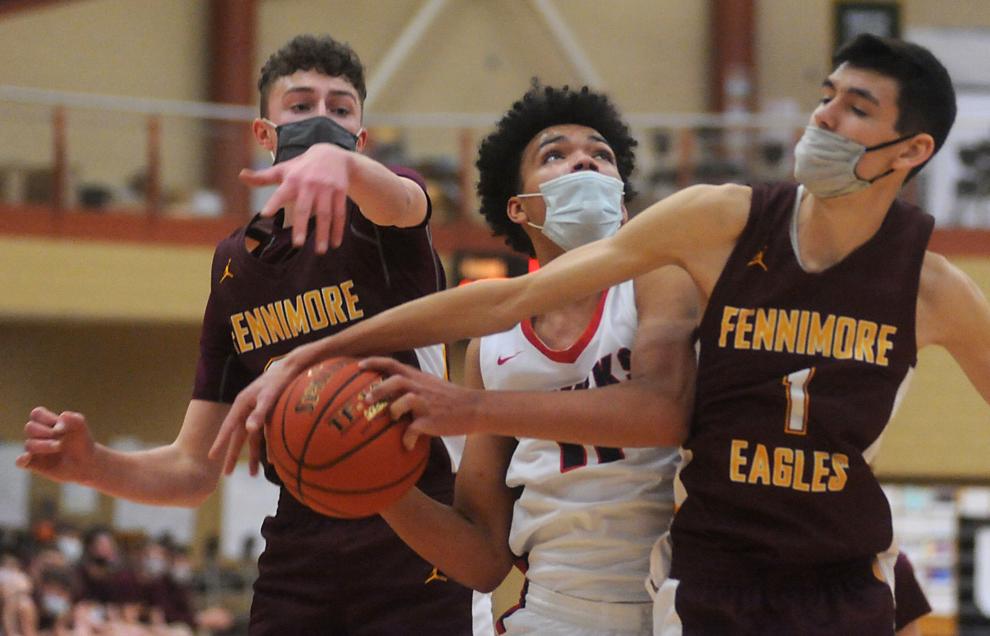 Launching his shot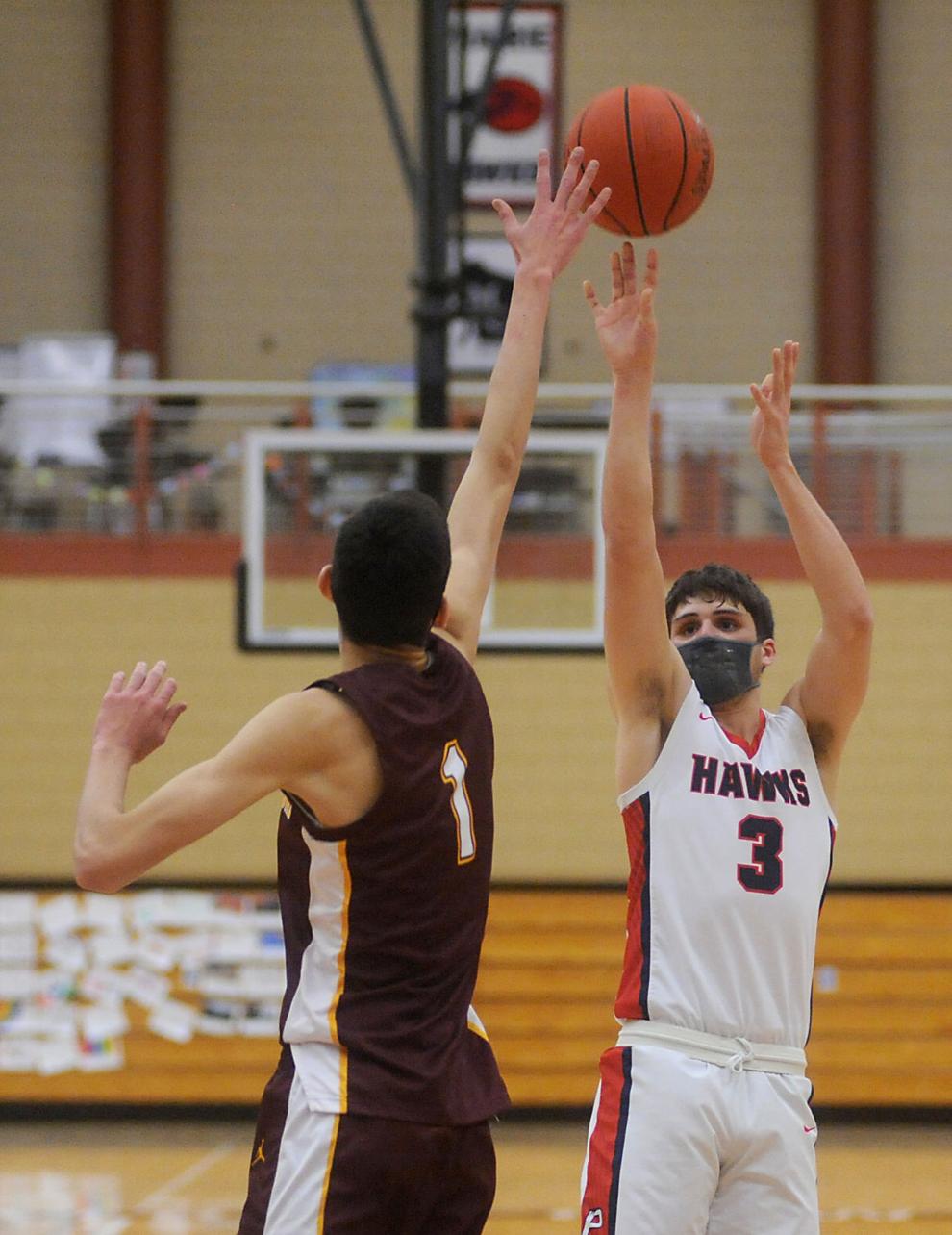 Controlling the ball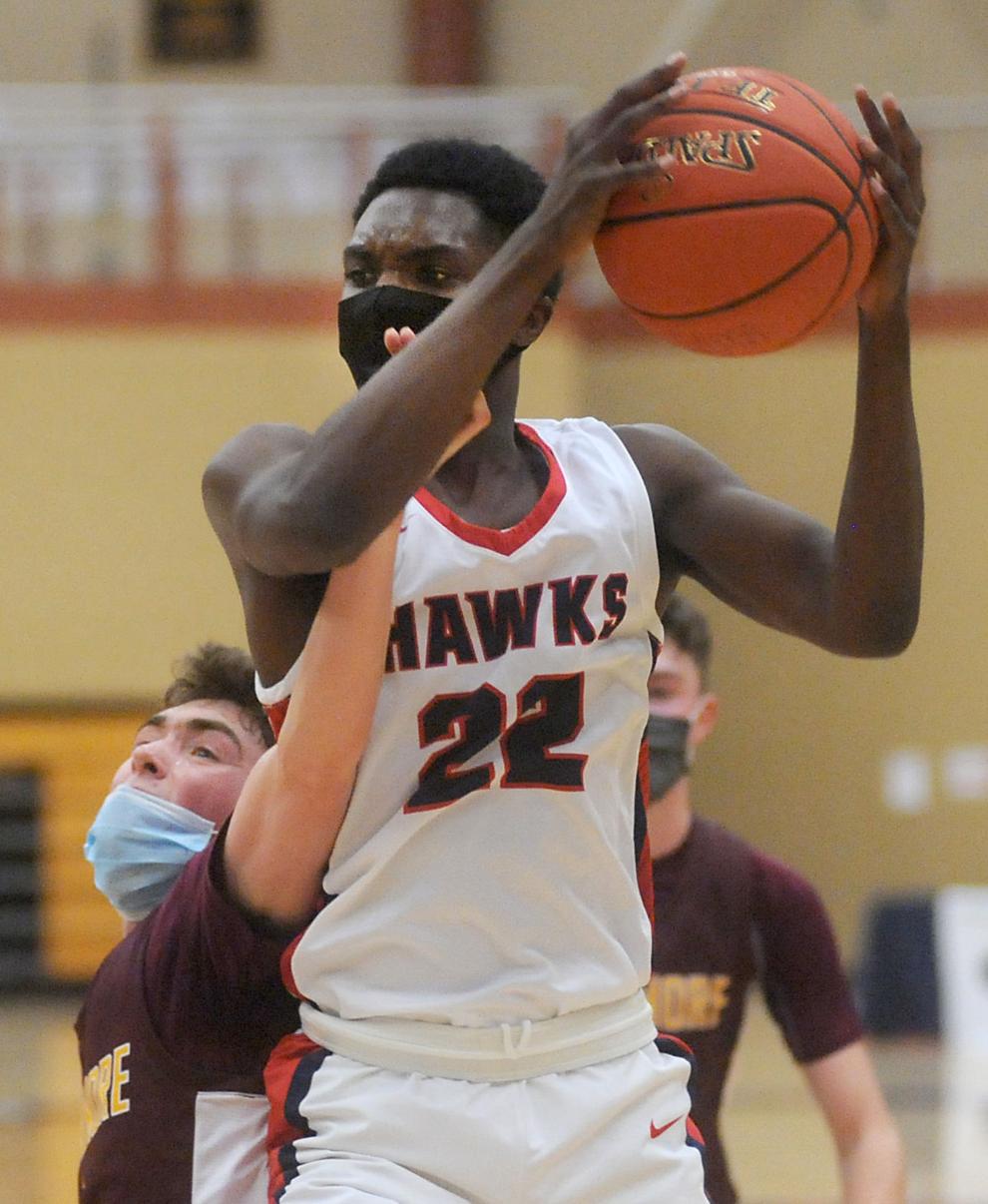 Skying high to get it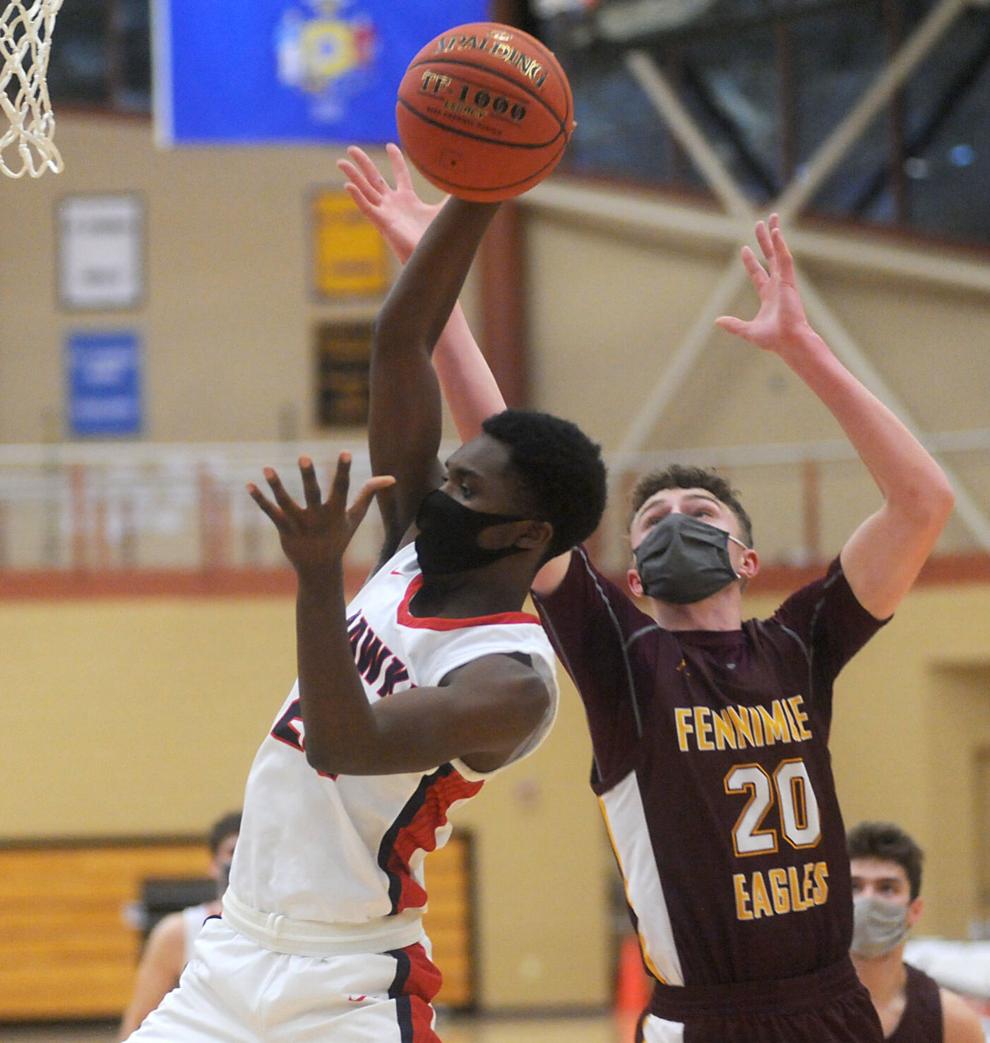 Nothing but net